AP Racing Brakes are to fast Corvettes, as peanut butter is to jelly!
10.30.2019
Certain things in this world complement each other perfectly. Laurel and Hardy, pen and paper, and of course PB&J. One lesser-known pair of complementary entities that bring out the best in the other are AP Racing and fast Corvettes. AP Racing brakes have been the anchors of choice for the fastest Corvettes at the pinnacle of sportscar racing for the past two decades. Most prominently are well over 100 race wins on the iconic Corvette Racing/Pratt & Miller C5.R, C6.R, and C7.R, including eight victories at Le Mans, thirteen manufacturer titles, and 12 driver titles. AP Racing brakes also helped carry the Action Express Corvette Daytona Prototypes to three consecutive championships in IMSA from 2014-2016.
Besides continually pushing brake technology forward at the elite level of sportscar racing, Essex Parts Services and AP Racing have helped privateer teams throughout the pro ranks, club racers, time trialers, and autocrossers pedal their Corvettes to victory every week. We have a lengthy list of championships in SCCA, NASA, USTCC, etc. For those who don't necessarily race but still want to go fast, we've provided the stoppers that allow them to spend less time cursing and wrenching, and more time driving.
We unfortunately don't always have time to post the results our customers send us each week, but that doesn't make us any less proud of their achievements! We wanted to create this post to celebrate their success and share some of their stories. If you can add to this post with some of your own exploits on our Essex Designed AP Racing Brake Systems, then by all means please email us with your details. Thanks for your continued support ladies and gents, and please enjoy this customer compilation.
The AP Racing Radi-CAL Claims Another NASA Championship!




Video: Harper Takes Home Another Win in USTCC with AP Racing Brakes!



Optima Challenge: A podium sweep by the AP Racing Radi-CAL!



C6 Z06 Owner Shares His Confidence in Essex/AP Racing



Detroit Speed's Ryan Mathews Takes A Class Win at the Motorstate Challenge on AP




Essex Visits VIR With The National Corvette Museum



Customer Breaks 2 Minute Lap Time At VIR With Essex/AP Racing Brake Kit




Priestley of Team JDP Takes First at the Optima Challenge



Harper Takes Second on AP Racing in USTCC Action at Cal Speedway



C6Z Owner is Confident in his AP Racing Brakes



C5Z Owner Climbs the Podium at COTA on First Outing with the AP Radi-CAL


C7 Z06 Owner Ditches Carbon Ceramics For Our AP Radi-CAL Brakes




Customer Review: AP Racing Radi-CAL Dramatically Improves Track Experience


Two weekends, three corvette podiums on the AP Racing Radi-CAL!




C7 Z06 Takes TTU Class Win and FTD on Essex/AP Racing Radi-CAL Brakes At Carolina Motorsports Park


Customer Review: AP Racing Brakes Eliminate Uncertainty


Essex/AP Racing Brake Kit Review & Video: Increased Confidence, New Fastest Lap & Better Wear Rates


Race video: What can the best brakes on the planet do for you? Watch this to find out.



Corvette Racing Secures GTLM Driver and Manufacturer Title in IMSA on AP Racing Radi-CAL



Video: 2019 ZR1 with Essex Designed AP Radi-CAL Brakes Tearing up COTA




AP Racing Radi-CAL helps Rob Harper seal USTCC Victory in his C5Z06 at Sonoma!



Video: C6 Z06 customer shaves 2.4 secs off personal best at Mid-Ohio with AP Racing and Ferodo Brakes


Essex visits VIR with the National Corvette Museum!



Video: C6Z06 customer running sub-2 minutes at VIR in race traffic


C5 Corvette owner wins class in Chihuahua Express Road Rally on AP Racing Brakes




C7 Corvette owner review: Essex Designed AP Racing 2-piece J Hook Discs and Ferodo DSUNO Pads




C6 Z06 Radi-CAL BBK owner nabs two podiums in his first two races ever!



Expect to Win: How Action Express Captured Six IMSA Championships in Three Seasons, 2014-2016




Video: AP Racing customer in Z06 dicing it up with Evo and 911!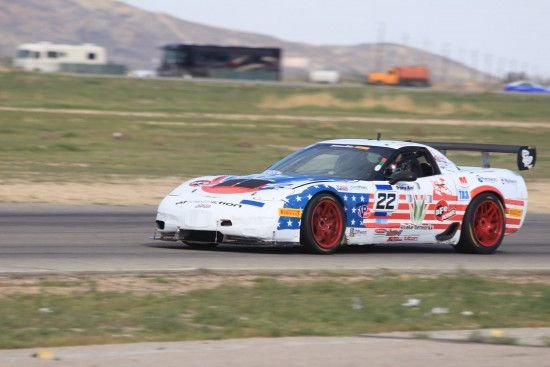 Ferodo pads and AP Racing Competition BBK massively decrease customer's running costs.




C5 Z06 club racer reports in after three seasons thrashing our Competition Brake Kit in NASA and Trans AM.



AP Racing components were on 6 out of the top 12 finishers at the Rolex 24




AP Racing-equipped Vettes take 1st and 2nd at the NASA ST2 Western States Championship- Video Inside



Action Express Whelen Corvette Daytona Prototypes clinch IMSA Prototype Class Championship on AP Racing



Customer C7 Z06 ripping around Mid-Ohio with Essex Designed AP Racing Brakes




Bye bye carbon ceramic brakes, hello AP Racing iron: 757 HP Callaway C7 Z06


AP Racing Radi-CAL's carry the Corvette C7.R to Driver, Team, and Manufacturer titles!

Customer Review: Essex and AP Racing bring confidence to a Z06 owner at the Glen




Customer Review: C7 Z06 goes from 2nd lap brake fade to no fade all day with Essex & AP Racing!



Customer Review: Essex Designed AP Racing BBK solves all brake woes and saves money!



Video: C7 Z06 hot lapping Hockenheim, and driver impressions of Essex Designed AP Racing Brakes



Customer Race Report- 6 races, 6 time trials, 12 podiums on AP Racing brakes!



Video: AP Racing brakes carry customer C7 Z06 to a 1:59 and 160mph at VIR



Another happy C6 Vette owner tackles VIR with the AP Racing Radi-CAL Pro5000R's



Video: Watch a C7 Z06 run down some very fast Porsches with our AP Racing Pro5000R Radi-CAL BBK



Race Report: AP Racing Pro5000R Radi-CAL's getting it done in Arizona!


Legendary Corvette engineer and racer John Heinricy reviews our AP Racing 2-piece J Hook Discs



First time out on our Pro5000R BBK, National Championship!



First race, first National Title!




Video: AP Racing Brakes Enable Last-Lap Pass for the Win at Auto Club Speedway!




Corvette Racing takes the 24 Hours of Le Mans class win for the 8th time on AP Racing brakes!





How does an Essex/AP Racing CP5060 BBK compare to the OEM C6 Z06 brakes when put to the test at the Glen?


C5 Z06 sets pole and scores multiple podiums on AP Racing Competition Brake Kit


Customer's end of race season review of our Corvette Endurance AP Racing Brake System



Customer Review: Essex Competition Brake Kit takes C6 Z06 from feeble to fierce at Watkins Glen


Fifteen year veteran racer wins 12 events in one year on our Corvette Competition Brake System!


An Enthusiastic Big Brake Kit review from an SCCA Regional Champ



Video: Corvette Factory Driver ripping off some hot laps in our customer's 540 RWHP C6 Z06

550whp Z06 drops 2 seconds from personal best at Road America after Installing our Competition BBK



Our C7 Stingray Competition Big Brake Kit transforms this owner's track day from frustrating to fun!



More great feedback on our Competition BBK for the Corvette C5!




Corvette C5 Brake Kit Review



A glowing review of our four wheel Endurance Competition BBK for the C6 Corvette!




AP Racing equipped Vette Wins SCCA T1 Regional at Buttonwillow


Customer Review: AP Racing Corvette Competition Brake Kit



Two top SCCA T1 Corvettes running Essex/AP Racing Brake Systems


Share:
---
« Back to Listing