C5Z Owner Climbs the Podium at COTA on First Outing with the AP Radi-CAL
05.29.2019
One of our C5Z06 customer's, had been having some difficulty with his previous brake kit and decided to make the jump to an Essex Designed AP Racing Radi-CAL system. This is what he had to say:
"Just finished up the install on my c5z. Been battling some gremlins with my Stoptech ST60s. Weight savings with the AP Racing Pro5000R Radi-CAL was 3lbs per caliper. Rotor weight was increased with the larger 372x34mm discs (old were 355x32mm). The total brake corner weight is still lower however with the new AP Racing setup at 28.5lbs. vs. 32.1 lbs. with the old StopTech setup.
Managed a P2 and P3 with a wounded car over the weekend in NASA racing. P1 was sporting some radical 5000r as well! The brakes were not an issue as they have been in the past! Also thanks to Jeff for the brake duct elimination. The caliper held up very well to intense COTA braking! Also a tidbit of braking data in one of the pics below. Blue is the new setup!"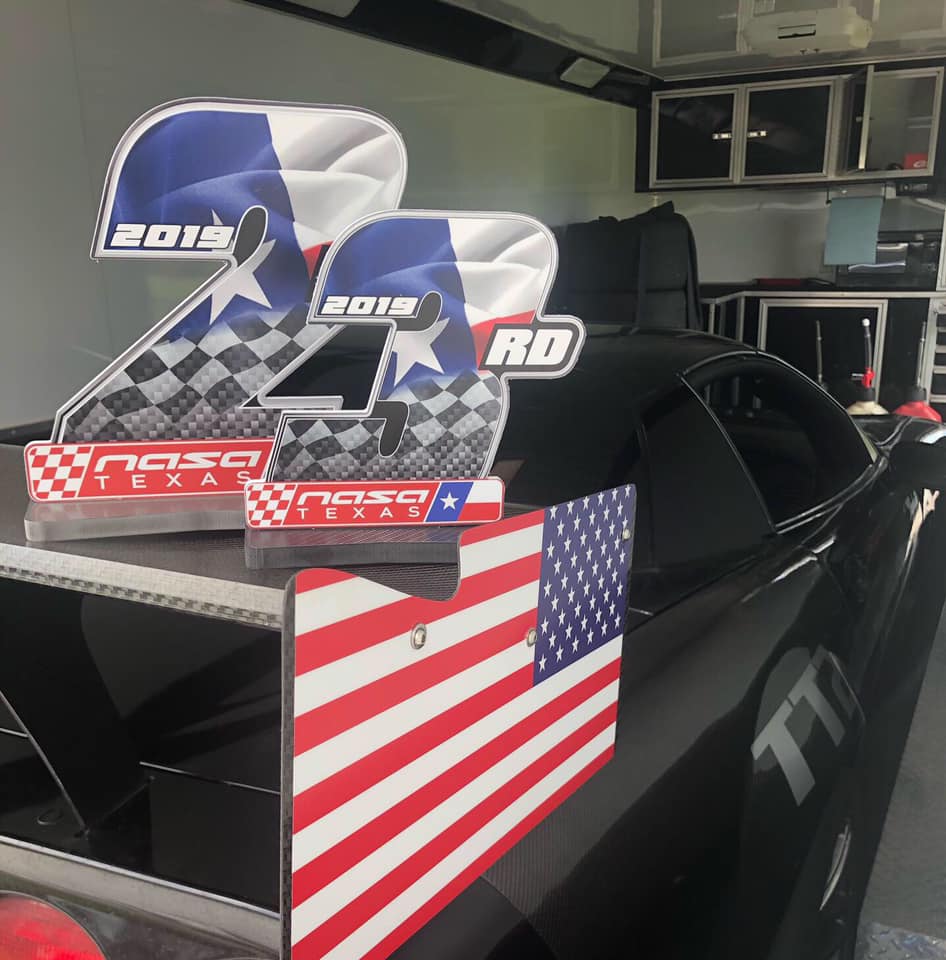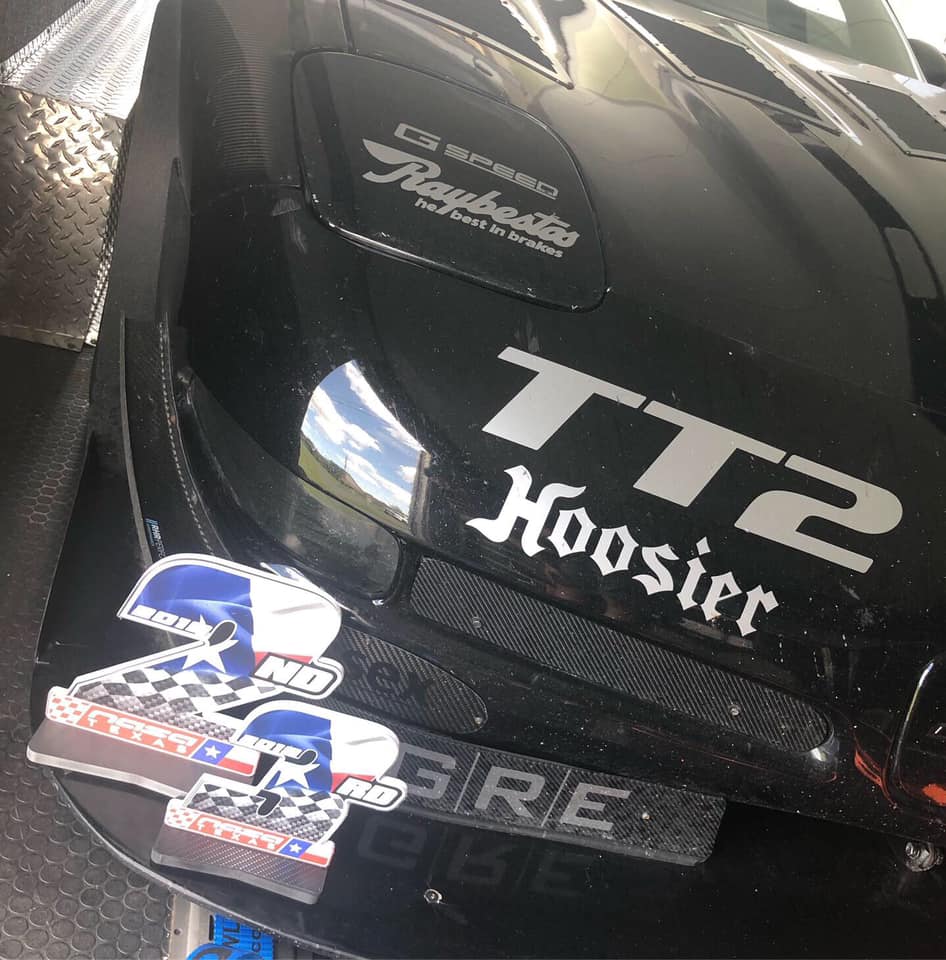 Here is a capture from his data-logging device. It shows our brake kit vs. his prior StopTech system. You can see that he is diving deeper into the turn with a steeper deceleration curve (our kit is the blue line).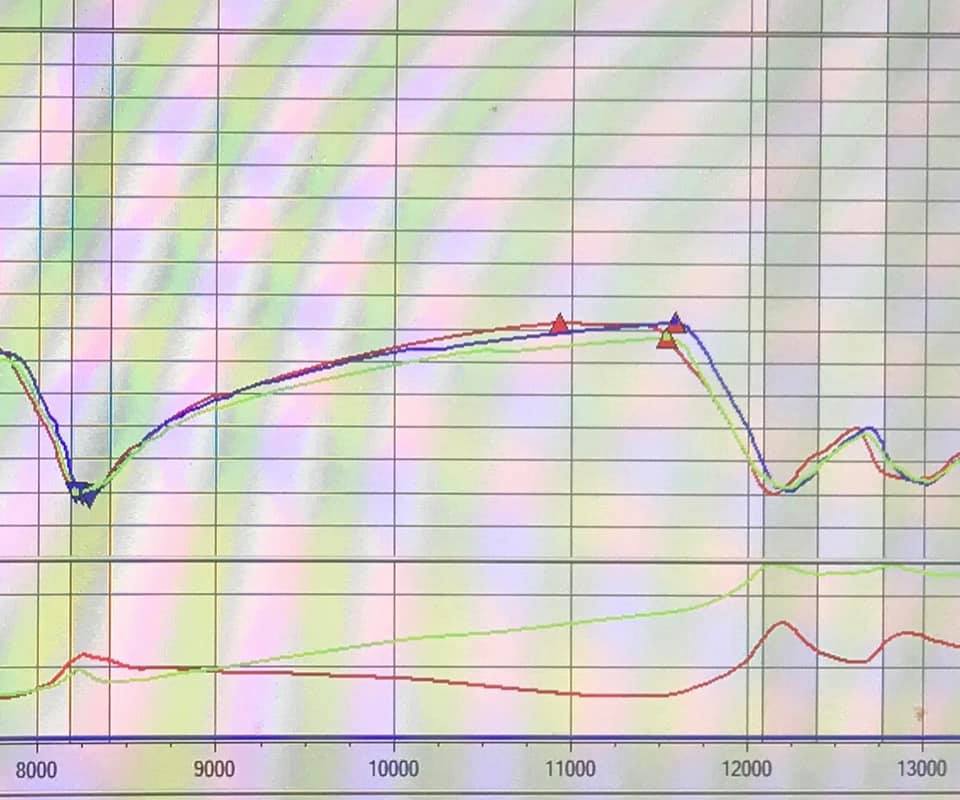 Caliper temps remained in a healthy range (sub-400F).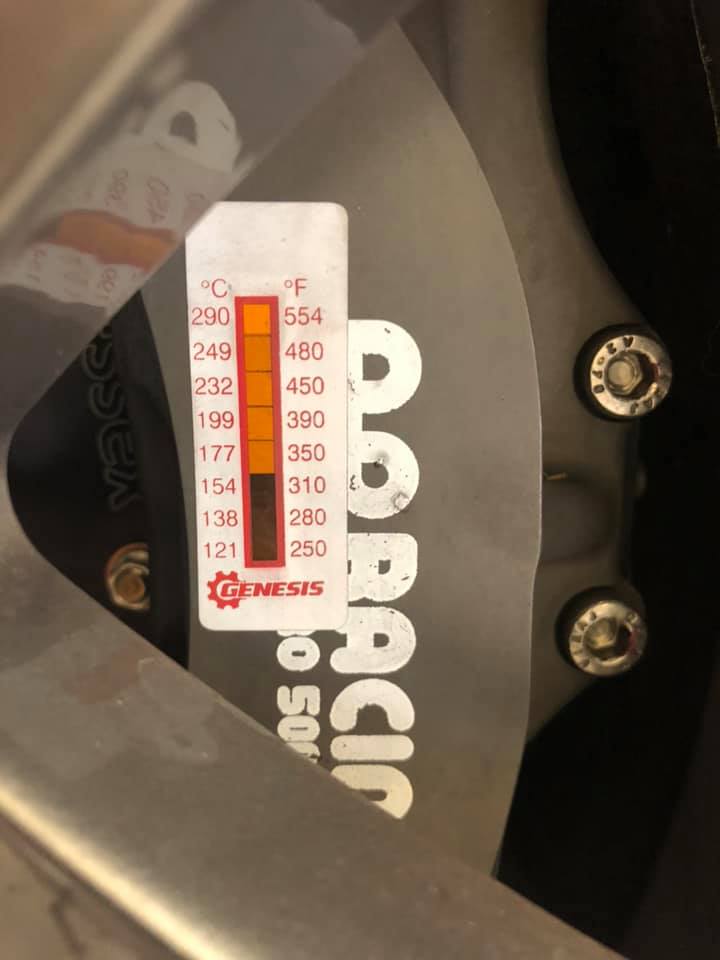 Share:
---
« Back to Listing