Another happy C6 owner tackles VIR with the AP Racing Radi-CAL Pro5000R's
03.24.2016
This particular customer has been with Essex for a number of years now. He started out with a variant of our CP8350/325mm BBK that was formerly produced and sold by Hardbar USA. That kit features a lightweight disc and four piston caliper. After running that setup for about five years, he decided to take the plunge on AP's latest Radi-CAL Pro5000R technology. He decided to stick with the CP9660/355x32mm disc kit, rather than going to the larger 372mm setup. Given the specs on his car (see below), it was a great choice for balancing thermal needs and weight reduction. He also added our rear CP5040/340mm Competition Kit. By adding our brake kits F&R he gained a laundry list of benefits, including a roughly 18 lb. unsprung weight reduction! His comments are below:

"I called Jeff at Essex Wednesday on a morning to discuss brake upgrades for the off season -- my final track event of the year was the TCUSA Full Throttle Fall Fest at VIR 21/22-Nov.

The car is a 2006 C6 Base Coupe that runs ~15 days a year mostly at VIR with some time trialing. 3350 lbs with driver and 380 rwhp. I had been running the Hardbar/AP Racing T1 Kit with the CP8350 calipers on 325mm rotors since 2010.

I had become more and more dissatisfied with the stock rear brakes and wanted to upgrade.

After discussing the options with Jeff, I picked the CP9660 Radi-CALs with 355mm rotors and CP5040s with 340mm rotors. Since I live 100 miles from Essex, I had everything in hand by Thursday night!

Here's where the plan changed. I live 60 miles from VIR, so if I took Friday off work I could install these and still get to the track in time for tech. Unable to resist that temptation, the whole kit was installed and ready to drive by 2:30pm on Friday.

CP9660s on the front. Wheels are CCW Corsair C14 18x10.

CP5040s on the rear (CCW Corsair C14 18x11)

I've attached a "before" photo of what the car looked like with the Hardbar/AP T1 kit, CP8350s, stock base coupe rotor sizes, and the same CCW Corsairs:

I also attached an "after" photo sporting the CP9660 Radi-Cals, CP5040s, and C6Z06 rotor sizes:

I ran the exact same pad compounds as before: Ferodo DSUNOs up front with Ferodo DS1.11s on the rear. The first thing I noticed was how quiet the new setup is -- no floating rotor chatter and very little squeal. Even at track temps, the old setup would squeal so loudly that the corner workers would react to it.

Pedal feel was also dramatically different. Standing still you could mash the brake pedal and hear the stock rear calipers flex and groan. Absolute silence with the new setup. On track this translates into a brake pedal that as soon as you touch it you are engaging the brakes. This difference means that all my brake marker habits at VIR need changing as I am effectively braking almost a marker sooner than before. Modulation and consistency were much improved.

Before I was cracking the two piece 325mm rotors after about 12 track days. After a single two day event I could see heat checking. With the extra capacity of the new system you have to look very, very hard to see any evidence of heat cycling on the rotors.

This new setup is amazing. Really hoping for a short off-season now so I can play with these some more."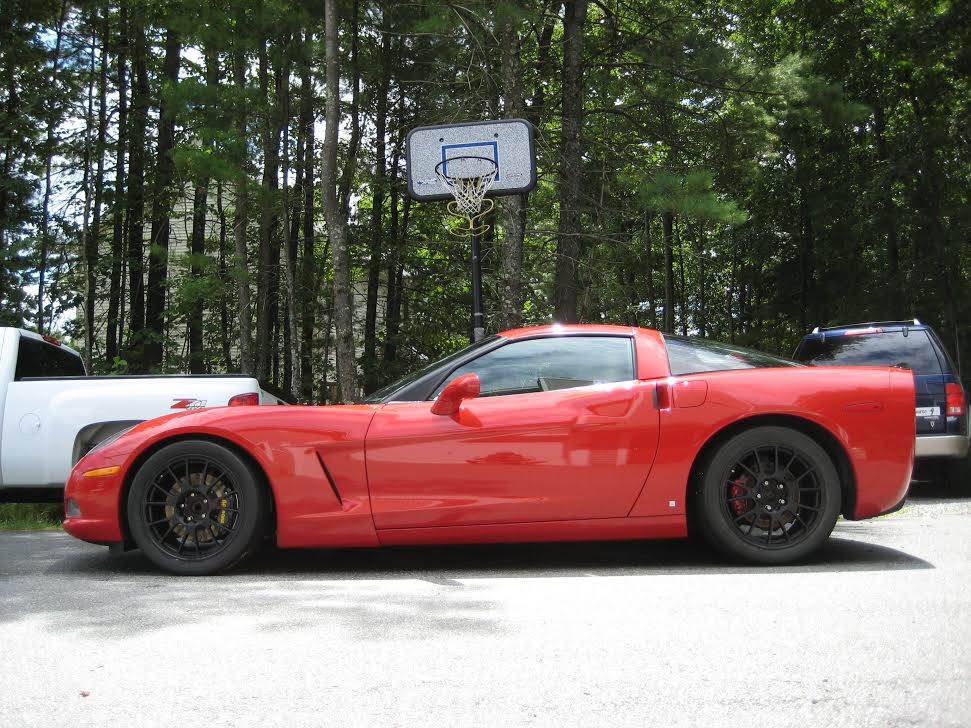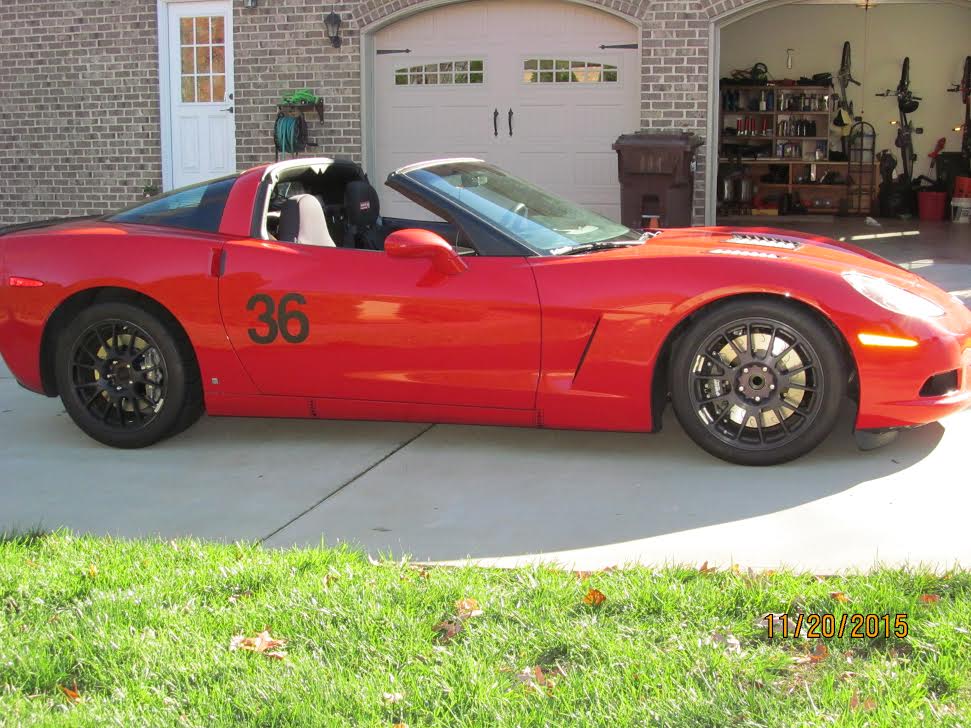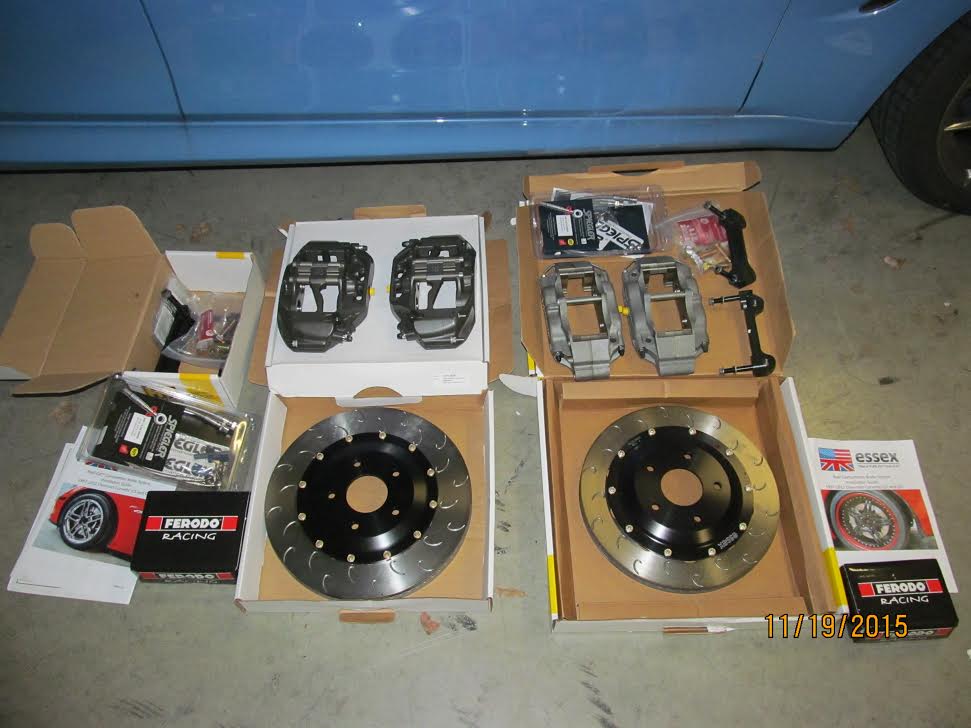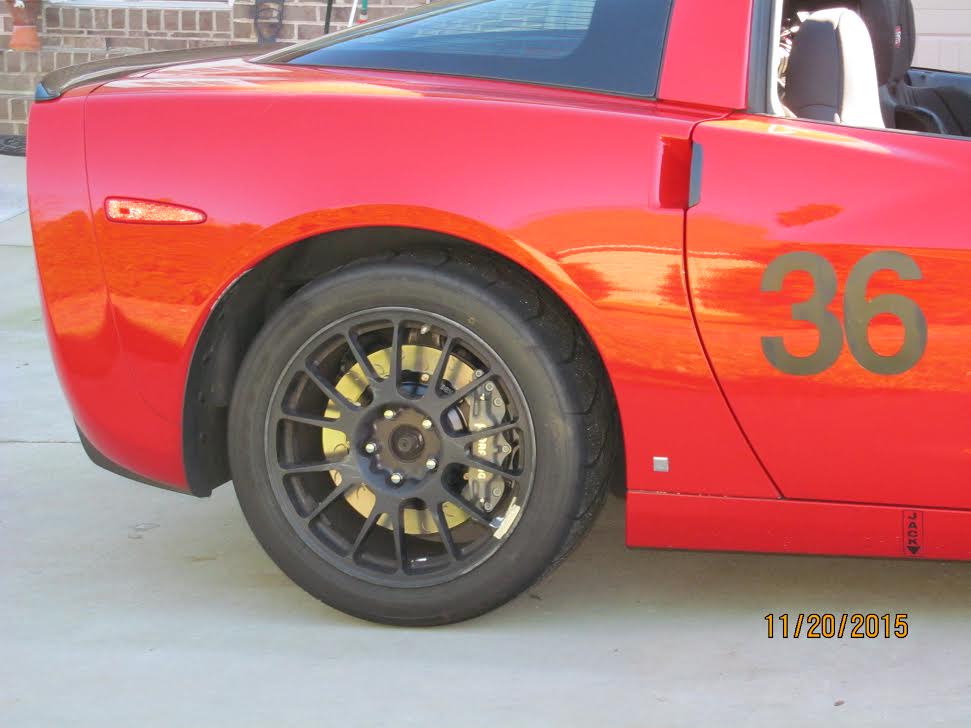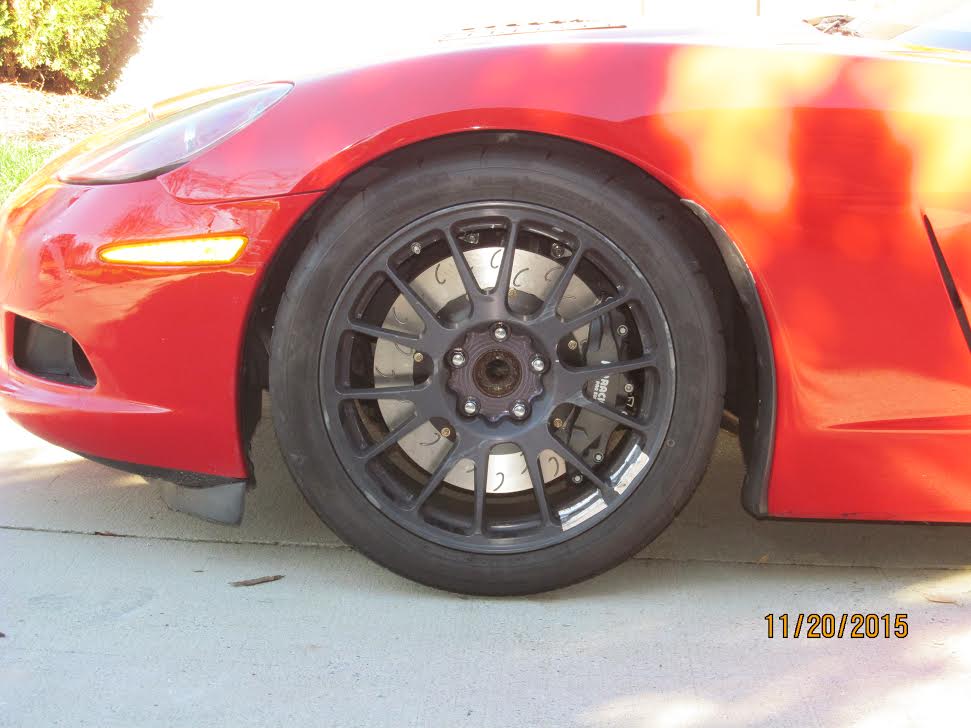 Share:
---
« Back to Listing