Customer Review: Essex Designed AP Racing BBK solves all brake woes and saves money!
05.18.2016
I just completed my 24th track day, and have done many auto-x and test and tunes. My 2003 Z06 had serious brake issues--boiling fluid, dangerous long petal, (pumping brakes at the end of straights) constant maintenance replacing rotors and pads, endless buying expensive fluid and bleeding of brakes, and concerns about overheating the front hubs. I was bleeding brakes during track time, and constantly questioning if the cracks in the rotors I was running was going to cause a catastrophic failure. All in all, it was spoiling my track time, and causing a lot of risk and worry. I even thought of disposing of the car, and going to a dedicated track car. After a lot of research I called Jeff Ritter for advice, thinking I would go with what used to be called the "sprint" kit, which was less costly than the "endurance" kit. Jeff was a wealth of knowledge, and genuinely thought I should go with the endurance kit, and it was the best decision I have made regarding the z06 I love.
The order came quickly, and I couldn't wait to try these impressive looking parts. I've now done 6 track days at 3 tracks, and NO maintenance or expense since installing them. Every issue listed above has been solved. This BBK works flawlessly with the stock rear calipers, I do have matching pads front and rear that Jeff recommended. The only thing I should have done differently was have the new rotors burnished, so I didn't have to guess if it was done to the optimal level, but I guess I got it good enough. With Nitto NTO1's, 305/18 square, on all Z06 stock rear 18 wheels stock offset (you need to go 18 to fit this kit), the car is a track weapon. At the auto-x test and tune, I could never catch a 20 year guy in an identical car. Both on Michelins, for the first time I posted a faster time than him, and this is only my 2nd year. On the track, I have more confidence and have never had to pump the petal. The brakes have great bite, so it's easy to threshold brake and heel/toe. I'm faster on the straights, braking later and harder, with no worries. In fact, of all the benefits, for me freedom from worry is the greatest benefit. But, also, exactly what Jeff said is happening--I'm SAVING money now on brakes so they are in effect paying me back--never mind wasting precious track time. This is an honest description of my experience--go find another mod that SAVES money!
One thing: it's easy to envision air bubbles clinging to the inside of a new caliper or line, and taking a long time to break loose and rise to the bleeder. Use a piece if soft 2x4 wood, and tap the new caliper pretty hard to dislodge air bubbles so you don't have to re-bleed. BTW, with this kit you can bleed the fronts WITHOUT taking the wheel off--fantastic! My only wish is that I didn't have to cough up so much for this BBK, but since it's paying me back it will just take a bit longer, but in the meanwhile I'm convinced I'm enjoying the best brakes I could find anywhere, and smart coaching from these guys.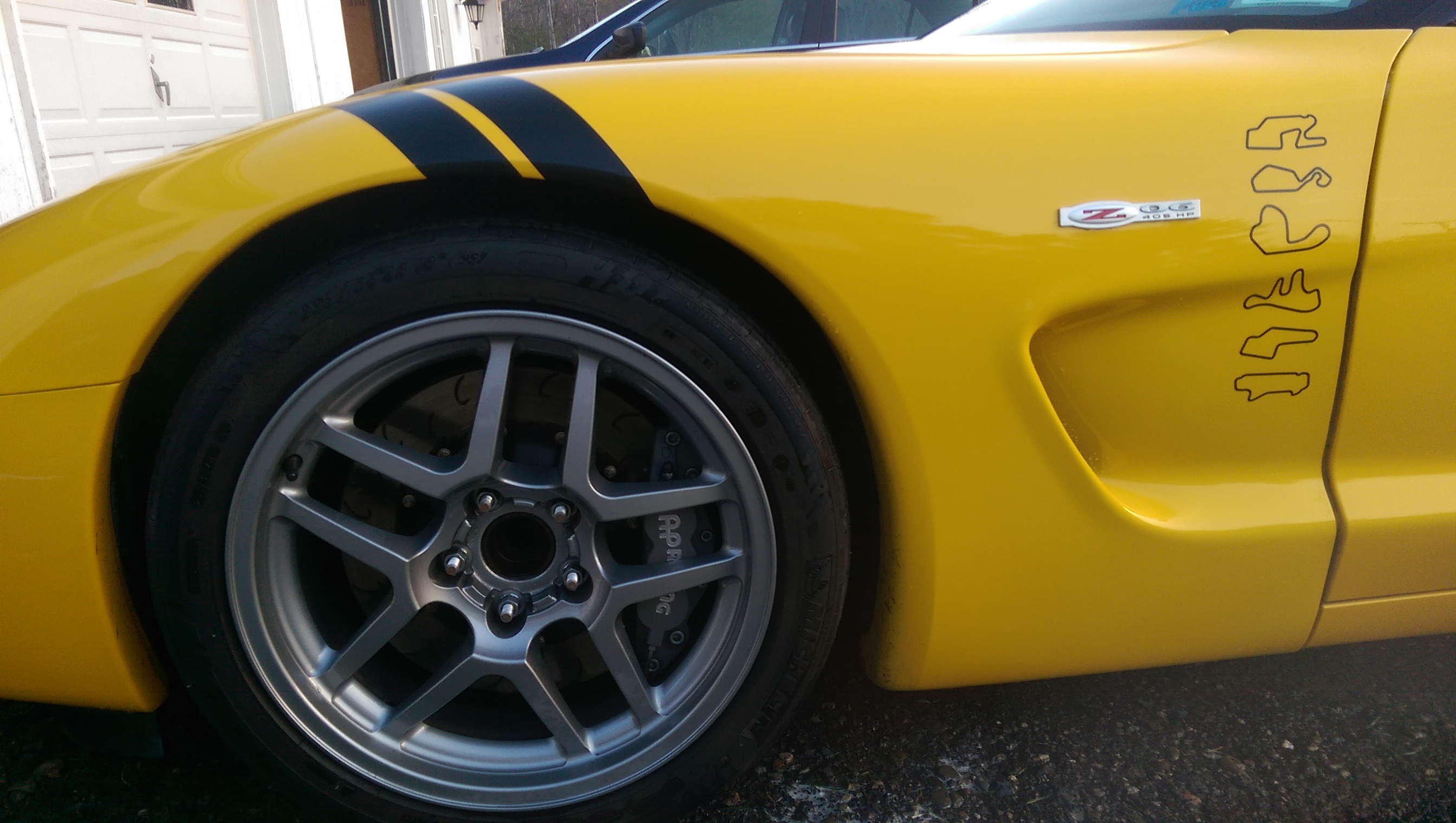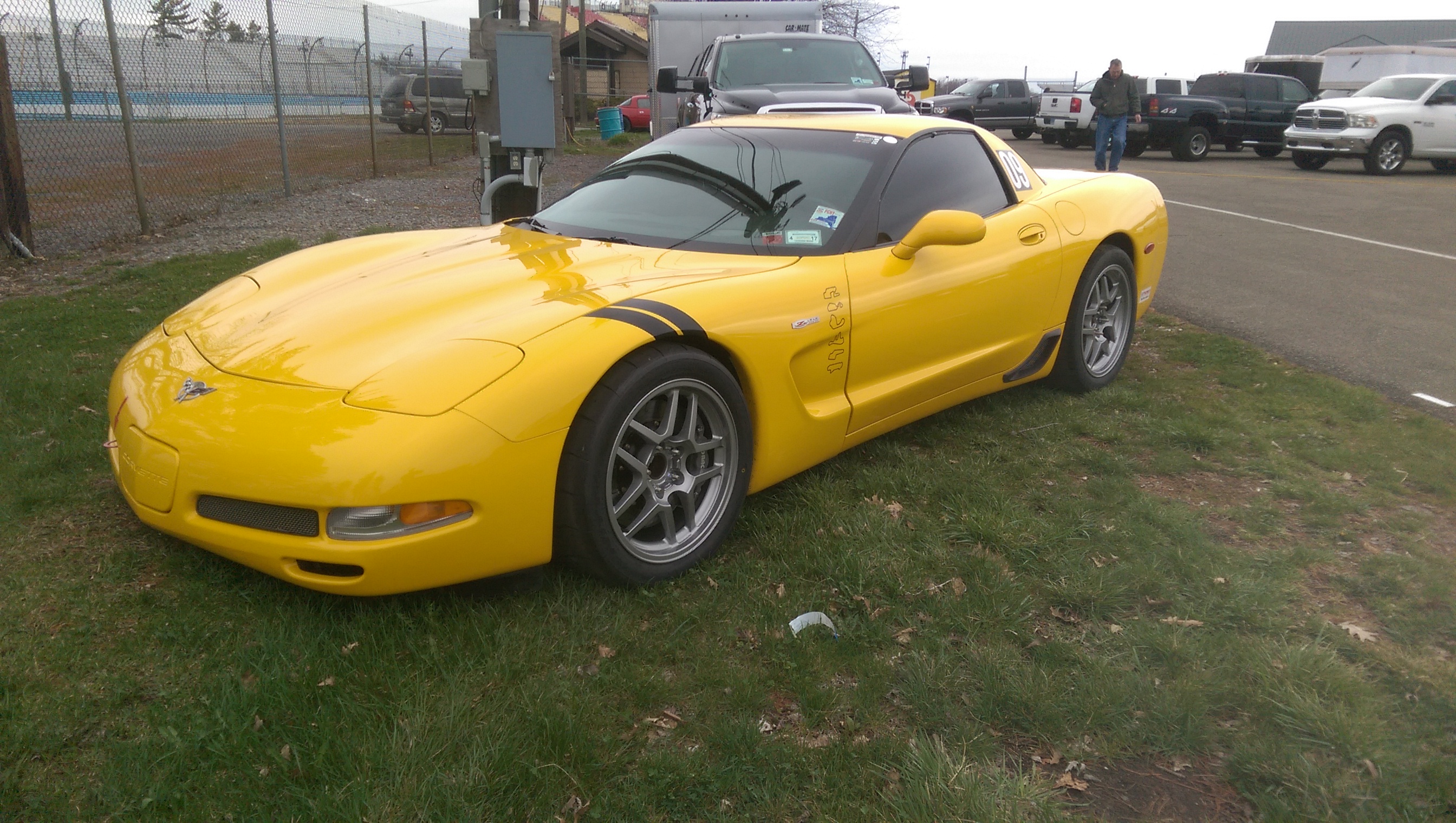 Share:
---
« Back to Listing