550whp Z06 drops 2 seconds from personal best at Road America after Installing our Competition BBK
07.07.2014
Sometimes you just get tired of messing about with your brakes at the track. After burning through some of the competitive systems on the market, the two owners of GT trackdays decided that they wanted a final, bulletproof brake solution. They settled on our Endurance AP Racing Competition Big Brake Kit, and were rewarded with two seconds per lap at several tracks in the midwest. Here's what one of them had to say about our kit:
"My business partner and I run C5 Corvette's in several race series and many HPDE events. Some basic information on the cars, 550 RWHP, full race suspension, 3,100#, standard gear box, Pirelli slicks and full aero. For several years I was running a competitors BBK. Last year I felt it was time for some new brakes because the stopping technology of the old kit wasn't up to my needs.
I went to PRI last winter and spoke with every brake company there. The guys at AP / Essex Parts were by far the most knowledgeable, friendly and willing to take the time to discuss our needs. Several weeks after PRI we settled on the AP six piston fronts and four piston rears.
Fast forward after a VERY long Wisconsin winter we were able to test them for the first time at Road America. The first few laps the track was green and slightly damp so nothing was pushed very hard. Later that morning the track and temperature warmed up nicely. After a few warm up laps it was time to put the brakes to the test. Turn five at Road America is one of the best testing corners in the country. My braking point with the old kit was marker 3. The first time I tried that with the new kit, I almost came to a complete stop. Next lap the 2.5 marker. Lap after that the two marker, That's the spot! Sure somebody could say I wasn't pushing very hard, Lap time was a 2:22 with a suspension that wasn't completely dialed in. Two seconds a lap better than 2013 with no other changes to the car.
A few weeks later we ran at Blackhawk Farms Raceway. A short 1.8 mile 7 turn track that puts a lot of heat into the brakes. Lap times there were 1:13. More than two seconds a lap better than last year.
Since then we have ran at several tracks, varying weather and track conditions, session times from 15 minutes - one hour. The brakes have performed flawlessly. Great predictability, zero fade, no overheating! I now recommend the kit to all my race friends Attached are two pictures of the car....unfortunately, a few weeks ago my motor let go!"
We'll take a little bit of credit for this pic: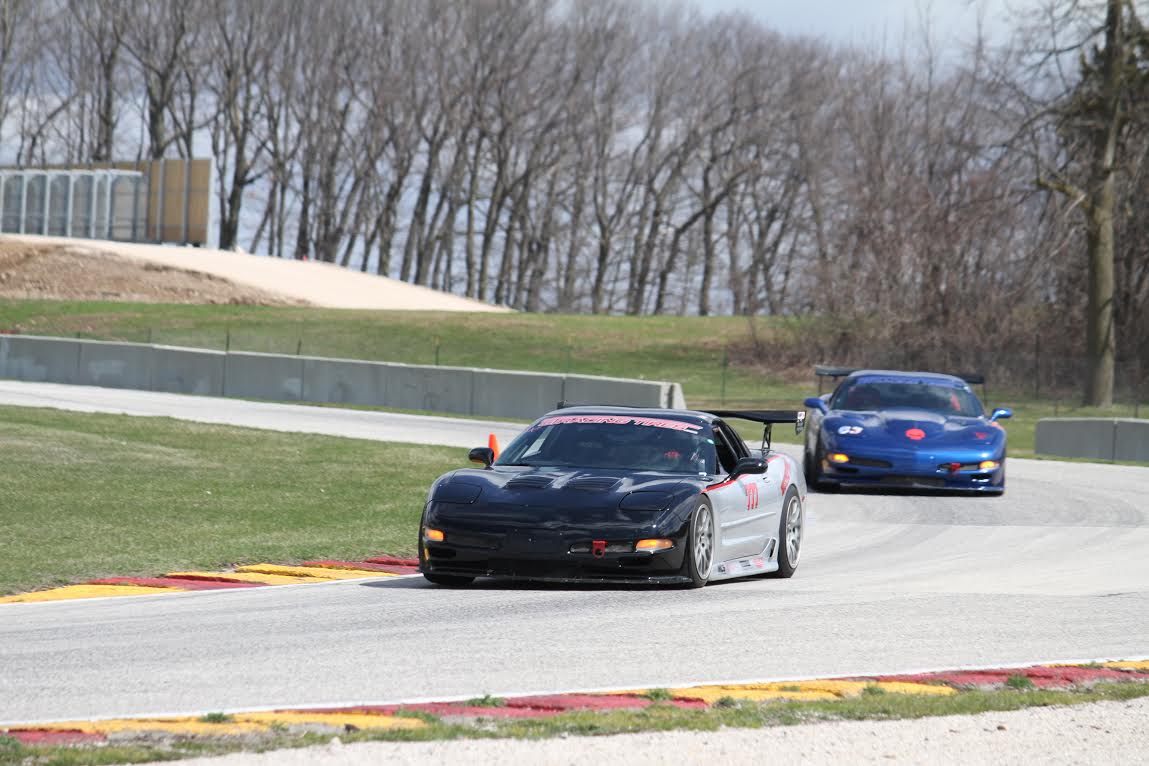 This one's not at all our fault though! :p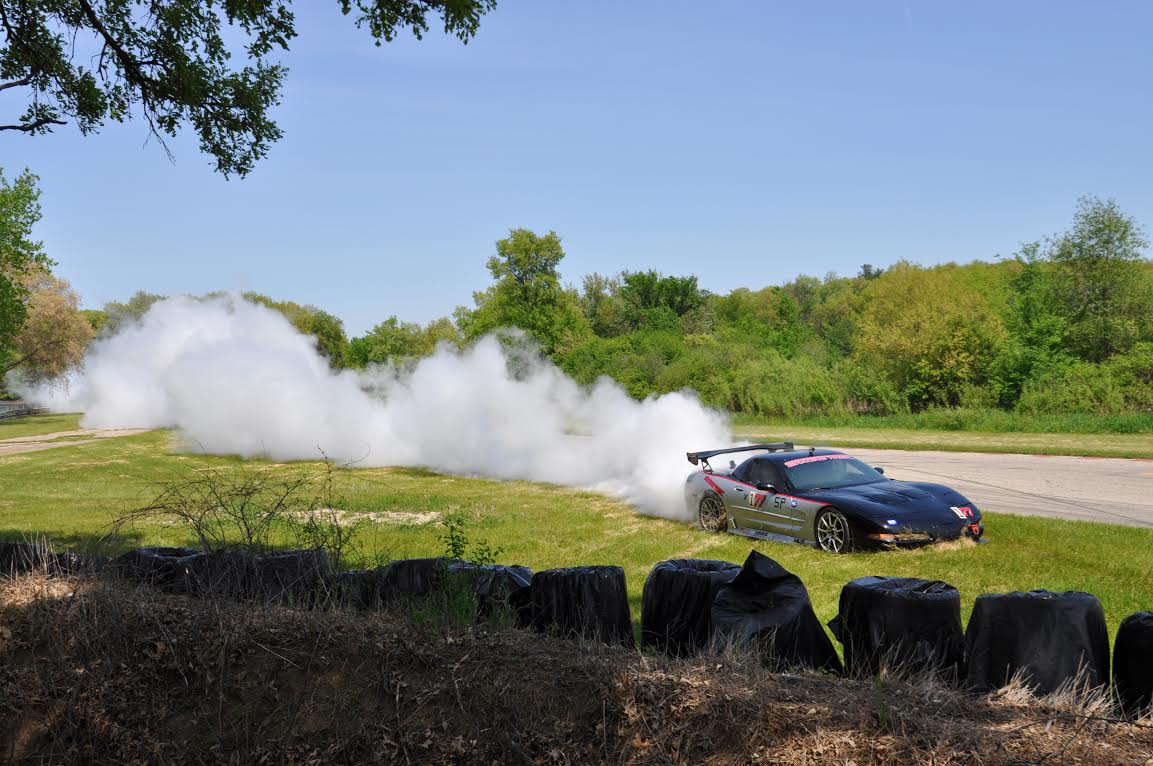 Share:
---
« Back to Listing