Expect to Win: How Action Express Captured Six IMSA Championships in Three Seasons, 2014-2016
08.01.2017
Essex and AP Racing received a beautiful gift from Action Express Racing the other day, a book Titled, "Expect to Win". It chronicles the history-making run of Action Express Racing's Corvette Daytona Prototypes' three consecutive championship seasons in the IMSA WeatherTech SportsCar Championship from 2014-2016. It gives a rare look at the story and faces behind the cars; the people who toil around the clock each week to turn the drivers' dreams into reality. Not only is it loaded with gorgeous imagery of the cars, it does a great job of capturing the spirit of the team. Essex and AP Racing are proud that we could supply the brake systems for the effort, and would like to once again congratulate everyone in the Action Express Racing organization for their tremendous success!
During their dominant run, the Corvette Daytona Prototypes were equipped with AP Racing Radi-CAL brake calipers, mated to carbon-carbon discs (the disc material was mandated by the rules). To learn more about the revolutionary AP Racing Radi-CAL, please read "The AP Racing Radi-CAL Story" elsewhere on our blog. Action Express's story adds yet another chapter in the Radi-CAL's dominance at the elite level of auto racing.

Please enjoy a sampling of this elegant book in the photos below. The first pic shows the card addressed to the president of Essex Parts, Ken Gordon.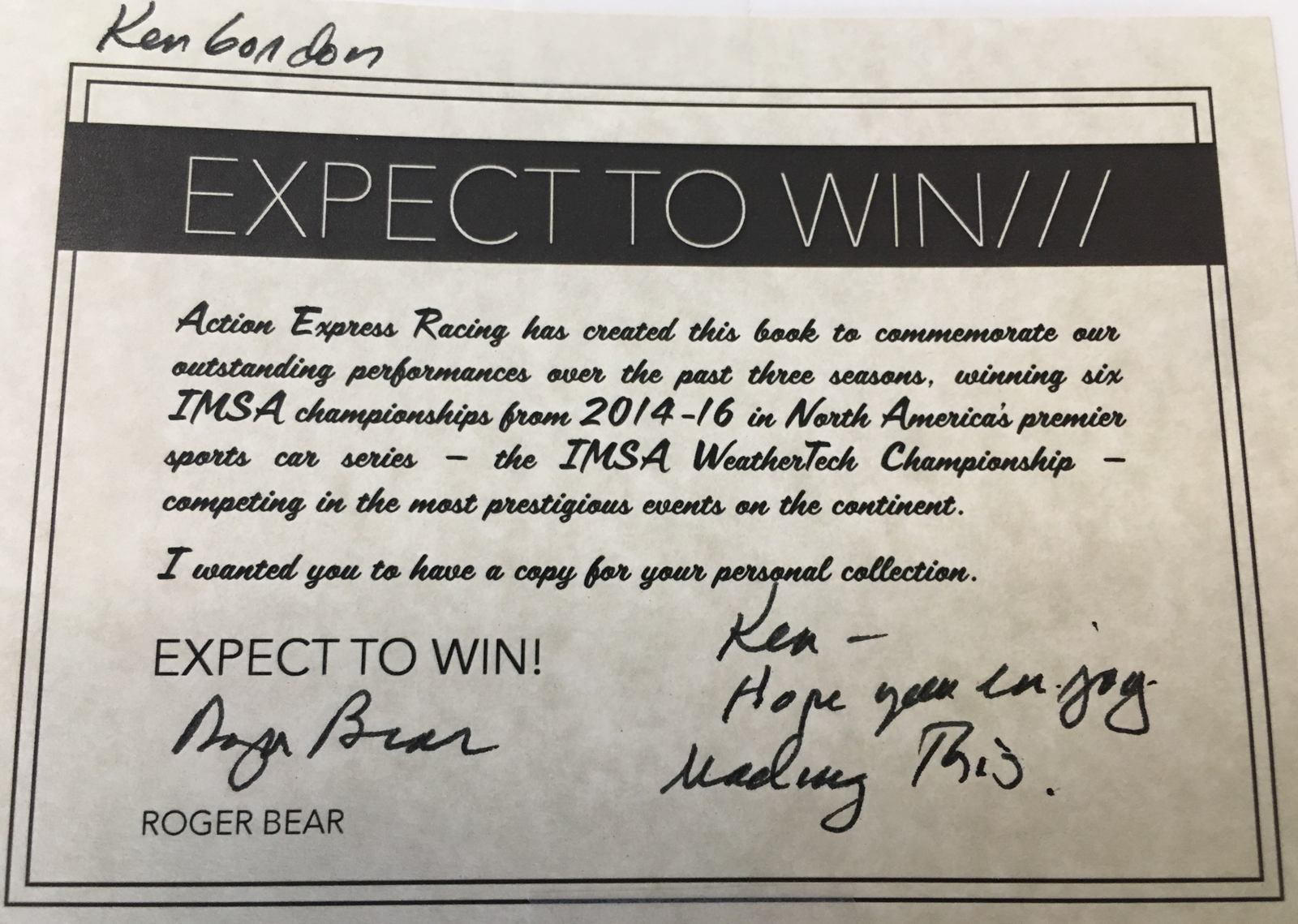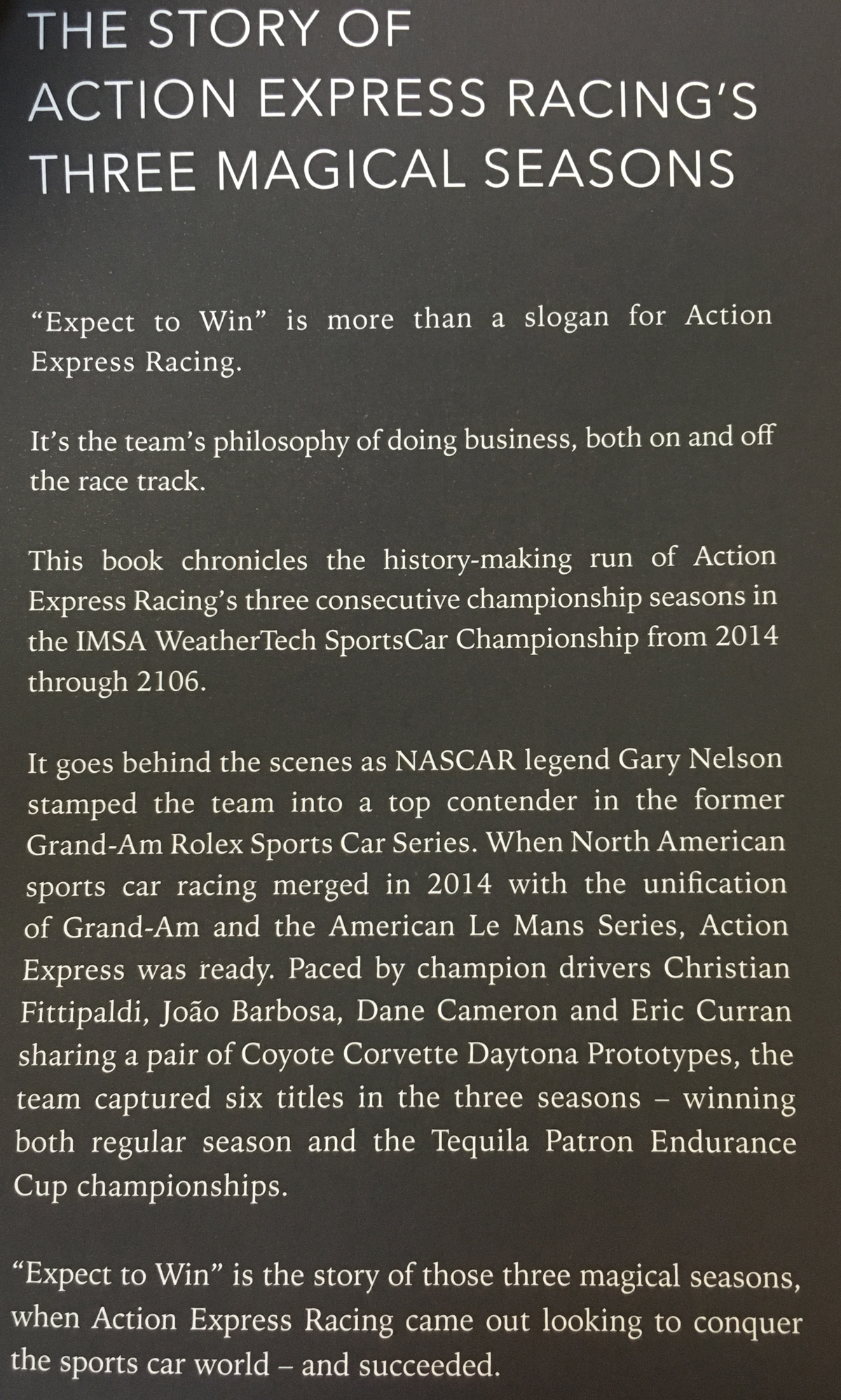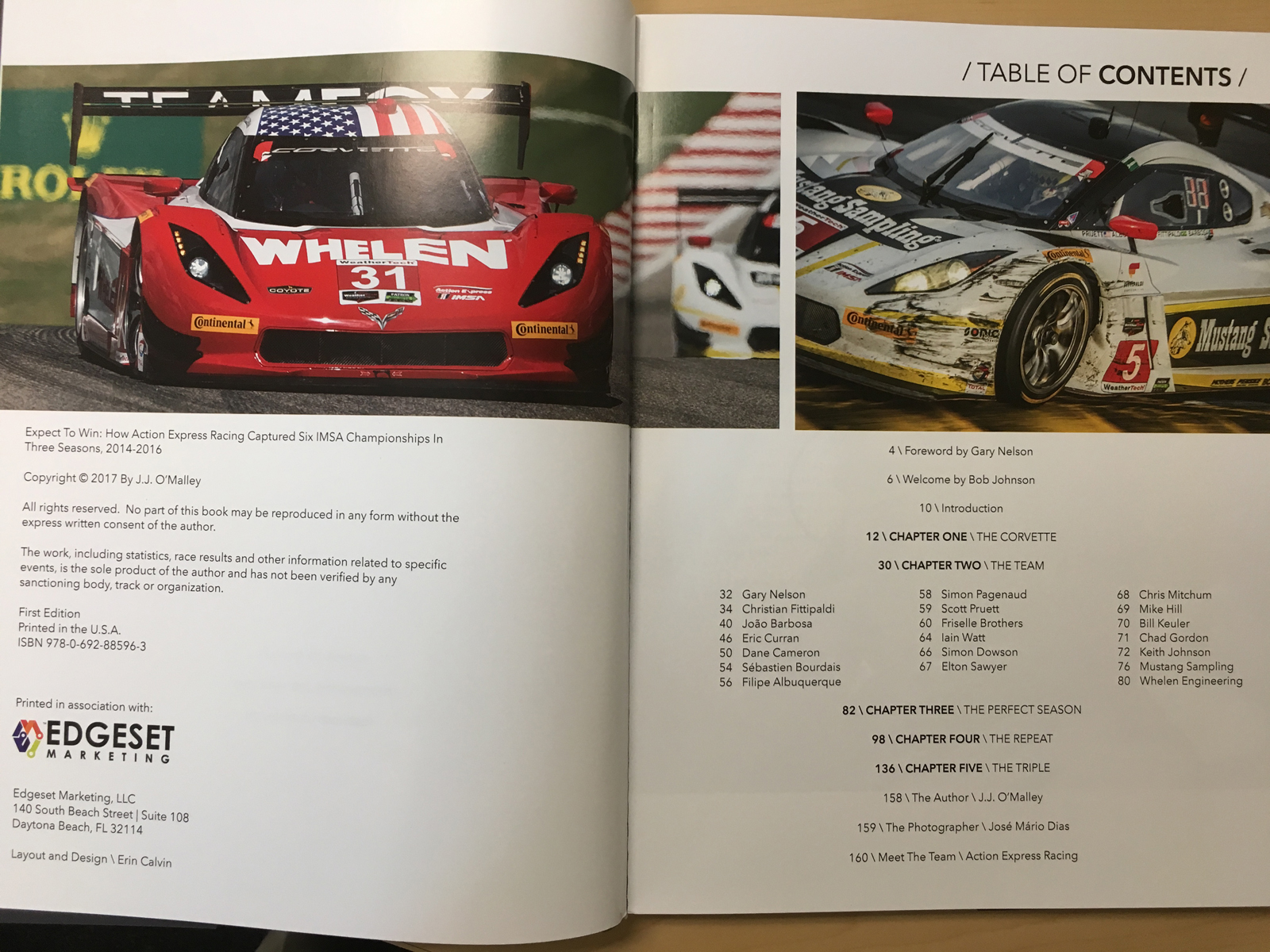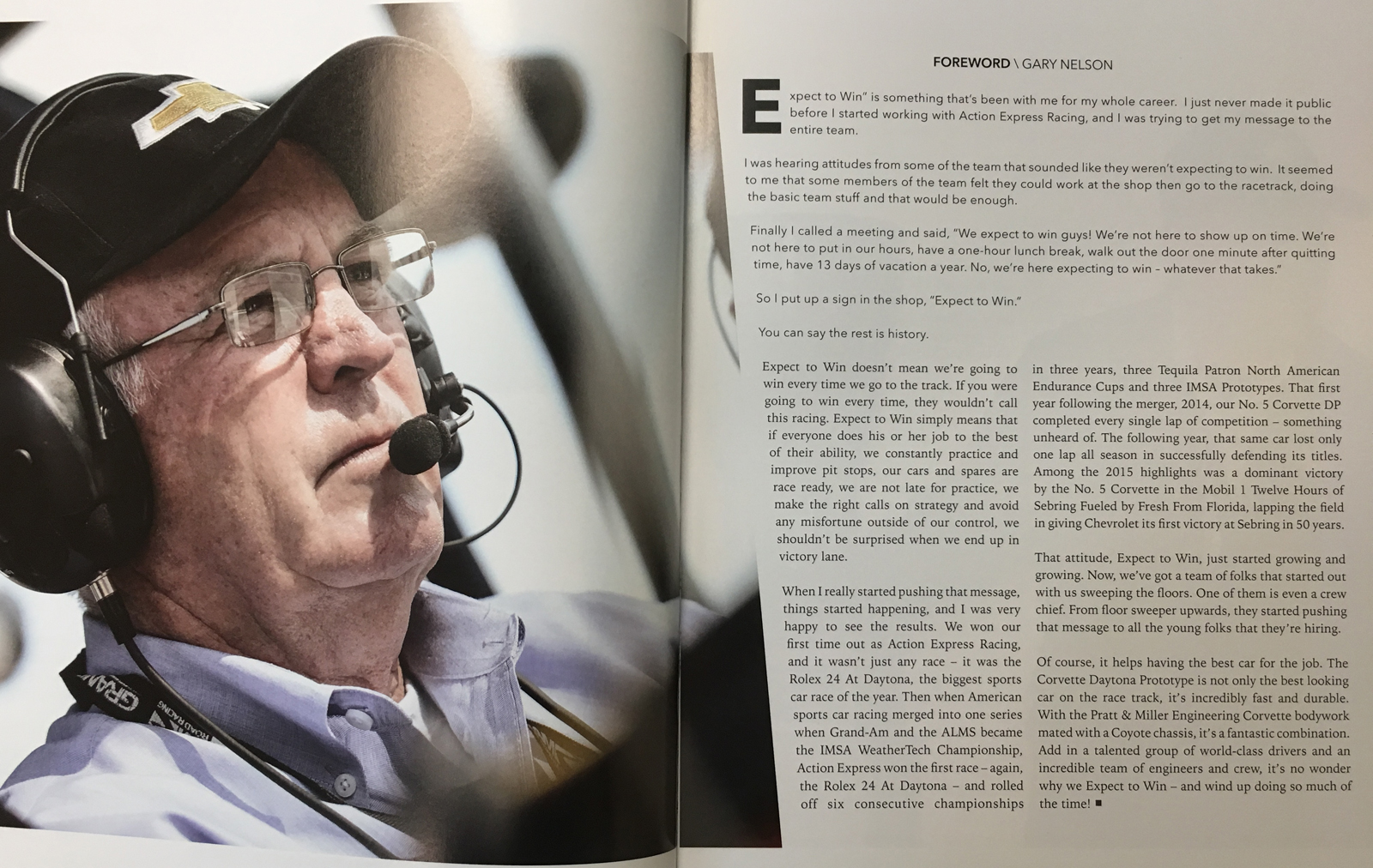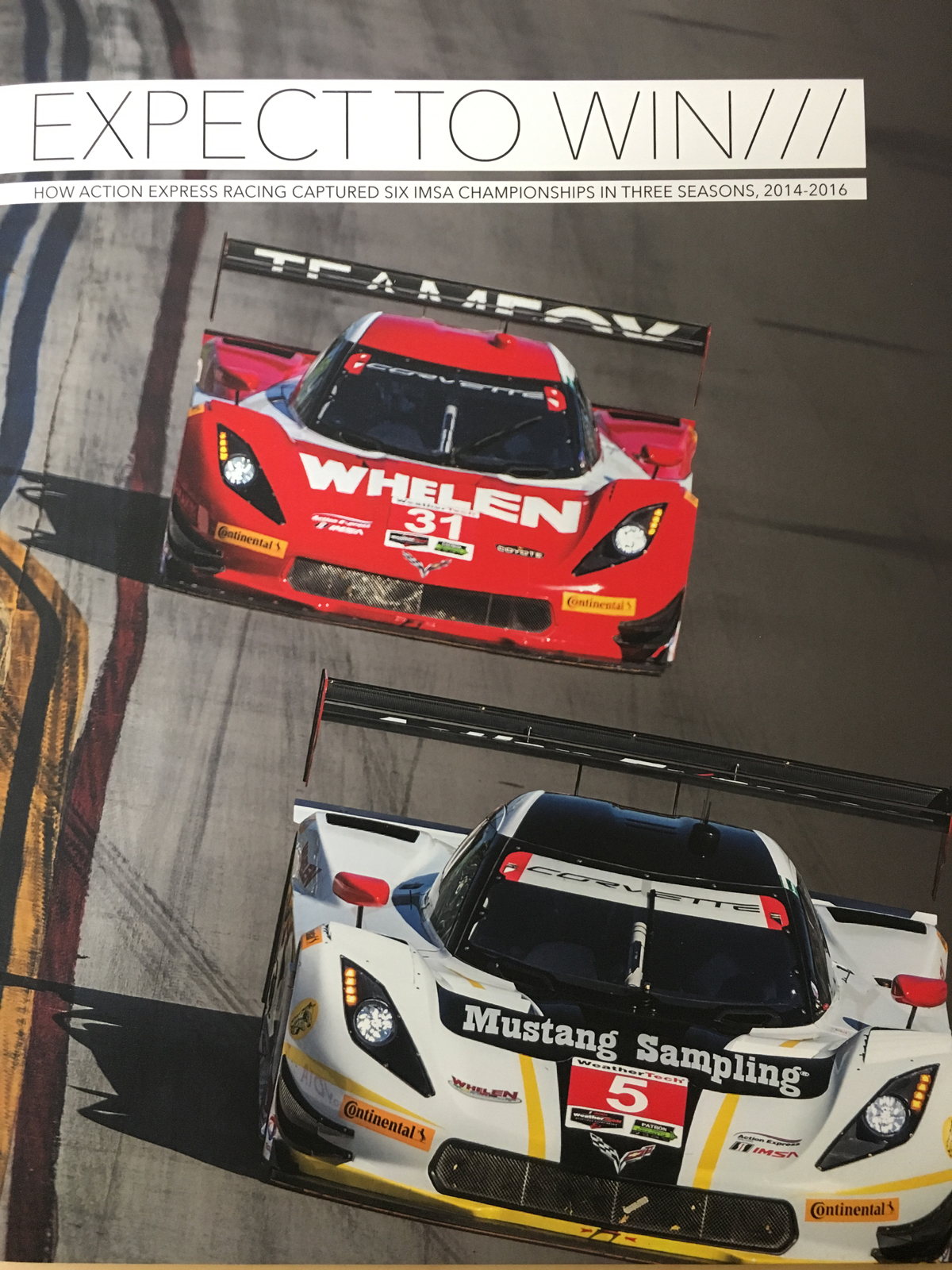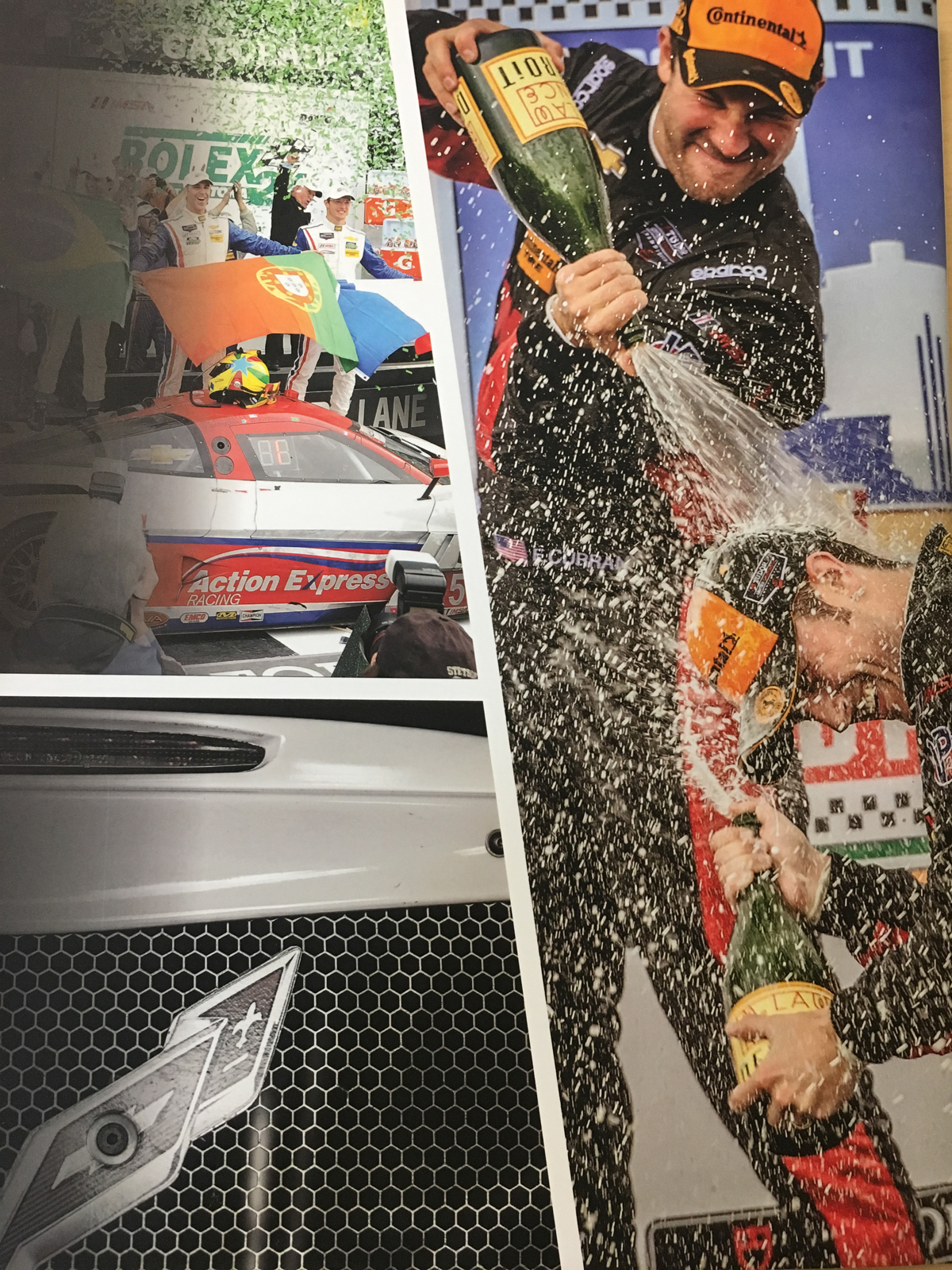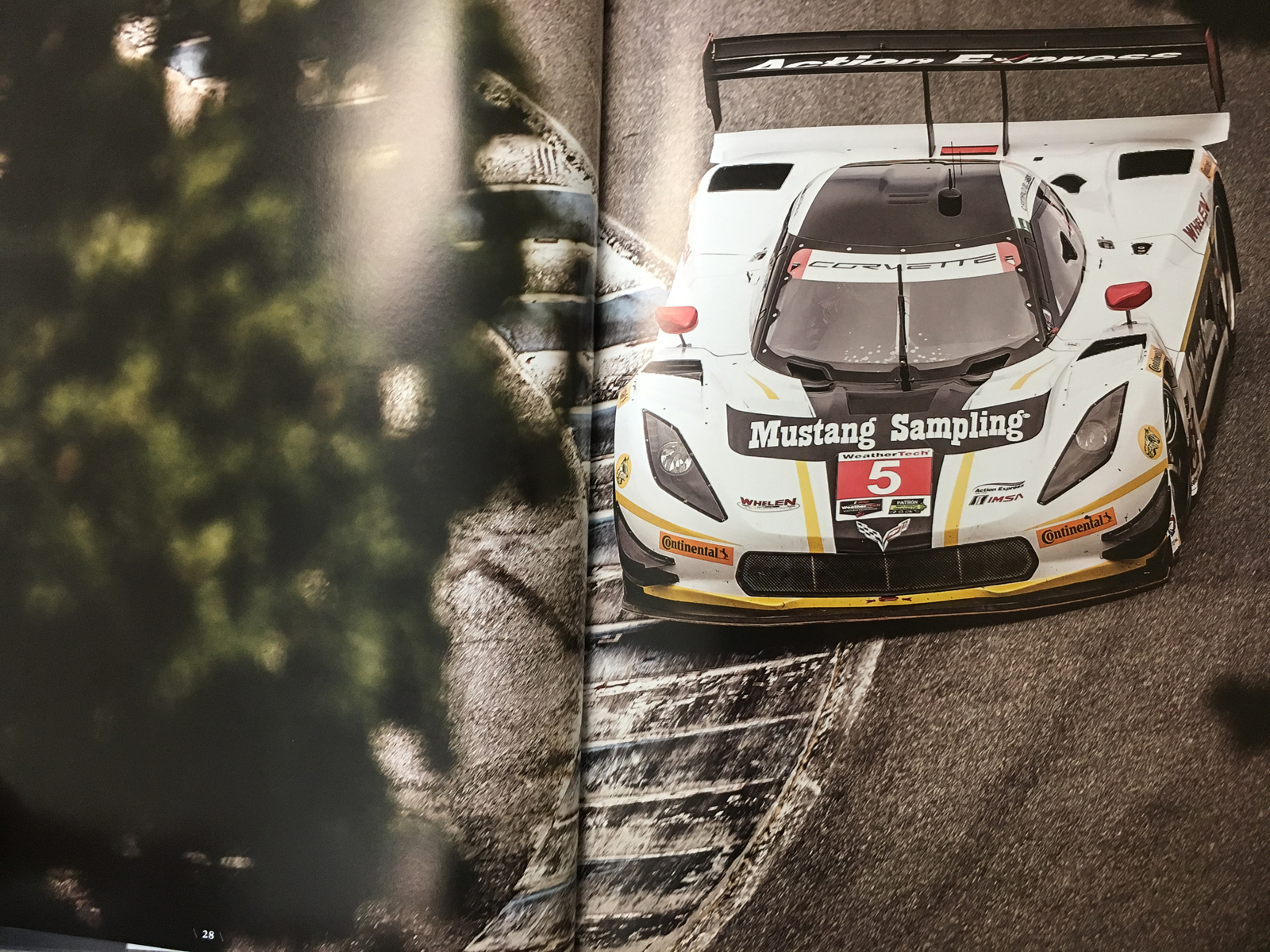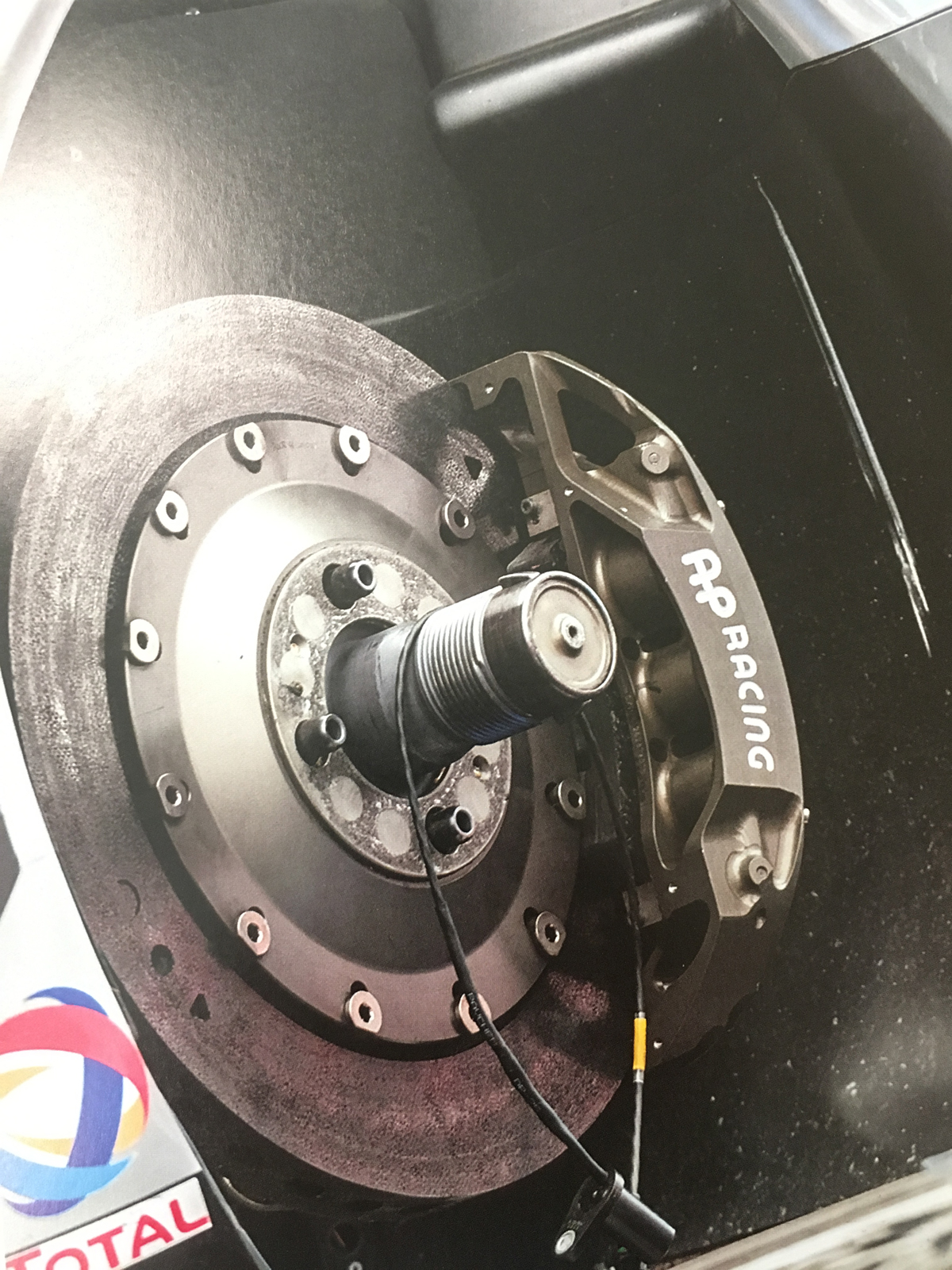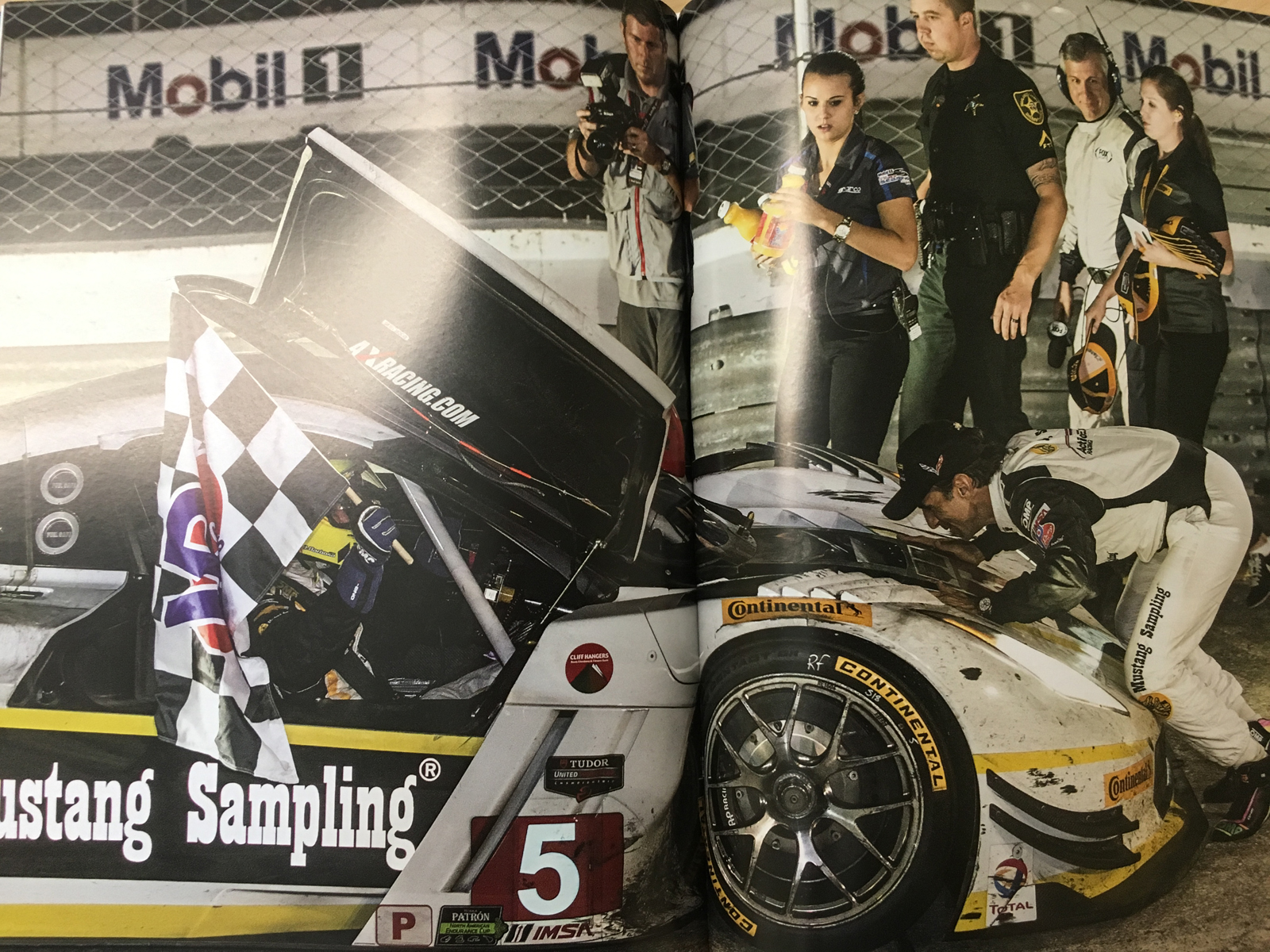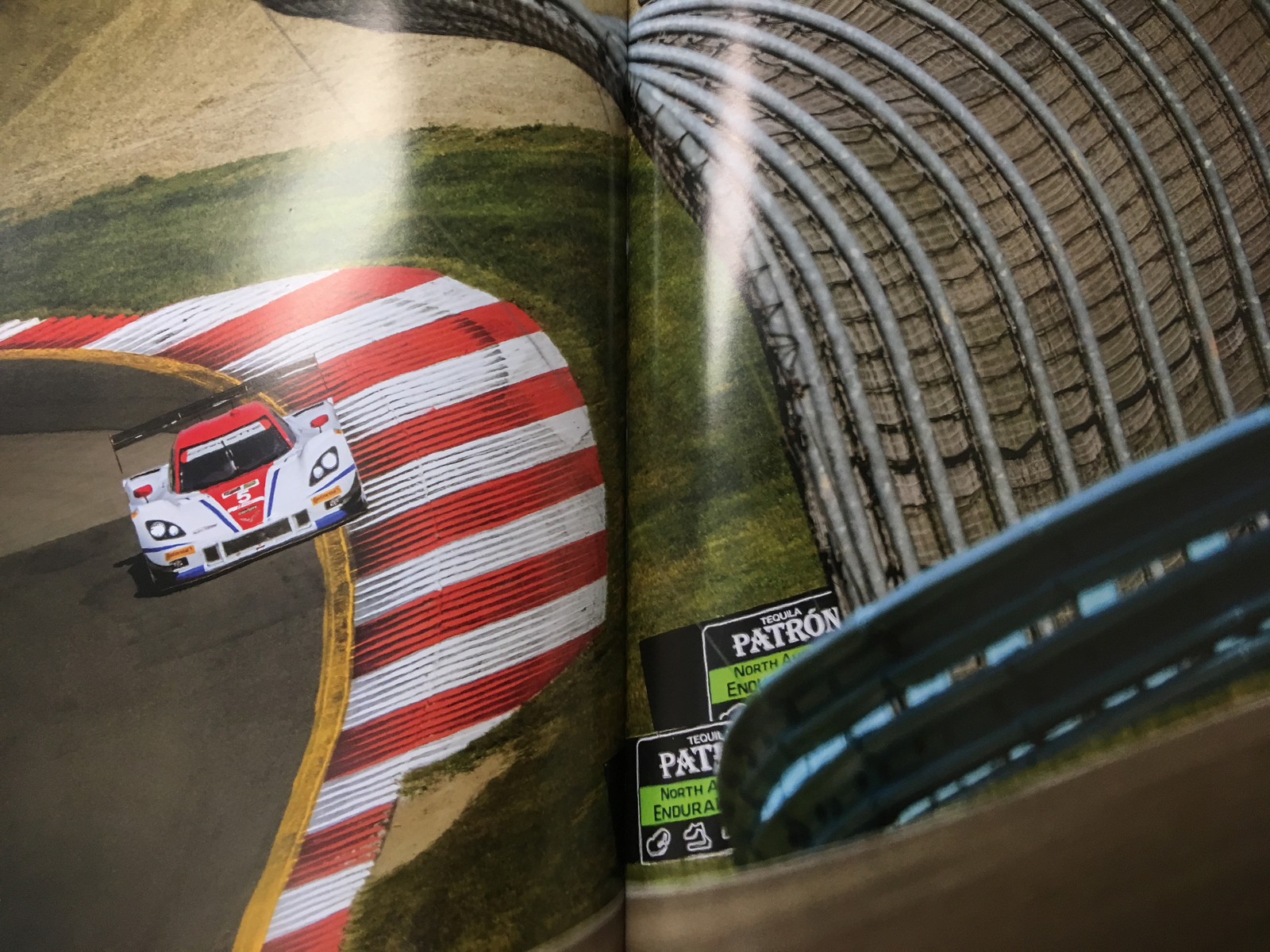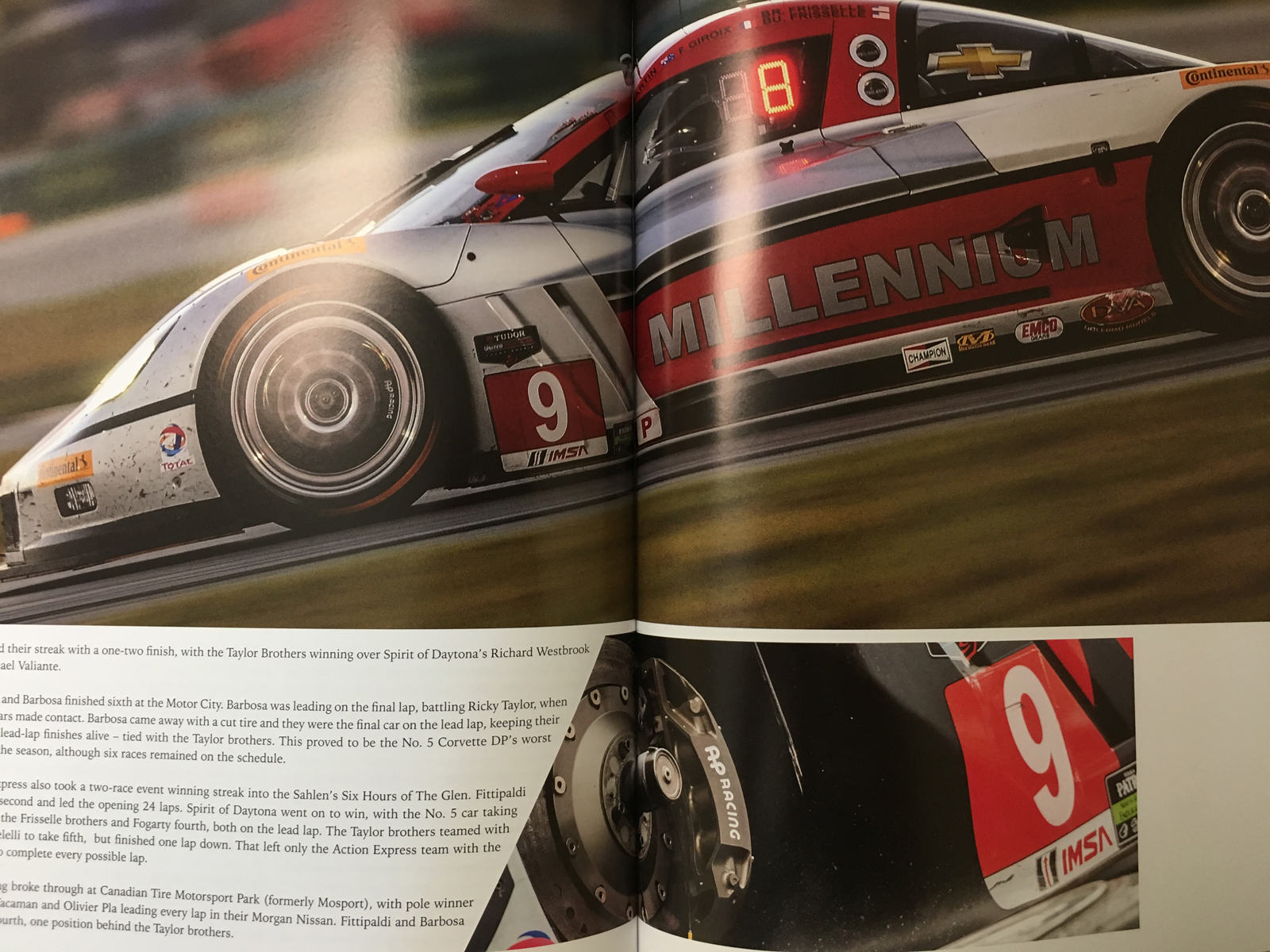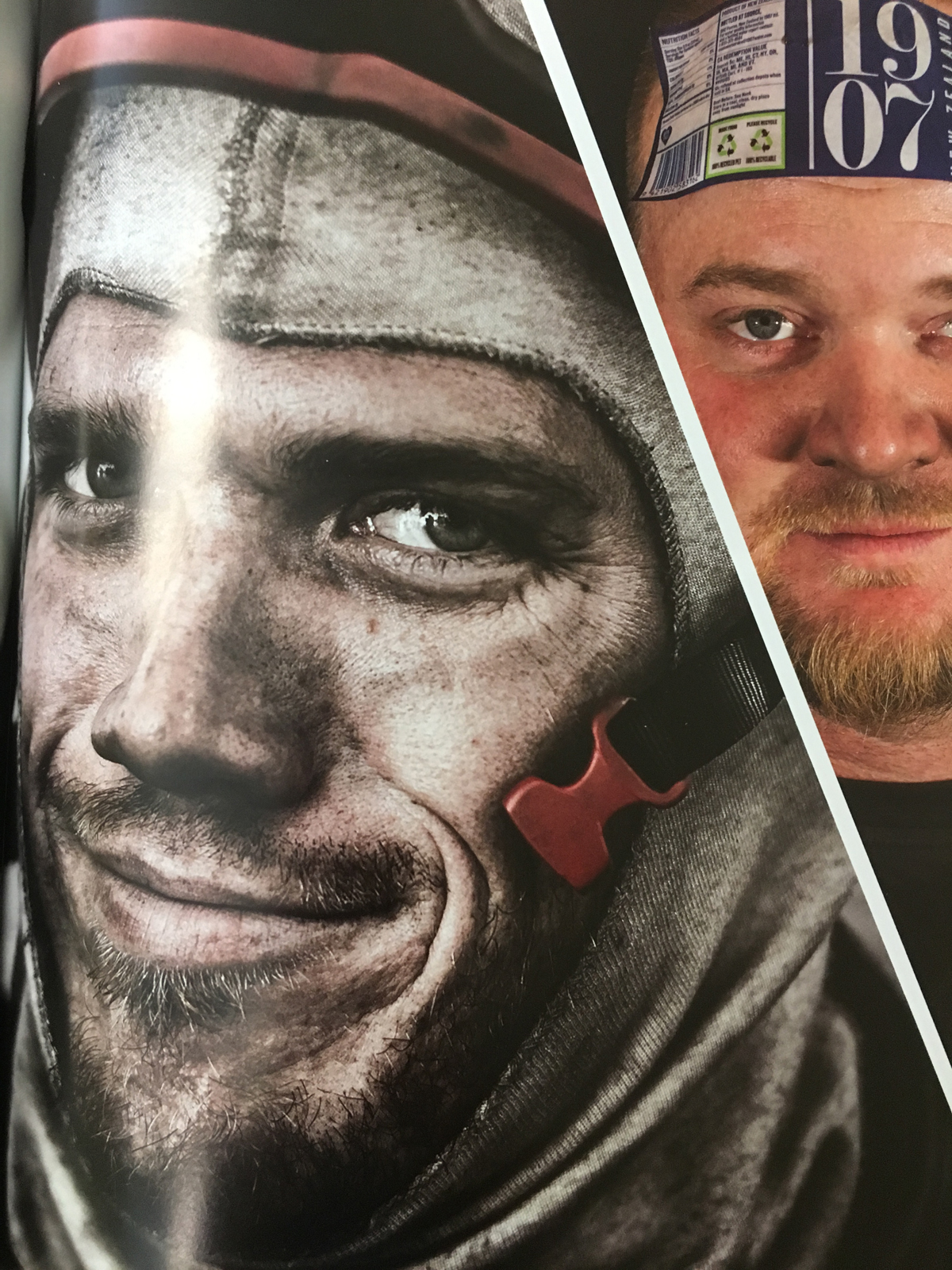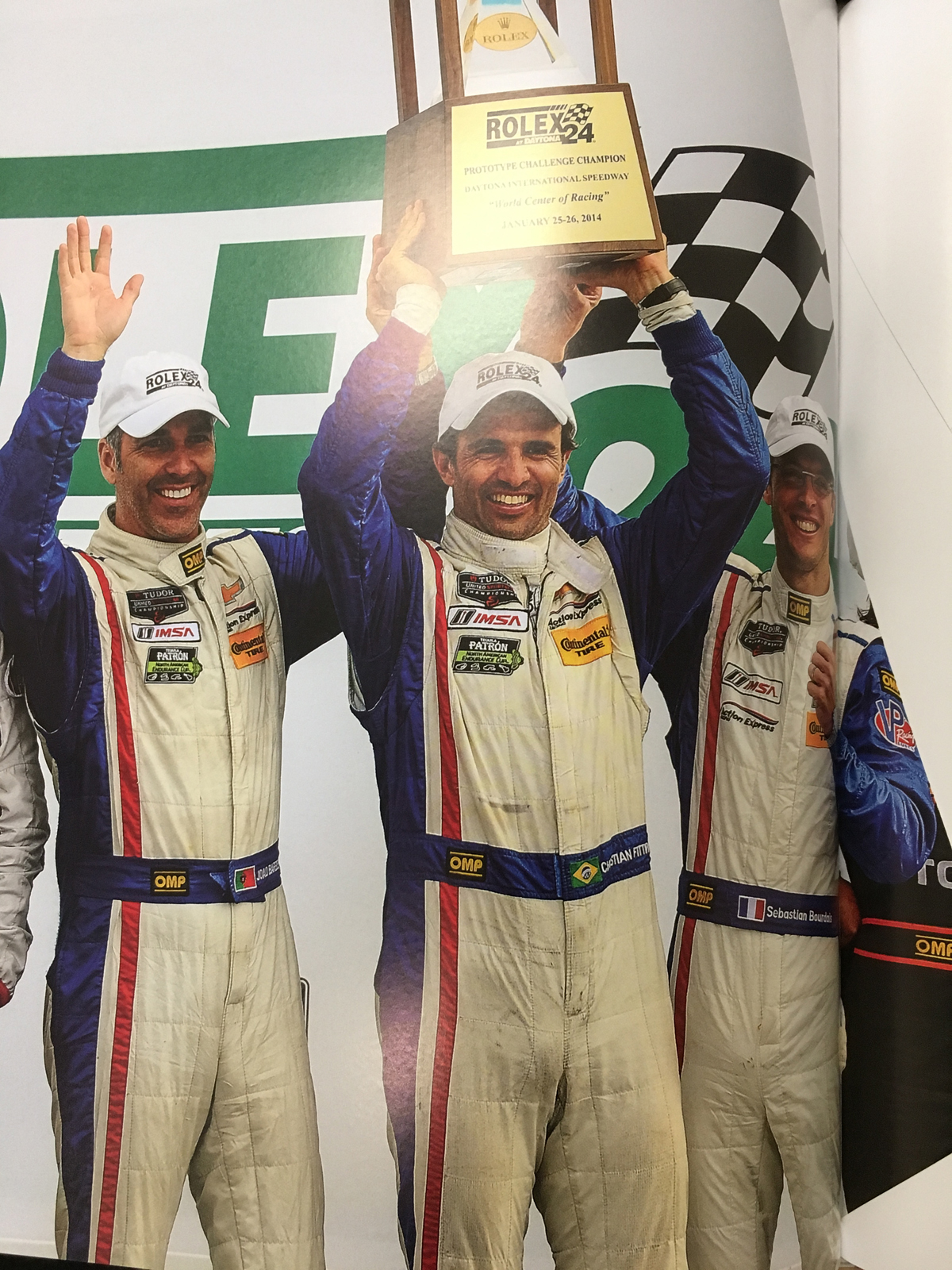 Share:
---
« Back to Listing