AP Racing Big Brake Kits
For many enthusiasts, an OEM brake system just won't cut it. OEM brake systems are typically designed to be quiet, easily mass produced, and above all cheap. Unfortunately these design objectives aren't exactly in line with the goals of most enthusiasts, who crave the latest technology and highest performance. Regardless of what you're seeking in brakes, Essex has you covered.

Our partner in providing you with the ultimate brake system for your car needs no introduction. With countless wins in Formula 1, NASCAR Sprint Cup, ALMS, DTM, and WRC, AP Racing components are the choice of champions at all levels of motorsport, and the most desirable name in brakes.
Whether you're looking for the most gorgeous brake package to fill up your 20" wheels, or you're trying to cut every hundredth of a second from your lap times, Essex has an AP Racing Brake Kit to fit your needs. Essex offers AP Racing Brake Kits in two main varieties, Road and Competition. How you plan to use your car will determine which product category best suits your unique needs. The owner profiles below will help guide you towards your best fit. However, while reviewing these profiles please keep in mind that you'll likely fall somewhere in between these two owner types. That's completely normal, and is true with most of our clients. You'll just have to decide where your priorities lie, and where you want to take your car. If you're curious about how a certain type of kit performs in the real world, you can always find tons of owner reviews and feedback on our Essex Blog.

AP Racing by Essex Road Brake Kits

If several of the bullet points below describe your relationship with your car, an AP Racing by Essex Road Brake Kit is likely your best choice.

I drive my car on the road the majority of time, and only take it to the track once in a while
I want big discs that fill up my wheels, and I want painted calipers that turn heads
I don't want my brakes to make any more noise than my stock brakes
I sometimes drive my car in wintry conditions, and my local roads are salted to melt ice
I'm not terribly concerned about saving every ounce of weight possible
I don't need 50 different race pad choices, and I don't plan on swapping pads all that often
Click here for more details on our AP Racing by Essex Road Brake Kits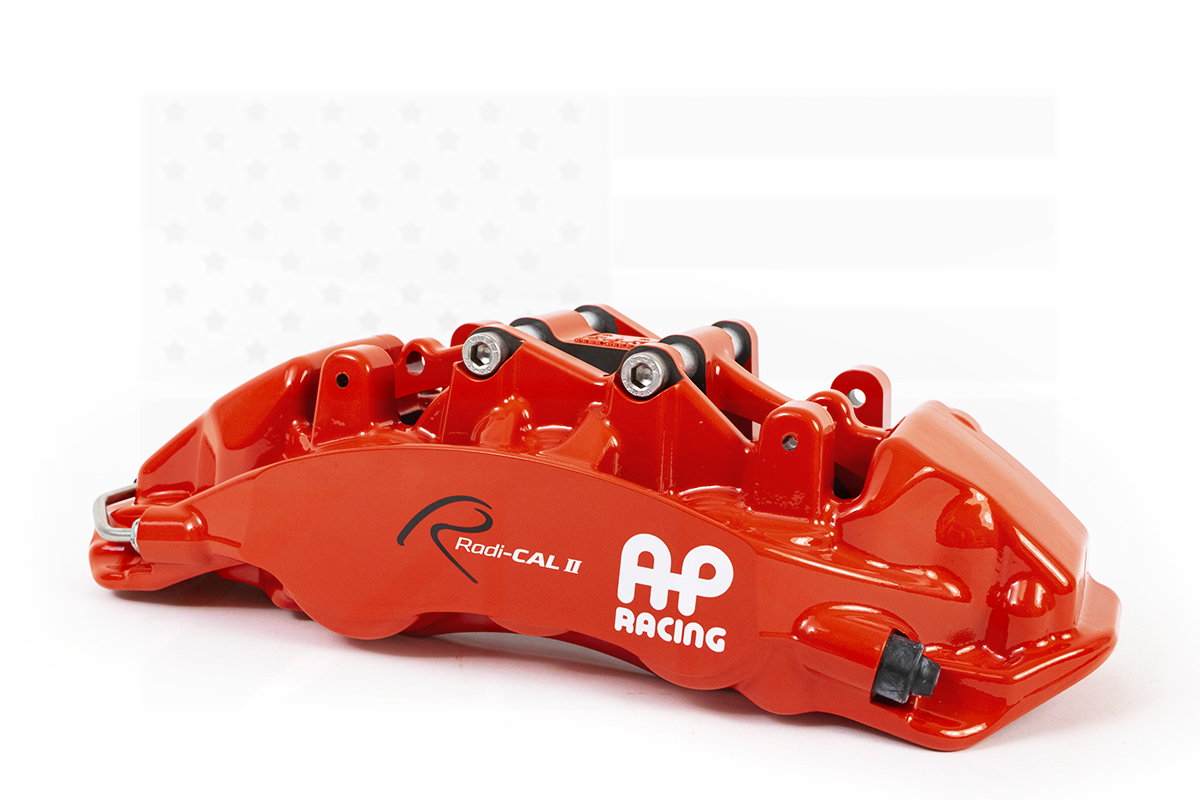 AP Racing by Essex Competition Brake Kits

If several of the bullet points below describe your relationship with your car, an AP Racing by Essex Competition Brake Kit is probably the type of kit you're after.
I spend as many weekends at the track as possible, and driving my track car on the road bores me to tears
Component durability and keeping my brake consumable costs low will be crucial to the long-term success of my marriage
I'm okay with a few squealing and scraping noises from my brakes, because race car!
I don't drive my car on salted winter roads, because that's why winter beaters exist
I want to save every ounce of unsprung weight, and I've even dieted to bring my race weight down
I'll be wrenching on my car fairly often, and I want tons of brake pad options
Click here for more details on our AP Racing by Essex Competition Brake Kits