***DISCONTINUED*** Spiegler Stainless Brake Lines - Porsche Front and Rear Complete 6 Line Kit
Part #: 13.02.06902
Brand: Spiegler
Spiegler 100% stainless brake lines for various Porsche models. Front and Rear 6 line kit removes front caliper hard line and increases line length for easier pad changes. Allows for caliper removal without opening hydraulic connection or removing the bracket attached to the spindle.
***DISCONTINUED*** - These kits have been broken up into separeate front axle and rear axle sets for all applicable Porsche applications:
Front 4 Line Kit (w/hardline replacements)
Show All vehicles this product fits
Application: Road & Track


Many of our Porsche customers haven't been thrilled with the quality of currently available options, and have repeatedly asked us to produce a premium quality brake line set that replaces the factory hard lines. We went back to the drawing board, and this product is the result.
Why Six Lines?
As you all know by now, swapping pads or changing discs on these cars can be a real headache, because the front brake calipers are attached via hard, inflexible brake lines. The OEM lines are rigid, shouldn't be bent repeatedly, and don't allow the front caliper to be set aside easily. Our kit replaces the factory soft lines with braided stainless hoses, while also eliminating the hard piping to the front calipers. The rear caliper can be removed with the hardline in place since it is attached to the caliper.
What if I'm Running Studs Instead of Factory Caliper Bolts?
Our lines were intentionally designed with aftermarket caliper studs in mind. We added enough length front and rear to allow the caliper to be lifted off of the studs without having to break the hydraulic connection, or even unbolt the brake line from the brake line bracket. No more fuss and mess every time you want to swap your pads!

Why Spiegler, and not Brand X?
While we're not the first to create a six line kit, we have created the best one. The quality of the Spiegler components is a cut above the competition in all regards, and you can see the superior precision of the components in the pics below. Spiegler uses 100% stainless steel fittings machined from billet, and all fittings are attached with Spiegler's exclusive stress-free torsion system. That means the lines can be twisted or turned 360 degrees after they've been attached without placing any stress on the line or fitting. The components for Spiegler lines are imported from Switzerland, and the lines are assembled and tested in Dayton Ohio. The result is a brake line of unparalleled strength, durability, and reliability. For less than the price of a set of brake pads you can have the added convenience, feel, and confidence that Essex and Spiegler bring to the table.
| | |
| --- | --- |
| Feature | Benefit |
| All components manufactured in USA and Europe | Stringent and consistent quality control |
| Stress-free Torsion Fitting System | Allows 360 degree rotation of banjo fitting for correct alignment and strain reduction |
| Abrasion resistant coating/sheath | Eliminates snagging and chafing |
| Aircraft quality stainless steel fittings and bolts | Superior strength, longevity, and safety |
| Heavy gauge, tightly woven stainless steel braid | Eliminates line swell, more consistent feel |
| Du Pont PTFE- Teflon® lining | Reduces line expansion and provides greater durability |
| DOT compliant | Quality assurance, road legal |
| Wide range of colors | Allows for personalization |
| Standard and custom designs shipped in 48 hours | No more waiting around for lines to show up |
| Full testing battery on all parts, with lifetime warranty | Purchase and drive with confidence |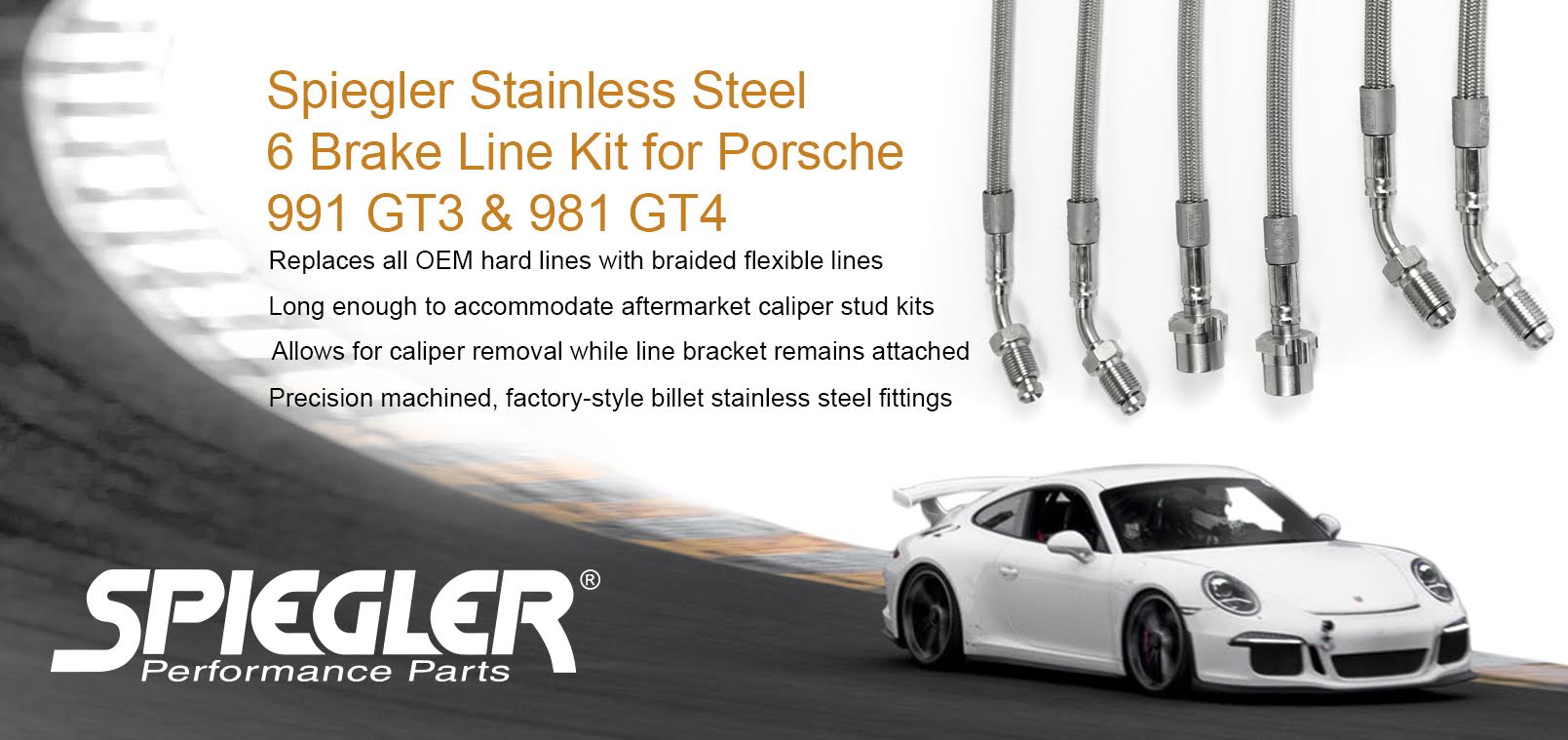 Comparative Photos: Spiegler vs. Competing Products

In the pics below, the Spiegler lines are gray and the competitor's lines are black. Note the precision and hard edges on Spiegler's fittings and threads, as well as the torsion fittings that allow the line to be rotated 360 degrees without stress.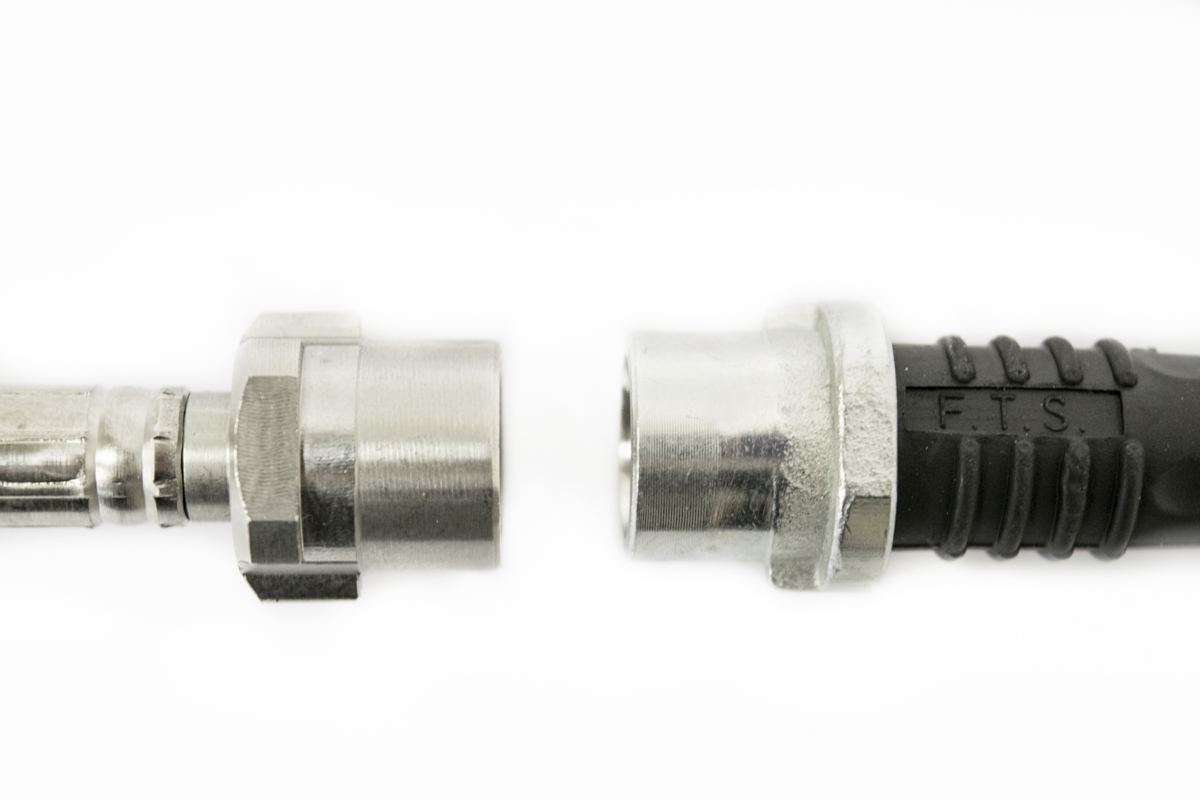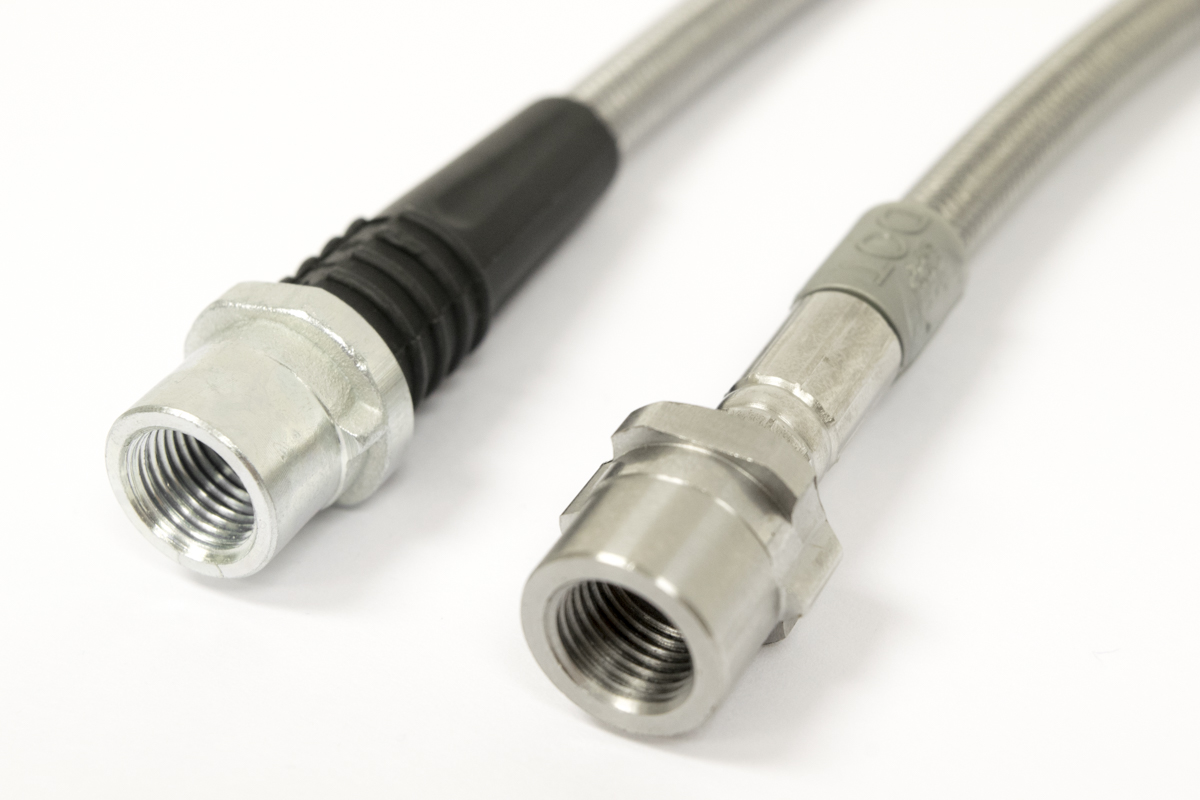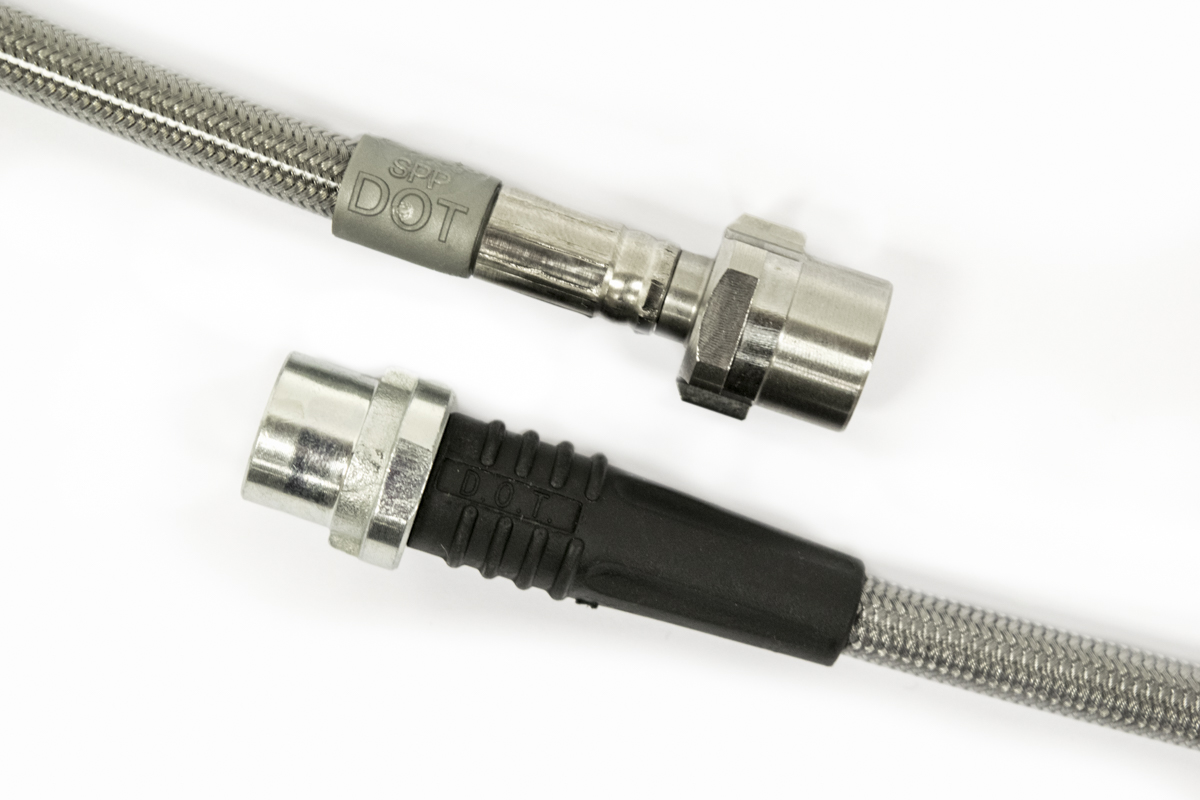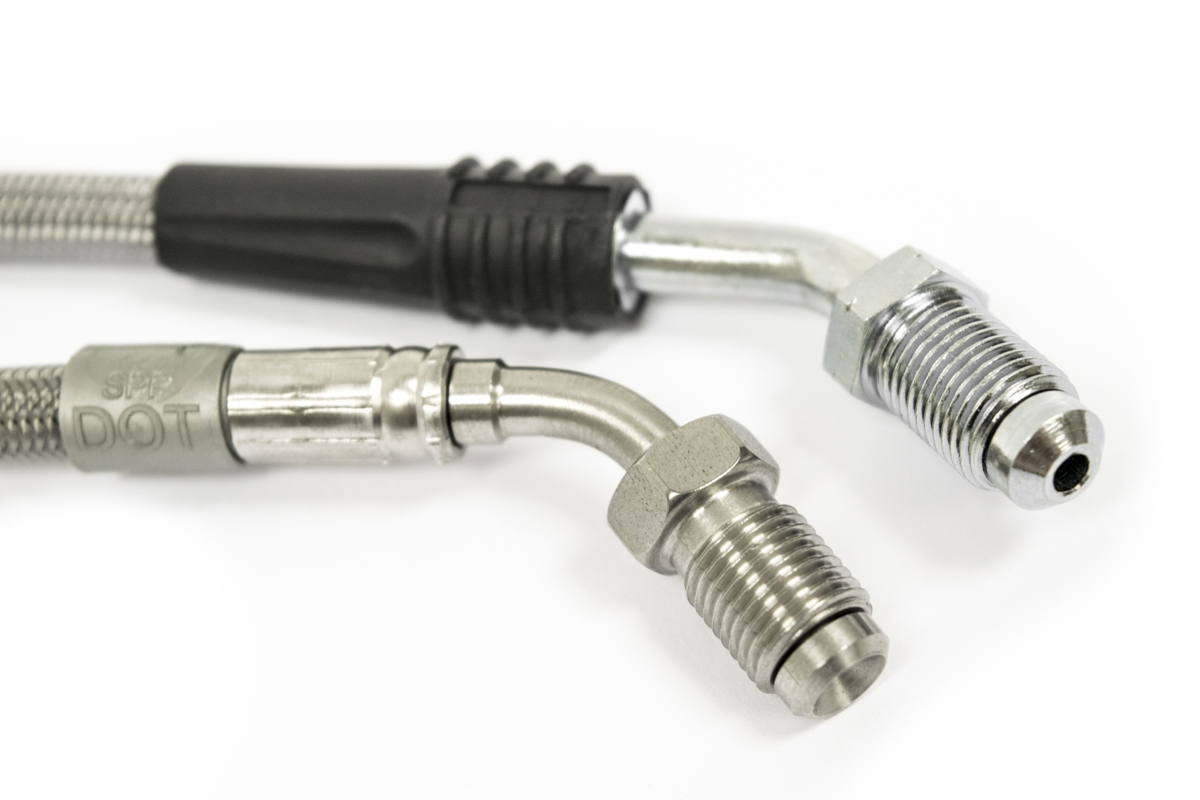 Installation

Something to keep in mind during install is that unlike just about all other brake lines, Spiegler's unique fittings are adjustable. That means no twisting or tension in the line, and you can maneuver them as needed when installing them. We created the GIF's below to show how the fittings work. The easiest way to twist them is to use the little blue plastic blocks (included with your line kit) and a pair of pliers. Then you can spin the lines to point the fitting where you need the line to go, untwist the line, etc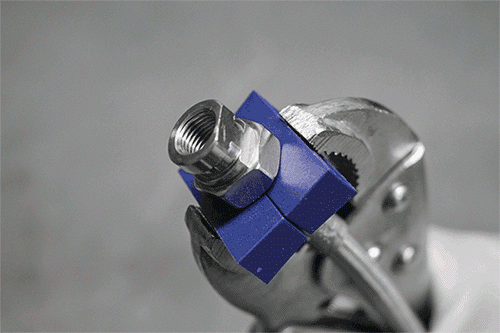 Below are some install pics that show which lines our kit replaces.
Front

Front OEM soft line: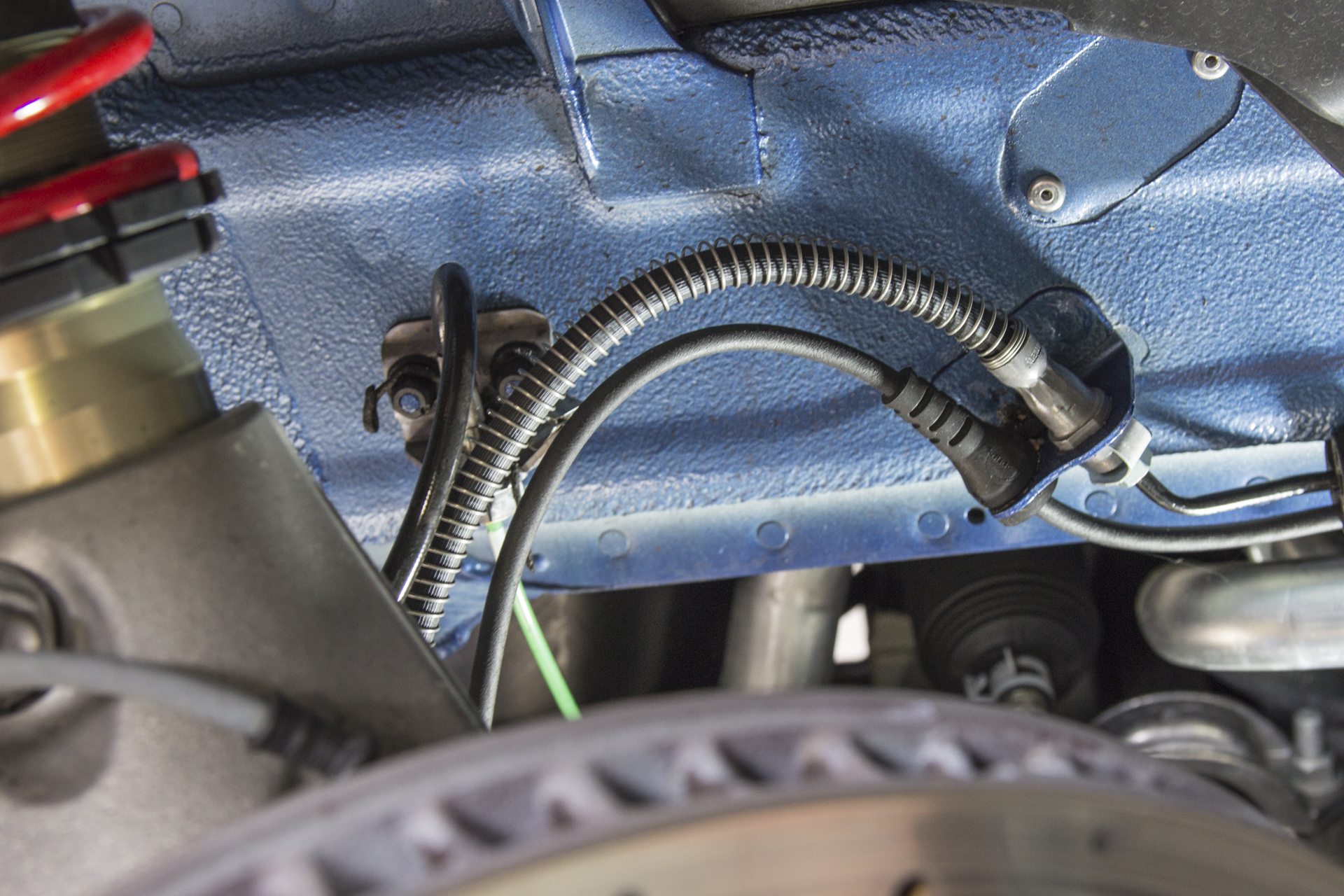 Spiegler replacement for OEM soft line: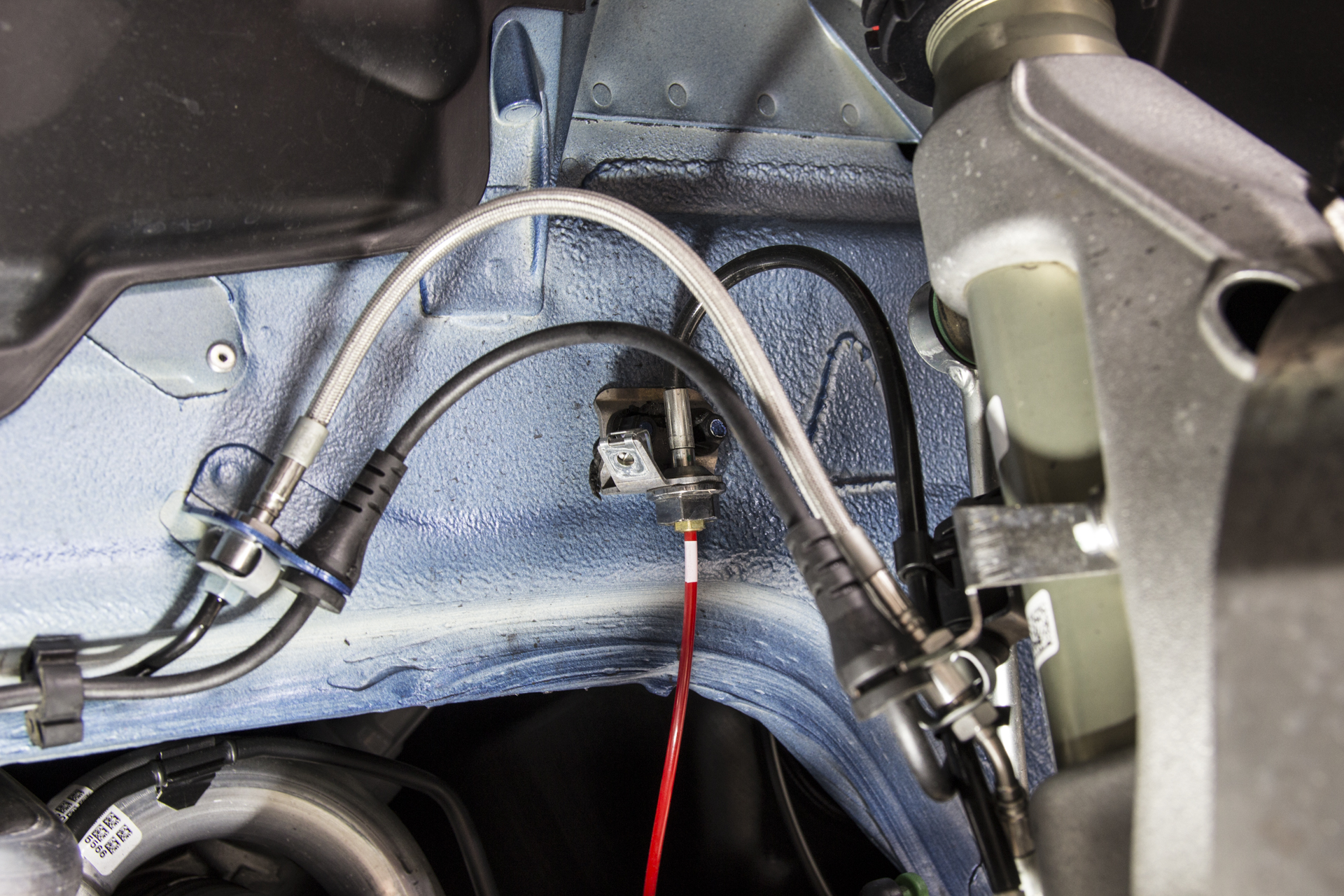 OEM hard line to caliper: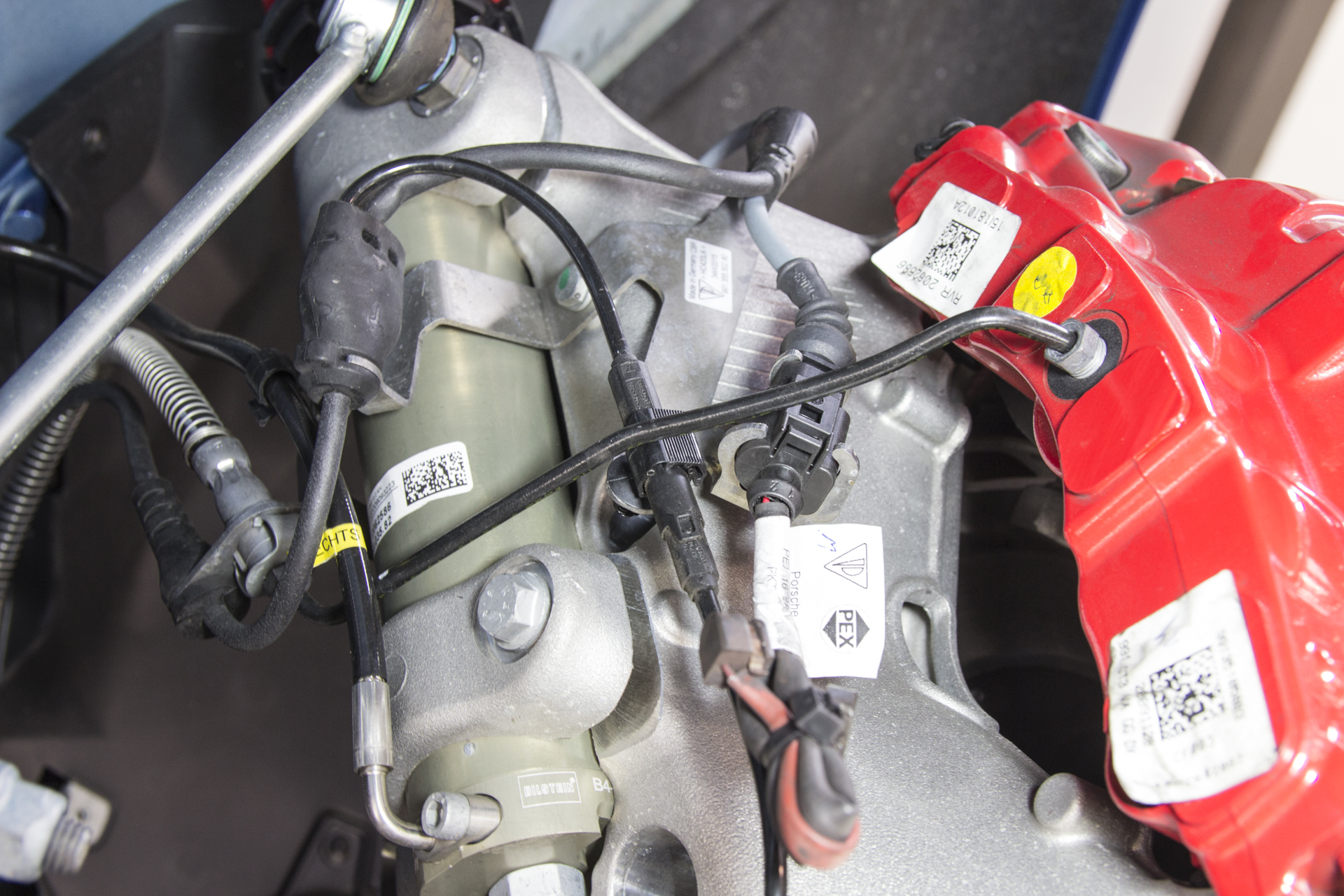 Spiegler replacement for hard line: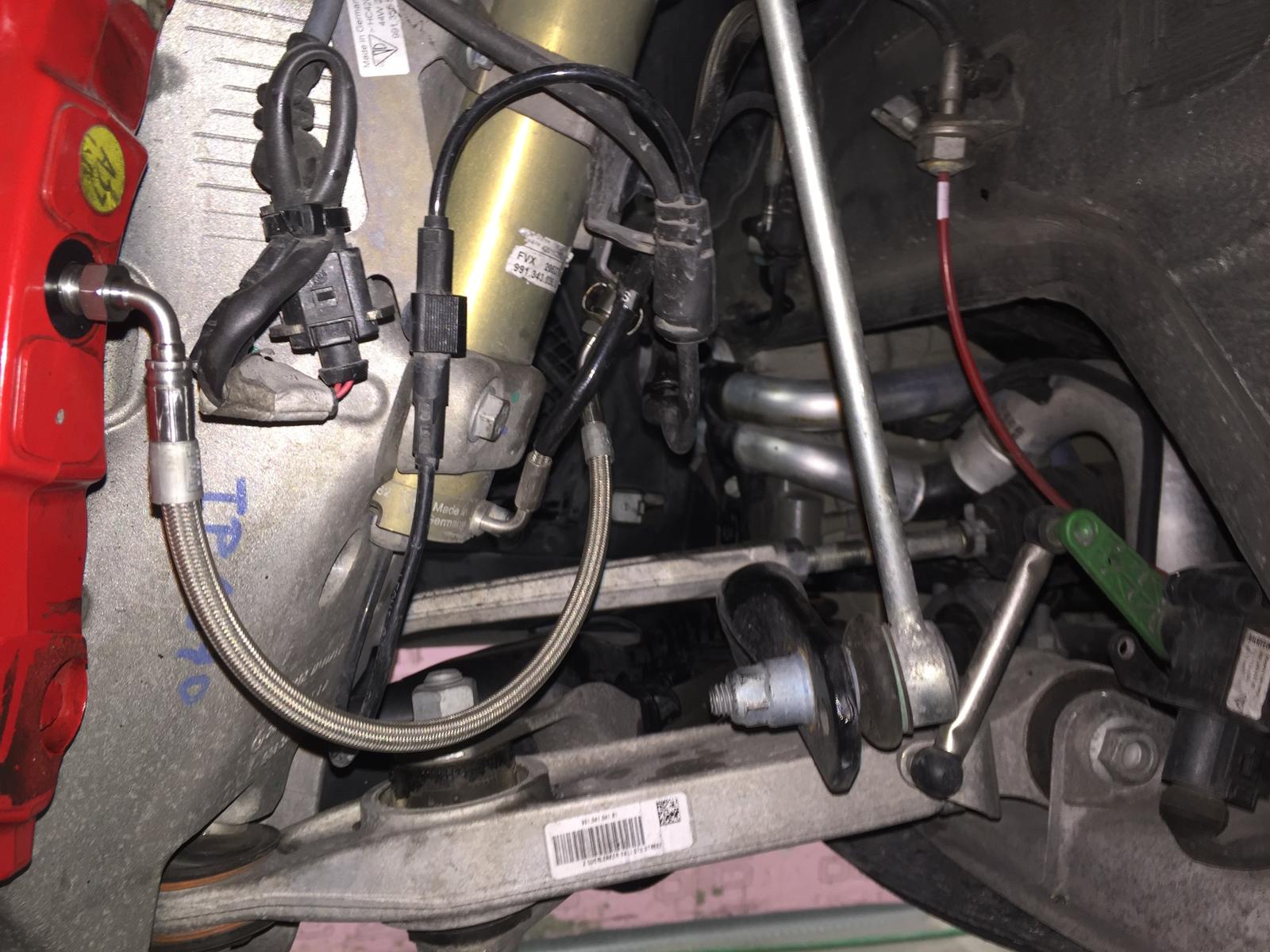 Rear
The Spiegler rear line is an exact replacement to the OE line and is routed/mounted in the same fashion. The rear caliper can be removed with the line connected.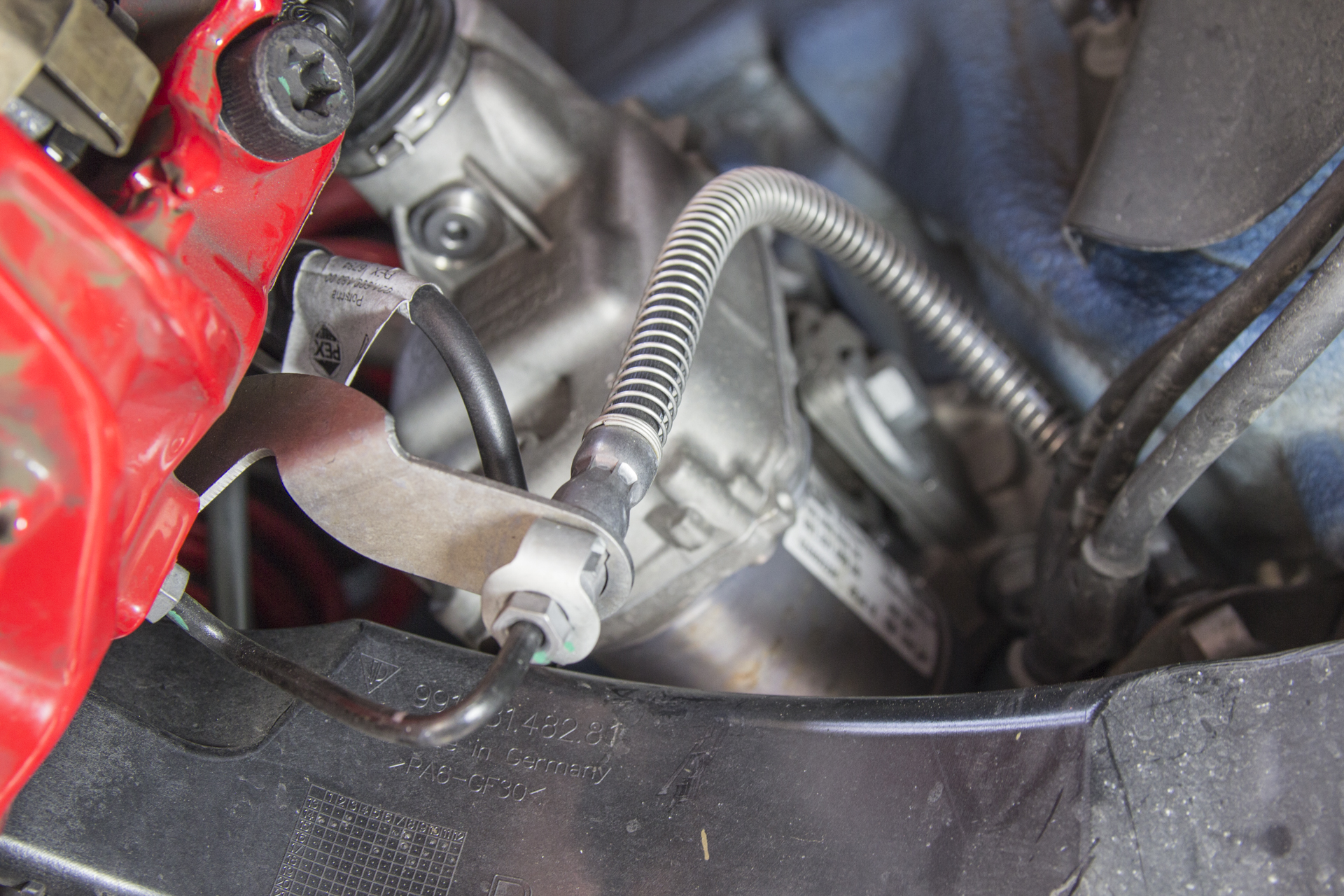 Just How Strong are Spiegler Lines?
Enough said.