AP Radi-CAL Brakes for the C8 Z06...available now!
03.29.2023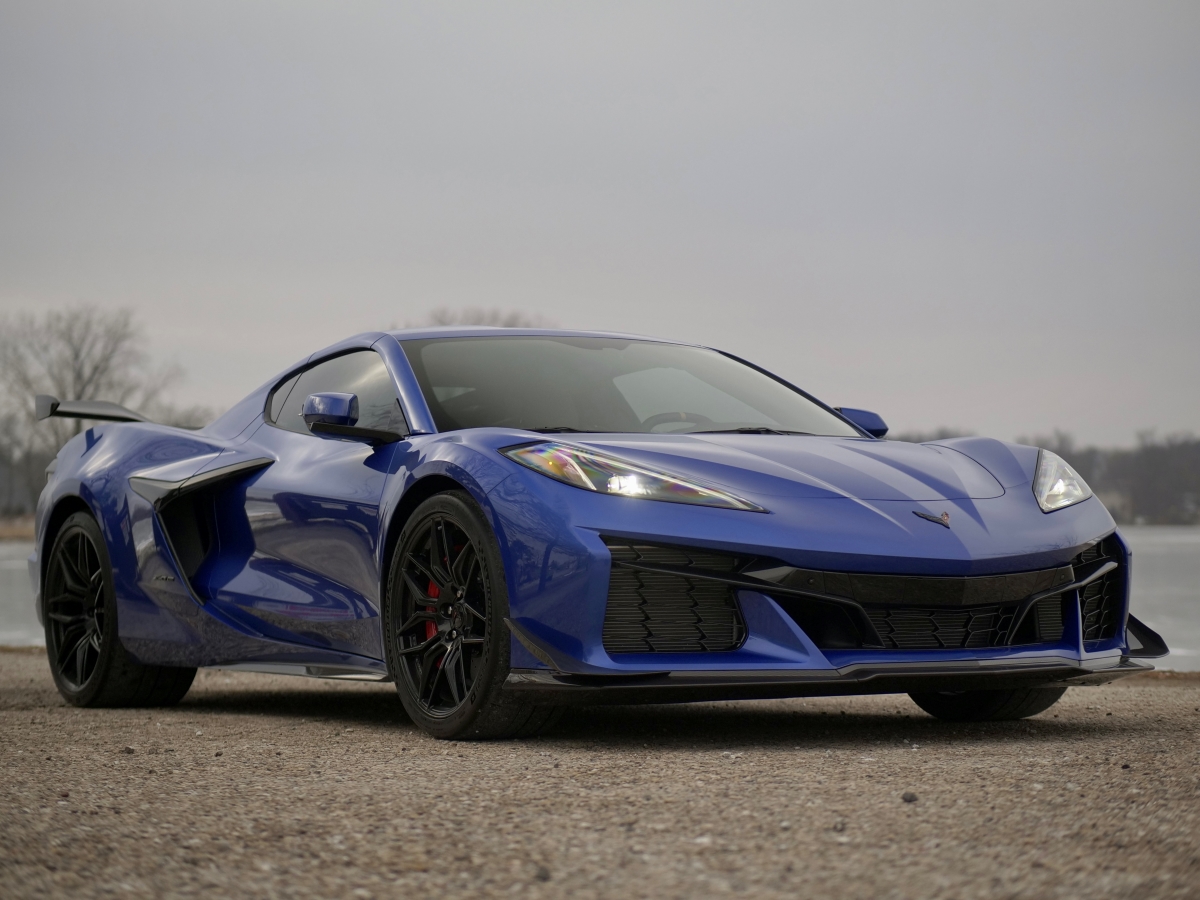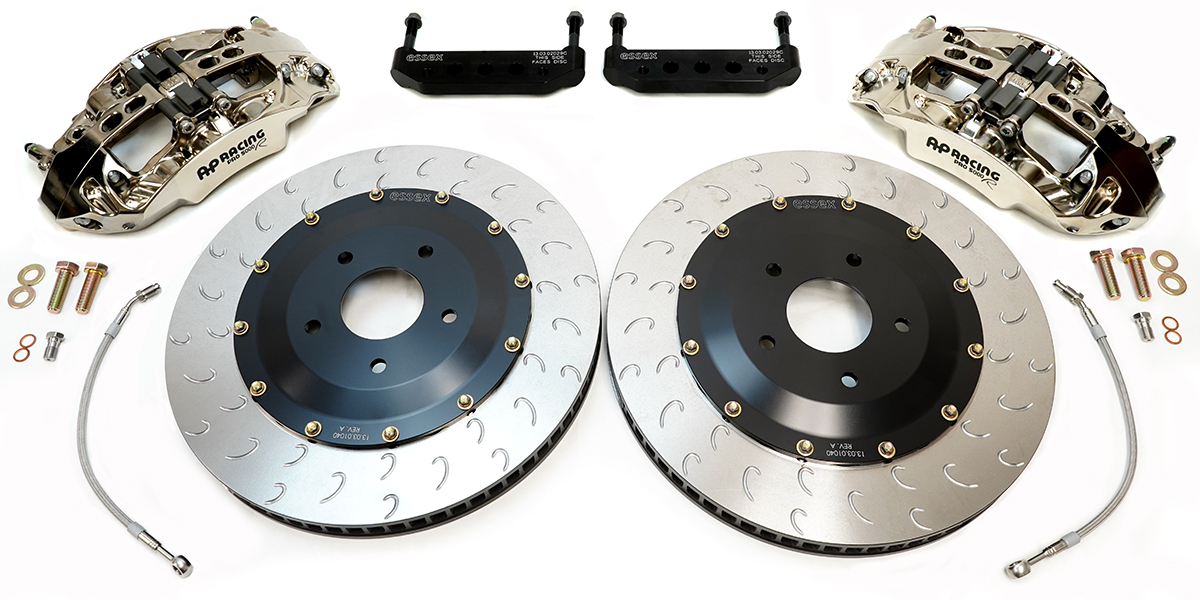 For several decades, AP Racing and Essex have been equipping the fastest Corvettes on the planet with the most technologically advanced brake systems. The Corvette Racing/Pratt & Miller C5.R, C6.R, and C7.R captured eight Le Mans victories, 13 manufacturer titles, and 12 driver titles on AP Racing Brakes. The Action Express Corvette Daytona Prototypes also won three consecutive IMSA championships on AP Radi-CAL Brakes. Additionally, AP Racing by Essex Brakes have helped thousands of privateer pro racing teams, club racers, time-trialers, and autocrossers pedal their Corvettes to championships in SCCA, NASA, USTCC, American Iron, etc.

As we venture into the next chapter of our Corvette support story, Essex is pleased to announce an array of new AP Racing by Essex Radi-CAL Competition Brake Kits for GM's latest masterpiece, the C8 Z06. Our systems are as close as one can get to the AP Racing Radi-CAL brake package found on the recently revealed 2024 Corvette Z06 GT3.R factory racecar, which stickers for $735,000. As with the Z06 GT3.R, we even have a Radi-CAL Competition Brake Kit for the C8 Z06 road car that will fit inside 18" track wheels!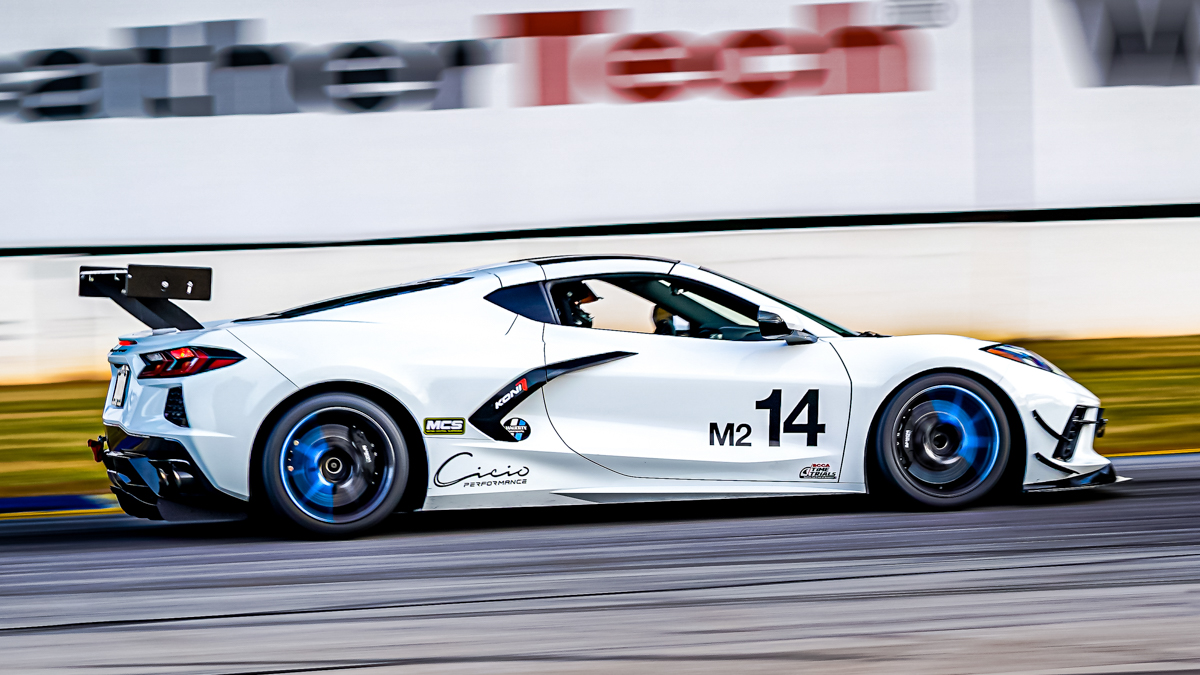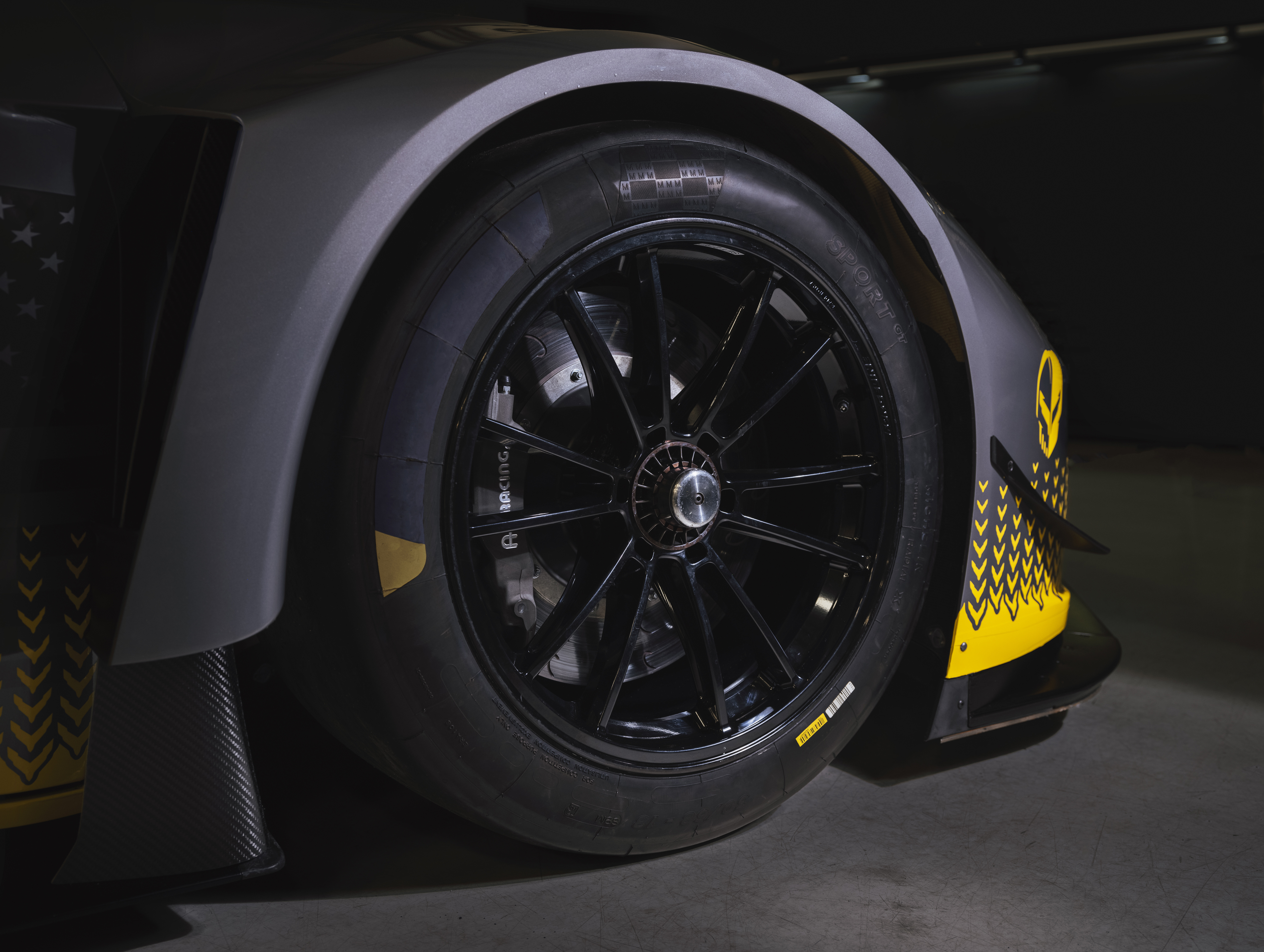 Two Front Options
We have two different front disc options for the C8 Z06, as well as two different six piston caliper options. Our 372x34mm front systems cram as much disc as possible under an 18" wheel, while our larger kit features 390x36mm discs that require 19"+ wheels. Both front systems offer a choice of CP9660 or CP9668 six-piston front AP Racing Radi-CAL calipers, which differ primarily in the thickness of the pads they accept (18mm vs. 25mm).For a detailed look at the difference between our front caliper options, please see our blog article, "Which AP Racing Racing Radi-CAL is right for me?" Our Radi-CAL Competition systems also offer the choice between a hard anodized finish or our new Electroless Nickel Plated (ENP) finish.
Our front systems for 18" wheels feature fully-floating, 2-piece 372x34mm, 72 vane, AP Racing J Hook front discs. If you're wondering if these discs are too small for your car, they're not! Mid-engine cars like the C8 spread the brake workload between the front and rear axles far more evenly than front-engine vehicles, which tend to primarily punish the front brakes. Previous generations of track-oriented Vettes like the ZR1, Z06, and Grand Sport have always devoured their front brakes at an alarming rate, but never really taxed the rears to the same extent (unless the electronic nannies were left on).Our clients running the C5, C6, and C7 have historically consumed 3-4 sets of front pads or discs for every rear set they've used. Many of these front-engine Vette owners have been successfully campaigning our front 372mm Radi-CAL Brake Kits while pushing as much as 1,000 HP on heavy braking tracks like Watkins Glen, Sebring, and Road America. Due to its mid-engine layout, the C8 is considerably different in terms of its brake requirements. The front brakes don't receive nearly as much punishment, and the rear brakes can be leveraged more effectively. For the vast majority of C8 Z06 owners, our front 372mm systems are going to get the job done while weighing less than both the OEM iron brake package and the OEM Carbon Ceramic system, and allowing the use of lightweight 18" wheels wrapped in a huge variety of race rubber options.
If you're planning something a little excessive with your C8Z, like tracking with a twin turbo setup, then we would suggest our larger front system that just recently entered production. It features 390x36mm, 72 vane discs, which contain an additional couple pounds (each) of thermal mass vs. our 372x34mm units. Our larger front kit will be the hot ticket if you'll only be running 19"+ wheels, plan to go forced induction, or don't mind trading a couple pounds per side for some additional durability. Since they are the 'heavy duty' option, our 390mm systems will only be available with the wider CP9668 calipers, which clamp brake pads that are a full one inch (25mm) thick!
A Matching Rear
Our front 372mm and 390mm systems can both be run with the OEM rear brakes with no ill effects. They will maintain proper front-to-rear bias with the OEM rears, complete ABS and parking brake functionality, etc. However, if you would like a matching rear AP Racing by Essex Radi-CAL setup, we have a solution that features six-piston calipers and 355x32mm discs. Yes, you read that correctly…six piston rears! As with our 372mm front kits, our rear kit is designed to fit inside 18 inch wheels. The 355x32mm disc we're using was originally designed as a front disc, and we first introduced it in our front C6 Z06 brake kits back in 2013.Since then, we've had plenty of big-power Vettes race this disc successfully on the front of their car (and remember that those cars are harder on their front brakes than the C8).We're now implementing it on the rear of the C8, where we expect it to be very durable. We're also pairing it with a six-piston caliper, rather than the typical four piston one might expect. The big benefit of using a six piston on the rear of the C8 is that it allows us to leverage a considerably larger pad, which spreads heat over a larger surface area, keeping brake temperatures down. At first glance the six piston CP9661 rear Radi-CALs appear identical to the CP9660 calipers we use in our front systems, but they're not. The CP9661 rears contain considerably smaller pistons to maintain optimum brake bias on the C8.
Despite having two extra pistons and appearing physically larger than the OEM four piston rears, the six-piston CP9661 Radi-CALs actually weigh nearly the same! Another added bonus of running our CP9661 six-piston calipers in the rear is that they use the identical pad shape as our front CP9660 front calipers (which is just a thinner version of the pads used in the CP9668).That means in a pinch you could swap your brake pads rear to front or vice-versa, and you won't have to keep as many spare pad sets on-hand in your track box.
If you want to retain parking brake functionality on your Z06 with our 355mm rear system, you'll simply need to purchase the C8 Z51 left and right parking brake calipers and pads separately (GM Part # 84862010 for Driver Side and # 84862014 for Passenger Side). Included with the purchase our rear system, we provide all the brackets you'll need to mount these OEM parking brake calipers on your Z06.
As you can see, regardless of what you have planned for your C8Z, we have an AP Racing by Essex Radi-CAL Competition Brake Kit to meet your needs. Our systems arrive with an unmatched racing pedigree, the features that will allow you to relentlessly pound them on a racetrack, and the front and rear options to tailor them specifically to your needs.
When Can I Get Them?
Contact us today to secure the front 372mm system of your choice, as well as your matching rear system. Our front 390mm system will be available in late spring/early summer. Again, you can find our entire menu of C8 Z06 products here.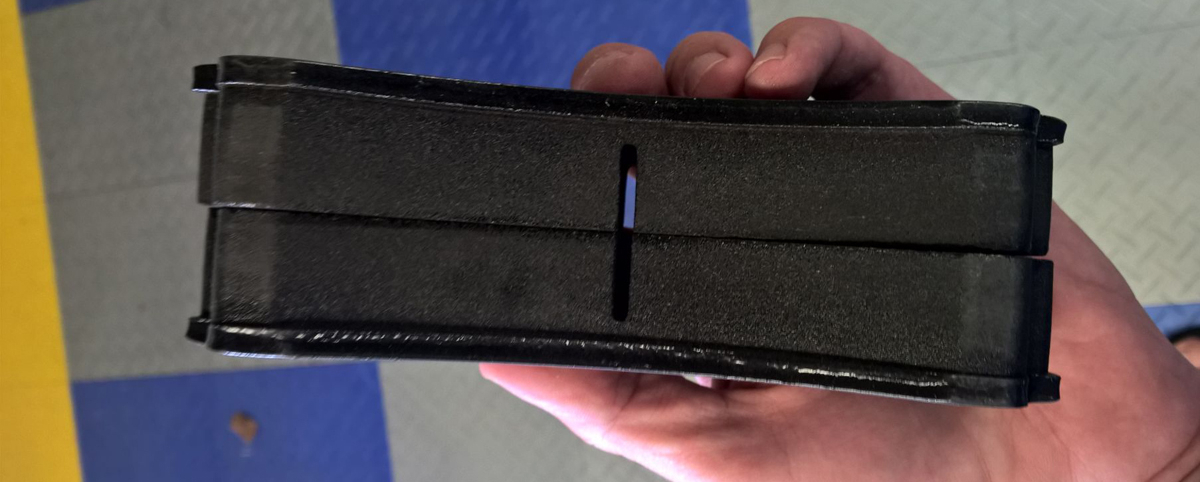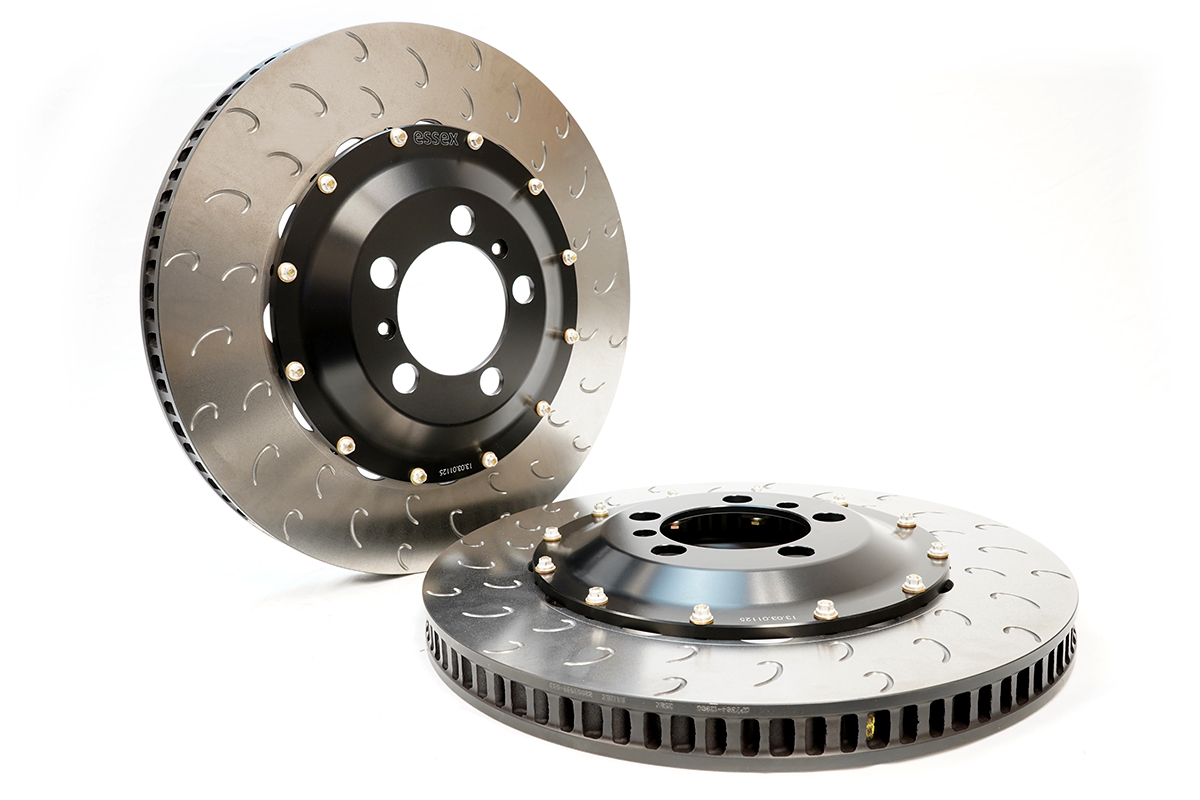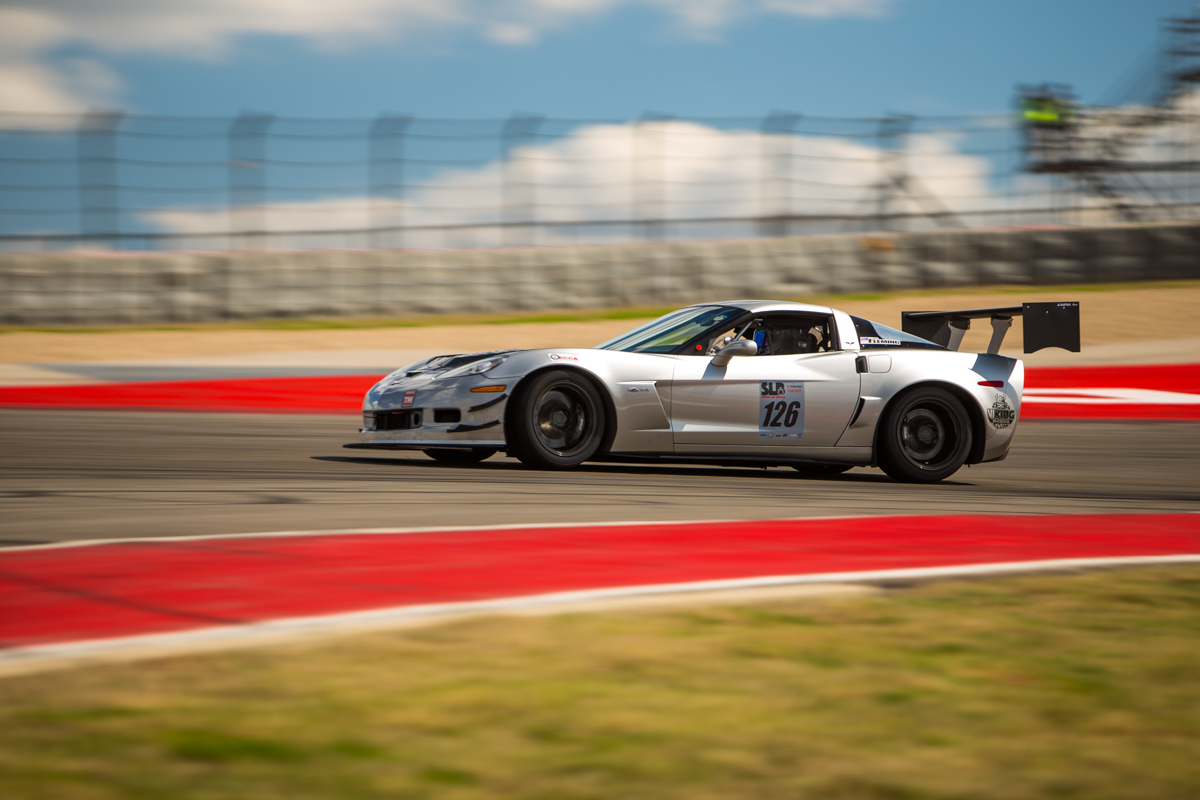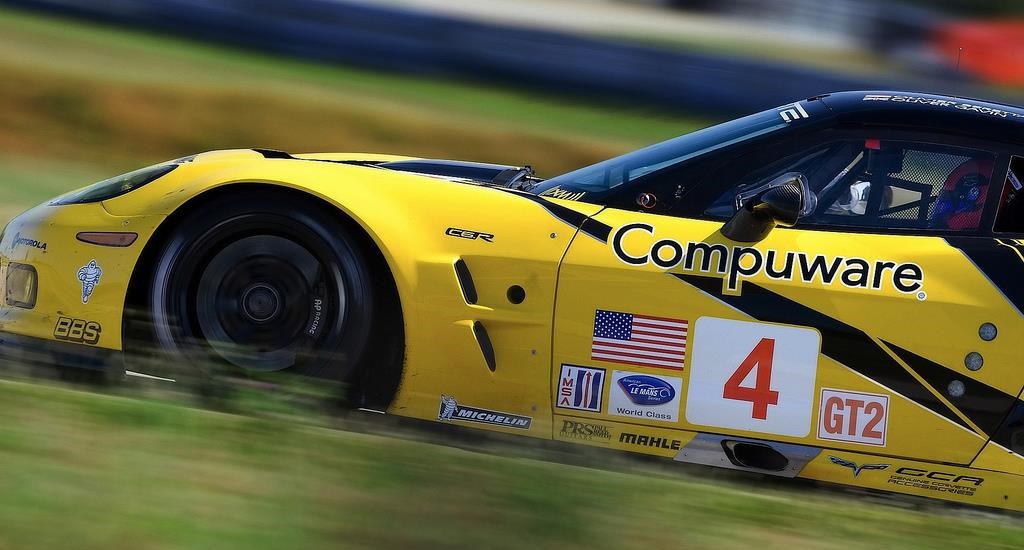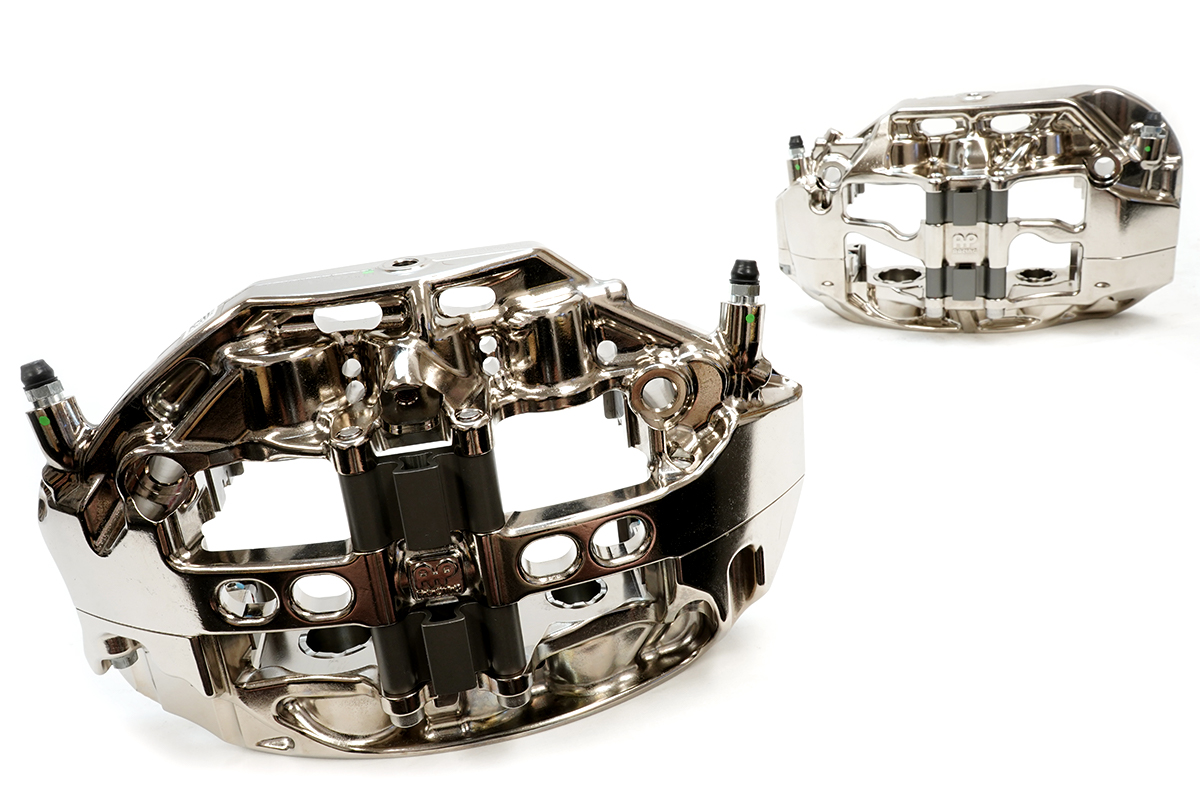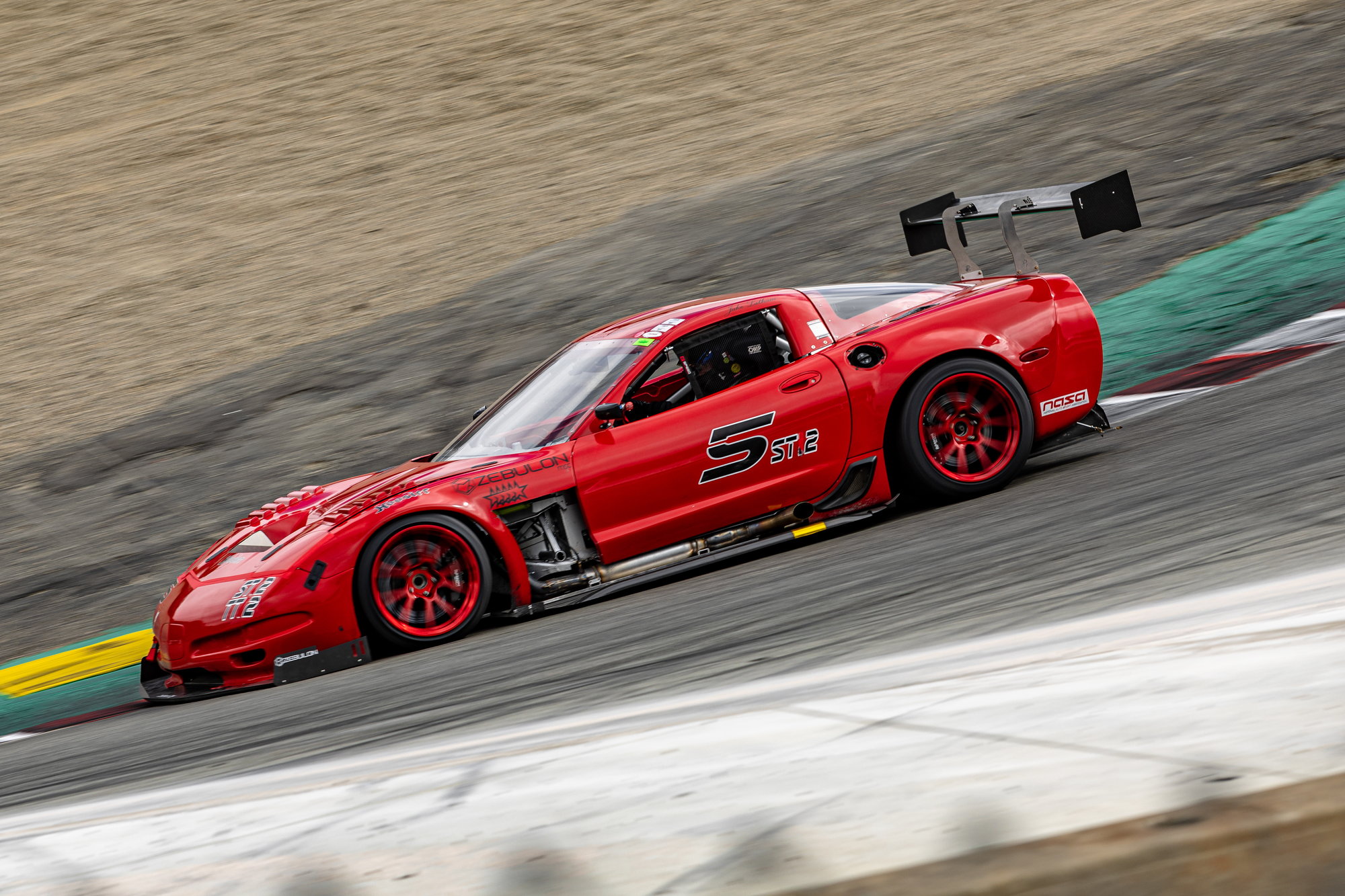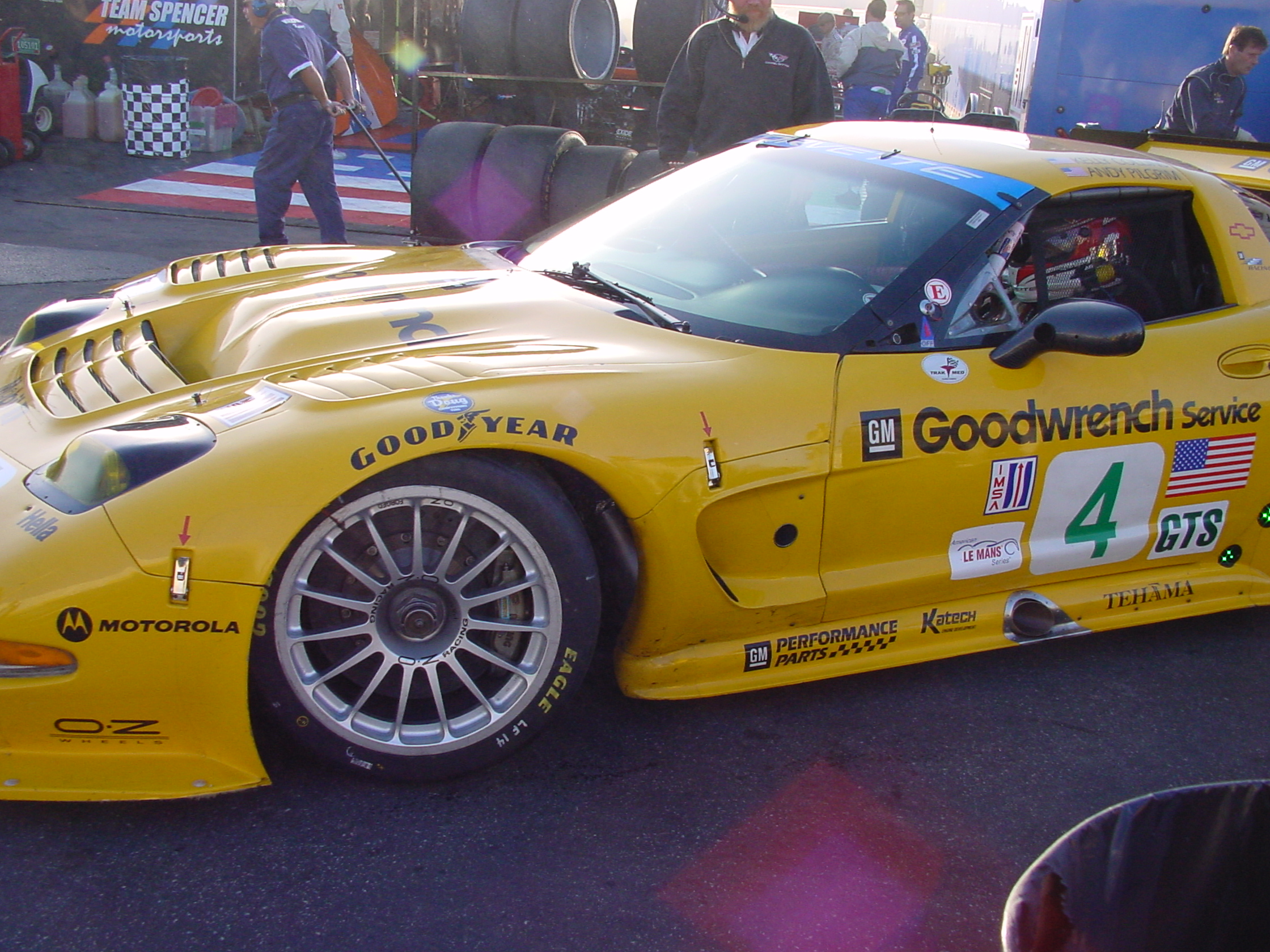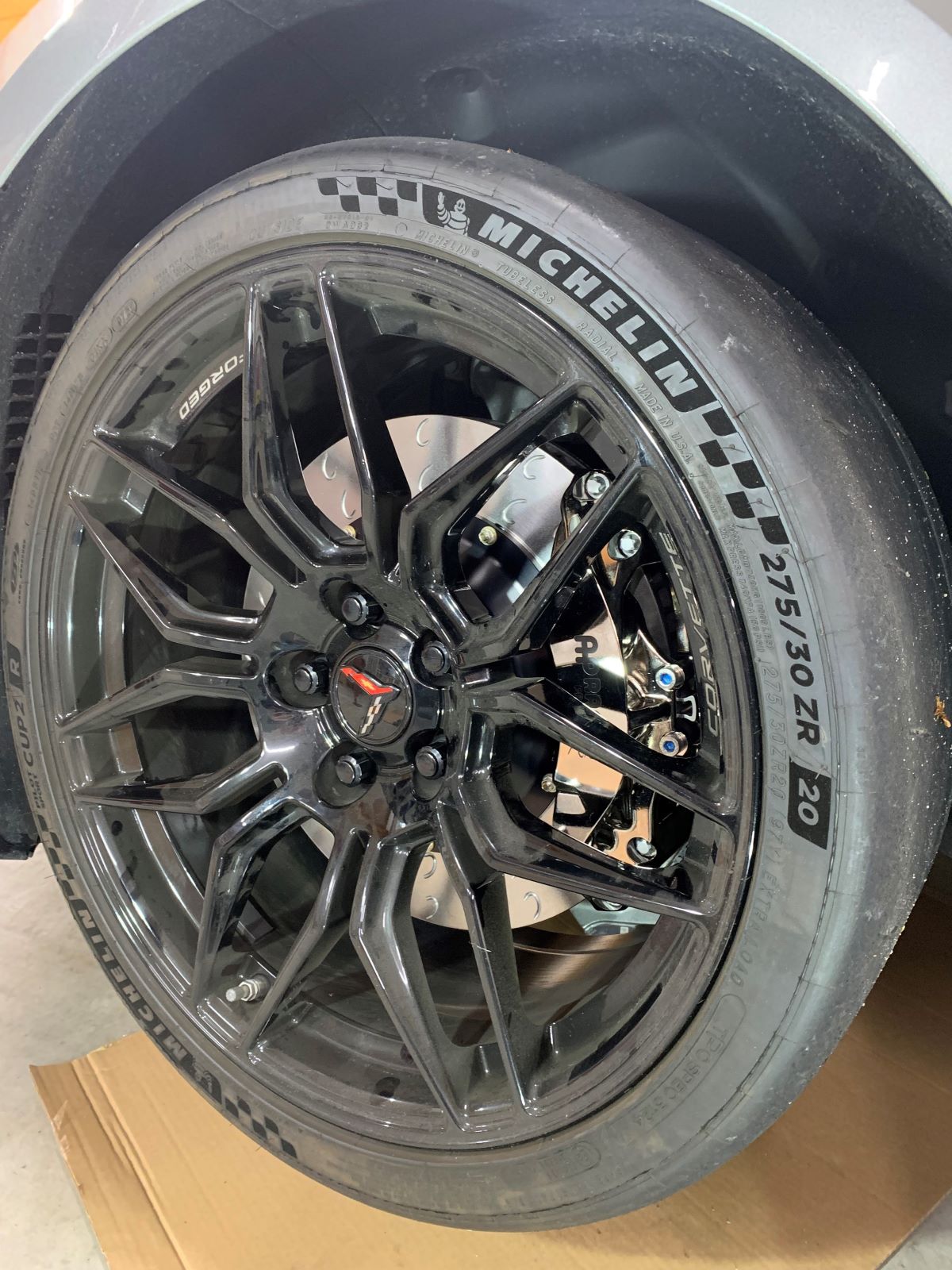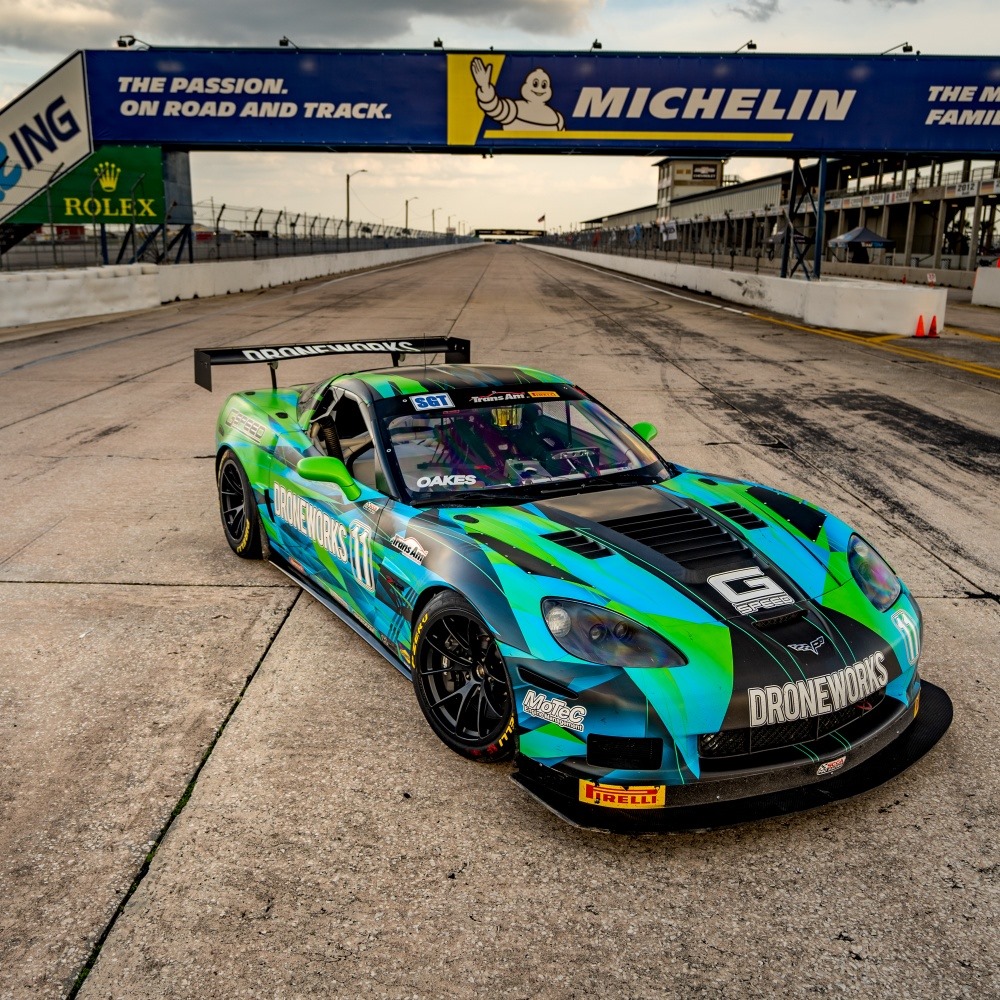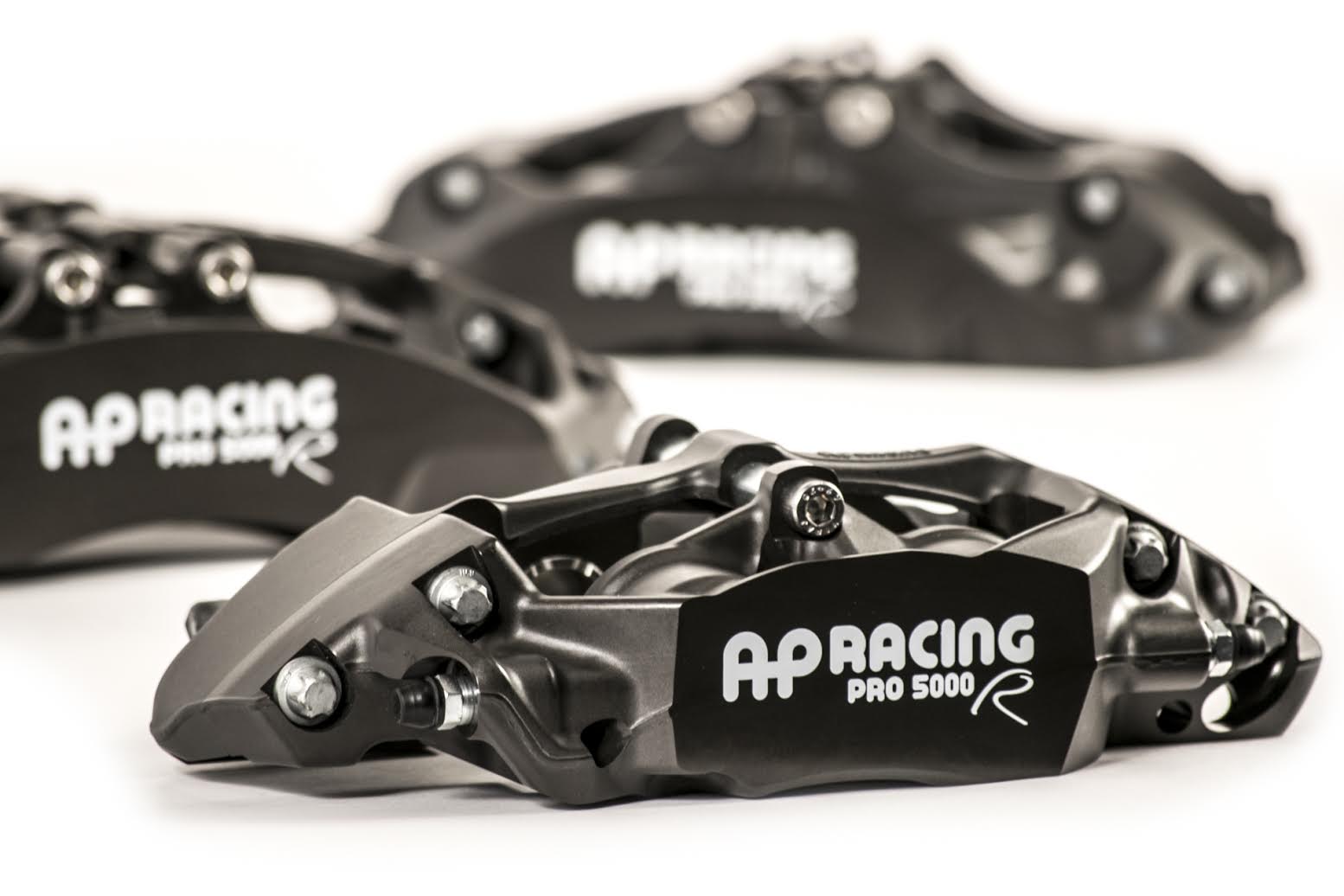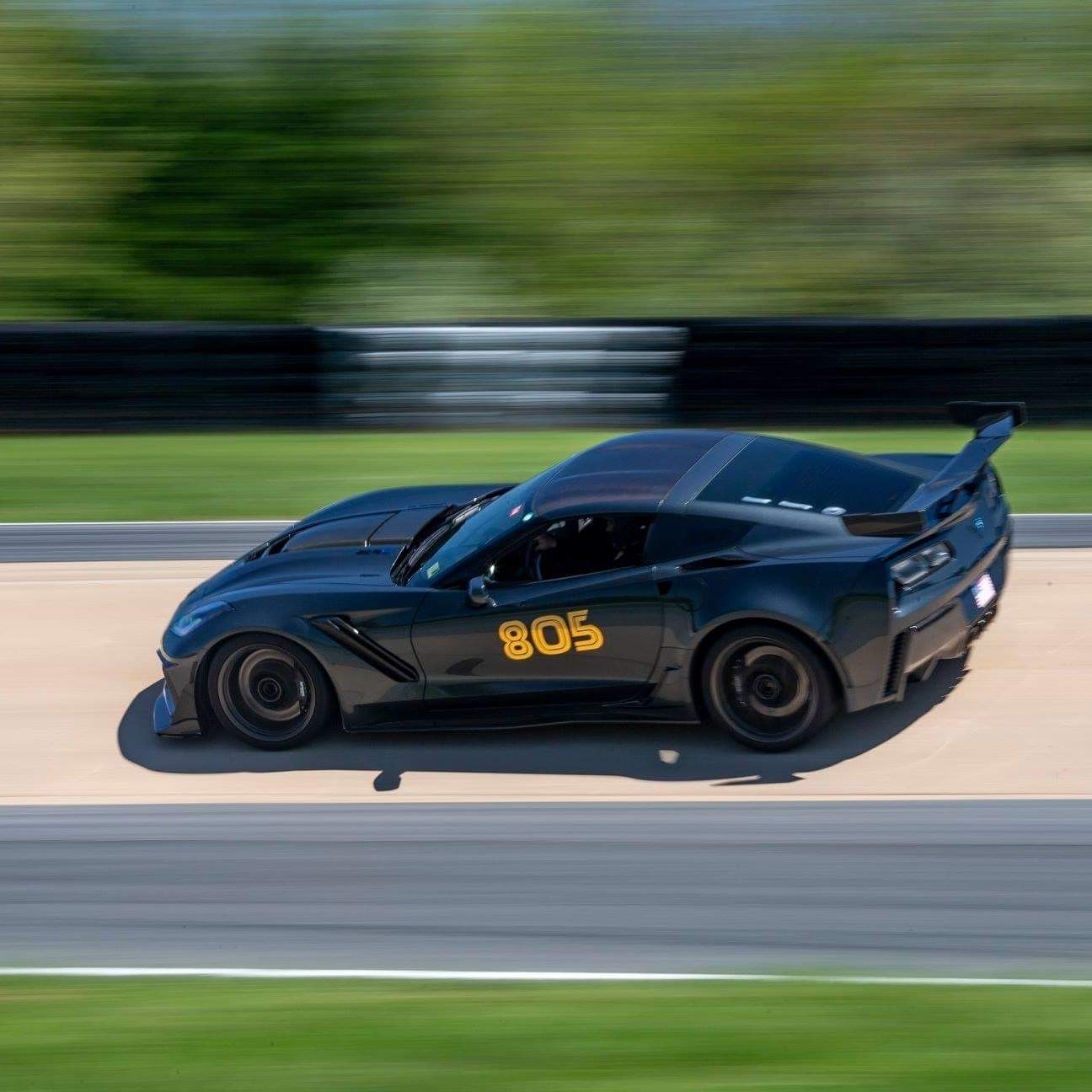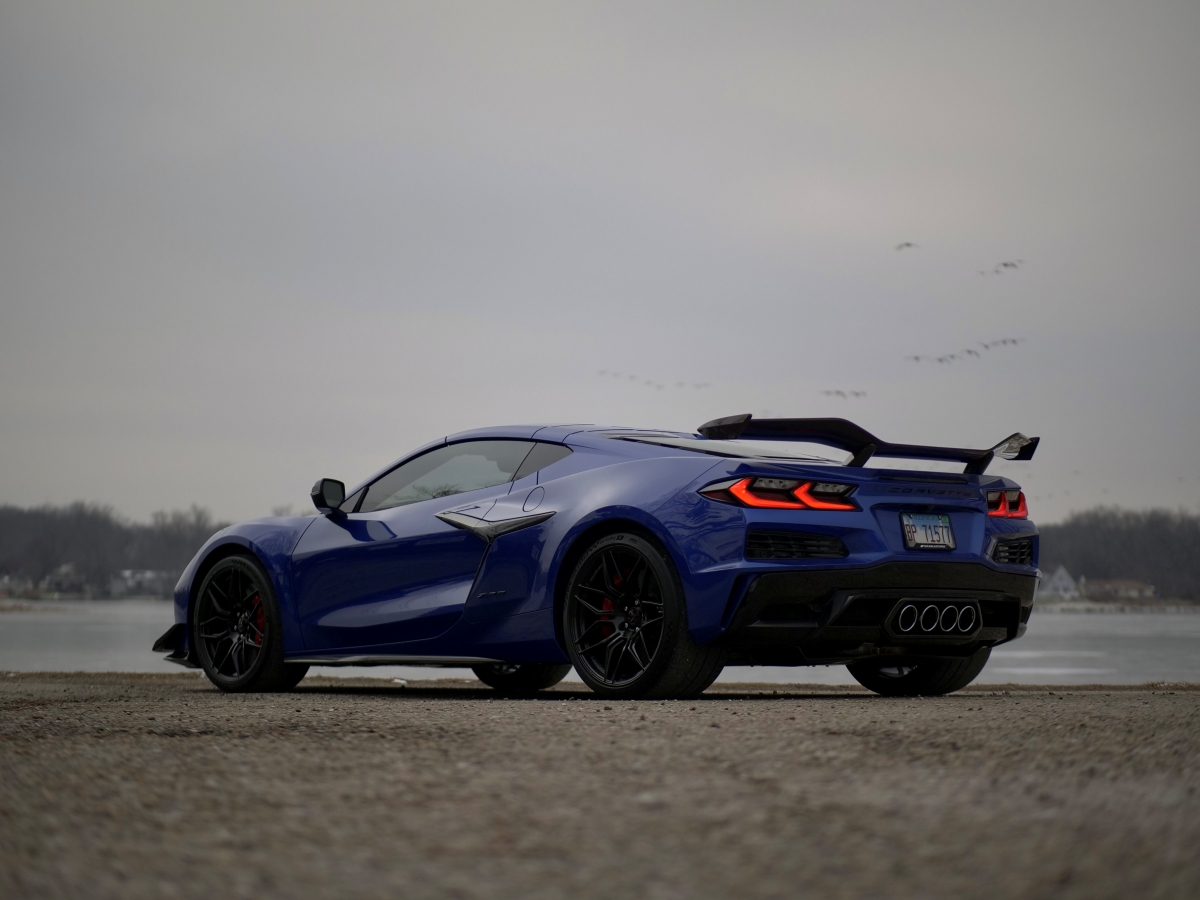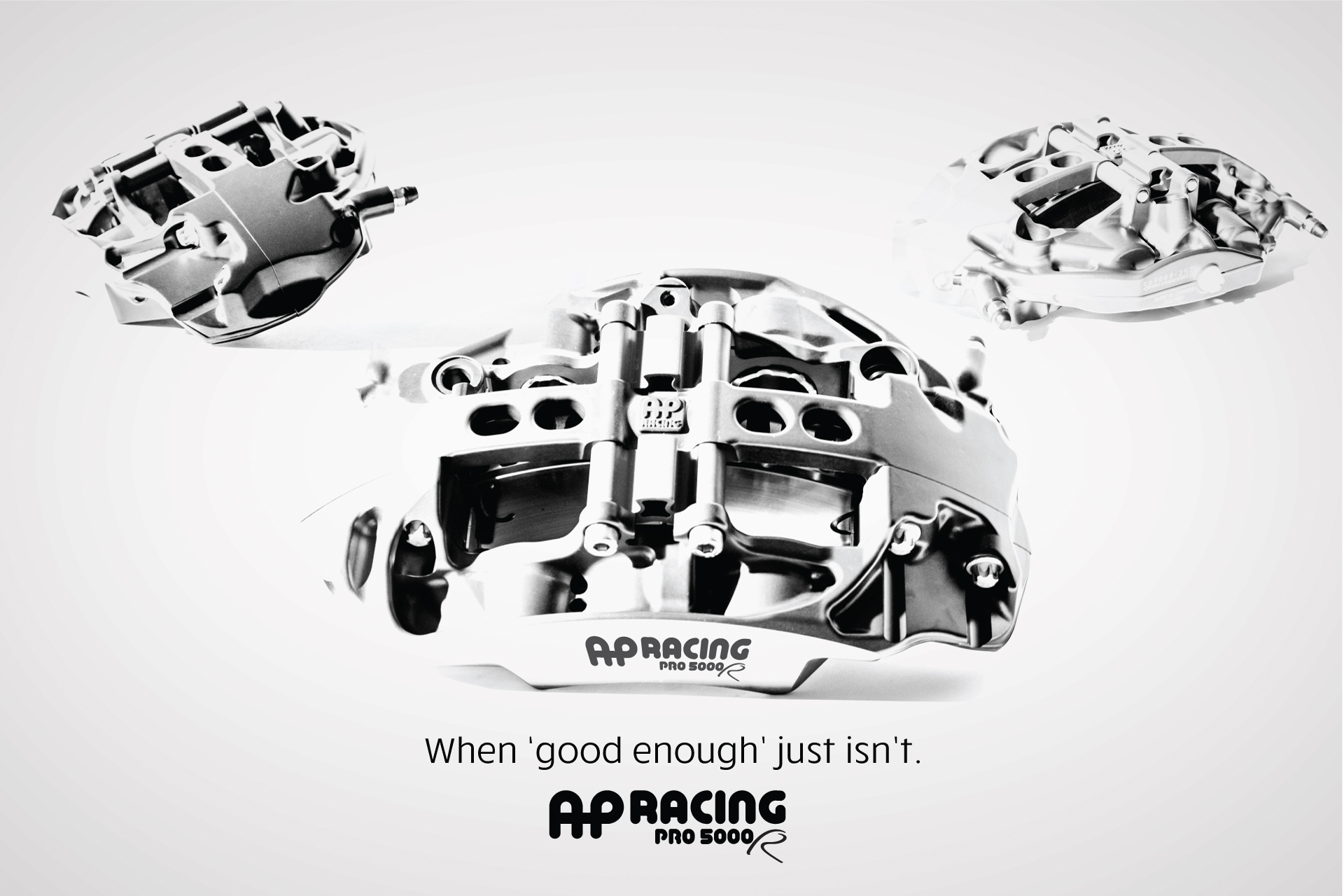 Share:
---
« Back to Listing