AP Racing Radi-CAL Brakes for your Ford Mustang Shelby GT350!
03.14.2017
Essex has been working with Ford Performance on the development of an AP Racing Radi-CAL brake system for their latest purpose-built Mustang racecar, the Shelby FP350S. The front brakes on the FP350S feature AP's CP9660 Pro5000R Radi-CAL riding on a two-piece 372x34mm AP Racing J Hook Disc. These components were designed to be incredibly lightweight, while retaining incredible durability under the extreme stress of multi-hour races. Essex will be offering the identical front brake system found on the FP350S to owners of the 2015+ Shelby GT350 road car.
We recently installed a prototype of this system on a customer's GT350, and he recently spent some time abusing it at the track. He was able to drop several seconds from his fastest lap, and our front brake kit shaved close to 30 lbs. of unsprung weight off the nose of his car! A breakdown of the weight savings is in the grid below. Our brake system shaves approximately the same amount of unsprung weight from each corner as the GT350R's carbon fiber wheel option. In January, Car and Driver wrote an interesting article on their blog about quantifying the impact of unsprung weight savings across all of the car's performance characteristics.
Our GT350 brake kit is currently entering production, and will be available to retail customers in roughly 6-8 weeks. If you are interested in leveraging the same brakes as the factory FP350S racecar, please contact Essex.
To learn more about AP's game-changing Radi-CAL technology and the impact it has had on racing, please check out The AP Racing Radi-CAL Story.

| | | | |
| --- | --- | --- | --- |
| | OEM GT350 | Essex/AP Racing | Unsprung Weight Savings |
| Front Caliper, Pads, Hardware | 15.7 lbs. | 10.0 lbs. | 5.7 lbs. |
| Front Disc | 30 lbs. | 21.7 lbs. | 8.3 lbs. |
| | | Total: | 14 lbs. per side |
| | | | 28 lbs. total off nose! |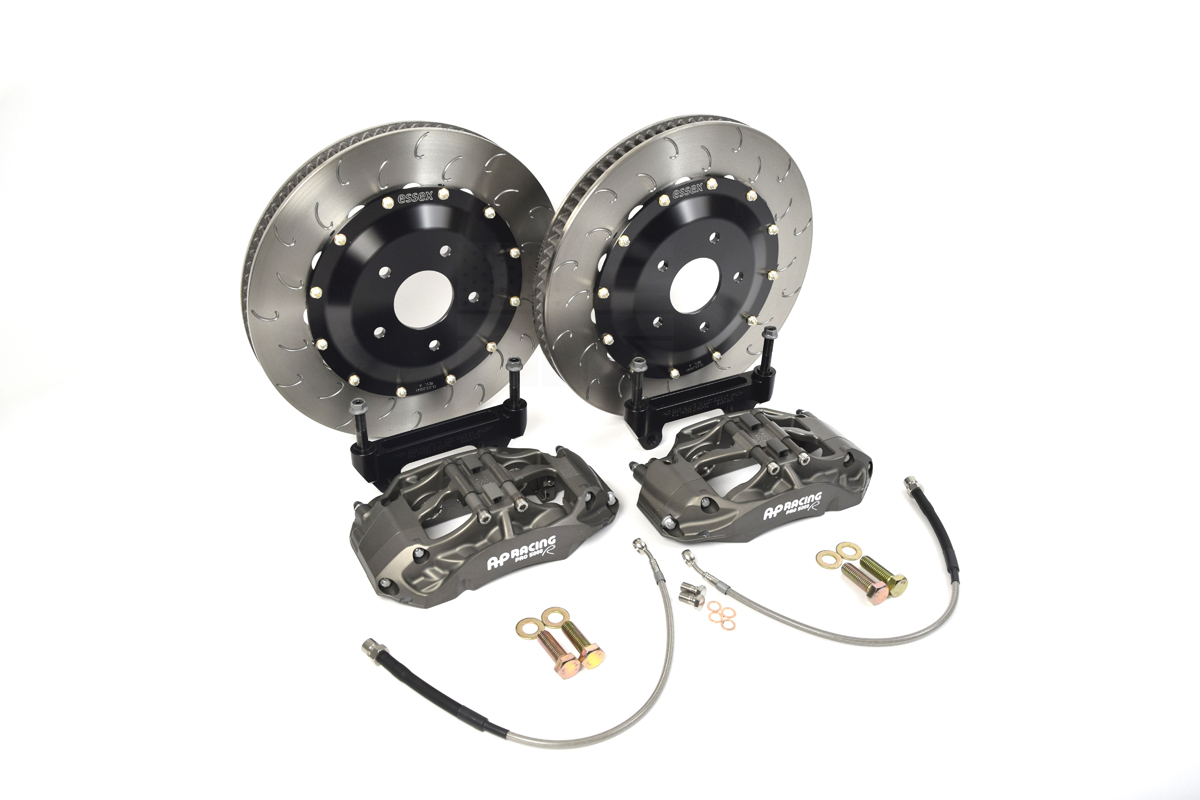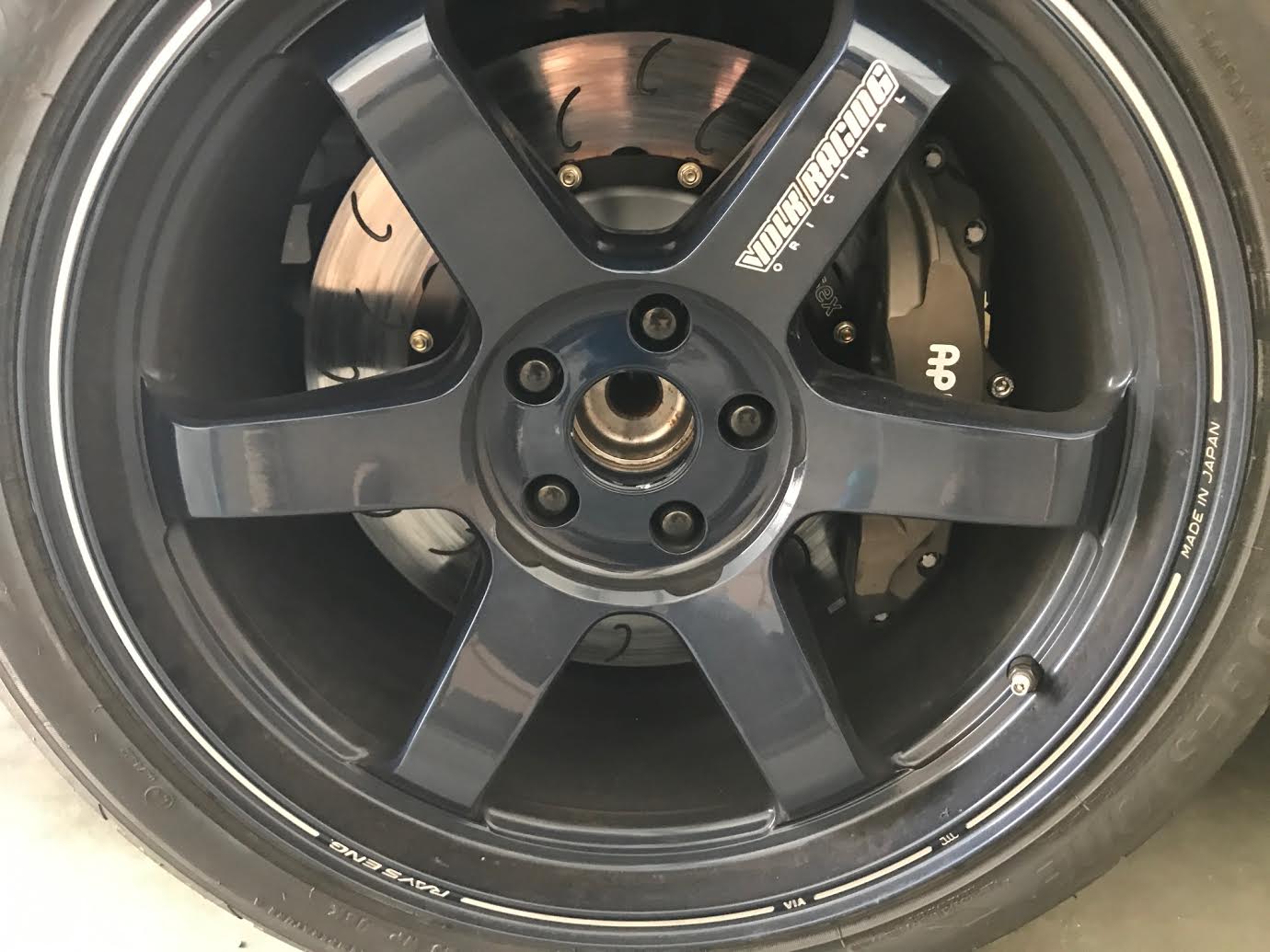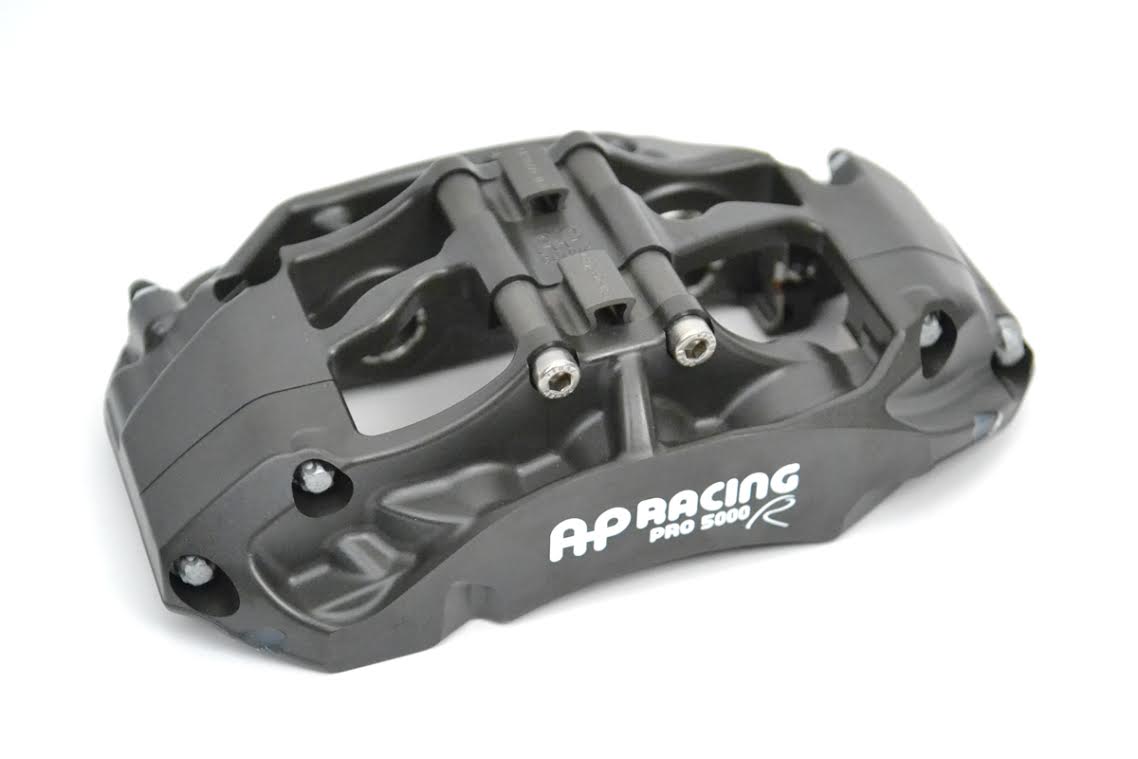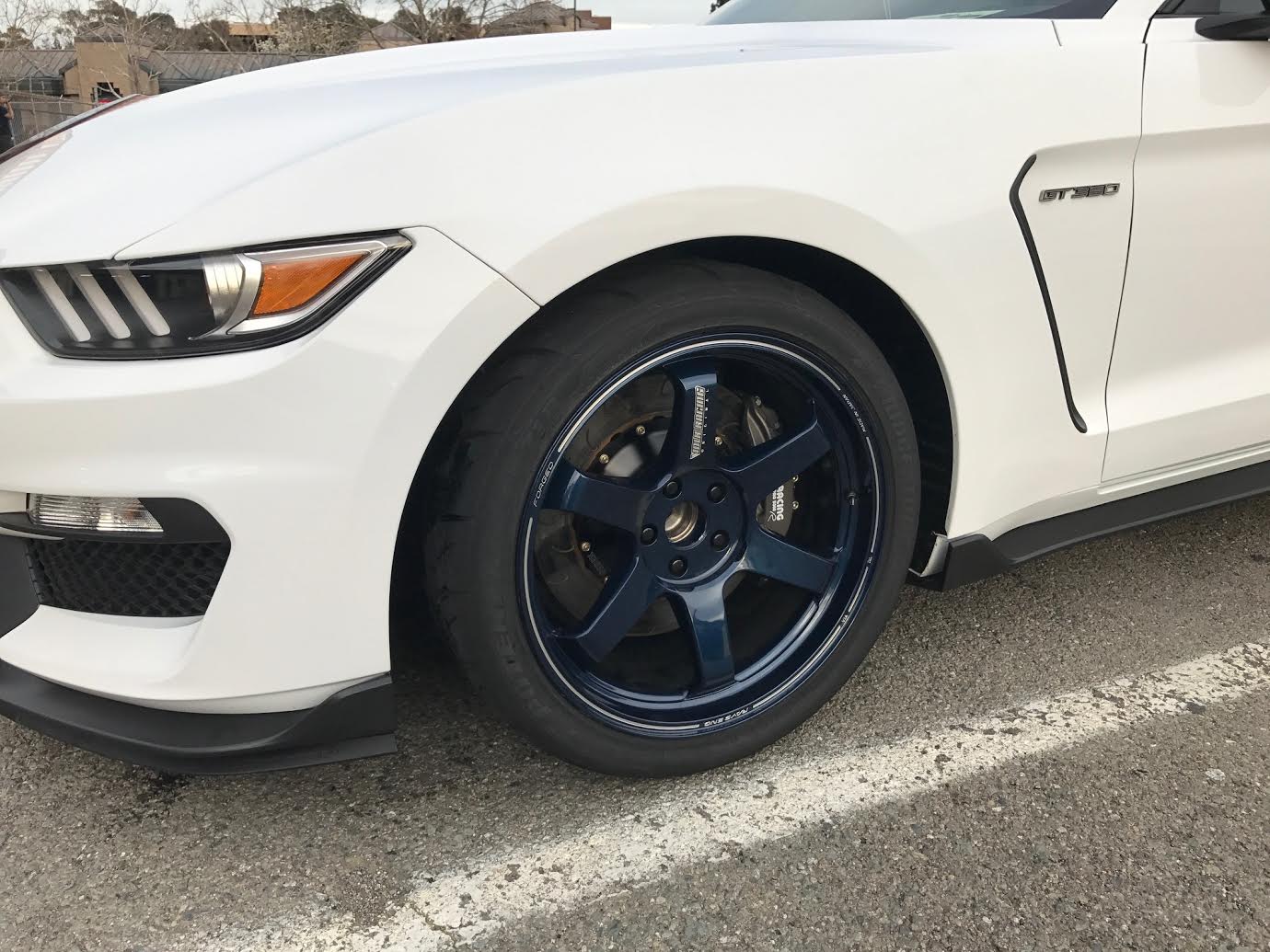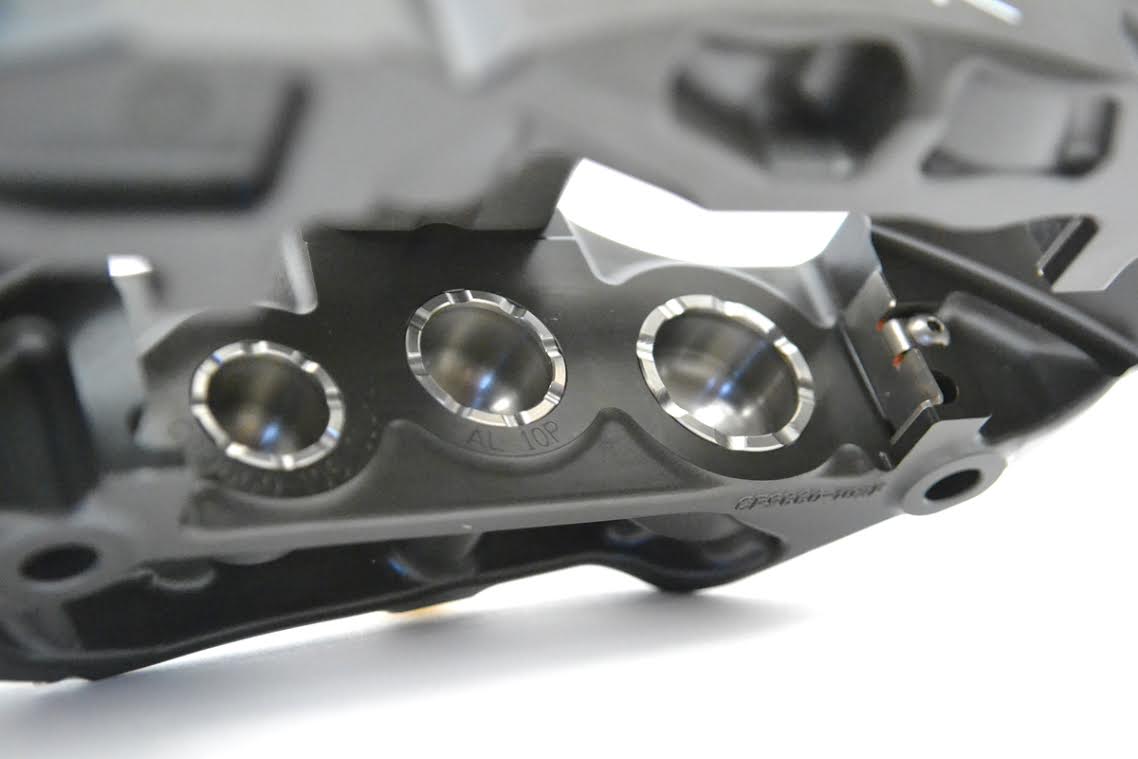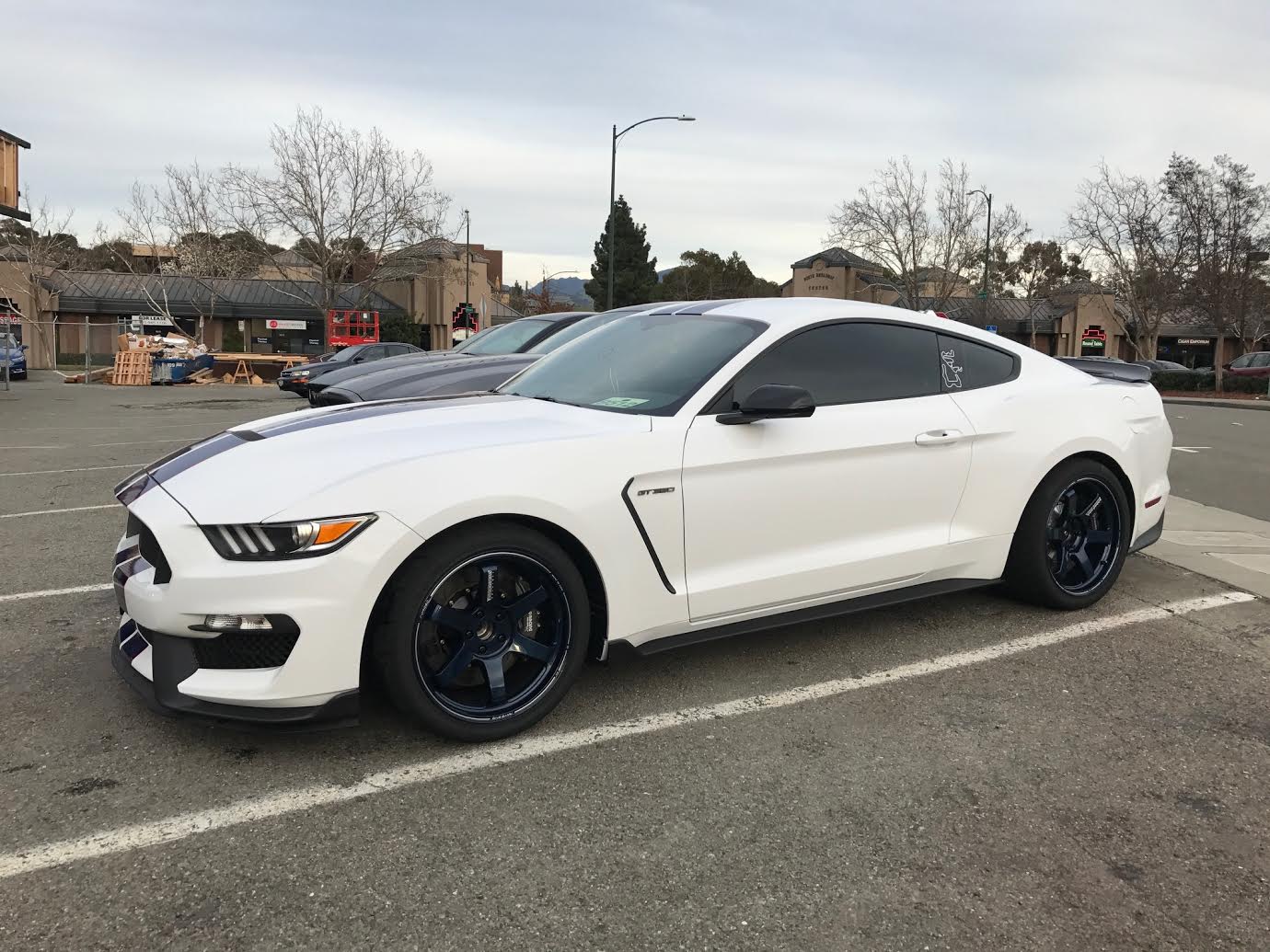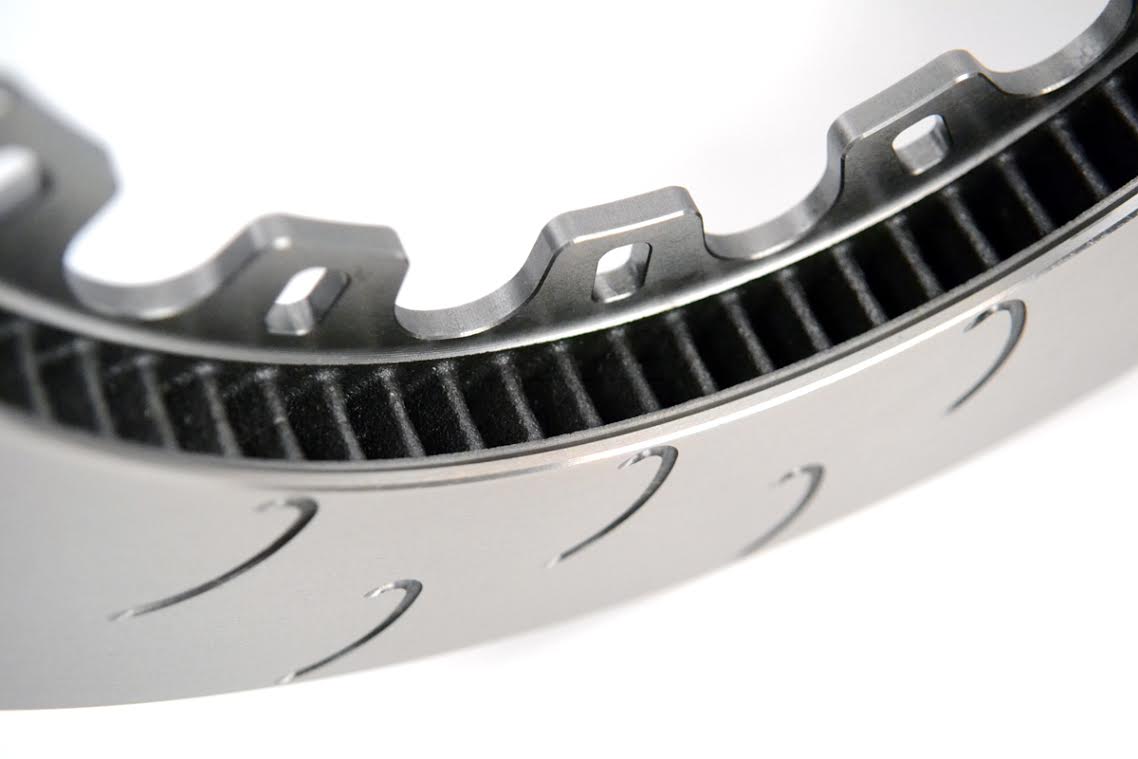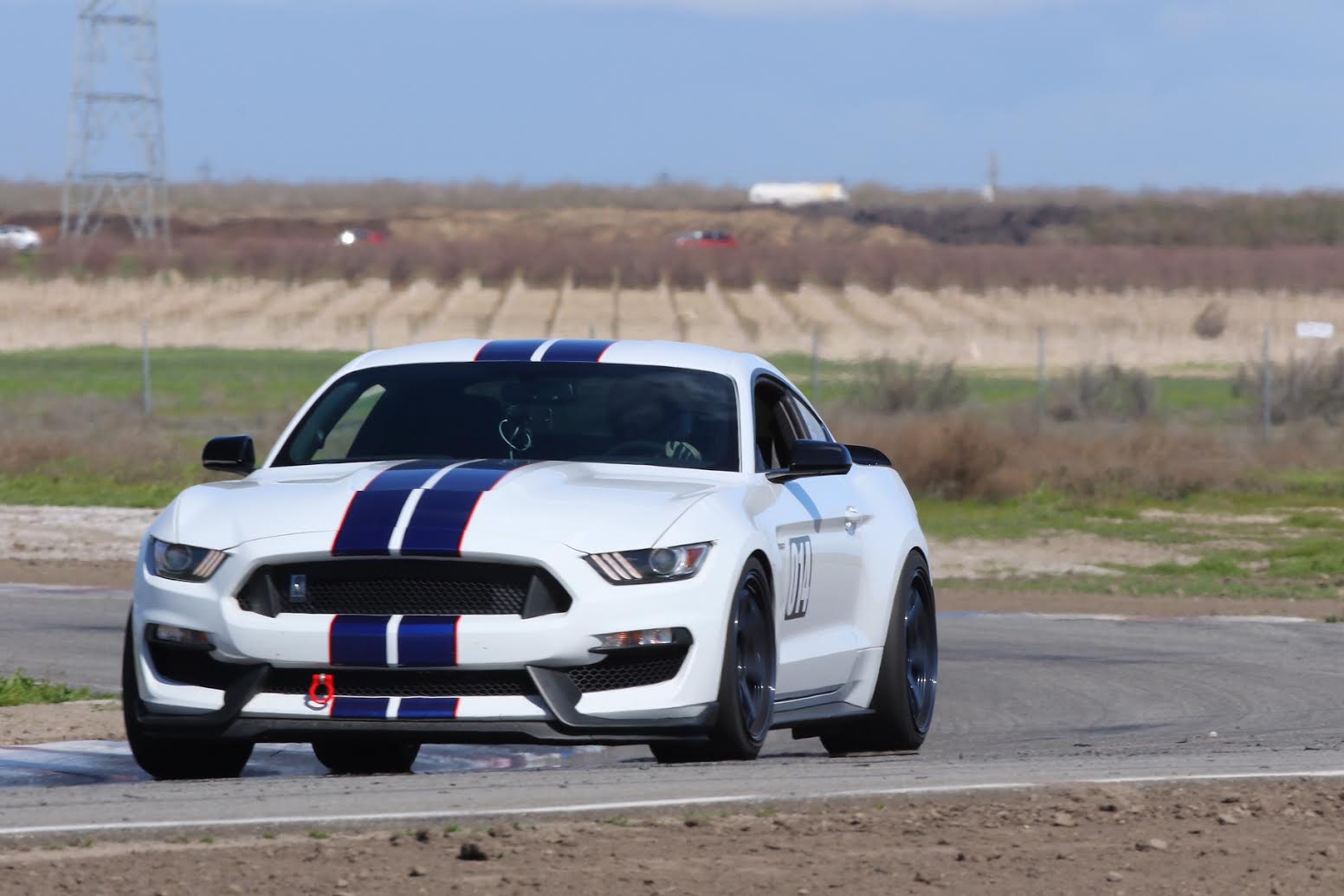 Share:
---
« Back to Listing