Champion time trialer shatters past lap records with AP Racing Radi-CAL brakes
05.13.2021
Setting new personal best lap times has become a common theme among AP Racing by Essex Radi-CAL Competition Brake Kit owners. We can now add one more example to that growing list, this time from experienced time trialer "Urbanknight" on the Corvette Forum. Competing and Instructing in Corvettes has been a passion of Brian's for the past five years. He was initially exposed to our products when he purchased a C6 Z06 racecar that already had our brakes installed. After getting accustomed to the confidence-inspiring performance our systems offer, brakes were one of the first areas he sought to improve after adding a stunning 2019 C7 Z06 to his stable for time trial competition.
With a top speed of almost 200mph, 650 stock horsepower, and 3800 lbs. to haul around, the C7 Z06 is a terror on brakes! Brian almost immediately trashed the stock brakes, and wasn't feeling the same braking confidence he had in his C6Z. A quick call to Essex put him back on the path towards new successes with the purchase of our C7 Corvette AP Racing by Essex Radi-CAL Competition Brake Kit. He immediately saw the results he was seeking and hasn't looked back. His thoughts from a recent email to Essex below:
"Thanks for everything!I began time trialing and instructing in 2015. I had purchased a full race car c6z06 that had AP racing brakes on it. It was their smaller 355mm kit. In 2017, with that car and their brakes, I won the NASA East Coast championships in TT1 at Sebring, setting the TT1 track record of 2:13.4.Fast forward to 2020- I had sold the race car and picked up a street car, a 2019 C7Z06. I was still competing in time trials, and after rapidly melting the stock brake rubber dust seals, I knew there was only one company to turn to. Enter Jeff at Essex and the 372mm AP racing kit. The craftsmanship is superb, and only bettered by the customer service provided by Jeff and his team. I had been running the car for about 6 months before installing his kit. Was testing at a local track, the FIRM and had set a personal best on 1:13.7 in the car. The next week I installed the AP Racing kit and returned to the FIRM. Making no other changes, and running the same tires as the week prior, I took out a passenger for an "at speed" ride along, and reset my time to a 1:12.9. But this had me encountering a new problem. I was over-braking the car. After some consultation with Jeff about pads, I stepped down to a slightly less aggressive pad compound and set back to my home track of Sebring. The weather wasn't perfect, being 80+ degrees, but I knew the car was. So I set off to see just how good things were. 1 lap, my opening lap, I not only beat my race car record that was still holding from 2017, I crushed it, and set a new record, running 2:12.26. Not bad for a 3800# car (3794 on the scales after that lap). This is due in large part to the unparalleled stopping ability and confidence that the AP Racing brake setup gives, whether its on lap 1, or lap 100.Thank you Jeff and team for all you do in the motorsports industry!" Brian
Essex and AP Racing would like to thank Brian for his loyalty as a return customer, and we're proud to be a part of his on-track success.
It's no secret that Essex Parts and Corvettes are like peanut butter and jelly Click the link for more examples of how the fastest Corvettes on the planet are leveraging our brake systems for the win.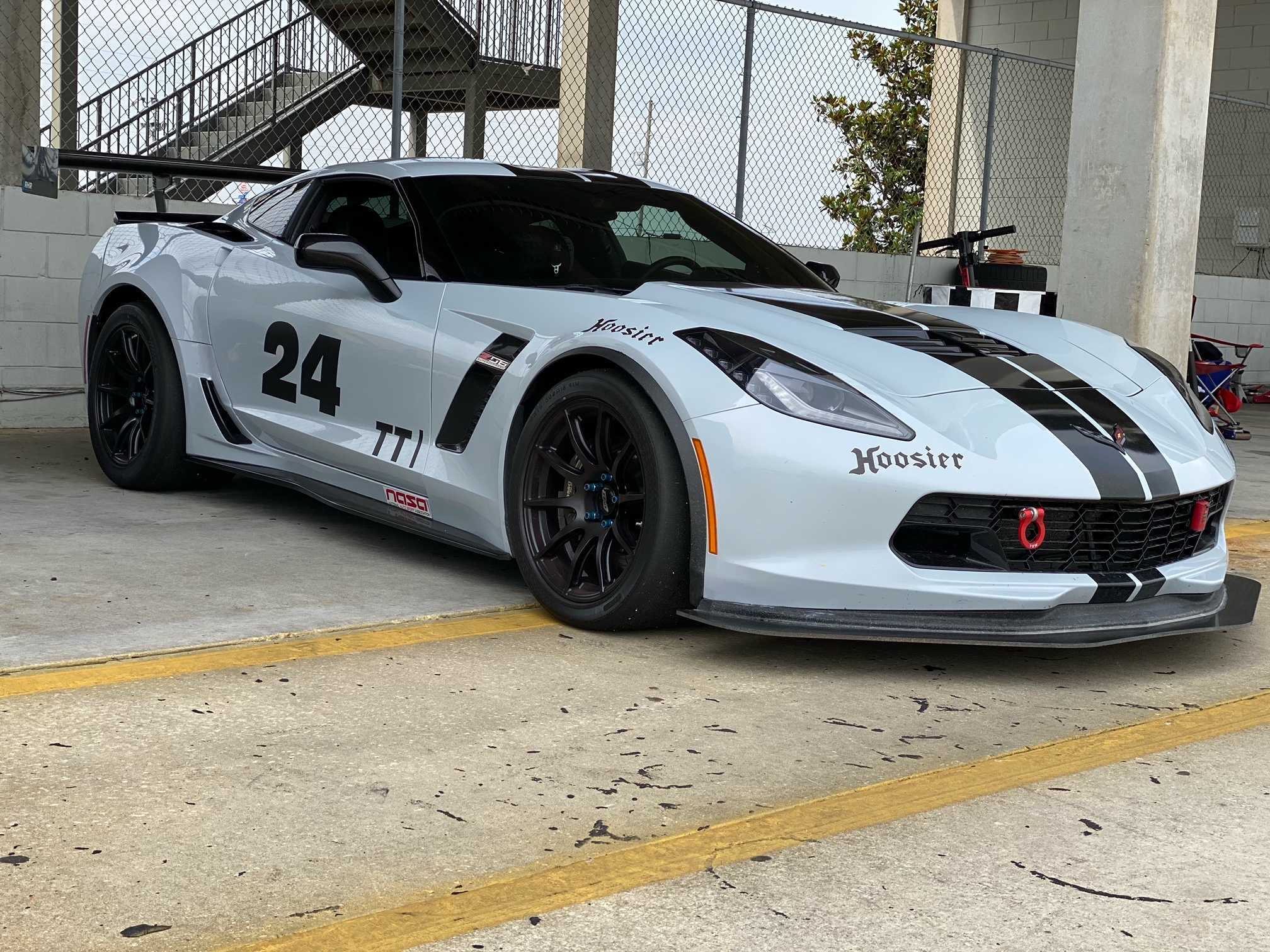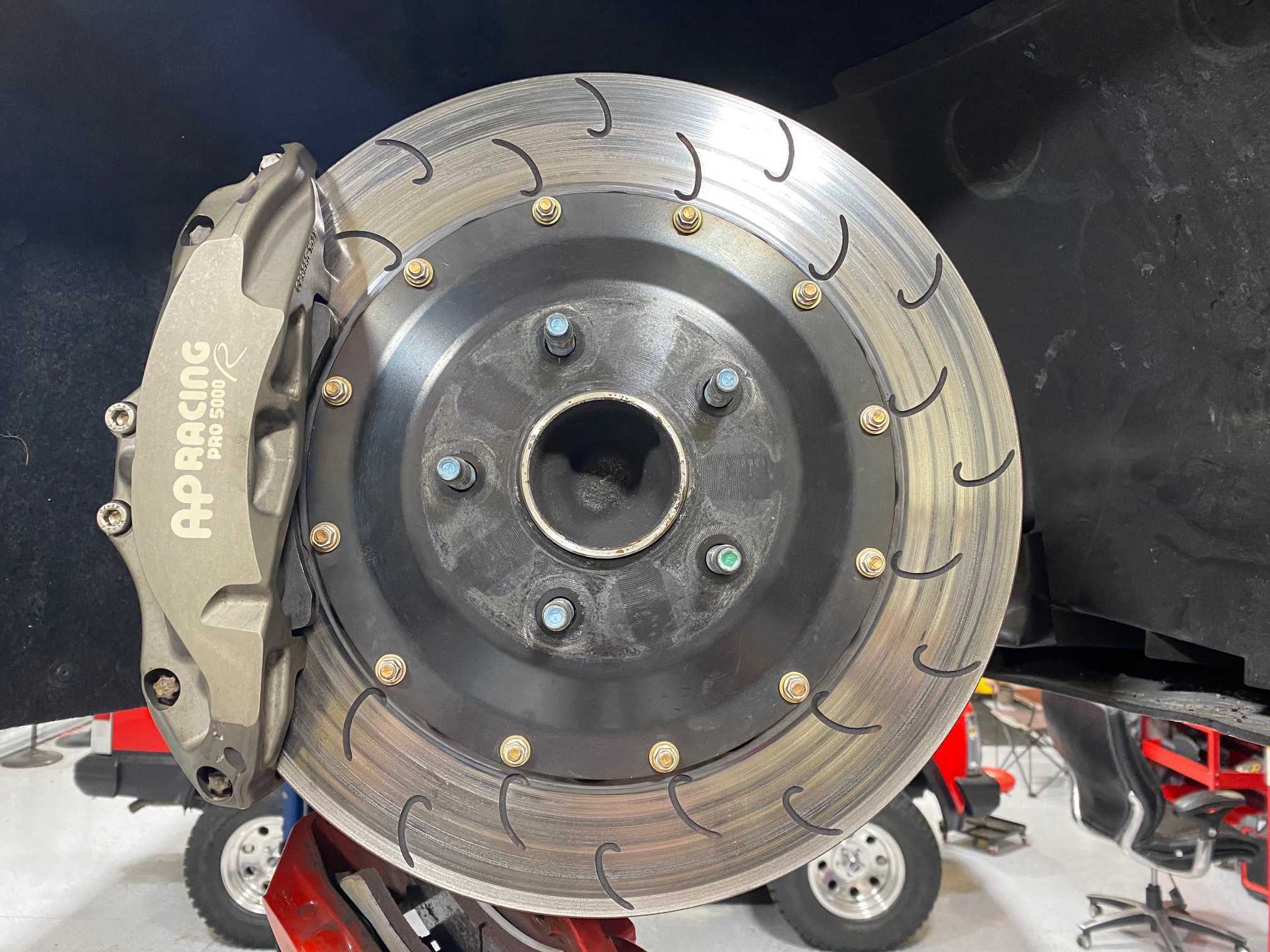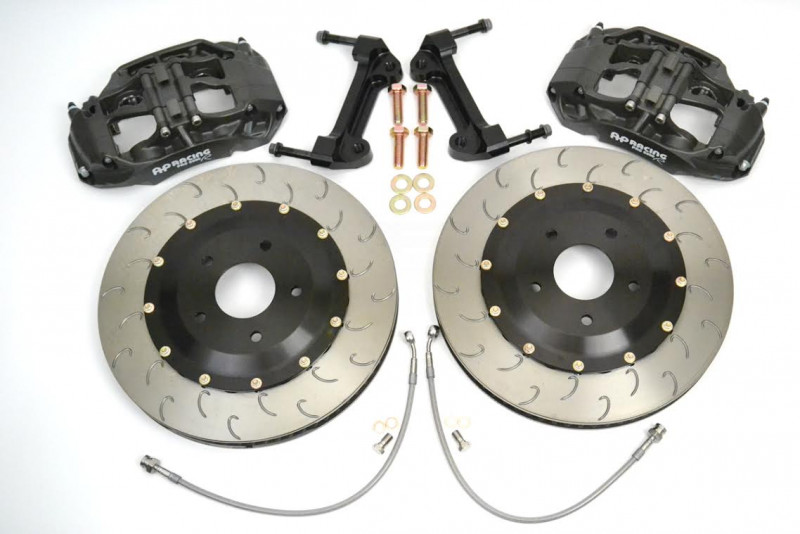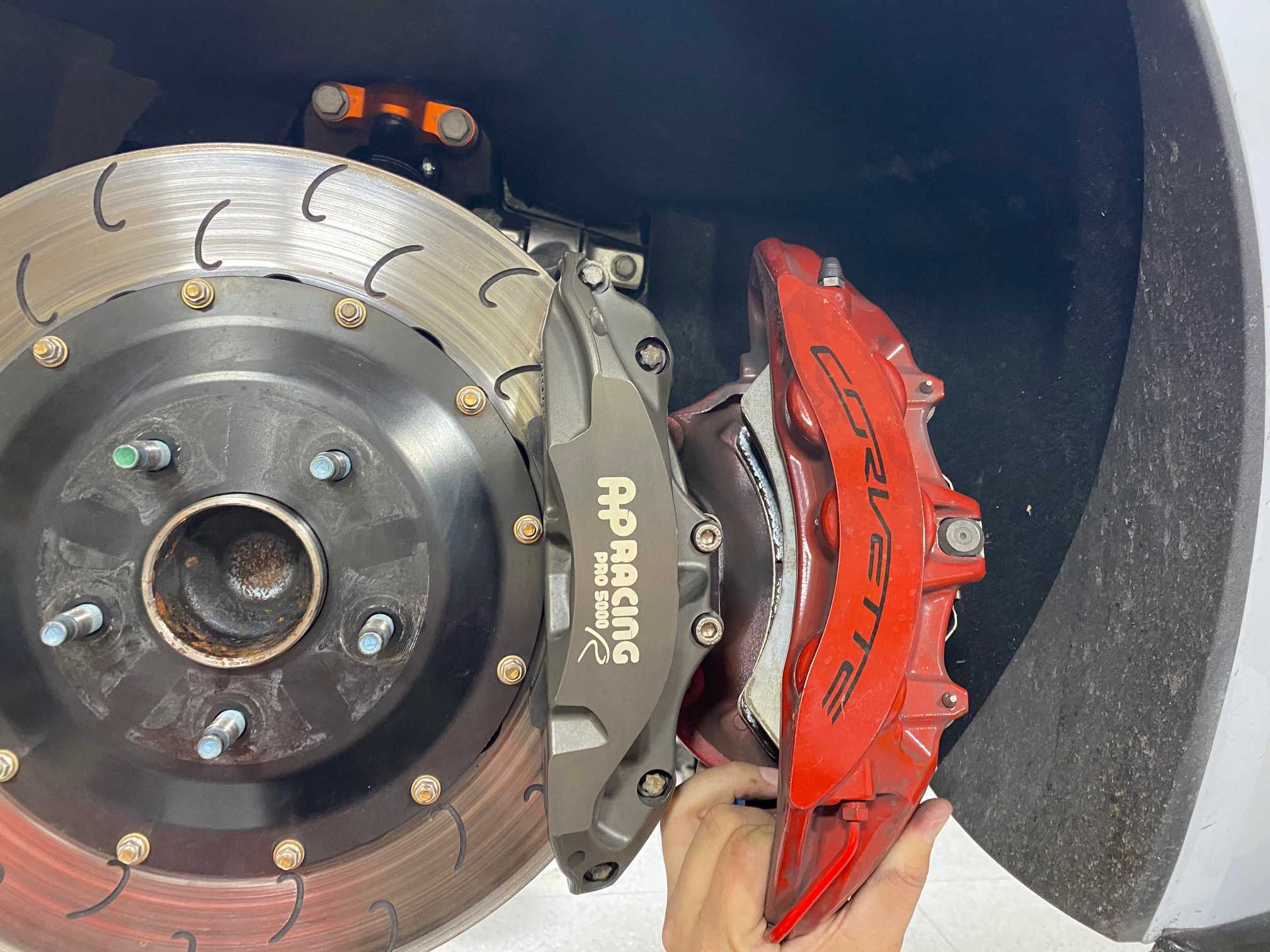 Share:
---
« Back to Listing