Godzilla gets an AP Racing Radi-CAL Competition brake upgrade!
02.09.2017
Nissan's R35 GT-R is a monster of a car, and over the years has certainly earned its nickname 'Godzilla'. The typical GT-R ripping around a road course weighs 4,000 lbs. with a driver and is pushing 600-1,000 HP. As such, the GT-R is capable of hitting ludicrous speeds at the end of long straights, and they're positively brutal on brakes. While the car comes from the factory with a fairly decent set of street brakes, there's a lot of room for improvement when things get hot and heavy at the track.
Up until this point, the only brake product AP Racing has offered for the GT-R are their fantastic J Hook two-piece discs, which are hugely popular in the GT-R community. While they are a great first step towards fixing brake issues on the car, they still don't solve many of the problems associated with the OEM brake system. As AP Racing's exclusive distributor for competition components in North America, Essex has decided that the time is finally ripe to offer a proper Essex Designed Radi-CAL Competition Brake Kit for this platform. At this point in the R35's product cycle, many OEM calipers are getting a bit long in the tooth due to years of scorching heat and abuse. They have cracking dust boots, leaky seals, damaged pistons, and a burnt exterior finish that many Nissan enthusiasts have referred to over the years as 'Brownbo's' (see pic below).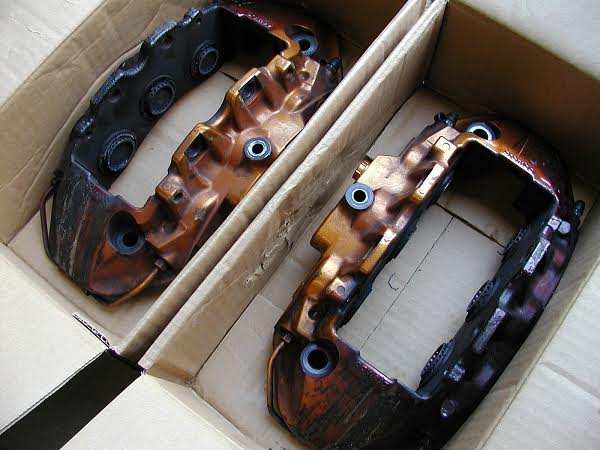 While there are quite a few aftermarket brake systems currently on offer, most have shortcomings in one or more areas. Many use heavy, painted road car calipers with aluminum pistons, external dust boots, and no anti-knockback springs. Some do use more racing-oriented components, but are hideously expensive. Others use carbon ceramic discs, which at the the time of this writing are far better suited for road use than track abuse.
As with all of our Radi-CAL Competition Brake Kits, the goal of our system is to provide the driver with consistency, confidence, convenience, and reasonable long-term running costs. To provide those benefits, we rely on AP Racing's latest technologies, the AP Racing Radi-CAL and the J Hook Two-Piece Disc. These components have helped AP Racing amass over 800 Formula 1 victories, a slew of NASCAR Cup championships, a string of wins at Le Mans, in WRC, DTM, JGTC/Super GT, etc.
For the front caliper we chose AP's CP9668 Pro5000R Radi-CAL. It is an extremely stiff, forged six piston that utilizes a 25mm (1 inch) thick pad. It weighs several pounds less than the OEM caliper, and features domed-back, ventilated stainless steel pistons with anti-knockback springs. The CP9668 also includes an optional quick-change spring clip bridge, which allows for near-instantaneous pad changes without any tools.
For the front disc, we're using a 390x36mm, 84 vane AP Racing J Hook disc (CP4284). The high vane count allows these discs to flow a tremendous amount of air, and they have proven to be incredibly durable under heavy abuse.

*Please note that the disc below is a prototype. Production discs will have a hard-anodized hat.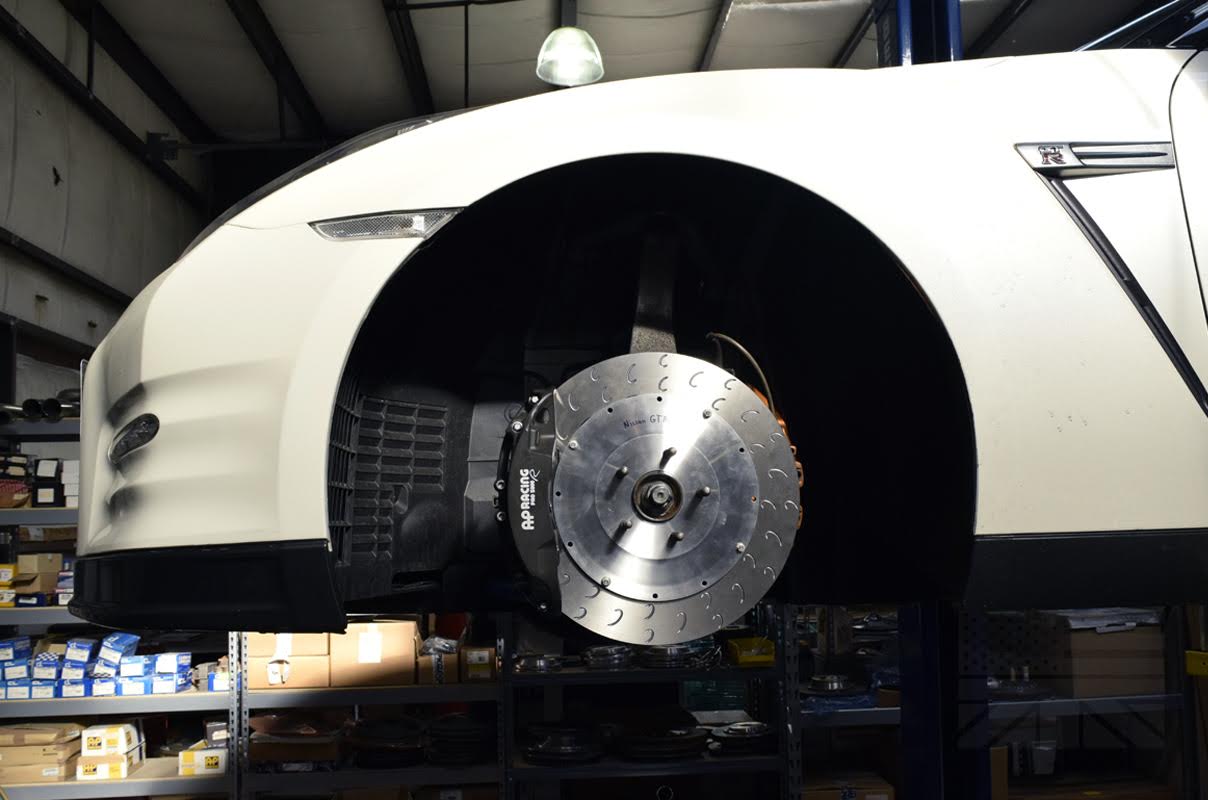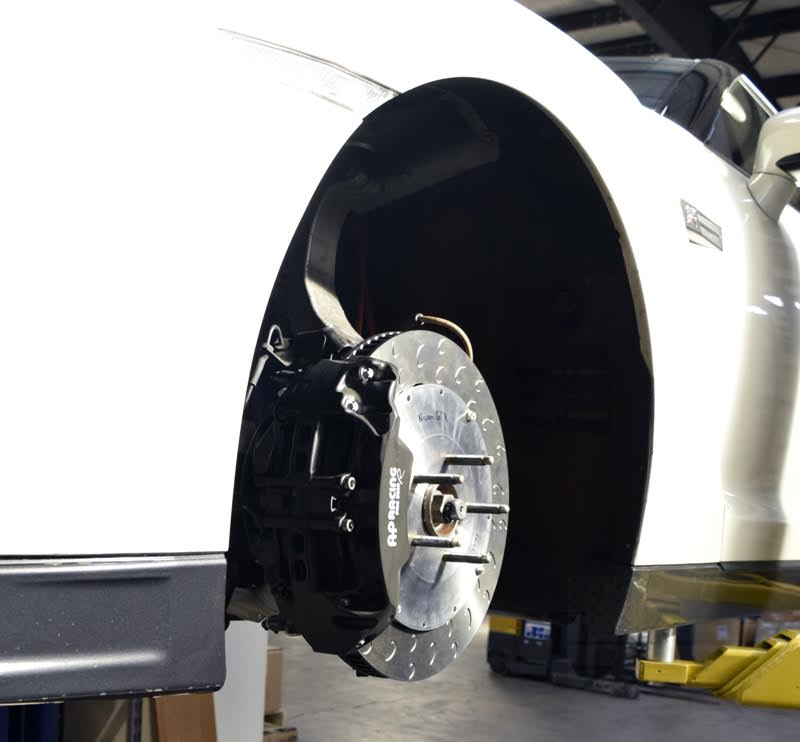 Our system fits behind the OEM 20" wheel without a spacer.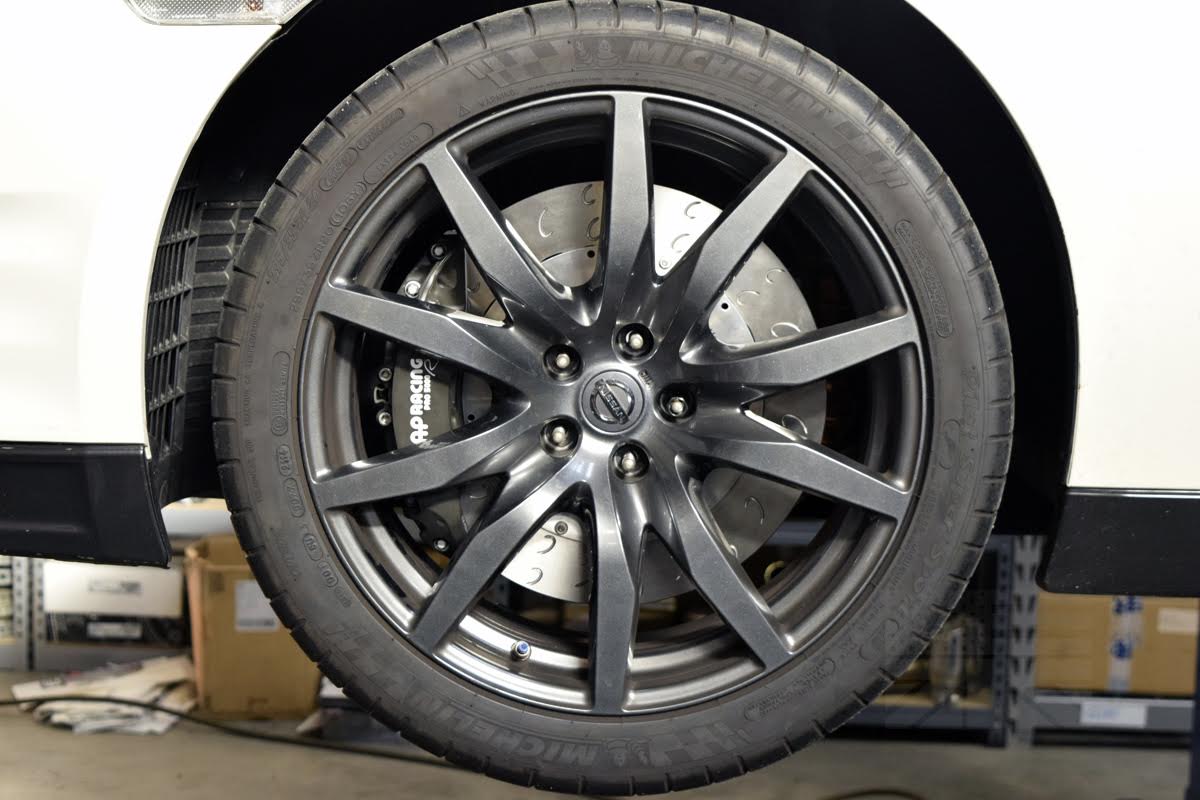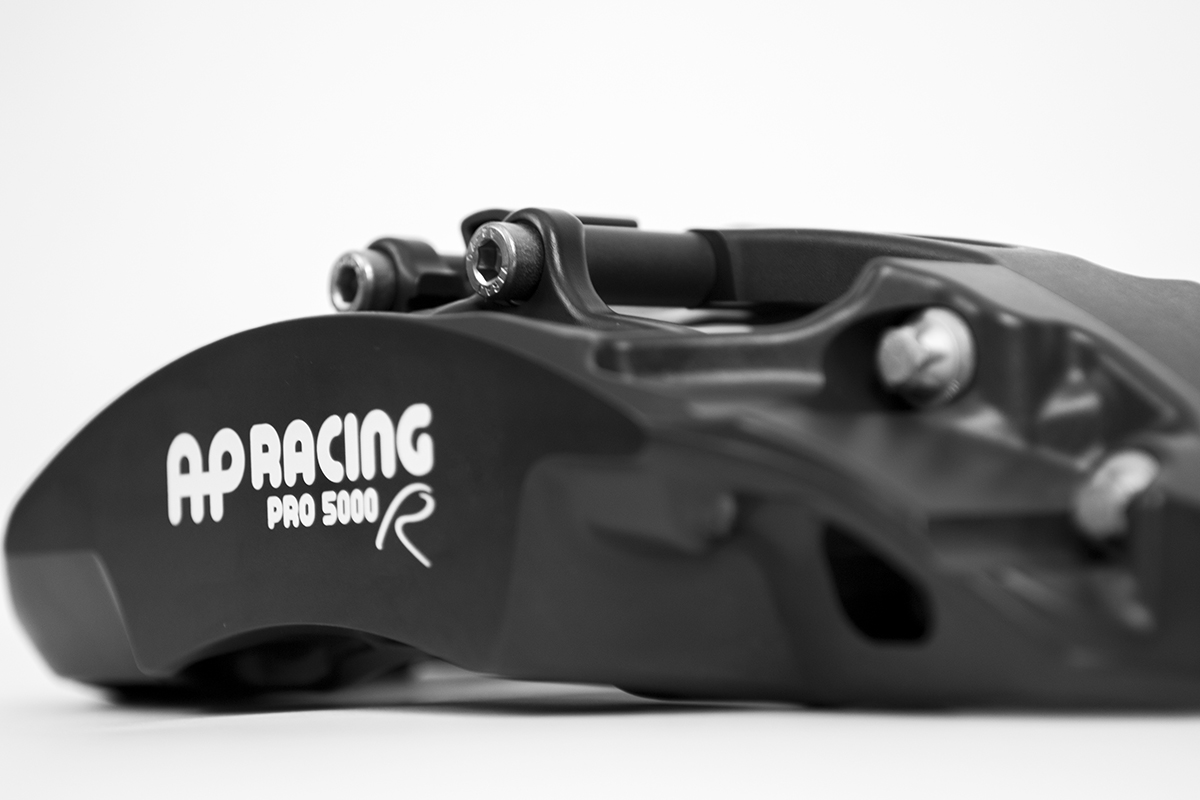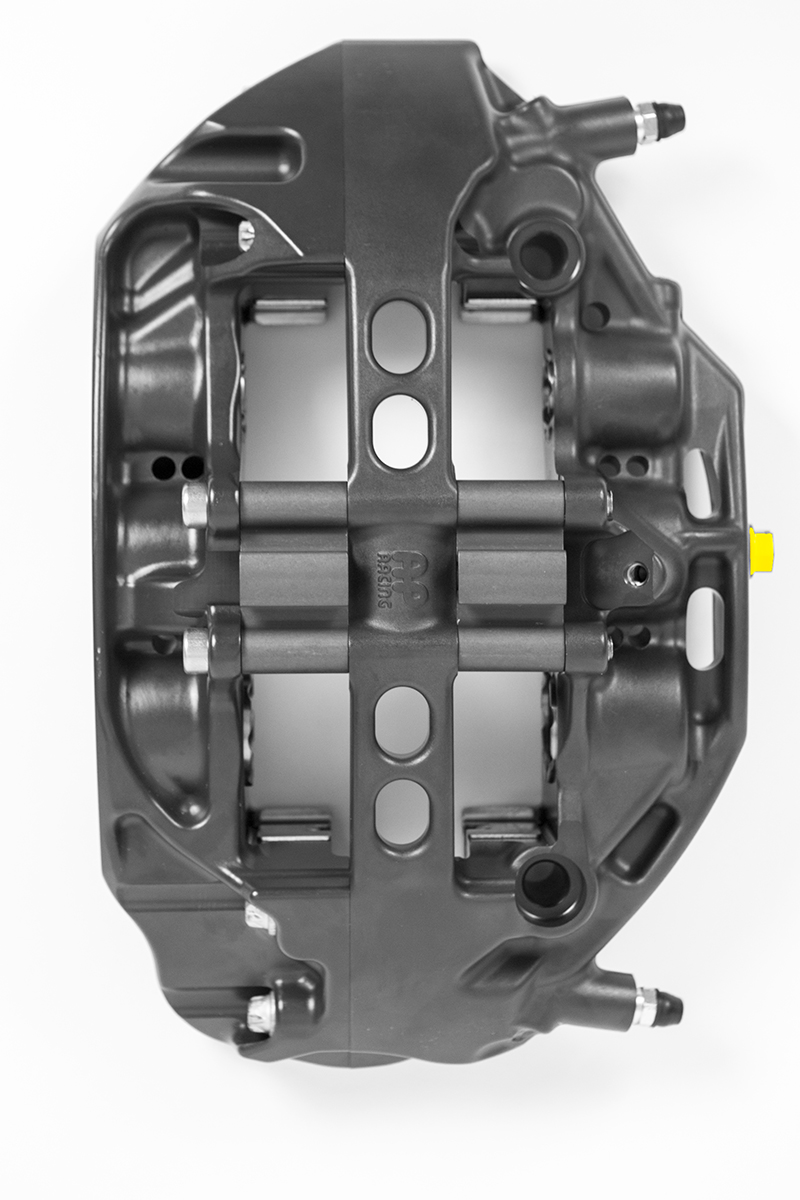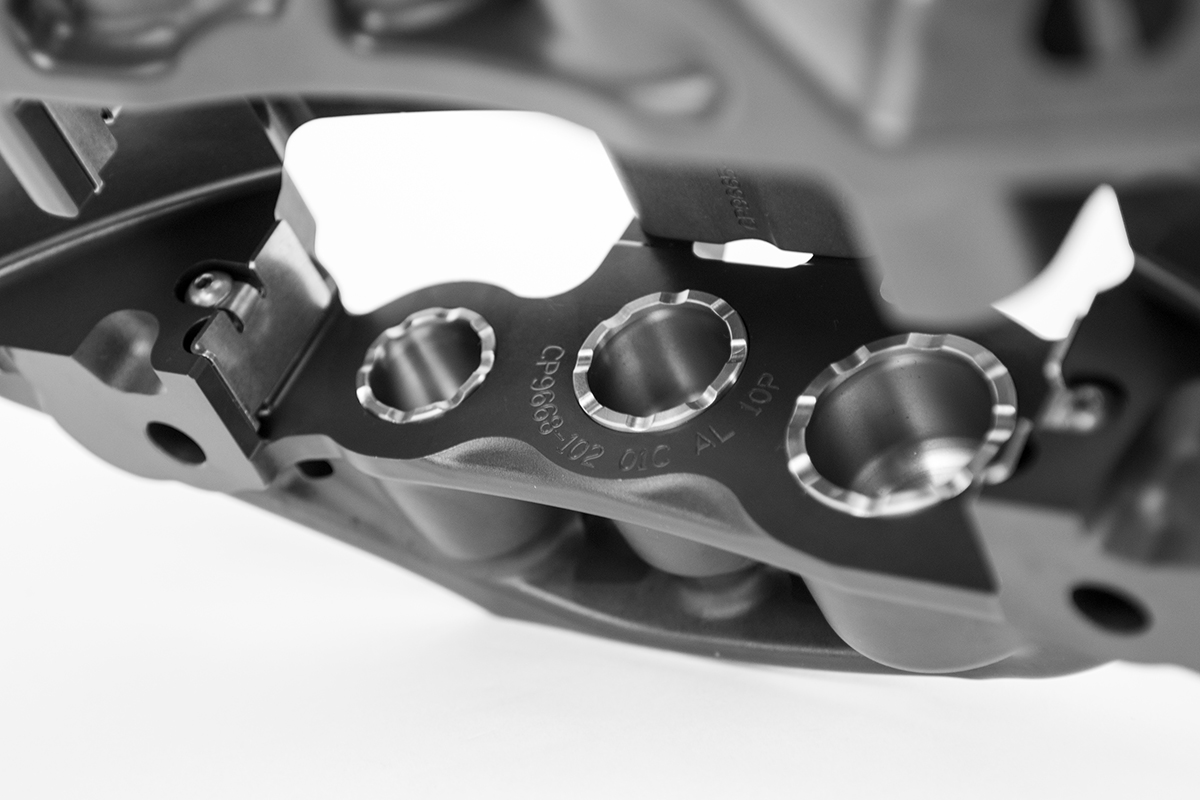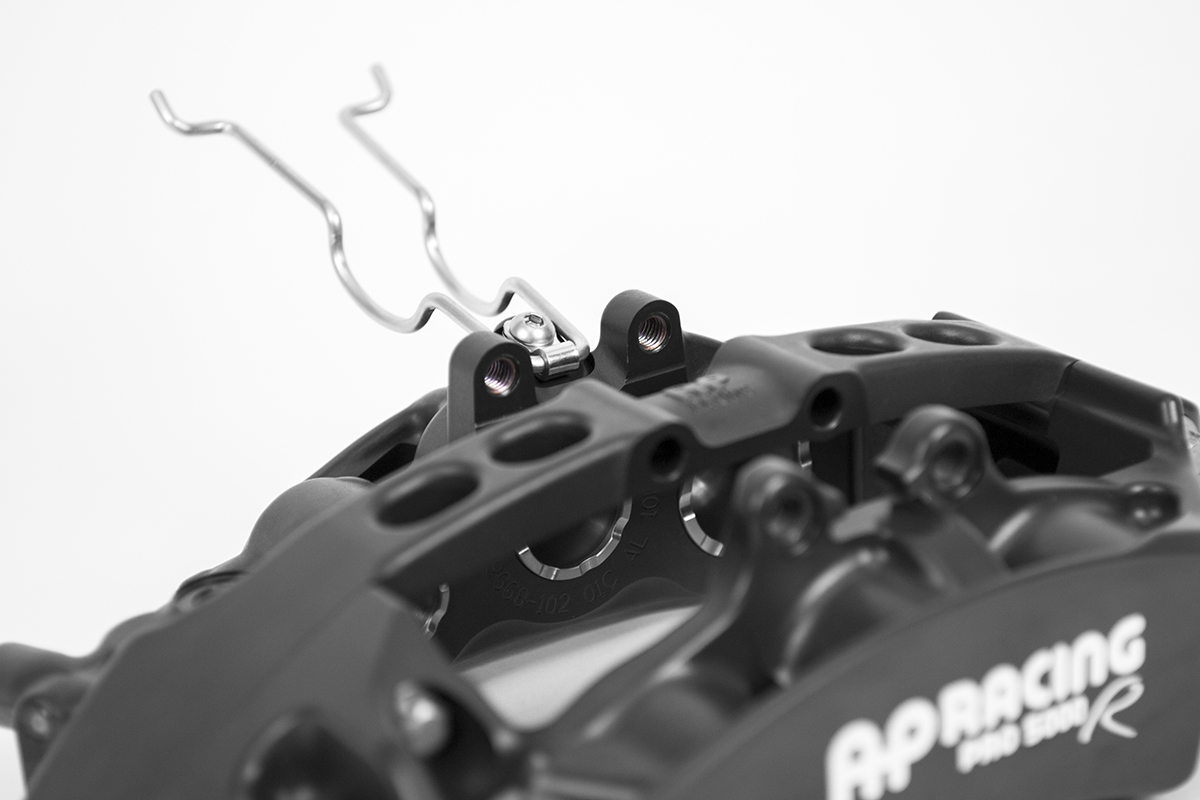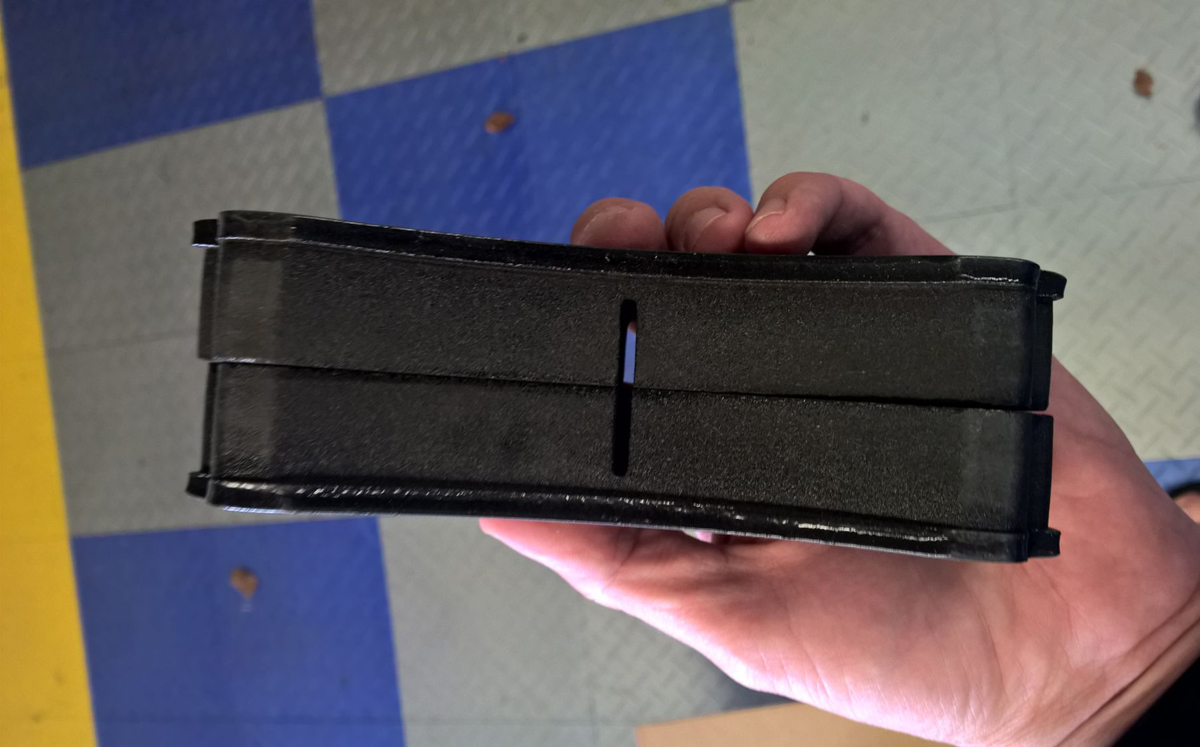 AP Racing and the Nissan GT-R

As for AP Racing and the Nissan GT-R, they go together like peanut butter and jelly! Over the years, AP Racing brakes have carried some of the fastest GT-R's the world has ever seen to victory time and again. Below are some of the most iconic GT-R's of the recent past, and they've all been equipped with AP Racing.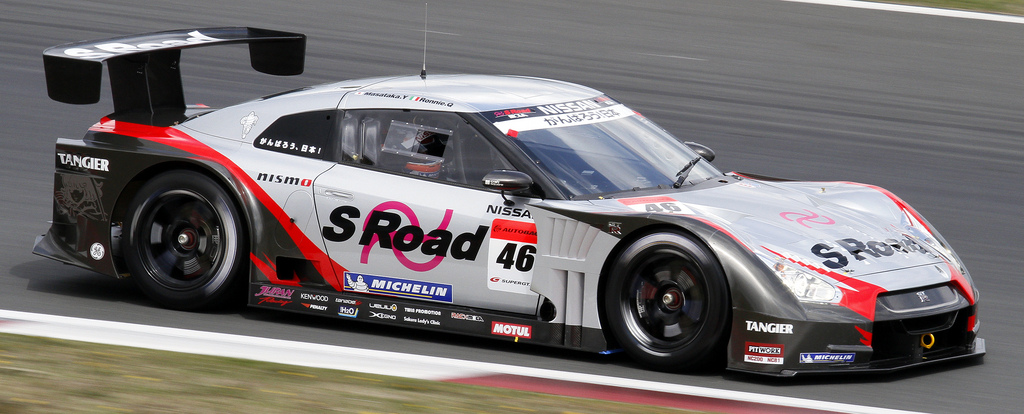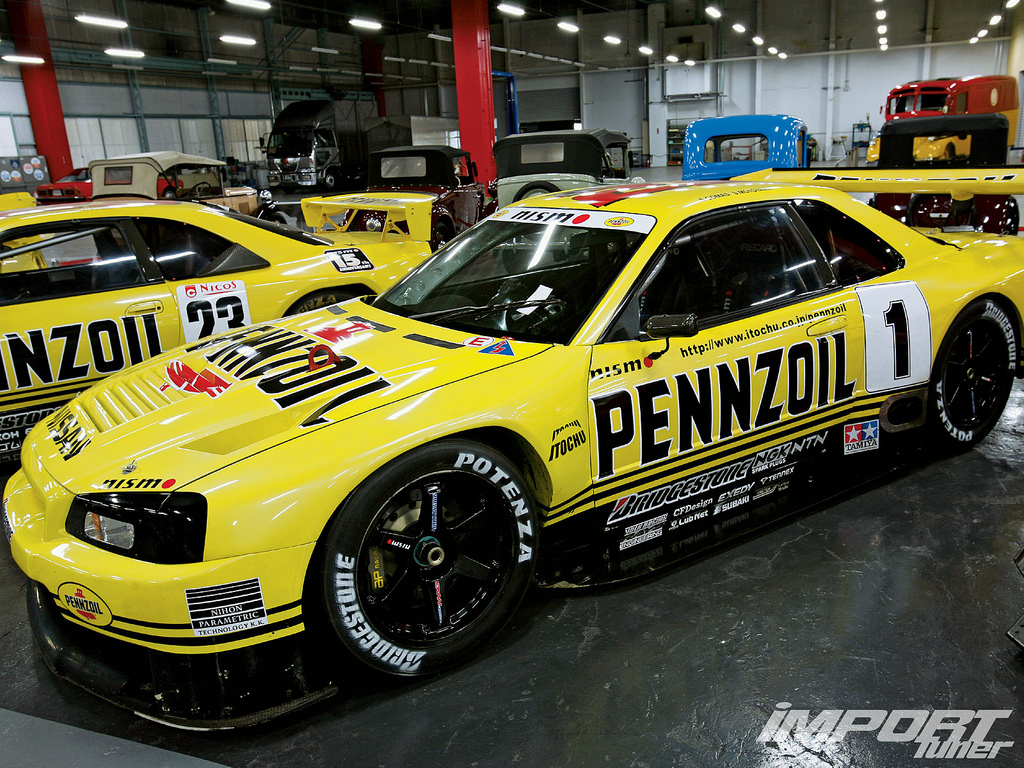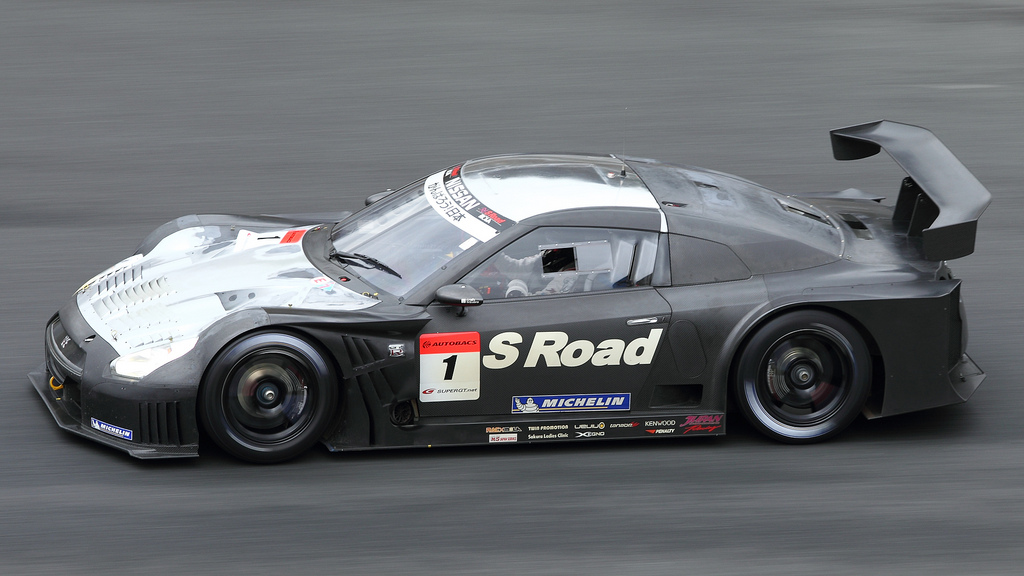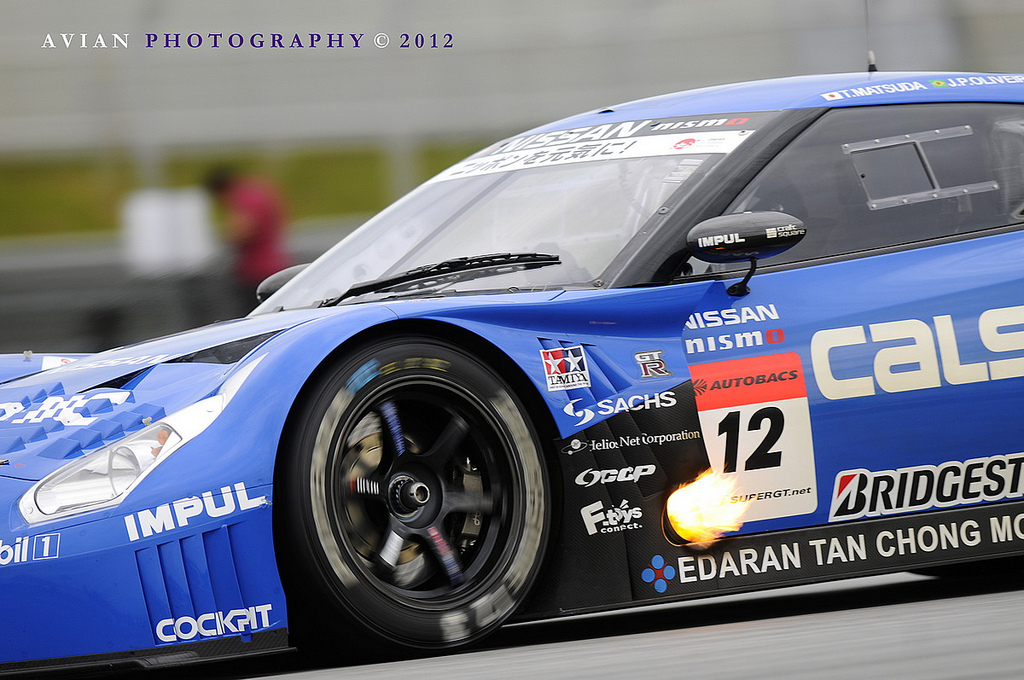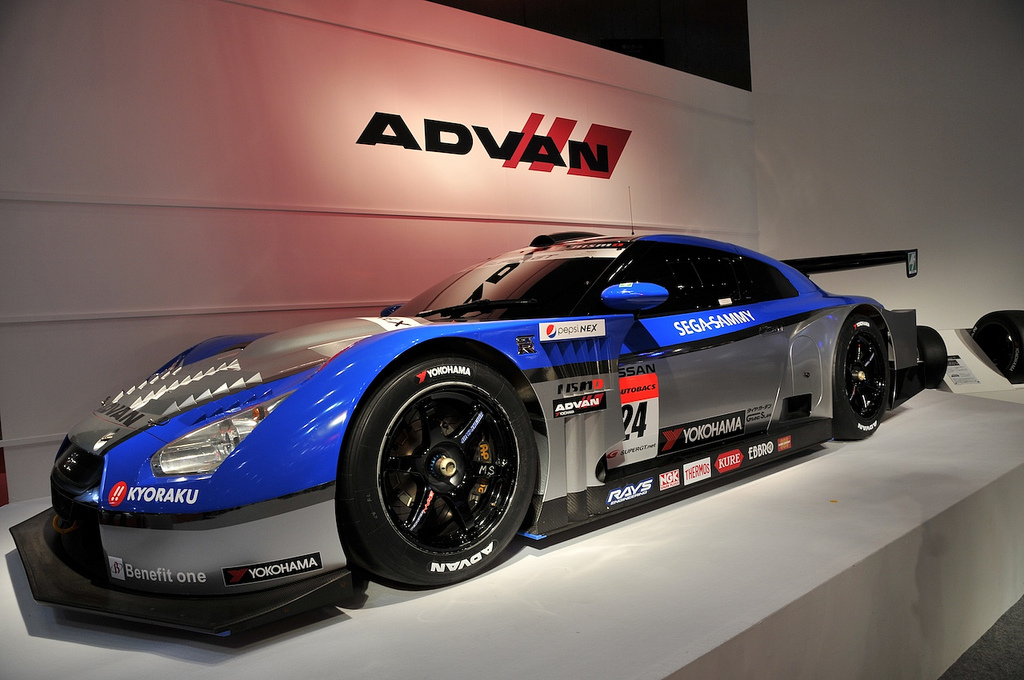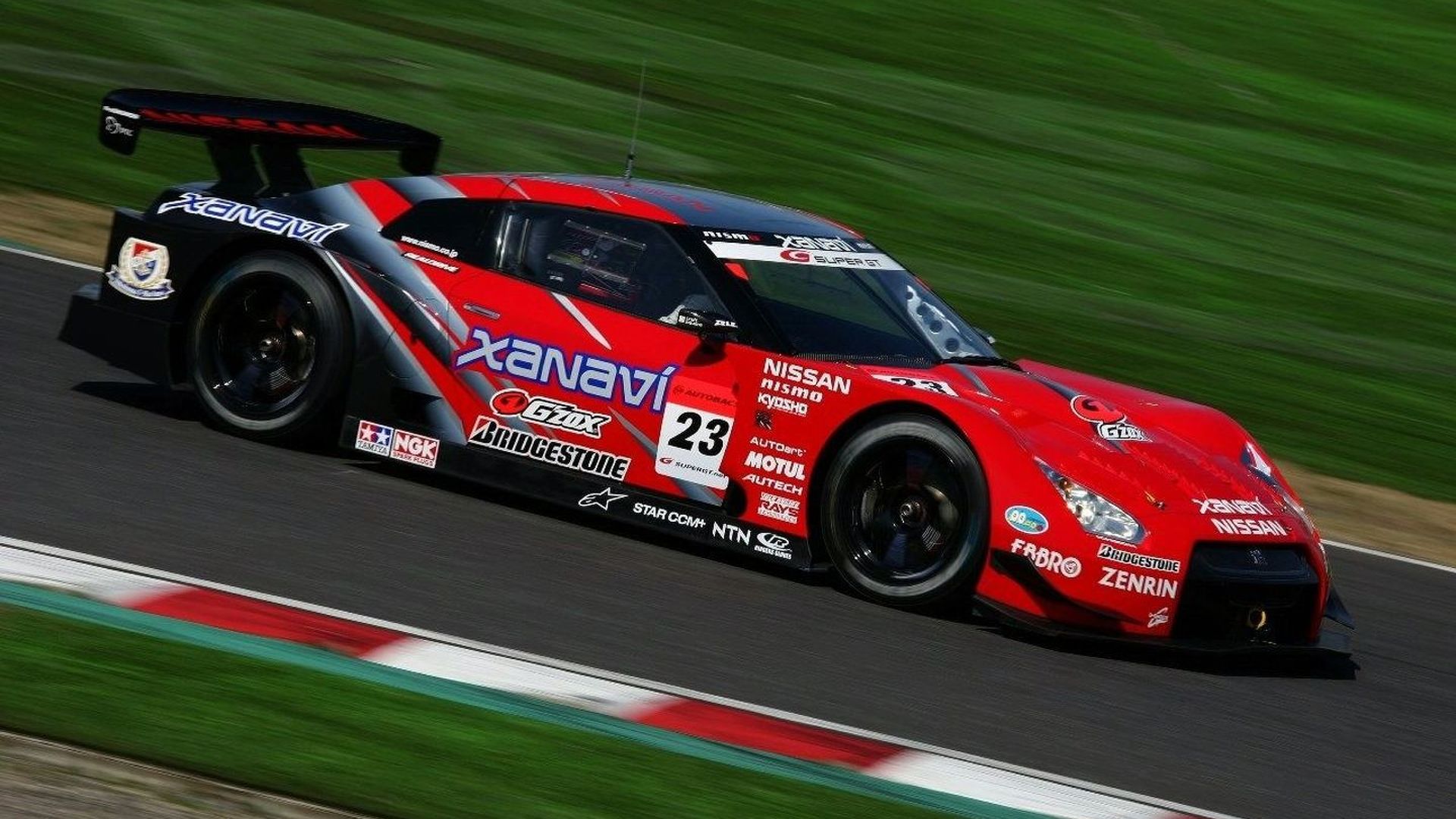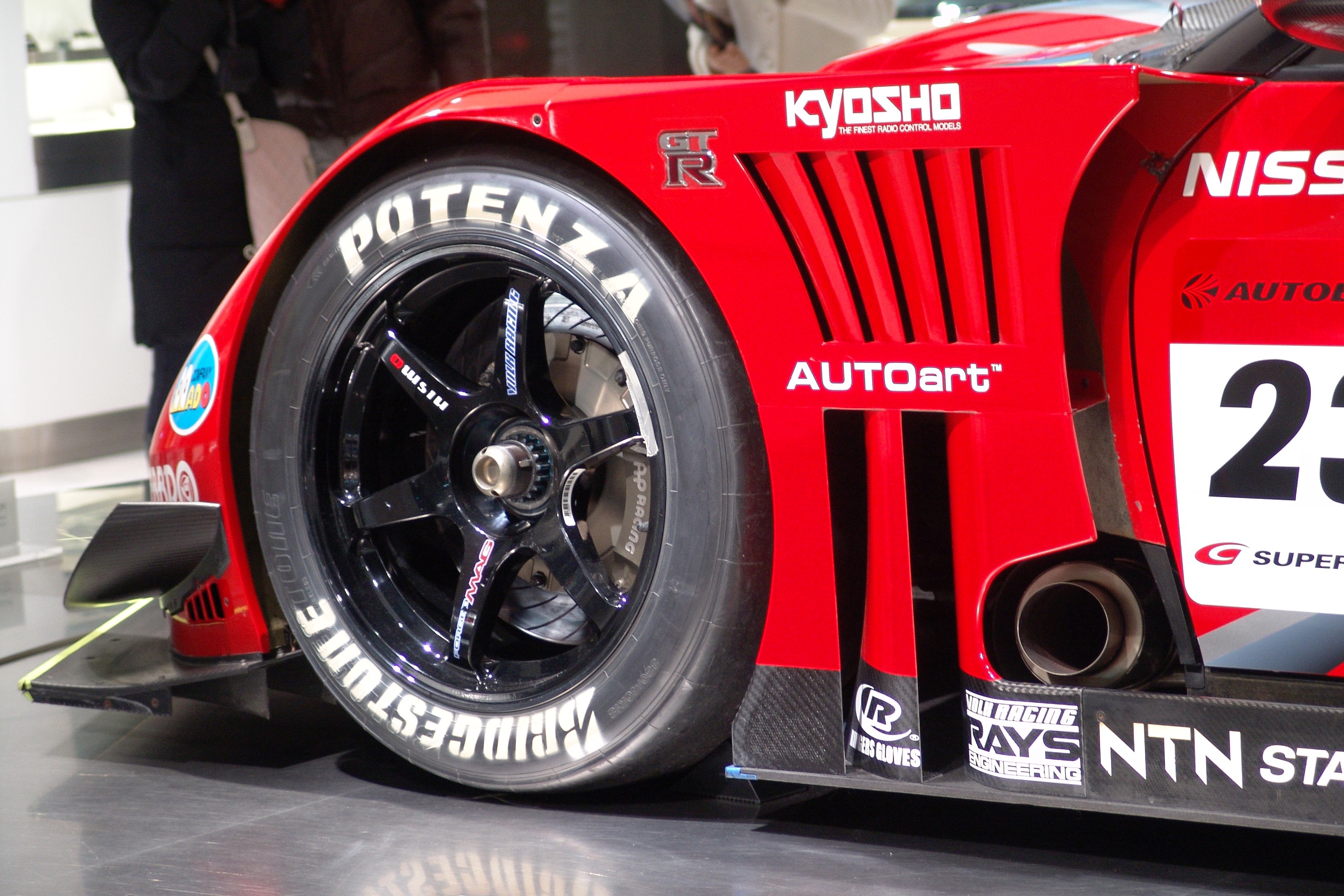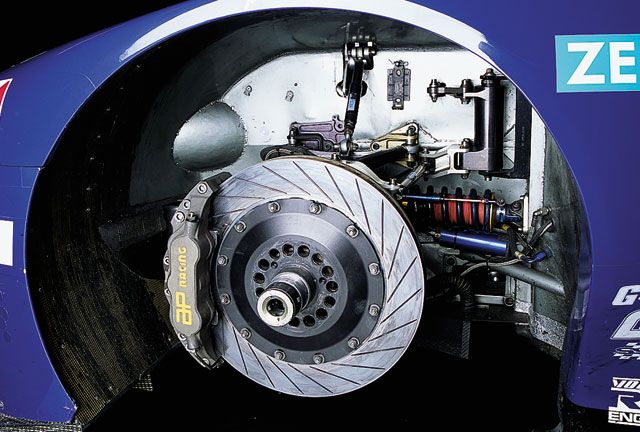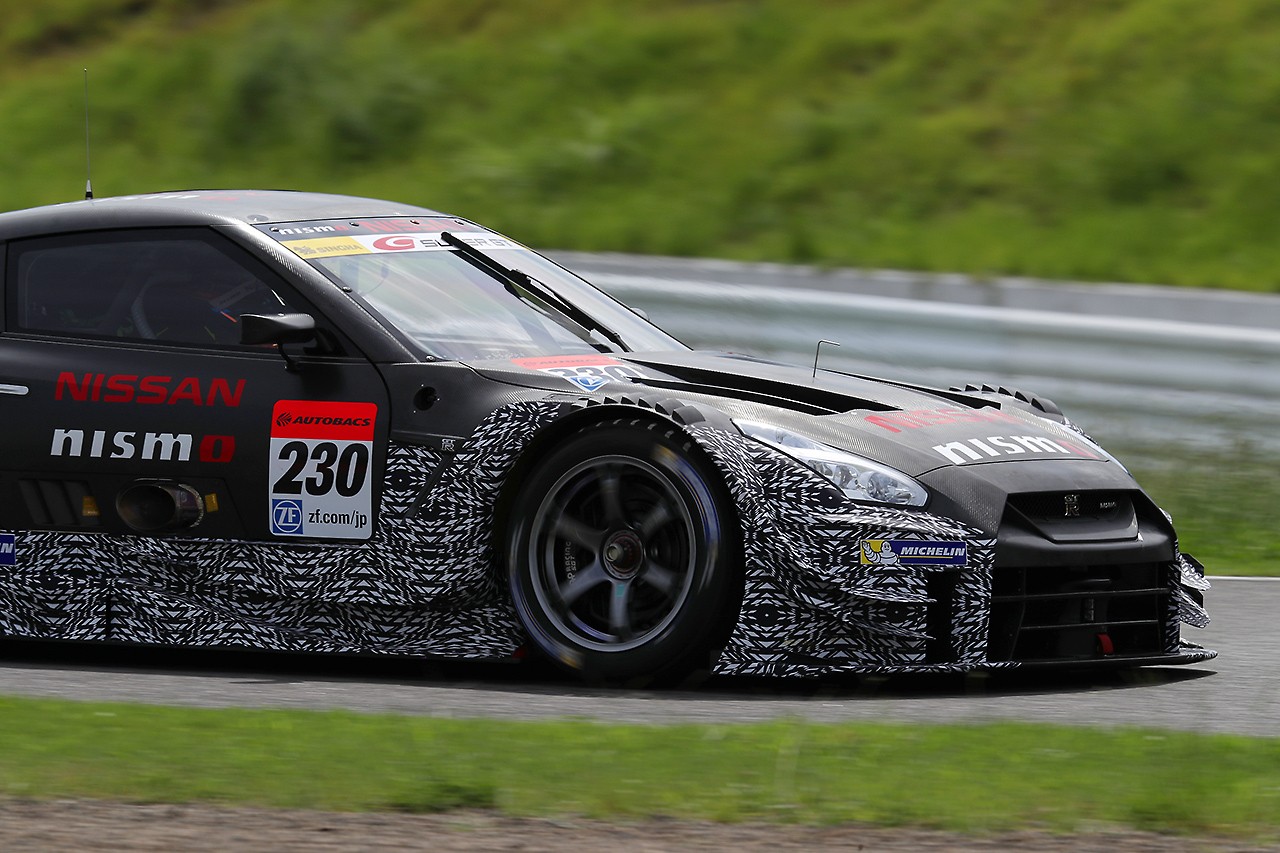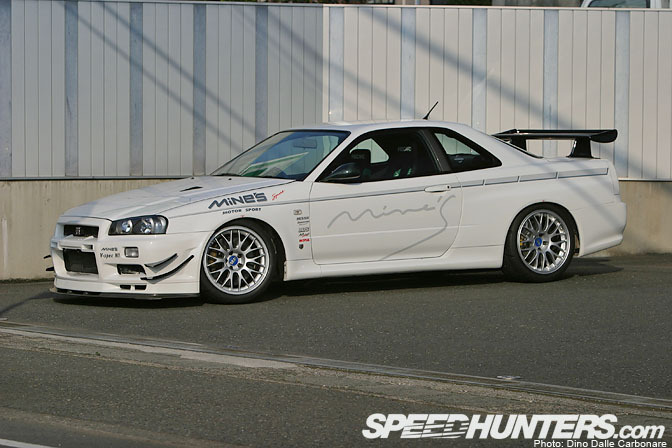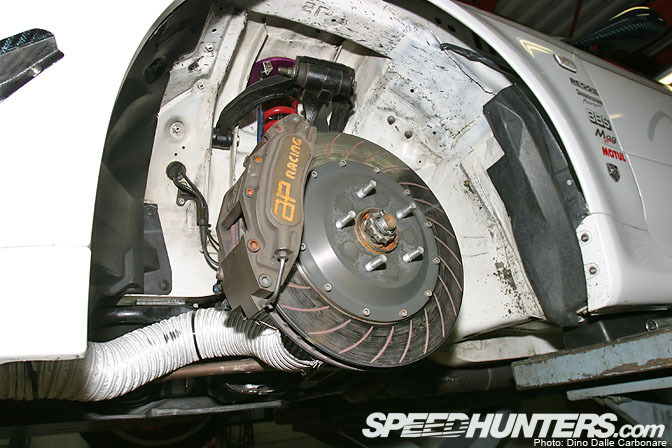 Share:
---
« Back to Listing