Ford Focus RS Competition Brake Kit Available Now!
08.25.2016
We recently had a generous local customer loan us his Ford Focus RS to test fit our Essex Designed Competition Brake Kit. Our brake kit offers an array of benefits over the OEM equipment. Most notably, our kit drops 16-17 lbs. off the nose vs. the portly OEM brakes, allows far more pad compound choices at much lower prices, and will fit inside wheels as small as 17".
Saves 16-17 unsprung lbs. from nose vs. OEM Focus RS brakes
Far more variety and less expensive 20mm thick pad choices vs. OEM Brembo pad shape (which is 15.1mm thick)
Allows for smaller diameter wheels & tires to be run (many 17" wheels will fit)
Fully floating, incredibly durable 325x32mm, 70 vane AP Racing disc
Fits front RS optional forged OEM wheel with 3mm spacer
Every component designed to resist the heat of extended track sessions
Pistons sized properly to allow for seamless integration with OEM master cylinder and ABS system
Designed to work with OEM rear brakes
Here's a pre-diet pic...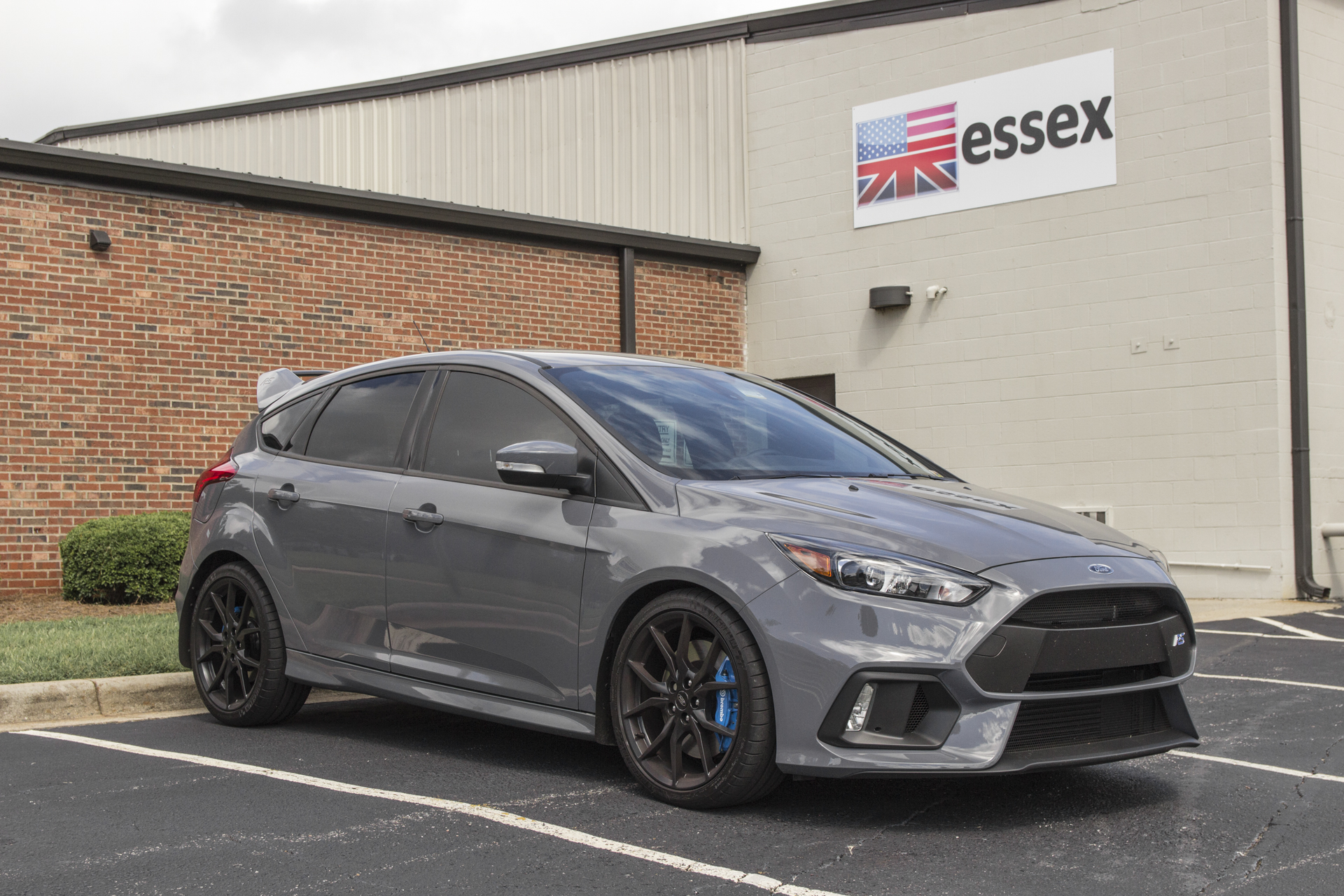 After shedding the boat anchors...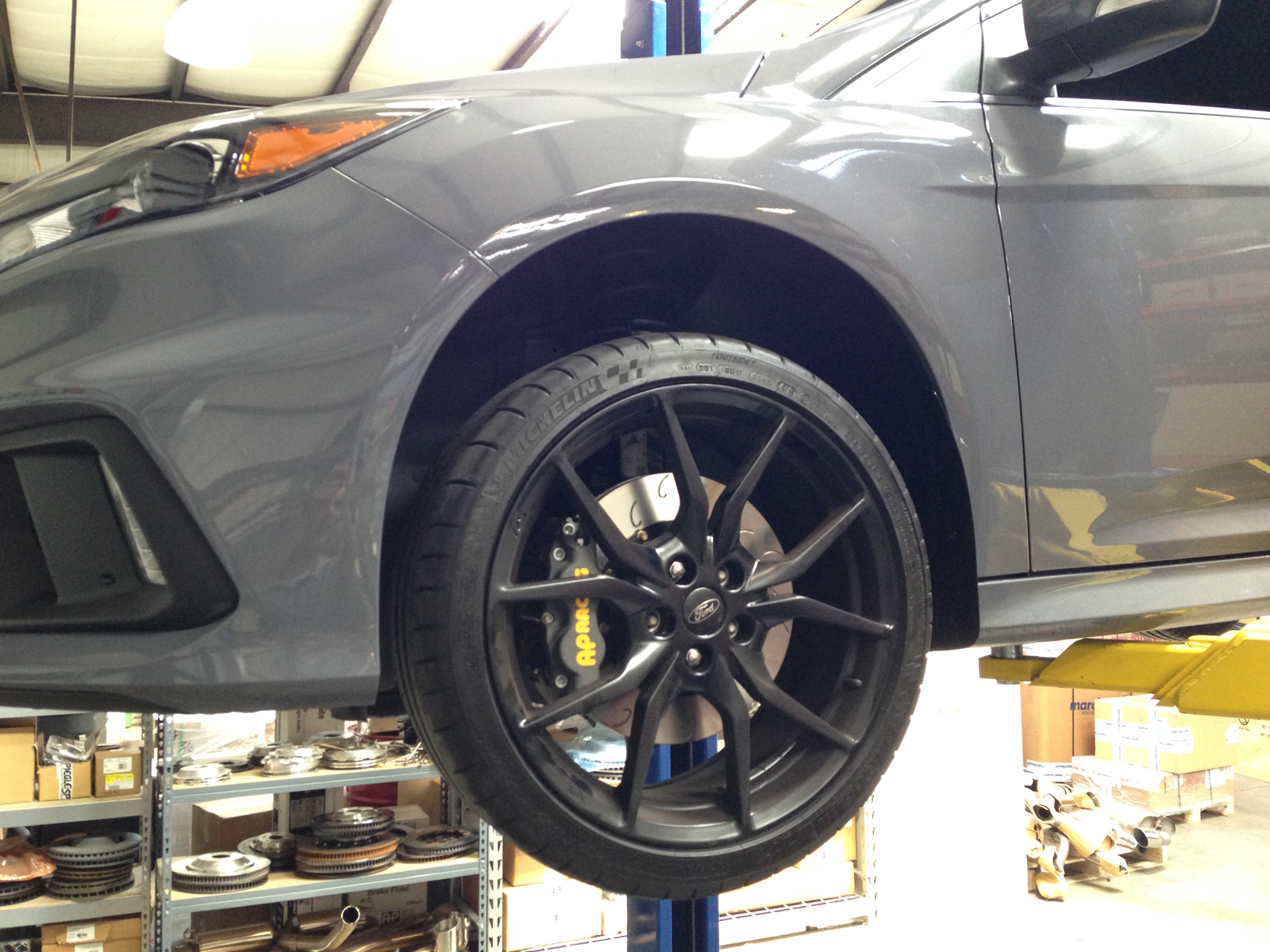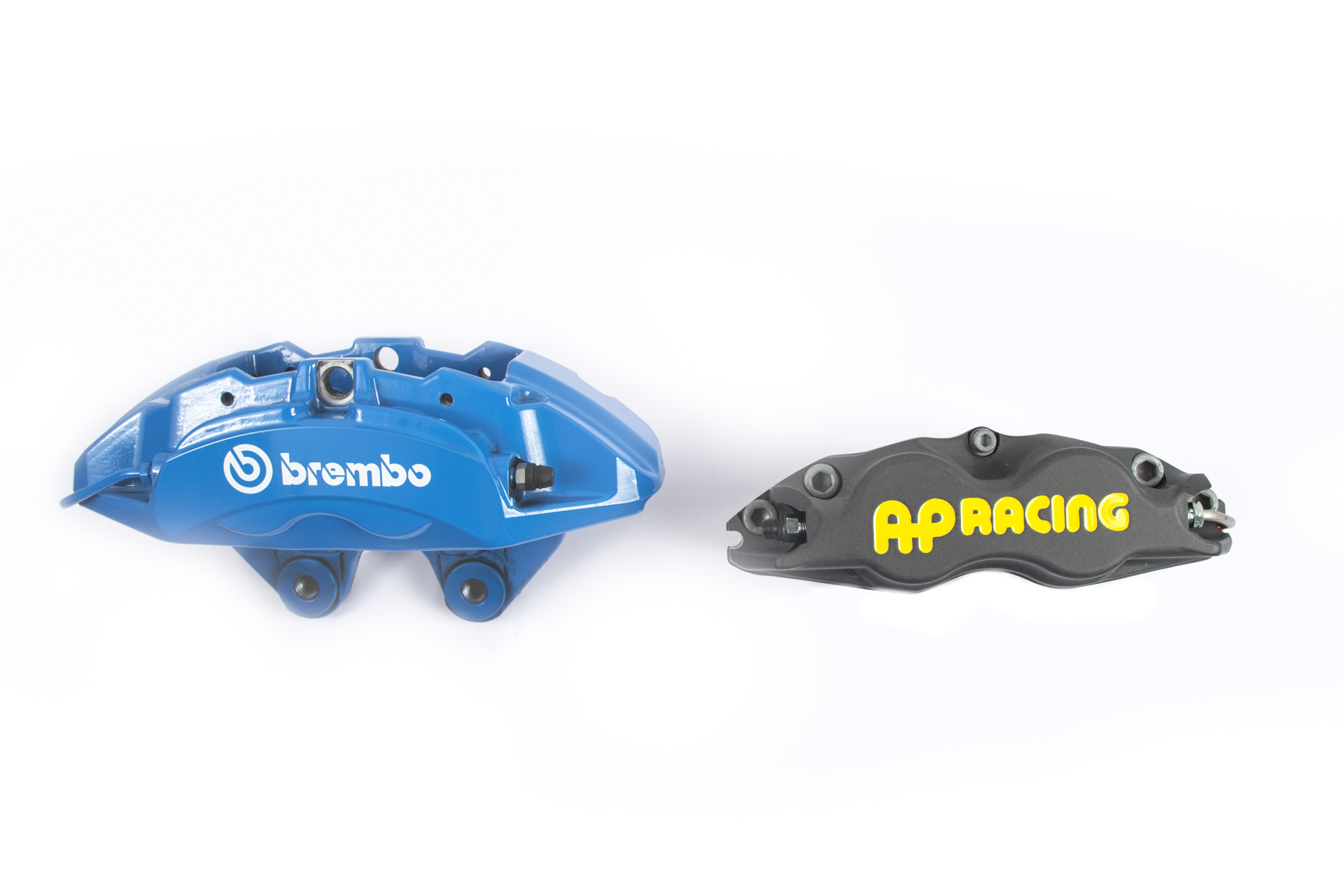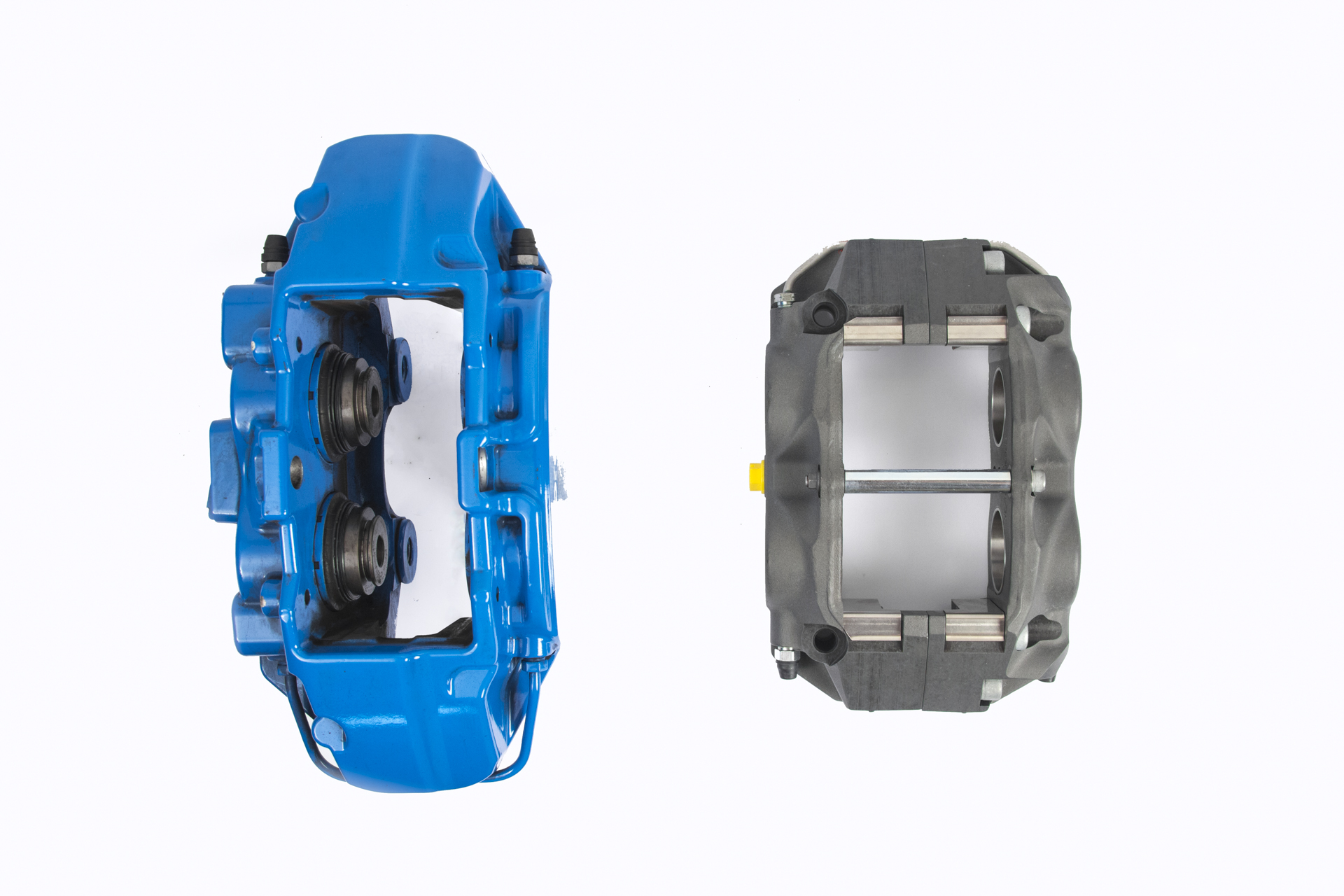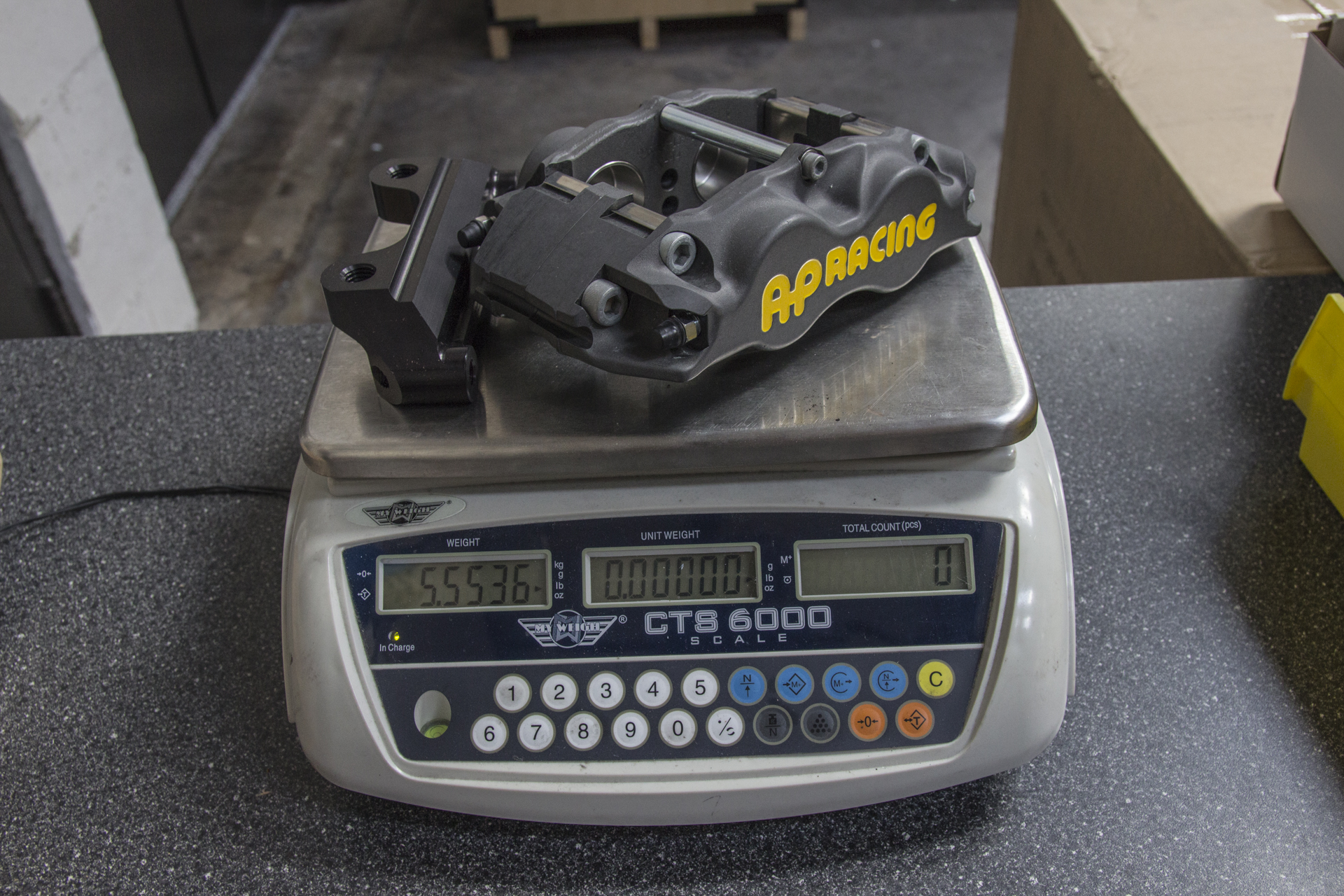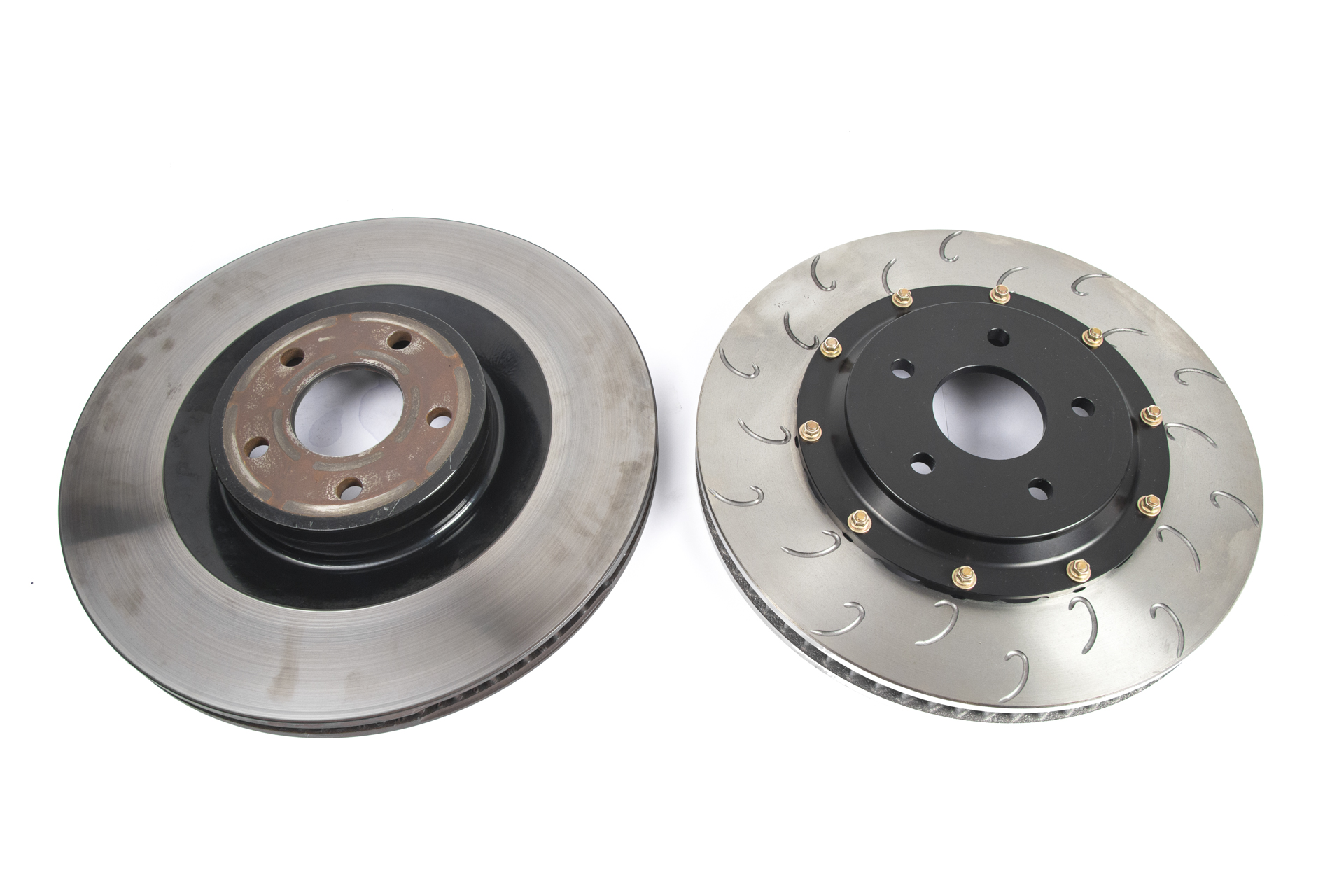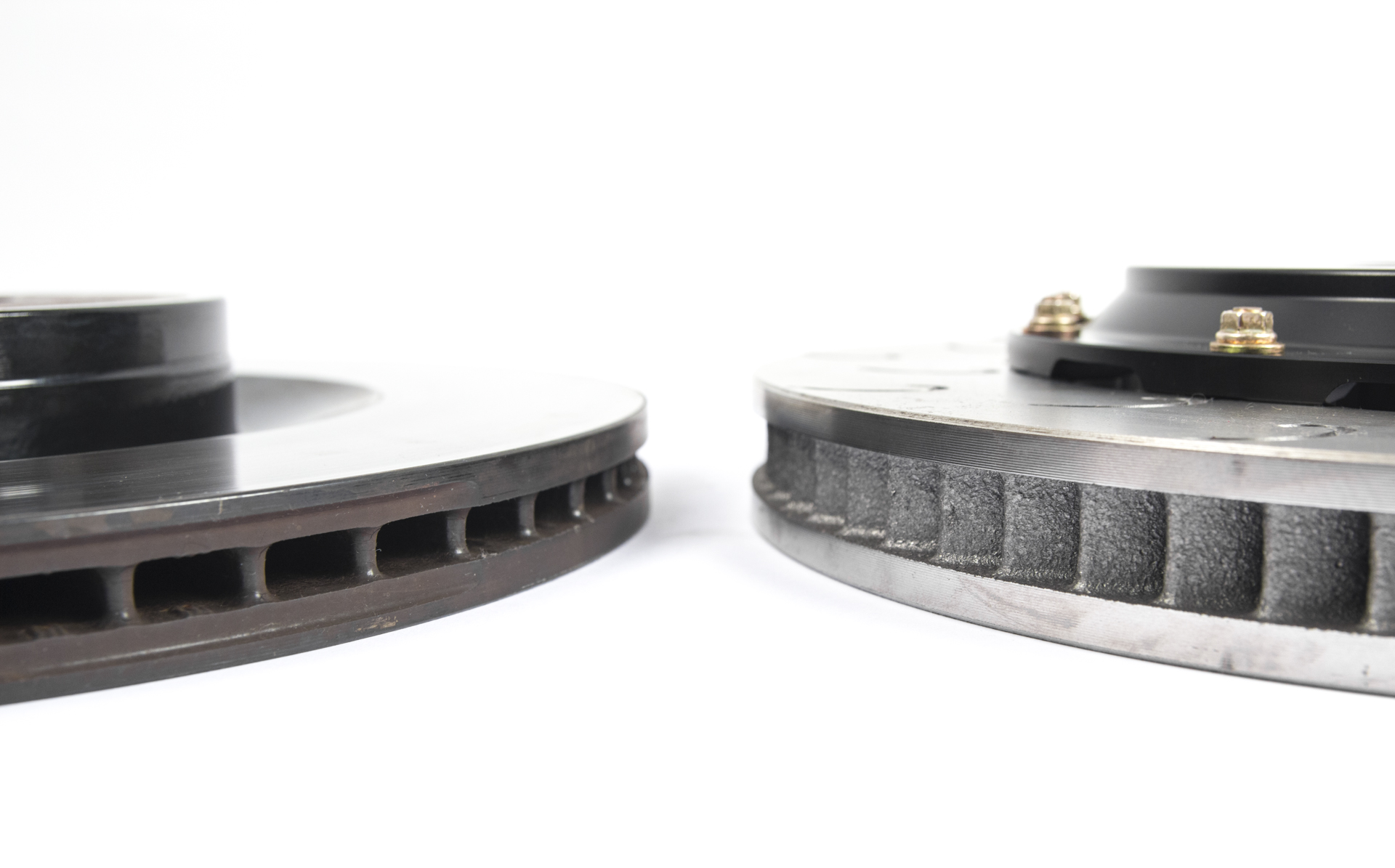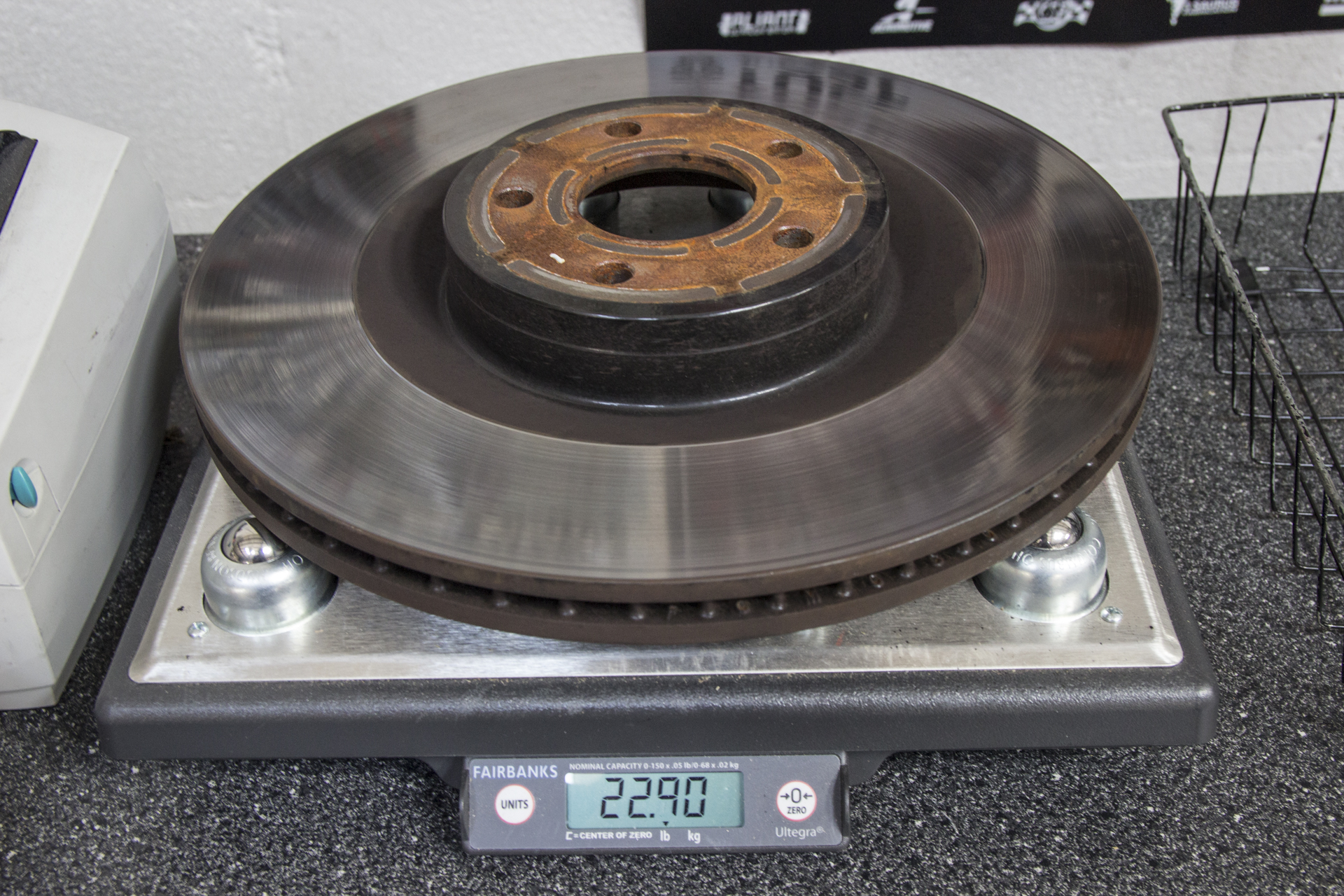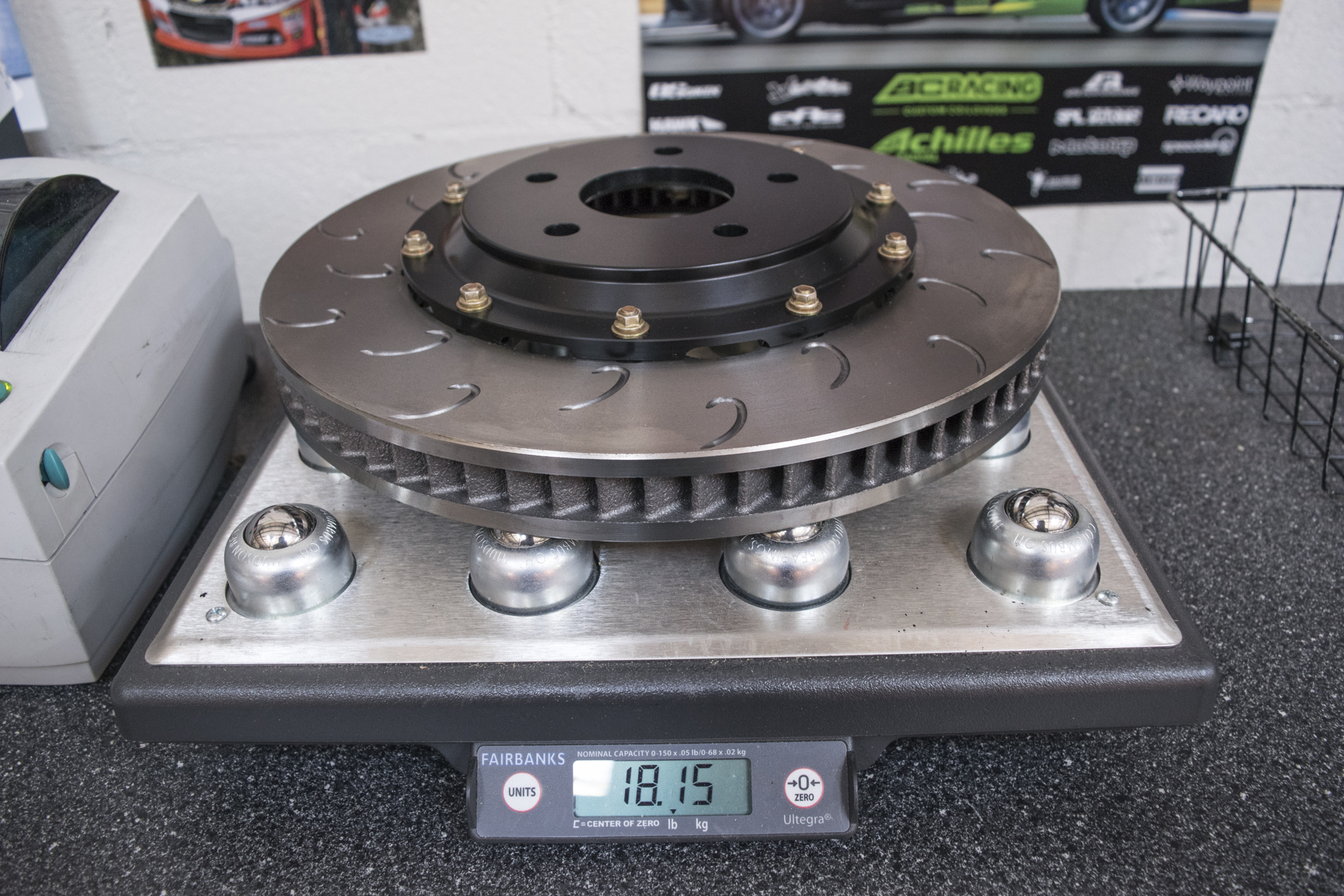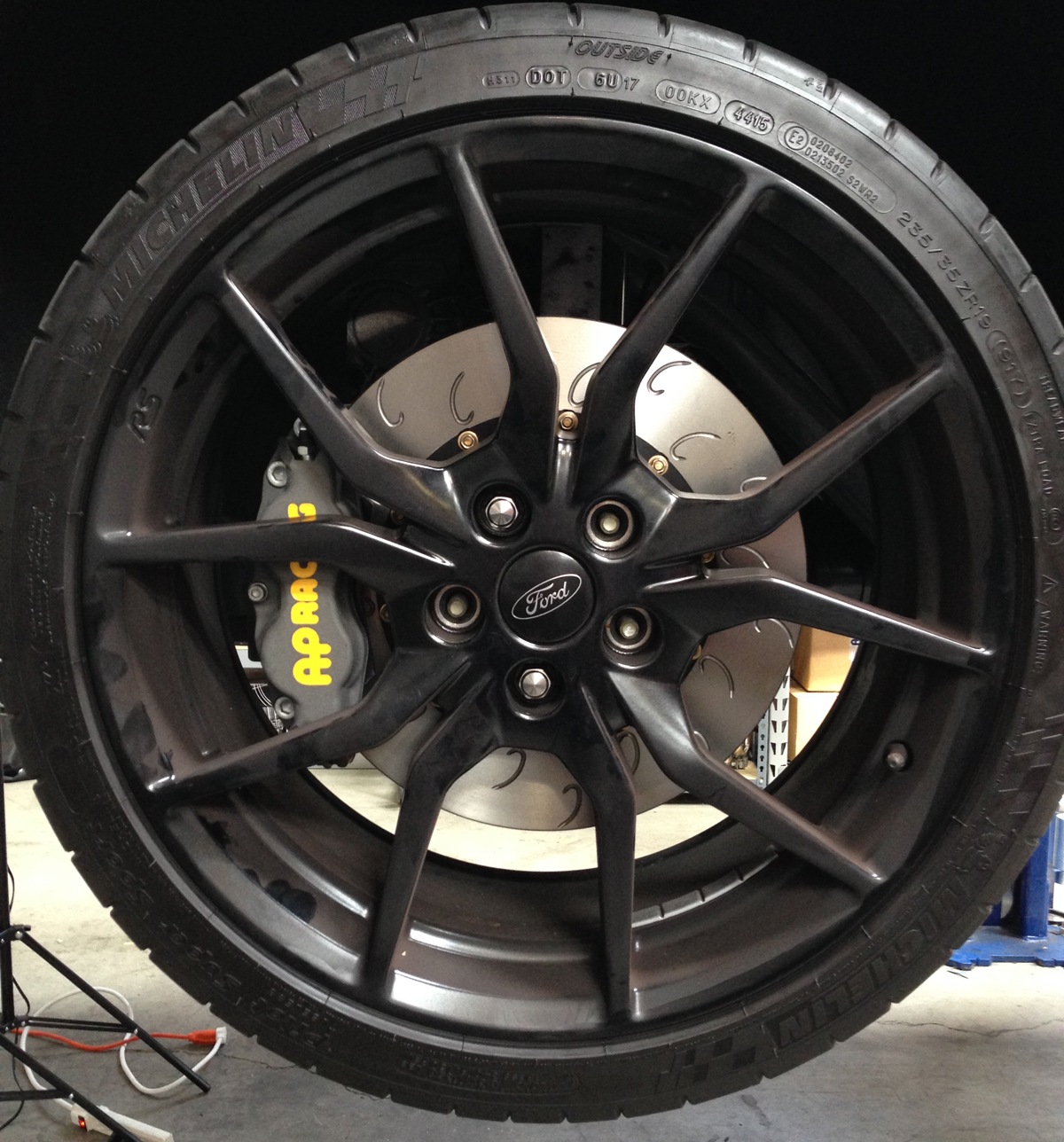 Share:
---
« Back to Listing