AP Racing provides massive boost in braking confidence for the Porsche Carrera T
06.16.2022
Adding to our growing list of satisfied Porsche customers, another 991 owner reached out to us recently with some feedback about his AP Racing by Essex Radi-CAL Competition Brake Kit. Aaron's upgraded front and rear brakes have provided a massive boost in confidence when pushing his Carrera T to its limit on the racetrack. He's running the following brake kits:
"I'm running the stock Carrera S wheels but plan on getting a dedicated set of 19" Apex wheels for the track. The fact that the Essex Parts / AP Racing kit fits with undersized wheels was a big selling point for me. My modification philosophy is in the same vein as the Carrera T ethos: make it faster by making it lighter, not more powerful.

Your experience level & driving history (e.g.- I have been tracking cars for 10 years with SCCA, etc.)
My first time on track was at the Porsche Sport Driving School in 2014, but I didn't start tracking my own car in earnest until 2016. I lived in Texas then and drove a 2016 Shelby GT350R with PCA, SCCA, etc. I replaced the GT350R with the 2019 911 Carrera T in 2021 and have been tracking it with PCA, Gridlife, and N.A.S.A. ever since. I got my N.A.S.A. Level 3 sign off last season and hope to get to 4 this year. Eventually I may look to race N.A.S.A. Time Trial events.

How have our brakes changed your driving experience?
The biggest change is confidence. With the Essex Parts / AP Racing kit I can go deeper, and deeper, and deeper into each turn confident that there will be enough brake to nail the turn in and apex. I simply can't out-drive what the Essex Parts / AP Racing kit can provide. I first noticed the difference between stock and the Essex Parts / AP Racing kit in turns 4 and 5 at High Plains Raceway. Turn 4 is a 45 degree right after the long straight, quickly followed by a tight 90 degree left in turn 5. The Essex Parts / AP Racing kit allows me to brake late in turn 4, maximizing my top speed in the long straight and setting me up for turn 6–a nasty decreasing radius right—thus significantly reducing lap times.

Problems that the brake kit solved (e.g.- pad fade, disc cracking, soft pedal, etc.)
While the base brakes on the Carrera T are often regarded as its "Achilles heel" on the track, the reality is that the rear weight bias and lightweight nature of the car mean you really have to push it to reveal weakness. I found that weakness when upgrading the stock Pirelli P Zeros to Michelin Sport Cup 2s. With the Michelins, the stock brakes became the weakest link in the car. They never deteriorated to the point of severe fade or damage, they just let the rest of the car down.

Favorite product feature
The ability to swap pads without having to remove calipers is game-changing. The 991 likes to go through rear pads at a shockingly quick pace. I hope the Radi-CAL will last longer than stock, but when it comes time to replace them it'll be a quick and painless job.

Comparison to other products you've tried in the past
The only other big-brake setup I've had was my GT350R's massive Brembos. The GT350R was ~500lbs heavier than the T, so it's an imperfect comparison, but the Radi-CAL setup on the Carrera T feels at least as good as the Brembos with G-LOC G12 pads.

Customer service by Essex before and after initial sale
Every question pre-sale was answered promptly and thoroughly. Every question post-sale was the same. Customer service doesn't get any better.

Documentation and ease of install
The installation documentation is excellent with color pictures and clear instructions. It would be nice to have a video showing the installation as well, though by no mean necessary. I used a power bleeder during installation which I suspect many others will as well. It might be nice to include instructions for others doing the same, but this is really splitting hairs.

Would you buy it again, and would you recommend it to a friend?
Yes, absolutely. I can't think of a better upgrade to the 991.2 Carrera platform. I suspect the Essex Parts / AP Racing kit is superior to the Porsche Carbon Ceramic Brakes (PCCB) for those who track. While you can replace the PCCB discs with iron rotors for track driving, those iron rotors in the PCCB sizes are big and heavy, probably nullifying some of the benefits of the PCCBs (while the discs in the AP Racing by Essex Kit are smaller and considerably lighter).

Anything about the product that you think could be improved?
I originally thought it would be nice to include a few extra copper washers for the banjo bolt. Getting the lines installed required a bit of "test, twist, test, repeat." I ended up getting some additional 10mm copper washers after torquing to spec then realizing I wanted to adjust the line further."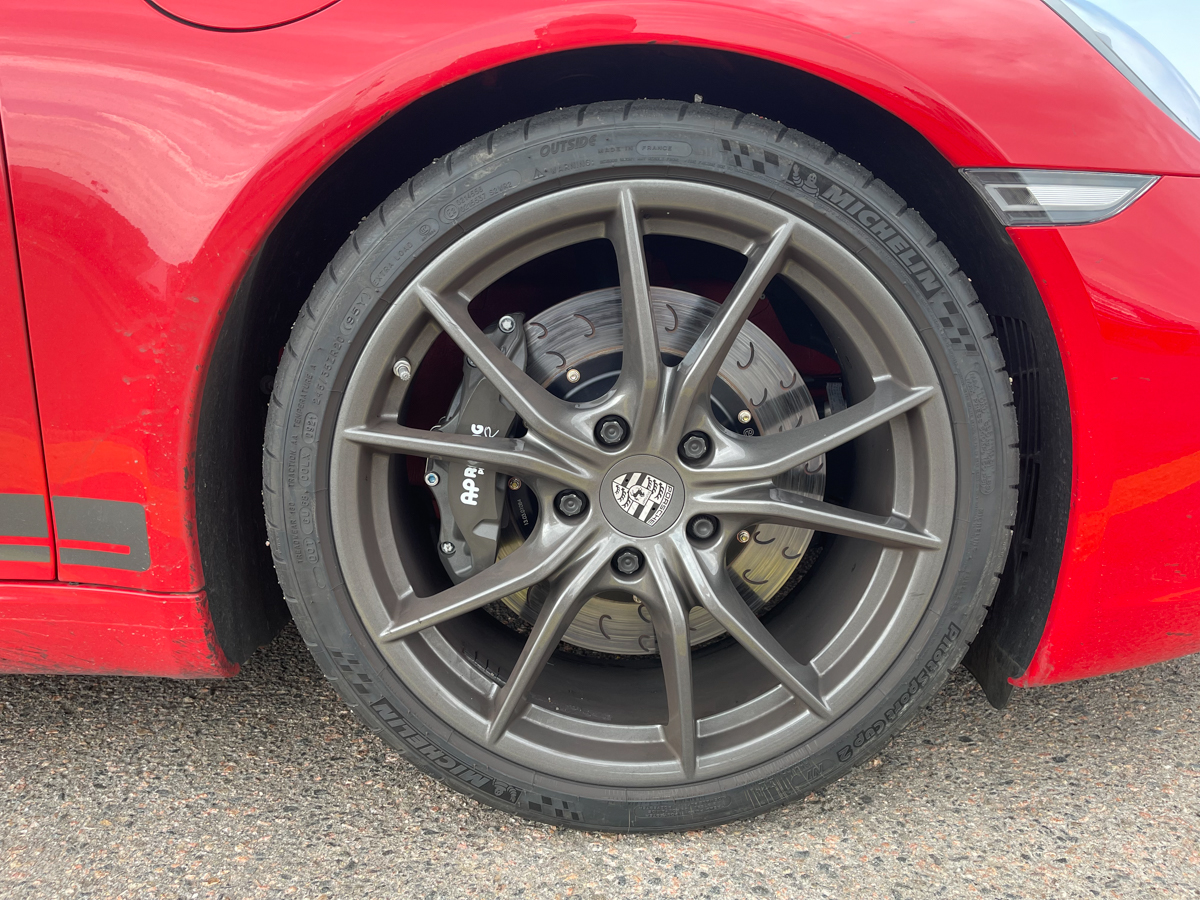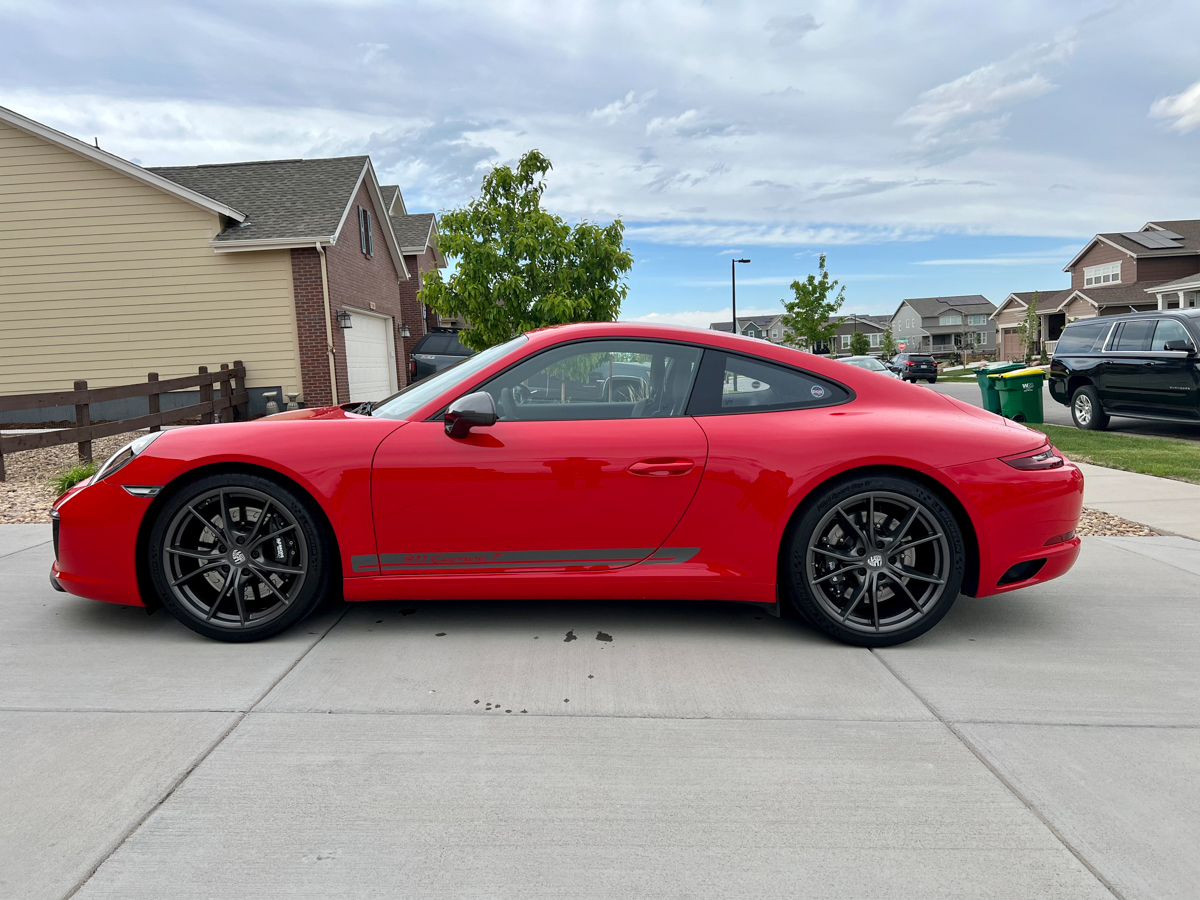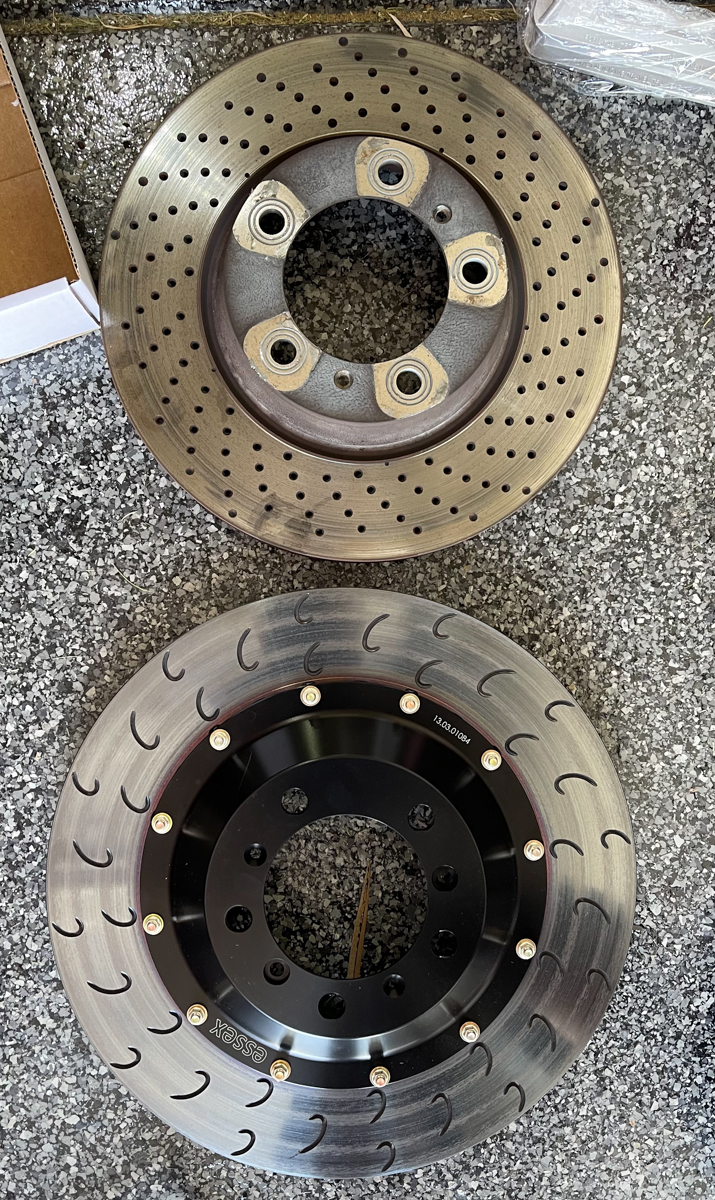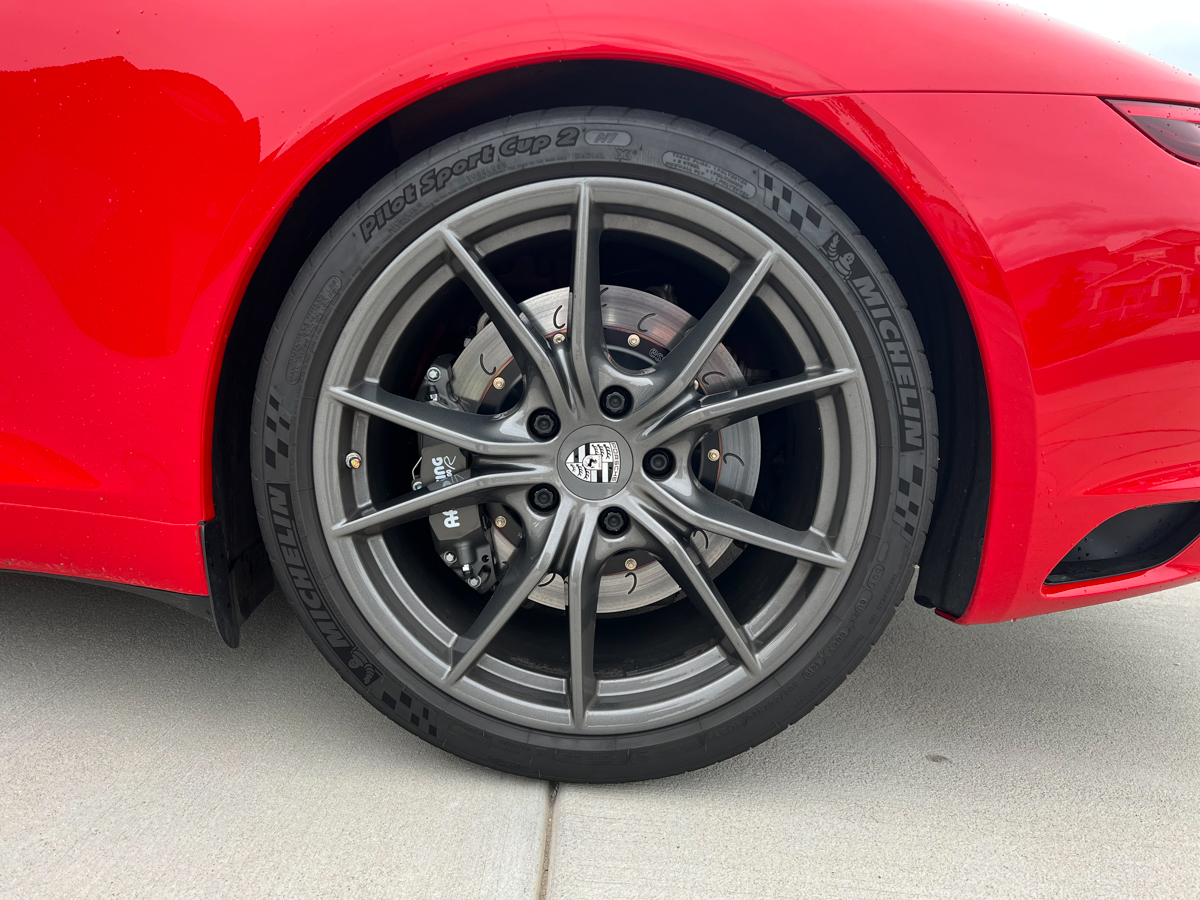 Be sure to follow us on Facebook, YouTube and Instagram for more Essex Parts content!

Share:
---
« Back to Listing