Experienced racer dumps tiny stock Porsche brakes for an AP Racing by Essex Road Kit
05.25.2021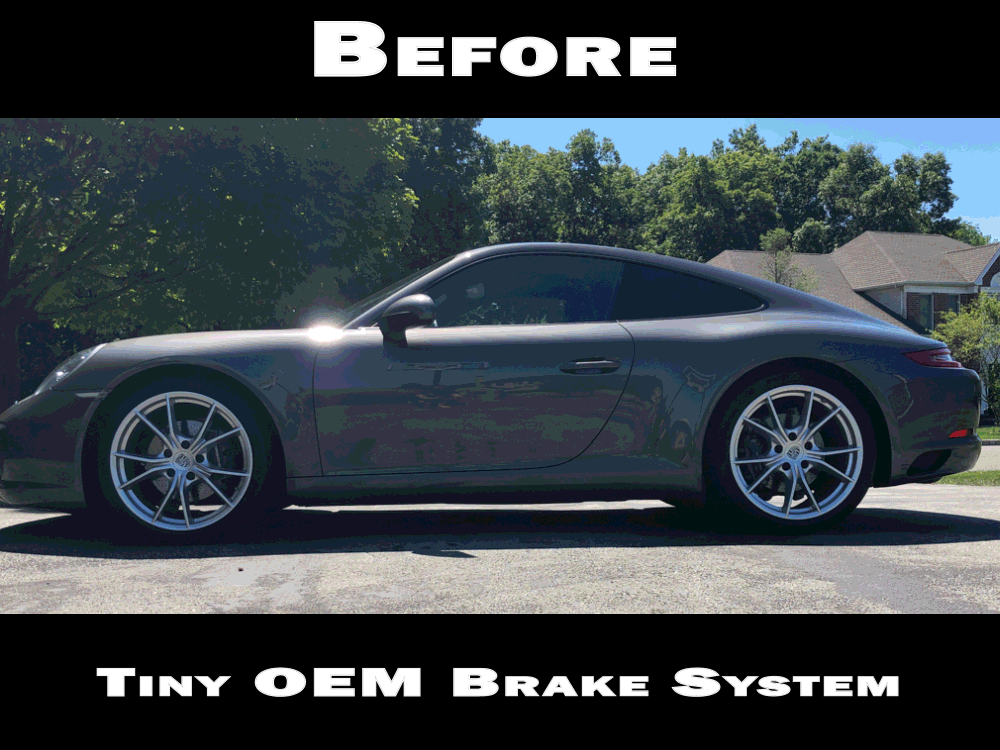 Our AP Racing by Essex Radi-CAL Road Brake Kits have been gaining substantial momentum since their debut last year. The gigantic J Hook Discs (380mm at both ends) draped by gorgeous red, black, or silver painted calipers make these kits an obvious solution for drivers with dual-purpose road and track vehicles. Our Road Kits, which differ somewhat from our more commonly known Competition Kits, have impeccable road manners while also having plenty of thermal capacity for serious track use.
When it came time to update the style and performance of his 2017 Porsche 911 Carrera (991.2), our client Rob sought us out, and ultimately selected our front brake kit and rear brake kit in silver. Below are Rob's initial impressions, and a second take on the brake kit:

"I had posted up a question regarding brake upgrades for my 2017 991.2 C2. The result was that I could get away with upgrading to two-piece rotors and pads. After a ton of debate and changes in what I'm going to be doing with the car, I'm going to upgrade to a 4-wheel AP BBK. I wasn't planning on tracking my car, but after thinking about it, I will more than likely track the car since I just don't have that much time to dedicate to racing, plus I love to do a ton of back road blasts. I've been spoiled for quite some time running BBKs on my street cars for the last 12+ years (BMW and GTI) and race cars. I really value a great brake pedal and the added security of a great braking system. I do have my SCCA Comp license and BMWCCA Comp license, mostly running endurance races (6, 9 or 12 hours races), so I definitely know the value of great brakes. Like I always say, "Going fast is fun/optional, stopping is mandatory."

What really swayed me to go with AP Racing is the fact that they are a world renowned automotive company that supply not only a TON of racing teams, but also supply braking and components to many OEM manufacturers. Their racing arm supplied components/braking systems to almost half the participants in this years 24 Hours of Daytona (clutches, master cylinders, pedal boxes, master cylinders, proportioning valves, air jacks) and they supply full braking systems and clutches for stock car, WRC and LeMans/ WEC. Further, AP just can't keep their replacement and BBK upgrades in stock for the Porsche GT cars. It's really telling when the cars that are at the top of the performance mountain choose to upgrade to an AP Racing by Essex braking solution.

Another thing that I like about BBKs is how quickly it is to change pads and the number of pad compounds that are available. Once you get used to doing this, it takes longer to remove the wheel than changing the pads.

First note: The six piston caliper is very meaty and the details are really great. They look the business for sure.
Second note: The 380mm rotor is HUGE! That is a 15" ruler in the pic. It's extremely hard to see that it's very close to 15" without being directly over the top of where you read the measurement. From the photo angle, it looks smaller than what it measures. They look really sharp and should stop the car on a dime.
For now, some brake ****!

BRAKE UPDATE:
I actually now have some nice seat time with the Essex/AP BBK and it's been everything I've been looking for. I have extensive track history with my BMWs and have had BBKs on all of my cars for over 12 years now. The AP BBK is not only stunning to look at, but performs flawlessly. There are zero fitment issues with the stock 20" Carrera S wheels. No spacers are needed front or rear, even though they really fill out the wheels now. They just look like they fit the car so much better. None-car people have even asked me about the brakes; it's that apparent.

When driving around town or on the highway, the brakes work as any normal brakes do with no fuss or even second thought about them - as they should. There's no additional noise either. Pushing the car harder and harder into corners and really hitting the brakes to get some heat into them, the brakes come alive and really haul the car down to speed quickly. The pedal gets a bit more grabby as you build heat into the rotors and pads, but it's still super easy to modulate braking with just the slightest of inputs. Of course on the street, there is zero hint that they are actually getting warm, just better. Braking distances seem to actually get shorter. They hold up perfectly without an issue.

When I get them out on the track, I'll be 100% confident these will do the job. I love the brakes and am so happy I got them! Definitely worth it for anyone who is serious about upgrading their brakes. It's a complete package.I took a couple of pics. The close-ups were taken today - yes, I actually drive my car as much as I can so they wheels are pretty dirty."

Full mod list for Rob's 991.2:
Soul headers/sport cats
Numeric shifter/cables
Rennline Pedals, trackmats and foot rest - installed (love how easy it is to move my feet around for heel & toe without any carpet getting in the way)
DSC Sport V3 Controller
Bilstein B16 Damptronic coil-overs
Tarett Engineering F/R Sway Bar Drop Links
Elephant Racing Bump Steer Adj Tie-Rod End
Blackmill Aerofoils
Clear side markers
Sport front lip
AP Racing by Essex Road Radi-CAL Brake Kit front and rear
Custom Litespeed Racing wheels (in process)
Michelin Pilot S4S - 255/35 front, 315/30 rear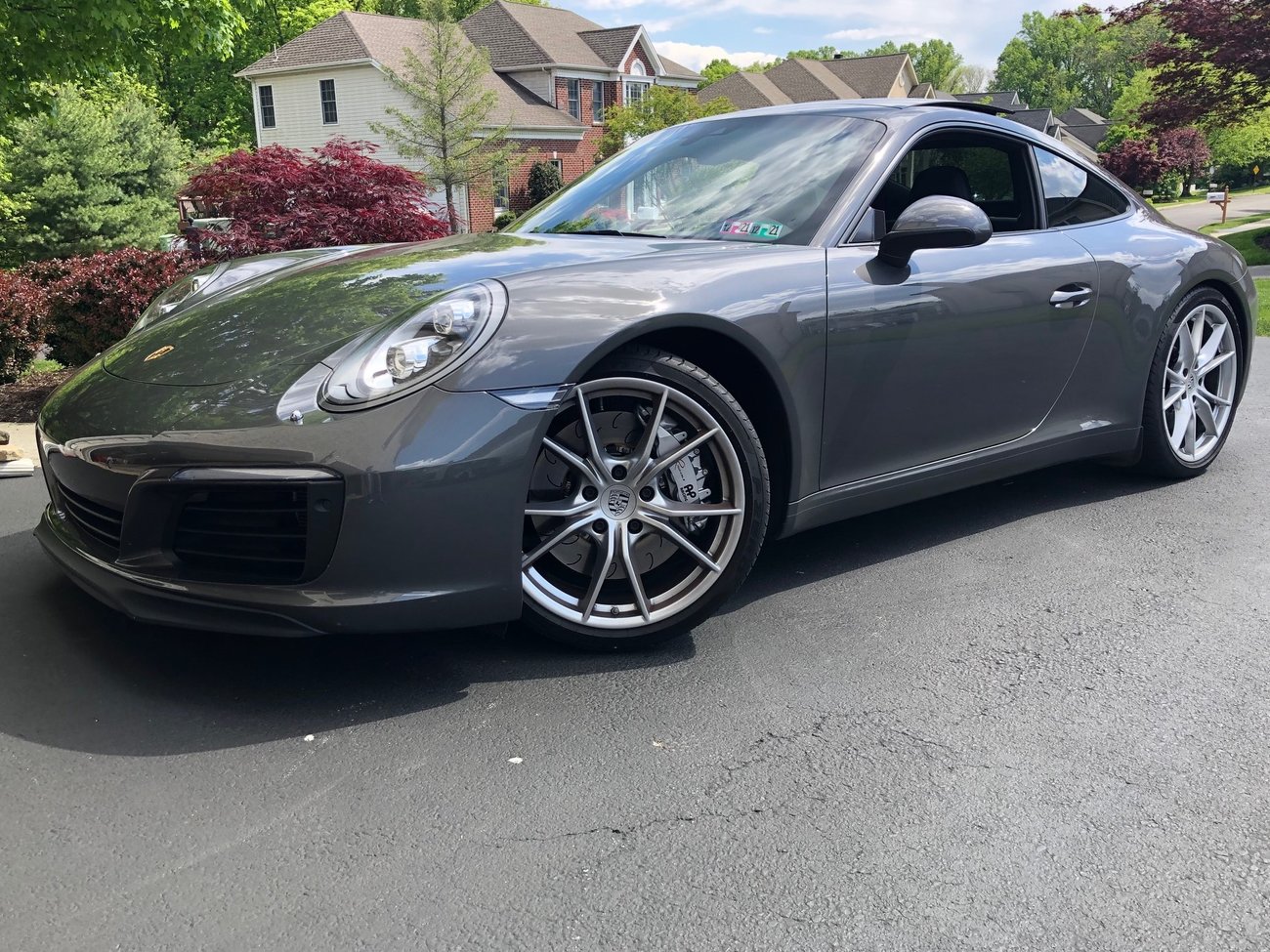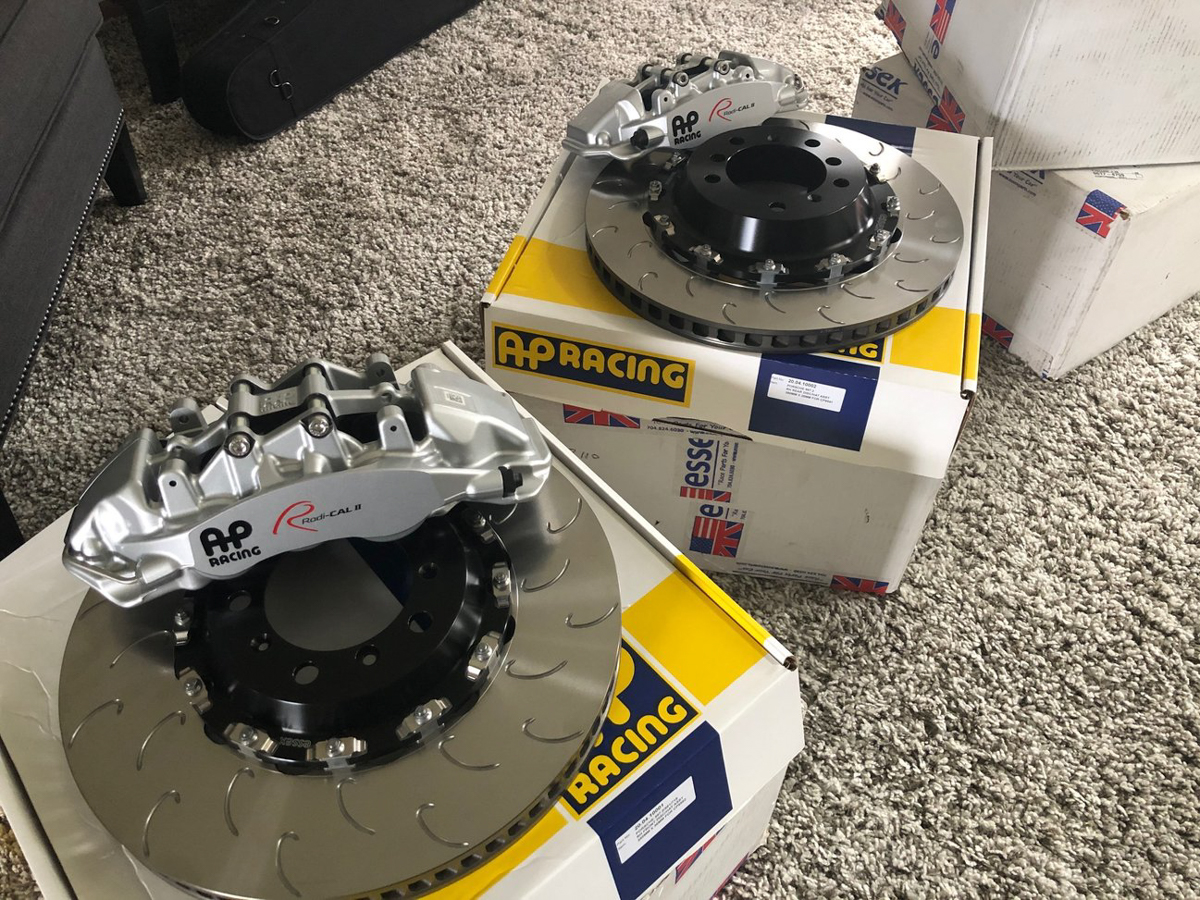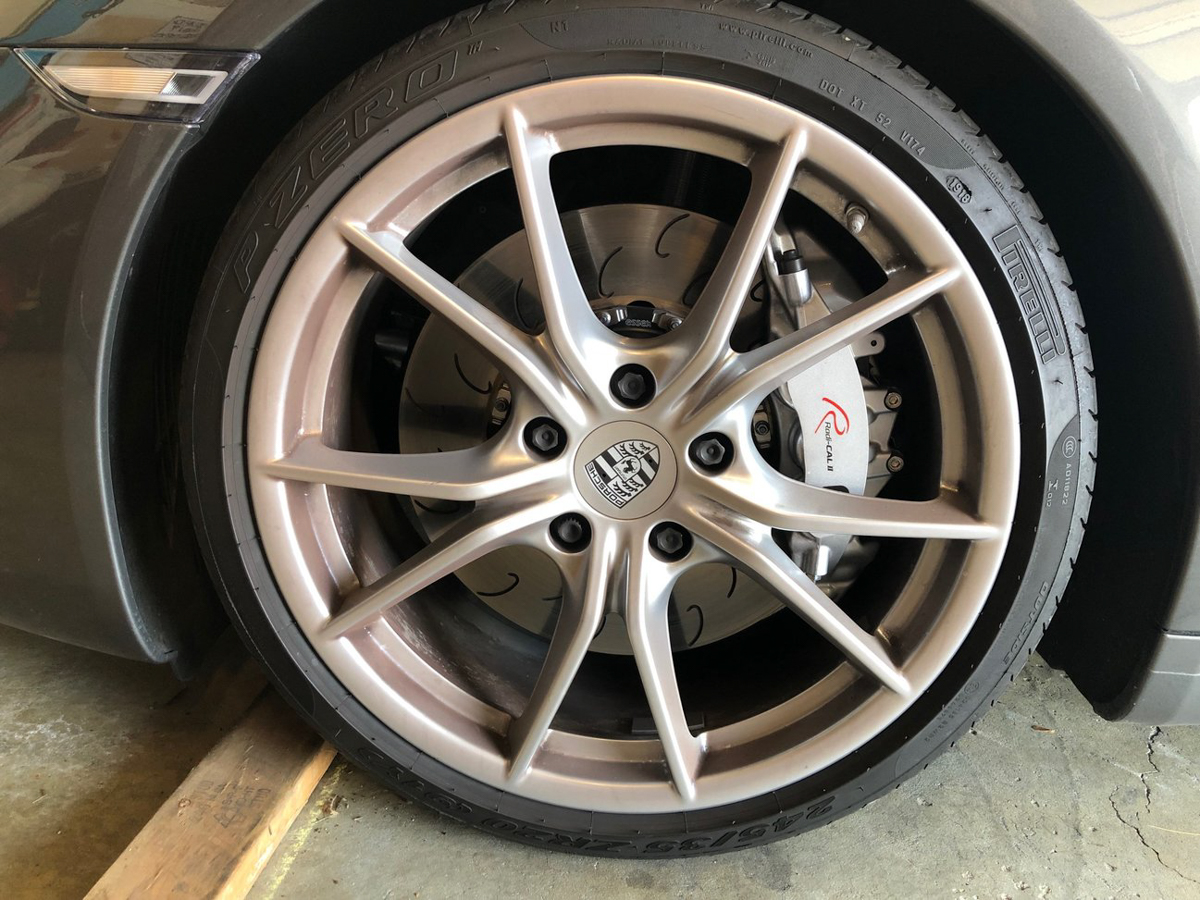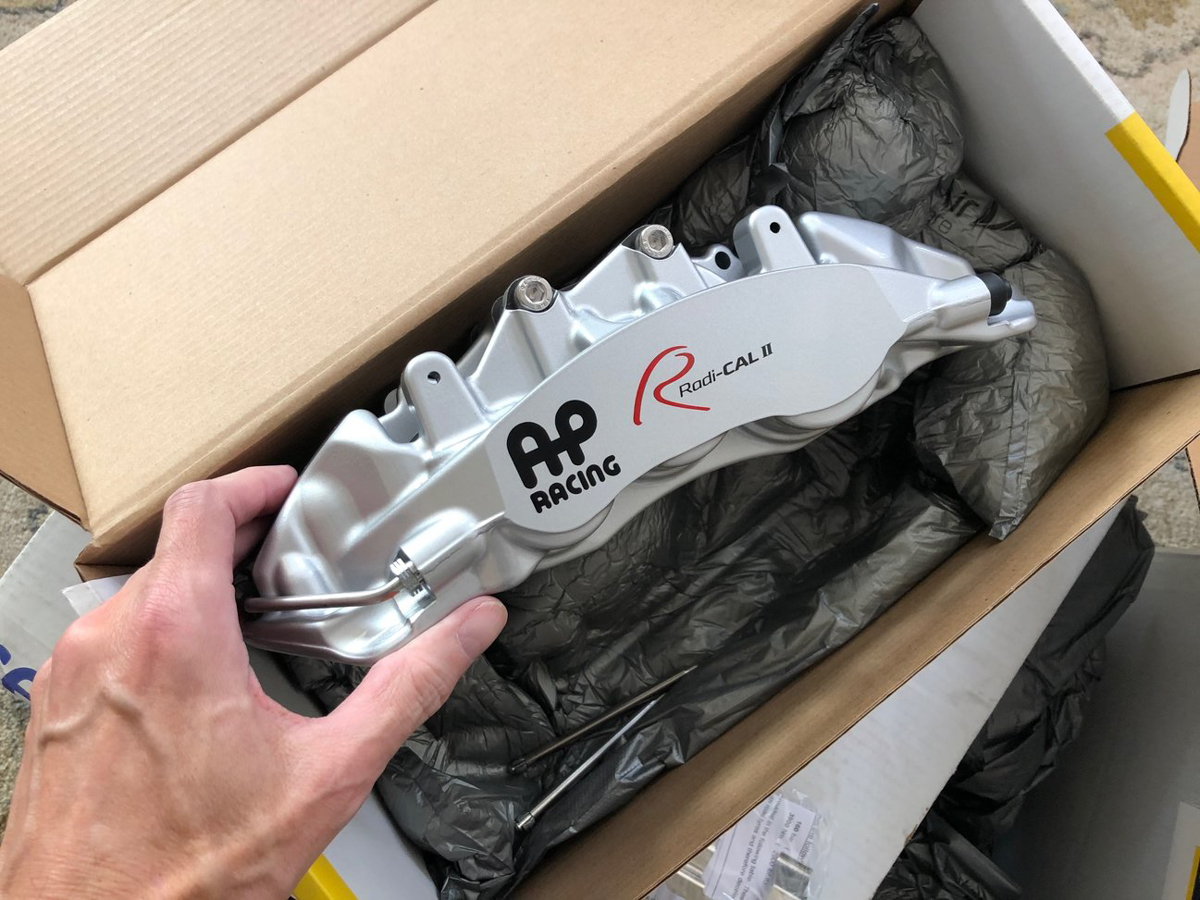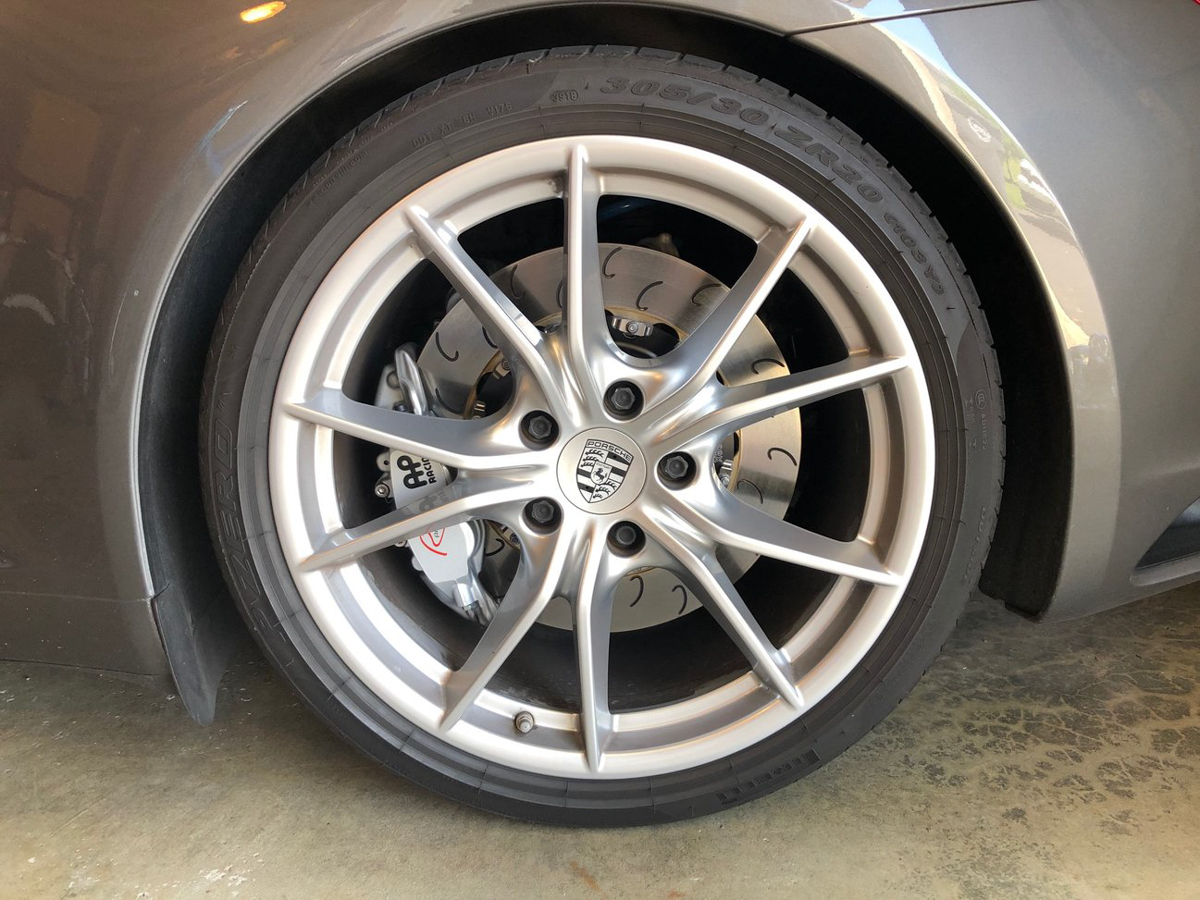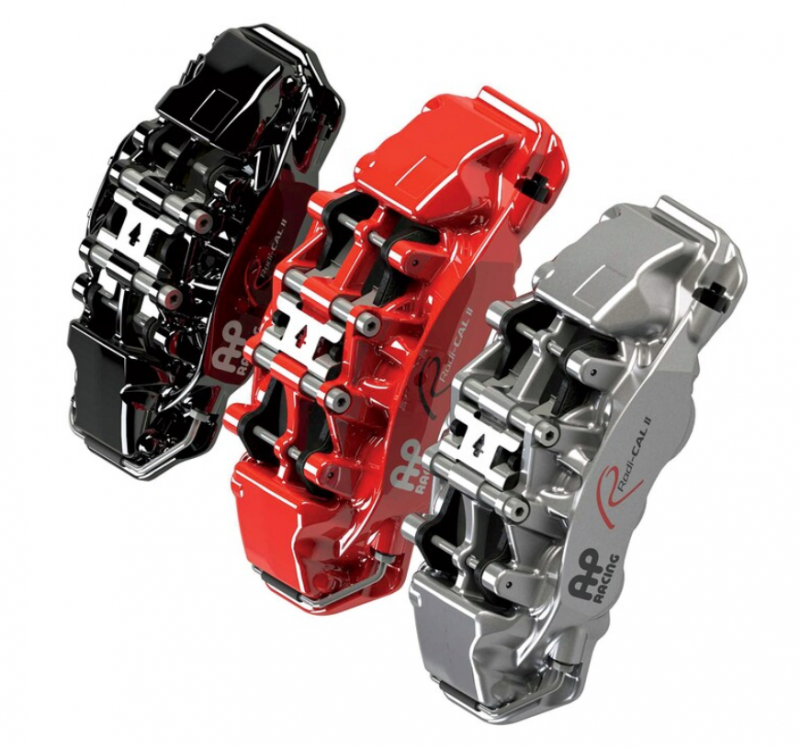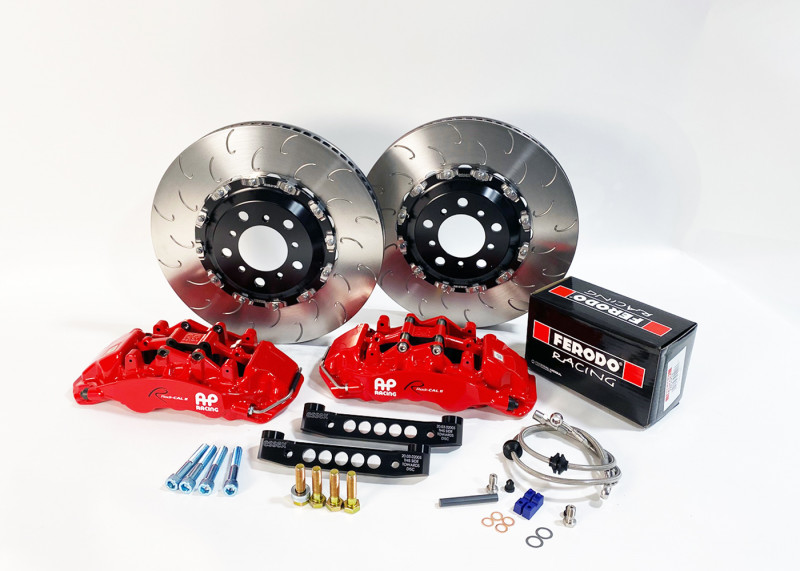 Share:
---
« Back to Listing