Eradicating failure-prone stock brake components on a Gen.6 Camaro
08.30.2023
Most factory brakes can't take the heat generated at a track day. Heavy, powerful modern cars like the Gen 5 and Gen 6 Camaros have been known to completely torch their stock brakes in only a handful of track sessions, to the point at which they look like they've been burnt in an oven! One of our Camaro clients, Greg, who was fed up with his stock calipers' scorched piston boots and tedious brake pad changes decided to avoid future anguish by upgrading to our AP Racing By Essex CP9668 Heavy Duty D62 Competition Brake Kit. He is now enjoying superior thermal management and brake component durability. We had a chance to chat with Greg when he was purchasing some spares, and below is what he shared about his experience with the big brake kit thus far:
"The AP Racing set up as mentioned before DOES NOT use piston boots so that point of failure is eliminated. First off, after inspection of the brake system, I found there were NO signs of any heat damage that you would normally see on a ZL1 1LE set up. Specifically I would basically COOK even the high temp piston boots even after just ONE hard track day on the ZL1 1LE set up. I noticed that the gray anodized finish on the AP Racing calipers showed absolutely NO SIGNS of heat damage such as color fade. They basically still look brand new.

The rotors after track use were showing signs that the pads were tracking VERY evenly across the surface of the rotor. What this indicated to me was that the brake piston pressure was more consistently applied than on the ZL1 1LE set up. A part of that I think is that the AP Racing calipers while considerably lighter (10 pounds per side); are much more rigid AND that the springs that are BEHIND each of the brake pistons were doing their intended job of maintaining more consistent pressure against the brake pads.

Another issue that the AP Racing setup solves is pad changes are MUCH Easier and Much LESS FREQUENT because the pads are 25MM (1 inch thick - see pic). This assumes you are using the CP9668 caliper. In my PARTICULAR case I chose the HEAVY DUTY version of the CP9668 caliper which uses 62MM width pads as compared to the standard 54MM width pads. To change the pads you simply unbolt the TWO Allen headed bolts you see in the pic of the caliper.

Secondly,

I changed out to the FERODO 3.12 track pads from the 2500 compound track/street pads while I was at the track and that MAYBE took less than five minutes per side after the wheels were off (I drove to track with my street tires and changed out to MICHELIN slicks at track). I was using anti- rattle clips and the TWO 6MM retaining bolts with the AP Racing calipers. I have since started using the quick change spring caliper brake pad retaining clip that eliminates those two bolts which makes the pad changes even quicker."
Greg also provided a video of his personal best run so far at Eagle's Canyon Raceway. Enjoy the video (and V8 soundtrack!) below via YouTube.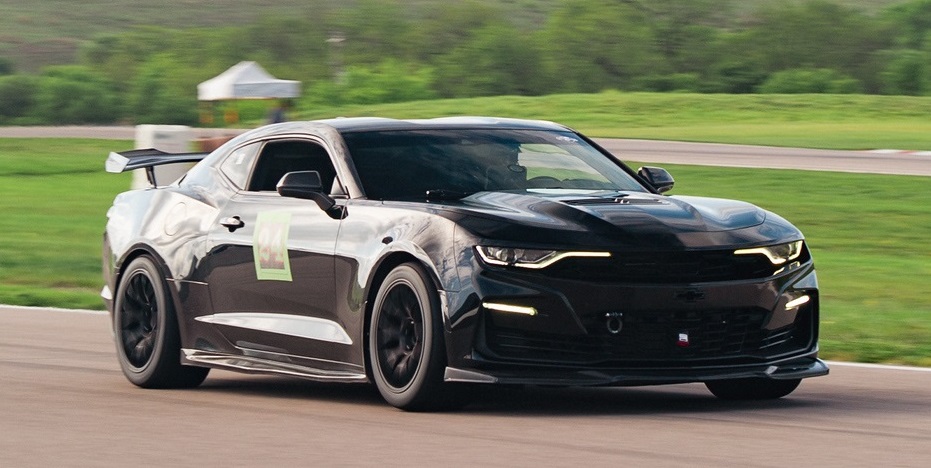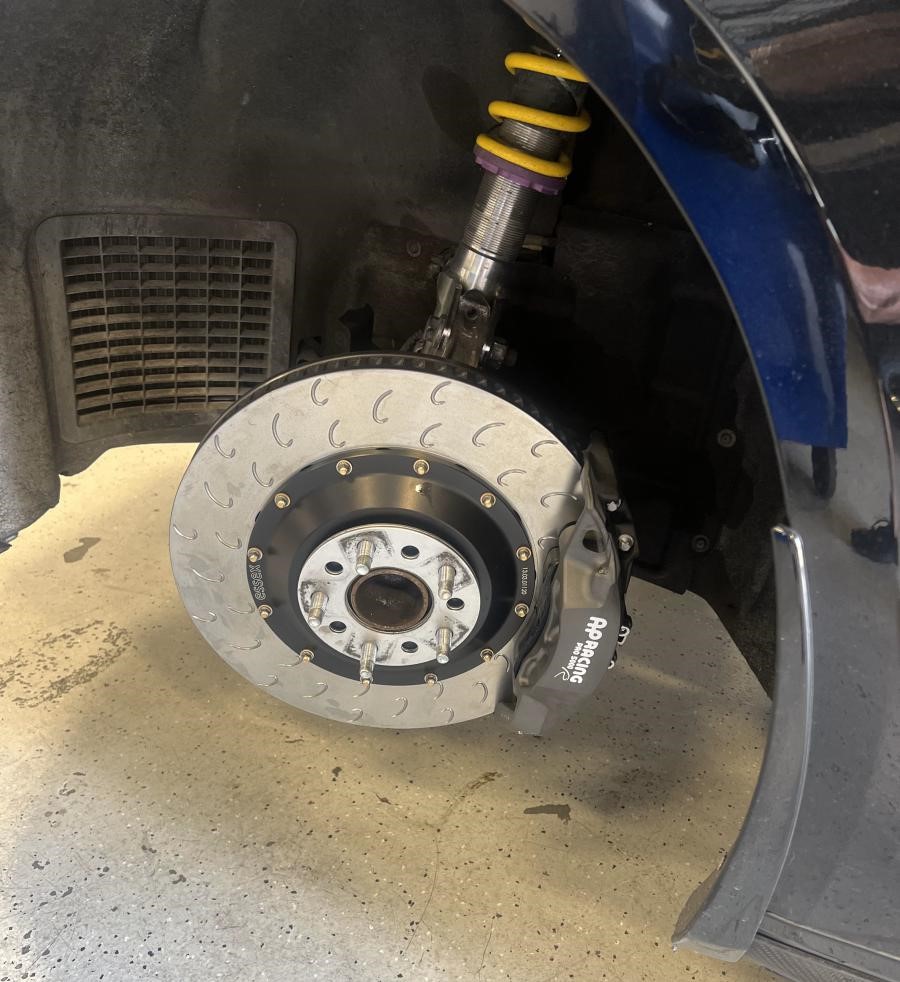 Share:
---
« Back to Listing