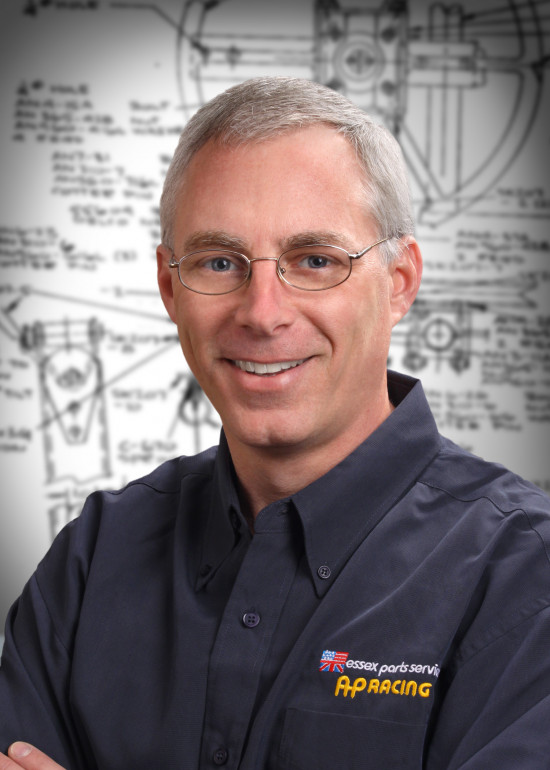 Mike O'Neil, Technical Director
Many just accepted that a mechanism worked. Mike wanted to know why and how it worked so that he could improve it. Therefore, he pursued his Bachelors and Masters degrees in Mechanical Engineering. As a sophomore he taught higher level students by creating and presenting a series of lectures on racecar design assisting them with their SAE Formula and Baja projects. His Masters Thesis project had him discovering new phenomena in tire wear. He was also the only engineering student ever Editor-in-Chief of the award winning university newspaper.
Mike developed an extensive knowledge of brake and clutch systems as the Managing Engineer in charge of all product designs from Tilton Engineering from 1995 through 2009. There he worked extensively with teams, engine builders, and others in NASCAR, Trans Am, Grand Am, SCCA, Indycar, off-road, and other forms of racing. It was the "perfect fit" at Essex that brought him from California all the way to North Carolina.
Throughout the years Mike has raced karts, worked on Late Model and SCCA road racing teams, taught at the nation's top-rated undergraduate Mechanical Engineering college, and won several autocross club championships. He is an accomplished manual machinist who often machines experimental parts for his own racing.
Mike entered into and won his first motorcycle race at the age of six growing up in a family of two-wheeled racers. Today he keeps the family tradition alive racing flat track (motorcycles on dirt ovals) and earned an AMA national championship in 2009. He can be found on a weekend racing a hand-shift, brakeless Indian, in front of challengers mounted on new machines with his personally prepared 1978 Yamaha, or in his basement crafting one of his 15 vintage motorcycles. Younger Engineers in racing may recognize him from his role as Chief Design Judge for FSAE California.
« Back to Listing