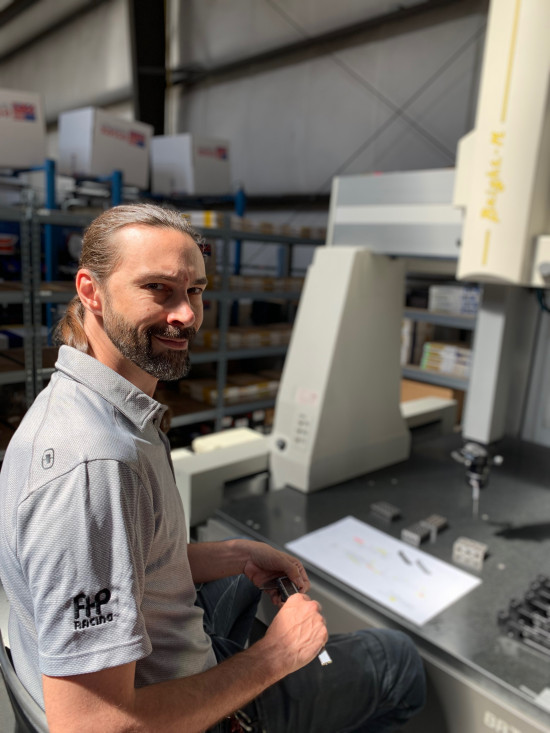 Cody Mosteller, Engineer
Cody is an avid motorcycle rider, automotive enthusiast, and graduate of the University of North Carolina at Charlotte, with a Bachelor of Science degree in Mechanical Engineering. Prior to joining Essex, he was a Manufacturing Process and Test Engineer for the Schaeffler Group, a global supplier of bearings and other components to the automotive industry.
Even before his professional education, Cody was continuously improving his technical skills by wrenching on all sorts of vehicles and fabricating his own parts. His 2013 Triumph Scrambler has been extensively customized and is still going strong at 115k miles, with all the miles, mods and maintenance being done by Cody himself.
While off-road riding is his favorite, he also carves corners at the track sometimes with his Ducati Hypermotard. An Eagle Scout via Troop 655, Cody indulges his love for the outdoors by hiking and moto-camping in his time outside of work.
« Back to Listing