Video: Will the brake discs from that car fit on my car?
08.24.2021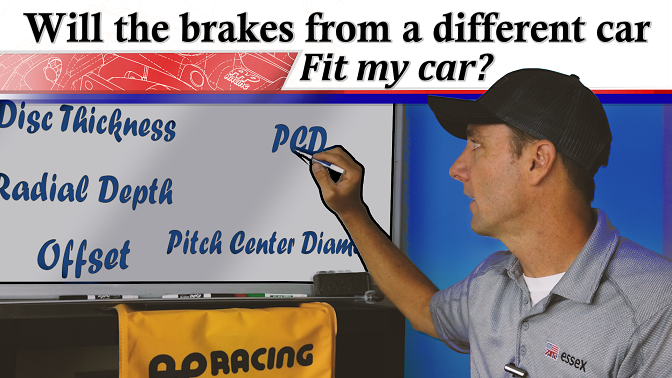 We get this question or see it posted on the automotive forums just about every day. It often stems from a desire to add disc thermal mass, or just an aesthetic upgrade, without investing in a complete brake kit. Unfortunately, the process of swapping the discs from one car to another isn't quite as simple as it seems, even when the new discs appear to be the 'same size' as the ones already on your car.
In our latest video we examine the critical disc dimensions that determine if the swap will work on your car vs. leaving you with some very expensive paper weights!
(0:00 - Introduction) (0:55 - Disc Diameter) (1:17 - Disc Thickness) (3:12 - Radial Depth) (5:20 - Offset) (6:42 - Mounting Pattern) (8:25 - PCD)

Be sure to check out the Essex Learning Center for more videos and articles on brake tech: https://www.essexparts.com/support/learning-center--faq
Also be sure to follow us on Facebook, Instagram, and here on Youtube!

Share:
---
« Back to Listing