Video: Mercedes AMG Legends, today's c63 DTM vs. a 1990 190e DTM
06.09.2017
Mercedes AMG released the cool video below that shows how far racing technology has come in the past 30 years. The brakes on the 1990 190e were an AP Racing system that leveraged conventional fixed calipers and iron discs, while the the current c63 AMG wears AP's Radi-CAL calipers mated to Carbon-Carbon discs (abbreviated C/C). Being the brake nerds that we are, we found this video particularly interesting because it perfectly illustrates why carbon-carbon brake systems are inappropriate for road cars. Now you're probably thinking to yourself, "Wait a second, I know a whole bunch of modern sports cars that have carbon brake discs." What you're thinking of are called Ceramic Matrix Composite discs, frequently referred to as CMC, CCM, PCCB, etc. The composition of these two types of discs are different, as is their behavior and performance.

In recent times many professional racing series (F1, ALMS, IRL, etc.) have switched to carbon/carbon brake discs in an effort to reduce weight. Carbon/Carbon is an outstanding lightweight material for racing and aircraft brakes, but requires considerable heat before it starts to generate usable friction. As such, they're completely ill-suited to a typical morning commute in a road car! If you jump to 2:23 in the video, you'll see a great illustration of this characteristic. Ceramic Matrix Composite discs on the other hand do work well cold. However, their downfall for enthusiast owners is that they tend to oxidize at track temperatures. When this occurs the disc shows rough surface eruptions on its face, and it loses mass. In some cases the oxidation on the disc face is terminal (chopped fiber discs), and the discs must be scrapped once it occurs. In other cases (continuous fiber discs), the discs can be resurfaced, but only a limited number of times and at a high cost. Once the minimum mass is reached, the carbon ceramic disc is trash ( carbon ceramic discs are measured in terms of minimum mass, rather than the traditional minimum thickness used to measure iron discs). While many manufacturers tout CCM discs as 'racing' systems, they still can't take a beating on the track like a good old lump of iron (and they cost five times as much). That will change someday, but unless you have access to a modern F1 or DTM car, iron remains the current track disc material of choice for club racers and enthusiasts who drive their production car on the track.

Below the video are some close-up pics of the front AP Radi-CAL used on the current DTM cars.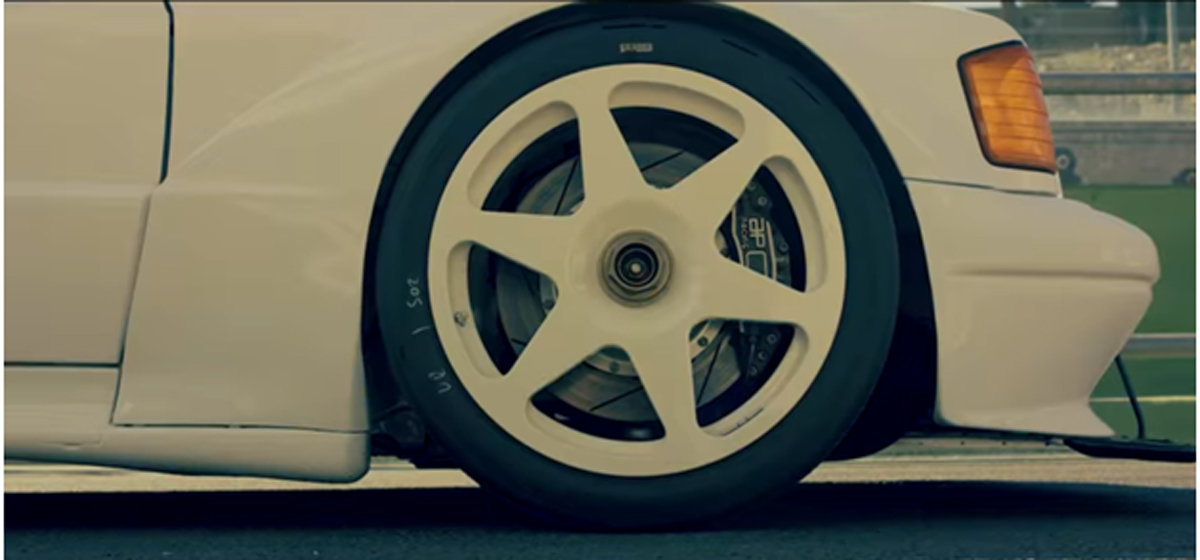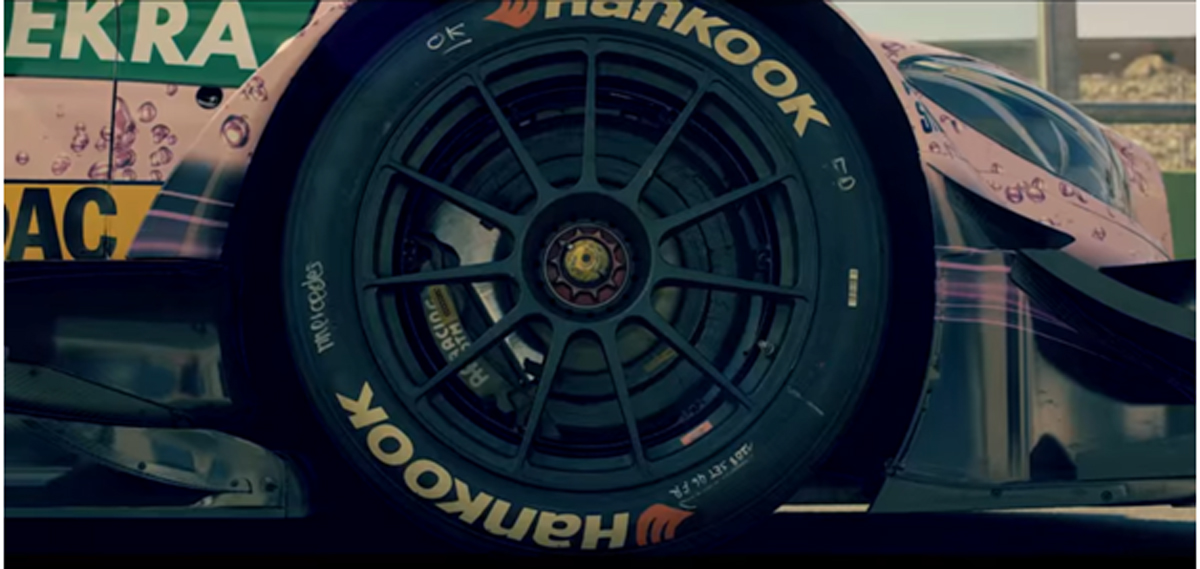 Here's a closer look at the caliper used on the current DTM cars, the AP Racing CP9665 Radi-CAL. It weighs 6.5 lbs. and leverages a 25mm thick pad. It is capped with a carbon fiber air duct that flows cooling air across and through the top of the caliper.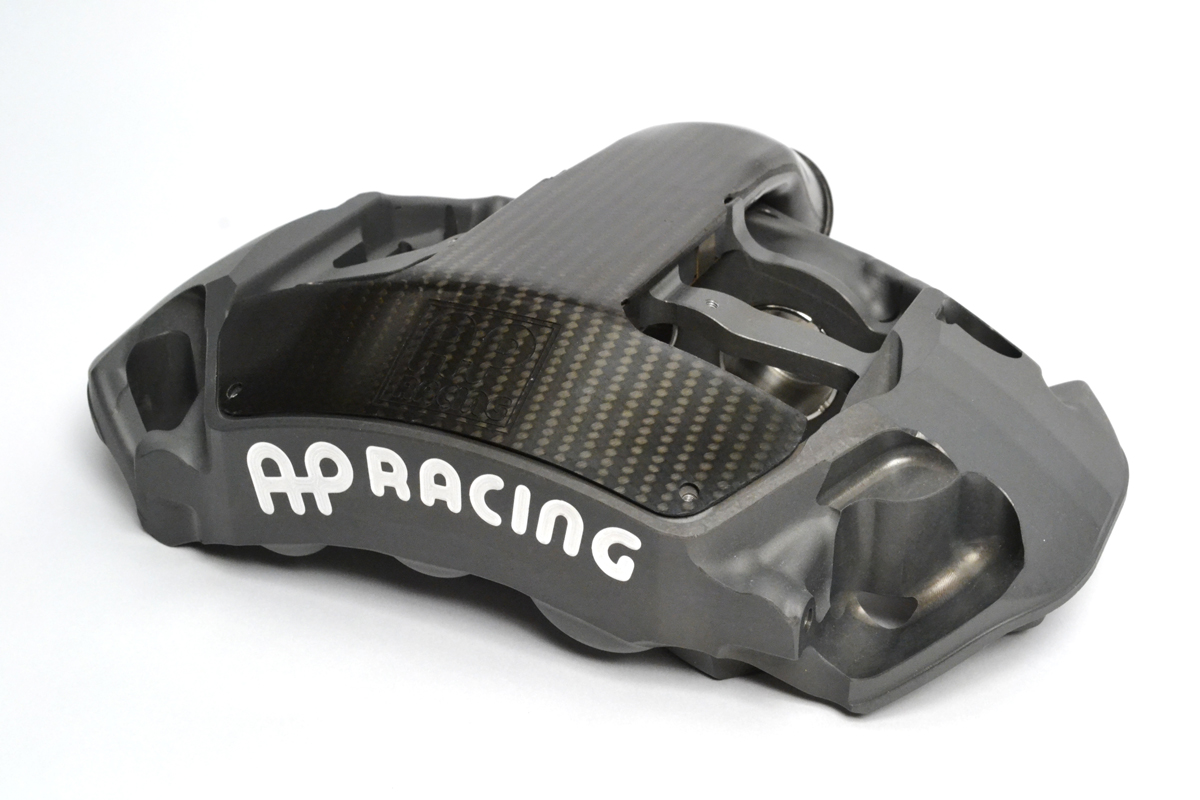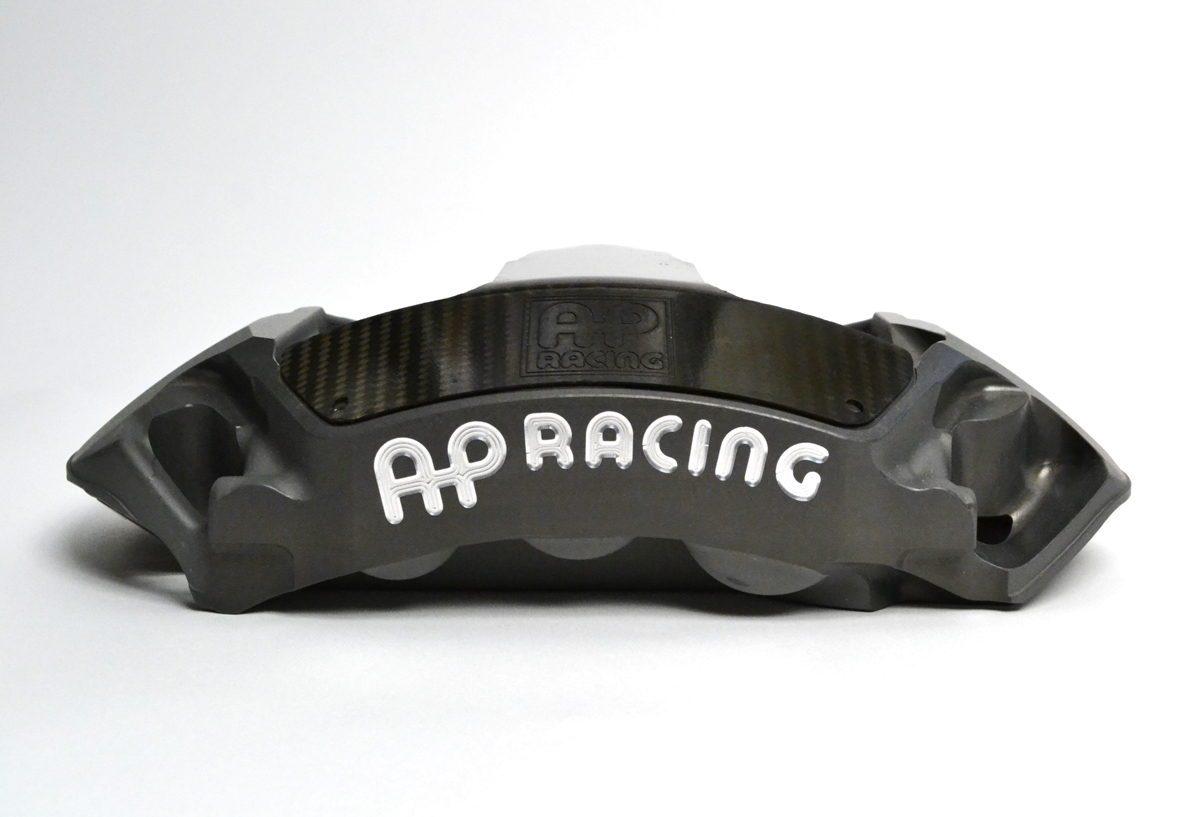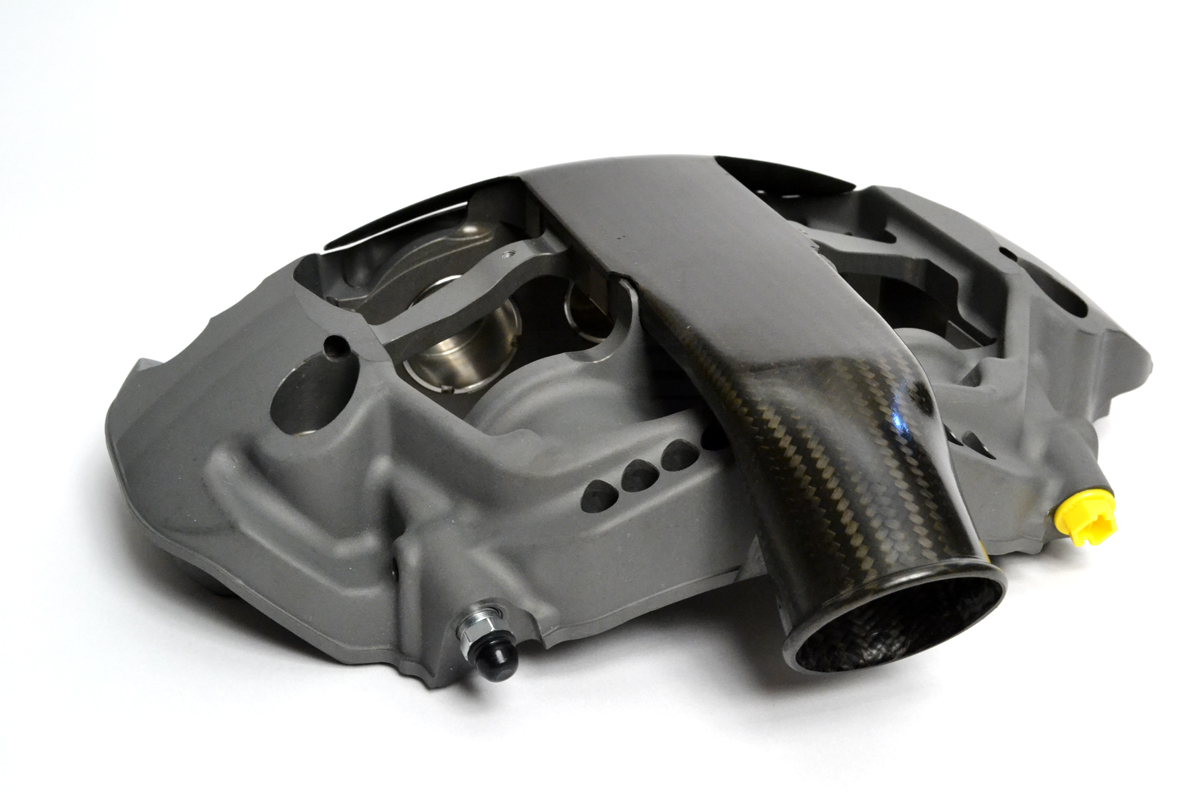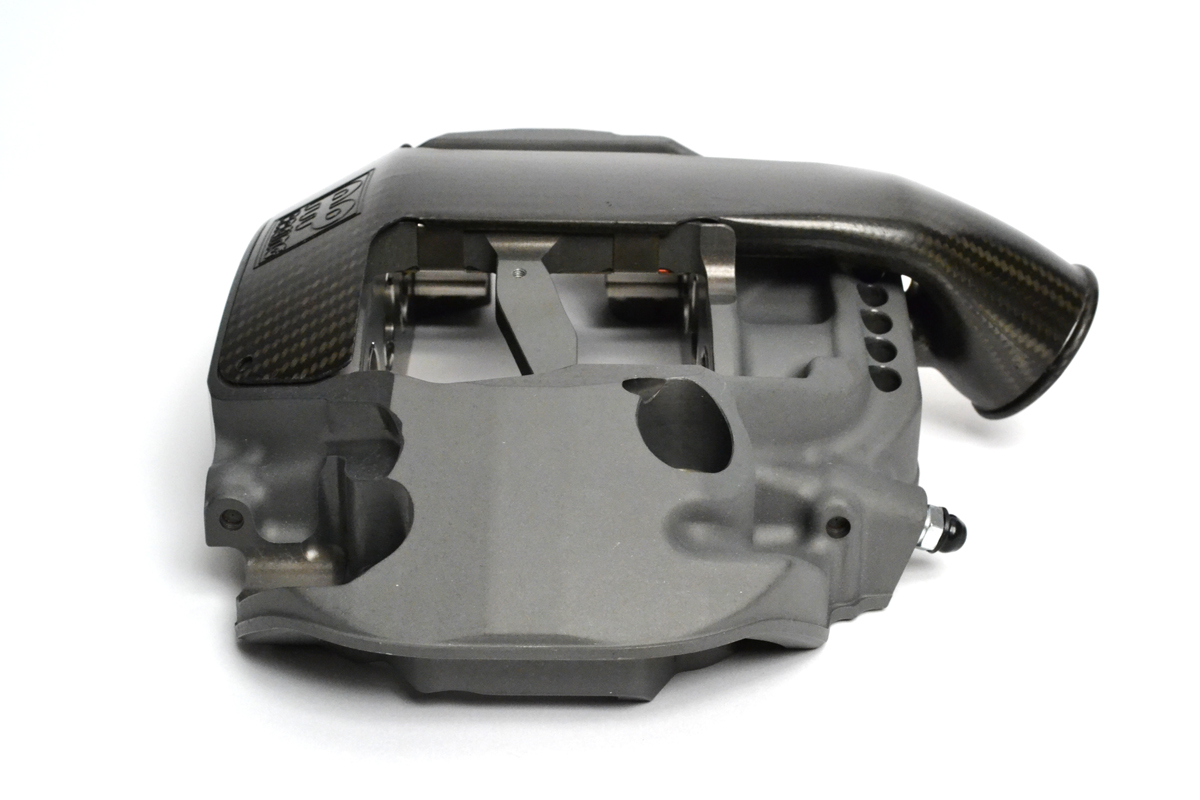 Share:
---
« Back to Listing