Video: Essex and AP Racing surface in Sweden!
06.21.2018
Last week we received the message below from a customer in Sweden. We recently had two of our venerable GT86 Sprint Brake Kits find their way there, and they are being very well-received. We translated some of the magazine article the customer mentioned, and they were generally geeking out over how good and consistent the brakes were. :)
"We have been out on track now on a few occasions and our impression is that the brakes are absolutely fantastic!

We are running your kit with PFC11 pads all around (stock rear calipers and rotors). Spiegler brake lines front and rear. Motul RBF600 brake fluid.
There is definitely an improvement in pedal feel. Pedal is firmer. The initial bite is great and it is possible to modulate and release the brakes just as you want.
Maybe placebo, but it feels as if the ABS system is functioning better than with the stock setup - you can keep it just at the point with less pedal pressure. Trail-braking into corners is an absolute joy.

We have done two days on track and one day of auto-crossing so far and there is very little sign of wear.
I had a quick look at the brakes the other day. I took out the pads and did some checking up and cleaning. You can spot that the brakes for sure have been up to temperature but there was to my surprise actually still some trace of paint left on the pad base plates... With stock brakes after the same treatment the pads would have looked much worse and the dust boots of the calipers would have been fried more or less.
I think the "Porsche-ducts" I have fitted to the control arms helps keeping the temperature down.
All in all we are extremely pleased with the brakes so far!
Below a link to a video clip from last weekend at our local auto-x track. Fastest time of the year so far. Closest competition was a 991 GT3RS, we managed to beat him by more than 3 seconds with our hairdressers car! Teknikens Värld" magazine bolted on "Öhlins Road and Track" suspension "Sprint" brakes and fitted proper "CupSport2" rubber to a Toyota GT86 press car. I think they managed to shave off 4 seconds from the lap time around Gelleråsen track. Four seconds is a lot!"
The magazine article can be found here as pdf...https://tveassetsprod.blob.core.windows.net/editorial/2018/05/tv1811-vi-bygger-trackday-bil.pdf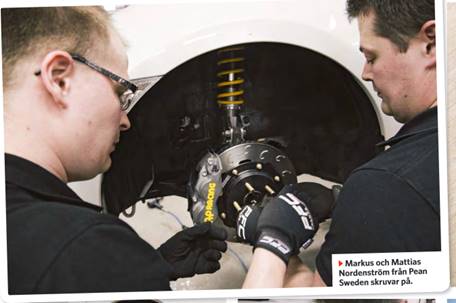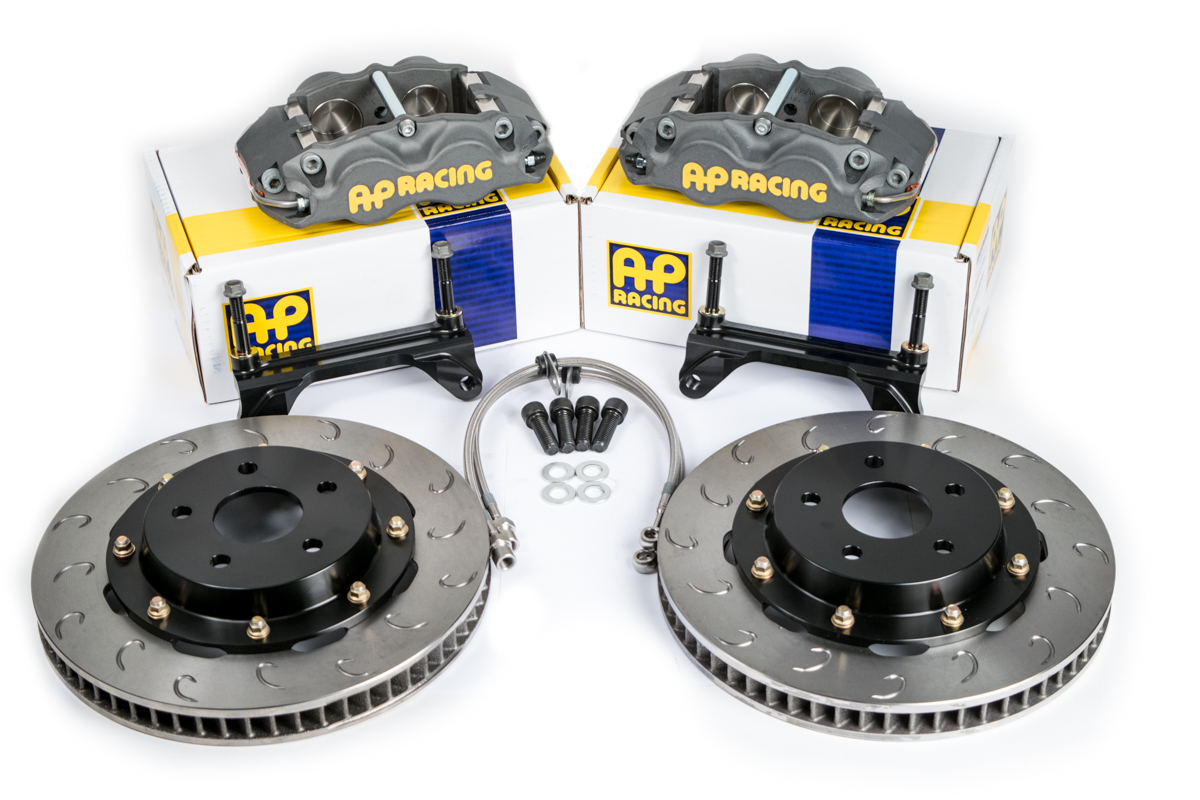 Share:
---
« Back to Listing