Audi TT RS Owner Reviews our AP Racing J Hook Discs and Ferodo Pads
07.29.2019
"Just looking at the parts you can clearly see the difference in quality," said one of our Audi TT RS clients. He shared his satisfaction with our Essex Designed AP Racing 2-Piece J Hook Disc Kit on the Audizine forum. He complimented the J Hook discs with Ferodo DS2500 pads for sport use and the DS1.11 for track use. You can see all of our brake components for the Audi TT RS here.

"I've been tracking various cars for about 20 years and one thing I learned the hard way was to always upgrade brakes before you add power. I have had my fair share of unexpected events such as pedal loss, brake fade resulting in an off and even busted a brake line! Additionally at nearly every track event I've witnessed major crashes stemming from lack of matching brake performance with overall vehicle performance. THIS VIDEO shows how brake issues can unexpectedly catch up to you - that being said brake upgrades are also great for those of you suffering from brake rotor noise, brake shake and filthy dirty OEM pad deposits.

It doesn't make sense to skimp on brakes. As a result I knew in advance I wanted the best product that I could afford. Now I don't have money to burn so when I shop for parts I do my homework and I try to always shop "twice and buy once". Honestly in this case it didn't take long to identify what to buy. Here are a handful of reasons I chose Essex Parts:
1. They have track proven results from my previous platform (EVO9) but most recently on our actual platform with the TTRS (One Lap of America champion).
2. They are active on this forum and when you call their number you actually get thru to a knowledgeable person.
3. They have quite a few educational videos available online (Know Brakes) that are more than BS marketing.
4. Just looking at the parts you can clearly see the difference in quality.
5. Replacement rings are less expensive than some competitors
6. You can grow into this by starting with pads, then rotors and lastly calipers.

In my case I went with DS2500 pads for autox. I also purchased DS1.11 pads for high speed events. The DS2500 perform better, are significantly cleaner than OEM pads and have not made any noise.
The entire upgrade process performed on jack stands in my garage with hand tools took less than one hour. Our front pads are super easy to replace and rotor replacement requires removing only two additional bolts)."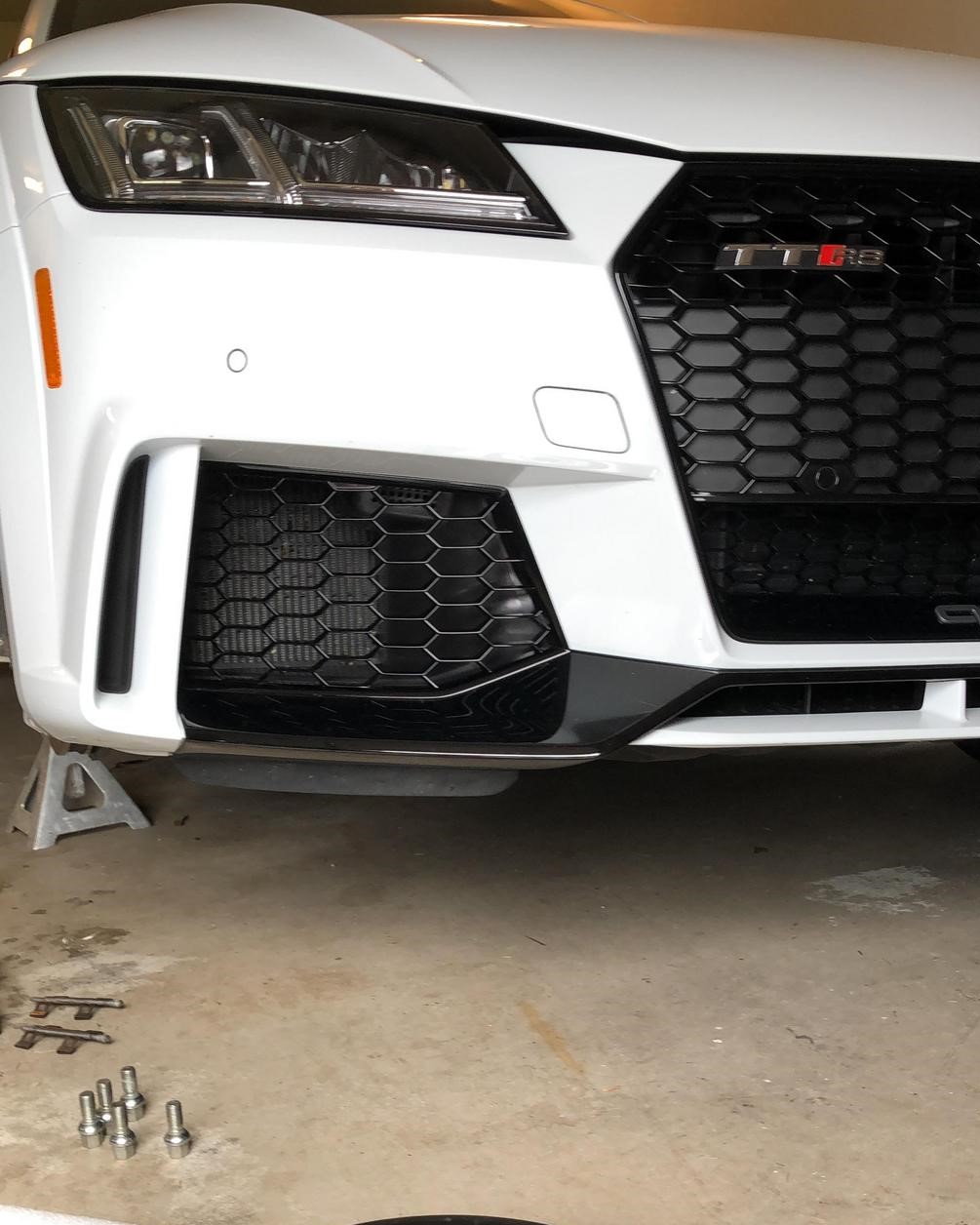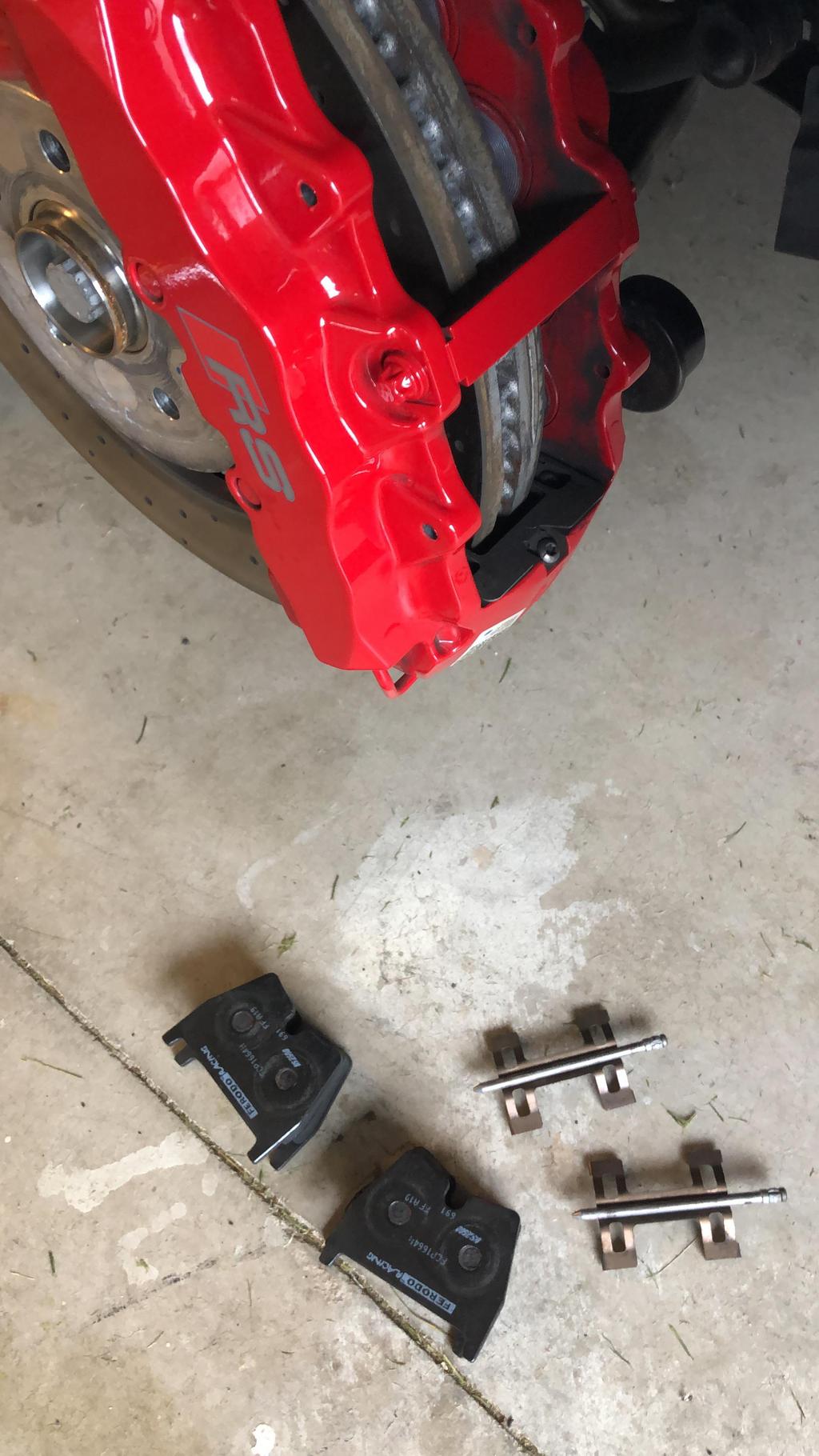 OEM front disc on scale: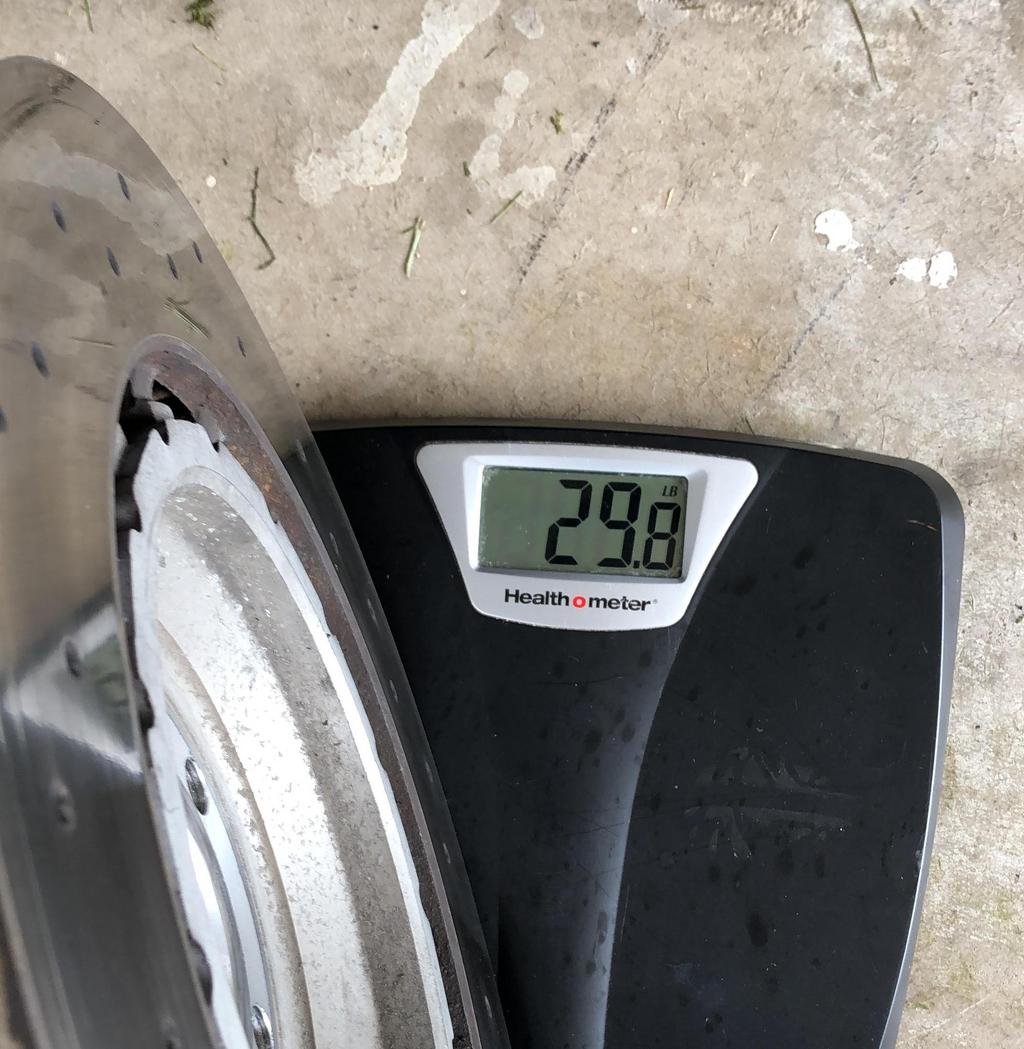 Essex Designed AP Racing J Hook Disc on a scale...close to 9 lbs. of unsprung weight savings!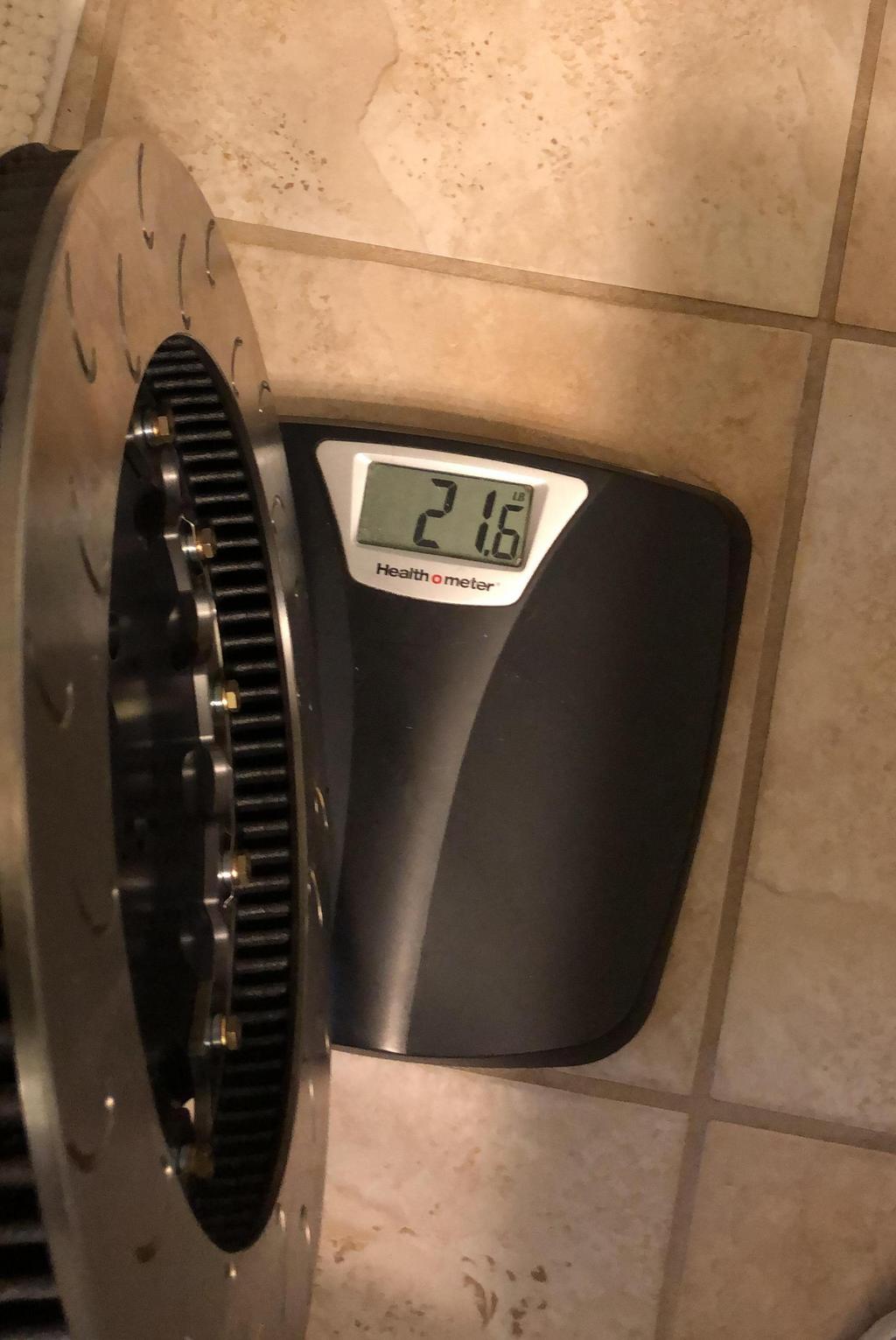 Pretty vs. not-so-pretty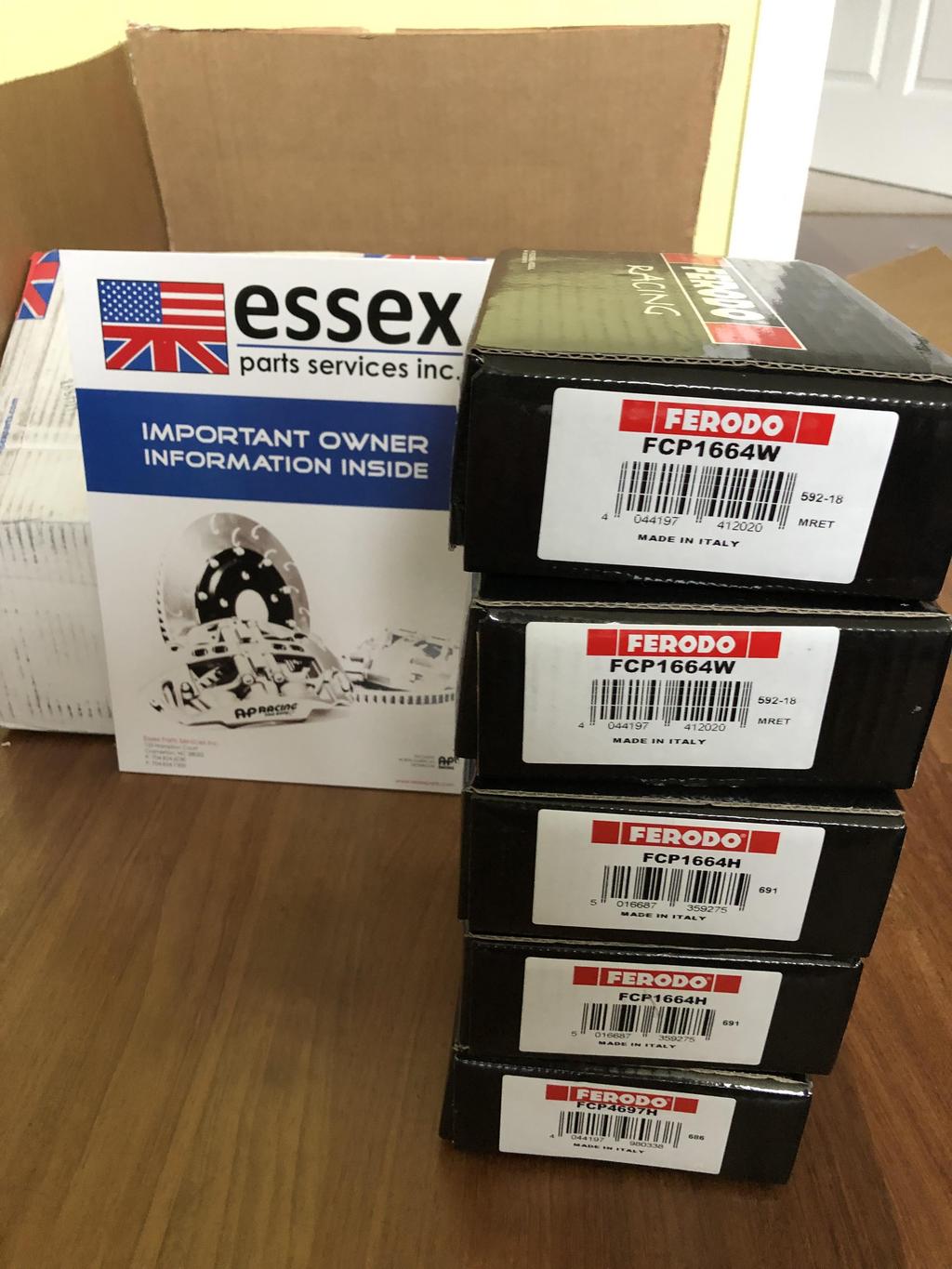 Which one do you think will flow more air!?!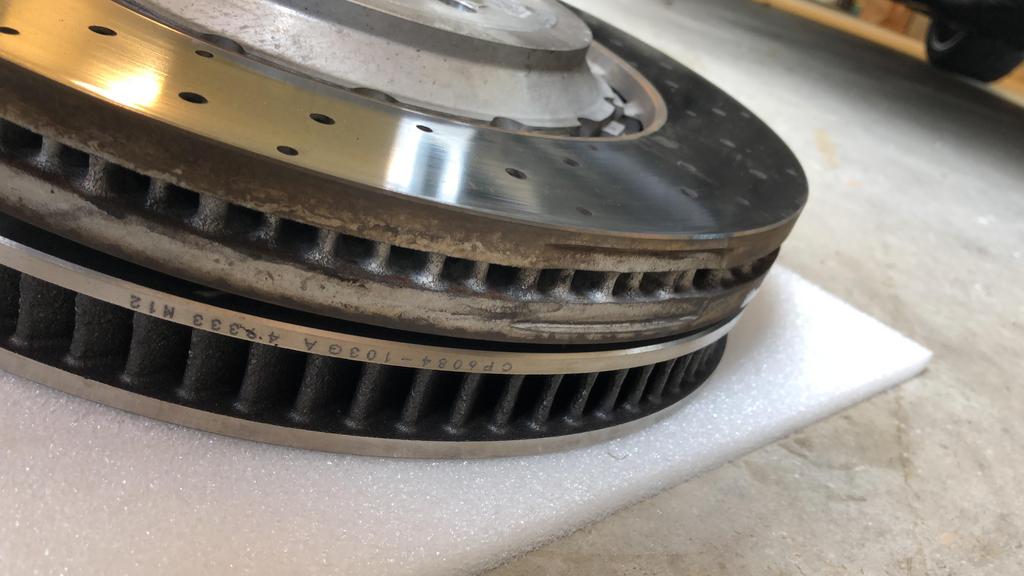 Share:
---
« Back to Listing