Video: MotoIQ Shows us How to Make a C8 Corvette Track-able!
03.02.2022
MotoIQ/Holley's Project C8 got an extensive overhaul recently, in an attempt to make it more track worthy. Watch the video below for lots of details on how they've addressed some of the stock shortcomings. Be sure to visit MotoIQ to learn more, and click here to find AP Racing by Essex Radi-CAL Competition Brakes for your C8 Corvette.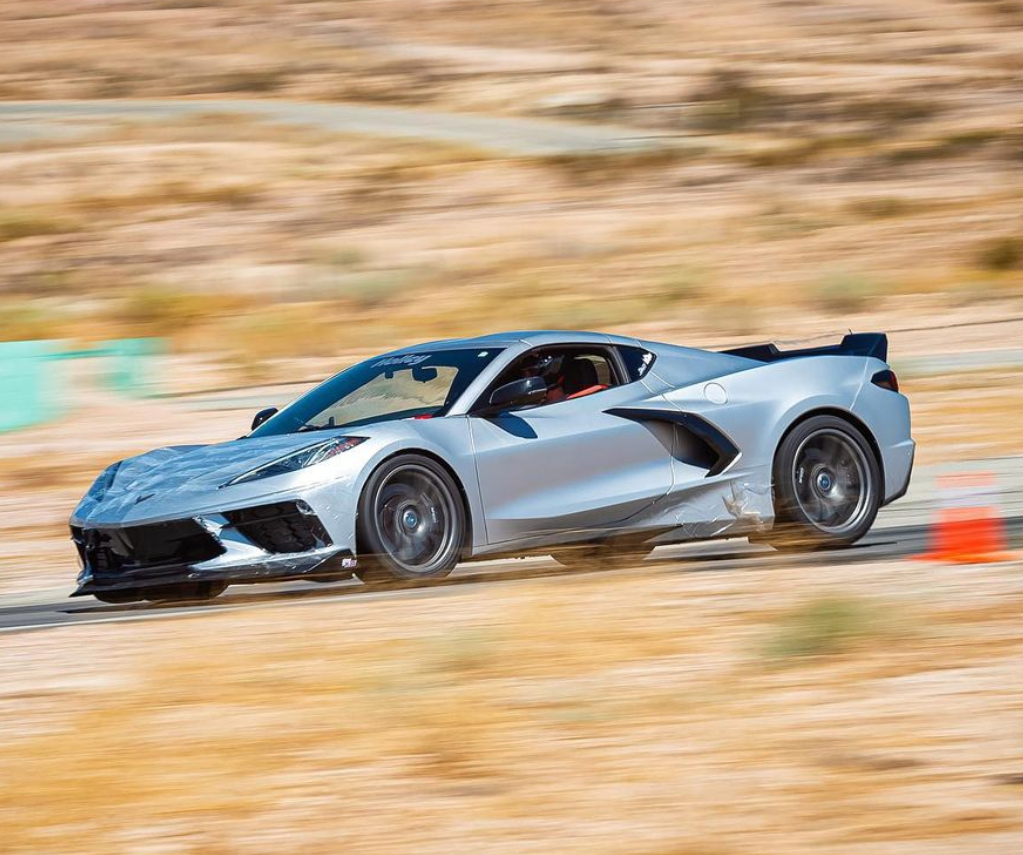 Radi-CAL design philosophy is just as much about what isn't there, as it is about what is there. The Radi-CAL design relocates caliper mass, creating voids that would traditionally not be located where they are. As such, considerable mass is removed from the body, and the entire envelope of the caliper is optimized. The result is an extraordinarily lightweight and compact footprint. Whereas many competing six piston calipers weigh in the 9-12 lb. range, the CP9668 weighs an astounding 6.9 lbs. Despite having two additional pistons, our calipers + mounting brackets weigh roughly four pounds less than the stock four piston units (11.1 lbs.)!
Check out more benefits of our AP Racing by Essex Rad-CAL Competition Brake kits below.

Features AP Racing CP9668 Radi-CAL calipers with pads that are 1 inch thick
Allows for far easier pad change
2-piece fully floating, 372x34mm, 72 vane AP Racing disc
Saves approximately 12 unsprung lbs. from nose vs. OEM Z51 brakes
Every component designed to resist the heat of extended track sessions
Pistons sized properly to allow for integration with OEM master cylinder and ABS system
Designed to work with OEM rear brakes or our Essex/AP Racing rear BBK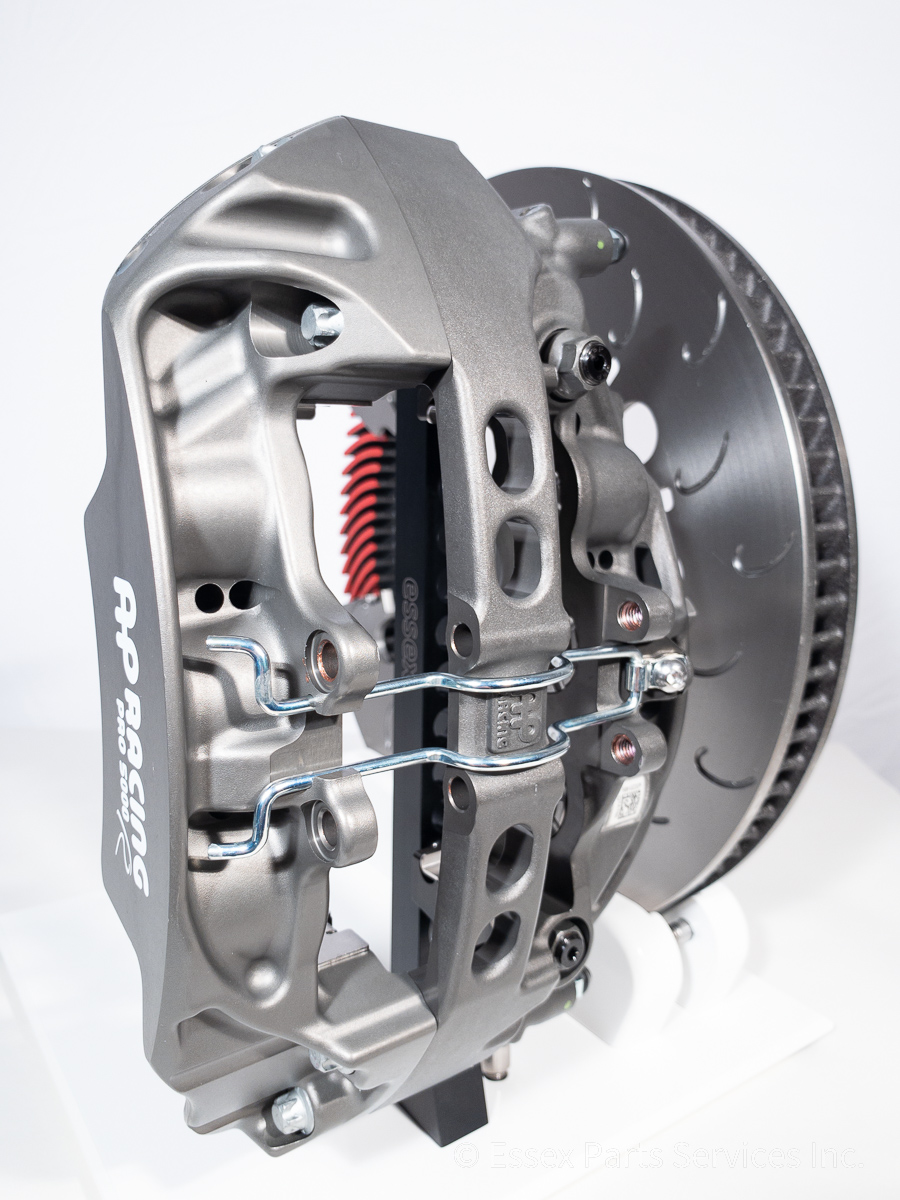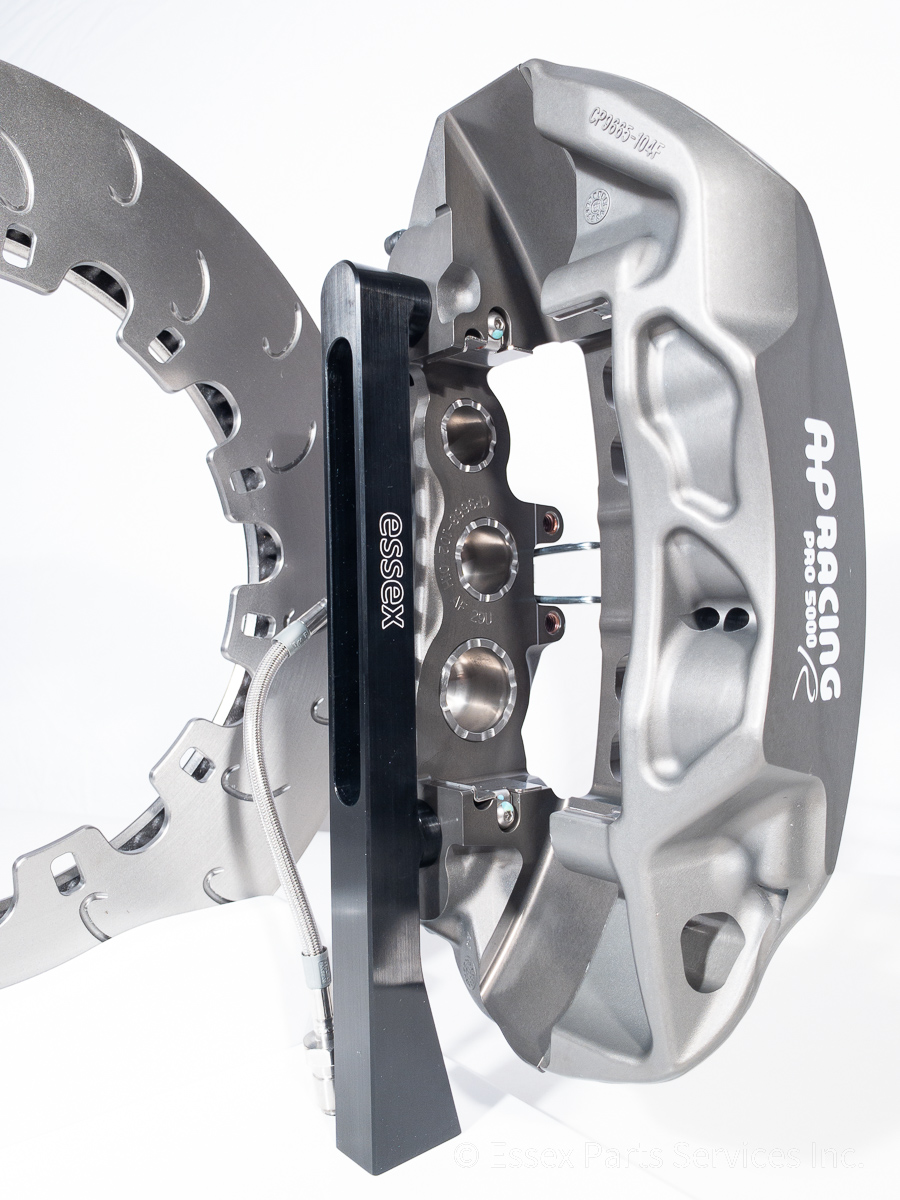 Share:
---
« Back to Listing