Essex/AP Racing SEMA 2018 Recap
11.13.2018
The Essex team is back and recovering from SEMA 2018, and it was a crazy week as usual. Our team arrived in Vegas a few days before the show, only to find that UPS destroyed our display shipping crate for the second year in a row! Some of our booth graphics panels were damaged, as were display stands, and even the product itself. Our guys immediately set to work trying to make lemonade from the lemons they were dealt. It took a lot of hours and some Home Depot runs for hardware and repair items, but they did a fantastic job of pulling everything together in time for the Tuesday morning opening.
Our booth was a giant step forward this year in terms of location. After five years of being stuck in areas of the show that we lovingly referred to as, "SEMA Siberia" and "The Broom Closet," we finally secured a great little island in the middle of the Central Racing and Performance Hall. We were nestled between popular booths such as Chevy, Magnaflow, and Meguiar's, and we had a heavy flow of traffic all week. Both booths on either side of us had numerous celebrity appearances, including legendary F1 champion Mario Andretti, Chip Foose, Jessie James, 'The Count' from Counting Cars, etc. People were lined up all around us, and many took the time to ogle some of the prettiest and most effective brake technology ever created.
Not only was our booth location far superior to previous years, we also ratcheted-up our presentation considerably with a new booth we bought earlier this year. Shiny extruded aluminum and bold backlit panels announced the Radi-CAL's presence at the show, capped by a hanging sign that could be seen from afar. Our booth was jam-packed with automotive art, including AP Racing's latest F1, NASCAR Cup, and IMSA Radi-CAL calipers. Our Essex Designed AP Racing Radi-CAL Competition Brake Kits were the real star of the show however, as they are the brakes our customers have come to love after pounding them on the track every week. We caught more than one show-goer fondling the hardware when they thought we weren't looking!
The greatest part of every SEMA week is getting to visit with customers and industry friends that we don't typically get to see. Many of them are spread across the world, and SEMA is the aftermarket Mecca that brings them all back together every year. Some came bearing gifts, and all came with sincere gratitude for the help we've provided them throughout this season. It's always a humbling experience, and we love hearing about how much our products improve our wholesale and retail customers' time at the track.
In the limited amount of time we had to explore the show, we found lots of incredible cars sporting AP Racing Brakes. They ranged from Le Mans-winning racecars, to Optima Challenge competitors, to completely custom builds. You can see some of them below.

Thanks to everyone who stopped by to visit. We really appreciate it, and we hope to see you again soon. If you missed us at SEMA, hopefully you'll be able to catch us at PRI. On with the show...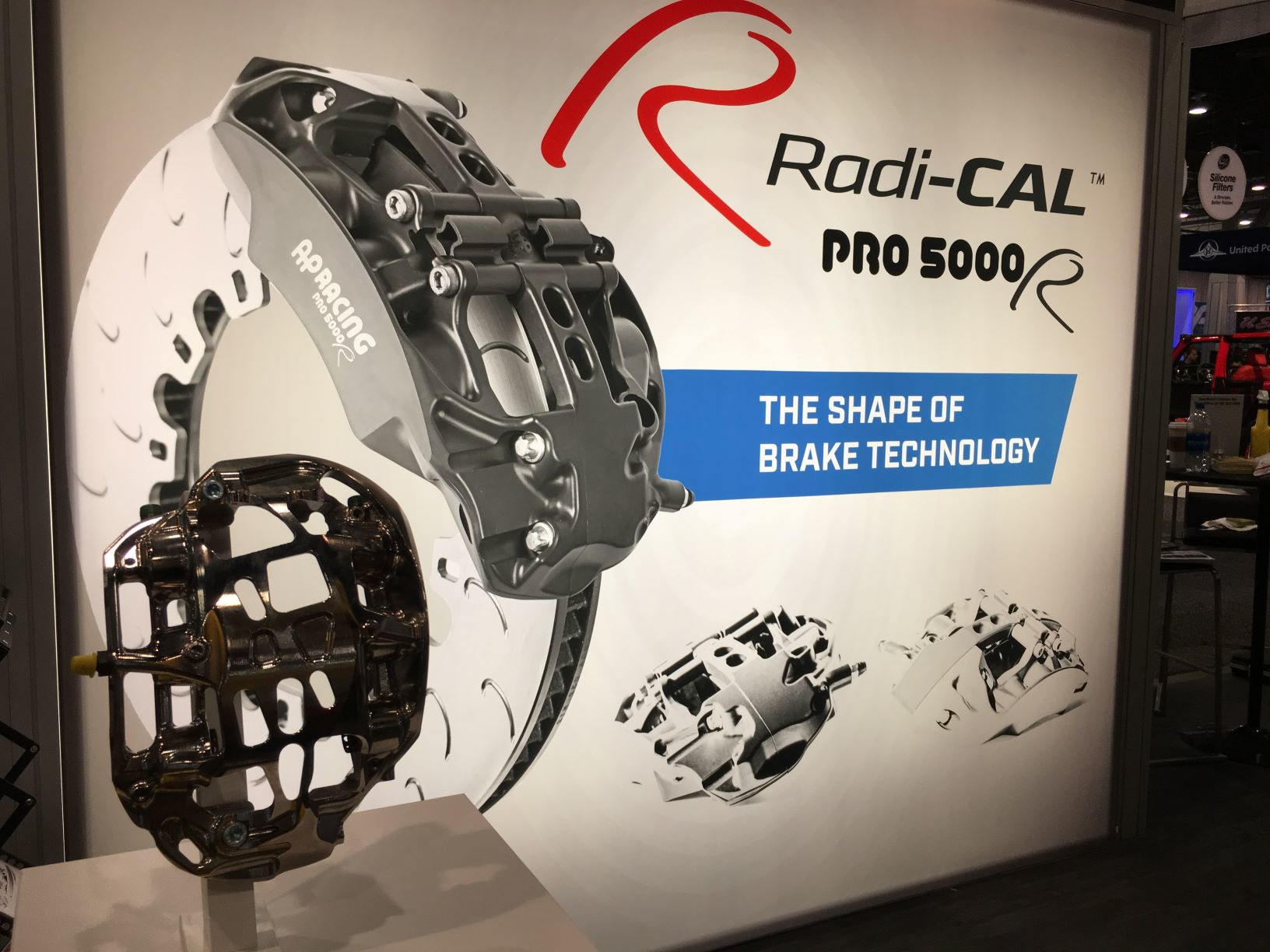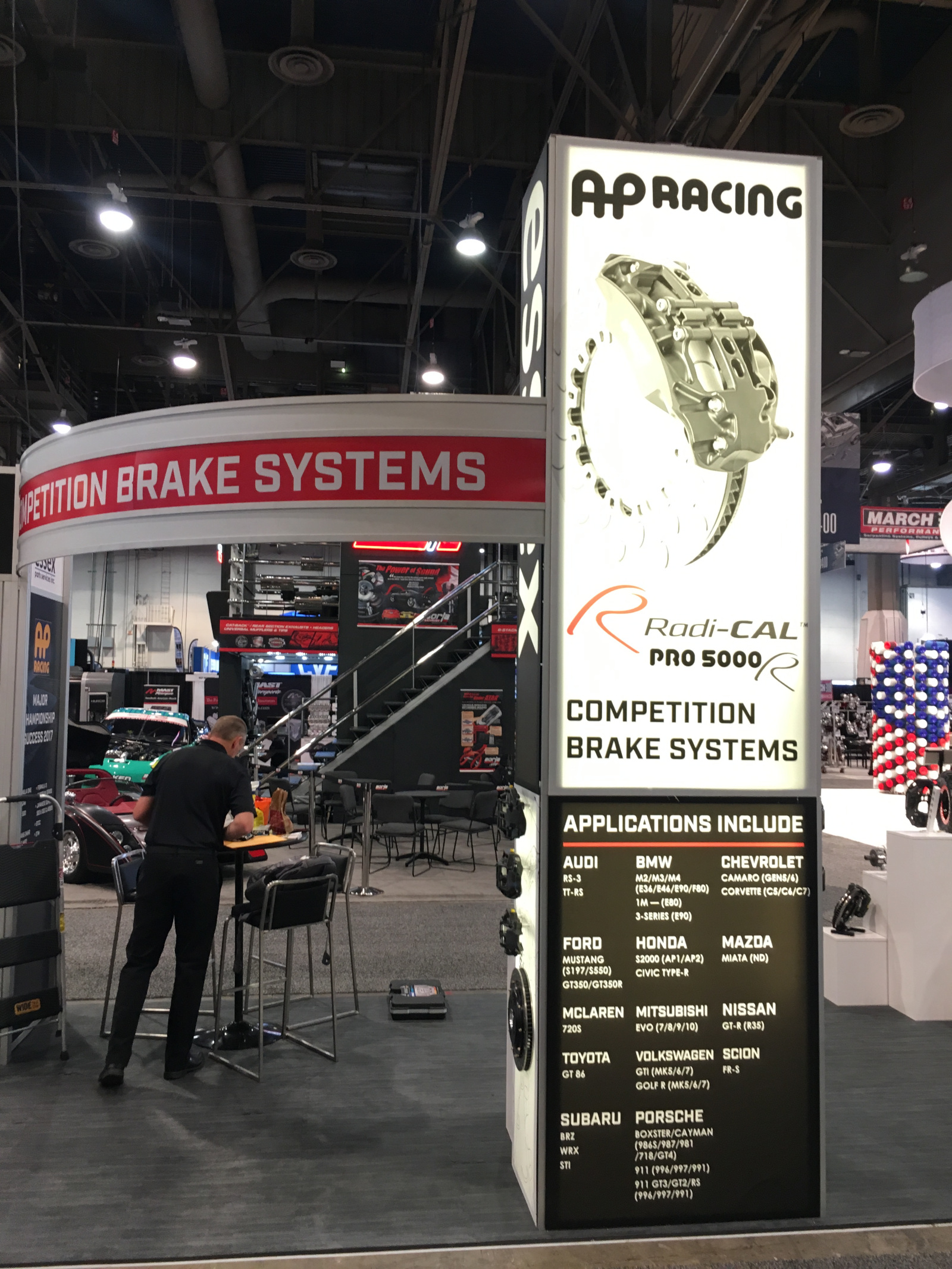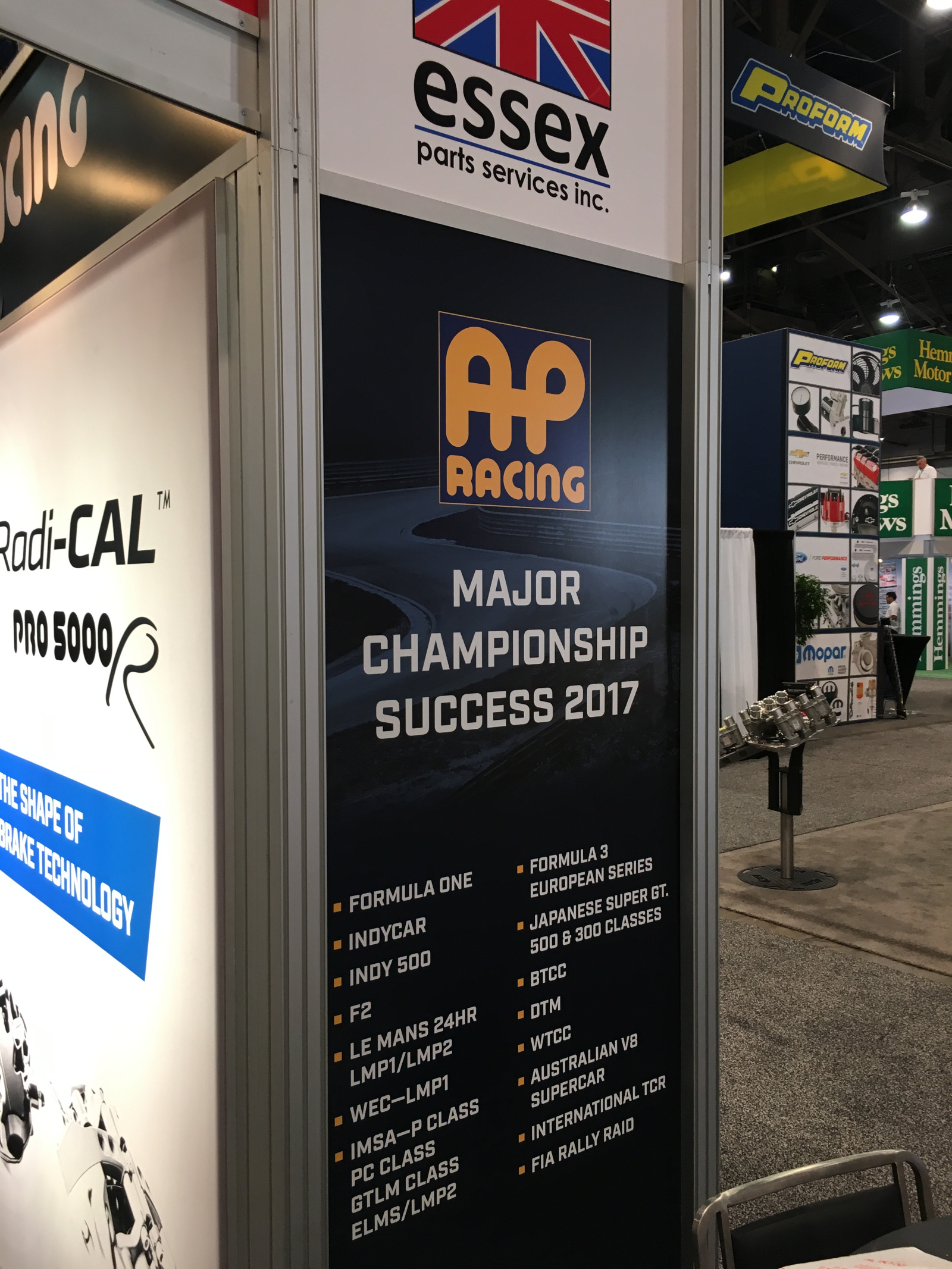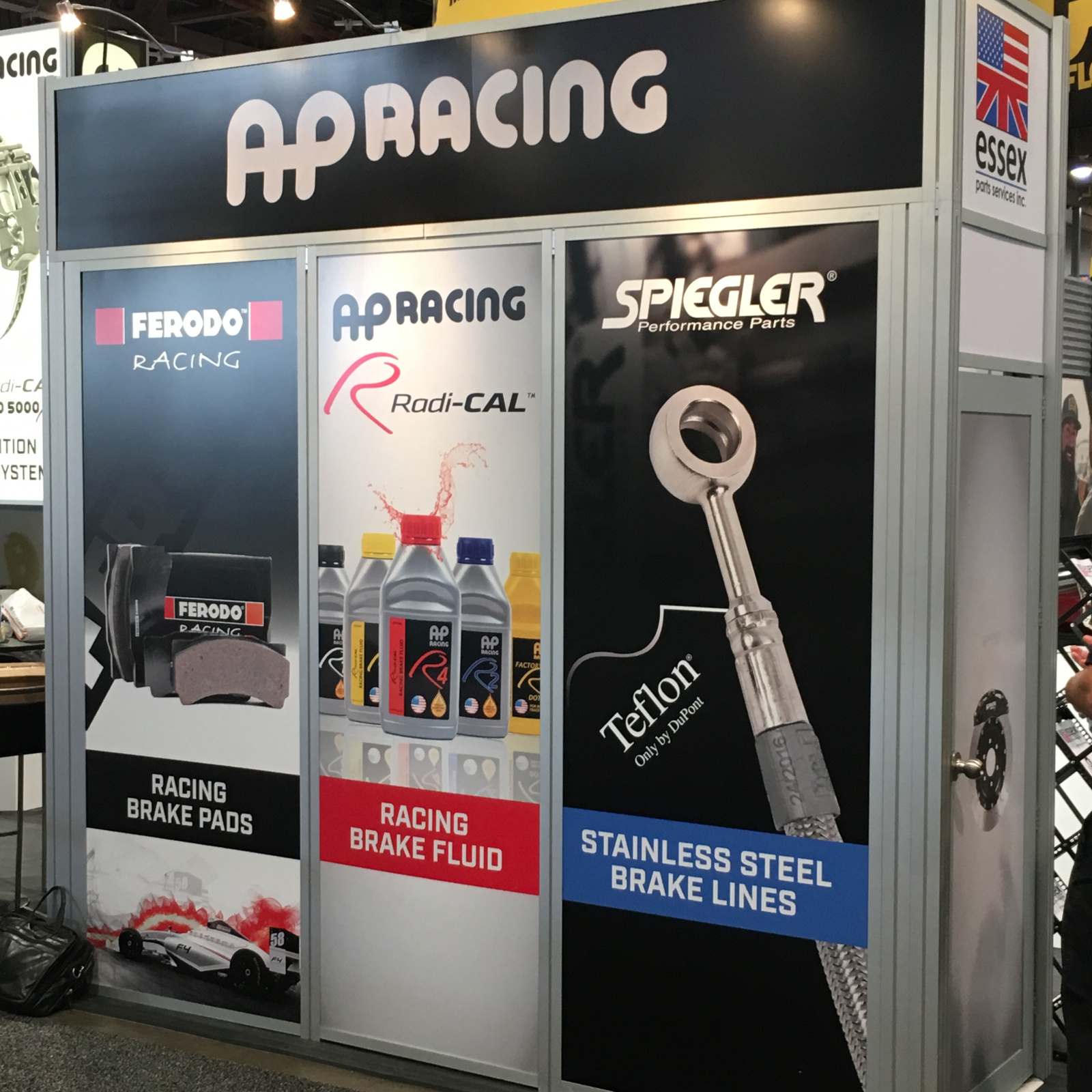 Pro5000R Radi-CALs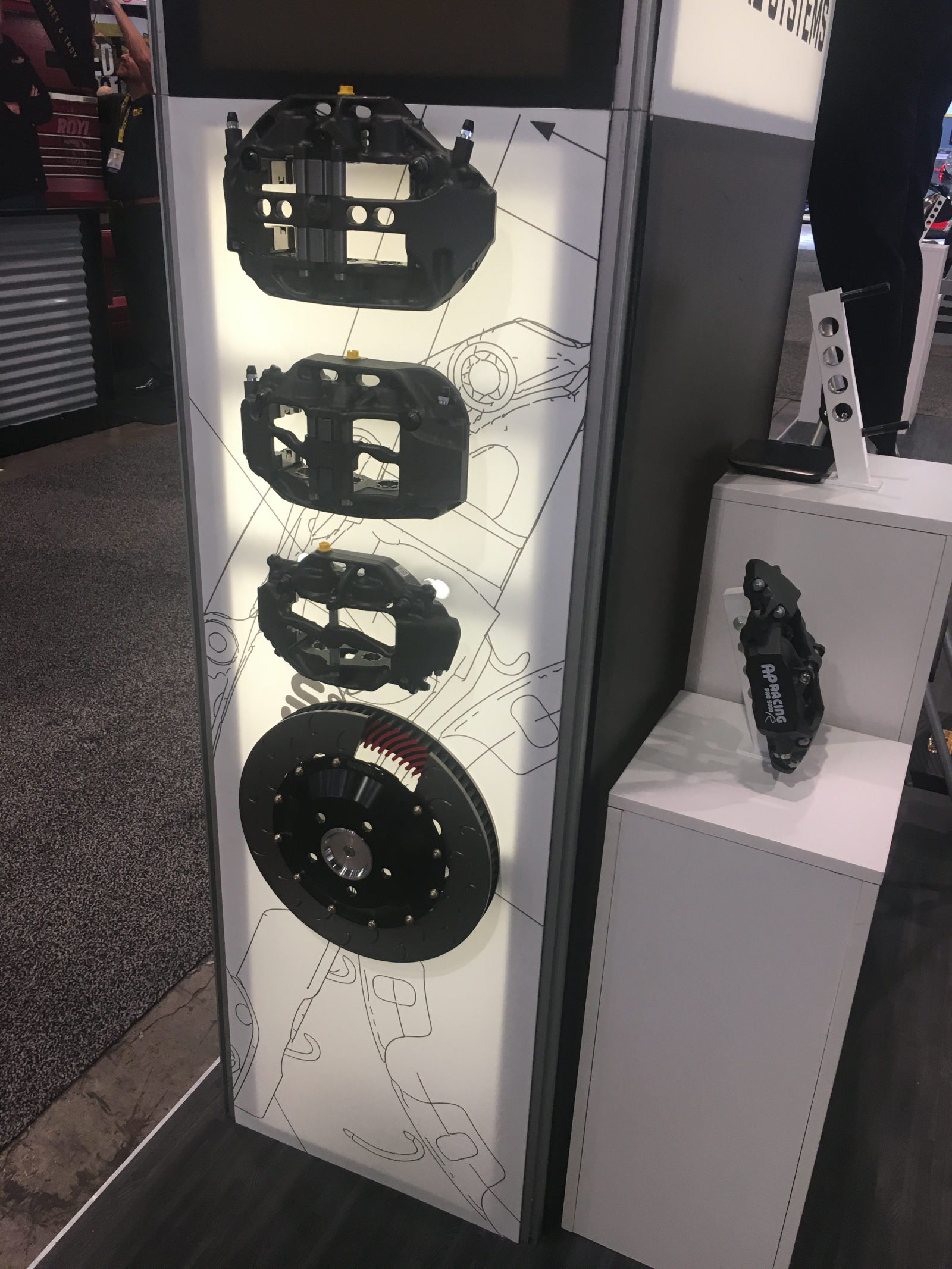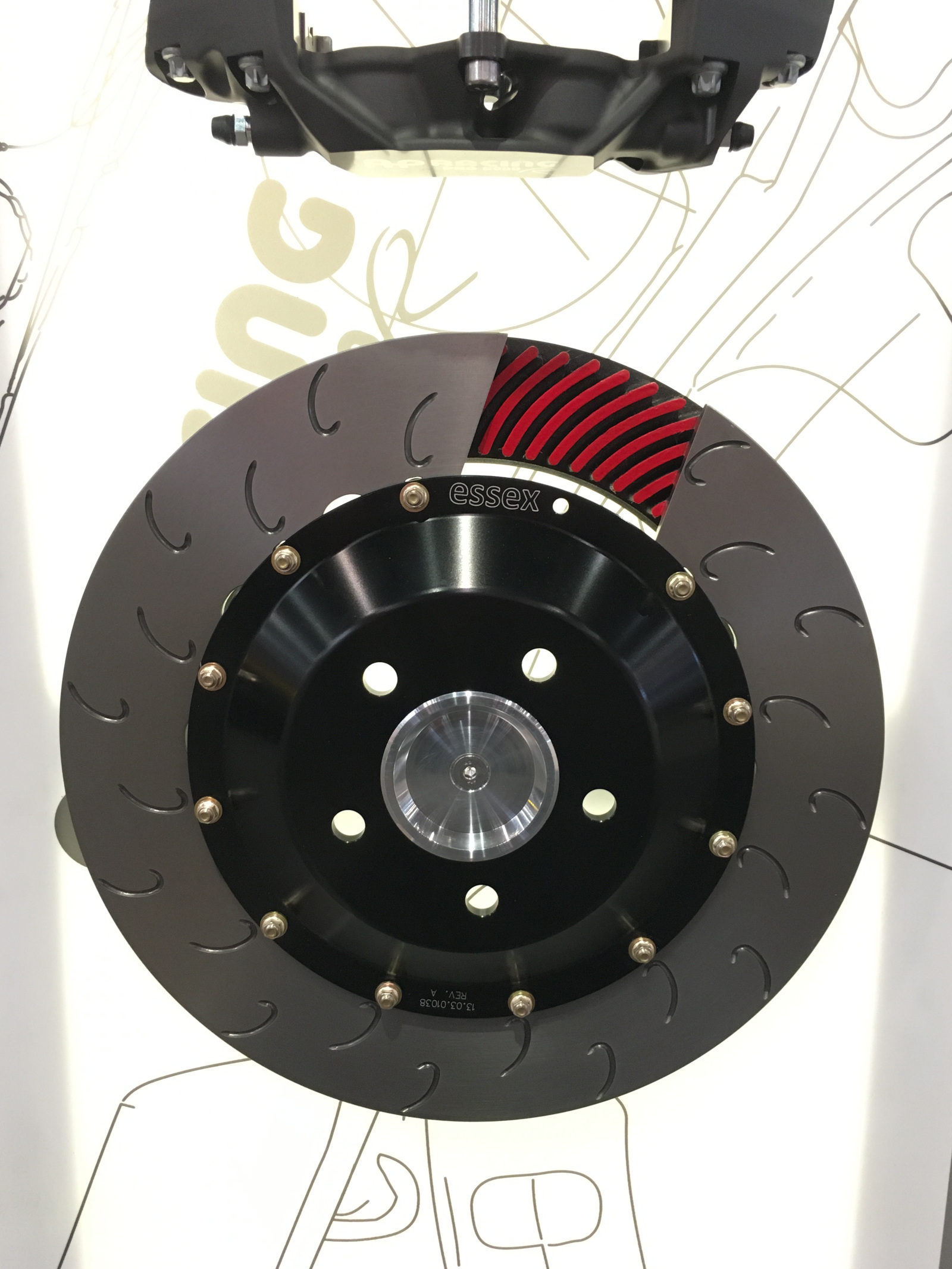 Formula 1 Radi-CAL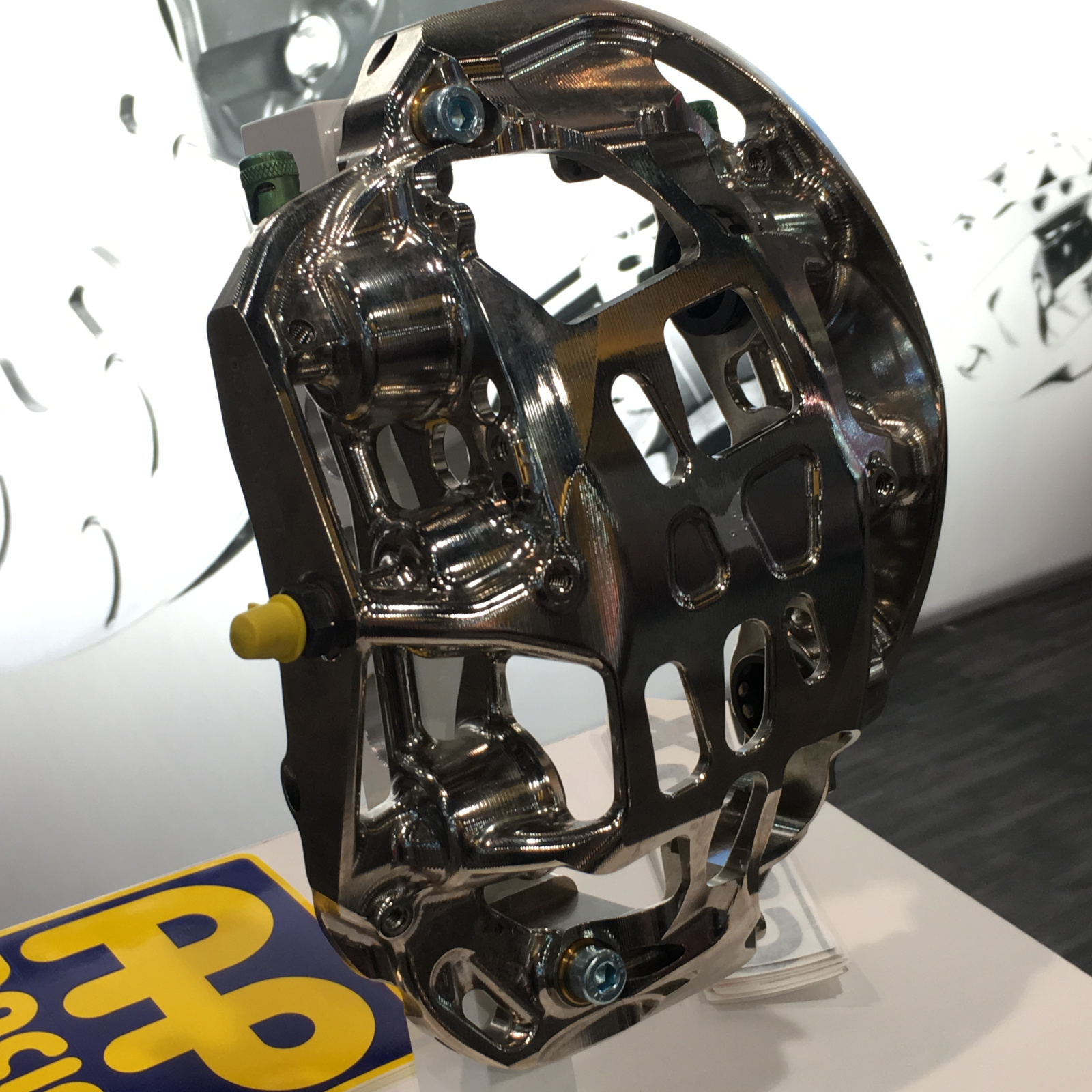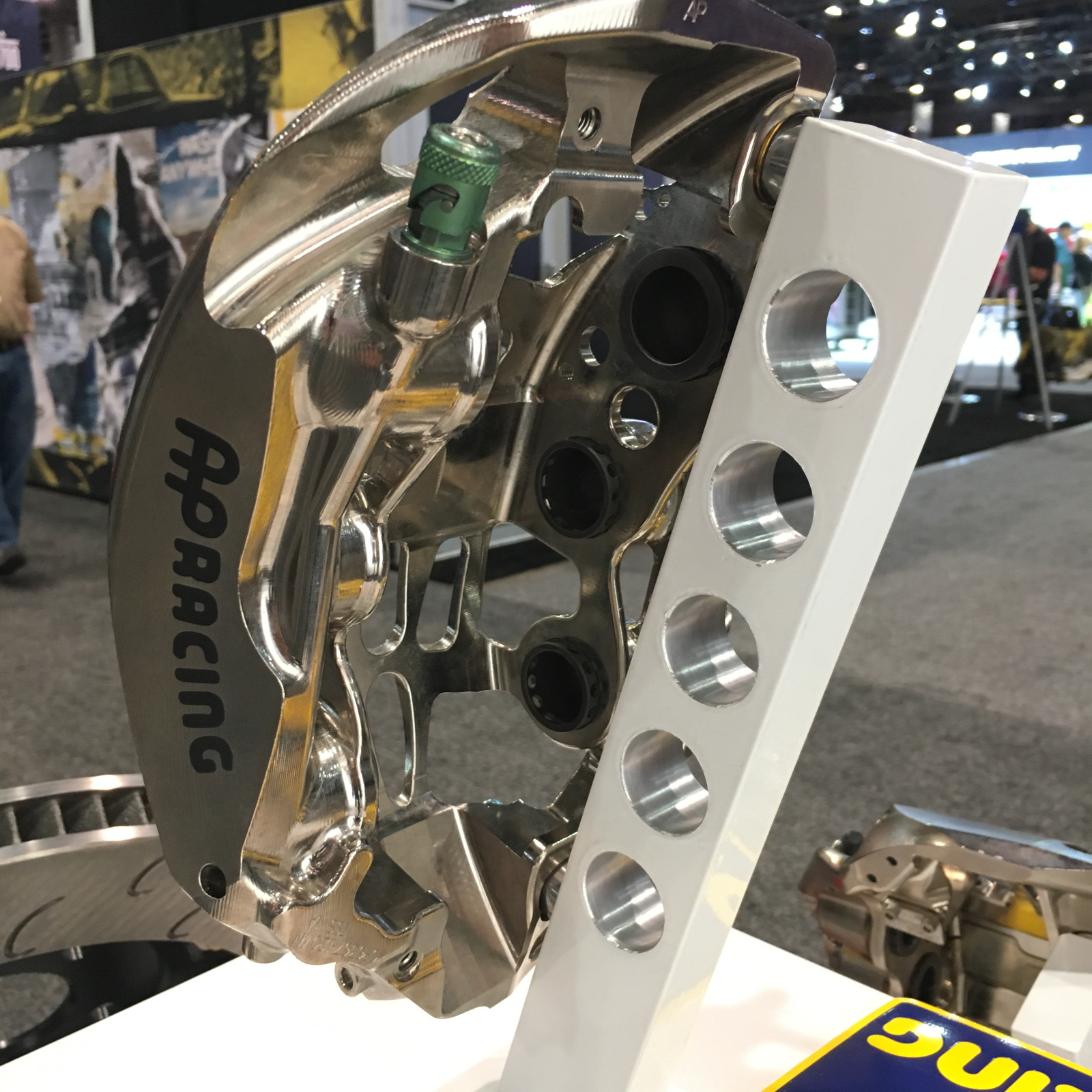 IMSA Radi-CAL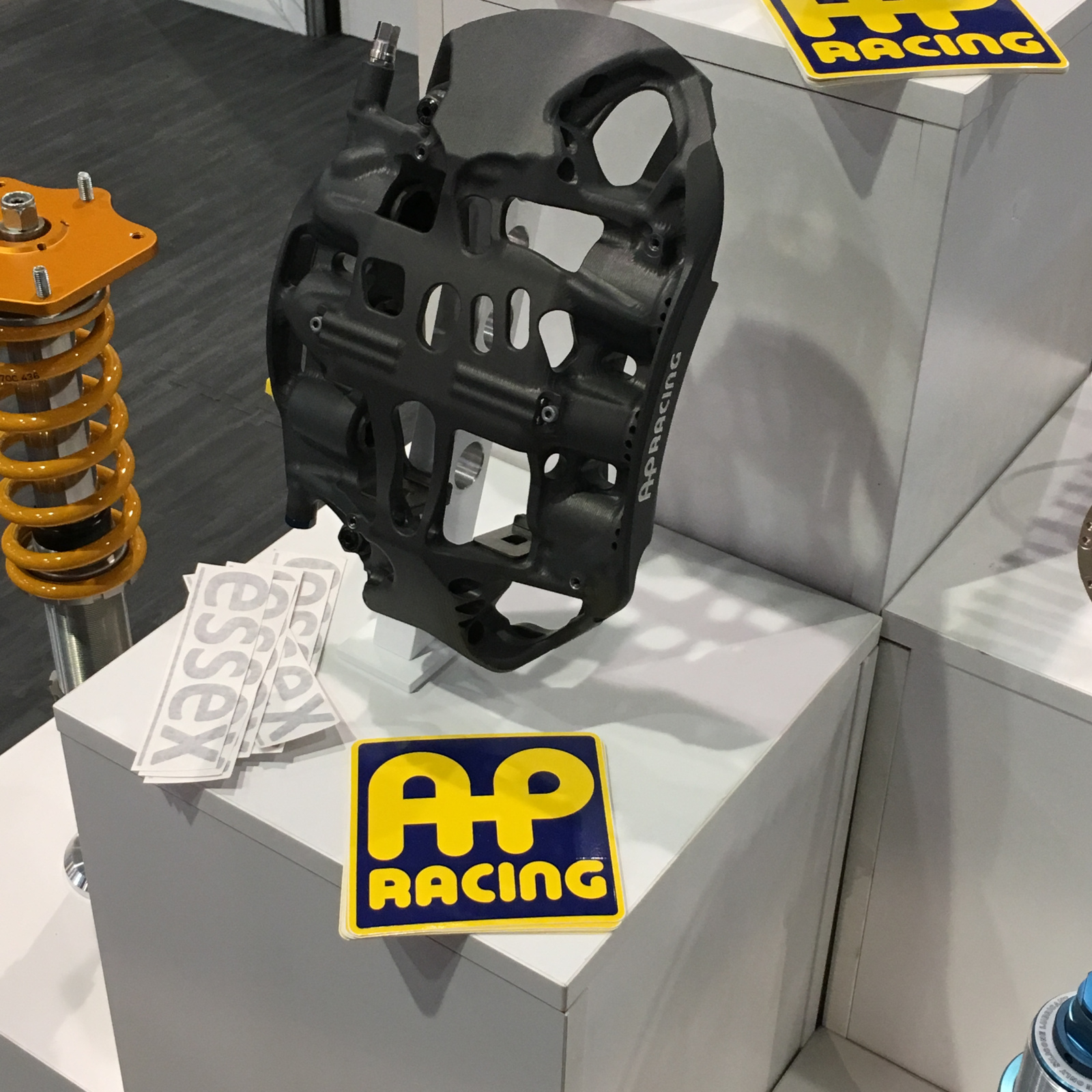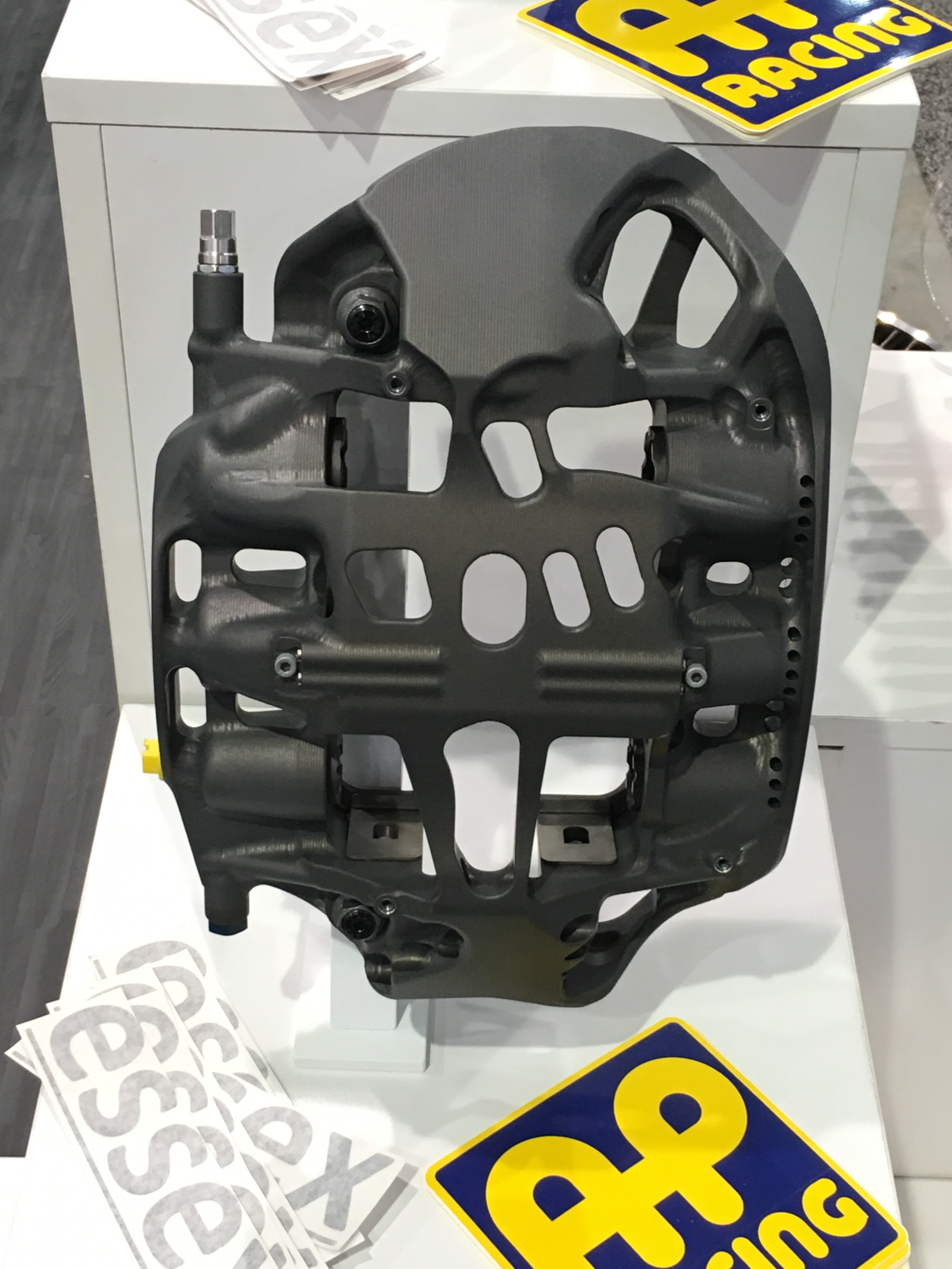 NASCAR Cup Radi-CAL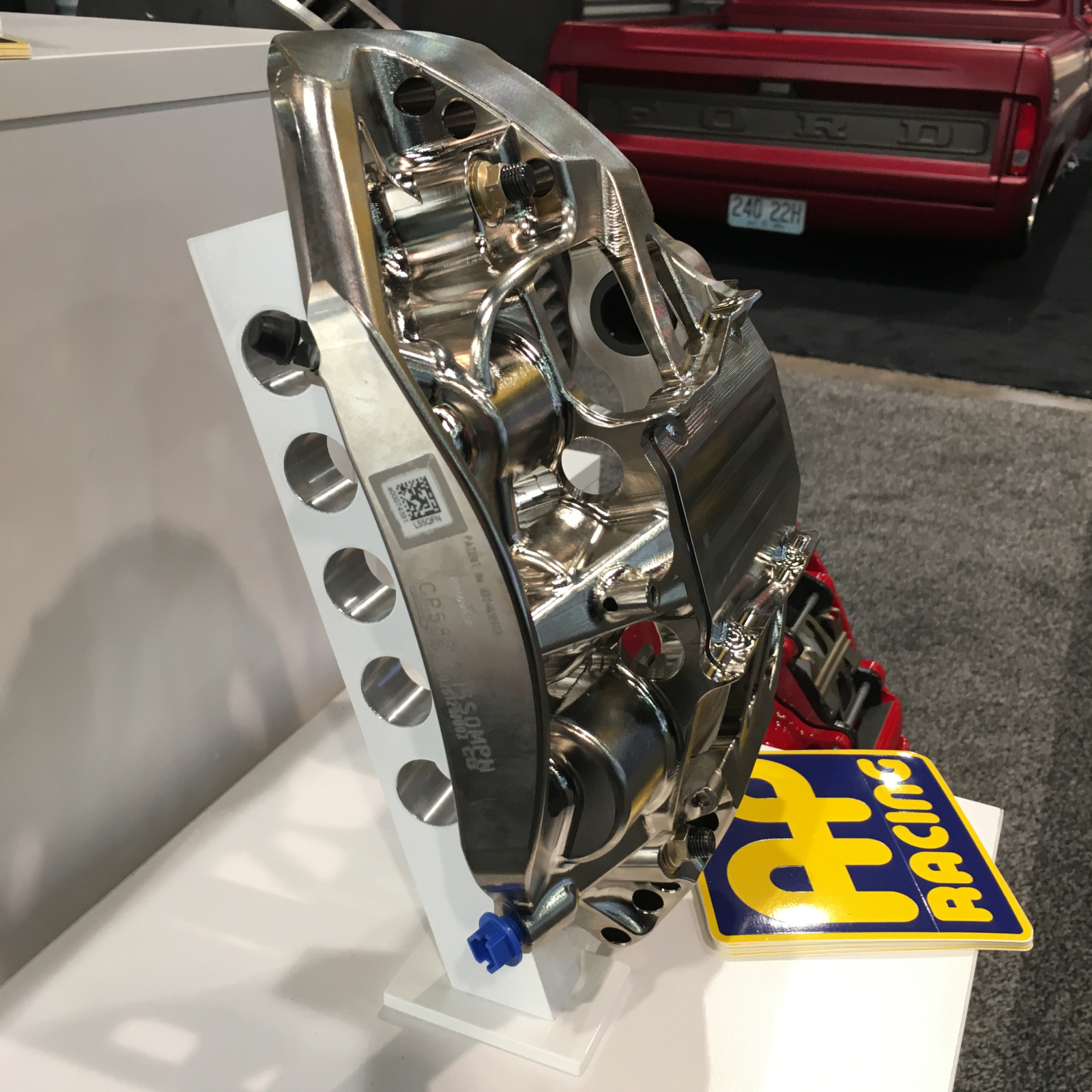 Our old friend the CP8350!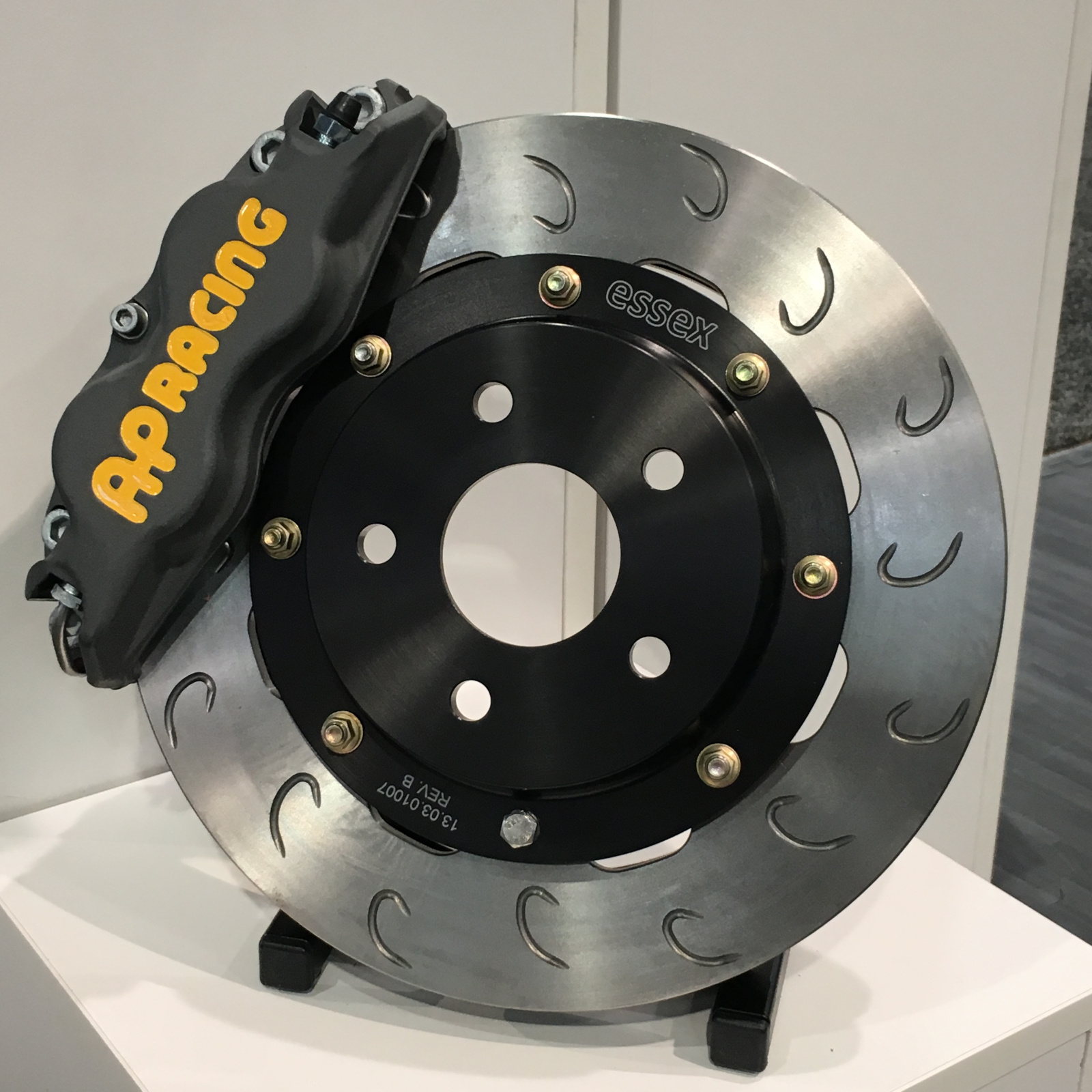 Bugatti Chiron Radi-CAL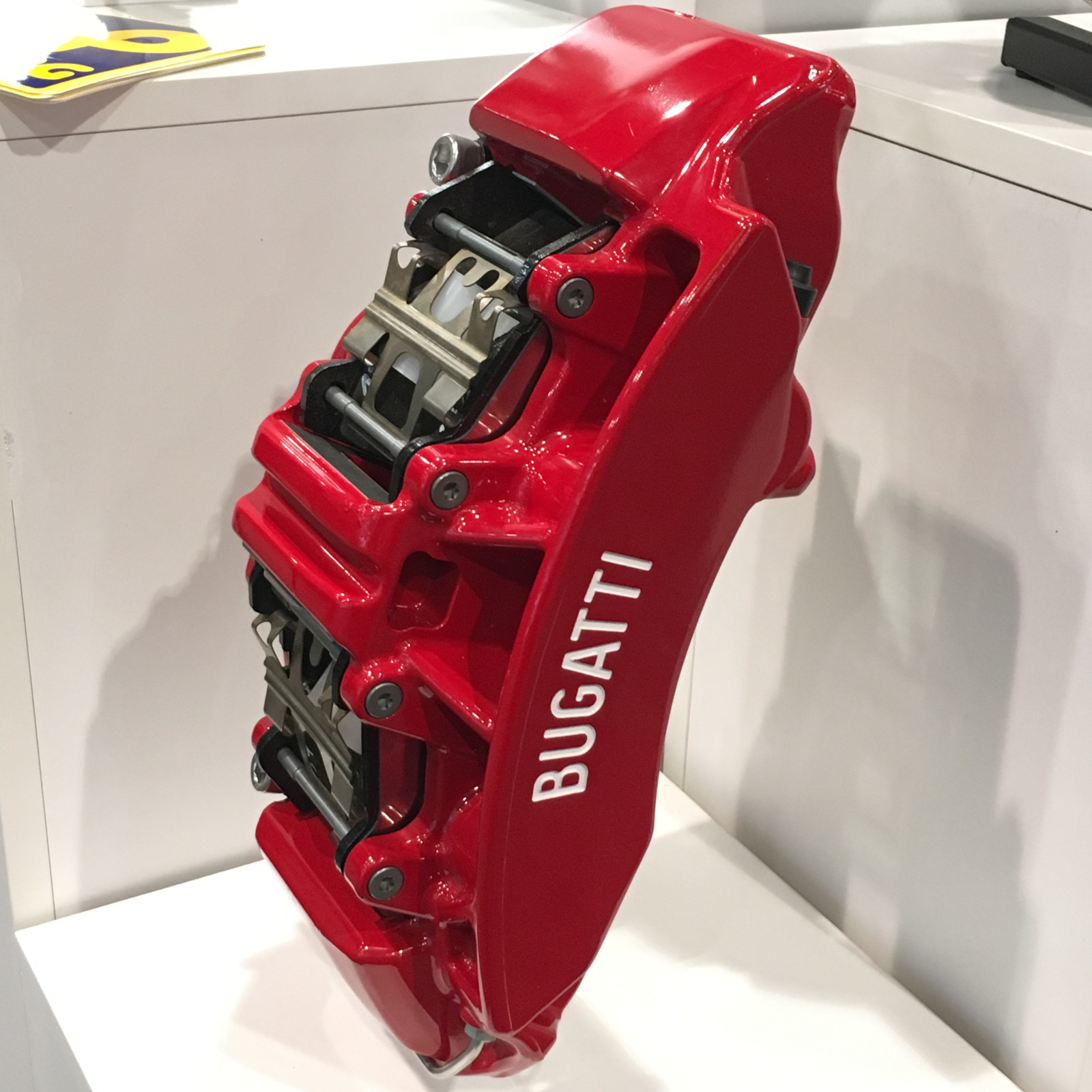 Formula 1 Clutch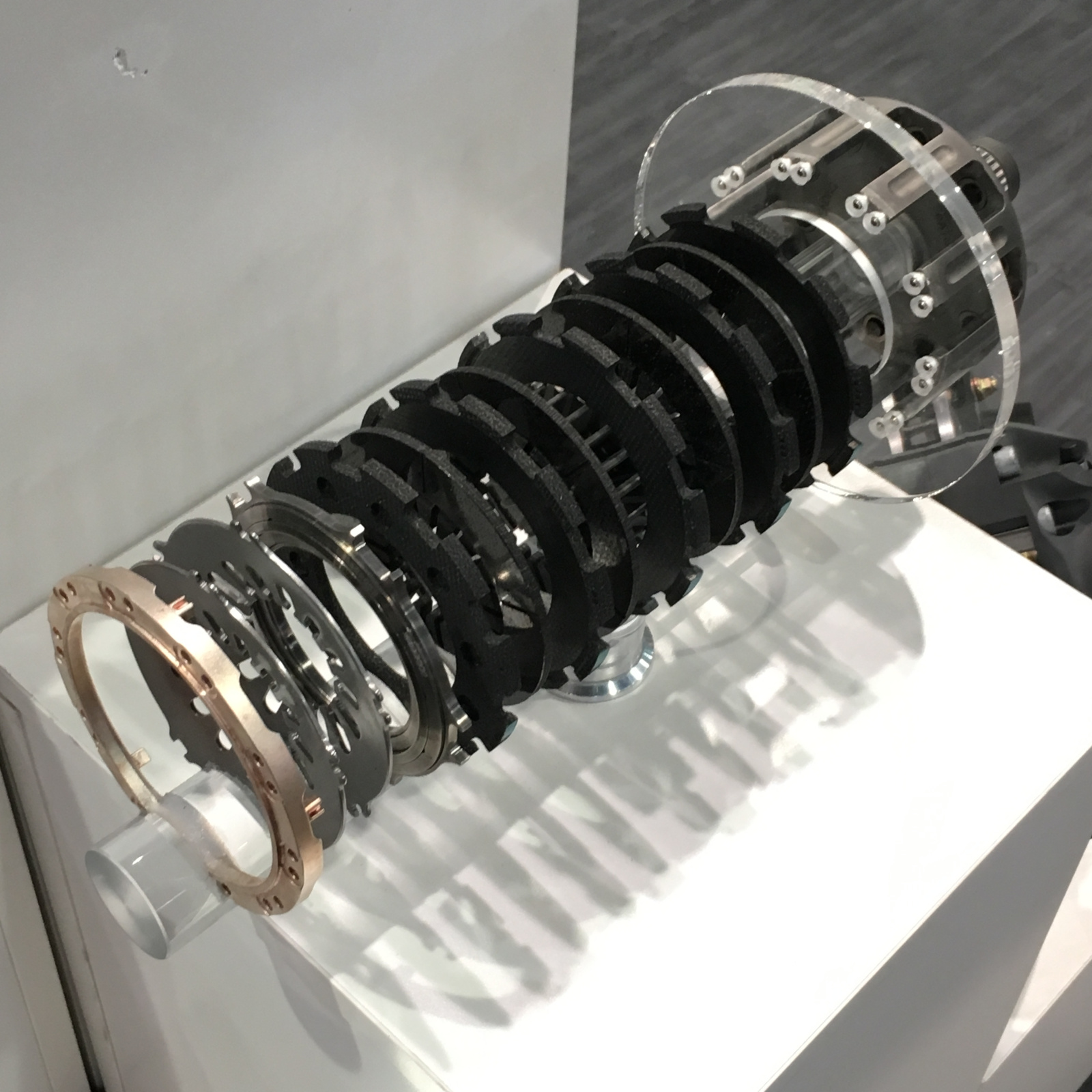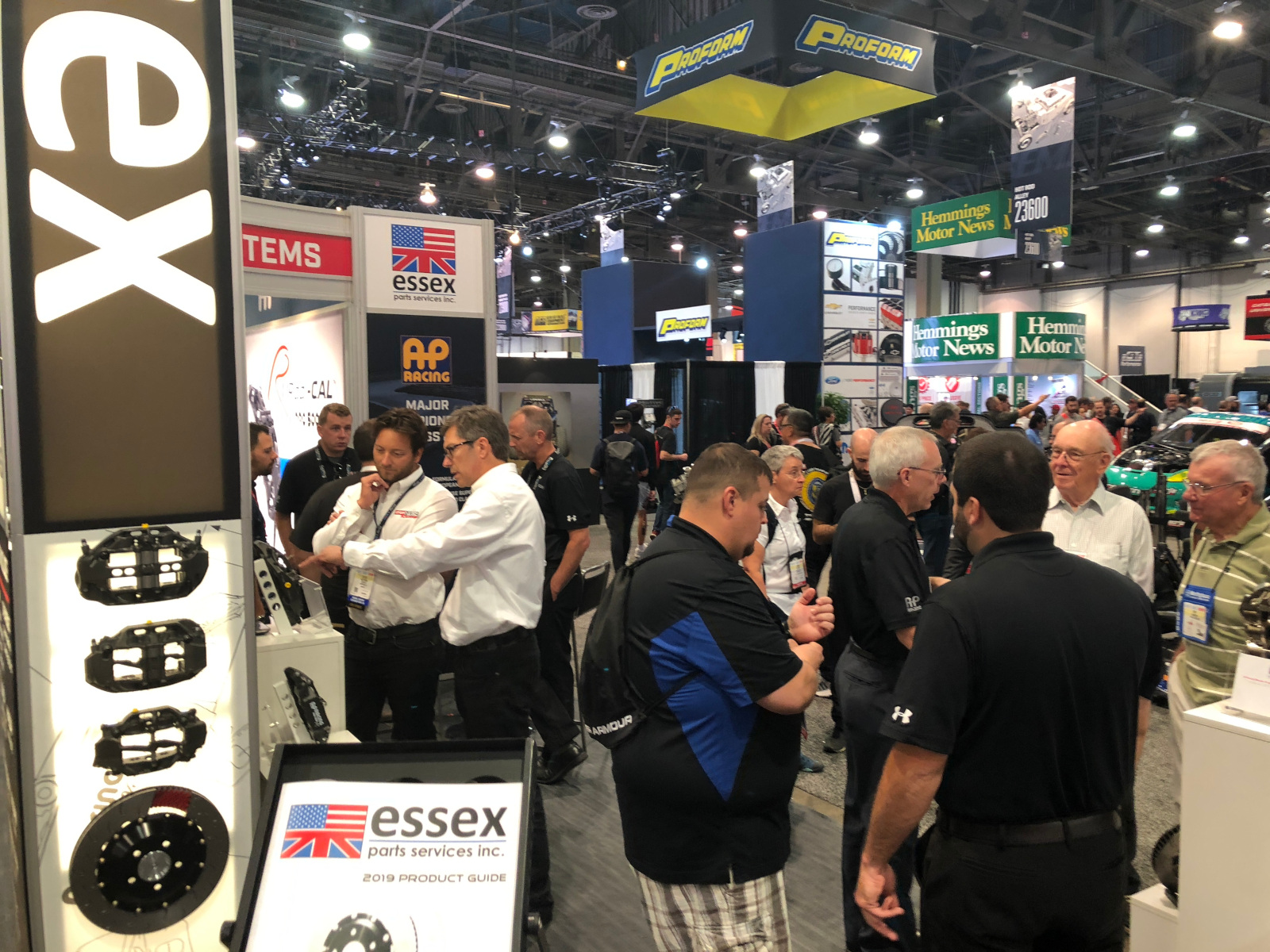 Some of the AP Racing-equipped cars at the show: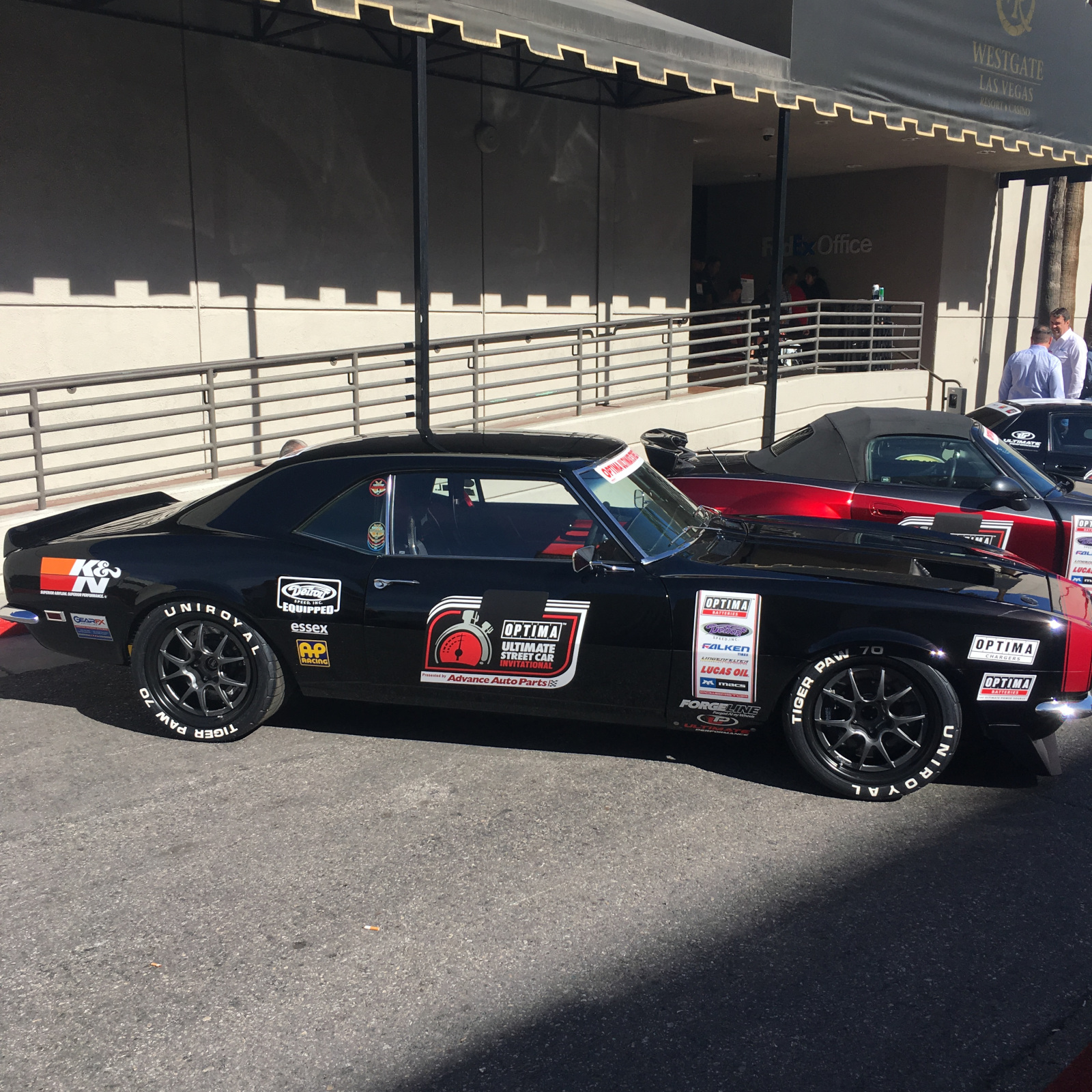 One of the Le Mans-winning 911 RSRs, still covered in rubber and battle scars

Here's a closeup of the front Radi-CAL...you can see the residue where the temperature indicator sticker used to live.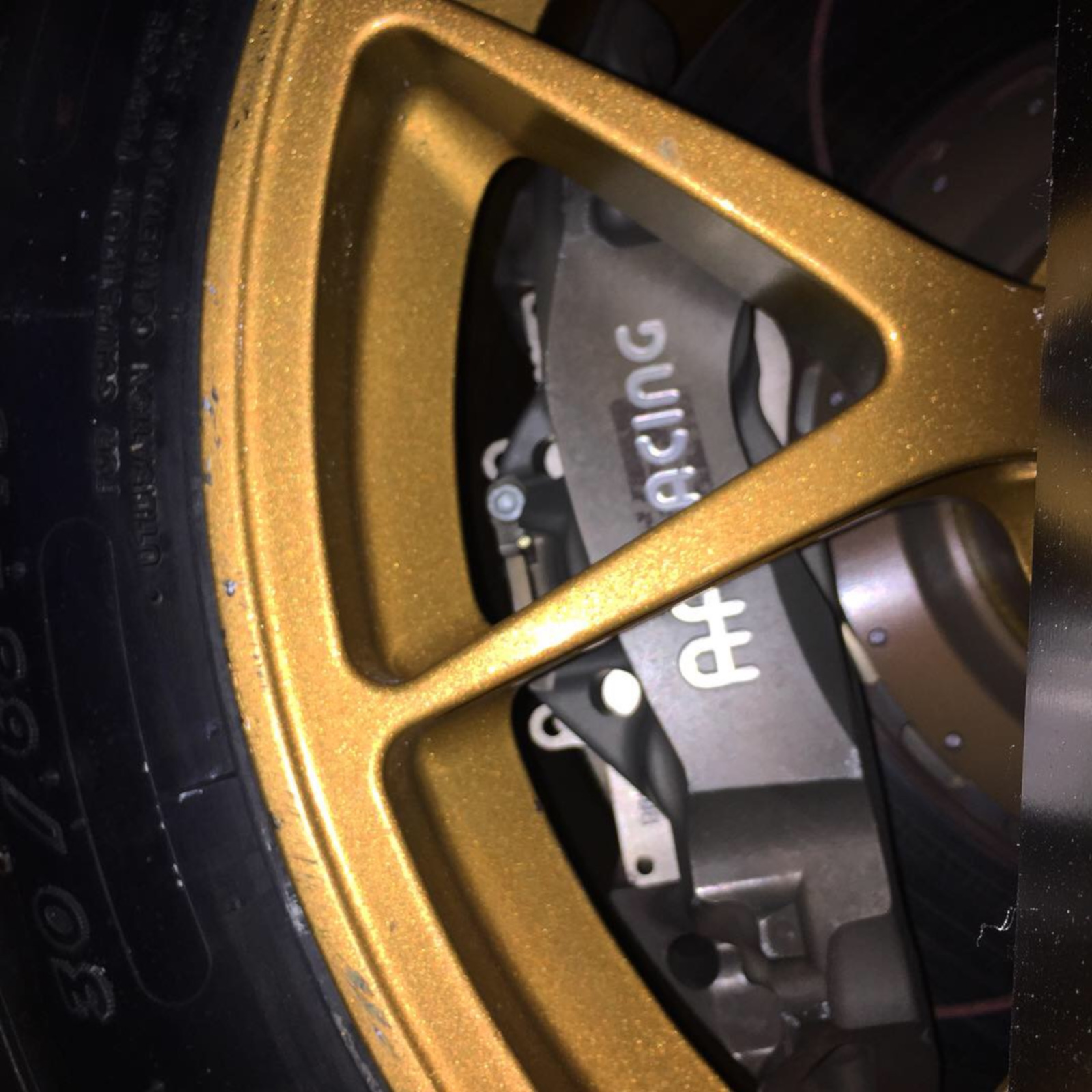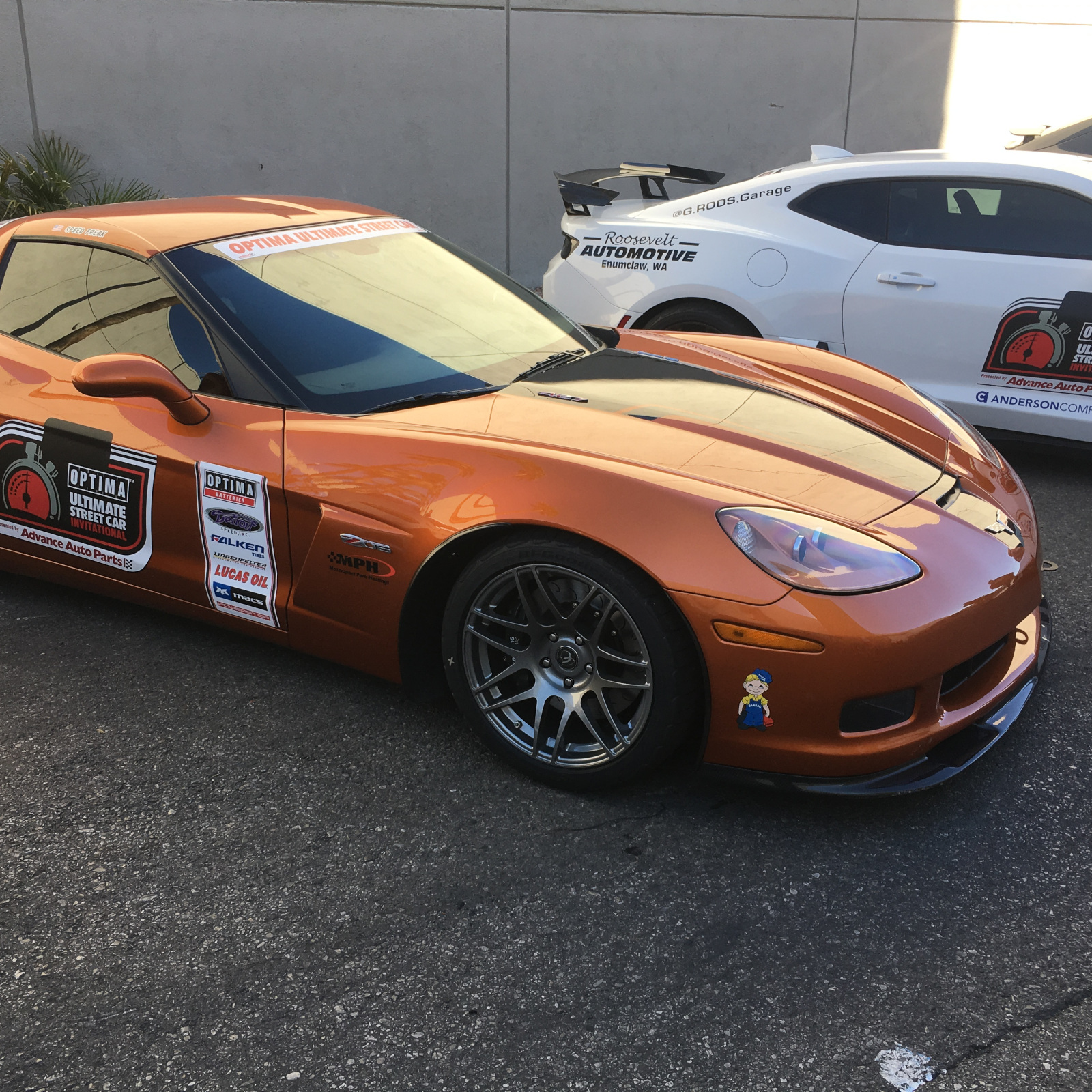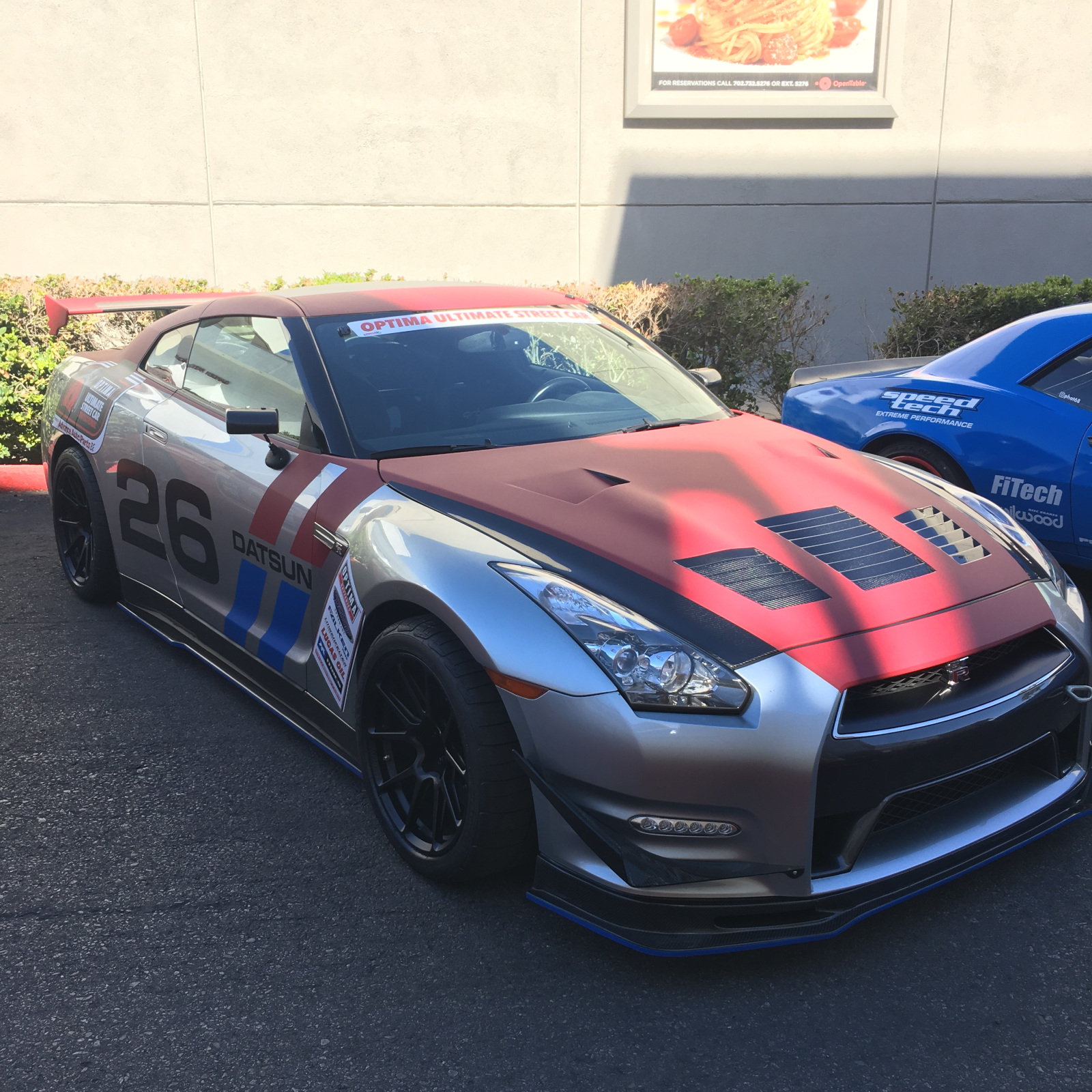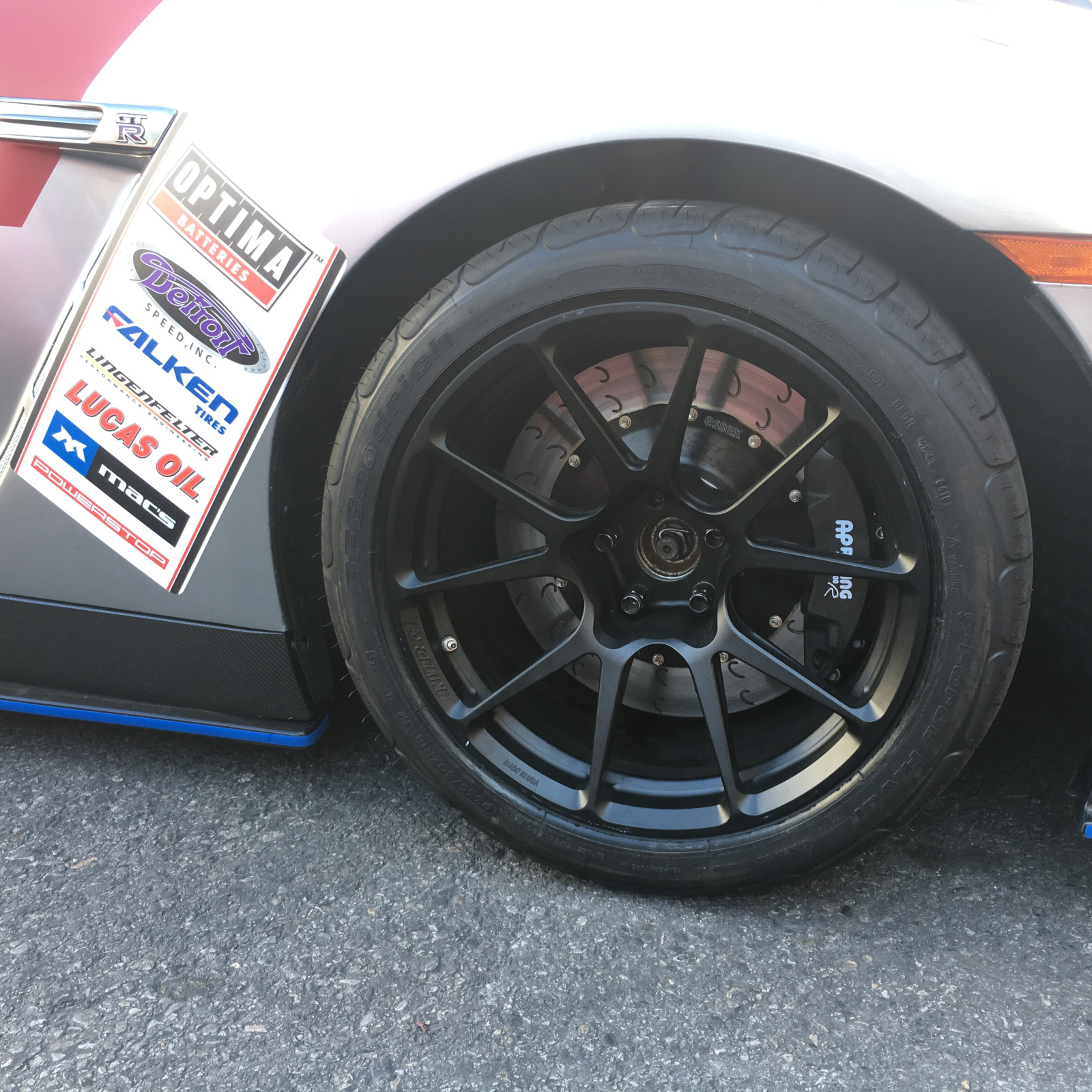 A classic track car..C5Z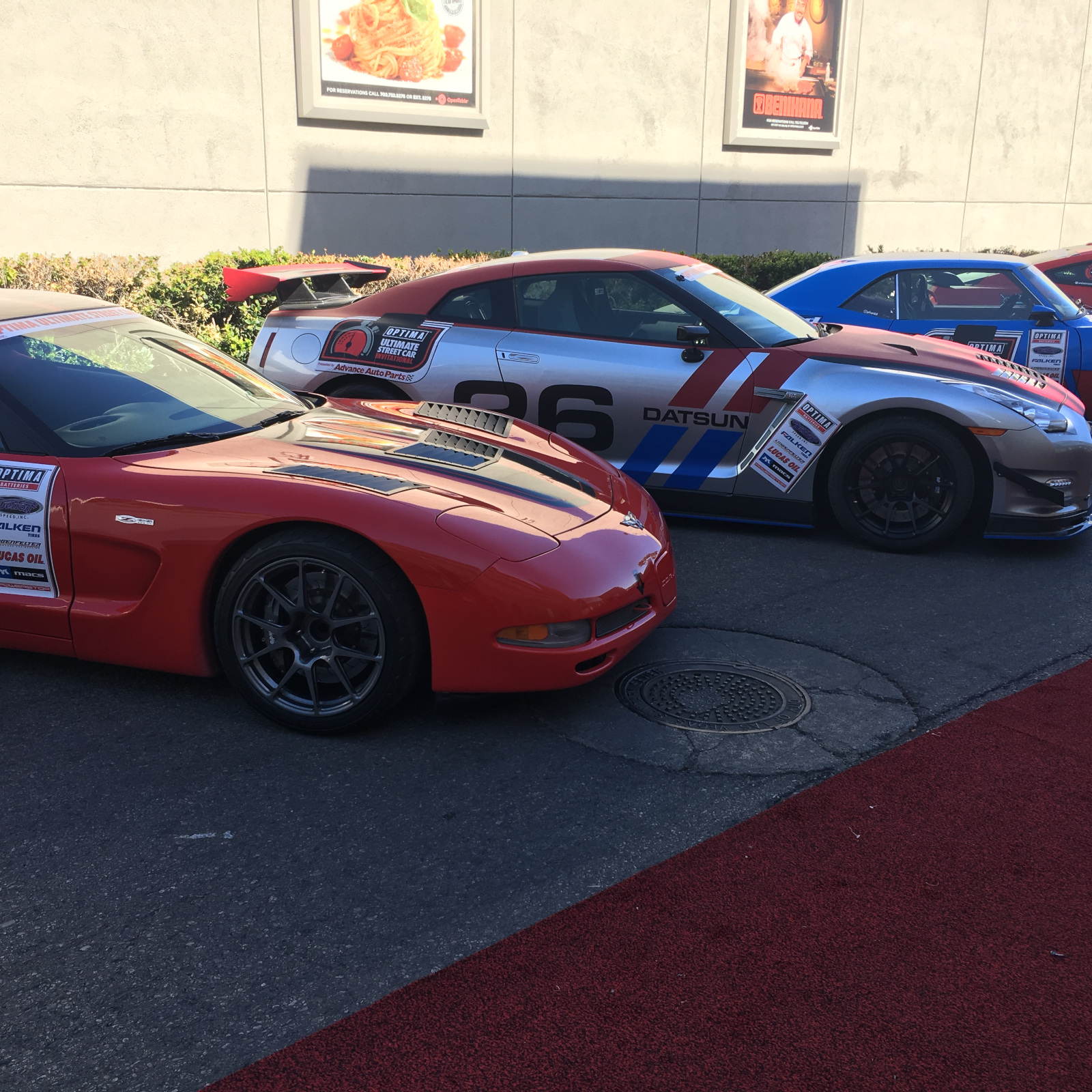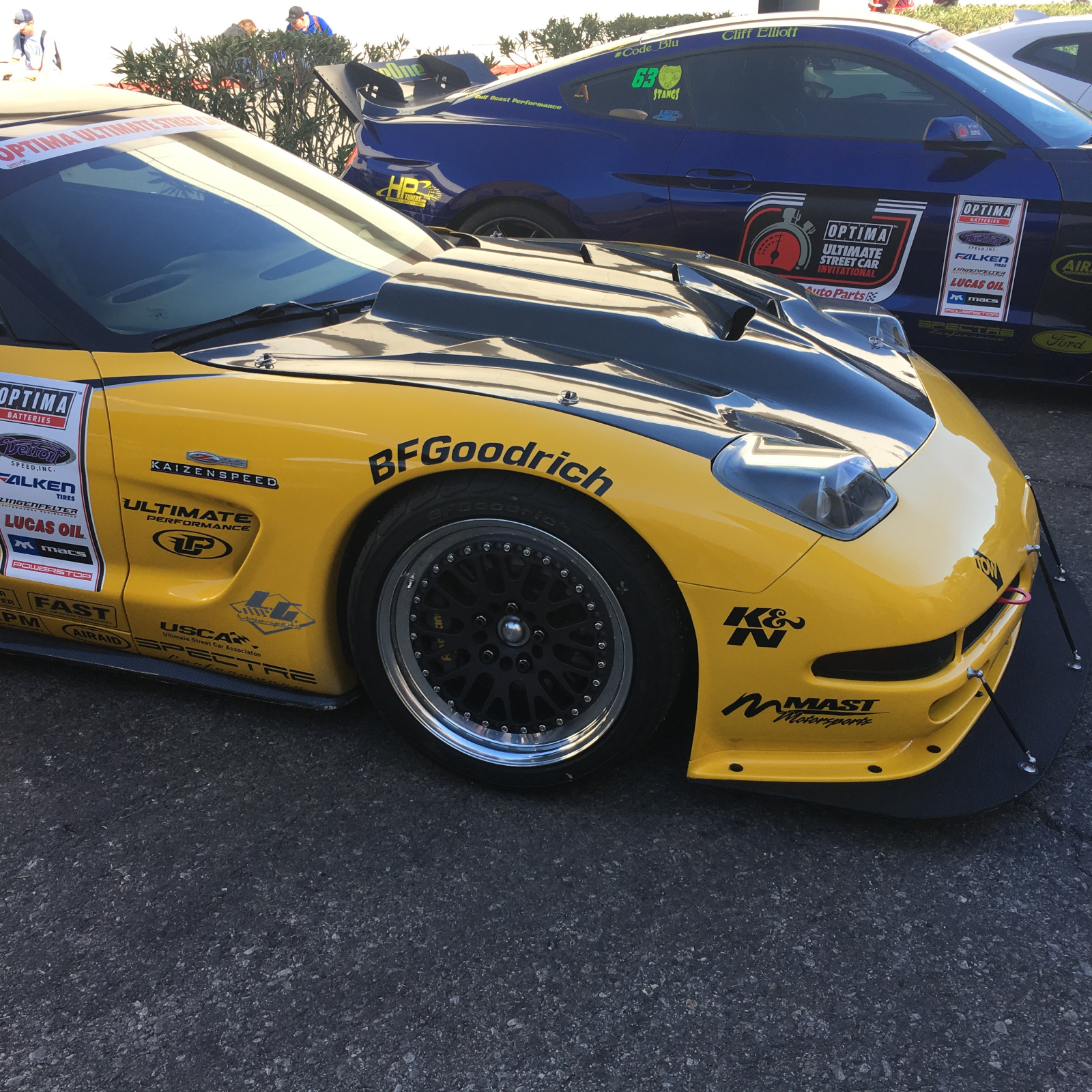 One of the sickest wraps I've ever seen on a GT-R in the Radenso Radar booth, sporting some Radi-CALs: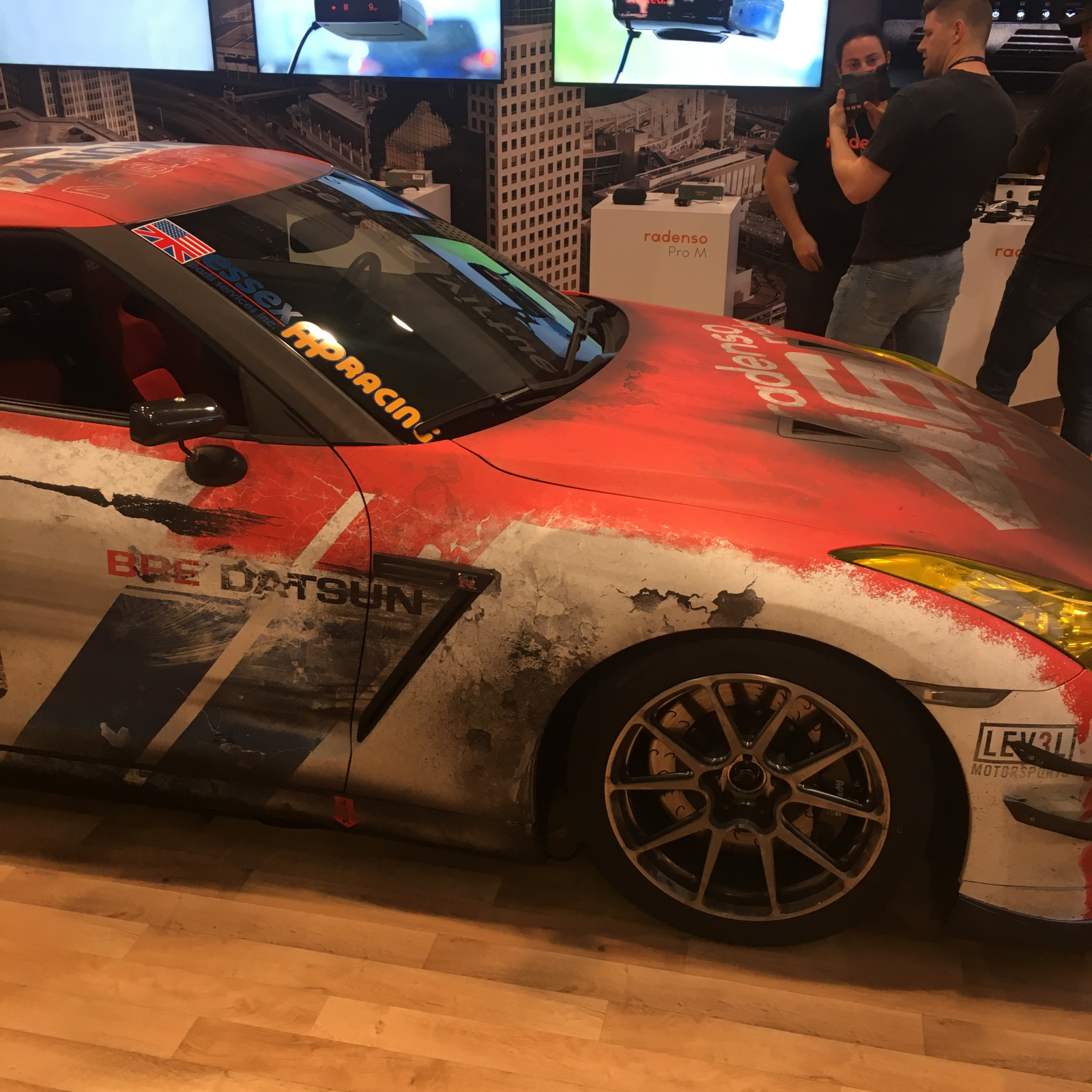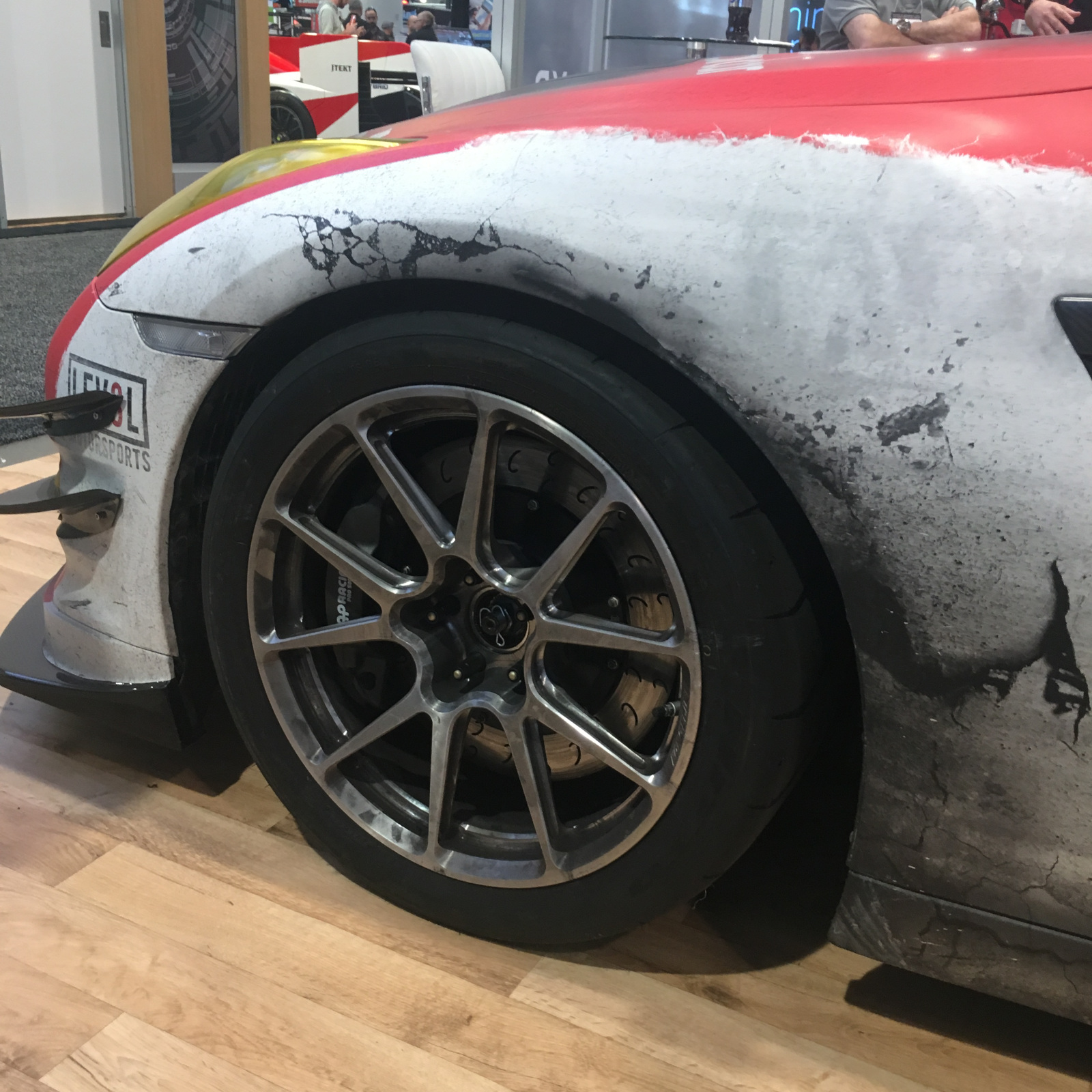 Ford FP350S Racecar...watch for one of these attacking The 25 Hours of Thunderhill next month.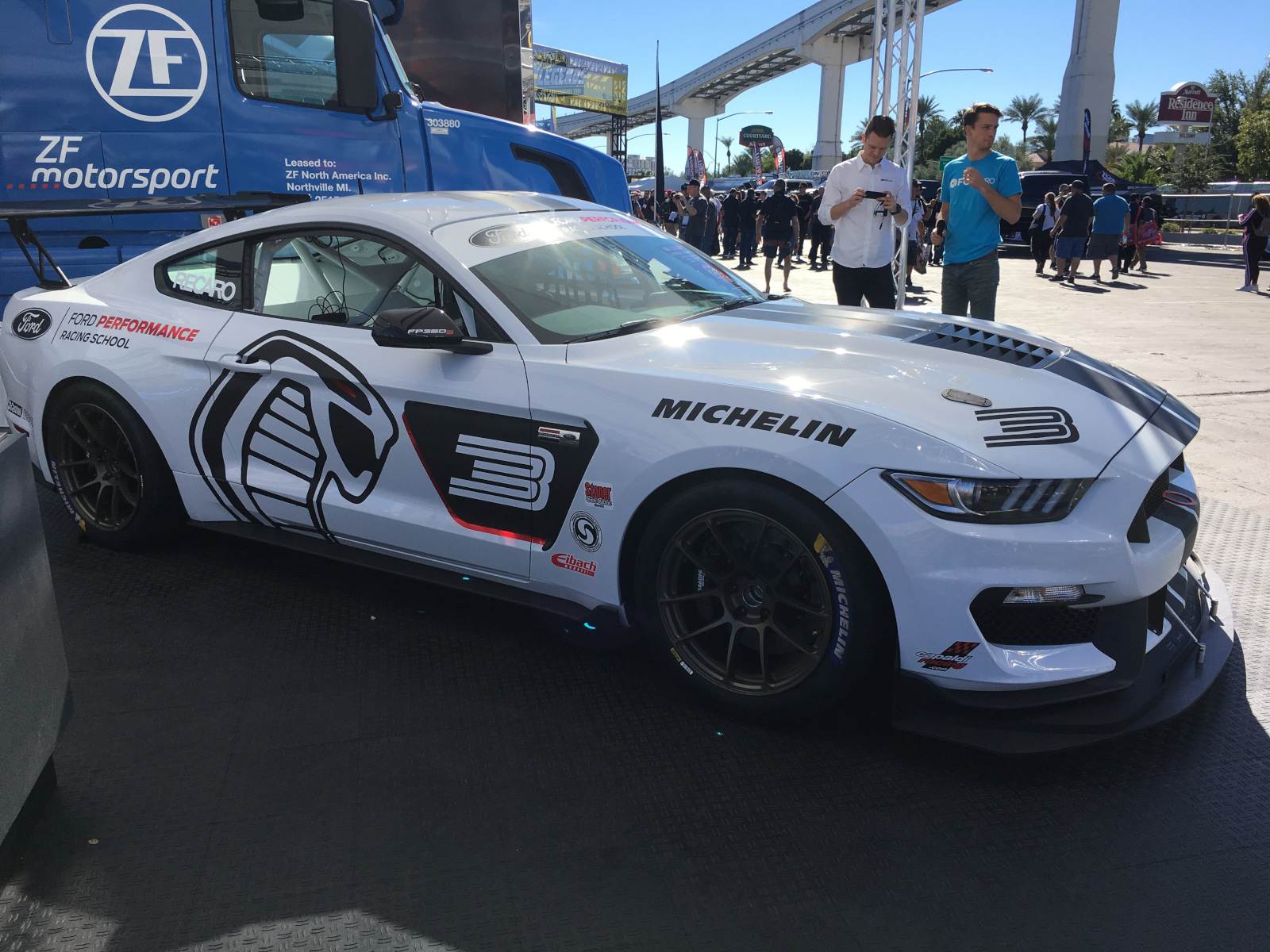 Golf TCR car...running the exact same calipers we offer for your VW!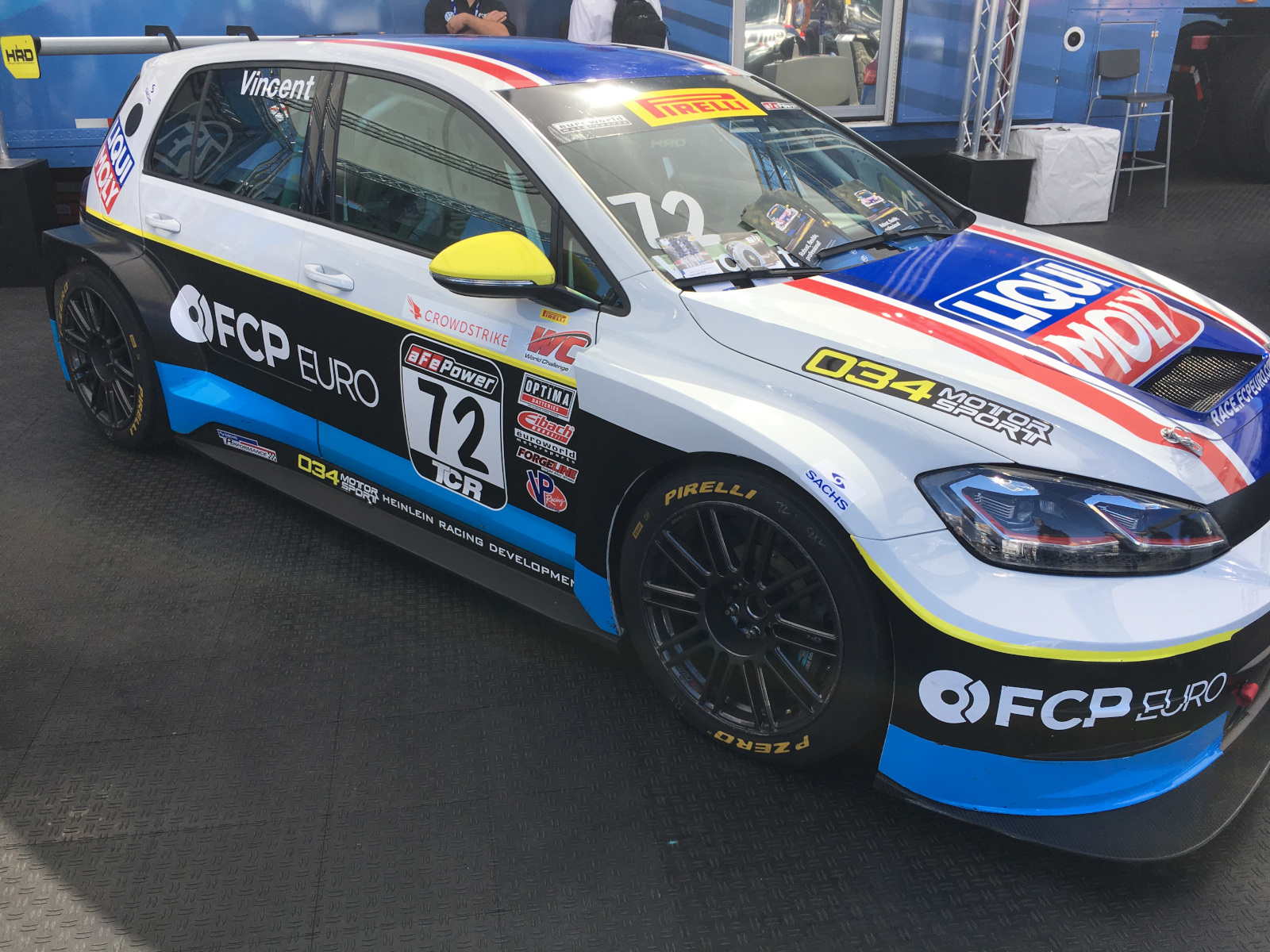 e30 M3 in the CRC Industries booth, rocking our Radi-CAL kit along with the engine from an M4! See more details here on The Drive.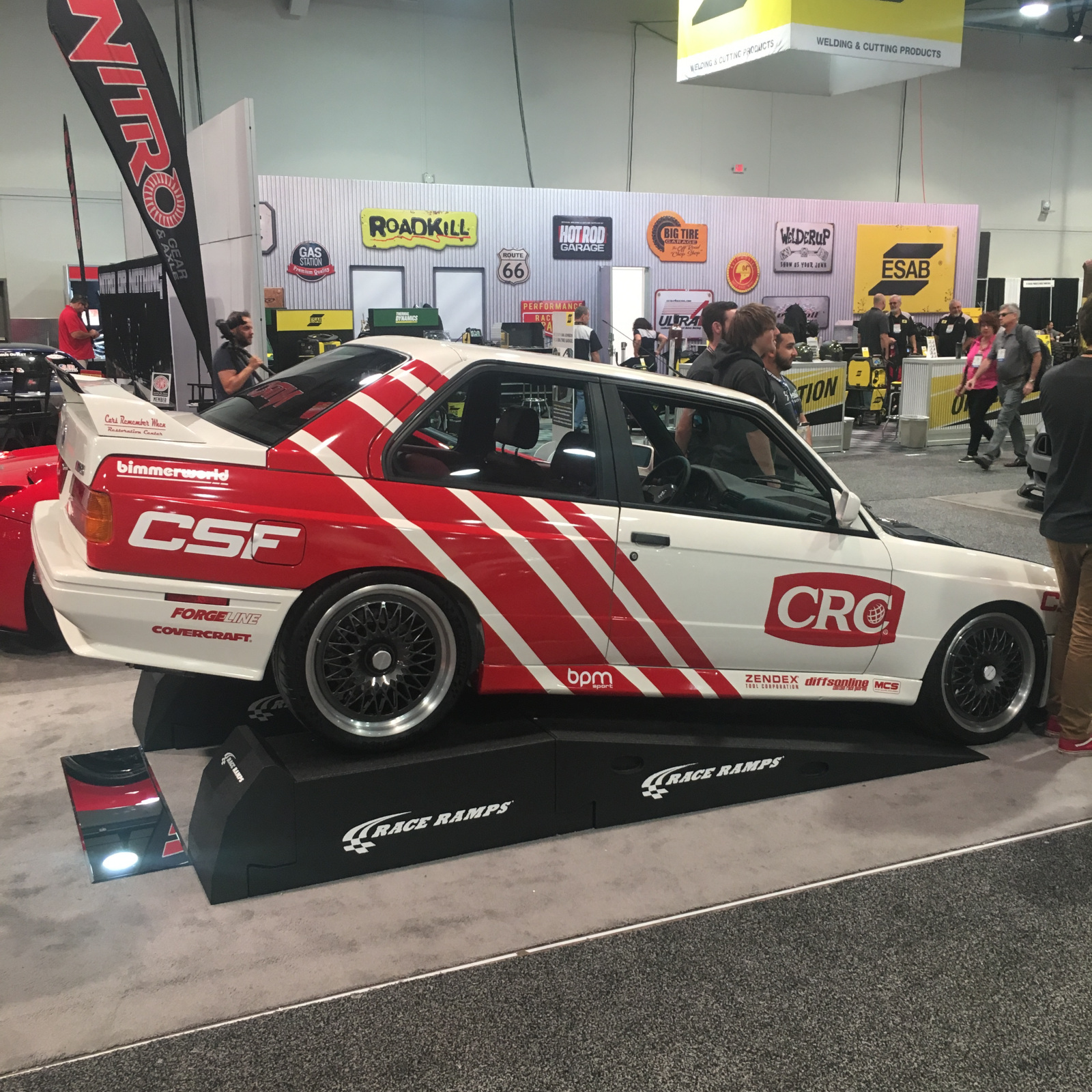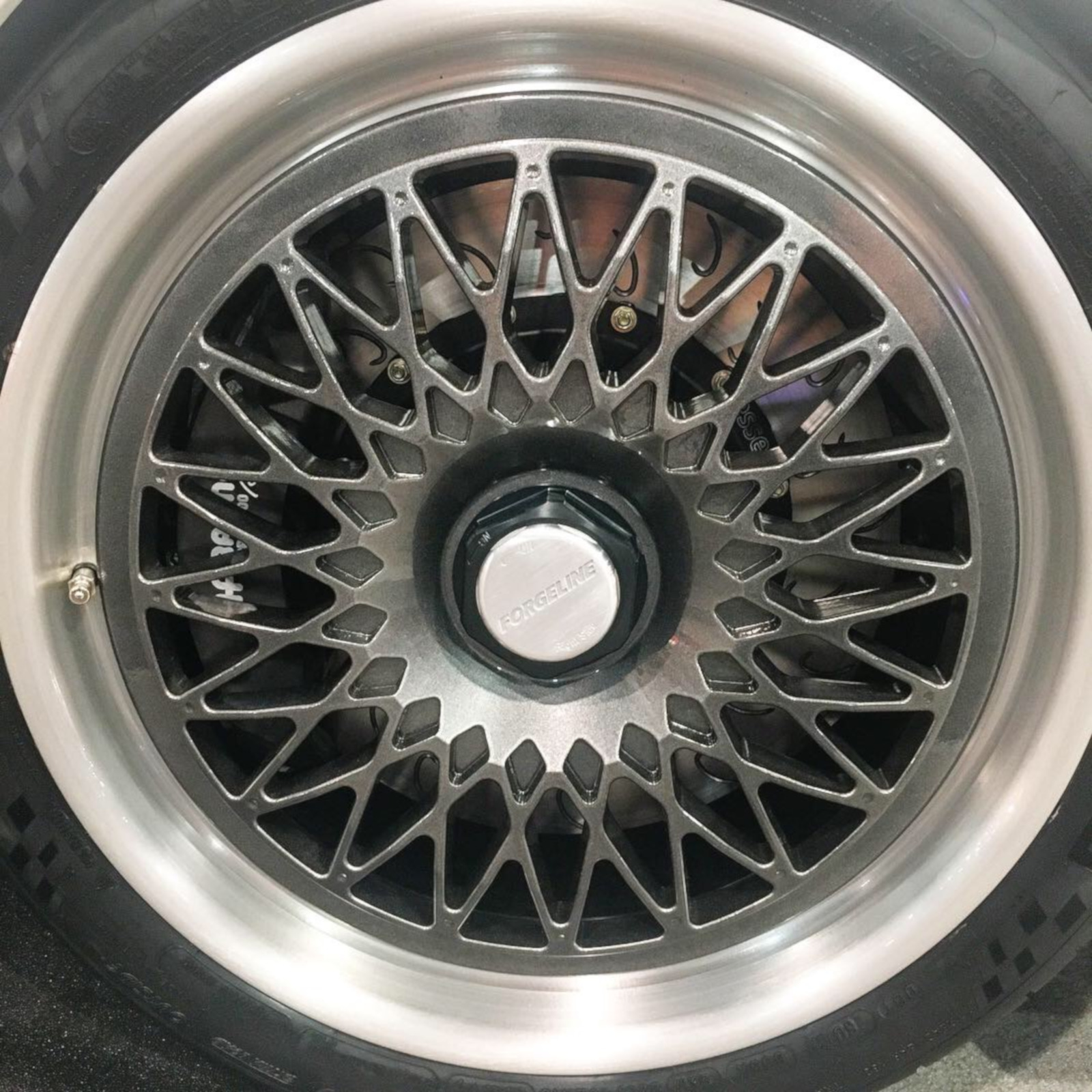 The timeless S2000...from the Mackin Industries/Rays Booth, with some AP Racing CP8350s peeking out from behind the spokes.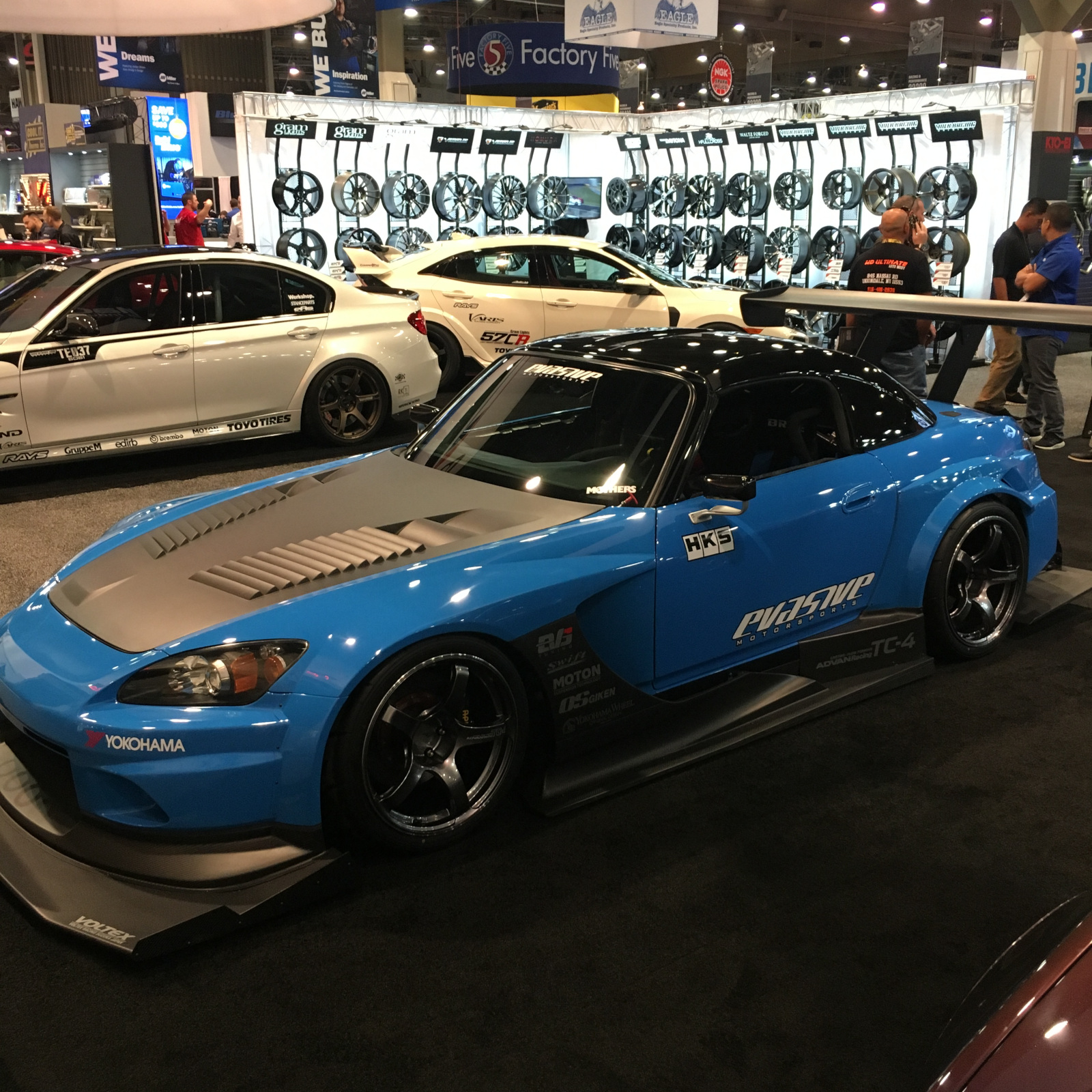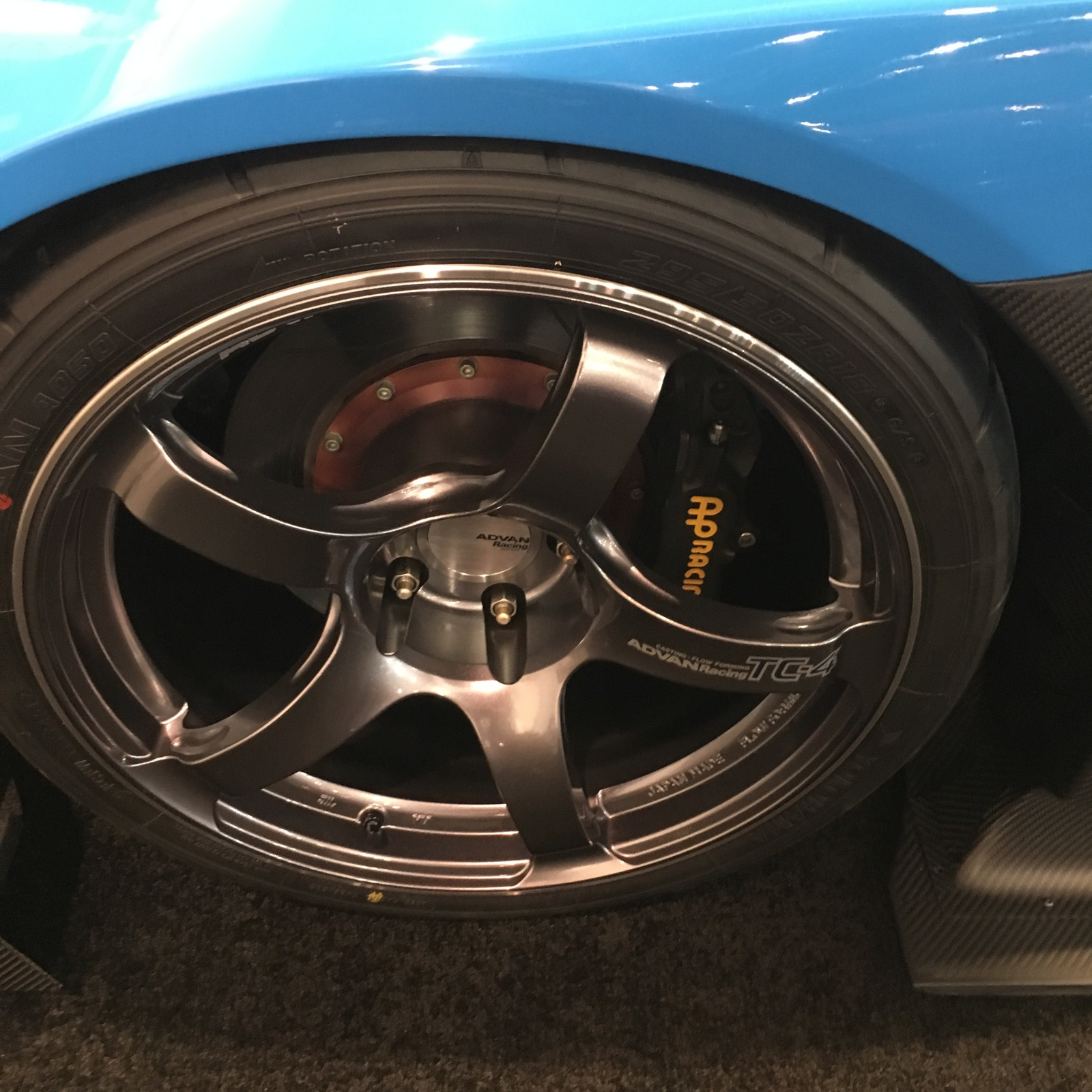 A Pontiac wearing some legacy AP Racing calipers...a crazy pit of snakes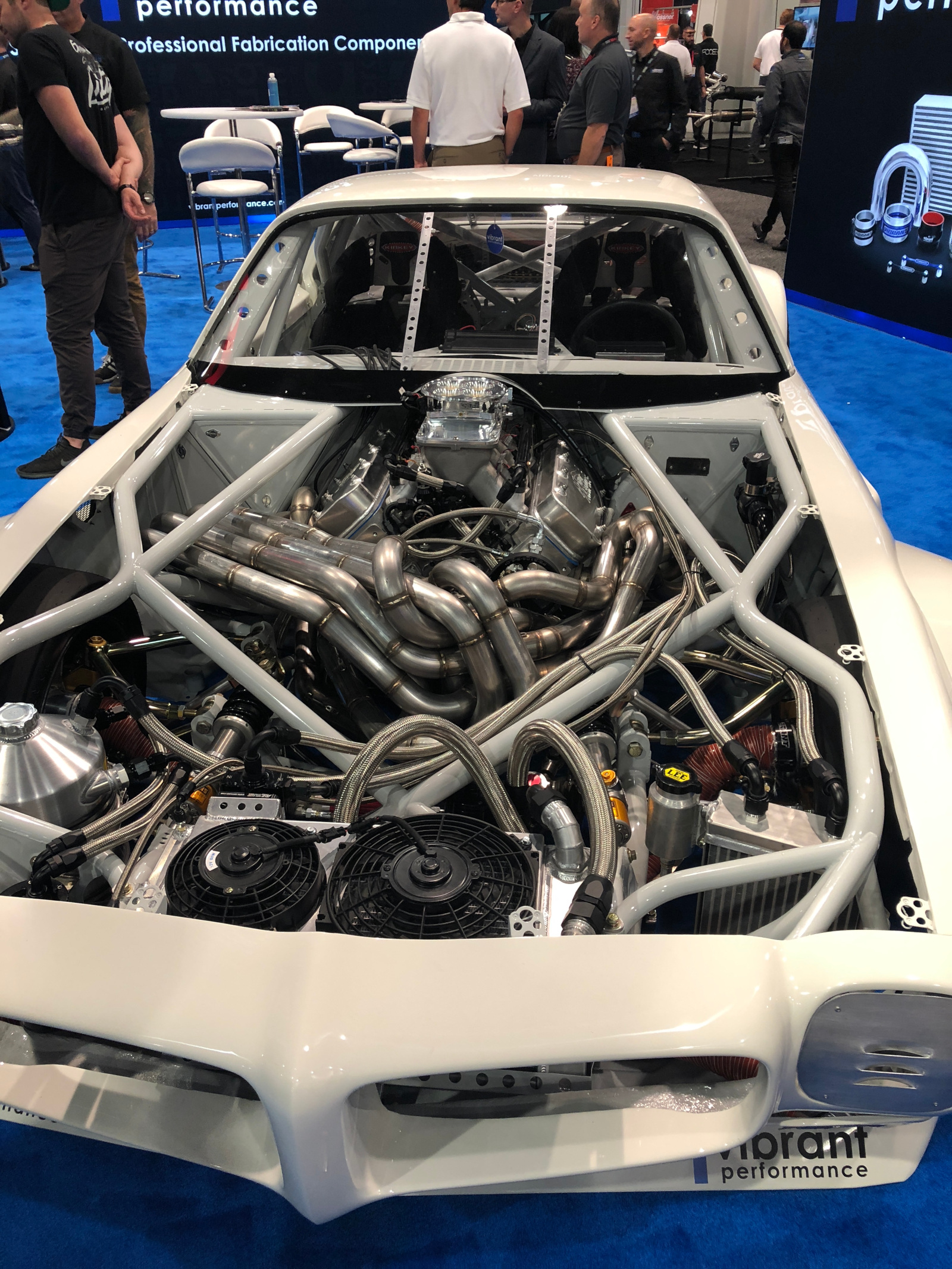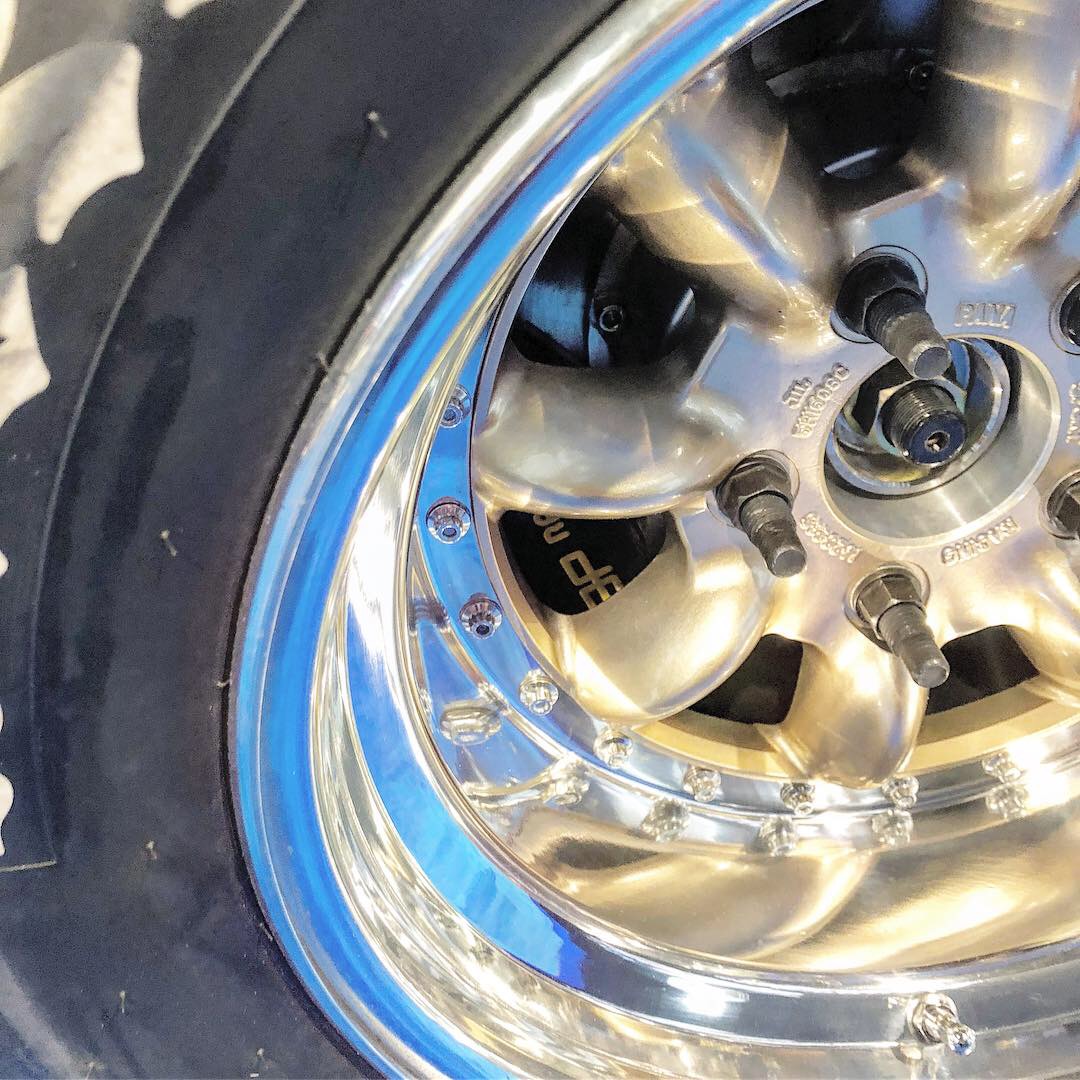 We stopped by to visit our friends at Exotics Racing and had to snap a pic of this purple GT3RS wearing our AP J Hook Discs. They told us this car got 9,000 track miles out of the discs they were changing!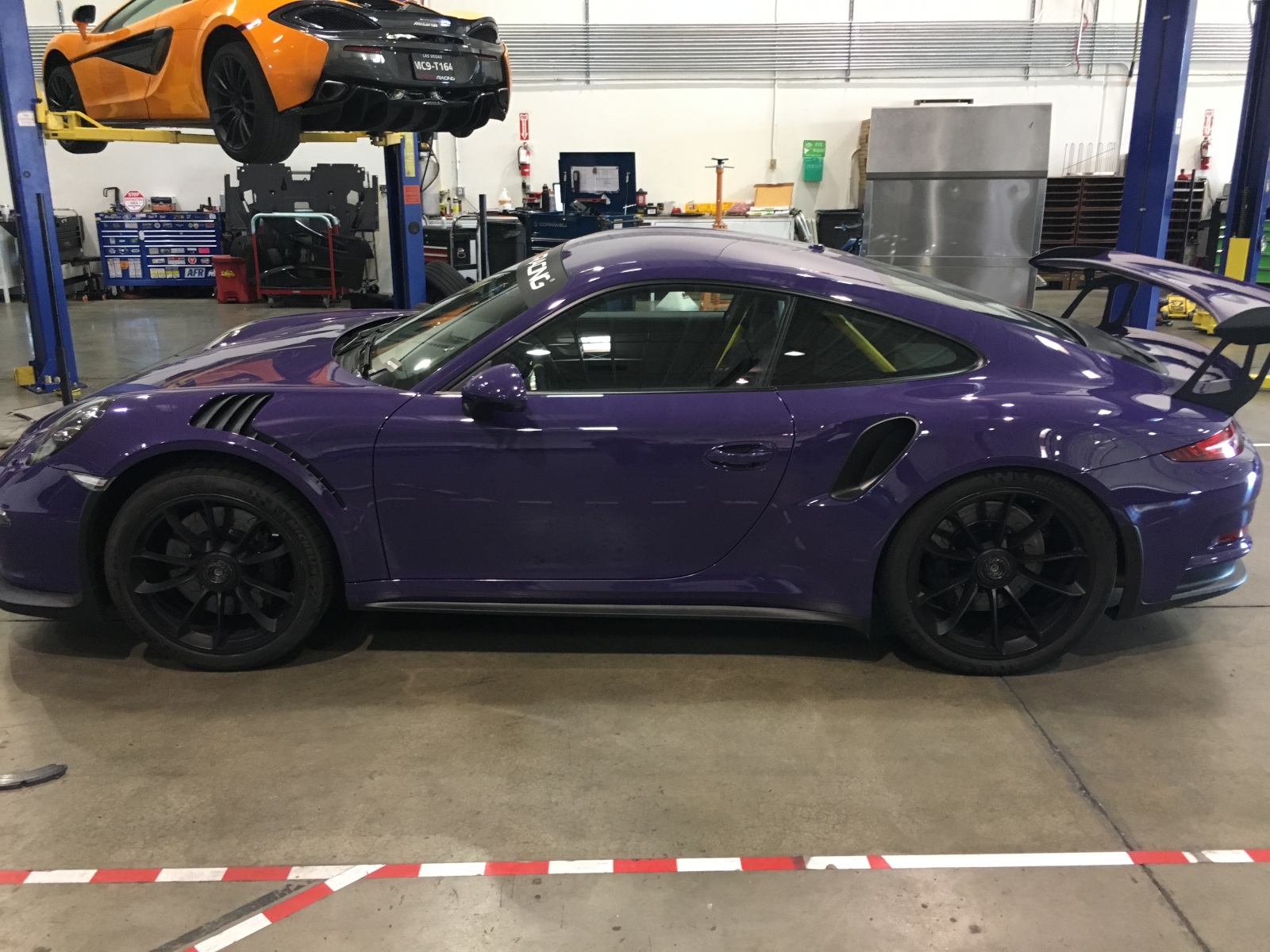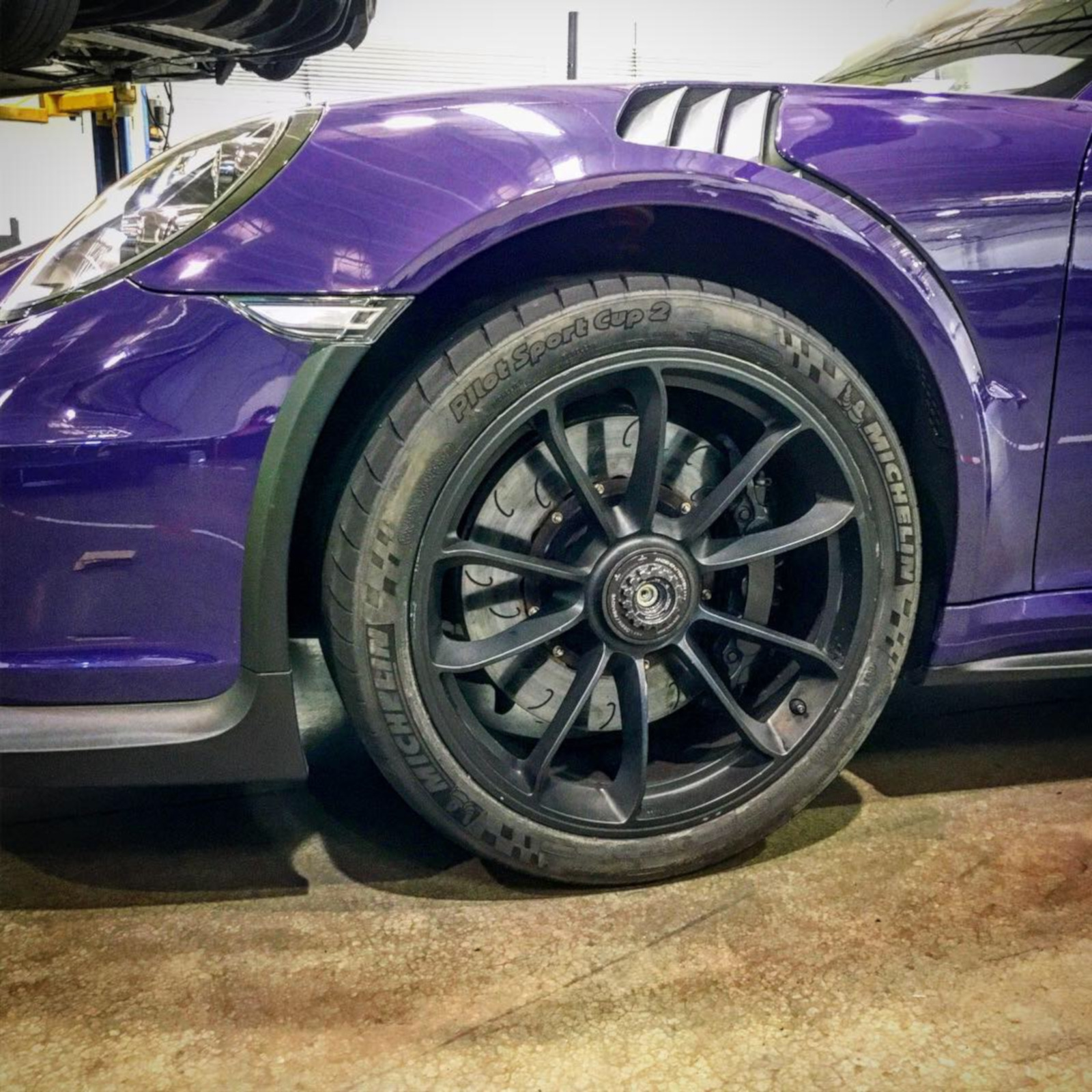 This one didn't have AP calipers, but the damn thing was just plain stunning!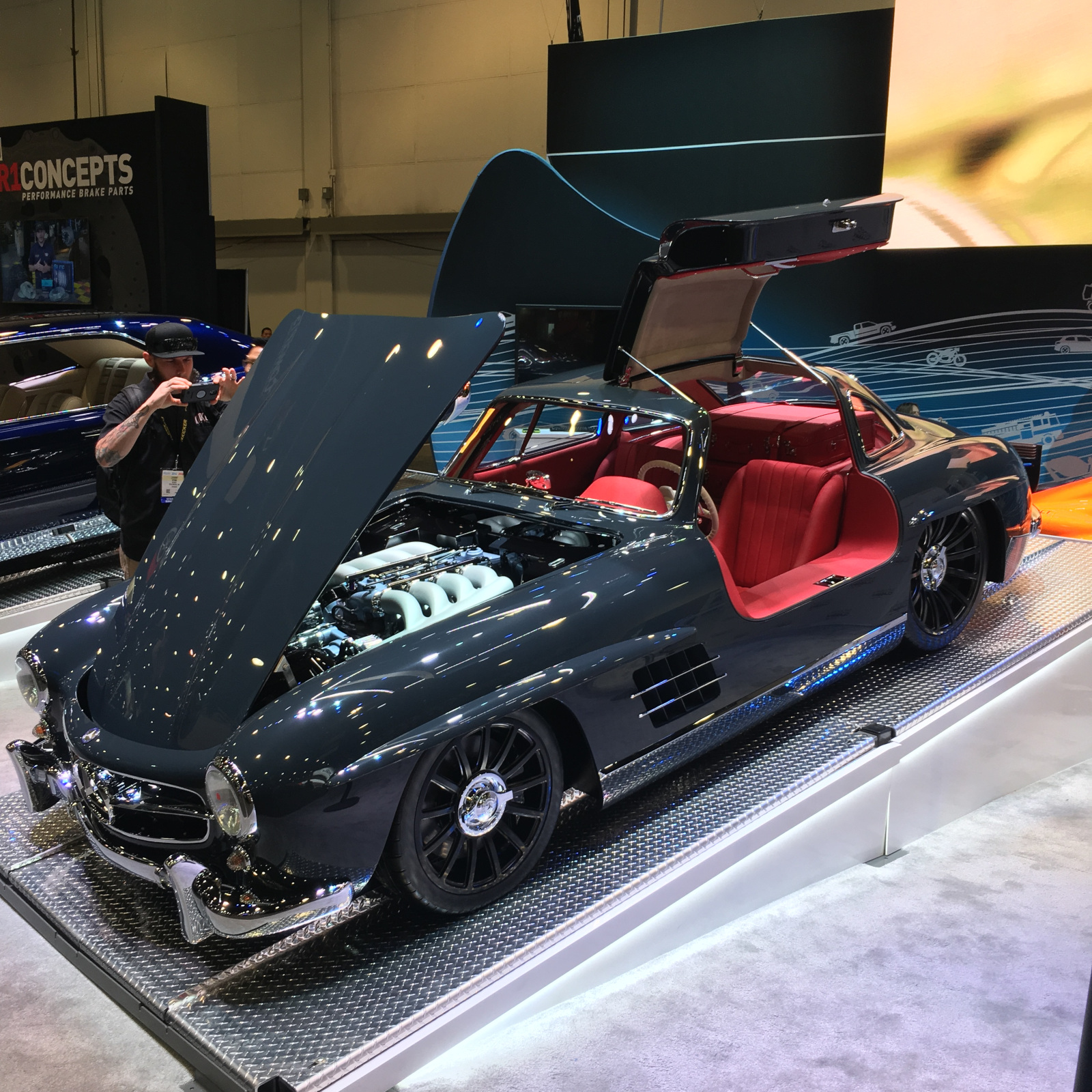 Essex Jeff used to own one of these bad boys...a 1991 Civic Wagon...aka the Wagovan.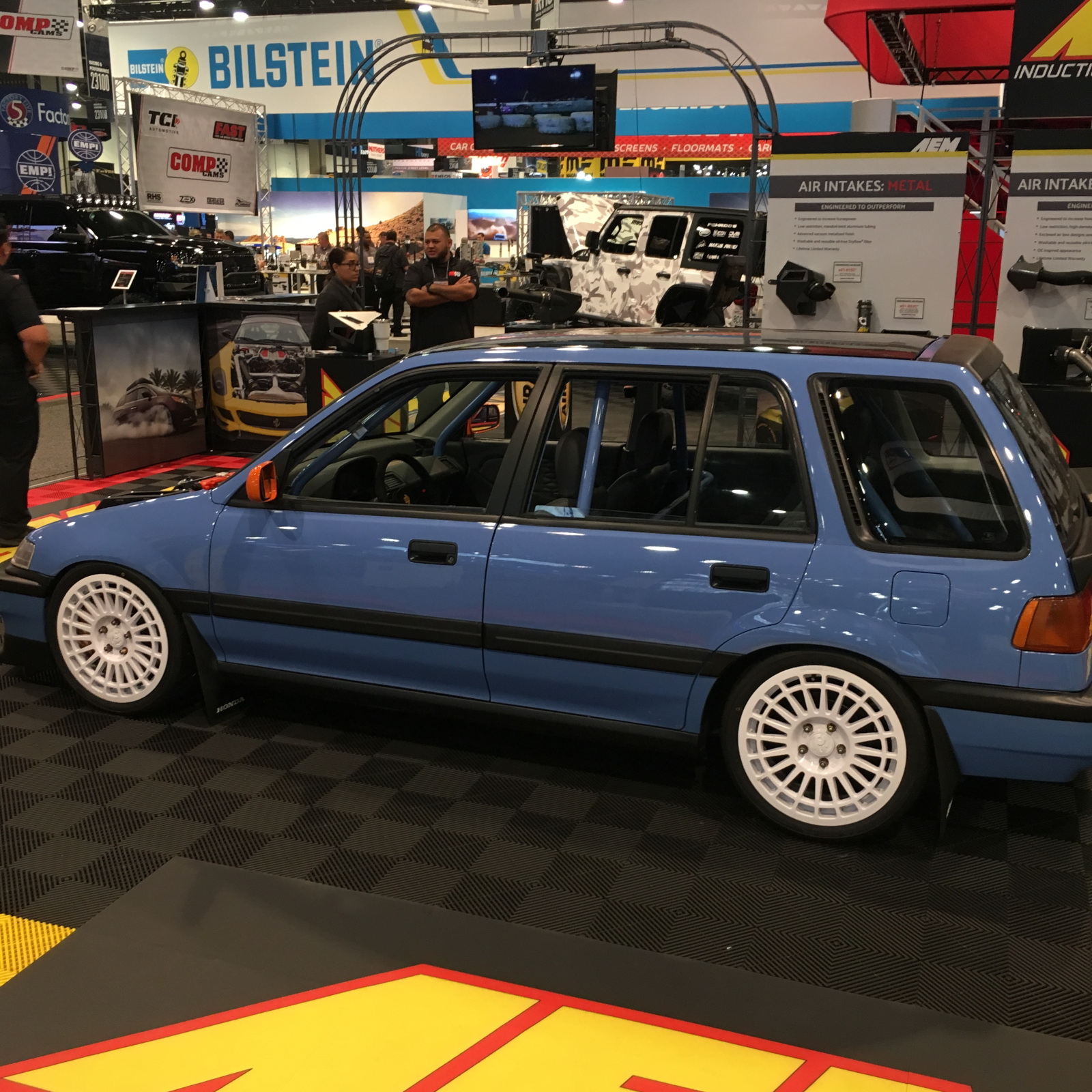 New Supra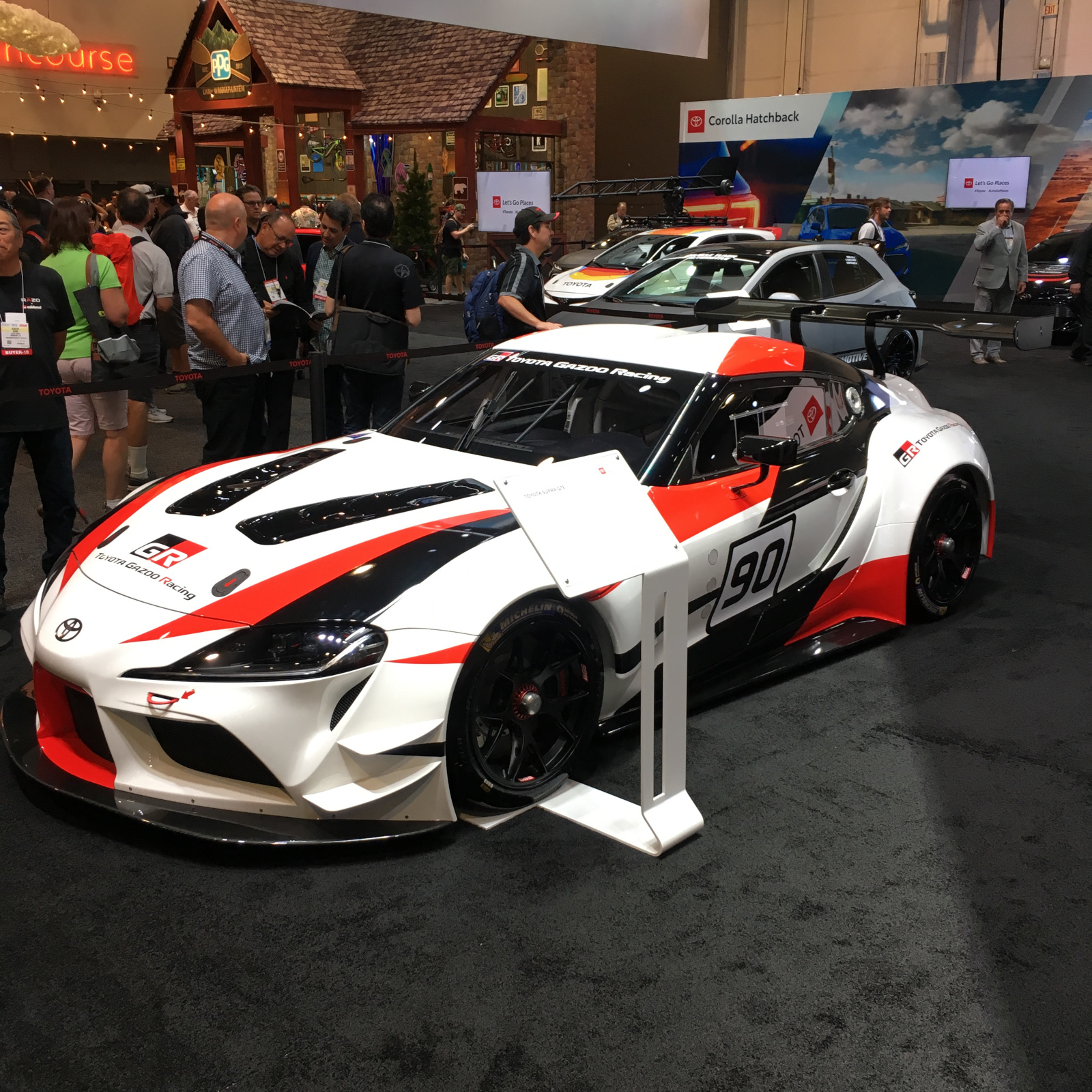 I don't have the proper symbols on my keyboard to spell this car's name, so I won't.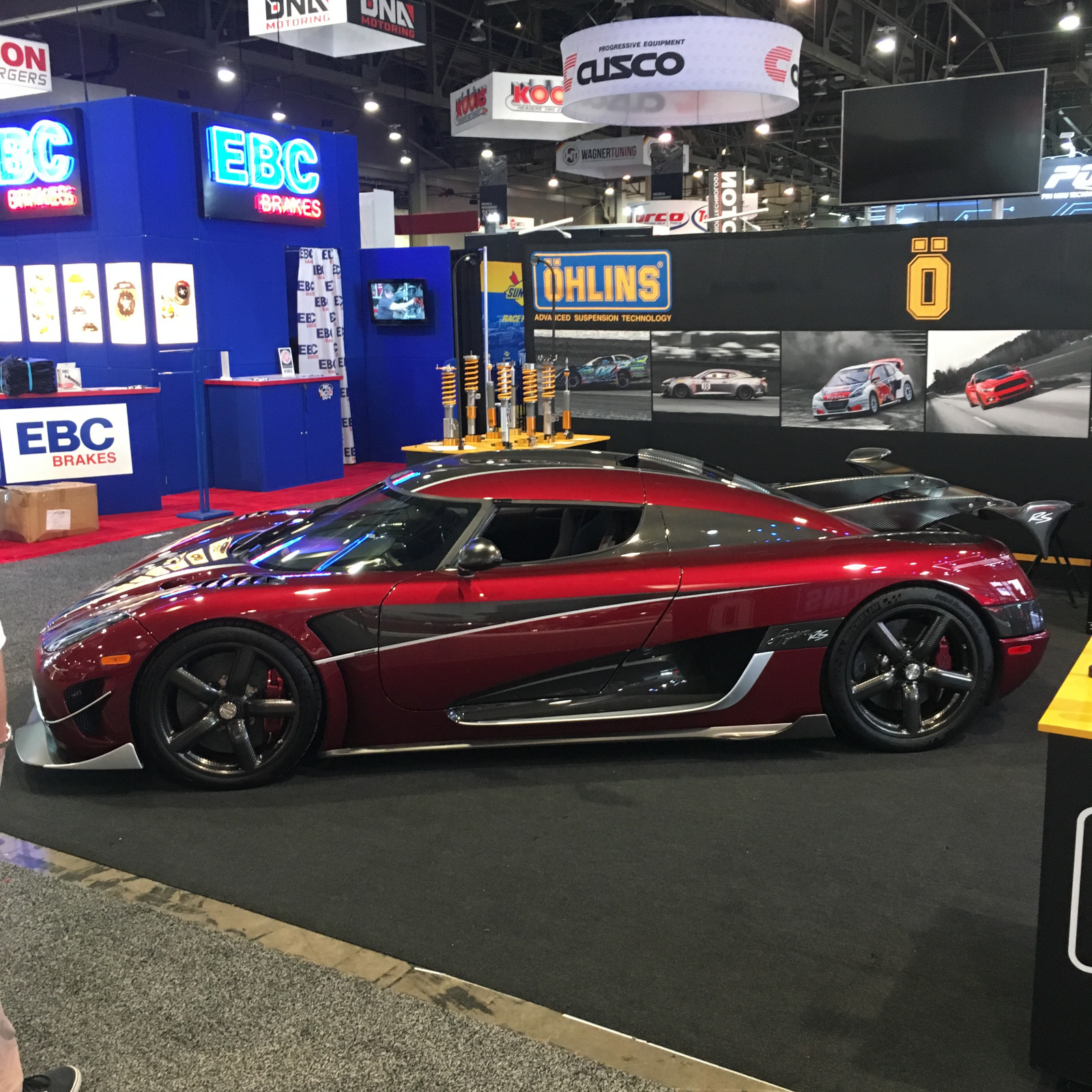 An insane LS-swapped 240Z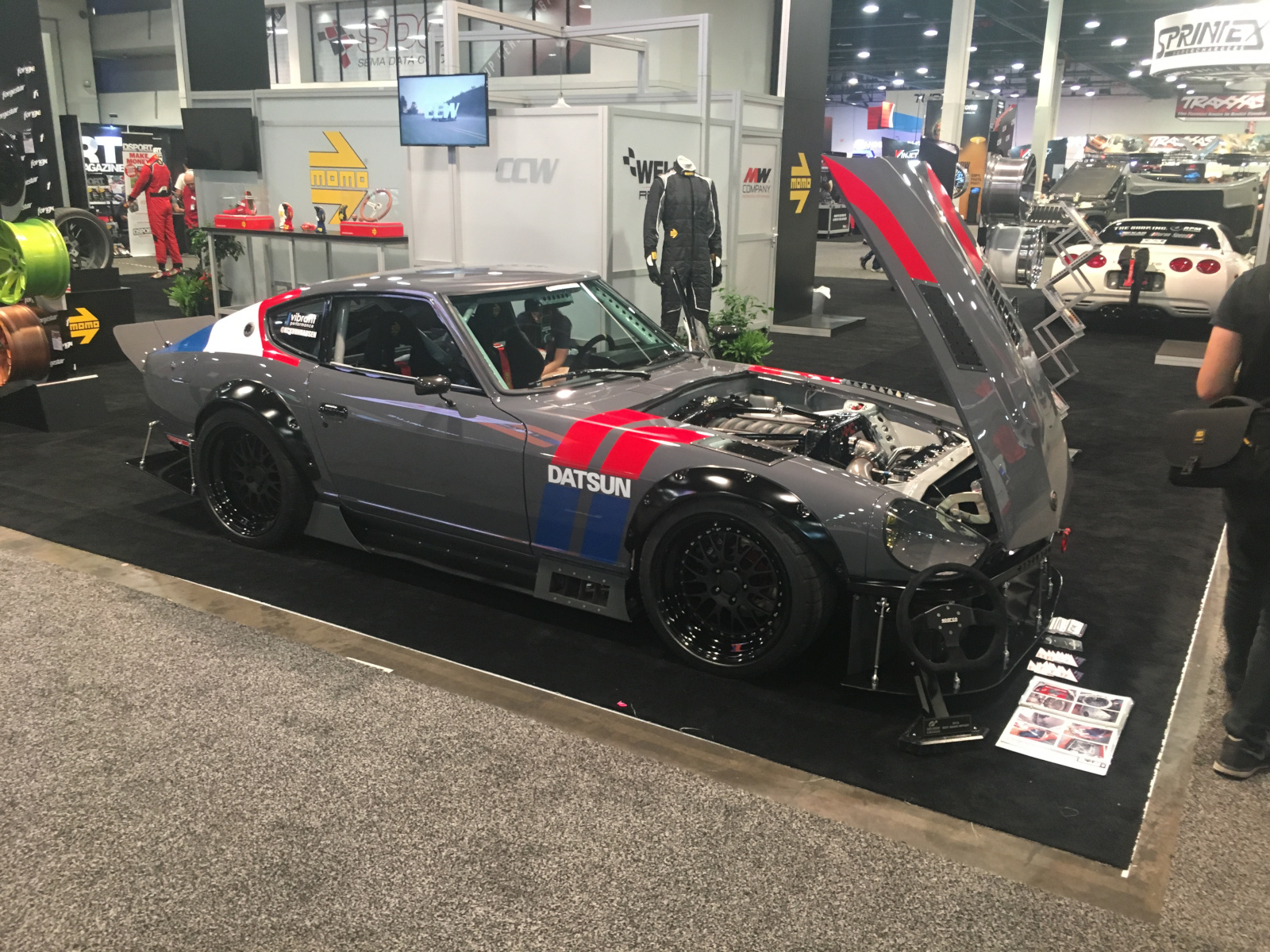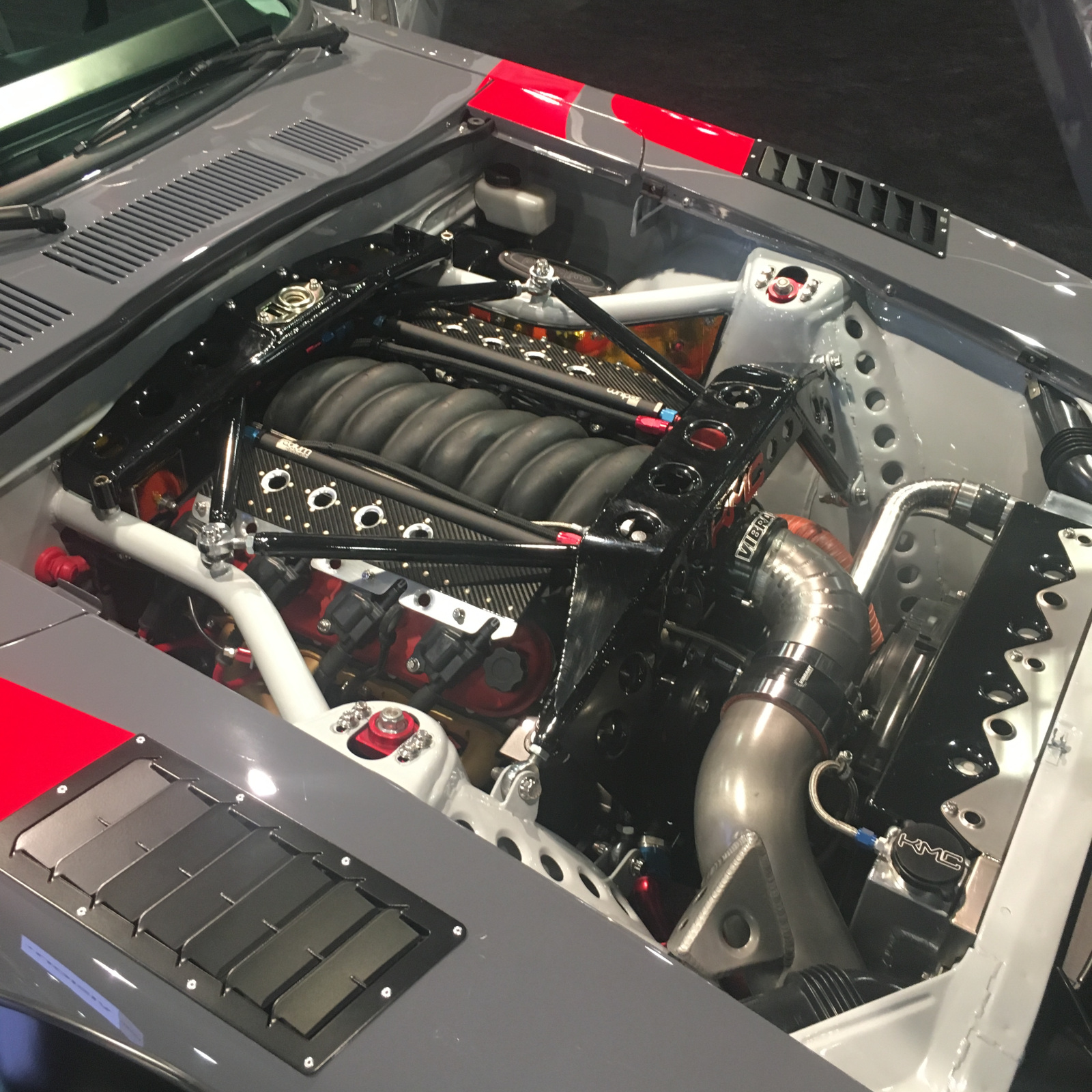 Old and new GT350 Mustangs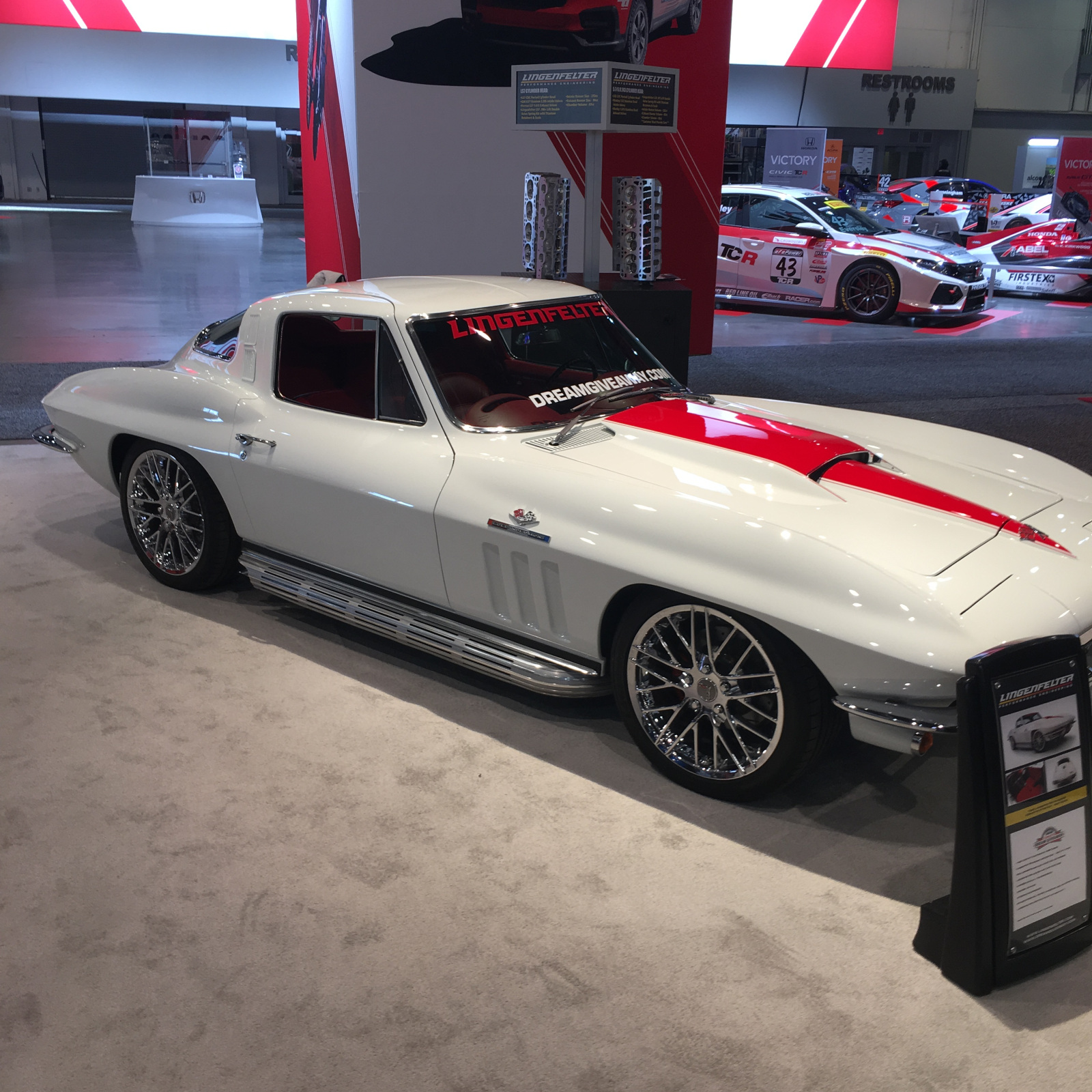 Why build a monstrosity like this? The better question is, why not?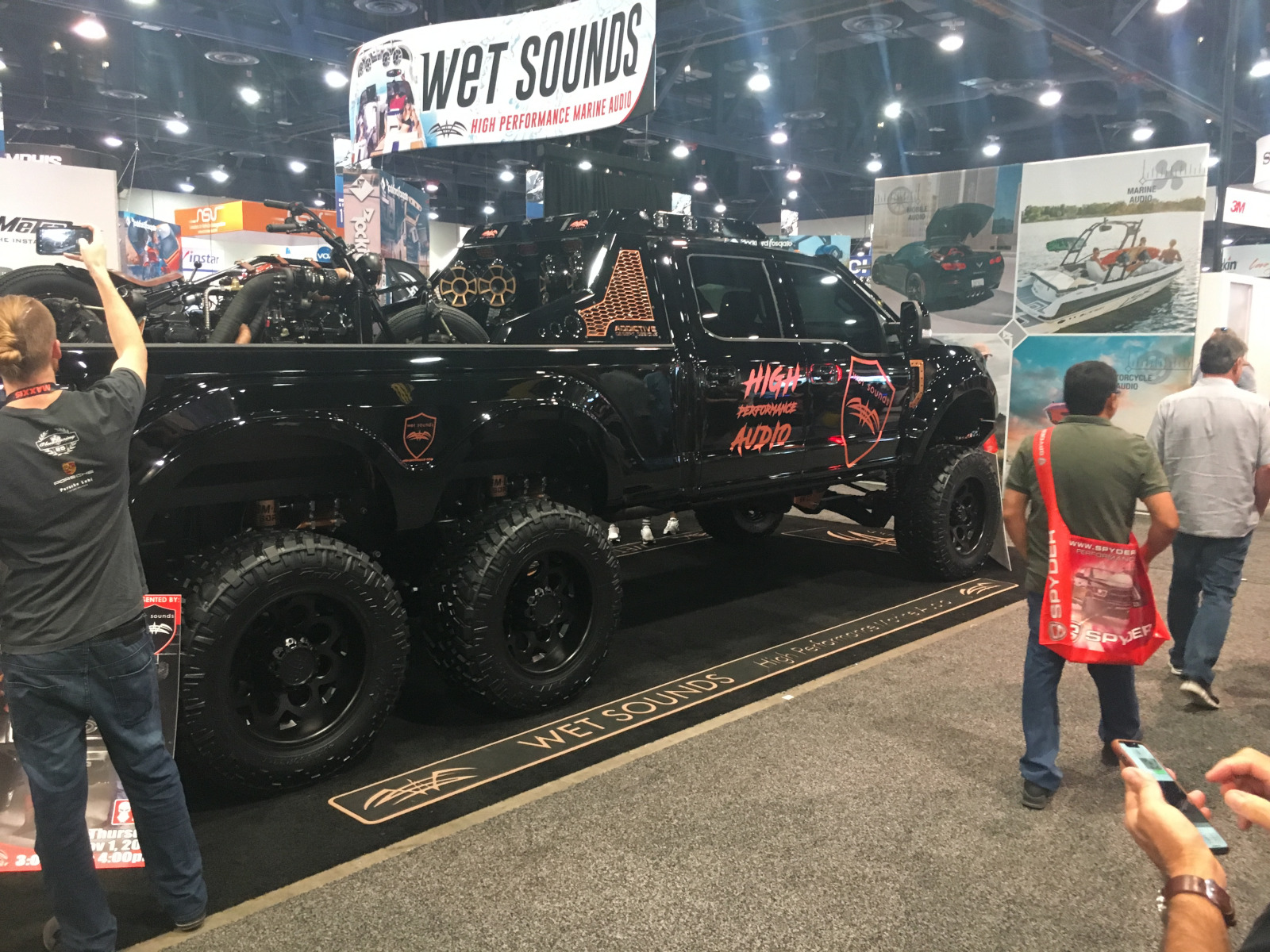 Our very own Joey Petree doing his best impression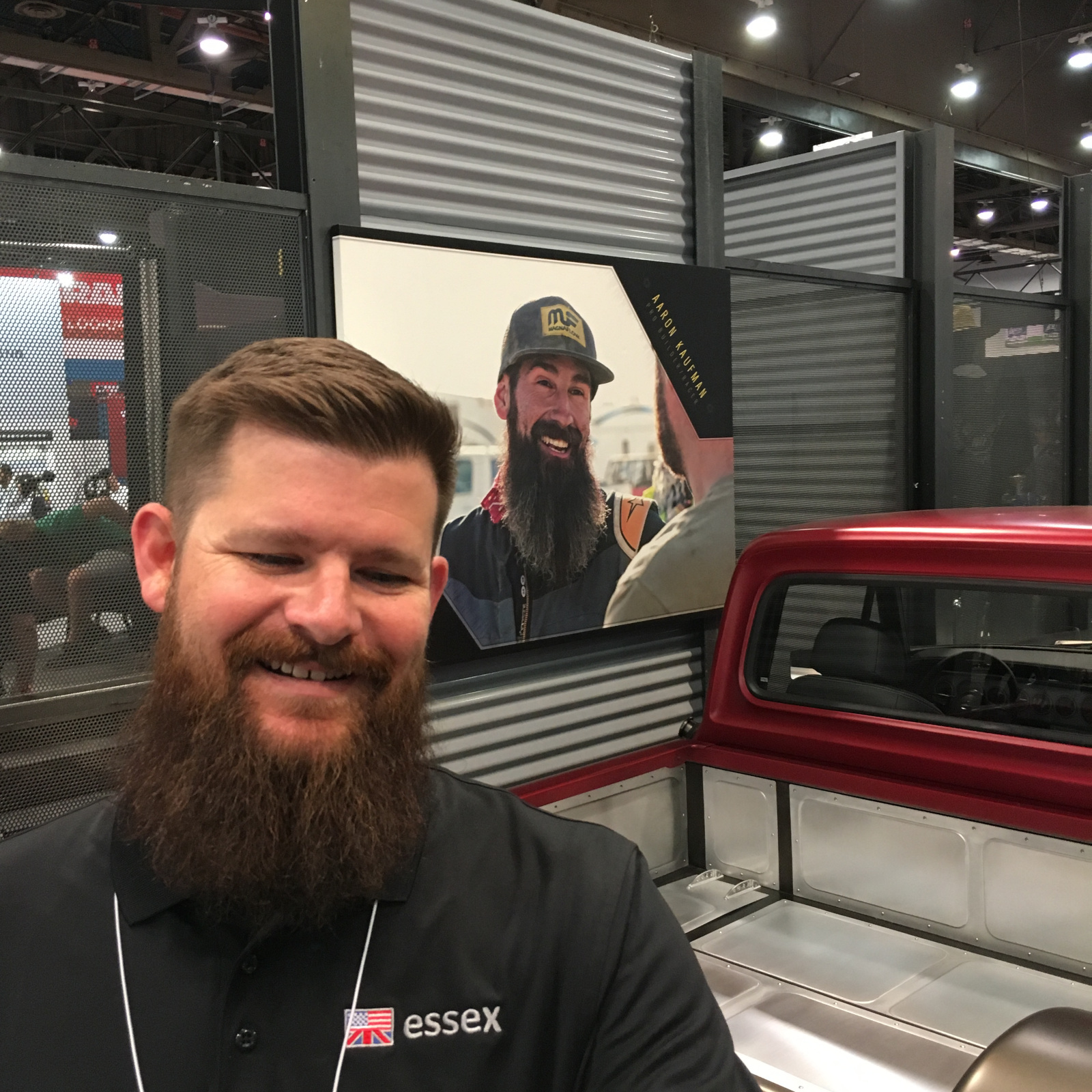 The roof over Fremont Street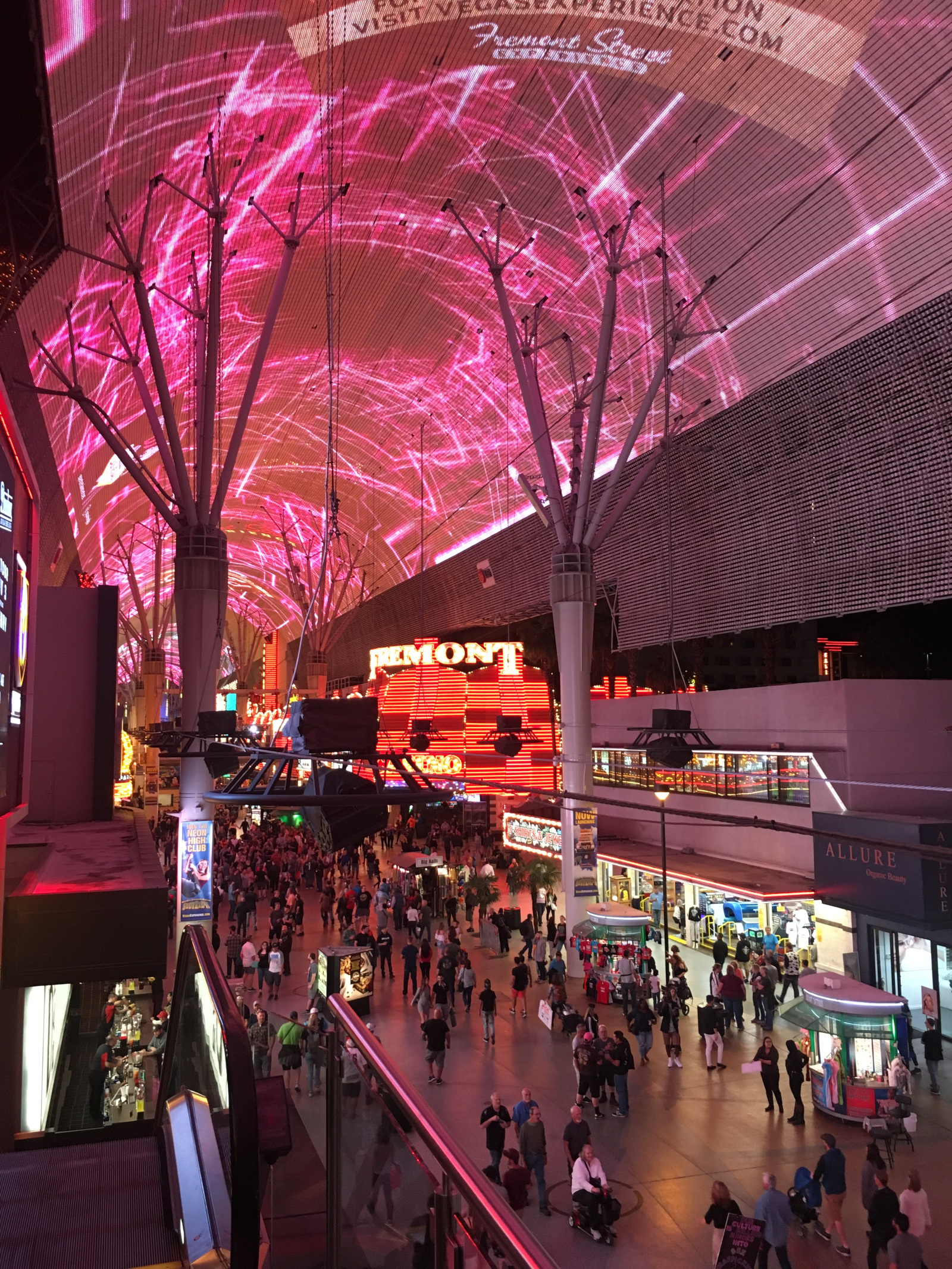 Some of our team even caught the Gran Turismo Americas Final live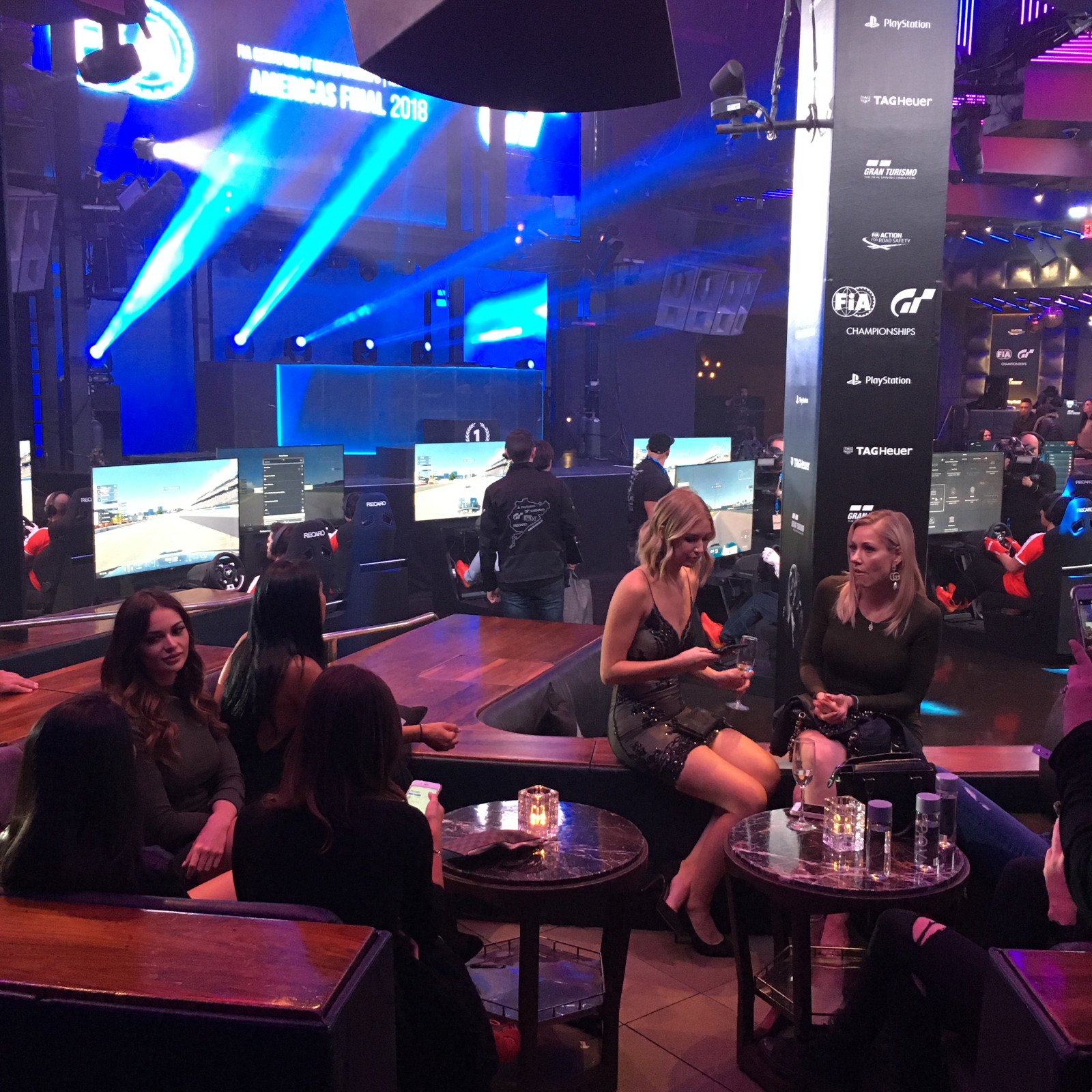 Share:
---
« Back to Listing