Long-term Customer Review: Essex Designed AP Racing BBK for Ford Focus ST
05.04.2016
We just received an awesome long-term customer review of our Essex Designed AP Racing Competition Brake Kit for the Ford Focus ST. The kit was purchased when Essex first released it for sale, and has been beaten on consistently now for a couple of years. The customer completed 30+ track days on tough braking tracks, sometimes with 4 hours of track time per day, on the original set of iron disc rings! How many sets of OEM discs would he have went through during that time, and at what cost?! His calipers have never been rebuilt, and the brakes are still performing as well as the day he bought them. His comments below:

"We posted a long review for this kit a few years ago, when Essex first released it. I think we were one of the early adopters. Since then my wife and I have gained much track experience, and we can say these brakes are absolutely amazing. Back then even with early experience, it was clear the ST's track capabilities far exceeded the performance of the stock front brakes, which were single piston sliding caliper. Heat, brake fade, pad knockback were all serious issues we faced, all of which were significantly hampered by the unnecessary brake wear and brake head generated by the silly factory brake-based torque vectoring. There were a few different ways to help solve these issues, but we decided for a number of reasons to start with a serious brake upgrade.

It's been 2+ years, 30+ track days, including Laguna Seca (HARD on brakes), Sonoma (HARD on brake-based torque vectoring), and Thunderhill (FAST). On some of those days with both me and my wife running the car in back to back sessions, so on some days up to 4+hrs of track time. Can't beat AP disc metallurgy. We're just now changing the original friction discs that came in the kit. Went through 4 or 5 sets of brake pads during that time. That is a pretty decent run on those initial iron rings! The brake vectoring is still an issue, with calipers sometimes reaching 380-400F, but we have never had any issues of brake fade, soft pedal, boiling fluid, or hardware failure. Just an absolutely fantastic setup.

Pad changes are idiot proof. Literally take 1 minute per side. We use DS1.11's for track use, and I swap in DS2500's or AP S100's (same thing) for other use, with no complaints from my wife. She loves the DS1.11's, very confidence inspiring and her braking zones in this car are deeper than mine in my GT500 Mustang. Consistently high, hard pedal all session long, even after back-to-back sessions of track pounding abuse - 50-55min. When my wife and I run the same car on a track day, that's a sprint race, then 4 more, that day.

We LOVE these brakes.

Issues:
- need 15mm wheel spacers and longer studs if you want to keep running OEM Focus ST wheels; we run OEM wheels with 15mm spacers for street and run custom 18x9et48 wheels with no spacers for track
- front hub wheel stud swap is problematic because of knuckle design, need to grind down a small valley in anterior part of the knuckle, just a millimeter is all you need
Otherwise:
- a cinch to install, calipers and brackets fit perfectly with no modifications
- quick, idiot proof pad changes
- brake squeal easily remedied with pad selection
- DS2500 pads a good, best-of-both-worlds pad for autoX and track and good when first starting out in HPDE, but with speed and experience will be inadequate for pushing your car hard on track
- DS1.11 pads perfect for track in this setup
- J-hook rotors give cool whirrrring sound when braking
- Jeff Ritter - excellent customer support
- this kit hits all the right spots for those serious about a performance brake upgrade. We're very glad this kit is on our car."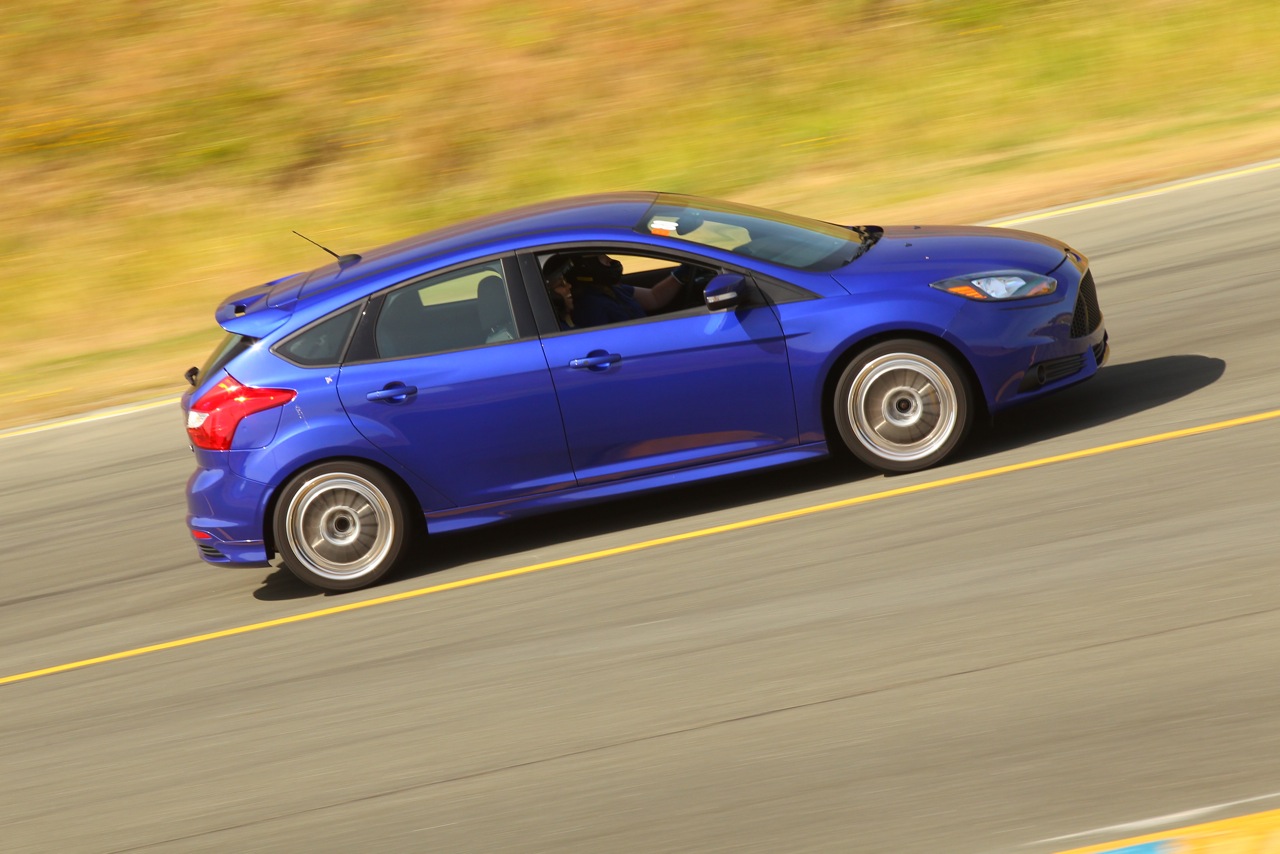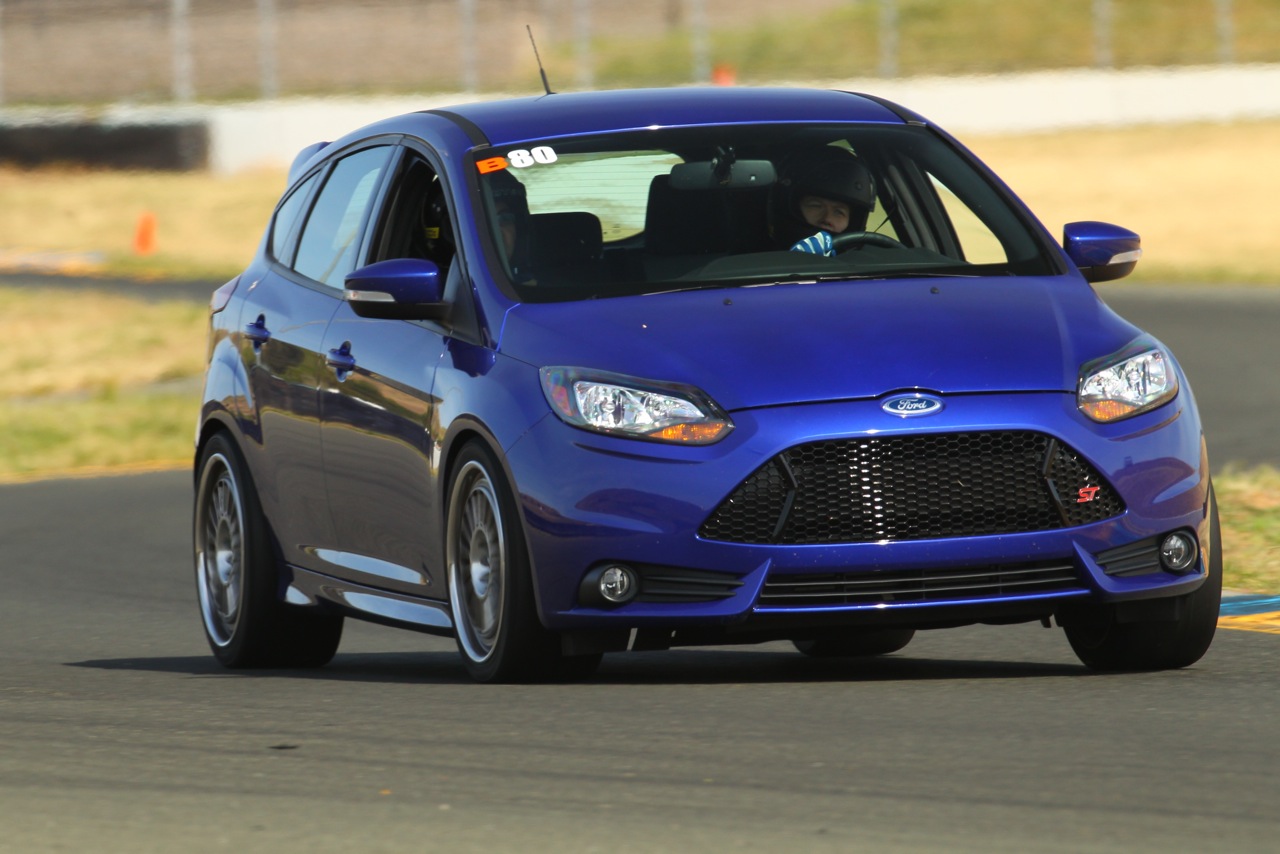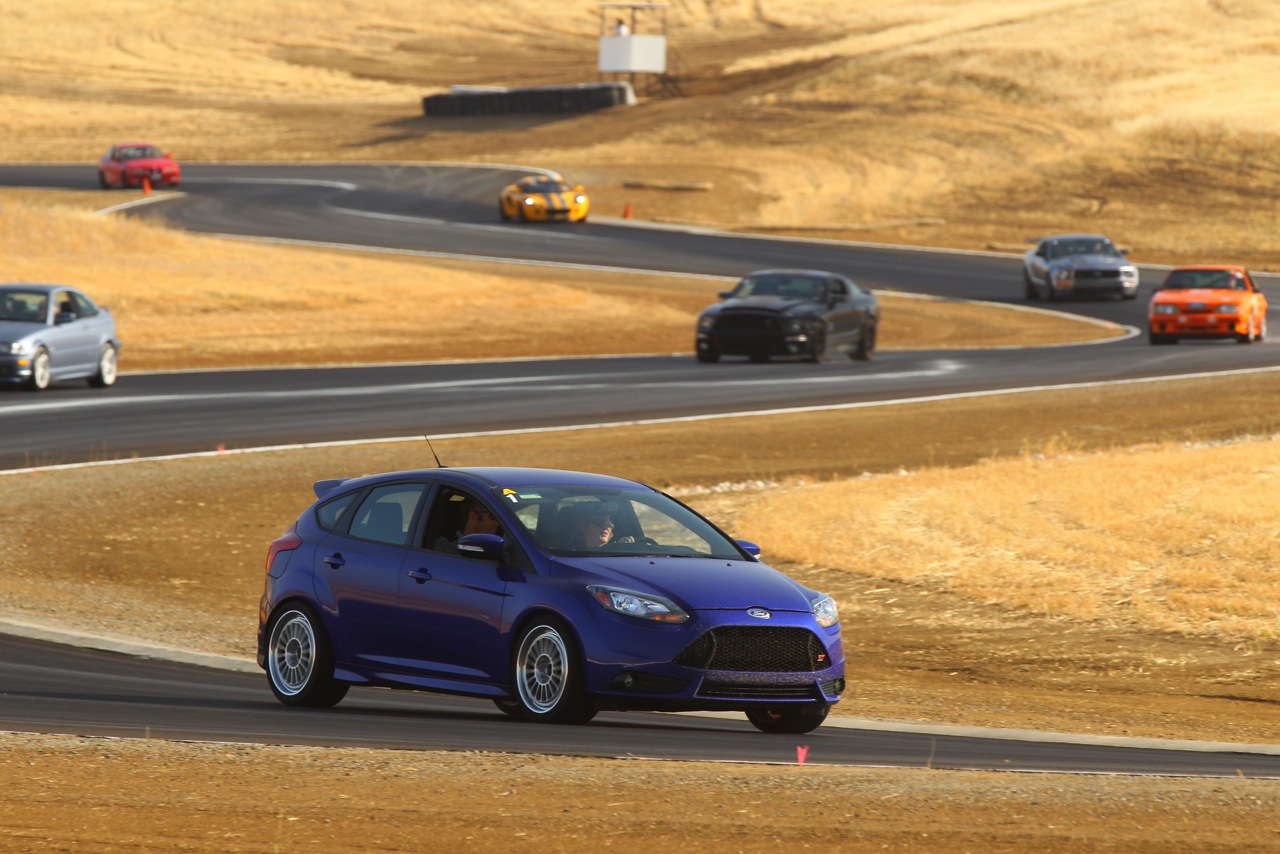 Share:
---
« Back to Listing