Porsche 997 Owner Shares Detailed Feedback on his Essex/AP Racing Brake Kit
05.20.2019
One of our Porsche 997 GTS customers recently shared his experience with our Essex Designed AP Racing Competition Brake Kit after finishing 14 track events at Sebring.
"I have had the Essex / AP Racing Radi-CAL Competition Brake Kit (Part #s 13.01.10096 front / 13.01.10097 rear) on the car now for long enough to wear out two sets of pads & one set of rotors, so it seems like a good time to share my experience for anyone considering the upgrade.
Short Version: If you track your 997 and are running in an advanced group or are looking to move up to the advanced group, call Jeff at Essex and make the purchase. You'll love the package!
Longer (much) Version: Impressions after 473 laps around 3.7 mile Sebring International Raceway over 14 track days running in Chin Red Group & at David Murry Track Day events, they're the tits! (My over exuberant response to Jeff's inquiry sometime during the first day at SIR).
Previous setup was OEM calipers, 350mm Girodiscs & either RE10 or DS1.11 pads. Never had any fade or performance issues, even in the searing Central Florida heat running mid to high 2:20s lap times. I was very pleased with the setup and found myself gaining track position into and out of corners on higher horsepower cars that smoked me on the long back straight.

As I got quicker though, pads and disc life dropped significantly, and caliper rebuilds added to the escalating consumable costs. The higher costs and the desire for improved brake modulation started me on the path toward a superior brake upgrade for the GTS. The vast number of race cars with AP Racing brakes I saw while walking the Sebring 12 Hour paddock in 2018 led me to investigate AP which in turn led me to Essex Parts Services.

I had been buying pads and discs from Clark at Apex Performance for years and value his input greatly. He had nothing but great things to say about the Essex / AP kits so I contacted Jeff Ritter and went from there. The kit is extremely well engineered and built. The tech at Champion Motorsport that did my install said it was a breeze and that everything fit fine.

First set of pads was the Ferodo DS1.11. I followed Essex's bedding instructions to the T and headed for Sebring. Brought them up to temperature gradually during the first laps of the first morning session as Jeff recommended and then went at it.

Pedal feel both on and off was much improved, particularly when trailing off like in the turn 7 hairpin where in my car you're braking from 130 to the high 40mph range on a bumpy surface that changes from asphalt to 70 year old concrete (Sebring was built in the 40's as a B17 training base) and back to asphalt. Lap after lap after lap consistency, all weekend long.

I got 227 laps over parts of 7 days out of the first set of pads. Fronts and rears wore relatively evenly which is a major difference from the previous setup where the fronts wore faster. I didn't swap the pads side to side as Essex recommends.

For the second set of pads, I took Jeff up on his offer to try a new Ferodo compound; the 3.12. My initial experience wasn't positive. Braking as I usually had invoked the ABS regularly and wasn't comfortable. I did two sessions and when rain moved in, I packed up and decided to change back to 1.11s for the next event. Got busy, forgot about doing the change until there wasn't time so I figured I'd give the 3.12s another ago and swap at the track if needed.

For whatever reason the second time was a charm. The 3.12s want a lighter initial application but after that offer the same great modulation as the 1.11s. I got 246 laps out of that set, replacing all four at the same time. And again, pads weren't rotated midlife due to owner brain fade.

All four discs were changed (after 473 laps over parts of 14 days) after the 2nd set of pads wore out. The fronts had maybe two more sessions in them and the rears maybe 4 to 5 sessions but I decided to go with a clean slate and not have to change in the heat at Sebring.

For longevity comparison purposes, RE10 and DS1.11s typically gave me 180 – 195 Sebring laps with the previous setups and the most laps I ever got out of a set of 350mm Giro fronts was 350; rears were closer to 420.

Increased consumable life seems to indicate the Essex / AP setup runs cooler. Additional, albeit anecdotal, evidence of this is tire pressure increase over the course of a session. I couldn't figure out why I started having to bleed 1 – 2 psi less out of the front tires than I historically had to when coming in mid-session as ambients rose toward the 90s. The brakes were the only change made to the car, so I believe it is due to them running cooler. The fronts at least.

In addition, there is a very significant unsprung weight reduction with the Essex / AP BBK over stock. I don't have the figures here but am sure it's available on the Essex website.

Finally, and at long last, they're the tits and I love them!"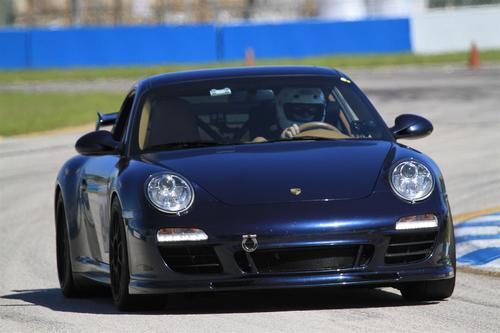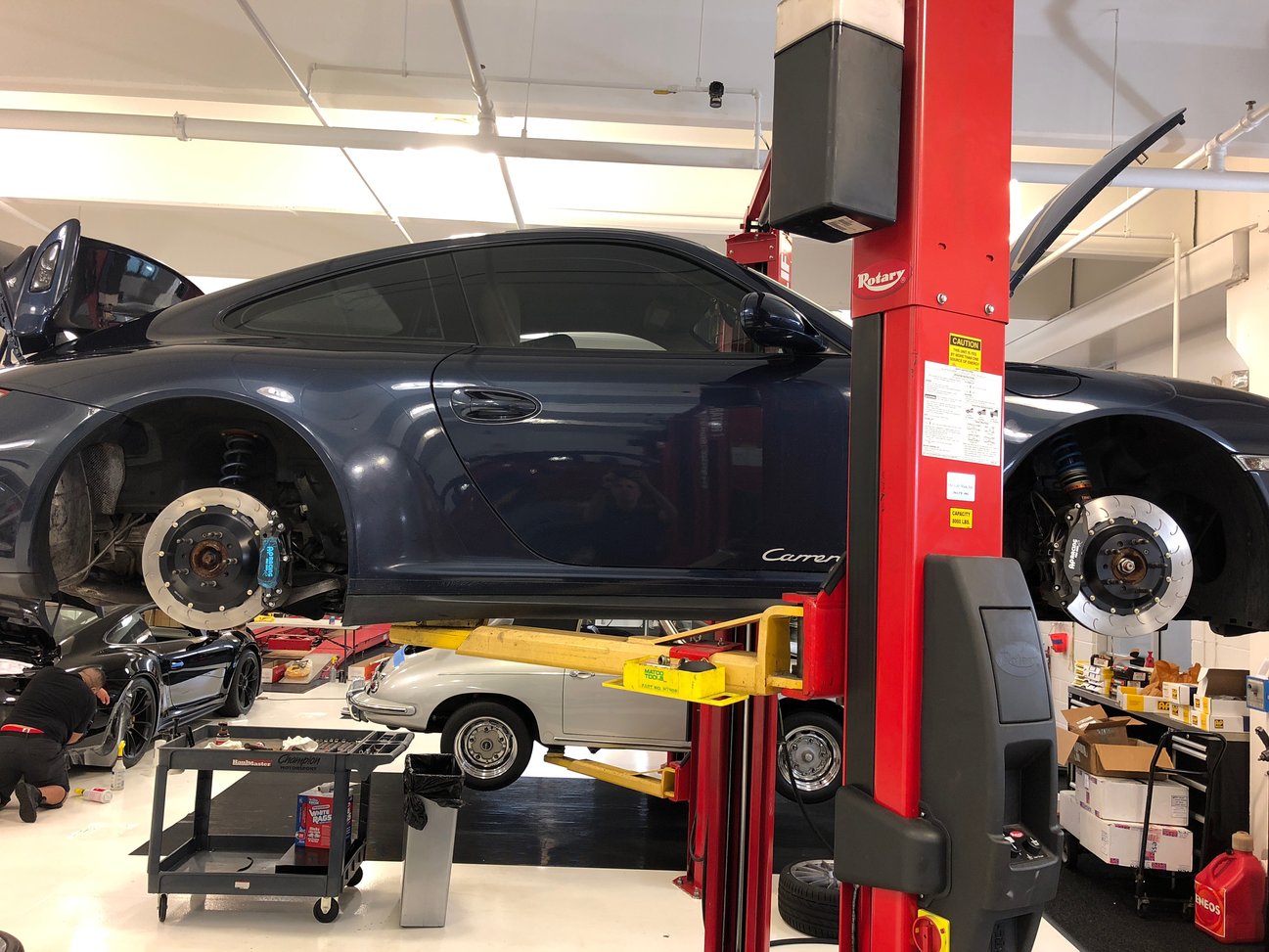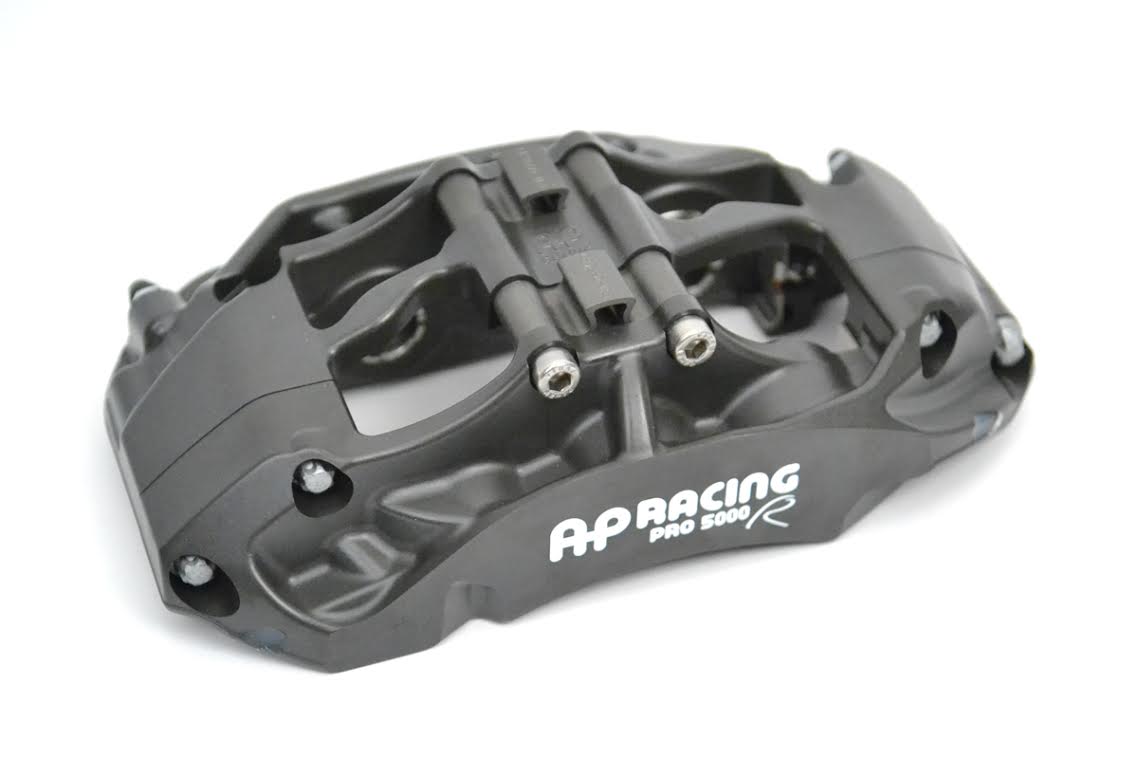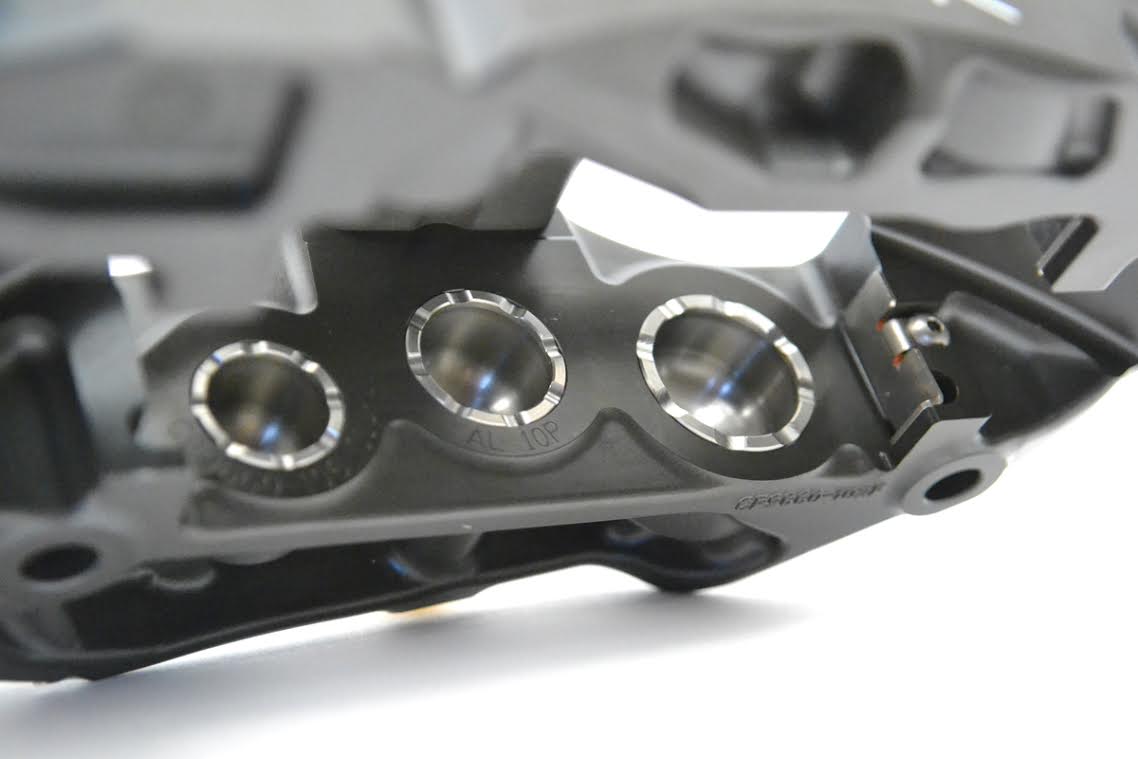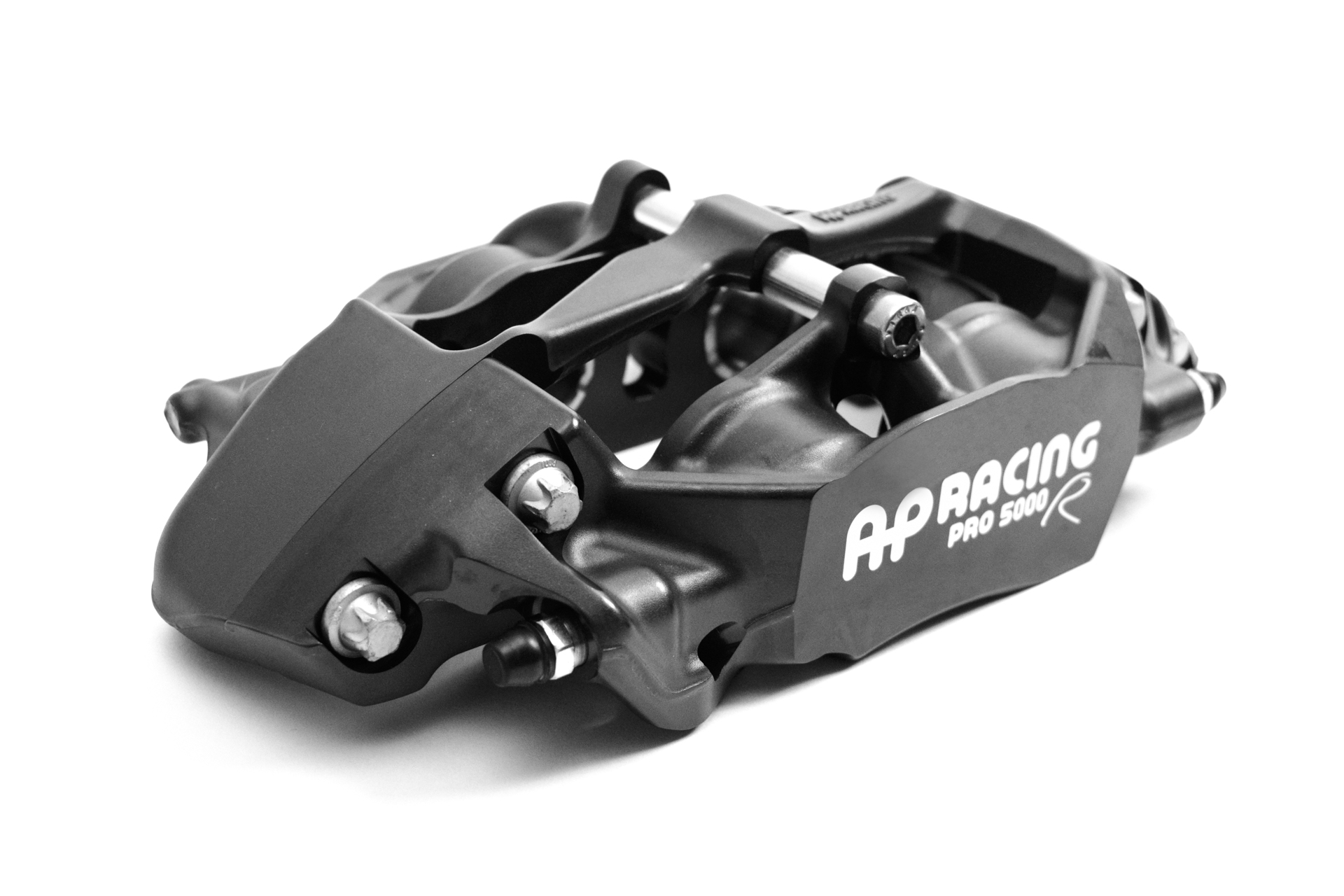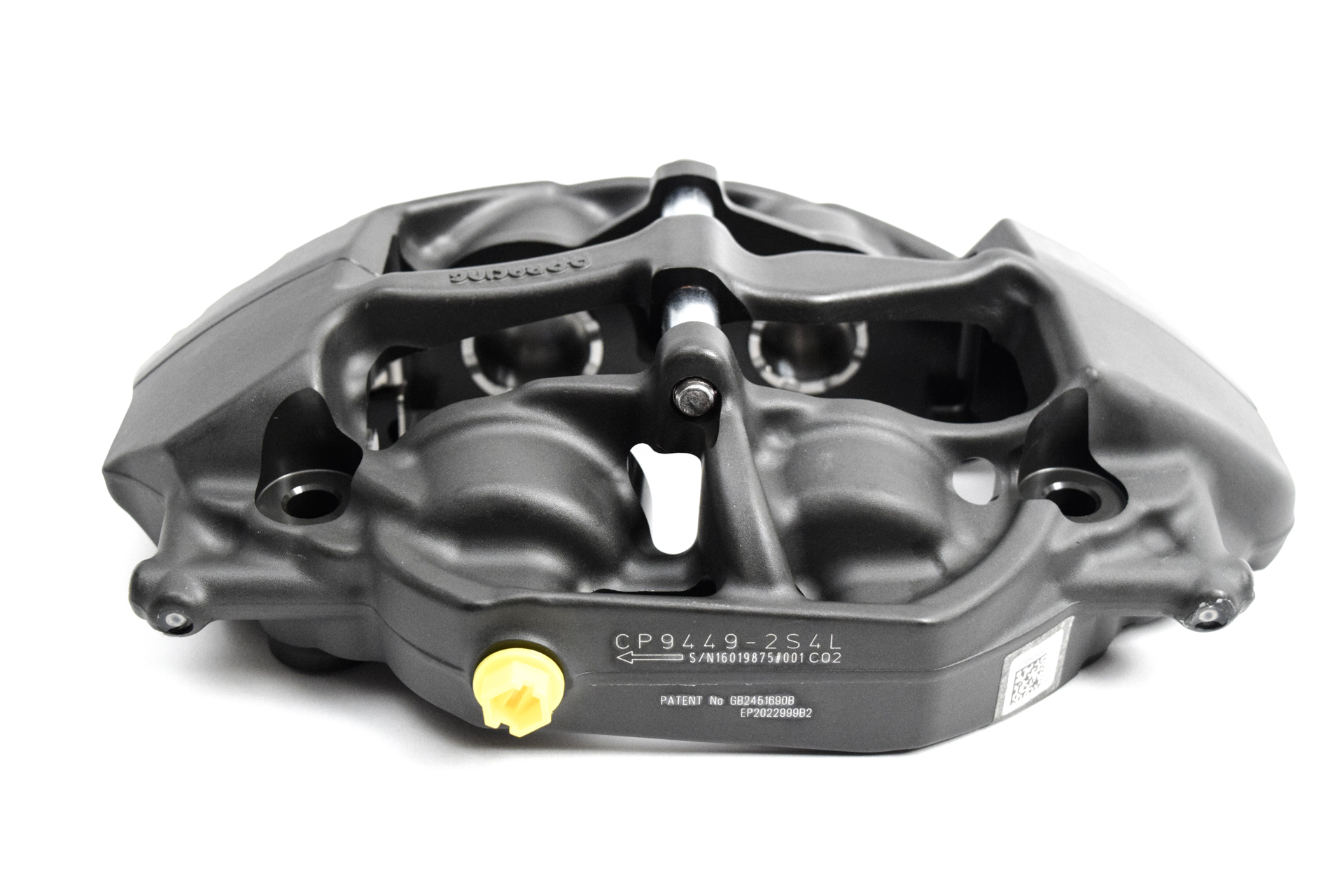 The customer's OEM calipers were leaking and were frying dust boots after only two days on a fresh rebuild!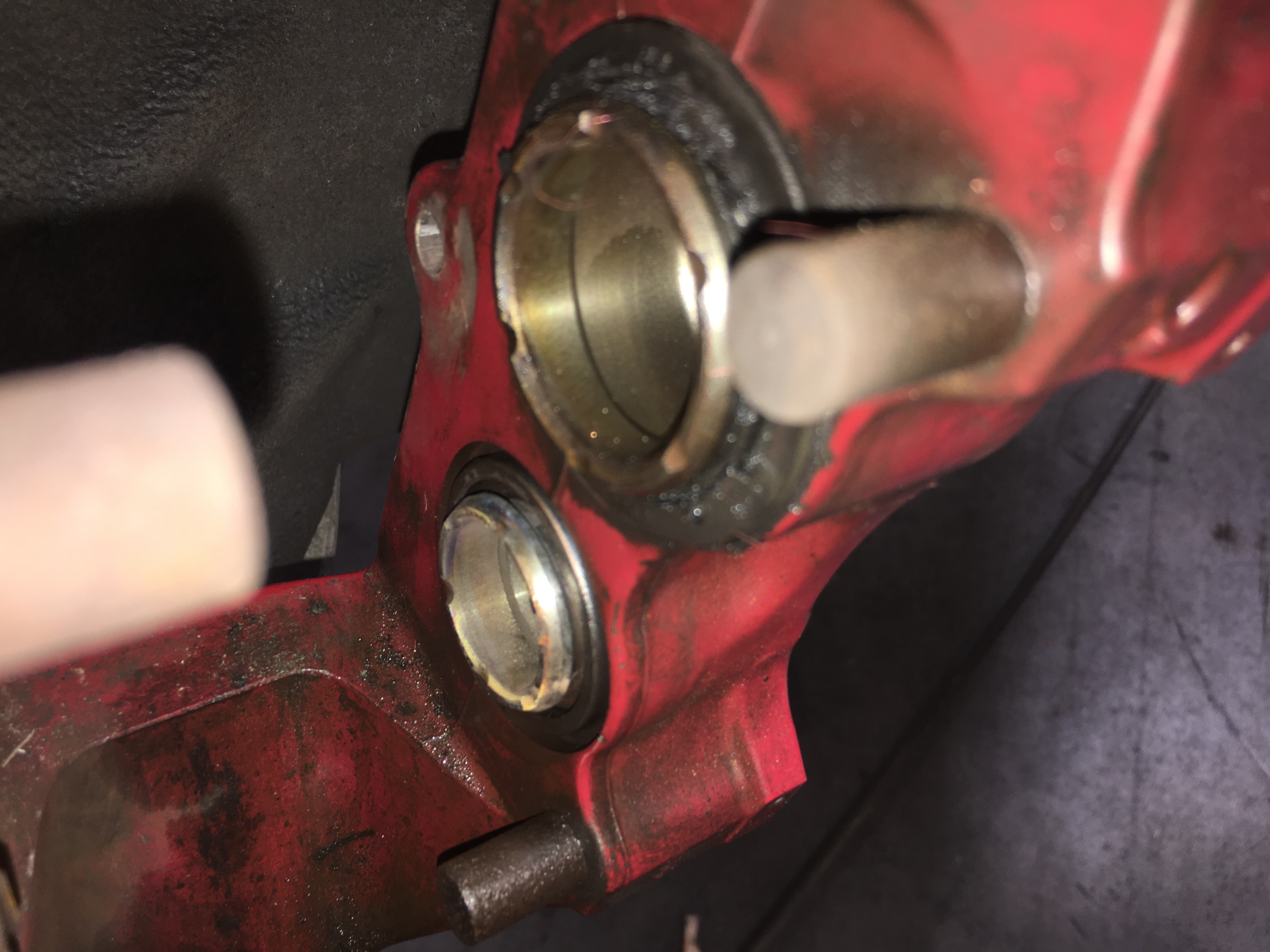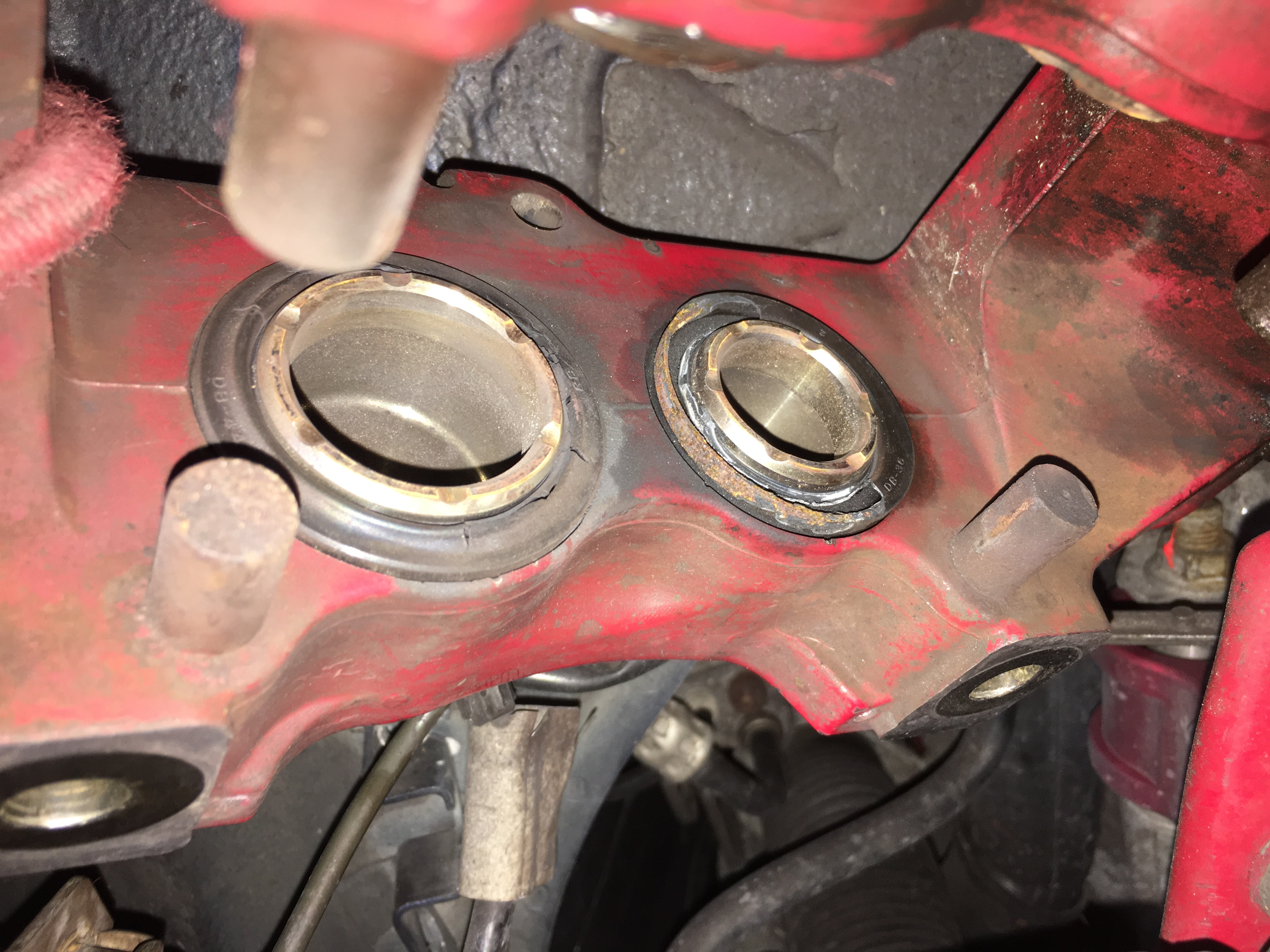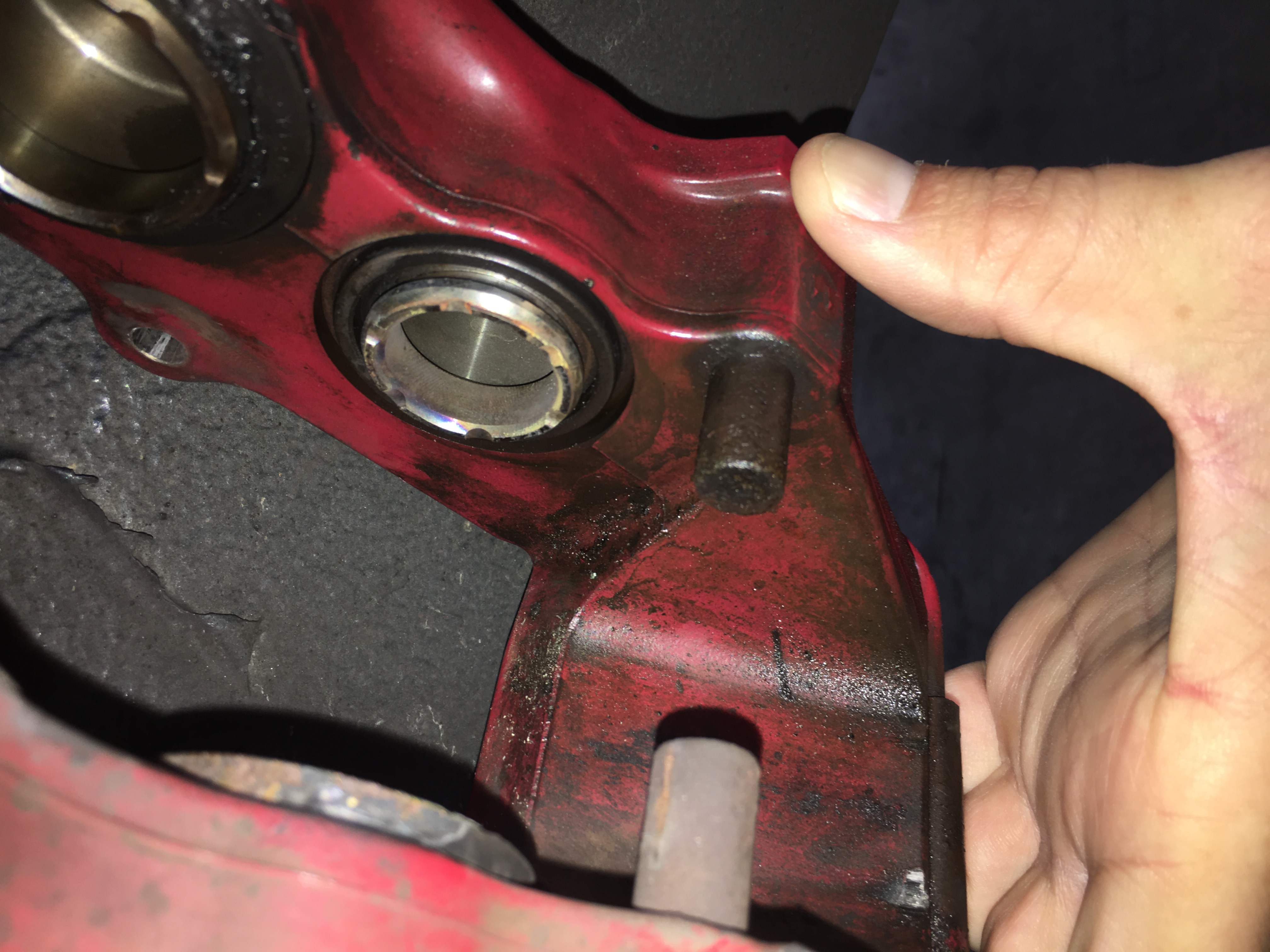 Share:
---
« Back to Listing