Porsche 981 Cayman Radi-CAL Brake Kit Impressions after first track day
04.12.2018
"I just had my first track event in my new (to me) 981 S. Coming from a 986 track car with a 3.4 in it, not a huge step up, but I can actually drive this one on the street as well as the track. The only changes I've made to it (so far) were to install race seats and harnesses (with a roll bar) for the track, and put an AP racing big brake setup on. Having fought hot brakes and soft pedals in the Boxster for several years and seeing the size of the stock rear discs on the 981 (they're even narrower than an old 986S rears) I decided to upgrade the braking before setting foot on a track. After looking at several options, I decided to try the AP's, which I got from Essex Parts and wow, do they work well. First tried them with Ferodo DS 1.11 pads, but they were too much for the tires, ie getting into ABS a lot. With the Ferodo DSUNO pads, the feel is good, and no fade or soft pedal after some fairly long sessions at VIR."

You can check out our full array of brake components for the Porsche 981 Cayman here.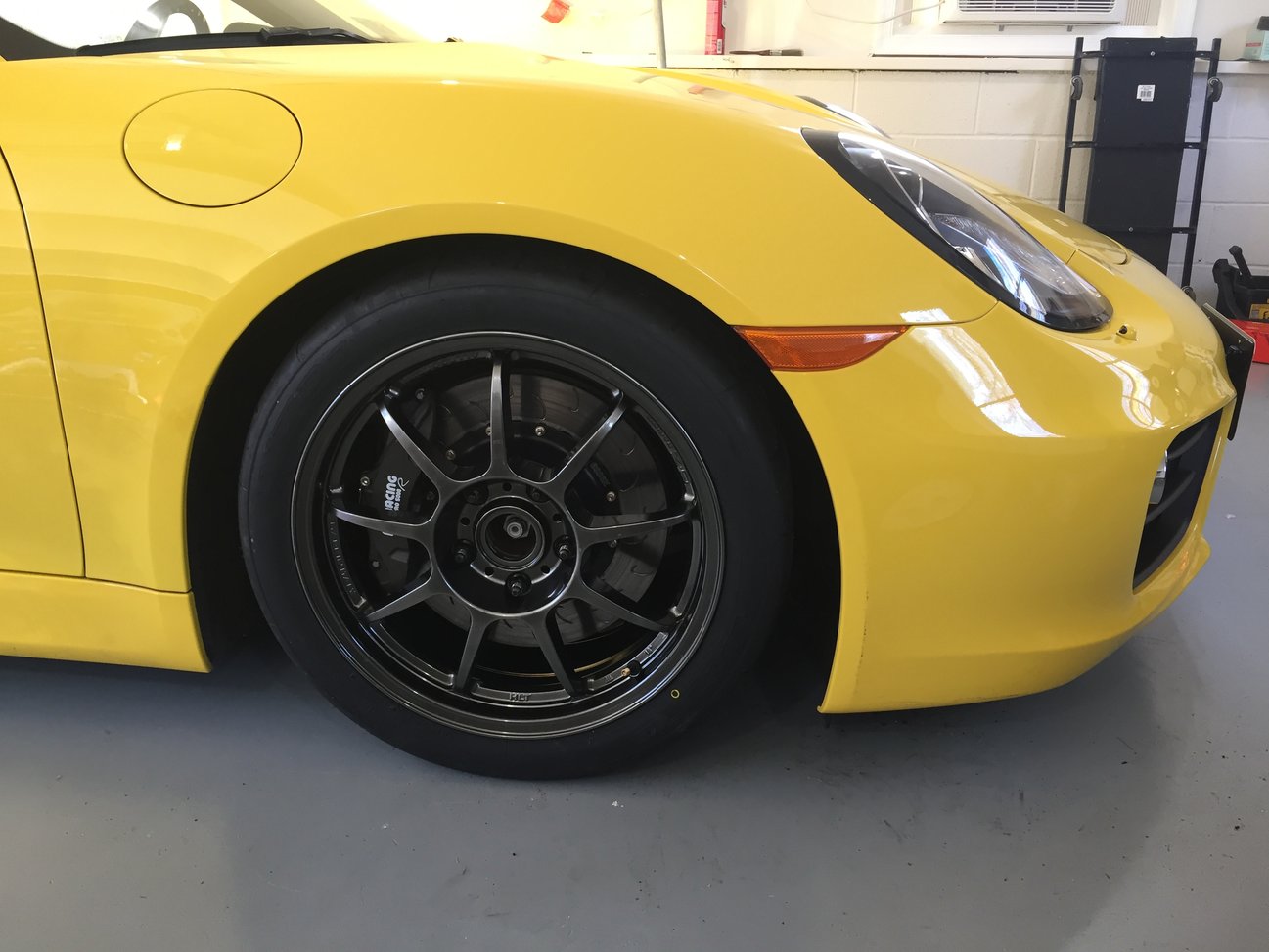 Our customer even had a special guest drive his car, who also liked the brakes!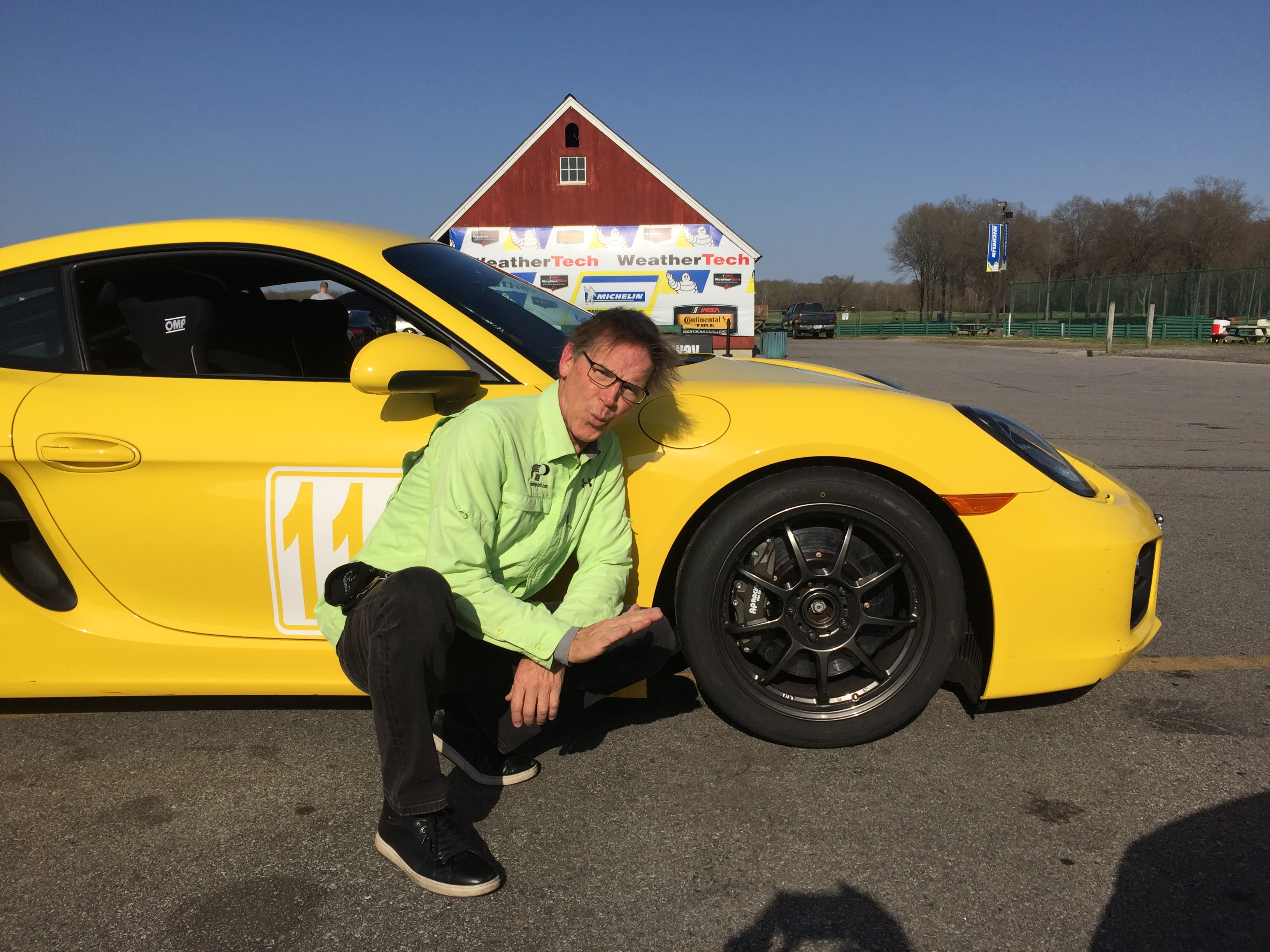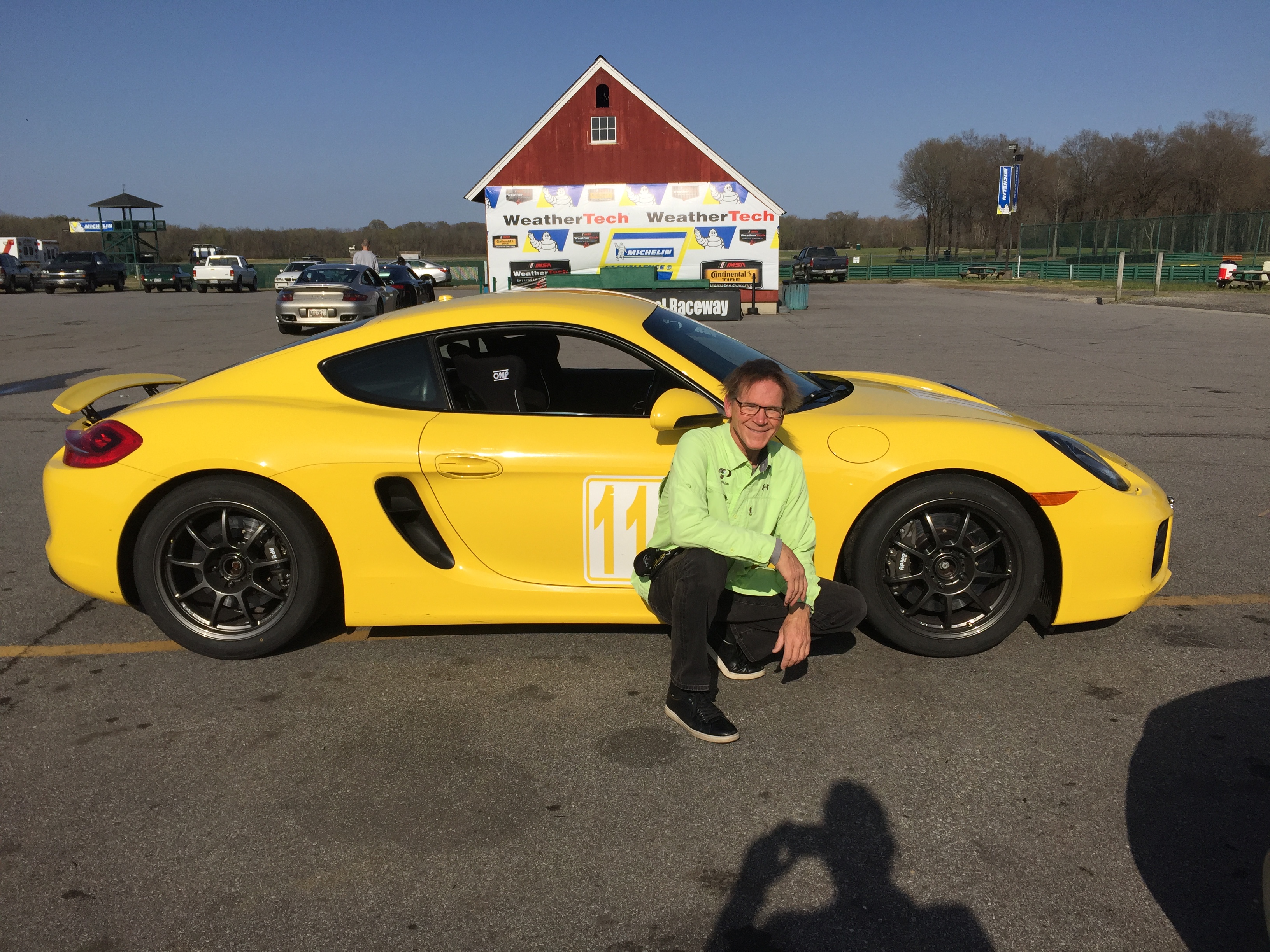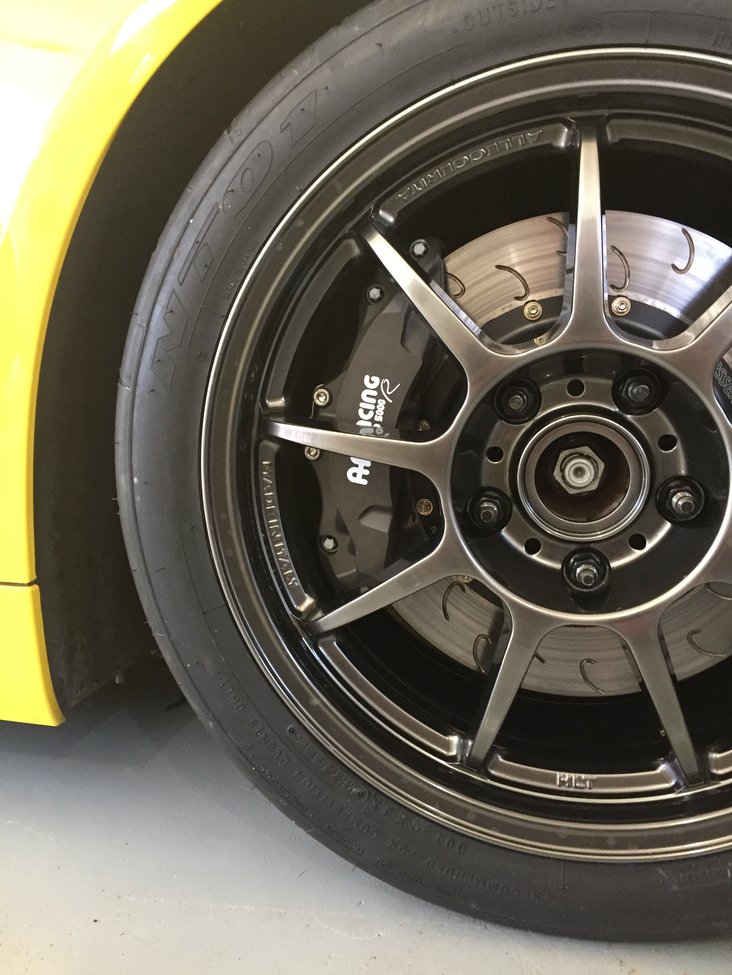 Share:
---
« Back to Listing