Customer Review: Essex Designed AP Racing Sprint Competition Brake Kit for the FT86
03.15.2016
Really, really impressed with this kit. I chose it as an upgrade from OEM for a number of reasons, but the dominant ones were (1) the rebuild service Essex Parts provides, (2) I could find more retailers selling pads that fit this kit versus any other kit for this car, and (3) I found the design features of the caliper and rotor were superior compared to other offerings for this car.
I upgraded because I had to do something with all the heat my brakes were generating on track, and this Endurance kit absolutely solved that problem. The investment in race pads goes way further since I'm not overheating pads like I was before, and my brake fluid isn't nearly as cooked after an event as it was before. I can run it hard at the track all day and still confidently drive home with a firm pedal knowing my brakes are still in one piece.
The installation was pretty easy, the provided instructions were fairly thorough (there were a couple torque specs missing - I called up tech support and got my answers.) Swapping between street and race pads takes a little less time than the OEM setup, I think, but not much less. I do anywhere from 8 to 12 track events in a year, and any time saved swapping between pad compounds is a plus.
Design? Bulletproof. Heat capacity? Ridiculously large. Noise? Well getting them up to temperature to bed-in pads can be a bit of a challenge so expect some noise. With street pads it's not too bad. On race pads you'll probably sound like a freight train with every stop you make. Worth it? OH yeah. When the pads (and tires) are up to operating temperature I can brake way, way later than with the OEM setup. ... And it's fun closing on people in the corners :)
Installed behind Mach V Awesome 17x9 wheels with 245/45R17 Michelin Pilot Super Sport tires.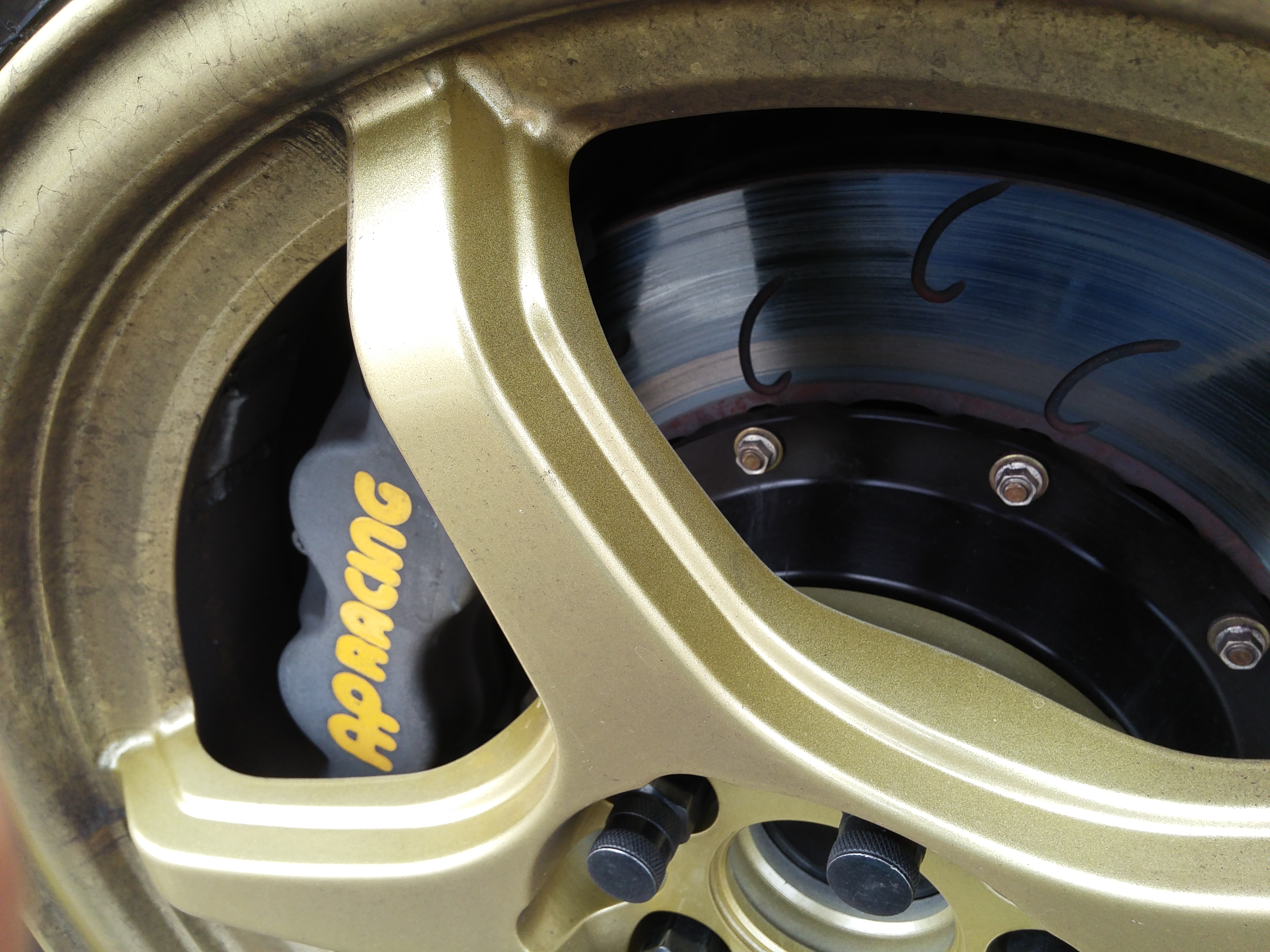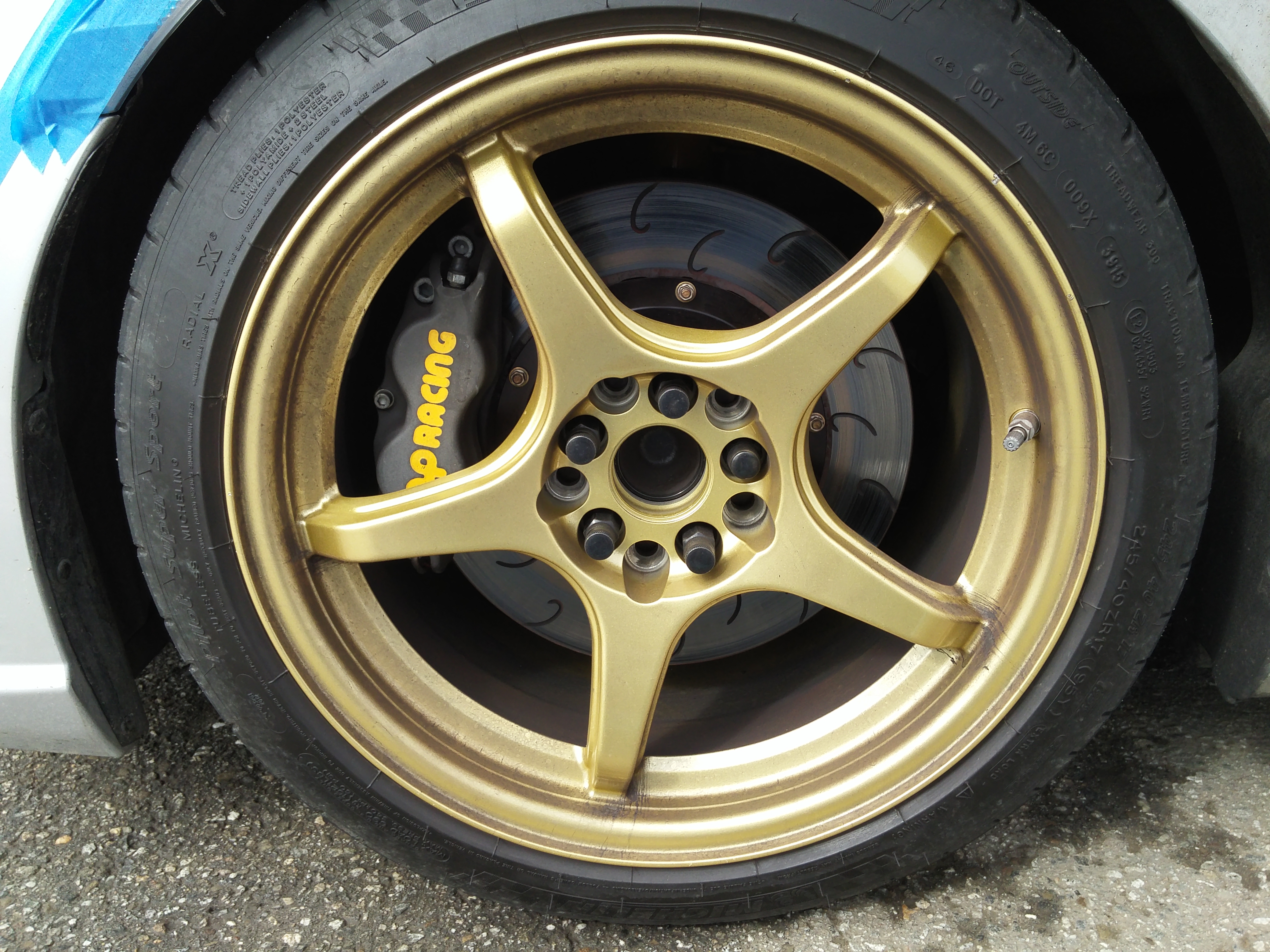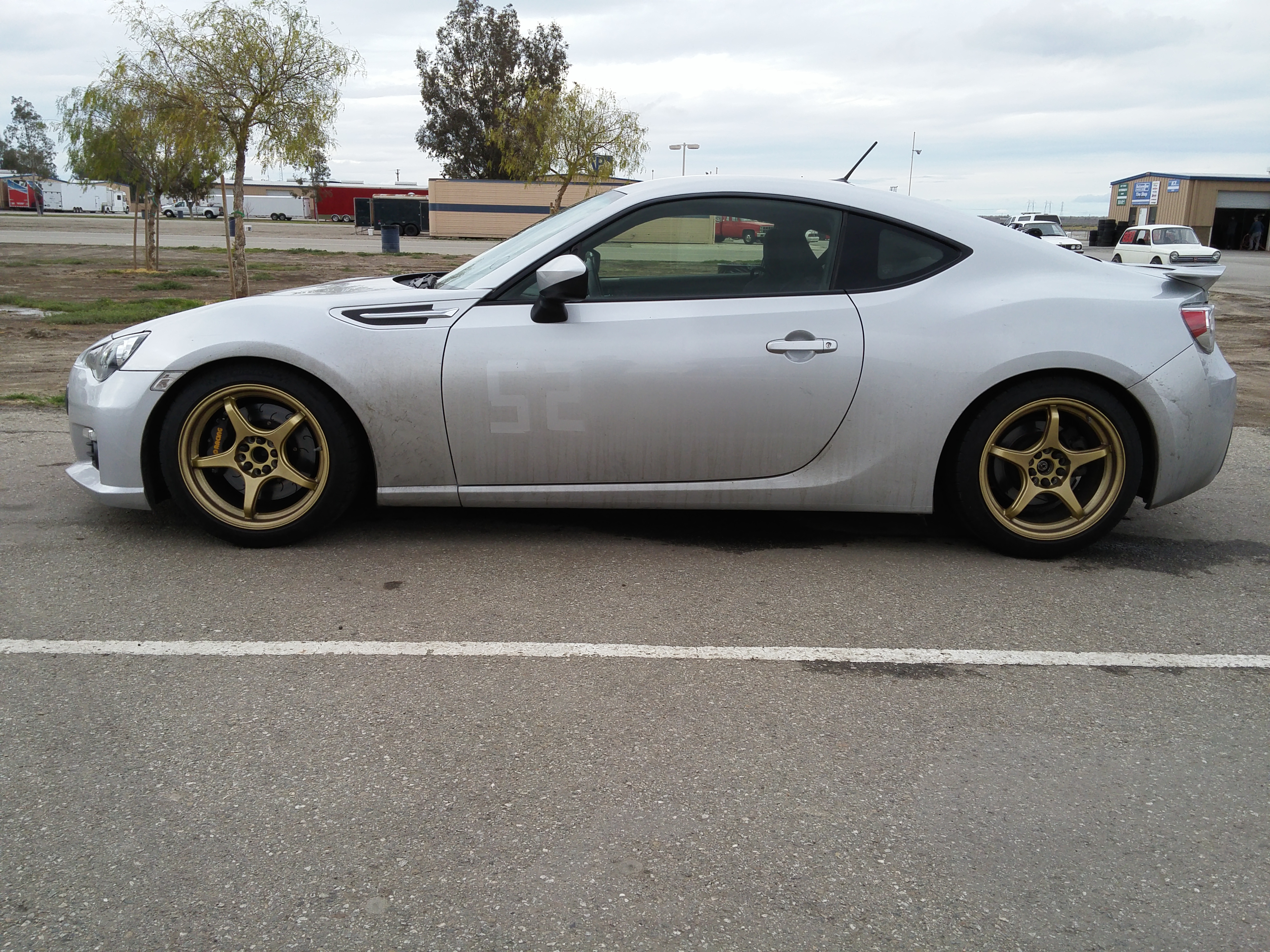 Share:
---
« Back to Listing