AP Racing Brake Kit Brings Perfect Pedal Feel and Confidence to a former Porsche PCCB Owner
09.19.2019
After an unsatisfactory experience with Porsche Carbon Ceramic Brakes, one of our Porsche clients was eager to share the improvements our front and rear Essex Designed AP Racing Radi-CAL Competition Brake Kit made to his 991 GT3 when loaded with Ferodo DS1.11 brake pads.
"I cannot say enough good things about this kit. I'm coming from an M3 that was plagued with brake fade, and then to PCCBs that didn't have quite the initial bite I wanted. Nor the confidence to really use them. This kit has been a dream. I am able to play around with moving my begin of braking, and modulate during my end of braking easily. If I were to sum up in 2 words - Confidence inspiring. Pedal feel is perfect with the DS1.11."
Our complete iron disc system shaves 33 lbs. of unsprung weight vs. the OEM 991 GT3 iron brakes, and is almost as light as the factory PCCB system. Even better, our replacement iron disc rings are in the $500 range, while the OEM PCCB discs are several thousand dollars each to replace!
Carbon Ceramic brake discs have become increasingly popular on high-end sports cars as either standard equipment or as a factory installed option, and they are especially prevalent among Porsche 911 owners. Porsche positions PCCB as a 'racing-derived' technology, even though the 911 RSR won Le Mans with an AP Racing Radi-CAL caliper mated to an iron disc! The reality is that there aren't any significant number of professional race series or cars in the world today running carbon ceramic discs.
Carbon Ceramic is NOT Carbon/Carbon
At this stage you may be saying to yourself, "But I saw that the XYZ professional race cars were running carbon brakes at the track." The carbon brakes currently being used in professional racing are carbon/carbon (abbreviated C/C), which is actually a different material vs. the carbon ceramic discs used on road cars. The carbon ceramic brake discs on road cars are a Carbon Ceramic Matrix (CCM). In recent times many professional racing series (F1, ALMS, IRL, etc.) have switched to carbon/carbon brake discs in an effort to reduce weight. Carbon/Carbon is an outstanding lightweight material for racing, but requires heat before it starts to generate usable friction. As such, they're completely ill-suited to a typical morning commute in a road car!
Carbon ceramic discs are only a great choice for a car that is used exclusively on the street. They save a large amount of unsprung weight, they don't generate much brake dust, have relatively low NVH, and they may even last longer than the rest of the car! For the avid track enthusiast however, they're typically not the best choice.
On the racetrack, repetitive stops from high speeds generate considerably higher brake disc temperatures vs. what could ever be legally or sanely achieved on the street. Various manufacturers producing the current crop of carbon ceramic discs claim to match iron disc durability on the track, but our experience tells us otherwise. While they may be less resistant to warping or deformation at repeated elevated temperatures, the biggest problem with carbon ceramic discs is that they tend to oxidize at track temperatures, showing rough surface eruptions on the disc face. In some cases the oxidation is terminal (chopped fiber discs), and the discs must be scrapped once it occurs. In other cases (continuous fiber discs), the discs can be resurfaced, but only a limited number of times and at a high cost. Most carbon ceramic discs are measured in terms of minimum mass, rather than the traditional minimum thickness used to measure iron discs. Once the minimum mass is reached, the carbon ceramic disc is trash.
Below is an oxidized carbon ceramic disc. Notice the dark spots in which the surface is flaking off / eroding. When your disc looks like this, it has become a $2,000 paperweight!

Other Potential Pitfalls with Carbon Ceramic Discs:
Low airflow- If you look at a specific car model that offers both iron and carbon ceramic discs as an option, the carbon ceramic discs will almost always be considerably larger in overall dimension, with a specific emphasis on a tall radial depth (distance from outer disc edge to inner disc edge). Whereas an iron disc uses a web of directional internal vanes to speed airflow through the disc, most carbon ceramic discs rely primarily on their large surface area to radiate heat into the air surrounding the disc. Hence, the tall radial depth.
Expensive and limited range of compatible brake pads- There aren't many brake pad options with carbon ceramic discs. The pads must be compatible with the specific disc material being used, and if they aren't, they can destroy the discs in a hurry. Since brake pads are a very personal choice to most track junkies, carbon ceramic discs don't provide many options for the driver to chase a desired feel. Also as noted above, carbon ceramic discs tend to be very tall radially, which means very large brake pads are required. In the world of brake pads, price is usually directly proportional to size: Bigger = more expensive.
Poor feel- Experienced drivers will tell you that cast iron discs provide superior pedal feel due to less compress-ability. Some drivers find that carbon ceramic discs feel soft or abrasive at lower temperatures, but feel like stone with little modulation once they heat up. Feel and the resulting confidence is rather important when hurtling towards a guardrail at 150mph!
High replacement disc cost- Carbon ceramic replacement discs can be hideously expensive. If you do wear out or damage a disc, it can cost thousands of dollars to replace each one. When running carbon ceramic discs hard on a racetrack, the odds of having to replace one or more of them increases exponentially vs. if you only drive your car on the street.
Damage-prone- Many manufactures suggest covering their carbon ceramic discs when handling them, so they are not chipped or fractured. One knock when changing a wheel can destroy a disc. Additionally, some chemical wheel cleaners or abrasives used in car detailing can damage carbon ceramic discs.
Splinters- Carbon ceramic discs shouldn't be handled with bare hands, as they can leave carbon splinters in the skin.
Greater sensitivity to burnishing/bedding-in- Most manufacturers have an explicit, and sometimes intricate, set of instructions for bedding-in their carbon ceramic discs. Iron discs can typically be prepared via a simple series of stops from 60-80 mph with the brake pad of choice.
Iron Disc Benefits
So what can AP Racing J Hook iron discs do for a car previously equipped with carbon ceramic discs?
Increased airflow and slower heat transfer to other brake components- AP Racing J Hook discs have a unique, high-count vane design that promotes airflow, heat evacuation, and rapid cooling. They don't rely on a large surface area to cool via radiation. The iron discs will move more air than your carbon ceramic's, and as a result they won't heat your brake pads, caliper pistons, and brake fluid up as quickly. You'll be able to run longer sessions without brake fade, and you'll enjoy the confidence that comes along with them. They'll also make any brake ducts that you have on the car more effective and useful.
Huge range of compatible brake pad compounds- Iron discs will open up a much greater range of available brake pads. You'll be able to achieve a different feel, and tailor your brake setup depending on your needs and environment, whether that is running an AutoX or the most demanding racetrack in your area. You'll also likely be paying less per brake pad set than you were previously, and your pads will last longer.
Inexpensive spare discs- You'll no longer have to spend thousands of dollars when it's time to replace your discs. AP Racing J Hook's typically only cost $300-500 per iron disc ring, so you won't have to stress about anything happening to them. They're inexpensive enough that you can always keep a spare set on hand, so you won't have to worry about any brake-related downtime when you're out at the track.
Durability- Iron discs can take a beating. You can stash your spares in your race trailer, and you won't have to worry about handling them, covering them, dinging them, or chipping them when changing your wheels.
In summary, don't buy into the hype that carbon ceramic discs are racing technology. They have some similarities to carbon/carbon racing systems, but are ultimately quite different. Iron discs may not be as sexy as carbon ceramic ones in some ways, but when mated to an AP Racing Radi-CAL caliper, they are a brutally effective, proven, and far more cost-effective technology.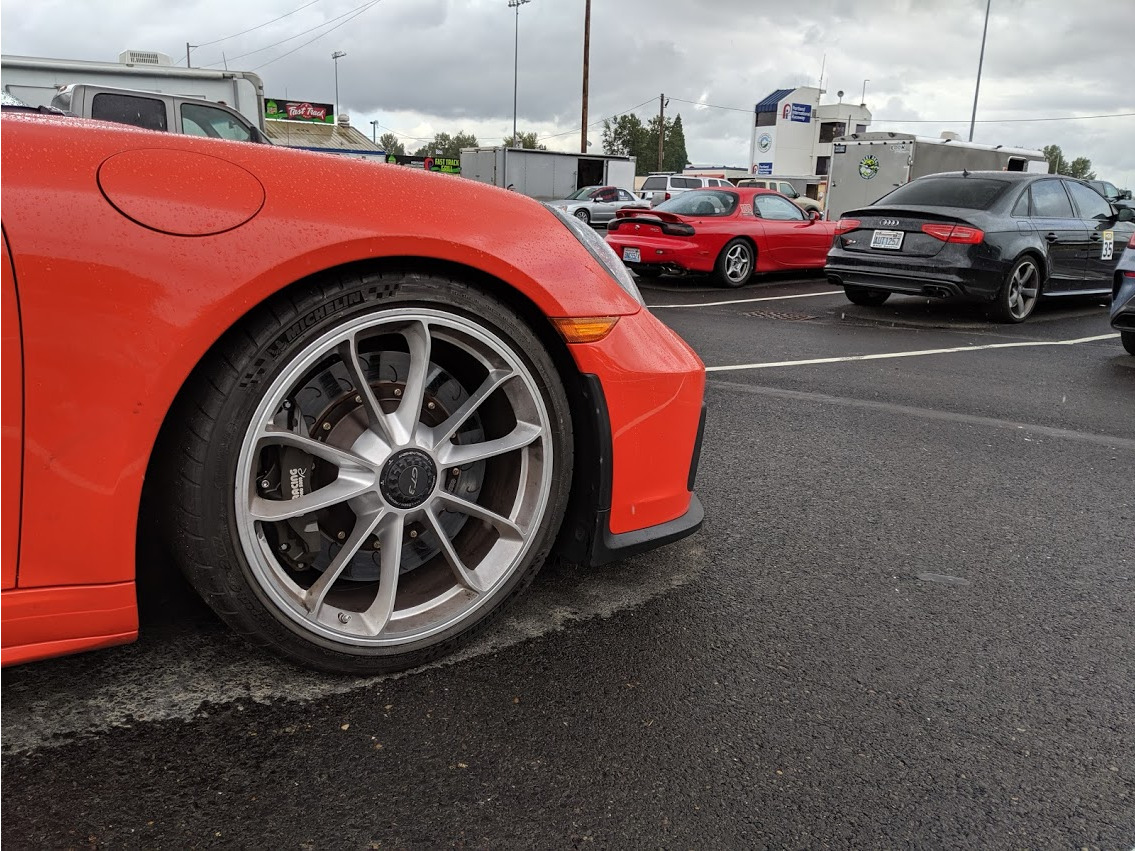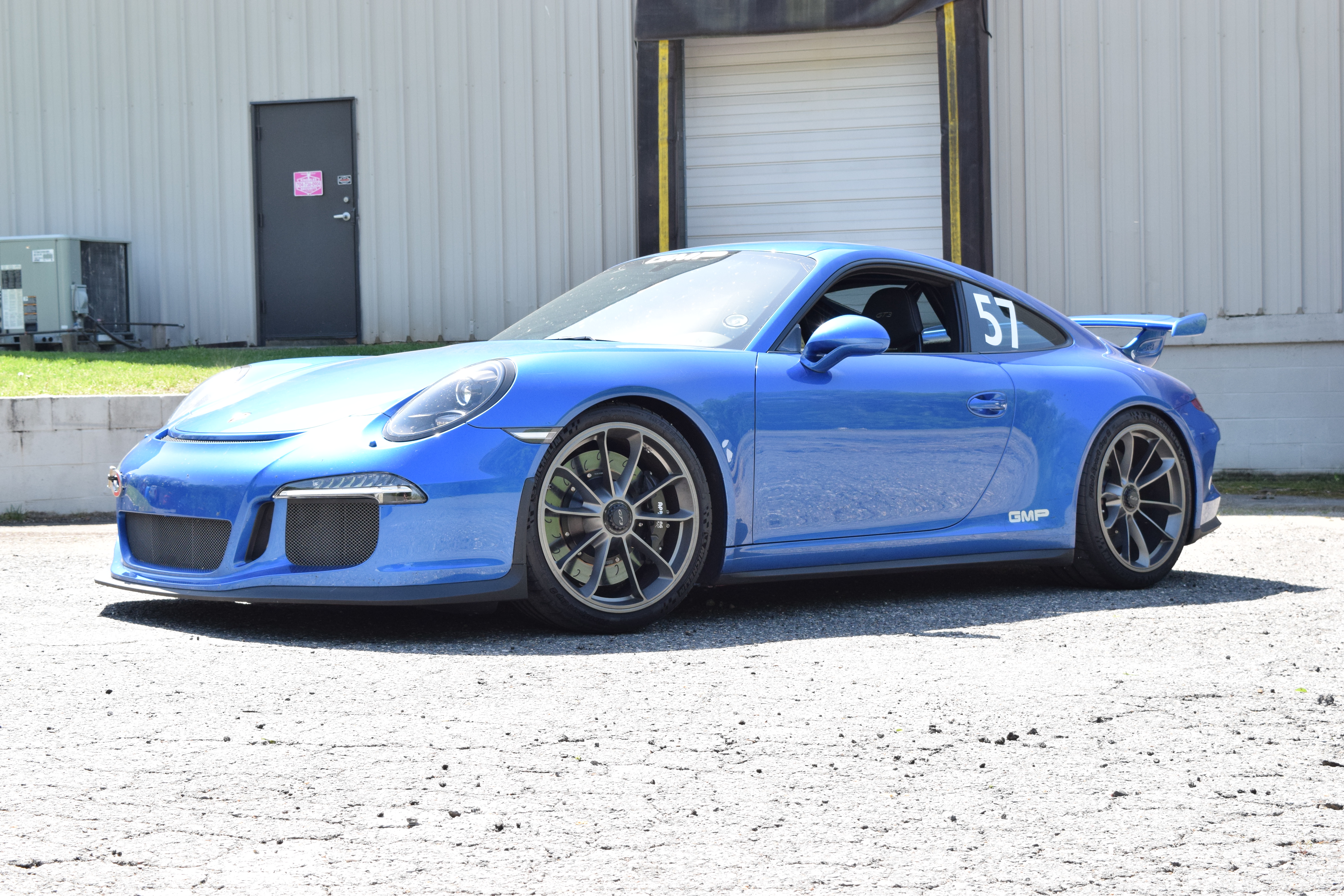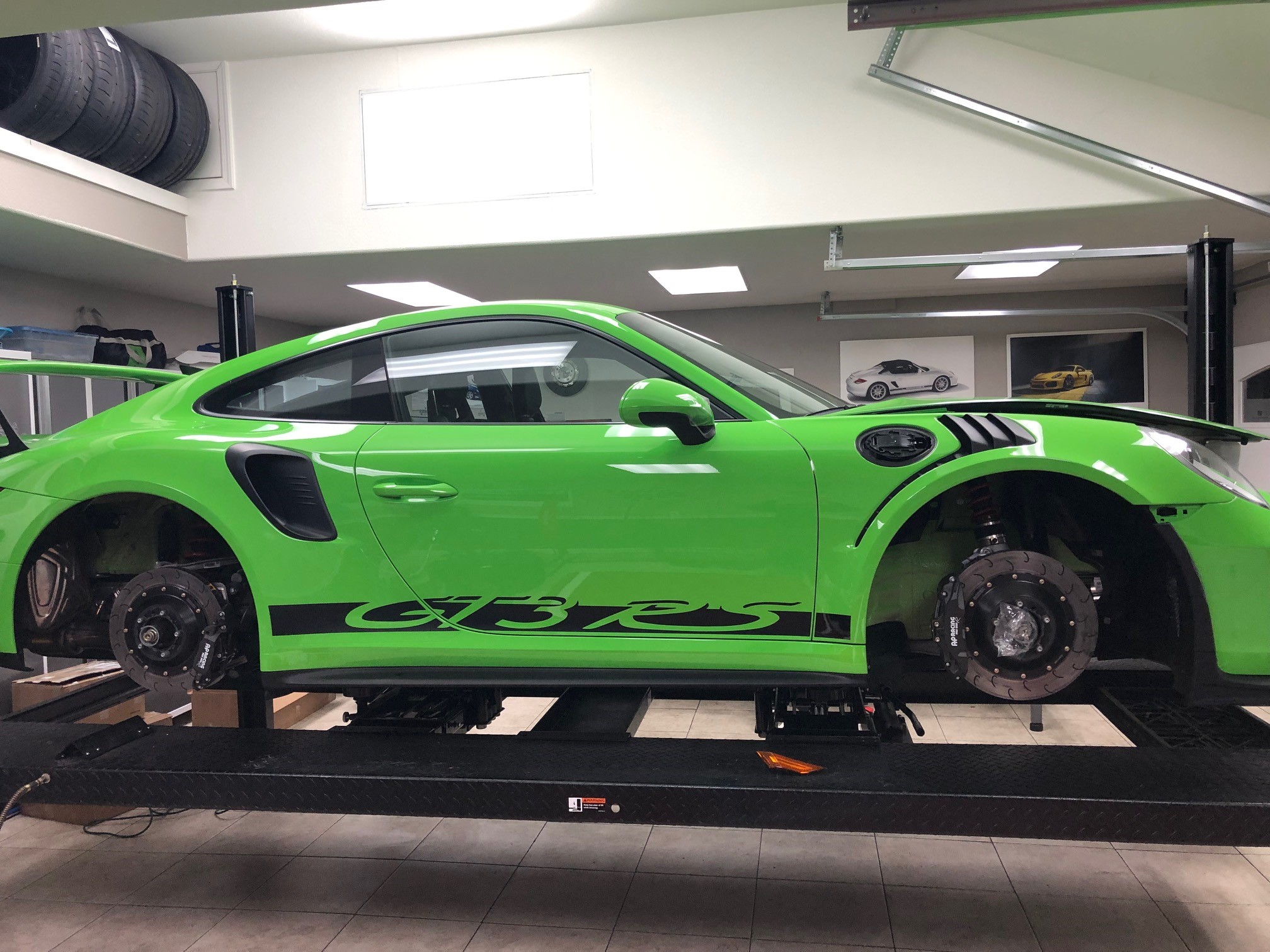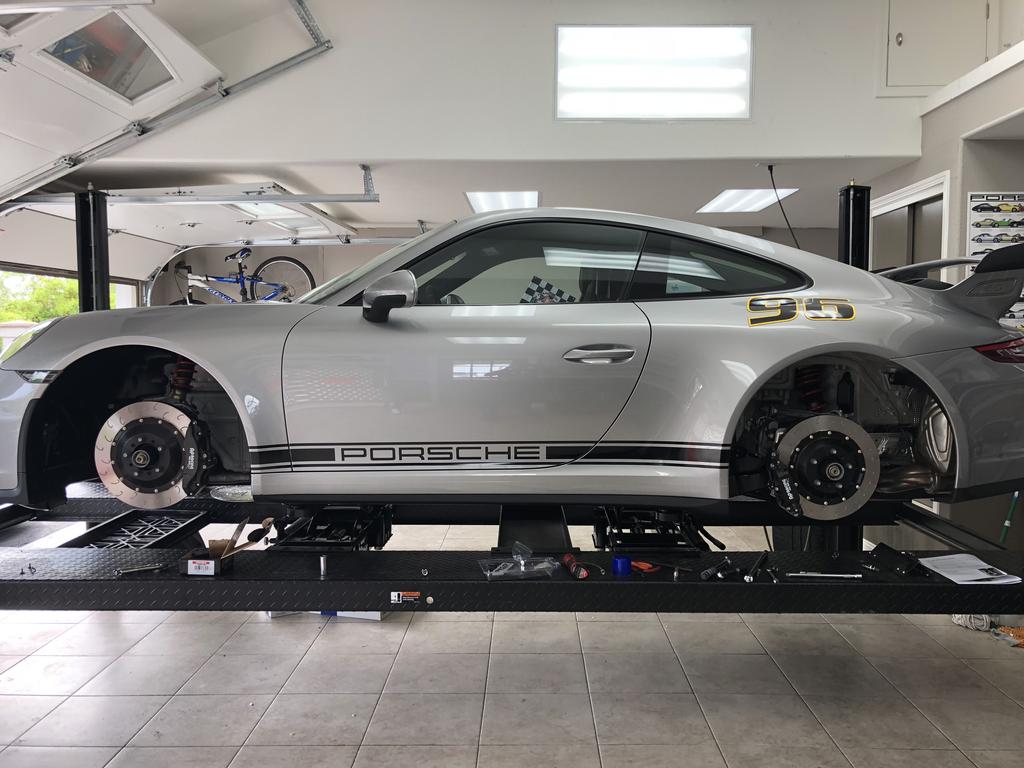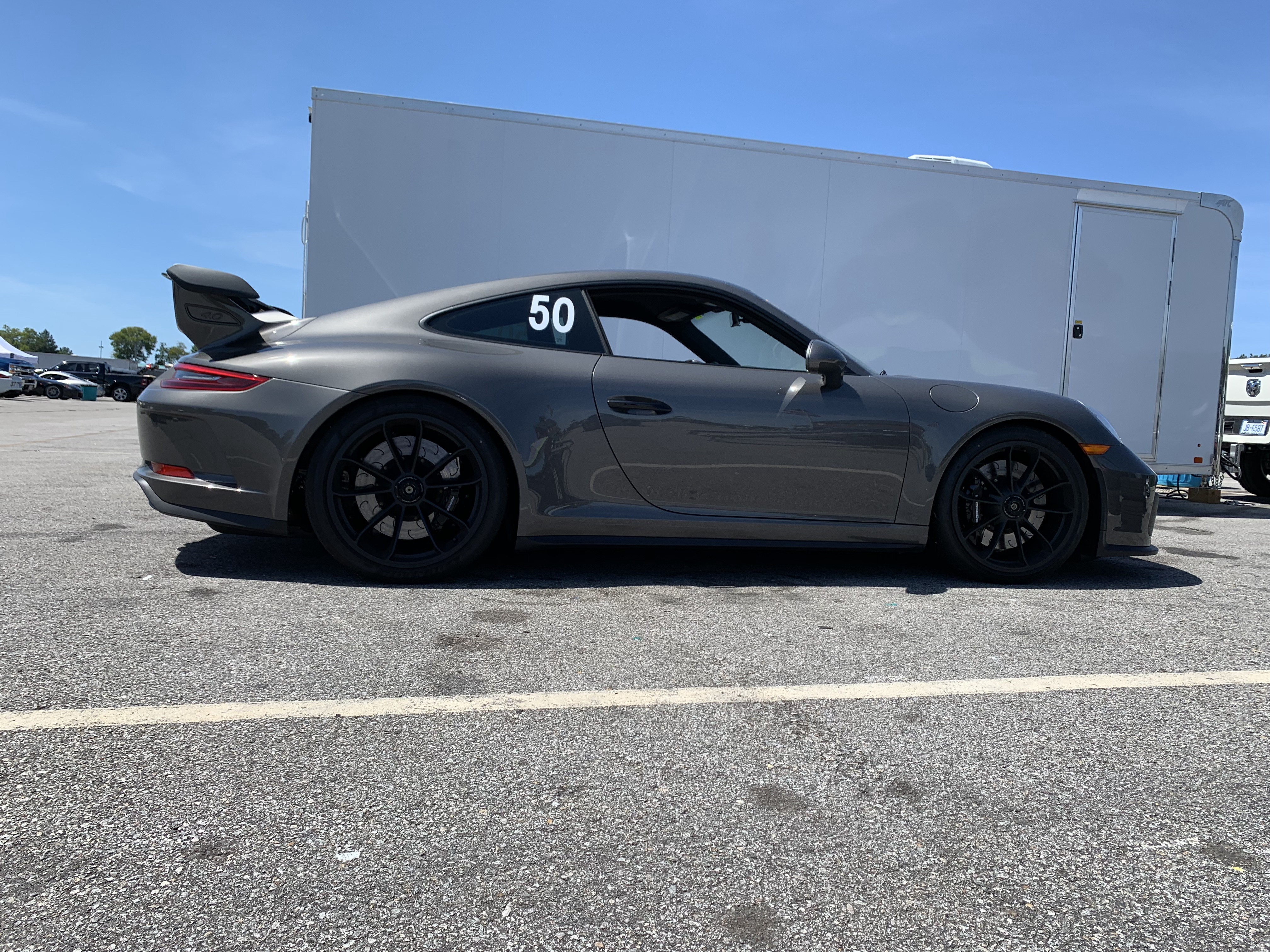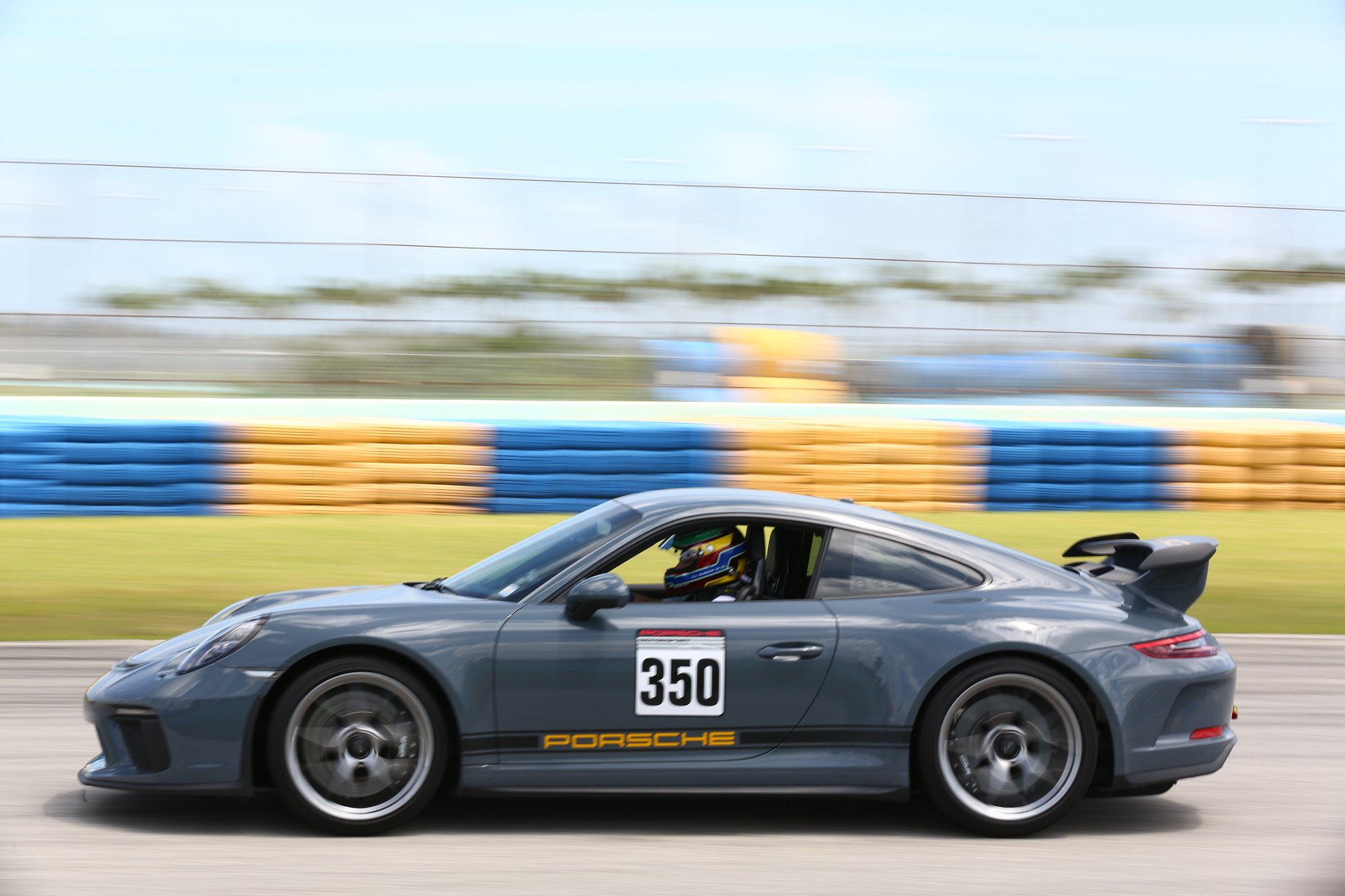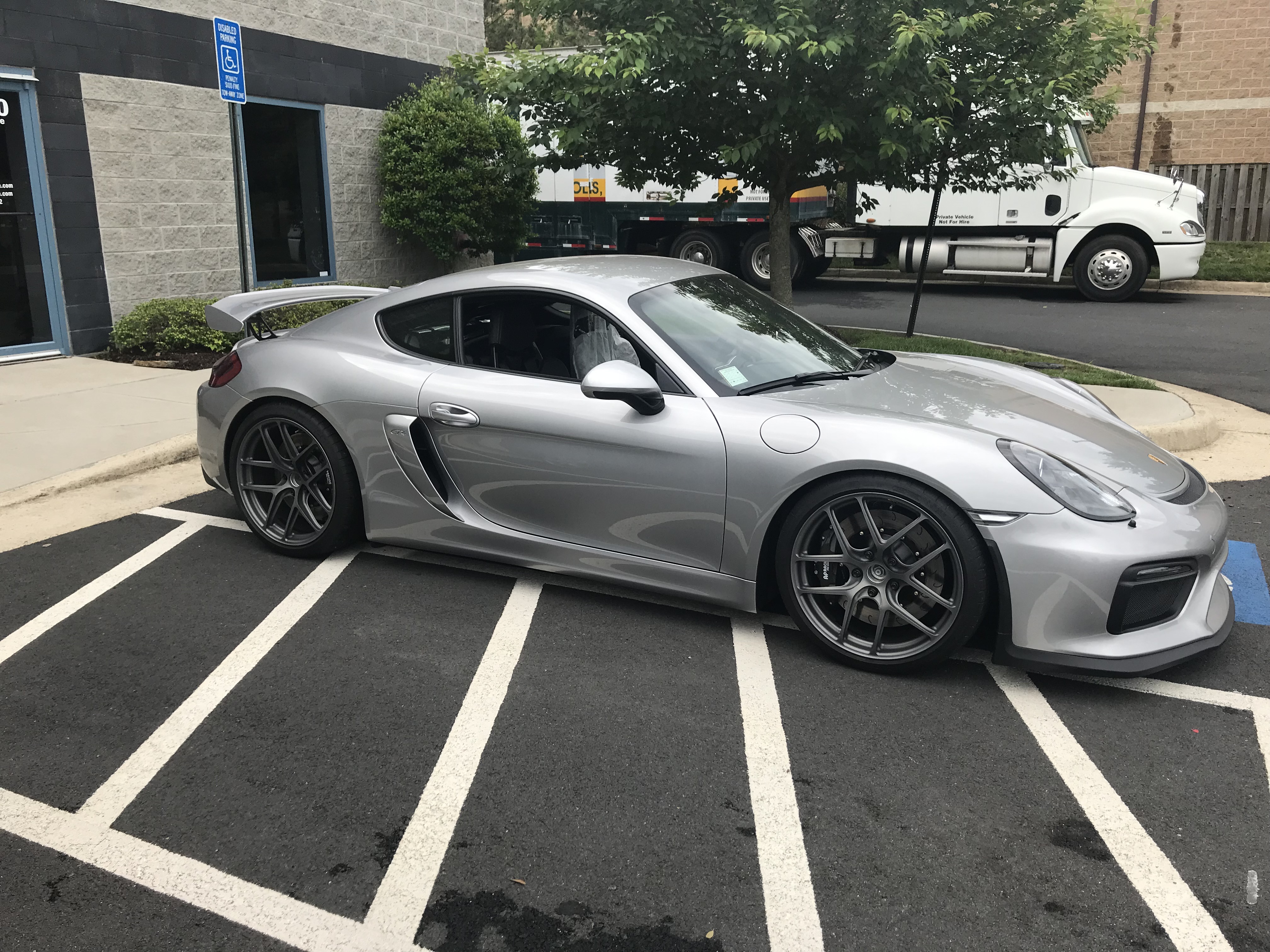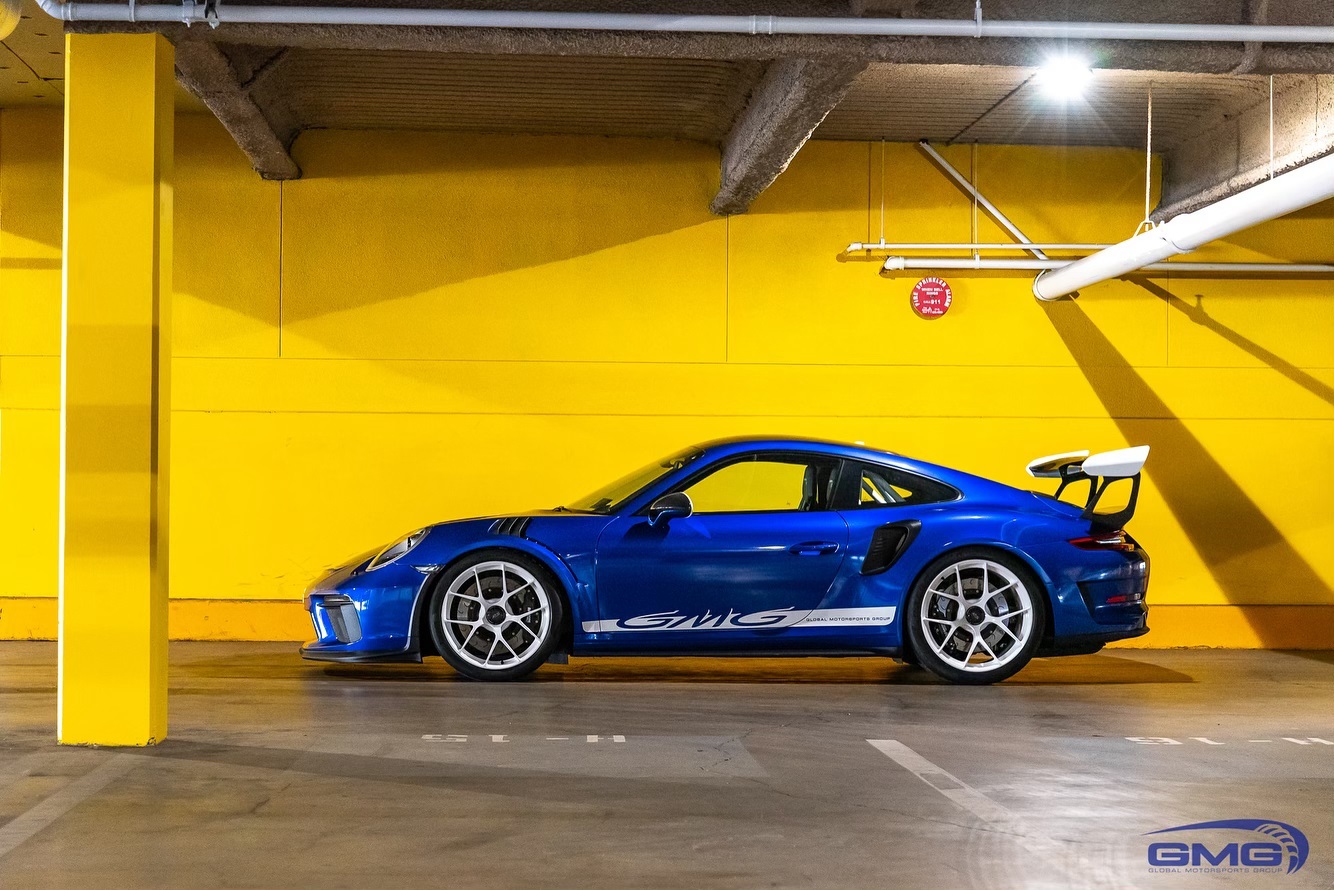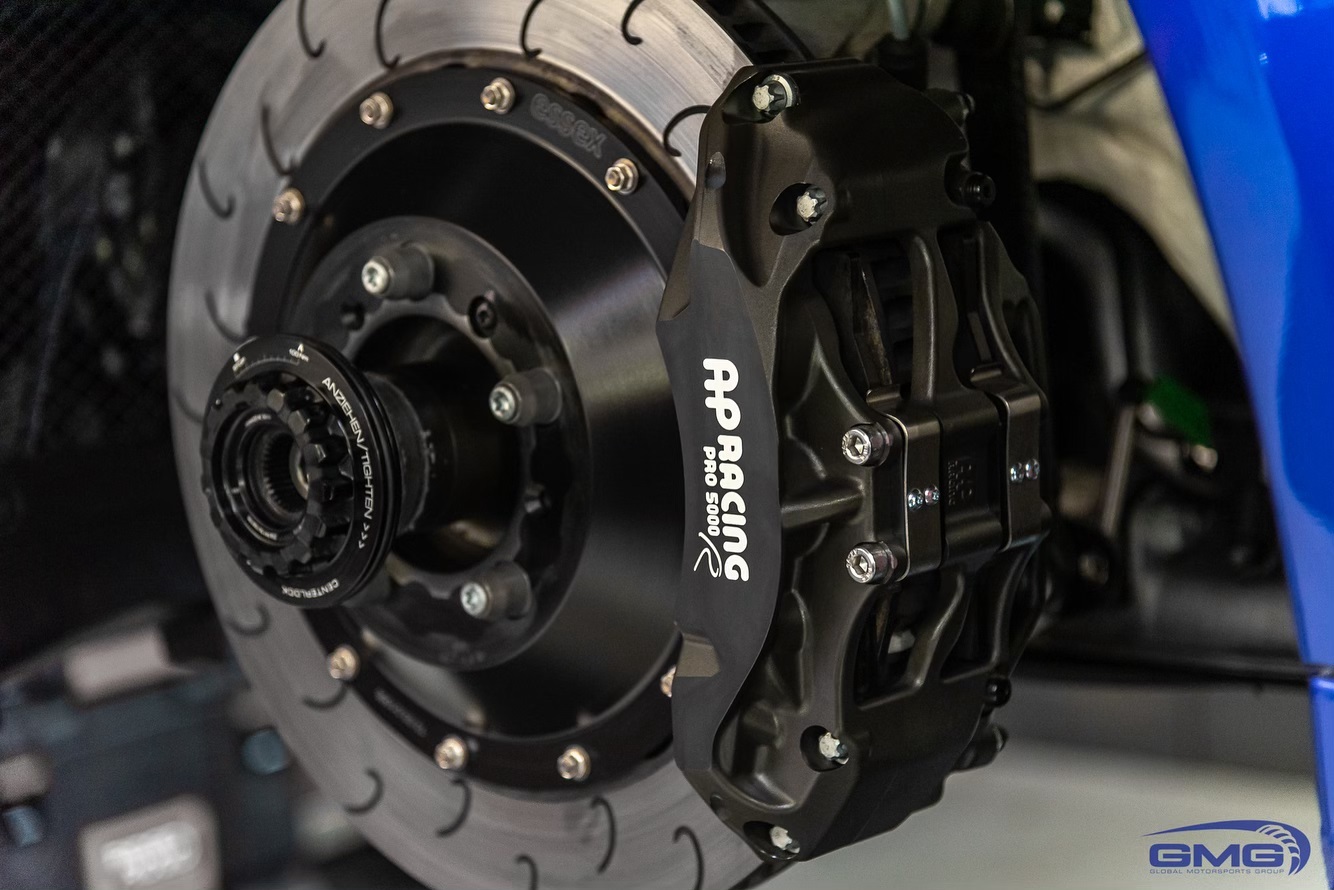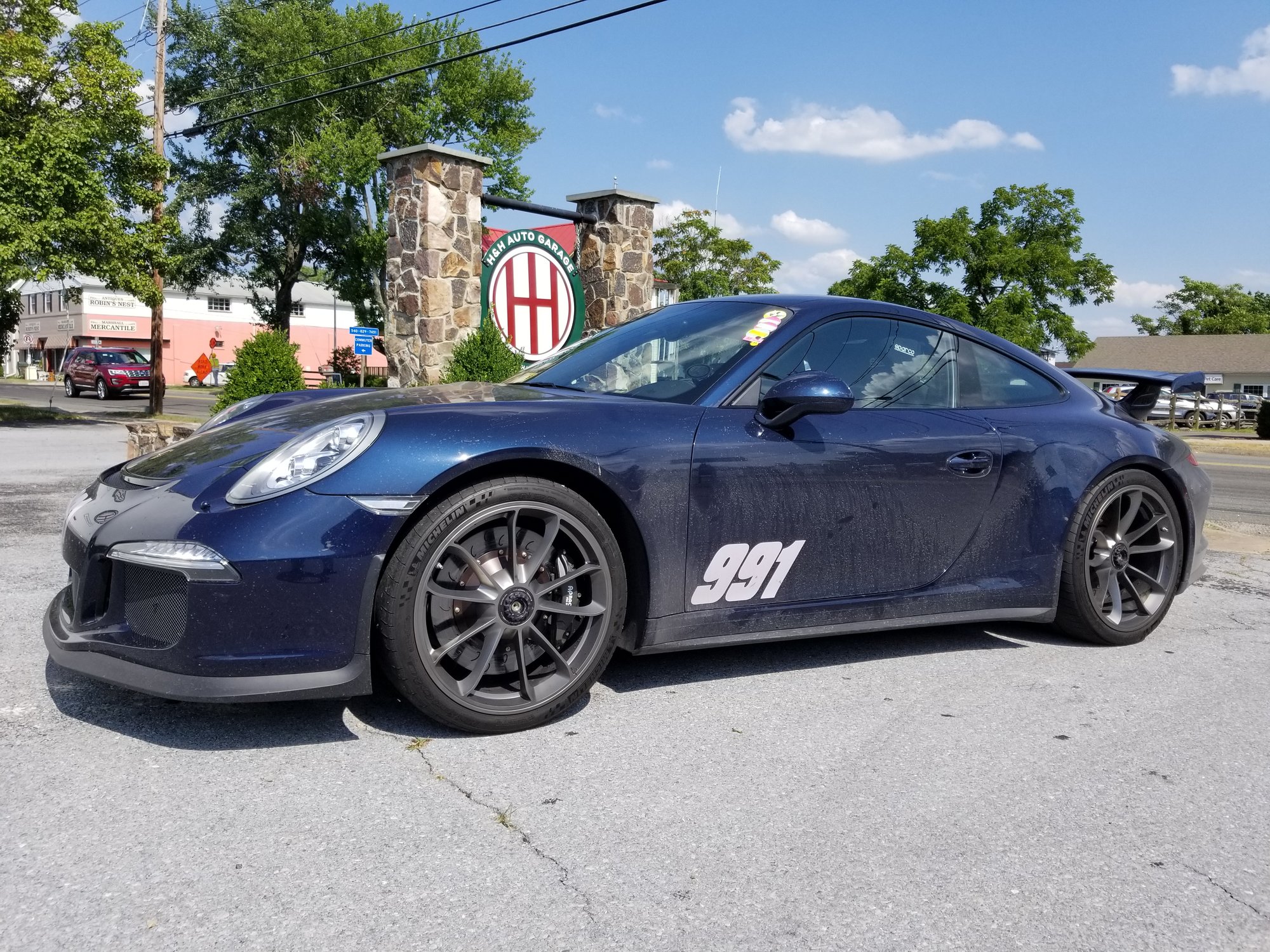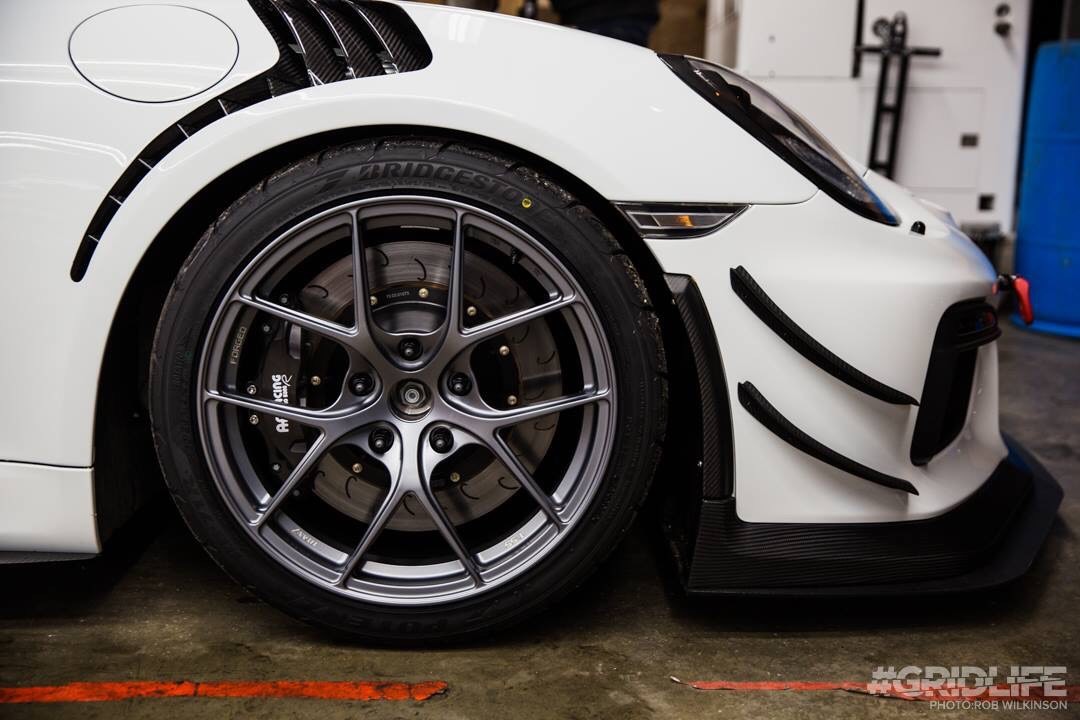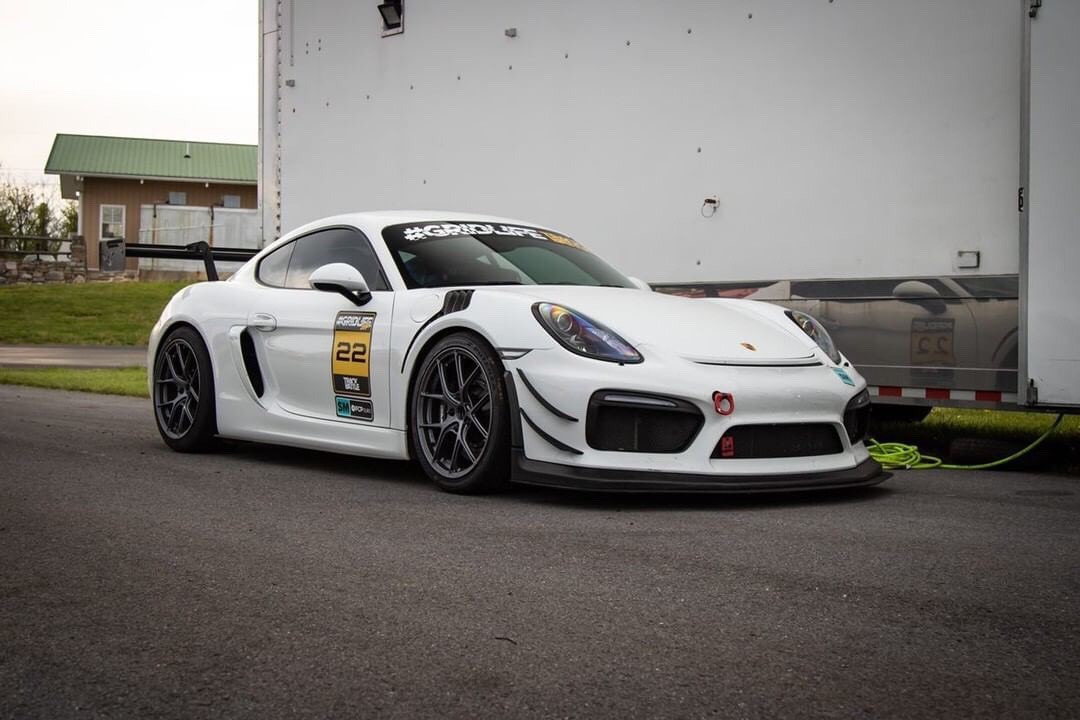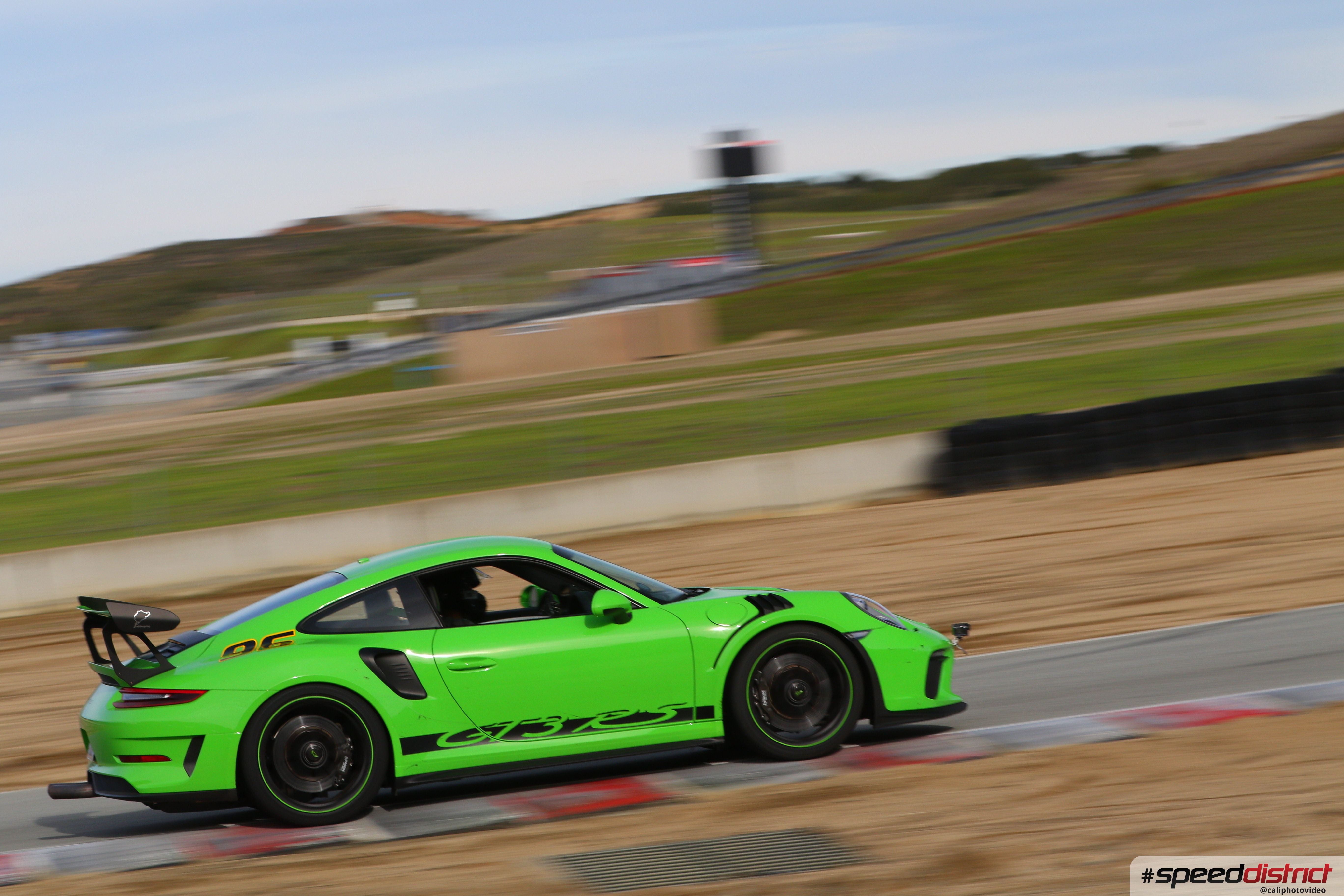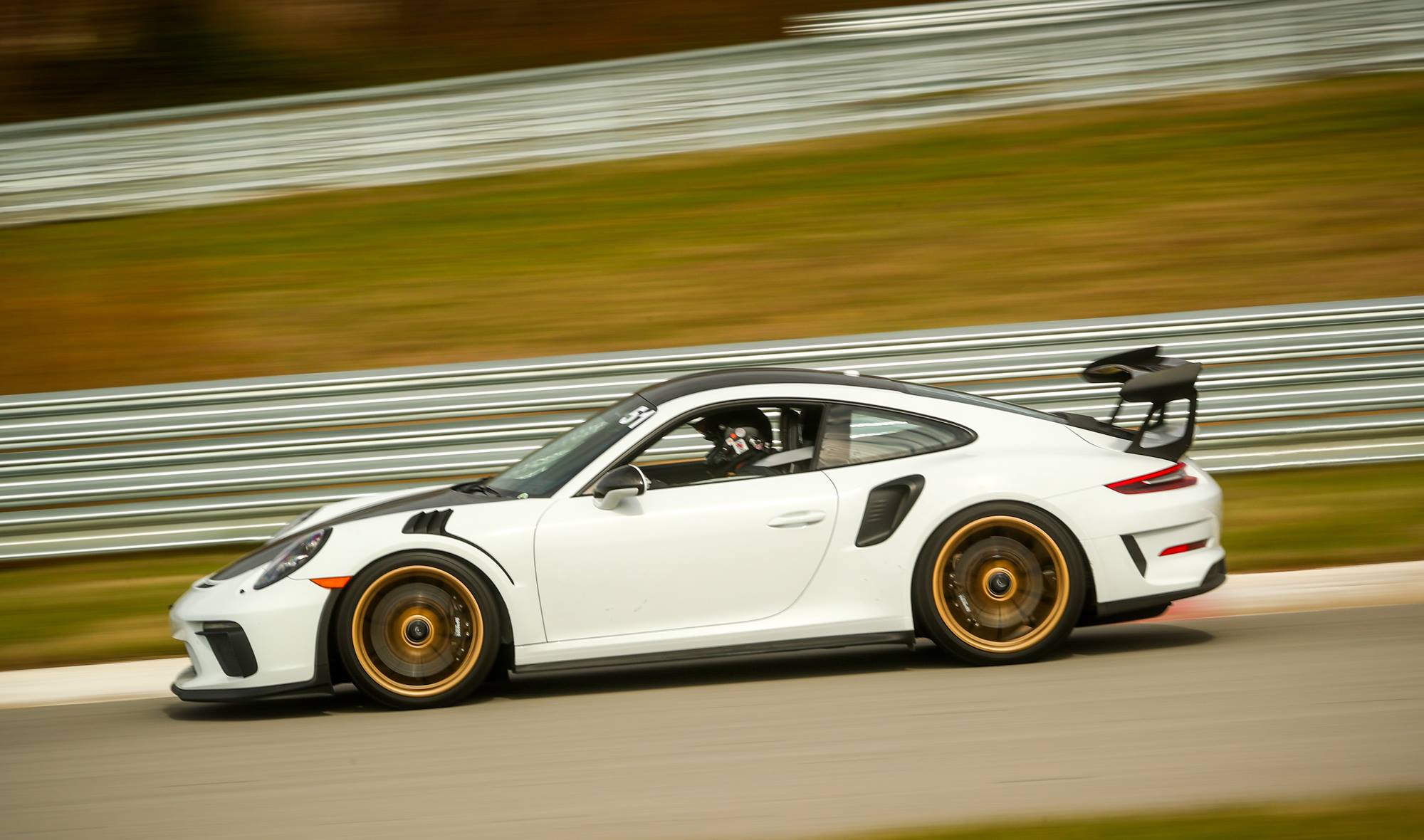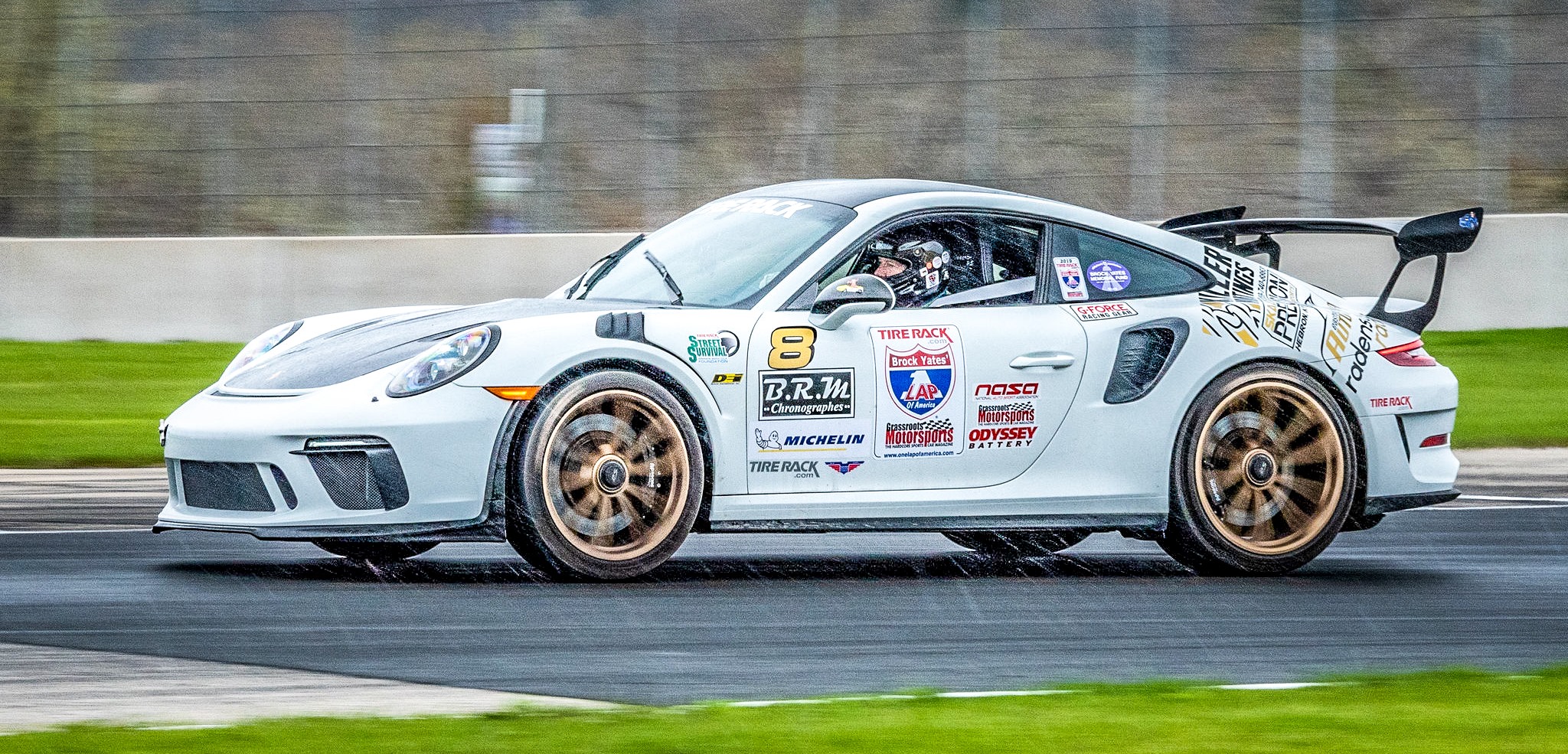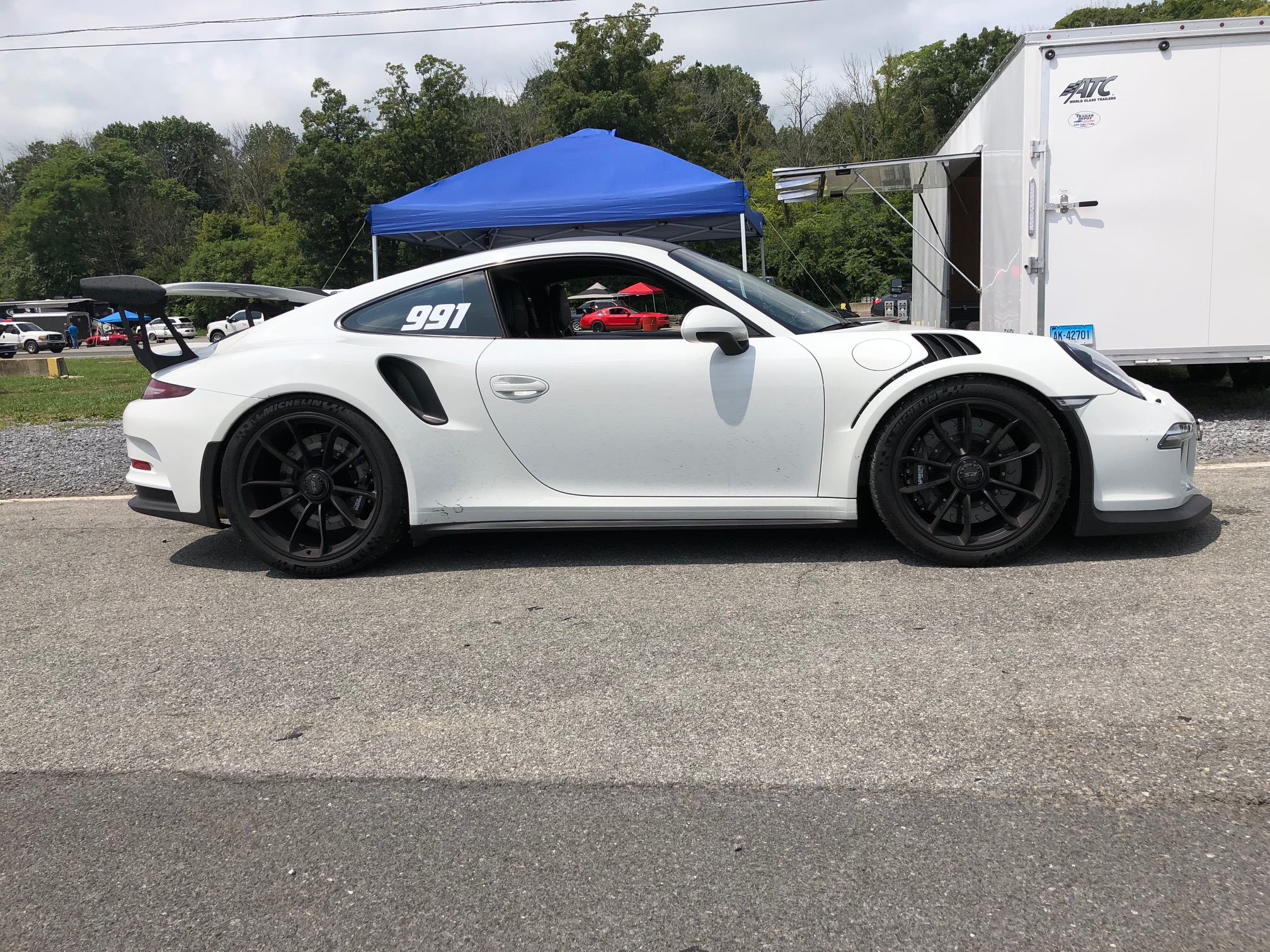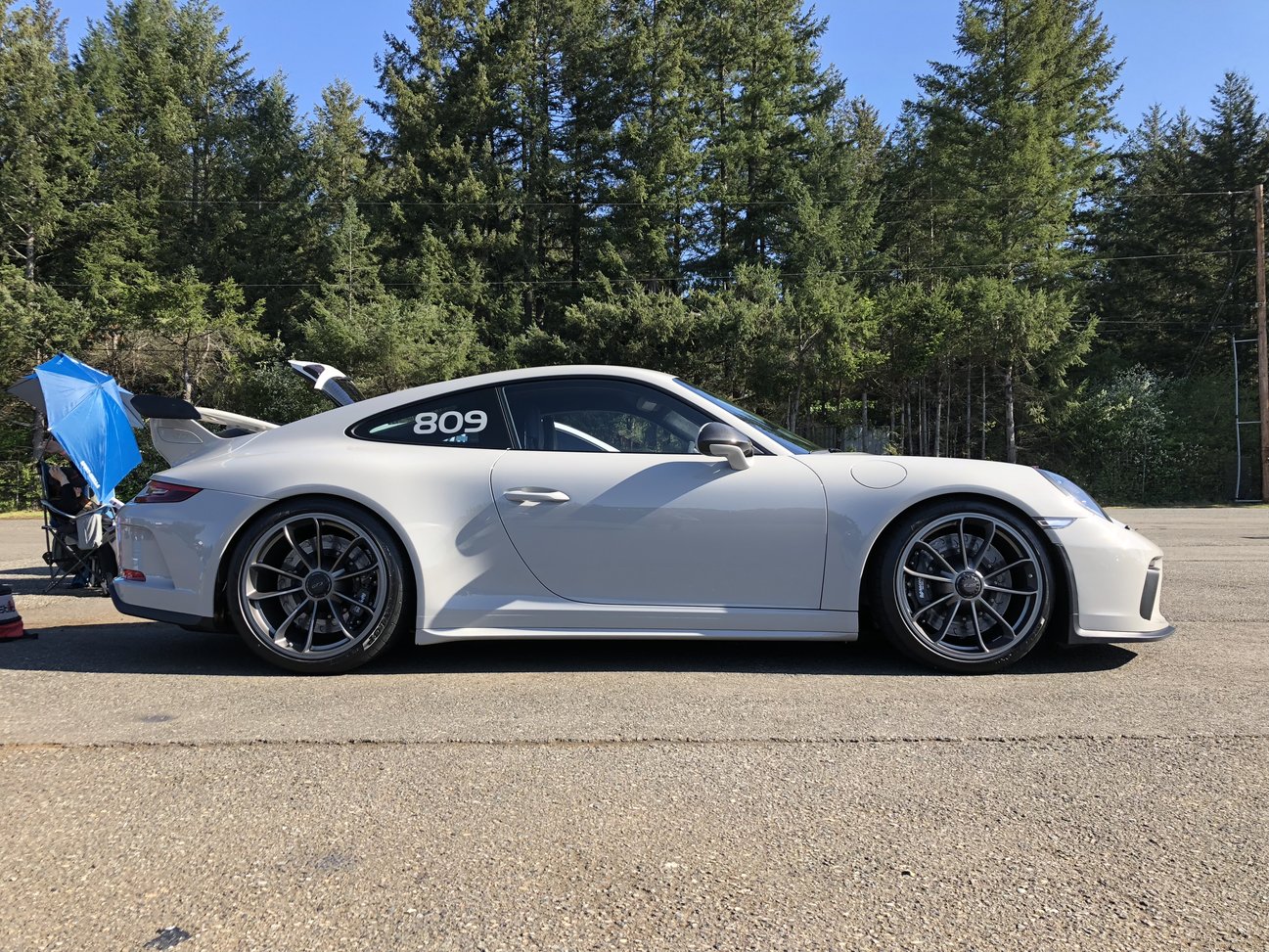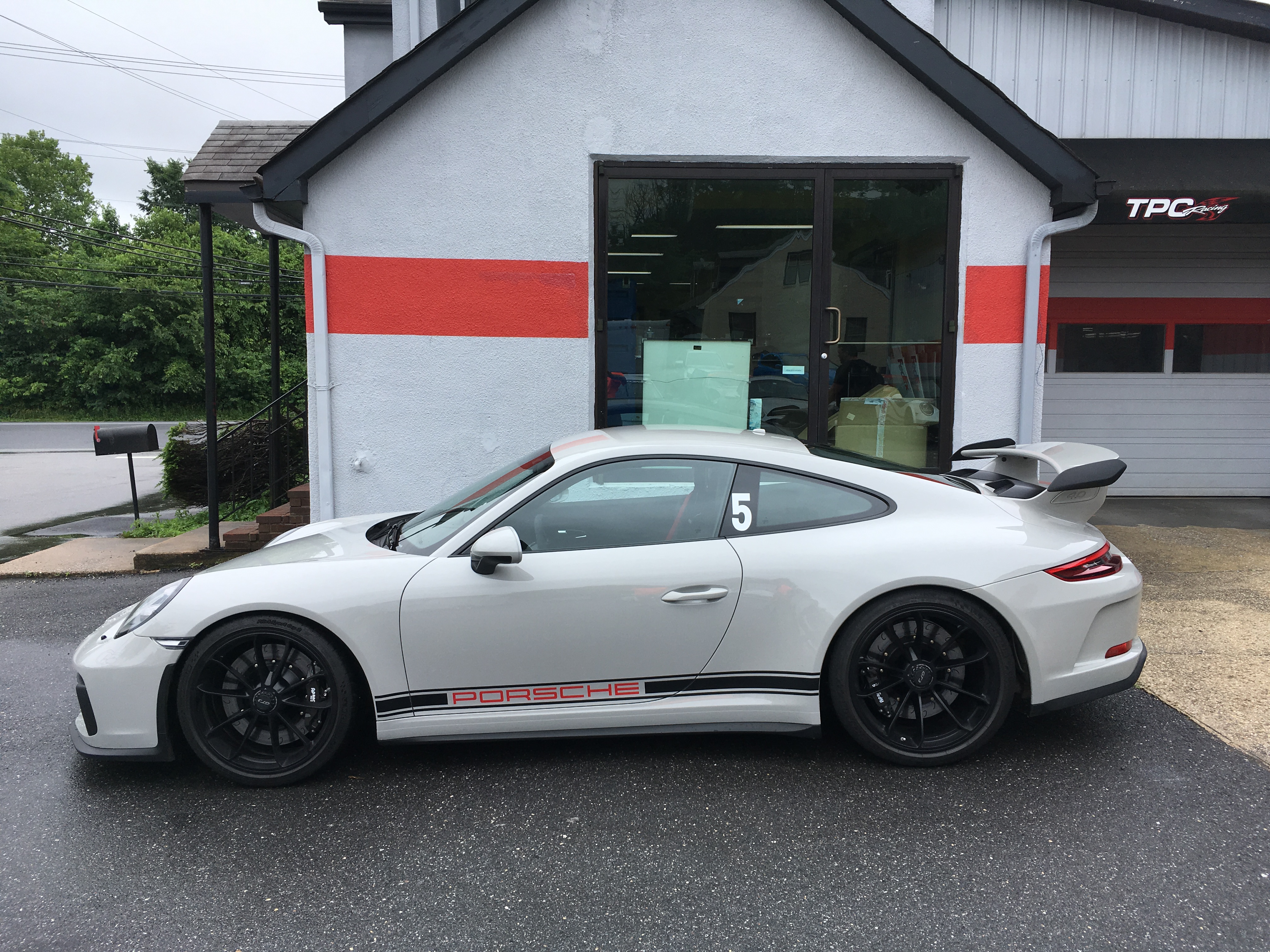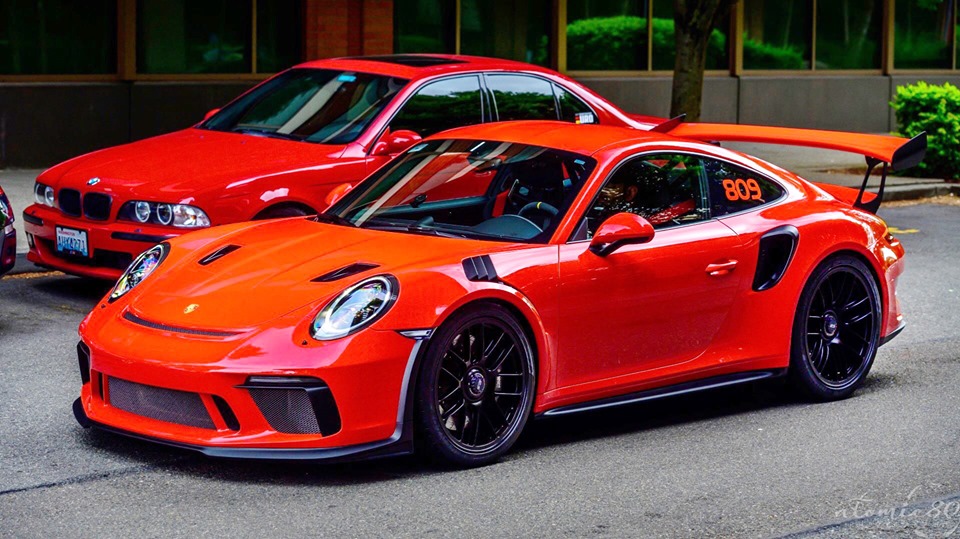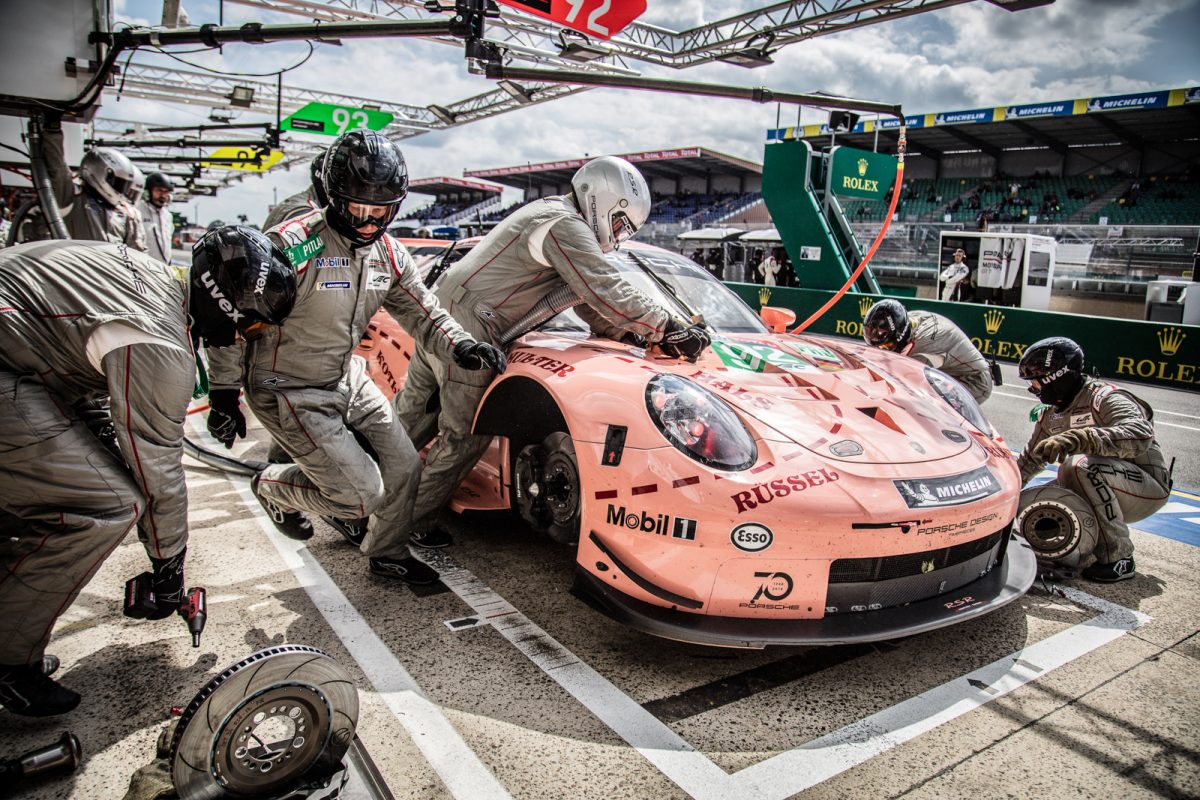 Share:
---
« Back to Listing