Essex now offering APEX and Forgeline Wheels!
03.30.2020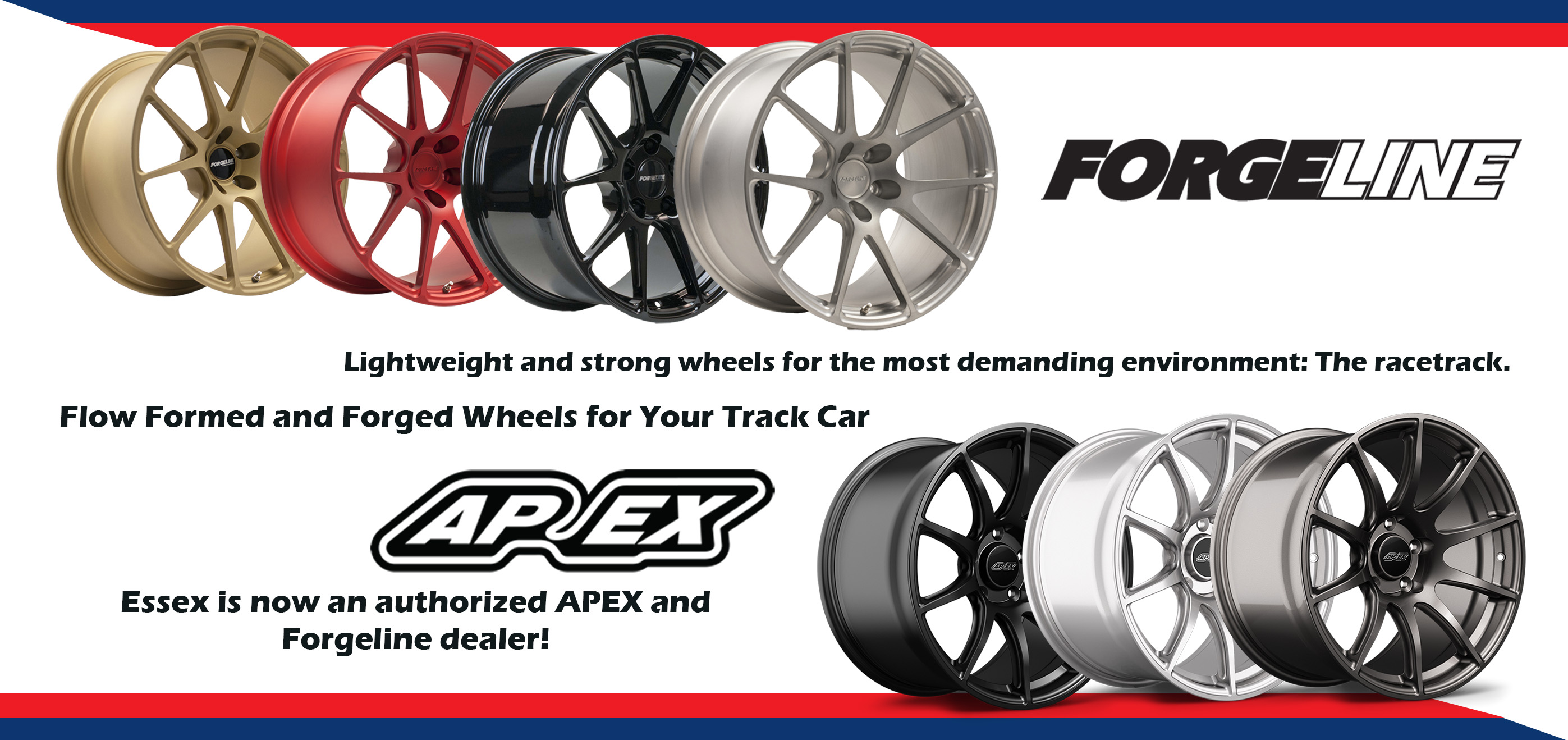 For many years Essex has supplied our clients with brake components that bolster confidence as they're used and abused on both the racetrack and the street. We're now pleased to expand our product offerings to include another crucial component that can take one's driving experience to the next level: Wheels.
Offering wheels is a natural progression for Essex, as wheel fitment is one of the first questions our AP Racing brake clients typically ask about. Now you'll be able to order a high quality, complete wheel and brake package that you know will fit together properly without issue. You'll get wheel and brake advice you can trust, and your transaction will be backed by Essex's over-the-top customer service.
APEX Kickoff Sale!
Not only are we now offering APEX wheels, we're able to kick off our launch with a sale! From now through May 5th you can get up to 20% off on a variety of flow formed wheels for your BMW, Mustang, Porsche, 86/BRZ, WRX/STI, Camaro, and Civic Type R.
BMW
15% OFF Select 17" ARC-8
15% OFF Select 18" ARC-8
15% OFF Select 18" EC-7
15% - 20% OFF Select 18" FL-5
10% - 15% OFF Select 18" SM-10
10% - 15% OFF Select 19" ARC-8
10% - 20% OFF Select 19" EC-7
10% - 15% OFF Select 19" SM-10
Mustang
10% OFF Select 18" EC-7
20% OFF All 19" SM-10
Porsche
10% - 20% OFF Select 18" SM-10
86/BRZ
10% OFF Select 17" ARC-
WRX/STI
15% OFF Select 18" EC-7
Camaro Wheels
10% - 15% OFF Select 19" ARC-8
Civic Type R
15% OFF Select 18" FL-5
10% OFF Select 19" ARC-8
10% - 20% OFF Select 19" EC-7
Share:
---
« Back to Listing