369 WHP S2000 owner review of Essex/AP Racing BBK with on-track video
09.29.2016
See more about this car and driver at Sector1Design.

Initial impressions:
This kit uses a very lightweight and stiff 4 piston aluminum caliper and 32 mm thick 60 vane floating rotors. Because the rotor diameter is 299 mm (same as stock), diametrical wheel clearance is fine. To accommodate the brakes, I purchased TSW Interlagos wheels in size 17 X 9.0 ET63 which clear with less than a 10 mm spacer but I'm running a 15 mm spacer to maximize front track width without additional fender modifications.

This kit was impressive right out of the box with high quality hardware and nicely machined and finished rotary mount adapter brackets. Everything bolted up perfectly with no alignment shims necessary.
I installed Hawk DTC-70 pads and bedded them in per Hawk recommendations. Then it was off to Pacific Raceways for a two day NASA Time Trial event. Brakes performed flawlessly. Bias was spot on and feel was great. With the stock calipers, the pads would develop a taper due to twist in the caliper (likely the guide pin interface for the floating caliper). With tapered pads, feel is compromised as the pads don't fully contact until the caliper is loaded enough to flex. The Urge Design AP kit had the same consistent feel from the first stop to the last stop of the weekend after nine 20-minute sessions. I dropped my fastest laptime from 1:30.3 to a 1:28.1.

So far, the rotors are holding up to severe track abuse. Pacific Raceways has several high speed sections followed by heavy braking zones including slowing from 147 mph to 70 mph for Turn 2 and slowing from 120 mph to 45 mph downhill for Turn 3. Previously, I'd use up new pads (Cobalt XR2?s) in about 12-14 20-minute sessions.
These were tested on my TT2 S2000 which has 369 whp, weighs 2760 lbs with driver, and runs on Hoosier A6's. Won TT2 on Saturday and Sunday.
Rotors hit temperatures between 1075-1326 F according to the indicator paint. Calipers didn't even register on the temperature indicators with temperature of range of 300F-500F.

Long term update:
These brakes kick butt. I'm now using 17 X 10 Forgestar wheels (no spacers) with Hoosier A7's and have broken all my previous track times including several lap records.
Front brake pad wear was substantially reduced from 3 race days per pad set to 9+ race days on a single set of front pads (Hawk DTC70). Braking performance was also improved and more consistent. After 9 days of Time Trial competition in NASA TT2 including 3 different tracks, new track records and winning the 2014 NASA NW championship. Pads have over 8 mm of friction material left and left caliper temperature indicator finally registered the lowest temperature level of 300 F. Right caliper temperature indicator still hasn't registered anything. Rotors are looking good. No measurable pad taper. I'll continue using this set-up for next season and expect to get another 6+ track days out of the pads.

Super impressed with this kit.
Another Vid...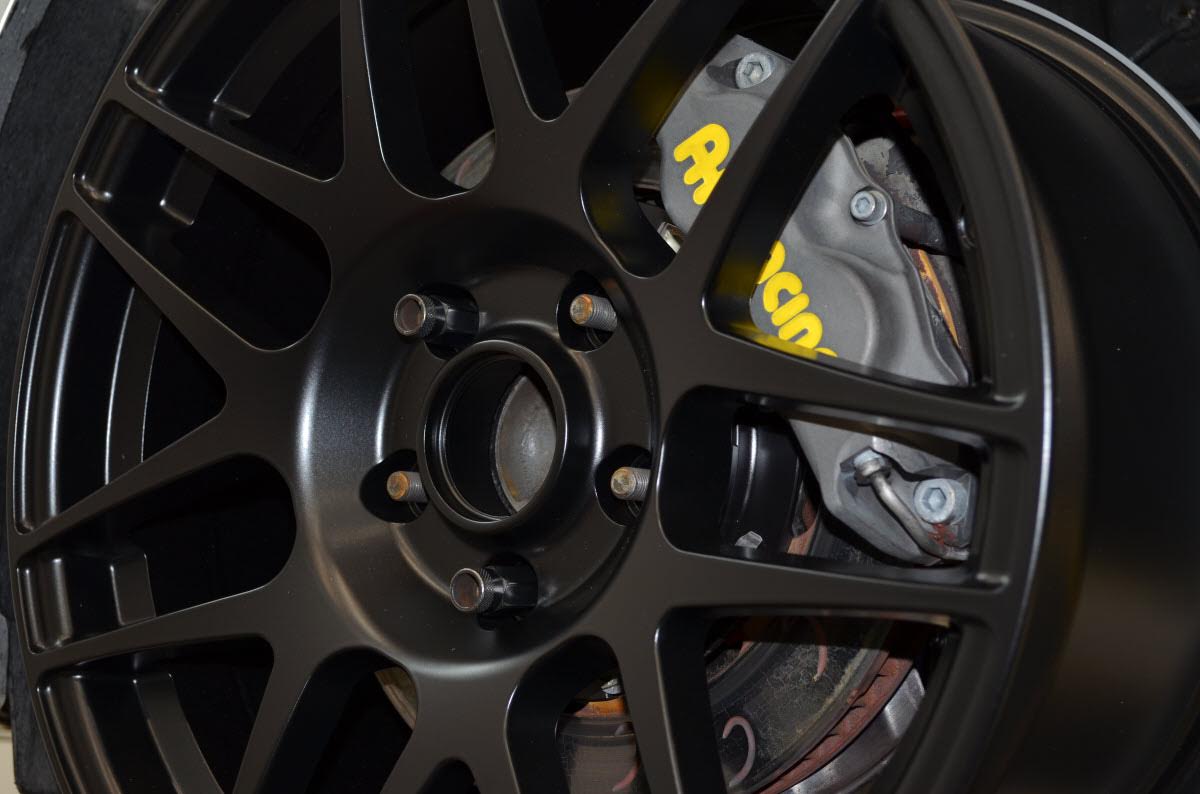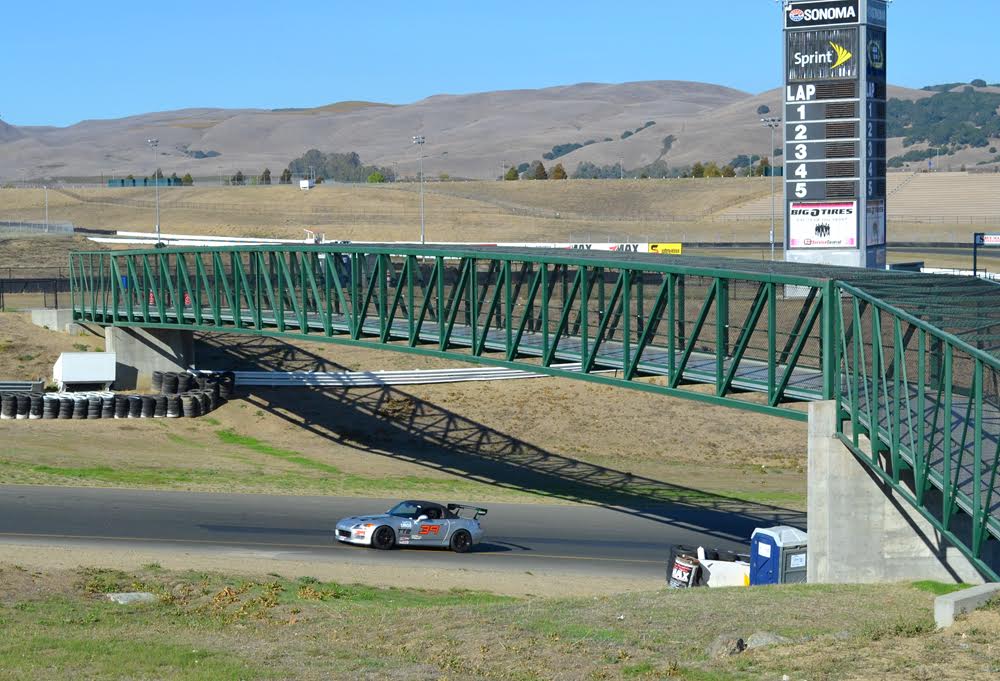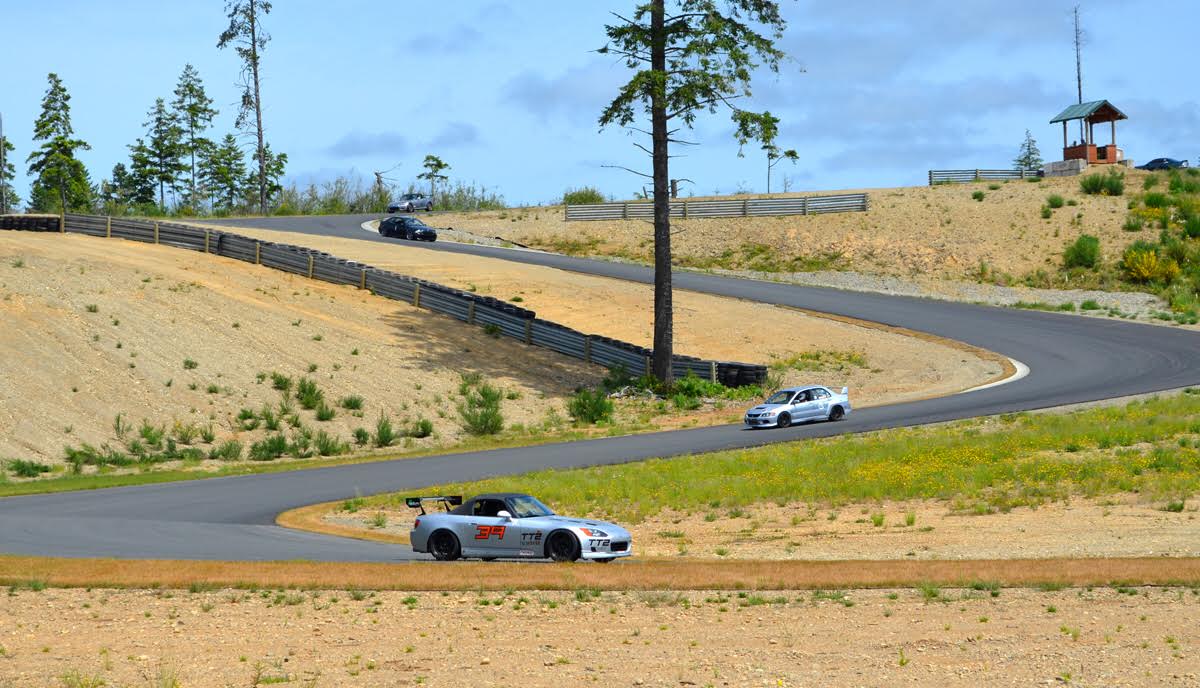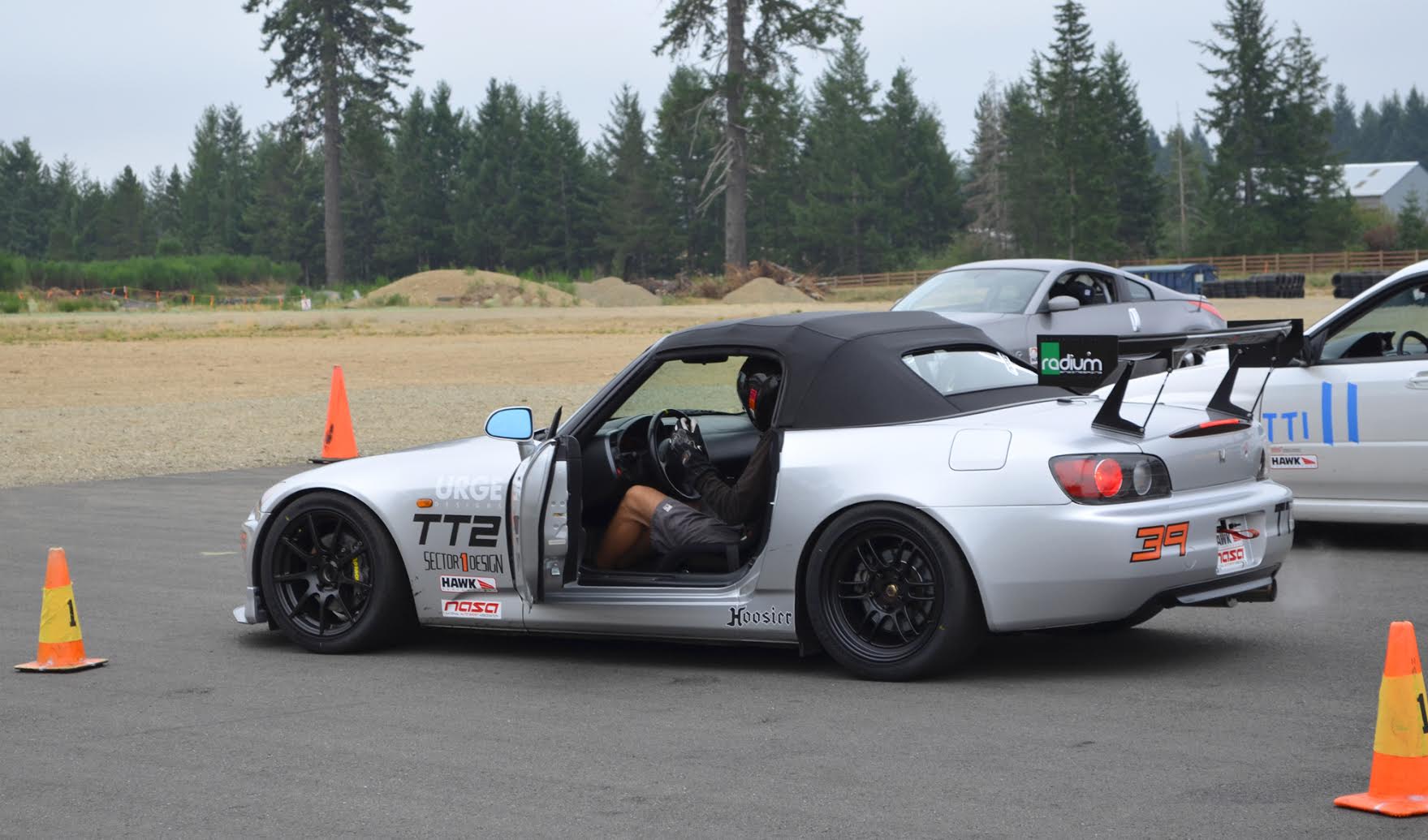 Share:
---
« Back to Listing