How to choose the correct AP Racing brake kit this holiday season
11.05.2020
Based on our client conversations over the past couple weeks, it's obvious that many of you have a shiny new AP Racing by Essex Brake Kit at the top of your holiday wish list. We have several brake kits available for many of the platforms we support, which can make it difficult to decide which one best fits your needs. We wanted to share the assets below to help ensure you make the proper selection during your holiday shopping.
Planning for Future Brake Needs

Are my current brakes up to snuff? What if I add race slicks or a supercharger? Will I need something different as my driving skills improve? Our video, "How to Plan for Future Brake Needs" examines these topics and offers some points for consideration before taking the plunge on a major brake upgrade.



Competition Kit or Road Kit?

Whether you're looking for the most gorgeous brake package to fill up your 20" wheels, or you're trying to cut every hundredth of a second from your lap times, Essex has an AP Racing Brake Kit to fit your needs. Check out our Road Kit vs. Competition Kit comparison page to help figure out which type of brake kit is the best fit for your situation.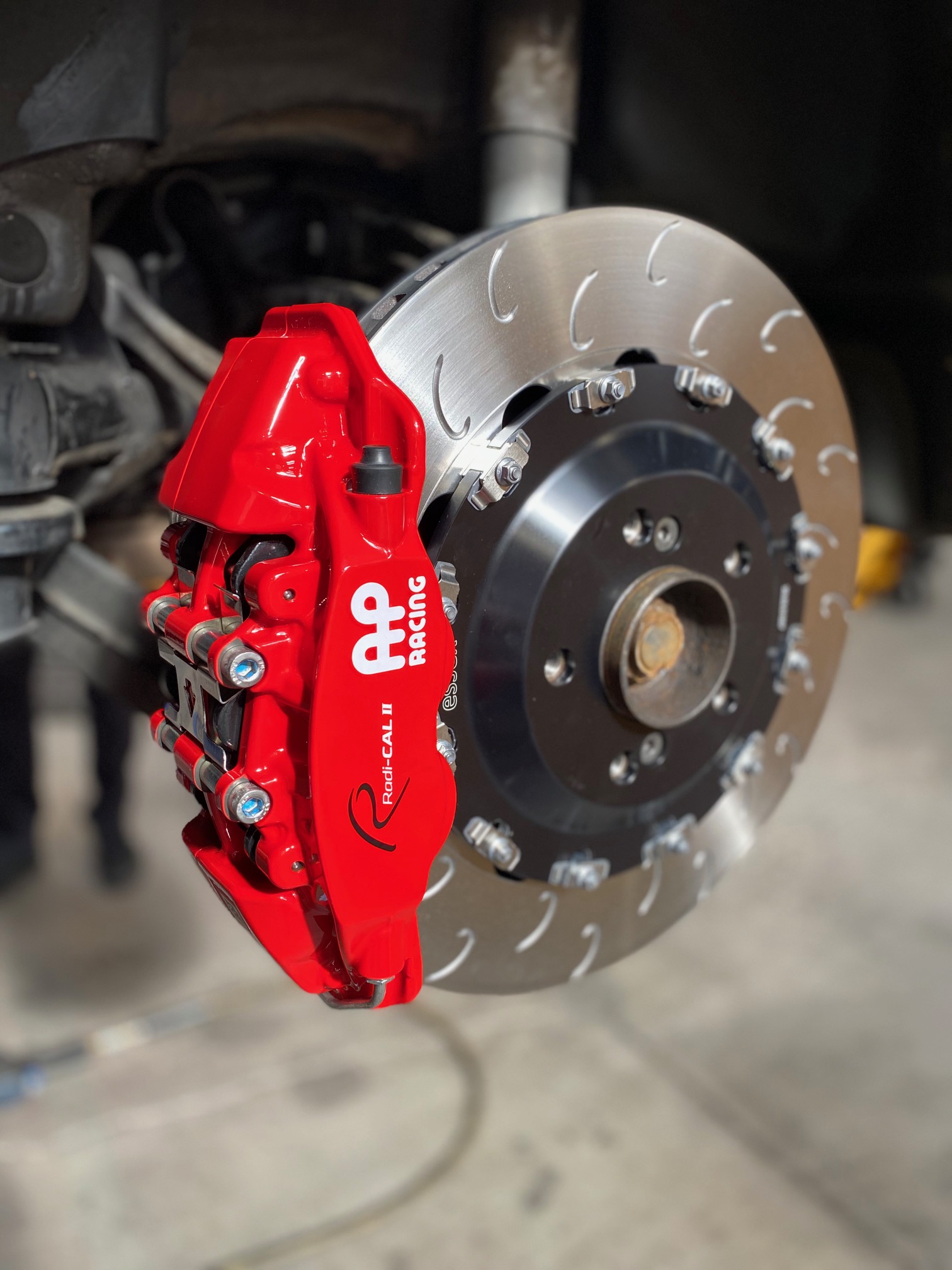 Which Pro5000R is right for me?

For those of you specifically considering our Radi-CAL Competition Kits, our blog article,"Which AP Racing Radi-CAL is Right for Me, the CP9660 or CP9668?" will help you narrow down your options while covering the topics such as wheel fitment, pad volume, unsprung weight, etc.


Share:
---
« Back to Listing