Forgeline FU3C install on a 997.2 C2S!
05.05.2021
Essex recently became an authorized Forgeline Wheel dealer, and what better way to familiarize yourself with a product than to use it on your own car? Our High Performance Division Manager, Jeff Ritter, recently installed a custom set of Forgeline FU3C on his Cream White 2009 Carrera S. These stunning 3-piece wheels are reminiscent of the classic Fuchs Wheels that rose to popularity among 911 owners in the early 1960's. We asked Jeff to give us all the details on his new shoes and here's what he told us:
"I'm always surprised by how so many people try to cram as much wheel and tire as possible under the arches of their street car. While that looks cool, it doesn't make the car drive or feel very good in my opinion. Sticking with wheels and tires that aren't maxed out in size makes the car feel more nimble and playful to me. I went with 19x8.5" up front and 19x11" for the rears, while the stock Porsche Sport Design Wheels were 19x8" and 19x11". Not going with the widest possible option also helped me save some unsprung weight. These multi-piece wheels aren't as light as Forgeline's more track-oriented Monoblock Series, but they're still very close to the stock weights. Even though I went wider on the front wheel and tire, I only picked up about 2 lbs. per side on the combined wheel/tire weight, and only one pound on each rear. That type of weight difference can often come down to tire choice alone, so I'm totally cool with that for a road car.

I also didn't go crazy on my tire sizes. While I love cramming huge, sticky rubber under the fenders of my track cars for chasing lap times, I hate over-tiring my street cars. Modern cars have so much mechanical grip, that putting too much meat under them just makes it harder to slide them around and have fun with them at lower speeds. I also find that super wide tires causes tramlining, which is extremely annoying. I also didn't love the stock handling balance of the car, which was a tendency towards mild understeer. To combat that issue I moved to a wider front tire to reduce the front-to-rear width stagger from 235/295 to 255/295. For rubber I went with Kuhmo ECSTA PS91. I was about to pull the trigger on the tried and true Michelin Pilot Sports, but the Kumhos were on closeout and I've run that brand on a bunch of my cars over the past 20 years and have had a great experience with them. I think the Kumho Victoracer was actually the very first R compound tire I ever tried, back in 1999 on my Integra Type R! So far I'm extremely impressed with these PS91, as they're doing everything I need them to do.

On the style and color choice for my wheels, I was trying to go a bit retro. The Cream White / Natural Brown color combo on my car reminds me of the old-school 911s I used to daydream about as a kid. That's one of the reasons I chose it over the more common silver, black, or standard white cars. Classic 911s often wore a set of iconic Fuchs Wheels, and I've always loved the simplicity of that design. When I saw that Forgeline had released a modern take on that style, I knew I had to have a set. The design details on these wheels are incredible. When you examine them closely, you see that the ends of the spokes are actually floating over the outer lips, and the concavity of the spokes looks elegant from all angles. The custom laser-etched center caps are modeled from the Porshe 356, which pushes the retro theme even further. For colors, I chose the brushed silver outer lip, which echos the rear silver Carrera script and other small details around the outside and inside of the car. I really struggled with my color choice for the wheel centers though. I thought about trying to color-match the centers with the body, or possibly going with a white gold. Ultimately, I decided to stick with the bronze/brown color palette, and I'm glad I did. The finish on these things is flawless, and as nice as any wheel I've ever seen.

I also have to mention that Forgeline made the process of choosing and ordering these wheels incredibly easy. I told them what I was trying to accomplish, and they took the lead. They chose the proper offsets, and they even supplied new wheel bolts and new TPMS sensors to ensure that tire mounting and install were as seamless as possible for our friends at GMP Performance. If our brake customers want a premium set of wheels on par with our high-end AP Racing brake products, both the product and level of service from Forgeline are the perfect complement."

As a final attempt at infusing some old school feel, Jeff threw in some Jaspe (Calico) Coco Mats for good measure.

"The Coco Mats are really cool, and they're handmade in a factory not far from here just over the border in South Carolina. They have a black base that matches the black headliner, and I think the color palette and pattern on these does a great job of breaking up the sea of brown and adding some visual interest inside the car.

On a final note...Yes, I'm well aware that I'm still on stock brakes! That won't always be the case. I'm thinking some larger, silver AP Racing calipers will look, feel, and perform a lot better than the factory red ones."
Below are the details on the FU3C wheels from Forgeline's website:

The Forgeline FU3C wheel pays homage to the classic Porsche wheel of the 1960s and 1970s. But unlike its predecessor, the FU3C is a modern 3-piece wheel that is manufactured from fully forged 6061-T6 aluminum centers using the latest engineering and manufacturing technology. The FU3C borrows from the original five-spoke design with dimensional inverted tapered spokes, but rather than just recreate yet another replica, the Forgeline engineering team spent many hours refining our design to create a wheel with a unique distinctly Forgeline character. This resource-intensive process yielded a wheel with a concave center, carefully-tuned proportions, and extended spokes that reach out beyond the rim register and over the stepped lip outer.
Like all Forgeline Concave Series wheels, the FU3C locates the pad inboard of the outer rim to deliver depth and scale within the wheel center for a more modern look. Available in both deep concave profiles (for the most striking appearance) and shallow concave profiles (to create a staggered look or to accommodate narrow widths or higher-offset applications), these 3-piece wheels are assembled with hidden American-made stainless-steel ARP fasteners and Heli-Coil inserts. The FU3C is designed with a stepped lip outer in 19-inch, 20-inch, and 21-inch fitments.
Custom Made-to-Order for Each Customer and Each Unique Vehicle Application
Unique Center Design is Precision-Machined from Forged 6061-T6 Aluminum
Retro 5-Spoke Design Inspired by Classic Porsche Wheels
Concave Profile – Both Deep and Shallow Concave Profiles Available
Unique Full-Length Spokes Extend Beyond the Rim Register and Reach Over the Step of the Outer Rim Shell
Available in 19, 20 and 21-inch Fitments
Customizable Finish Options
Legendary Forgeline Quality and Customer Service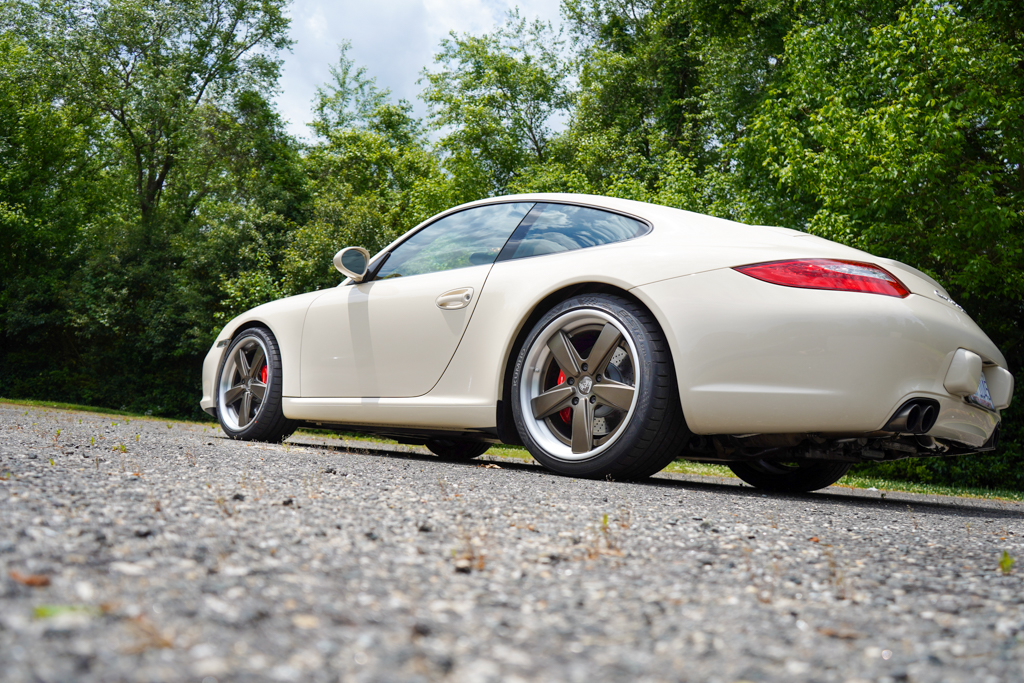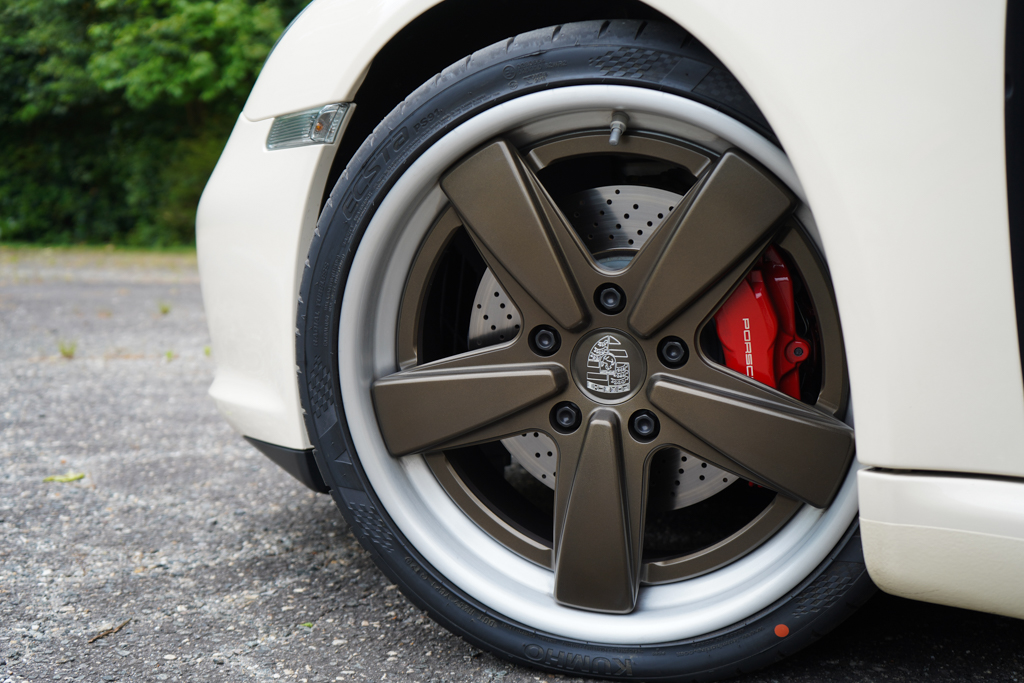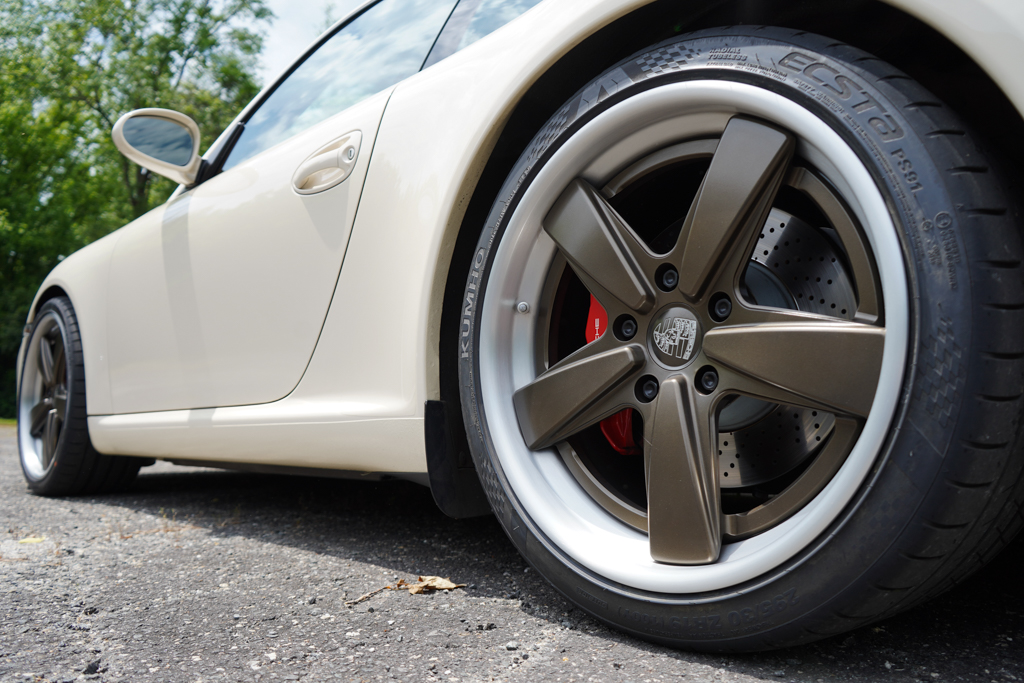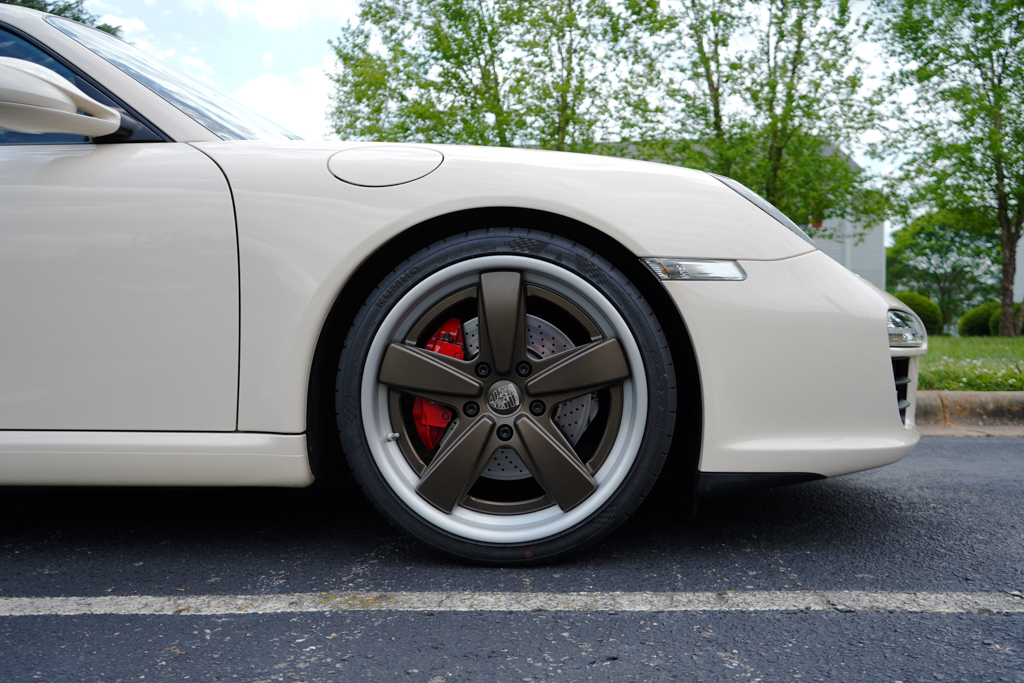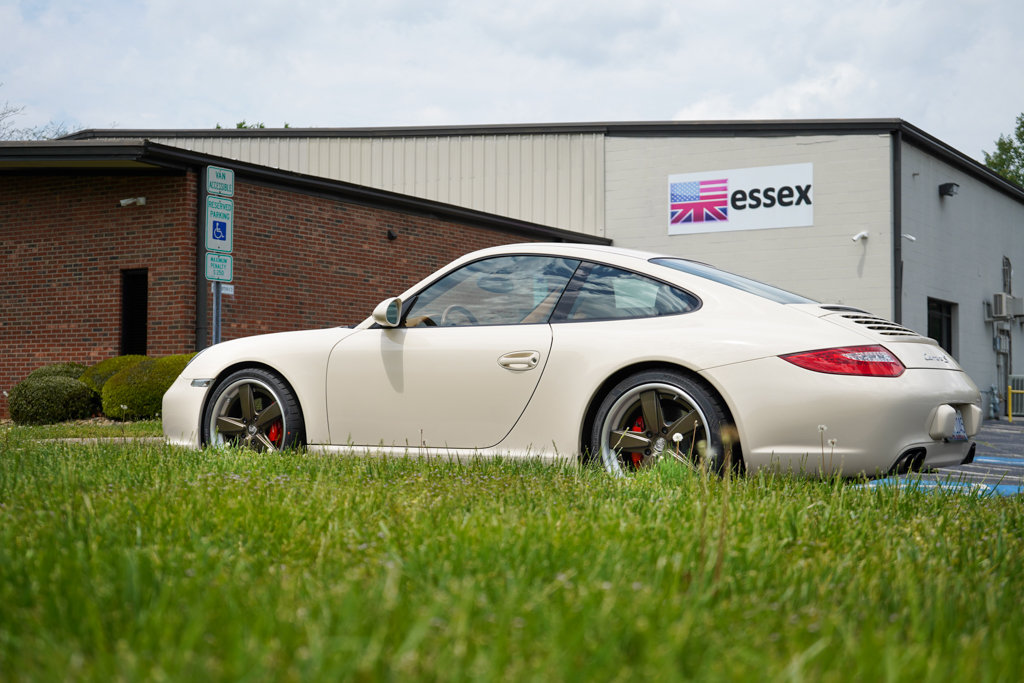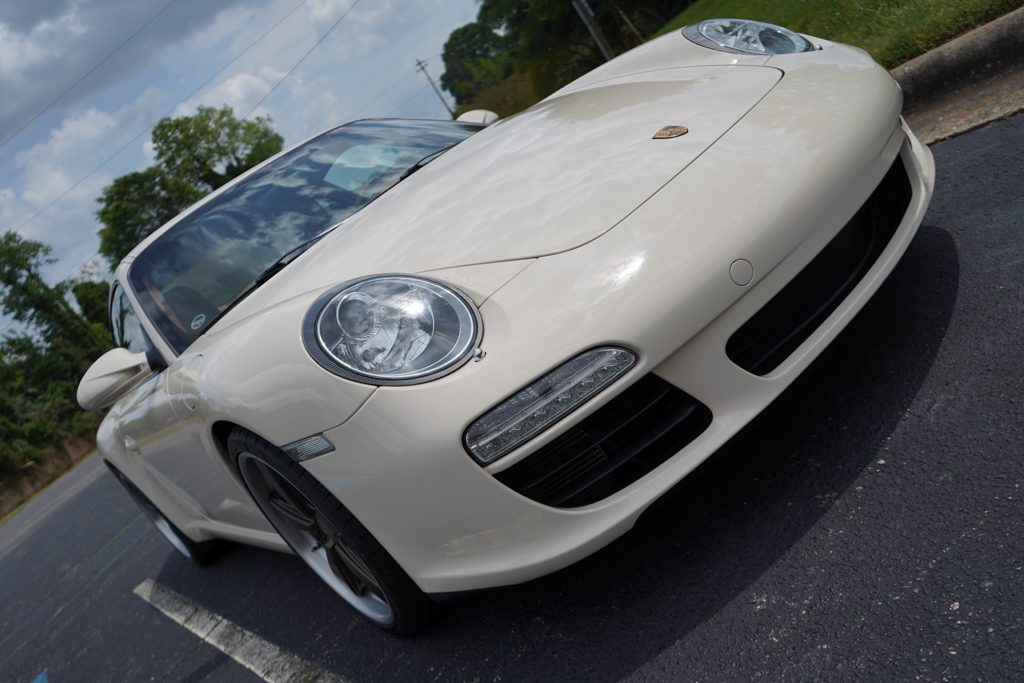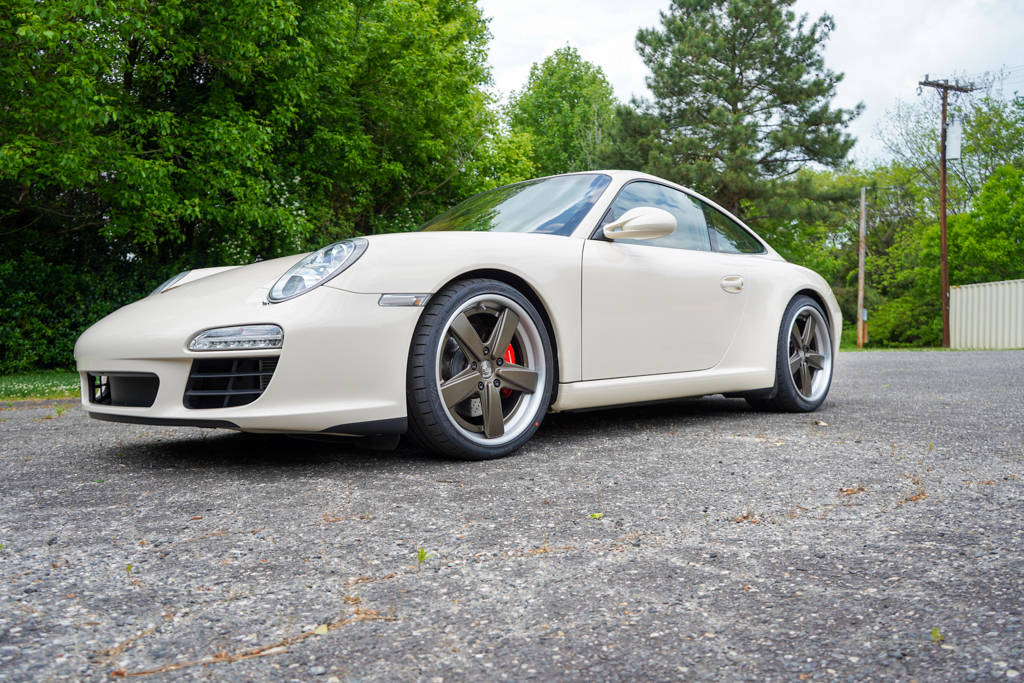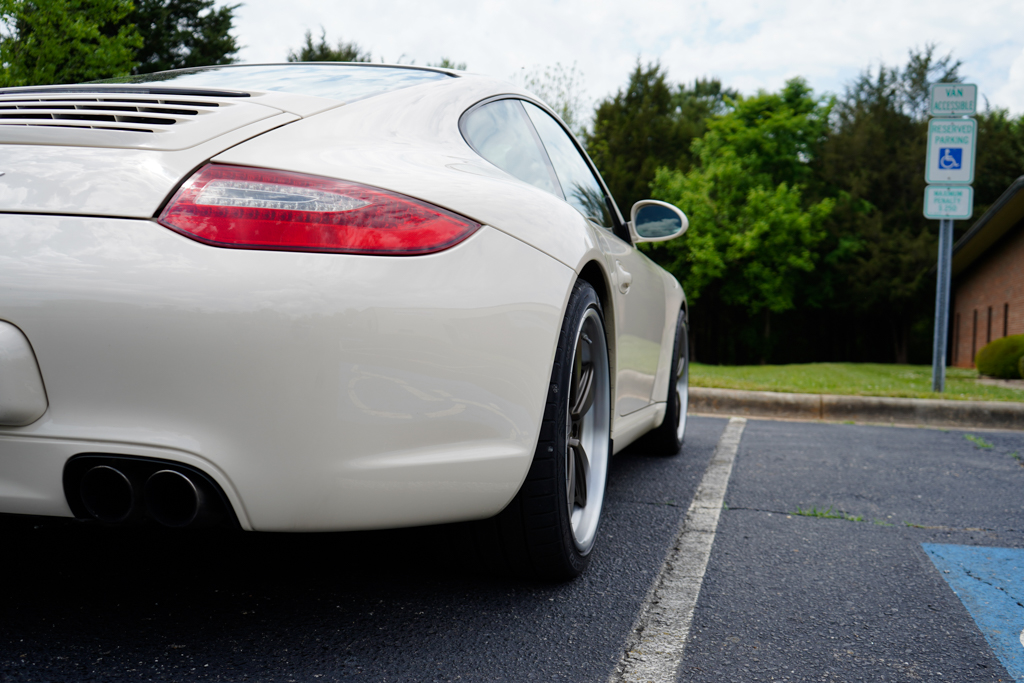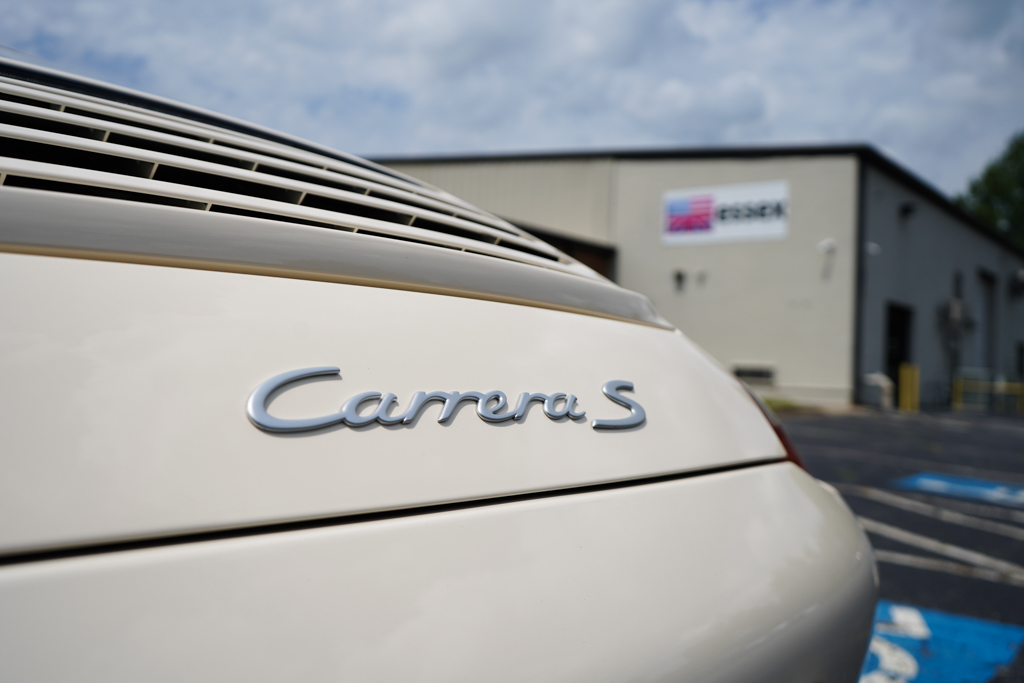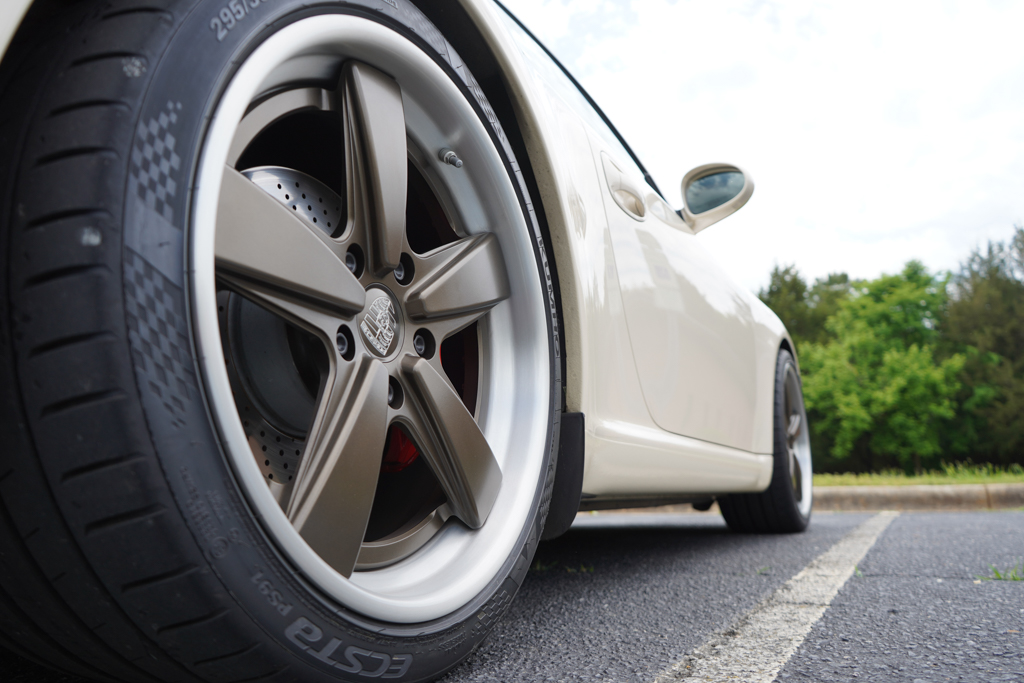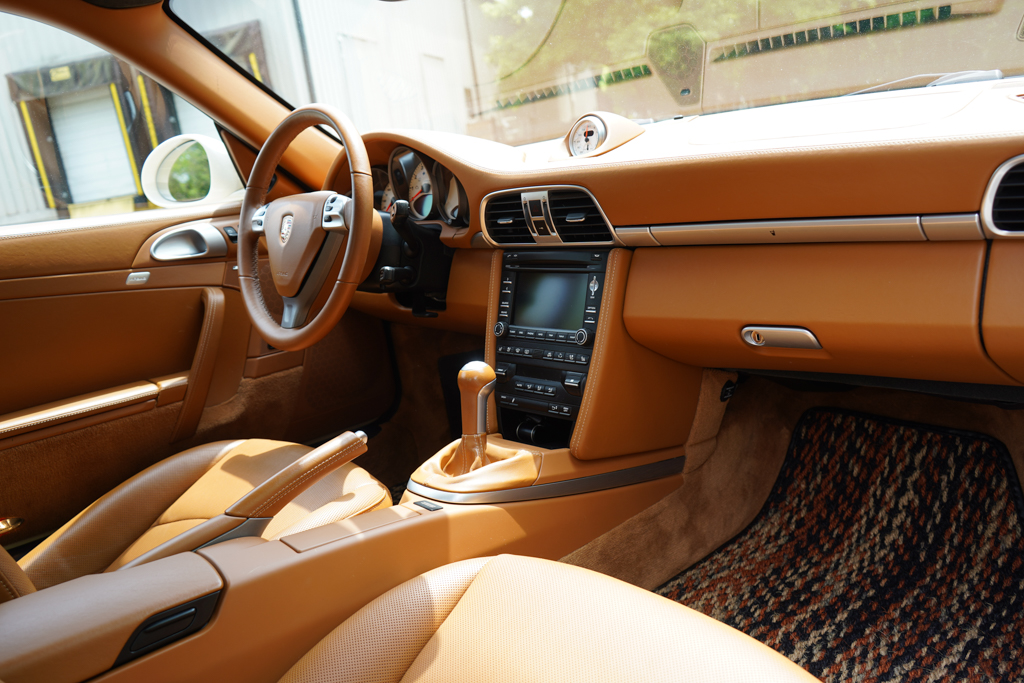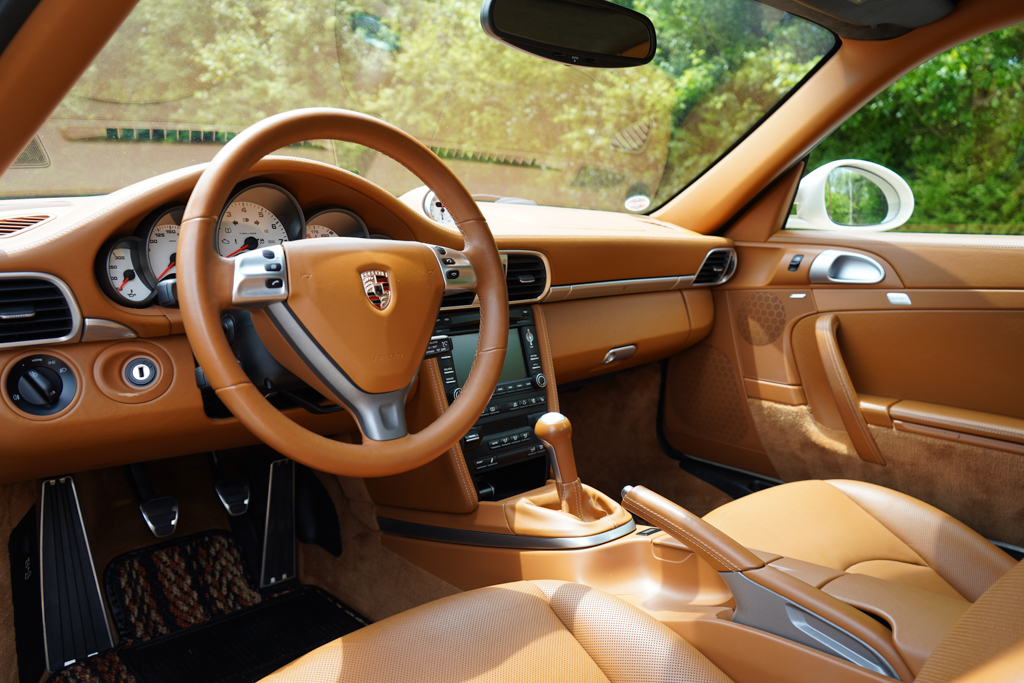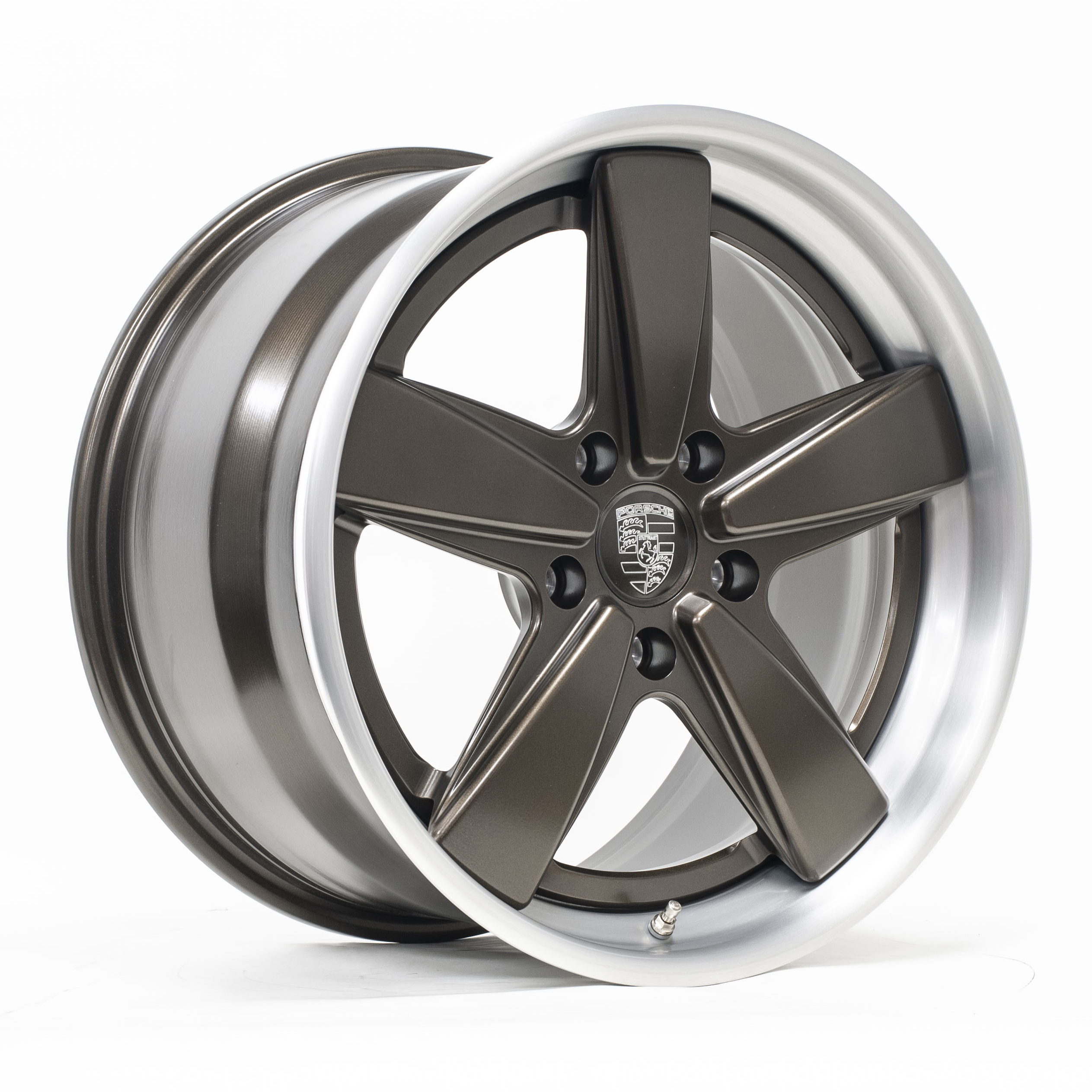 Share:
---
« Back to Listing