Essex/AP Racing brakes improve yet another BRZ
04.11.2014
We recently sent out a survey asking for customer feedback on our Essex Designed AP Racing Competition Big Brake Kits. This particular customer has driven, raced, and instructed in a bunch of different cars starting in the year 2000. He's currently tearing it up in the Southeast with our Subaru BRZ Sprint Competition Big Brake Kit. Here was his take on the kit:
Your experience level & driving history
I have been participating in HPDE events since early 2000 and have been doing wheel to wheel racing since 2008. I generally run 10-12 HPDE days and 3-4 7-24 hour endurance races per year. Much of my experience has been in lightweight FWD vehicles such as the Integra Type-R but all of my experience with the Essex Competition BBK has been with the BRZ/FR-S platform which has been my primary HPDE car since I acquired the vehicle in May 2012.
How has the brake kit changed your driving experience?
The first thing I noticed was what I actually didn't expect to notice at all which was that 10lbs of un-sprung weight savings really IS noticeable, at least on a vehicle with already outstanding feel (for a modern car) such as the BRZ. I noticed an increase in responsiveness and of course a massive improvement in brake feel and modulation. The pedal is extremely consistent from the first braking zone to the last, even in 60 minute sessions! Over time this opinion has only been strengthened. The Essex kit combined with some of the excellent brake pads available (my current favorites are the CL RC6 and RC6E pads) I have experienced a braking system that provides that level of consistency with excellent release characteristics, perfect (for me) levels of initial bite and outstanding feel/modulation.
Problems that the brake kit solved (e.g.- pad fade, disc cracking, soft pedal, etc.)
There are quite a few, and I suspect most users of these systems will agree with these:
Pad choice: Because of the caliper used there is a huge assortment of pads available for the kit and the best part is that the pads are CHEAPER in this shape than the OEM pad shape!
Heat management: I experienced pad and fluid fade with the OEM components using race pads and good fluid. I experienced such elevated temps that I actually had the rotor surface delaminate from the rest of the OEM rotor. I have to TRY to destroy the Essex components to even get a rotor to crack. I have done it but it took levels of abuse that no sane driver would normally submit the vehicle to but I wanted to find out the limits and let me tell you, they are HARD to reach! All of the temperature data I've gathered when using these brakes shows that I am right where I need to be which has saved me money by not needed to create a ducting/cooling solution as well.
Consumable costs: On the surface, you may suspect that these systems will cost more to run than an OEM system but in my experience that is simply not true. The rotors are more expensive in my case however they last 5-10 times as long making them significantly cheaper in the long run. I already mentioned that the pads were cheaper, well they last longer also due to the additional pad material thickness (50% thicker in my case). I actually stop using pads just to try something new before any of mine have even hit 50% remaining material.
Light weight: This will vary by car of course, but on my car the Sprint kit is 10lbs per front corner lighter than the OEM equipment! Considering how much better the components are than the OEM equipment that's a great win in my book!
Favorite product feature
If I had to pick just two (sorry can't get down to one): Confidence in my brakes and reduced consumables cost. That means more track days and races for me!
Comparison to other products you've tried in the past
I've driven on other systems but I have never owned another real BBK (I'm not included things I've pieced together from other OEM parts) so I don't feel qualified to provide a real answer here.
Overall ownership experience...how easy it to live with?
There is some noise that you will experience. This is due to the race nature of these components. The pads don't have anti rattle provisions; the pads make noise on the J-Hook discs. I may have to update this once I try some plain face discs. The long term (very long term I have no idea how long one would have to drive with these kits to actually use up a set of rotors and pads) consumables would still be cheaper, the weight savings is great. However, I would suggest the more street friendly AP Racing kits that Essex sells for those purely interested in a BBK for street use.
For the track user: You will love them. Seriously they are just fantastic on the track. I've suggested them to many people and I haven't had anyone tell me they were unhappy with the suggestion and purchase.
Customer service by Essex before and after initial sale
I've dealt with Daniel and Jeff at Essex and both have been fantastic to work with. I was near their offices one day after a HPDE at Atlanta Motorsports Park so I decided to stop by and talk to them in person. They offered a tour of the facility and luckily had just gotten some new pads I had ordered in so I saved on some shipping too! They have a ton of stock and I've always received tracking numbers for all of my orders and all of my orders have shipped in a timely fashion. No problems at all. Post sale they've answered all of my technical questions and have assisted me in pad choices, etc. to suite my needs.
Documentation and ease of install
The documentation was accurate however I did find it missing some torque specs. I mentioned this to Jeff and they added the information to the documentation. Other than that, I found the documentation easy to follow and complete. As for the installation, if you can swap pads and rotors there is no reason you can't install one of these kits.
Would you buy it again, and would you recommend it to a friend?
Absolutely and I have recommended it multiple times already!
Anything about the product that you think could be improved?
If the plain face discs improve noise I'd suggest offering them as an option with new kits. Actually I'd offer them anyways.
Race or event wins on our brake kit
Since I use the brakes on my HPDE car there are no wins to speak of.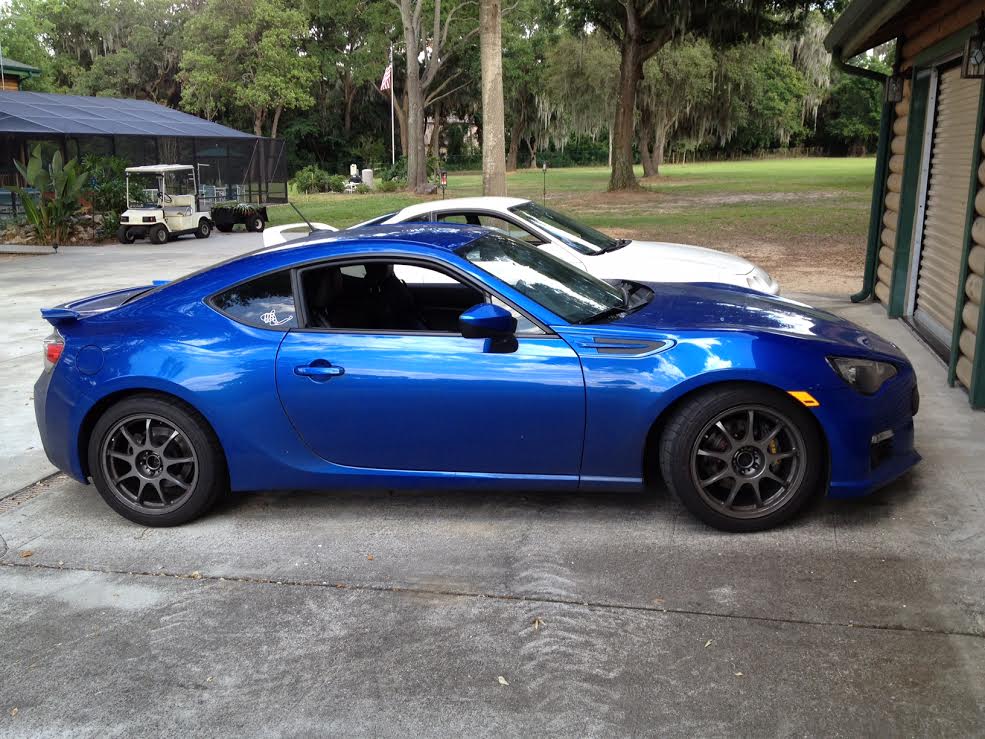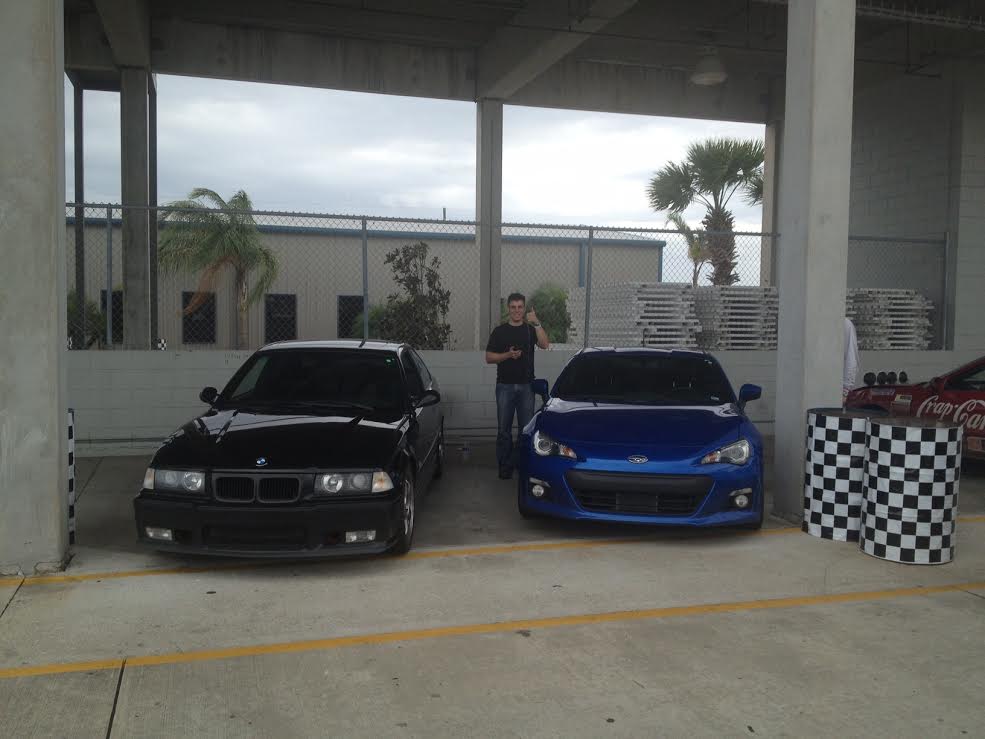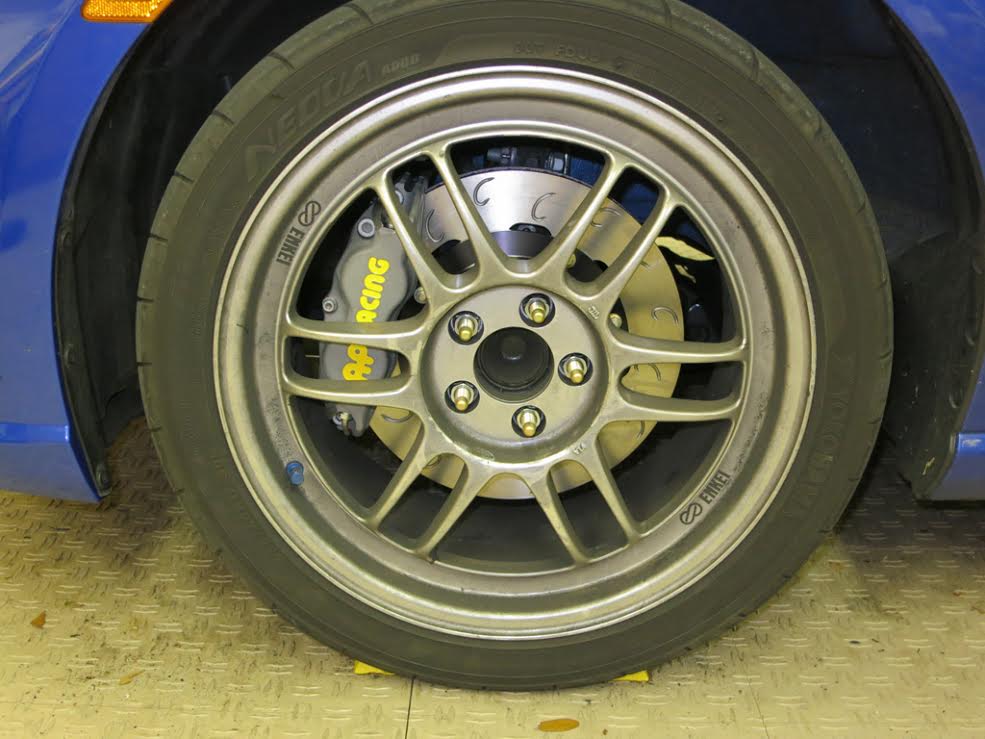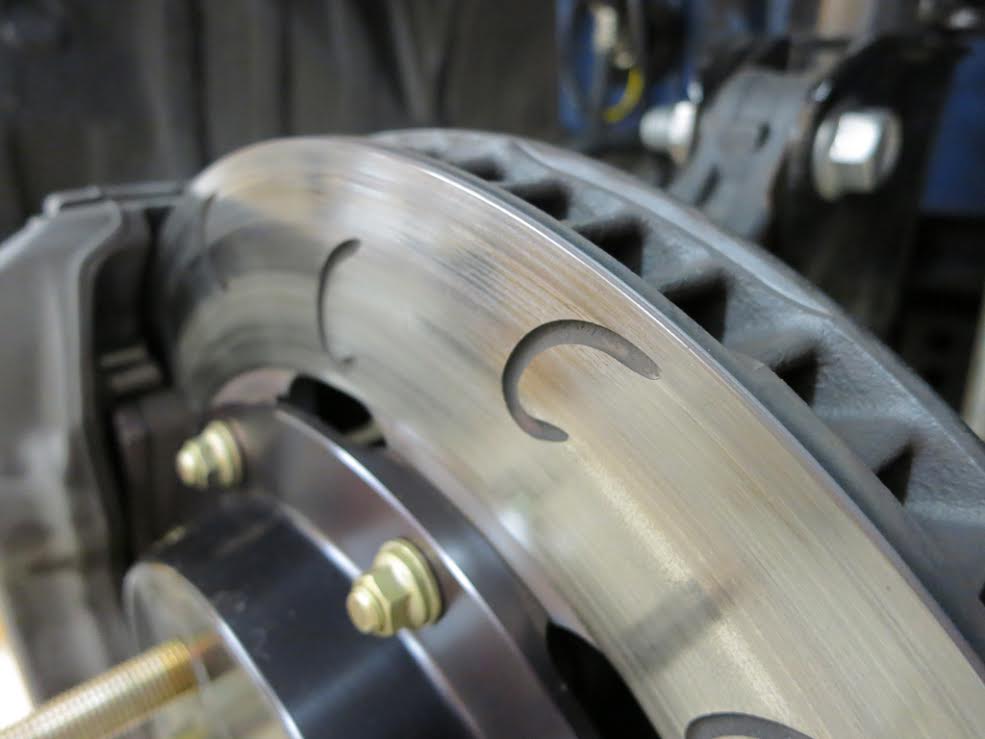 Share:
---
« Back to Listing