Essex Parts visits Road Atlanta with Chin Track Days!
07.06.2021
The weather was hotter then expected, and forgetting sun screen was problem, but the Chin Track Days event at Road Atlanta turned out great. The event was loaded with jaw-dropping enthusiast cars, from a gorgeous tropical fish-themed Club Sport to a Detomoso Pantera, the eye candy kept rolling throughout the day. Lined up and ready to go, each run group was sorted and shuffled out with ease by the experienced professionals from Chin Track Days. Essex would like to thank Road Atlanta, everyone who swung by our tent, and the amazing staffs from Chin Track Days, Corsa Crew, Apex Productions and Discovery Parts.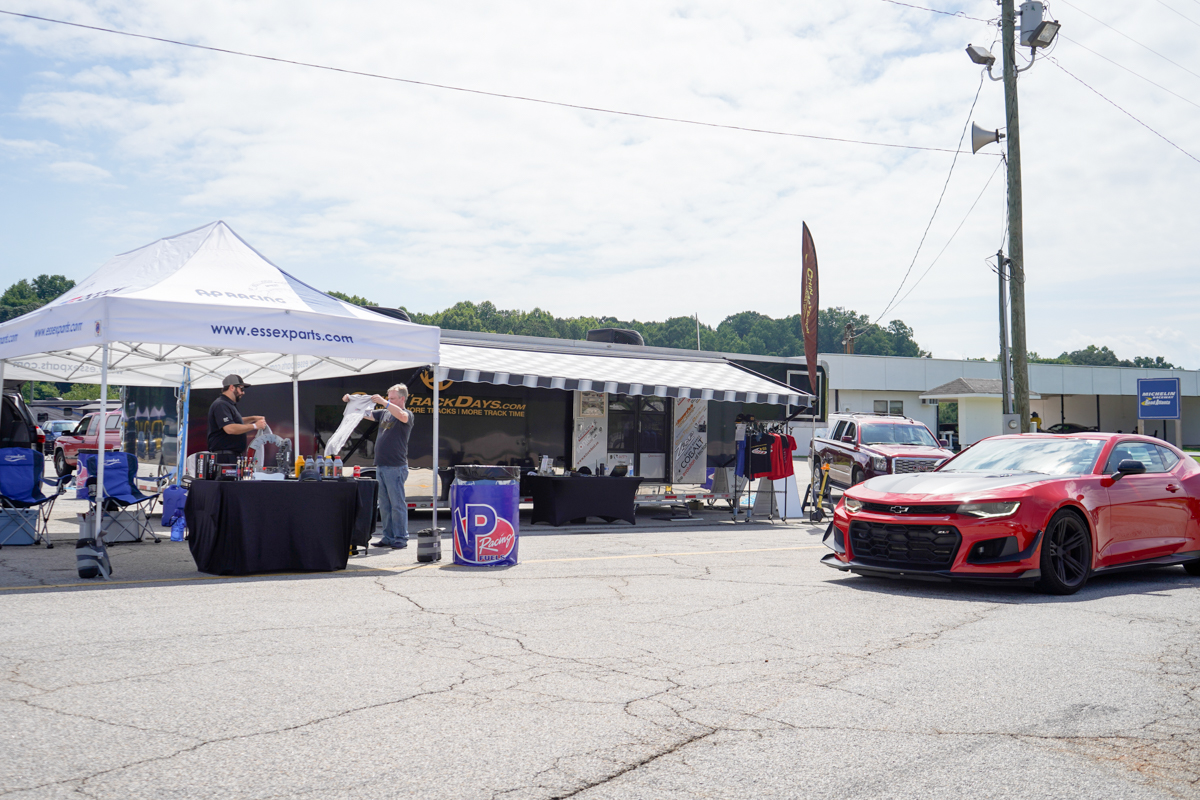 Chin staff chatting with the owner of a C5 Z06 fitted with an AP Racing by Essex Radi-CAL Competition Brake Kit.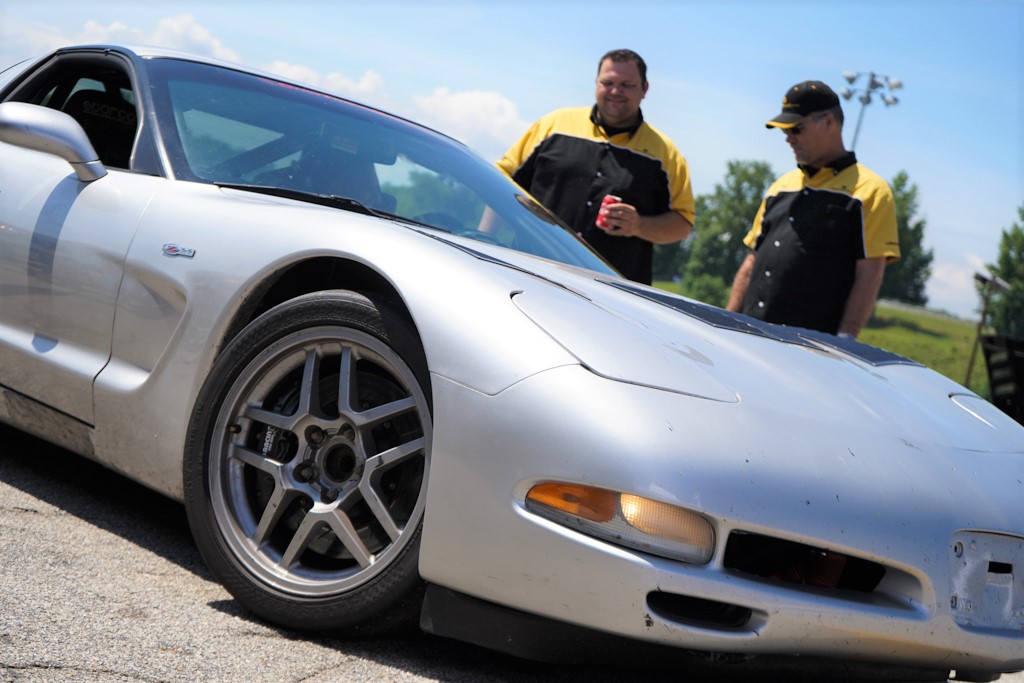 Some people like to wax and look at their cars, while others like to drive them. We truly appreciate the proud presentation of track marbles, brake dust, and filth!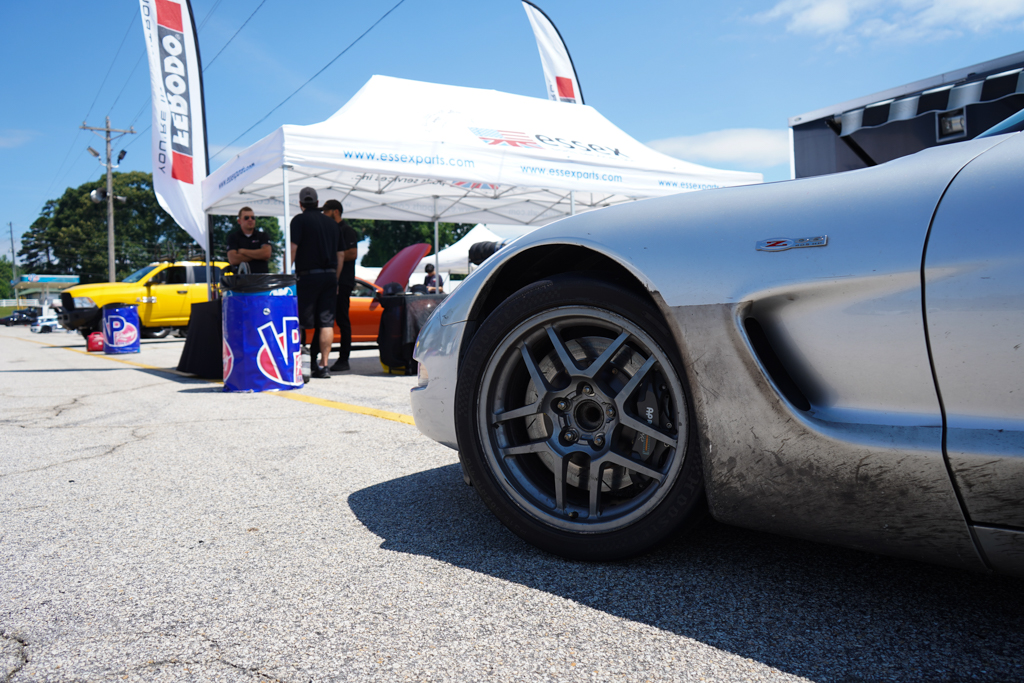 Jason from Corsa Crew talking brakes with our Matt Volk.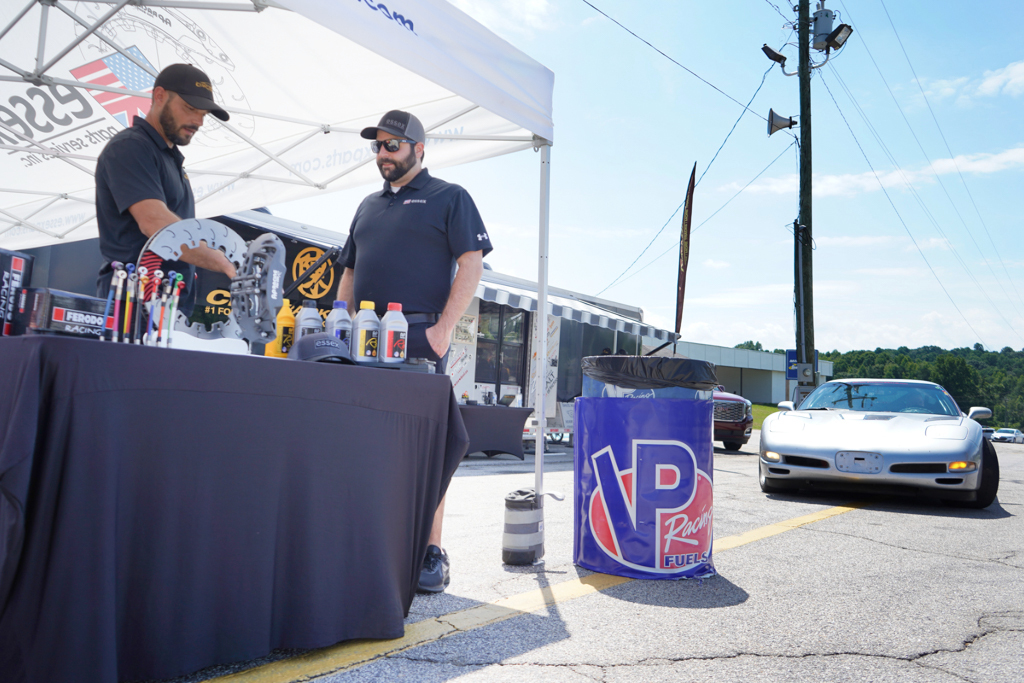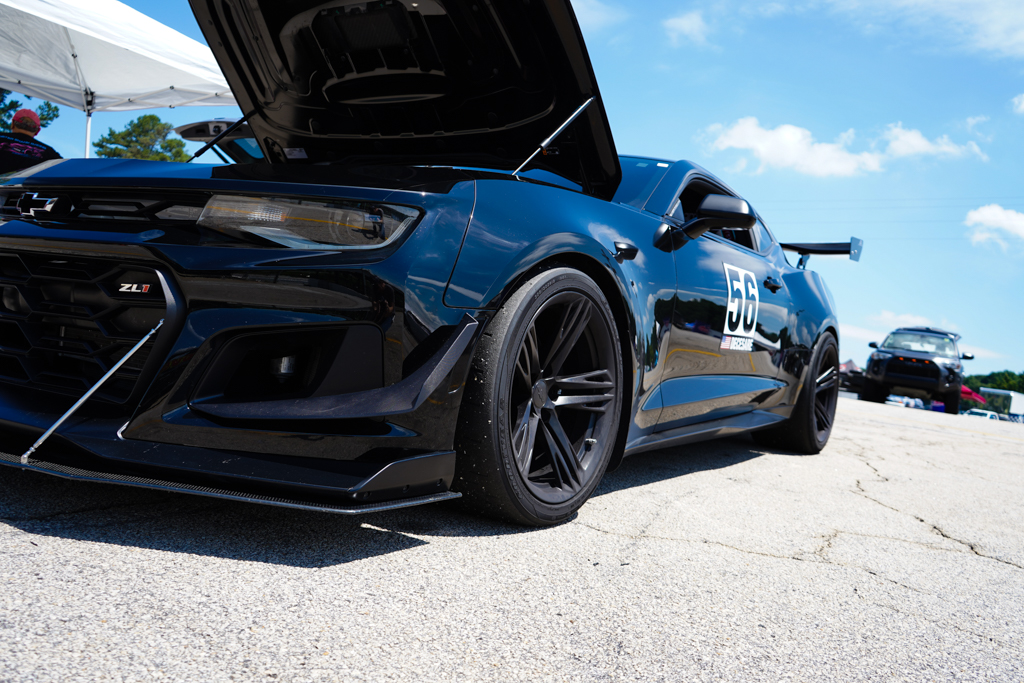 Blacked-out ZL1 sitting outside the Discovery Parts hauler, running our Front AP Racing by Essex Radi-CAL Competition Brake Kit.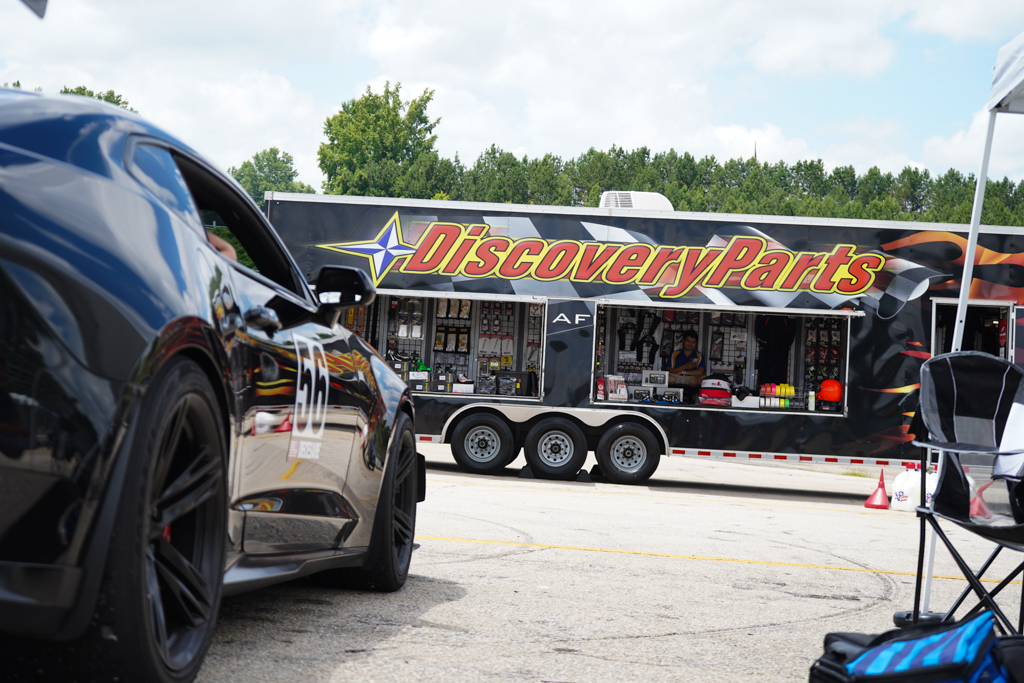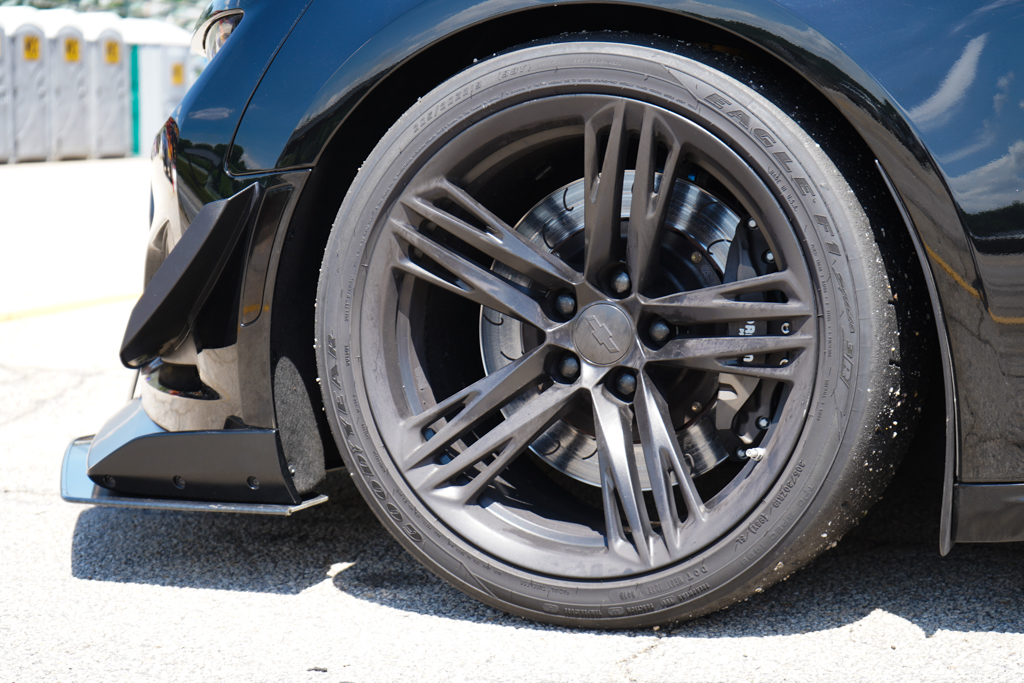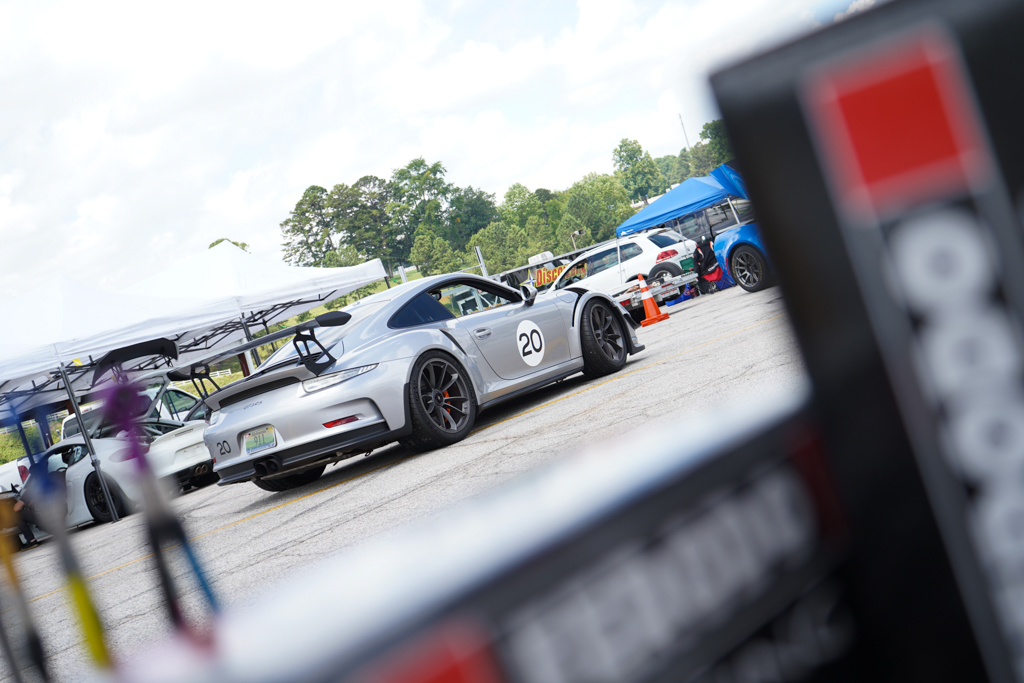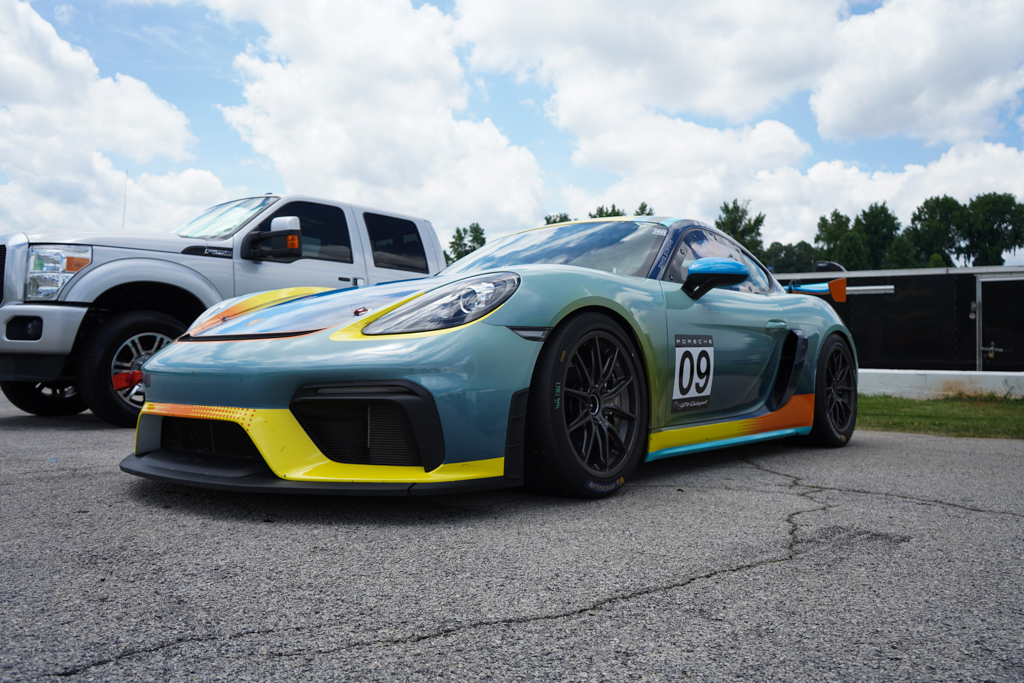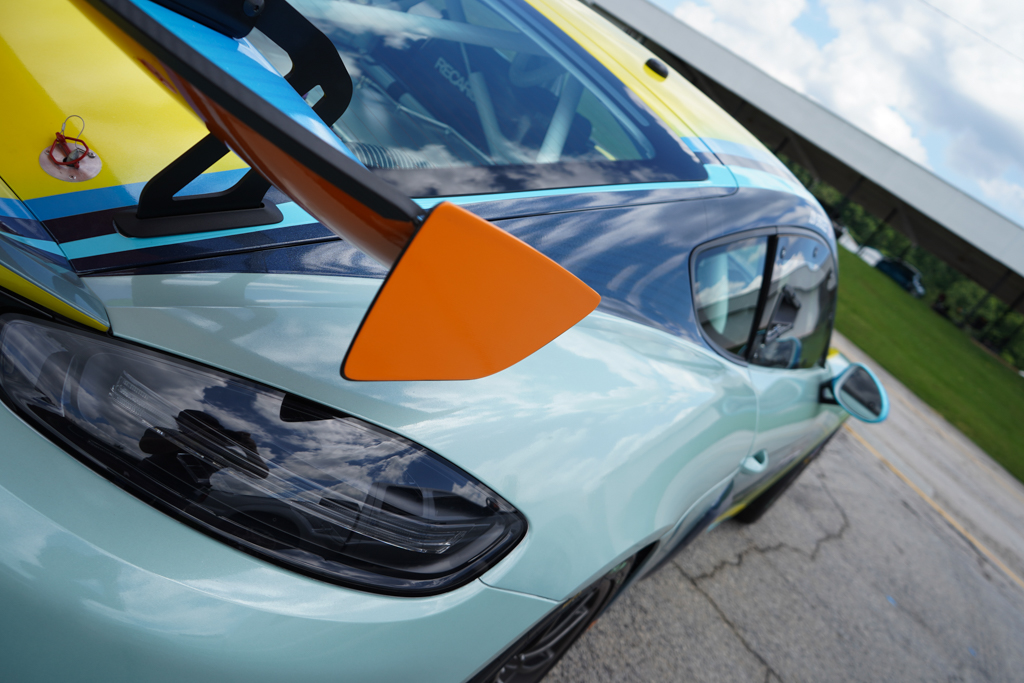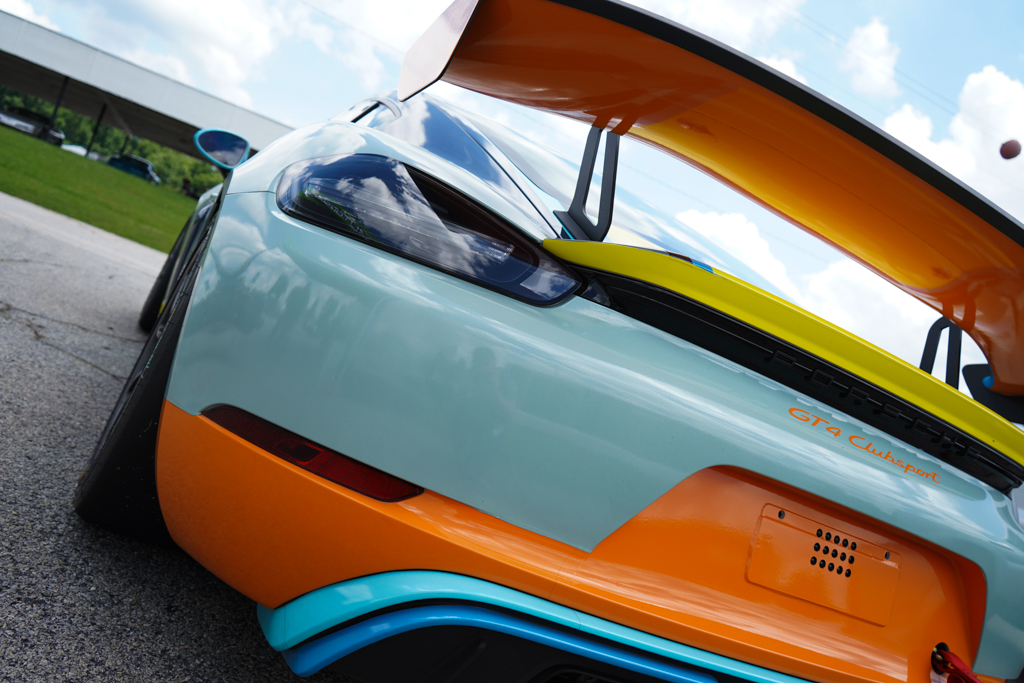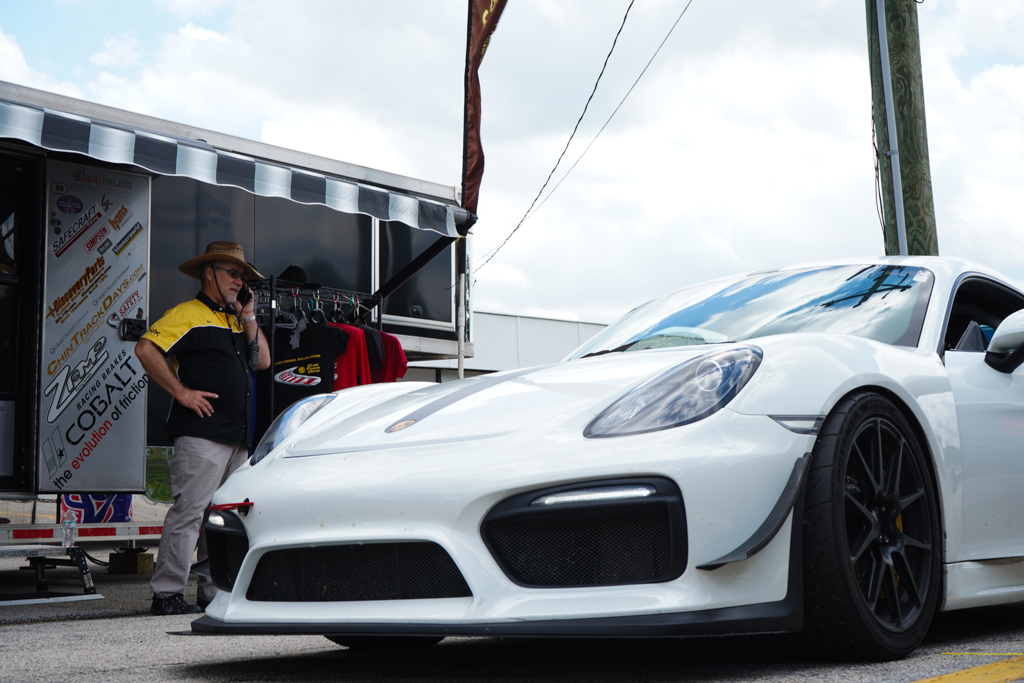 A 991 GT3RS fitted with our Front and Rear AP Racing by Essex 2-piece Competition J Hook Disc Pair. No more expensive and fragile PCCB discs for this car!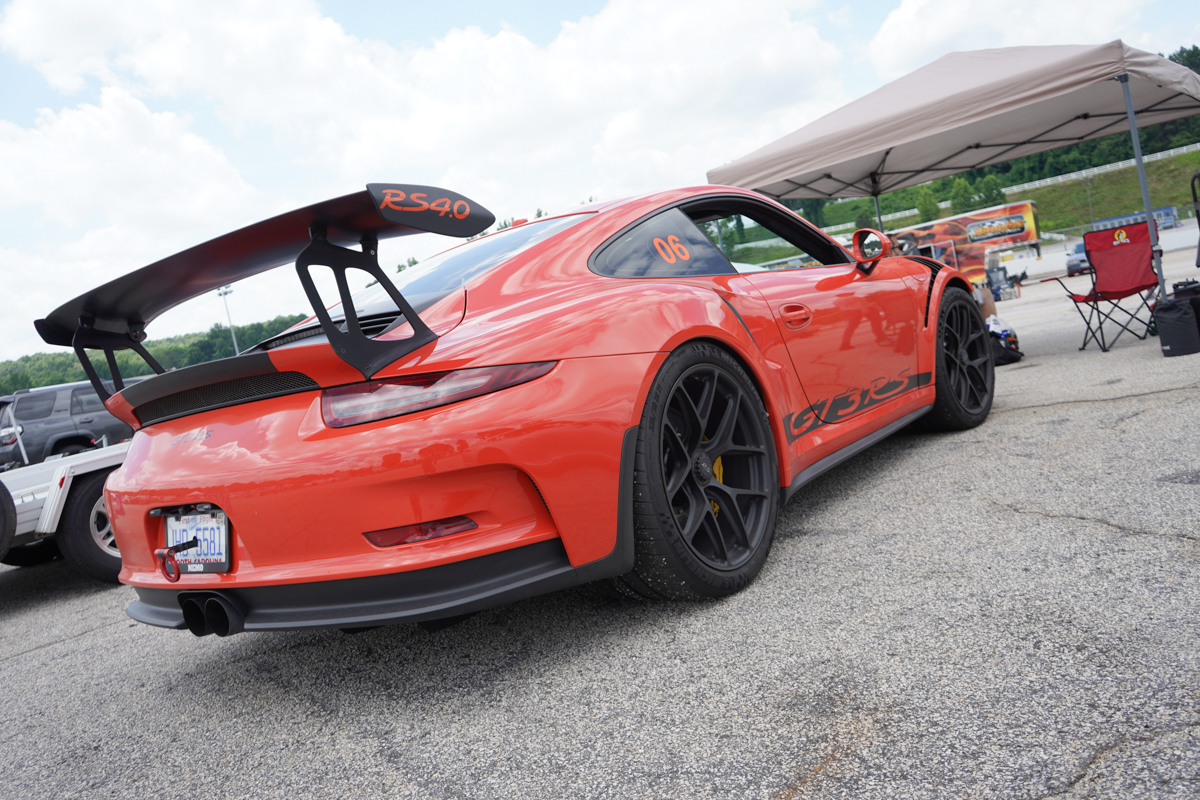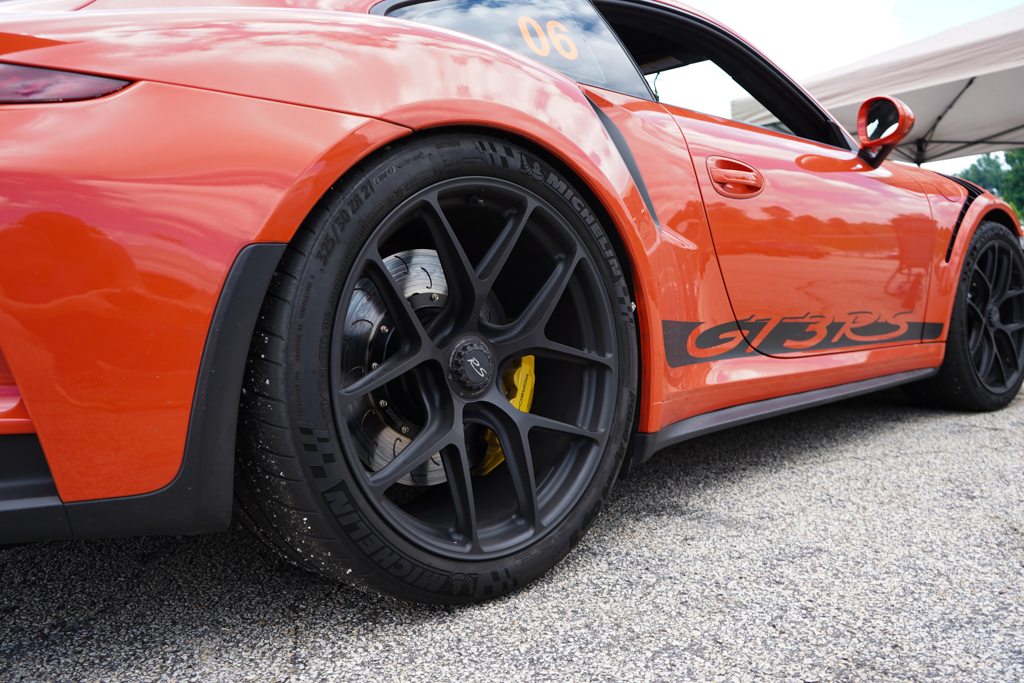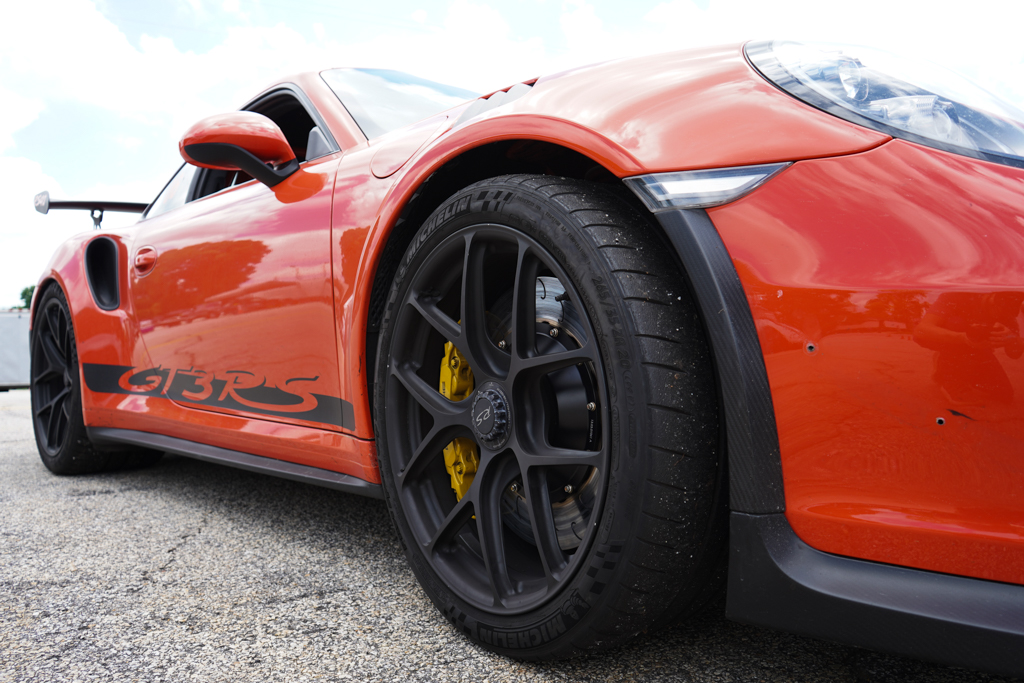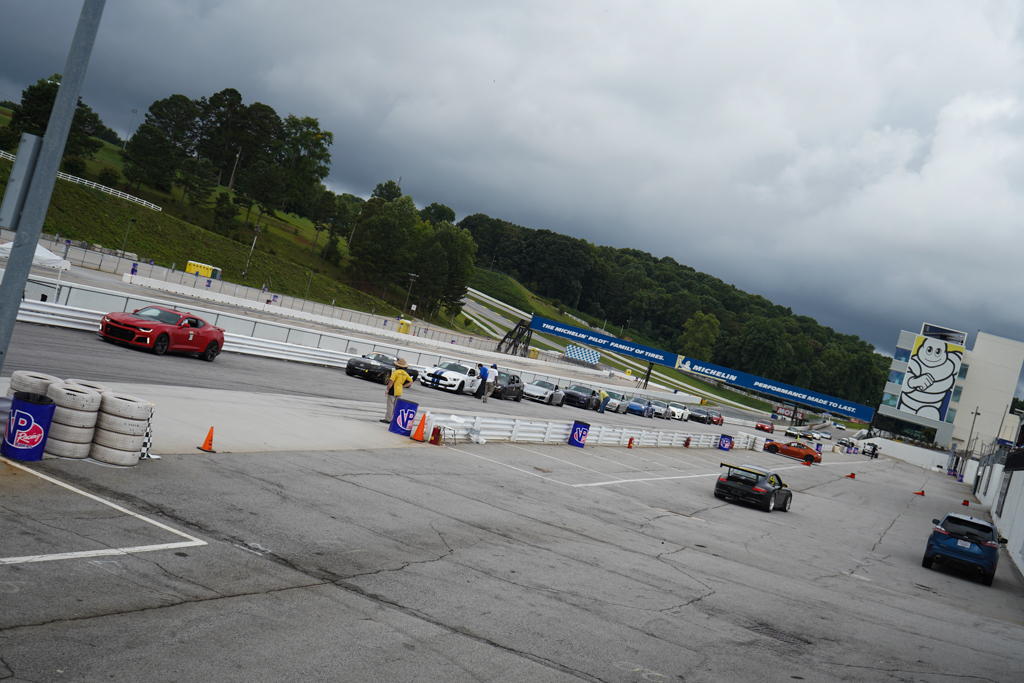 Rain clouds were threatening a good time, but lucky for us the thermals from the racetrack likely pushed it all up and away.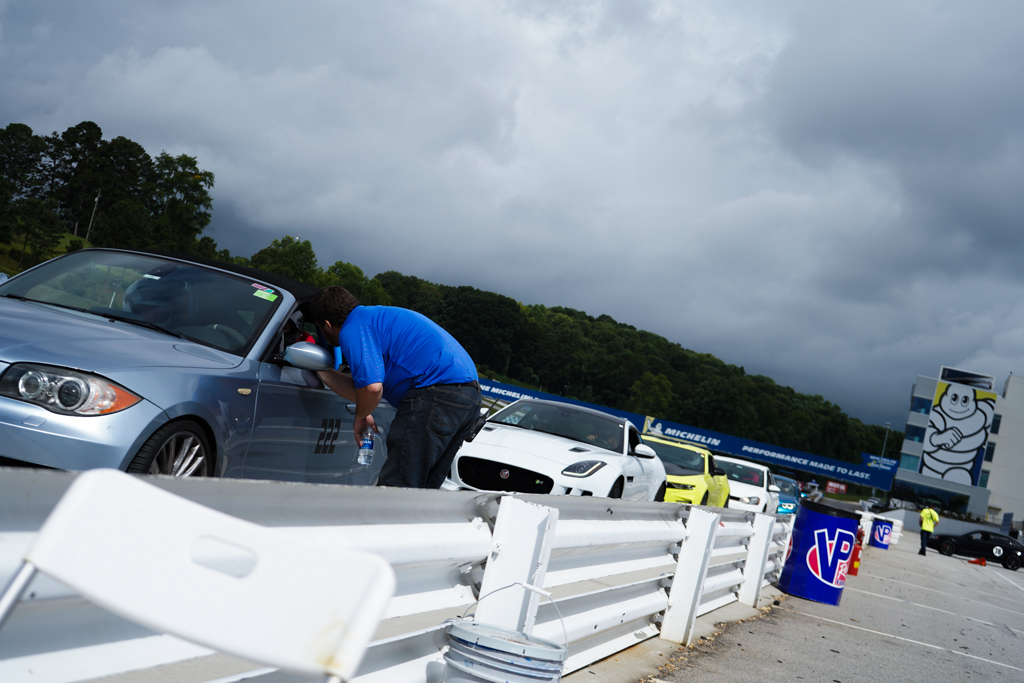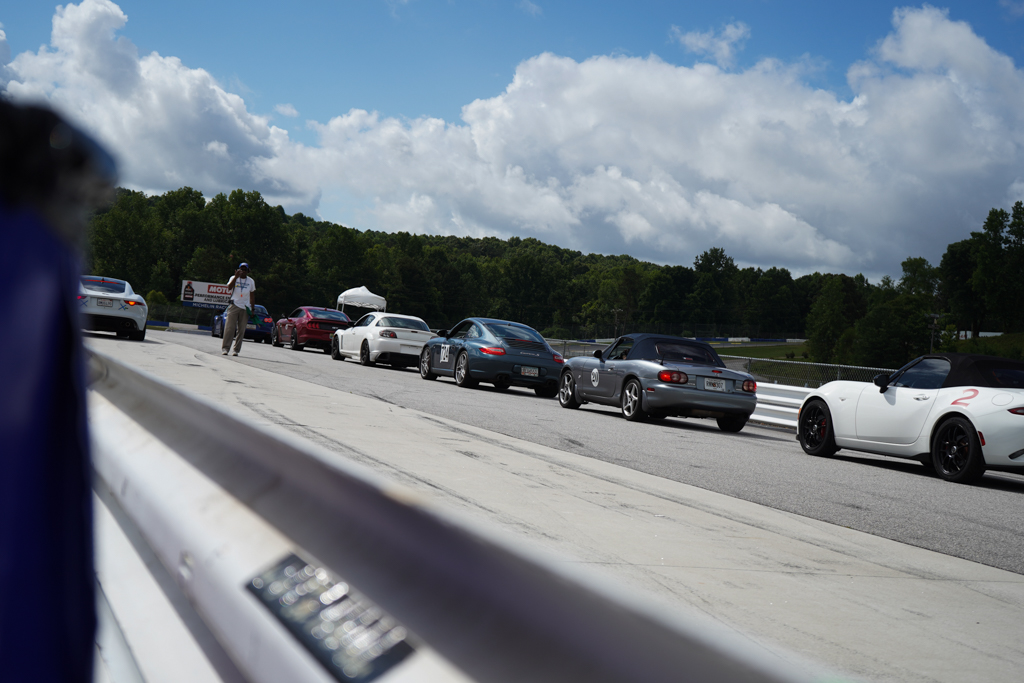 A nice array of the usual suspects, posing for AK Hughes of Apex Productions.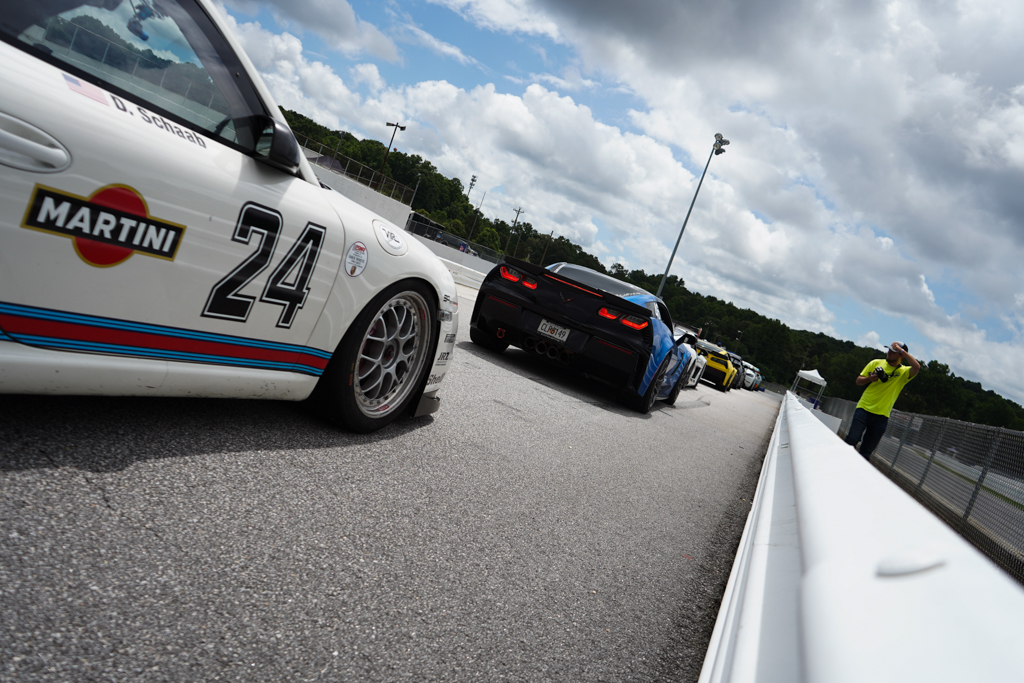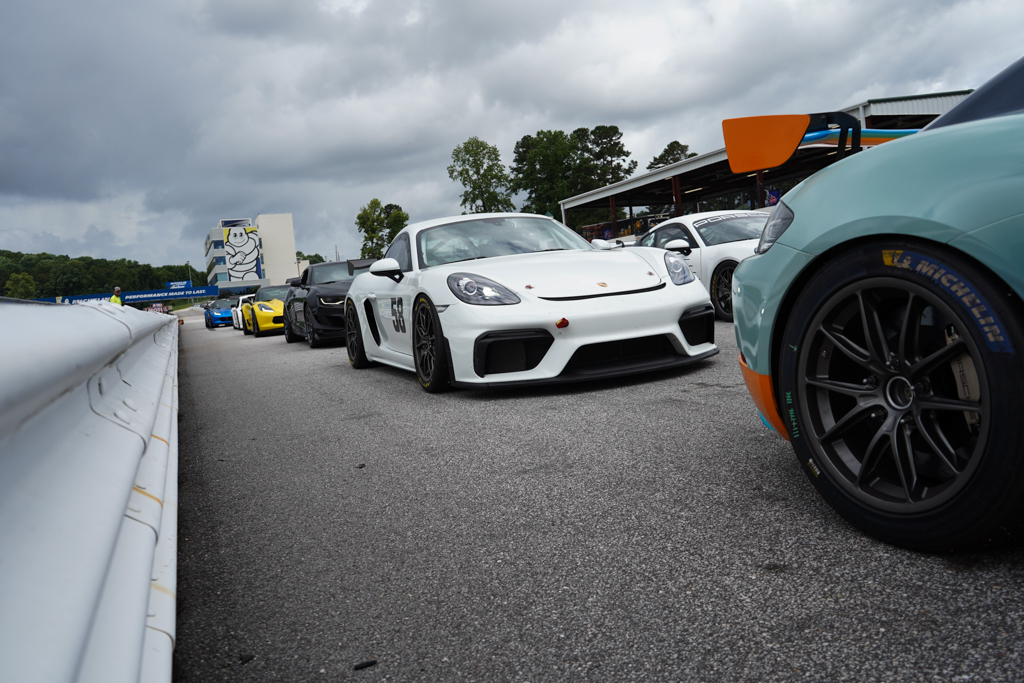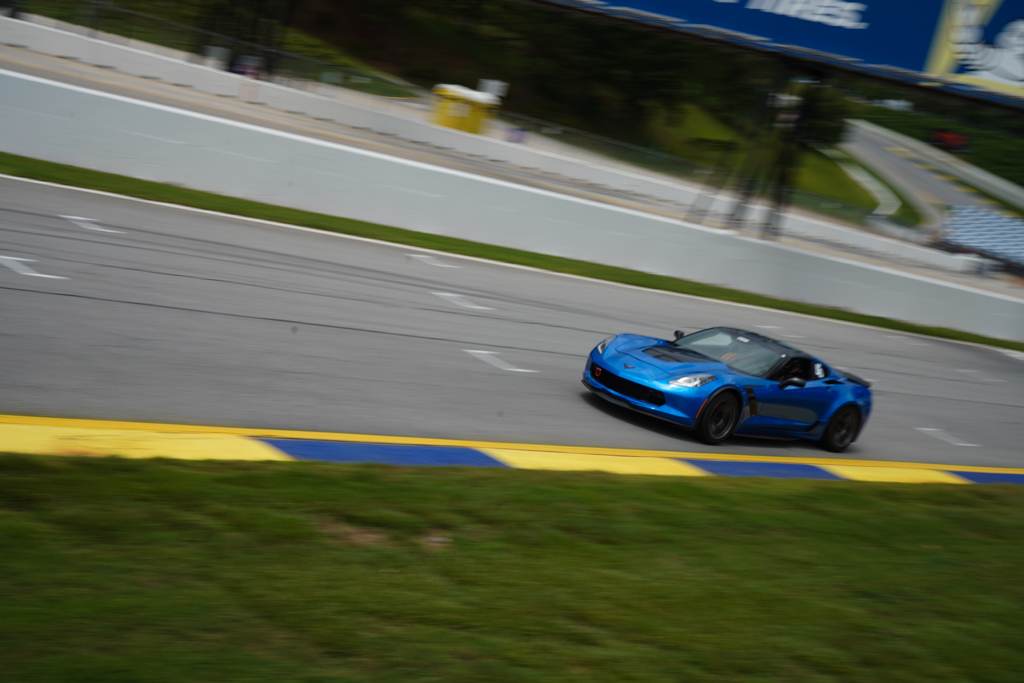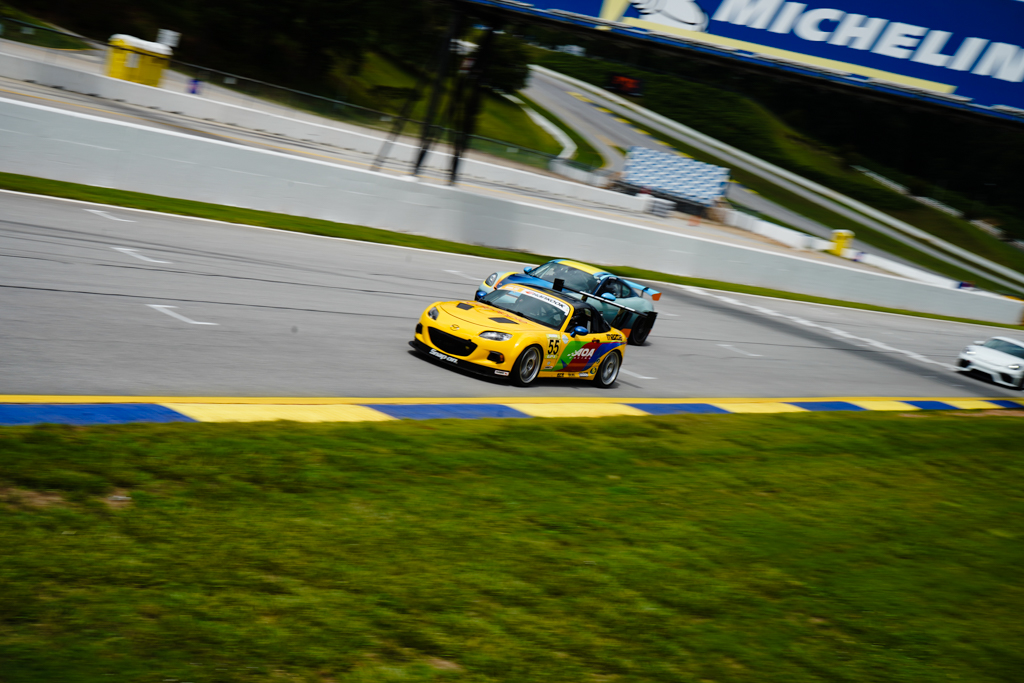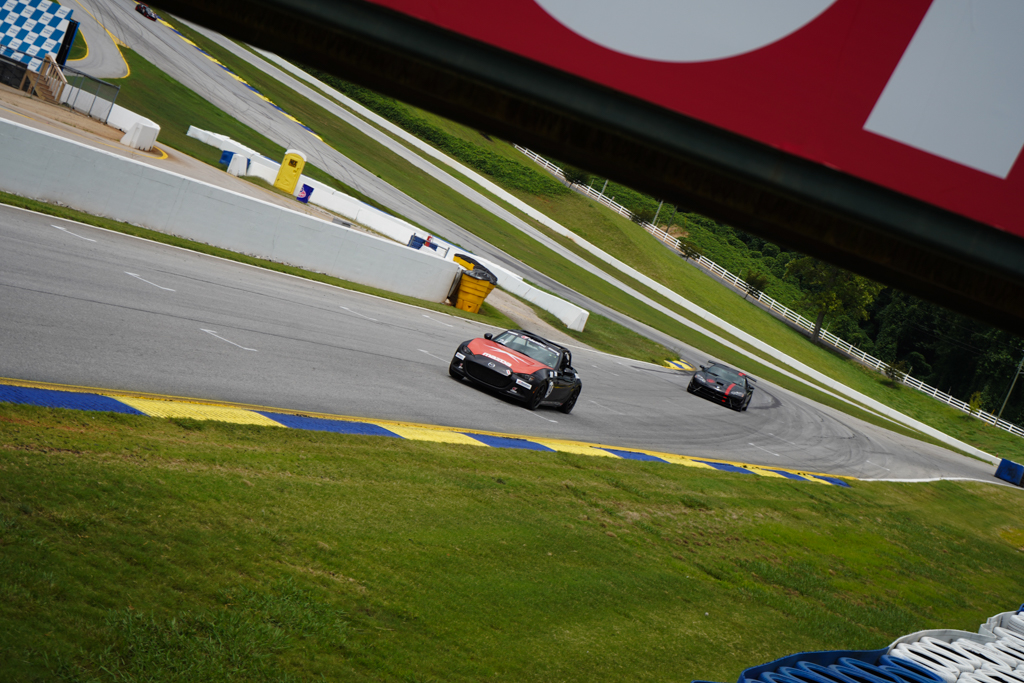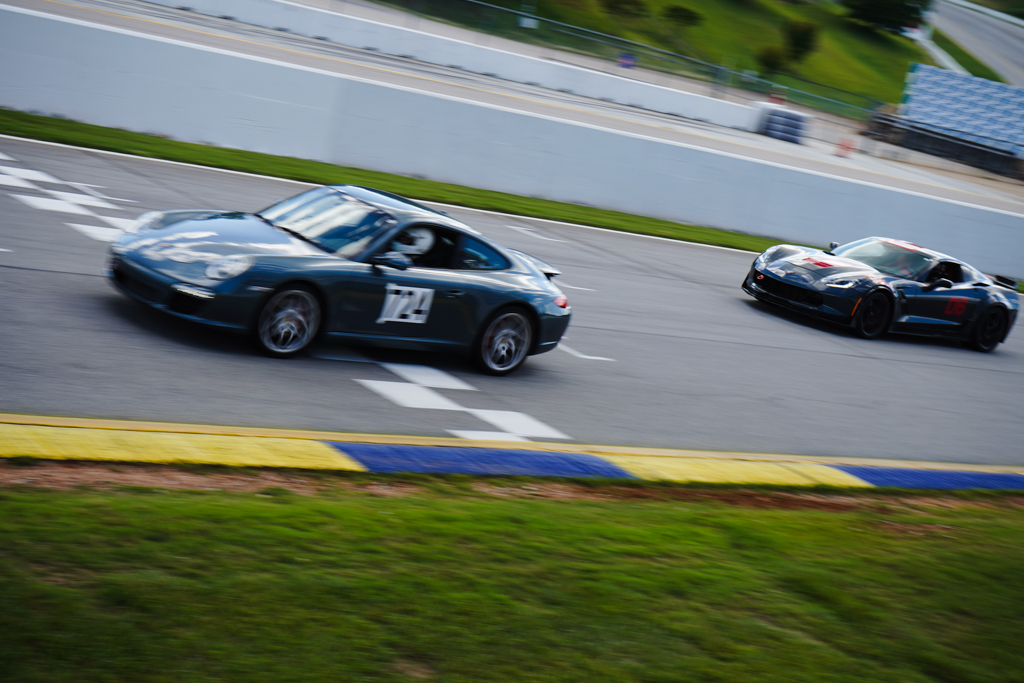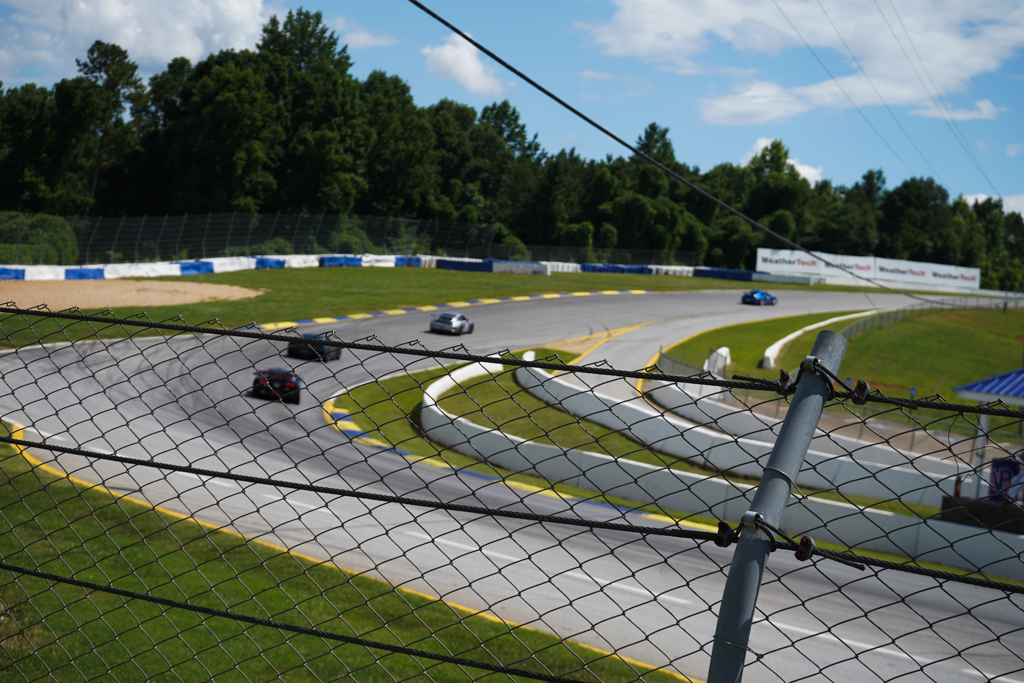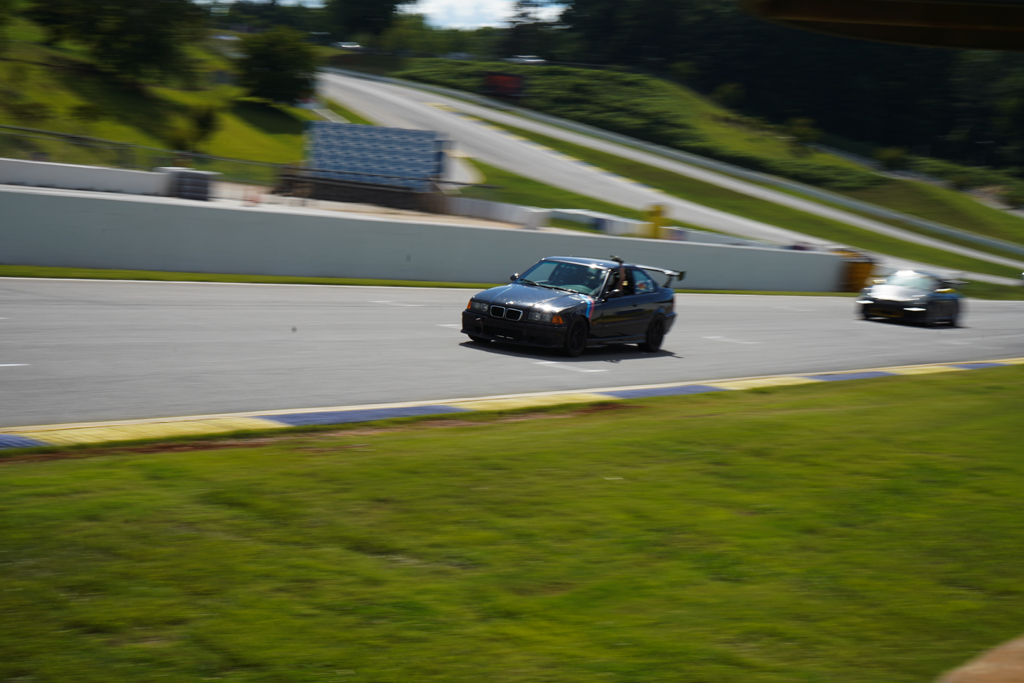 The knowledgeable instructors and organizers from Chin Track Days made it a fun and relaxing day.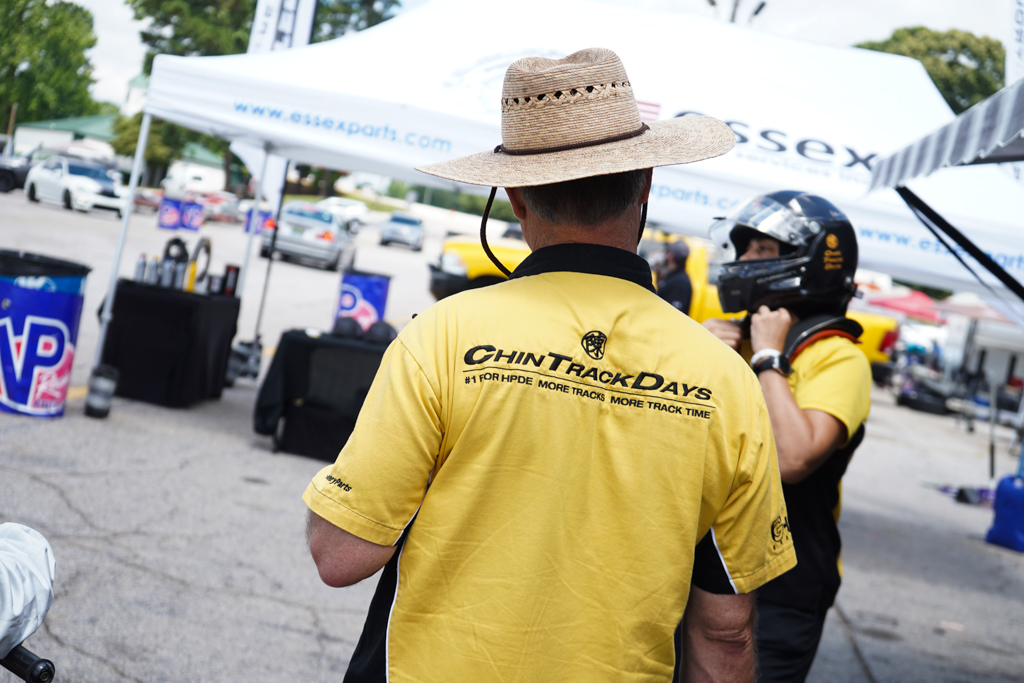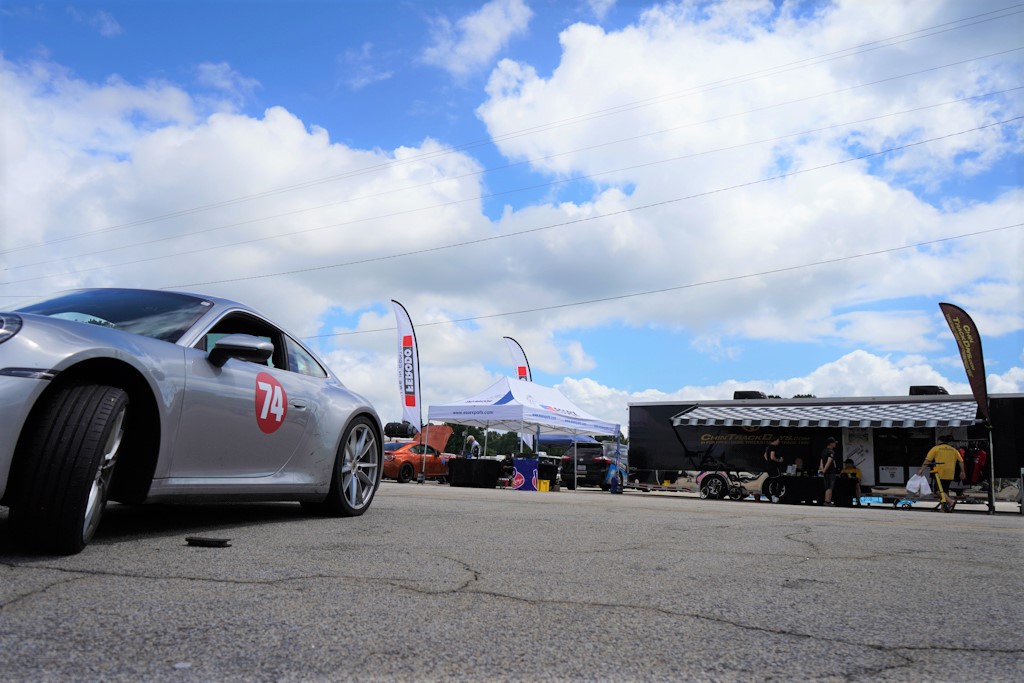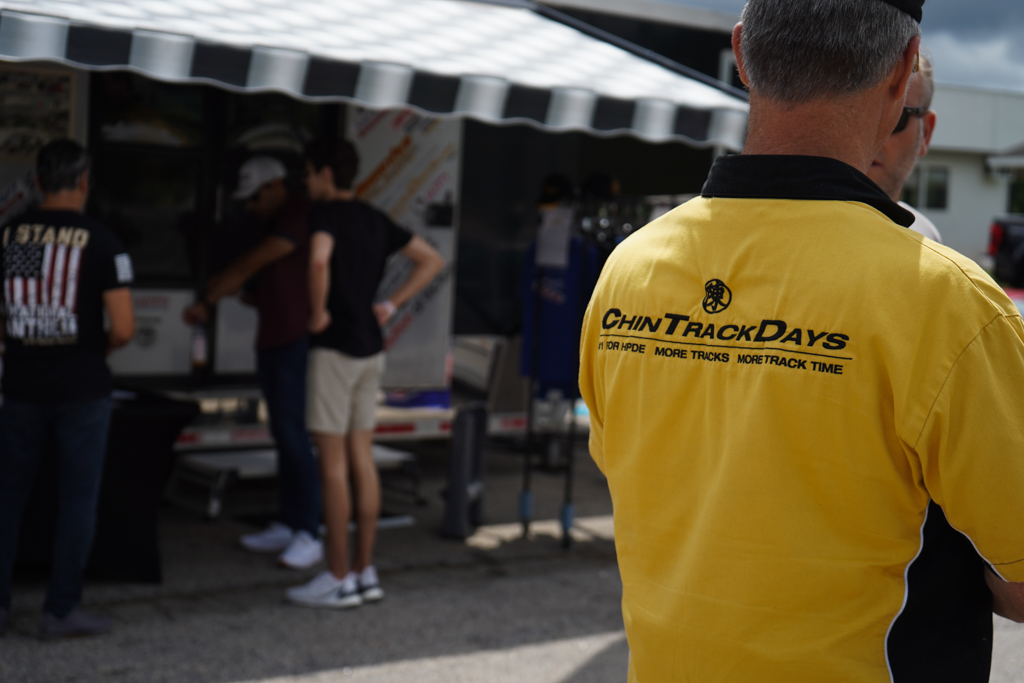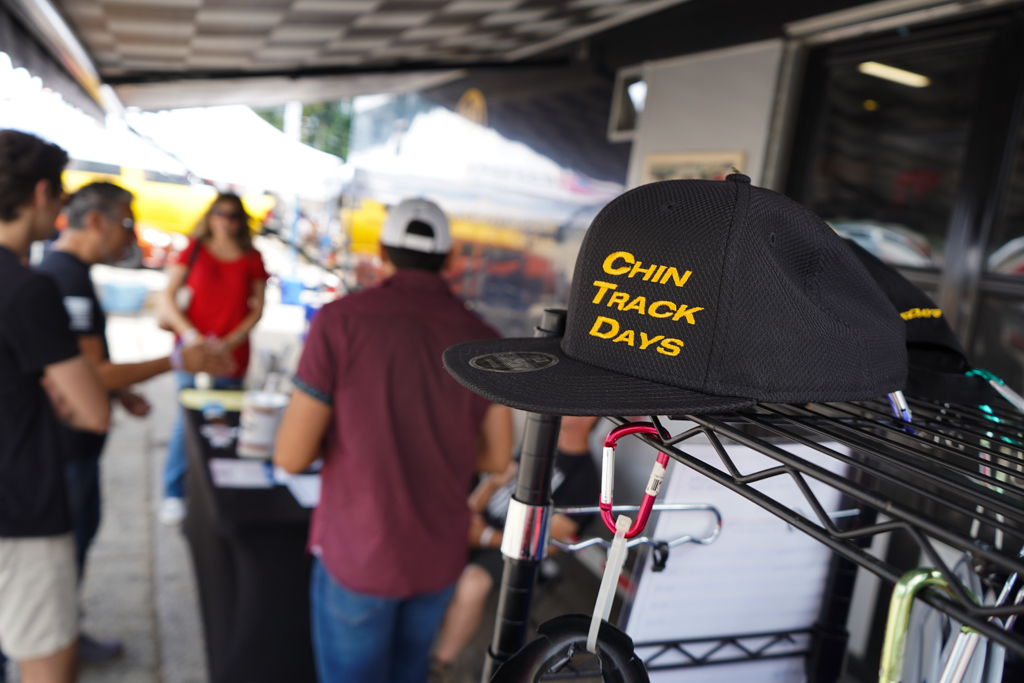 The elusive Red Panther spotted...check out that center stack!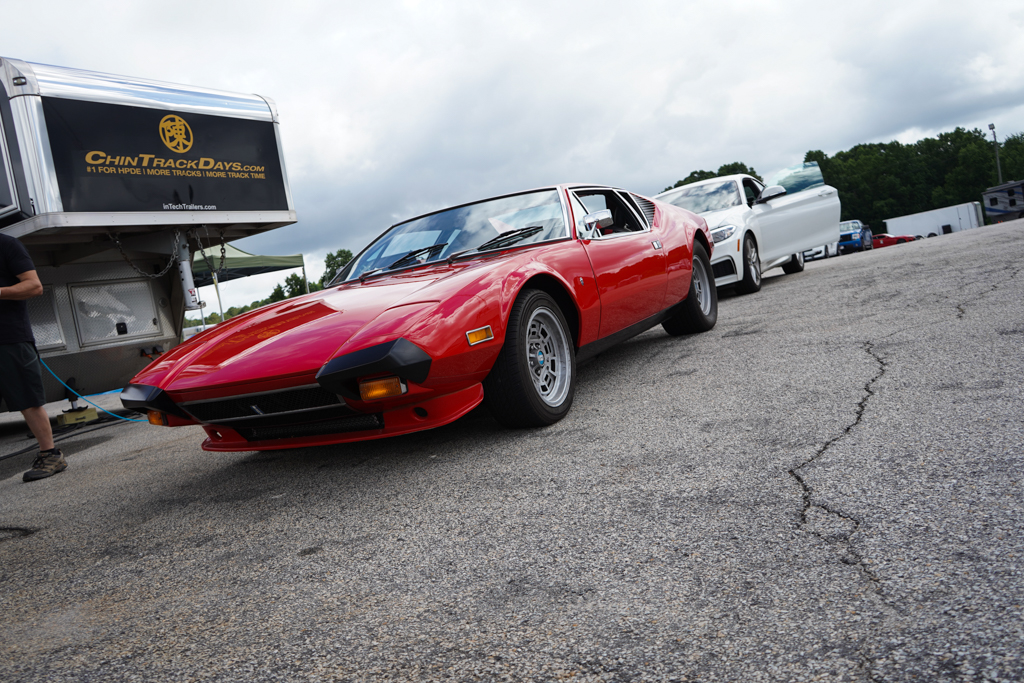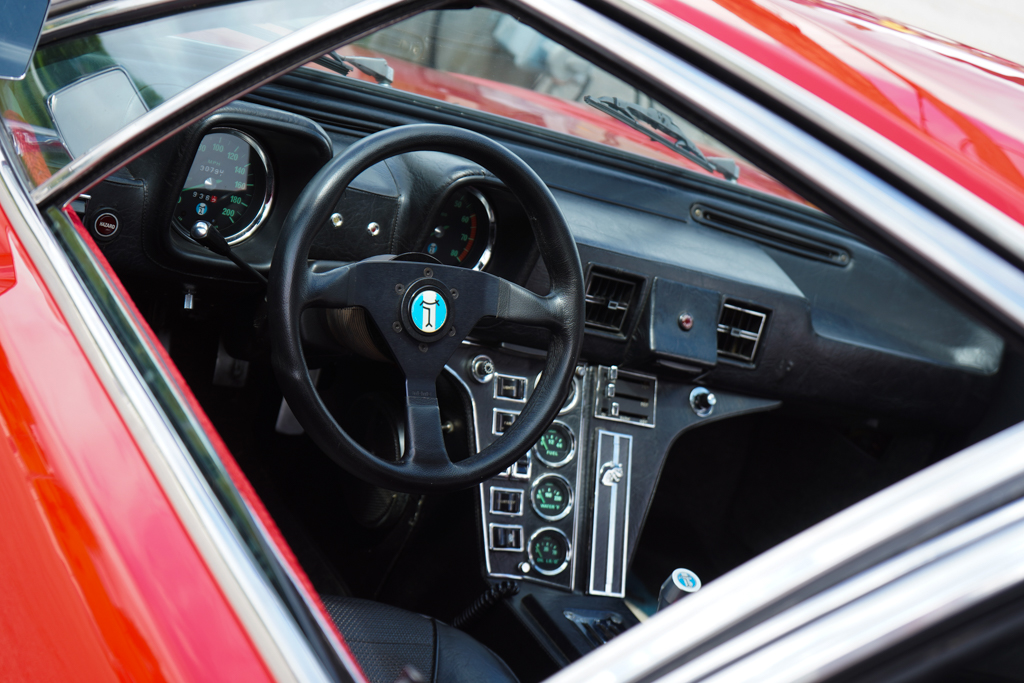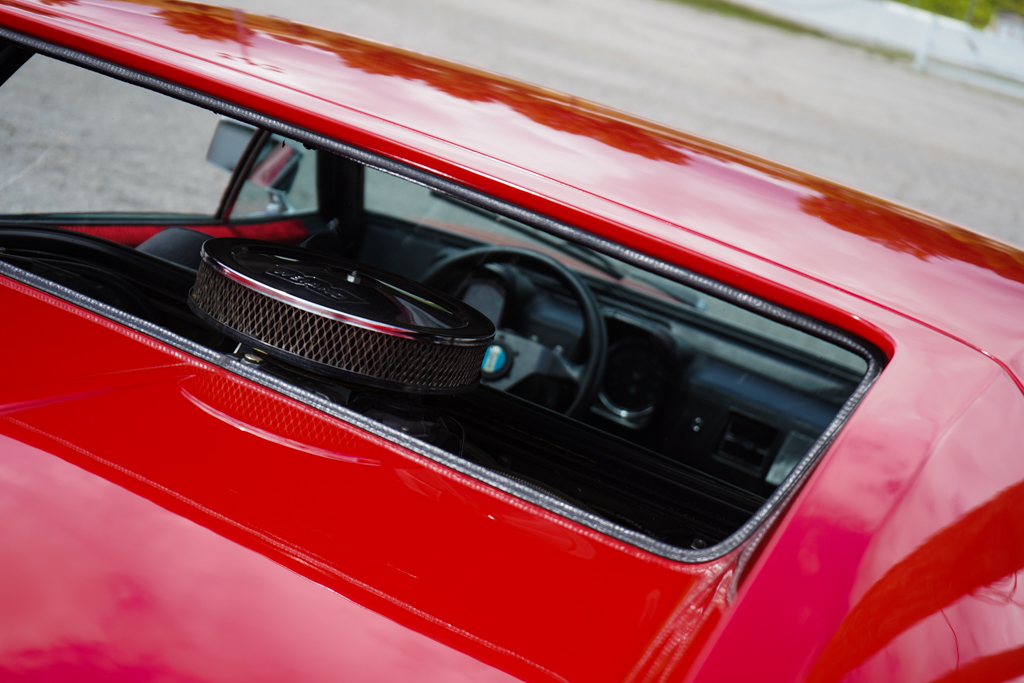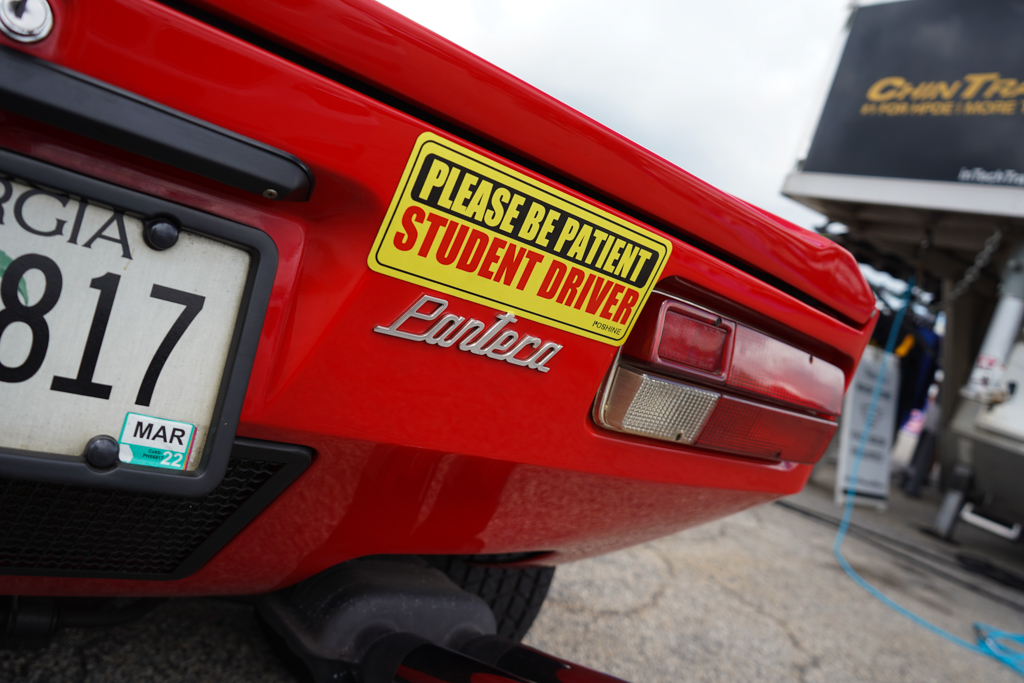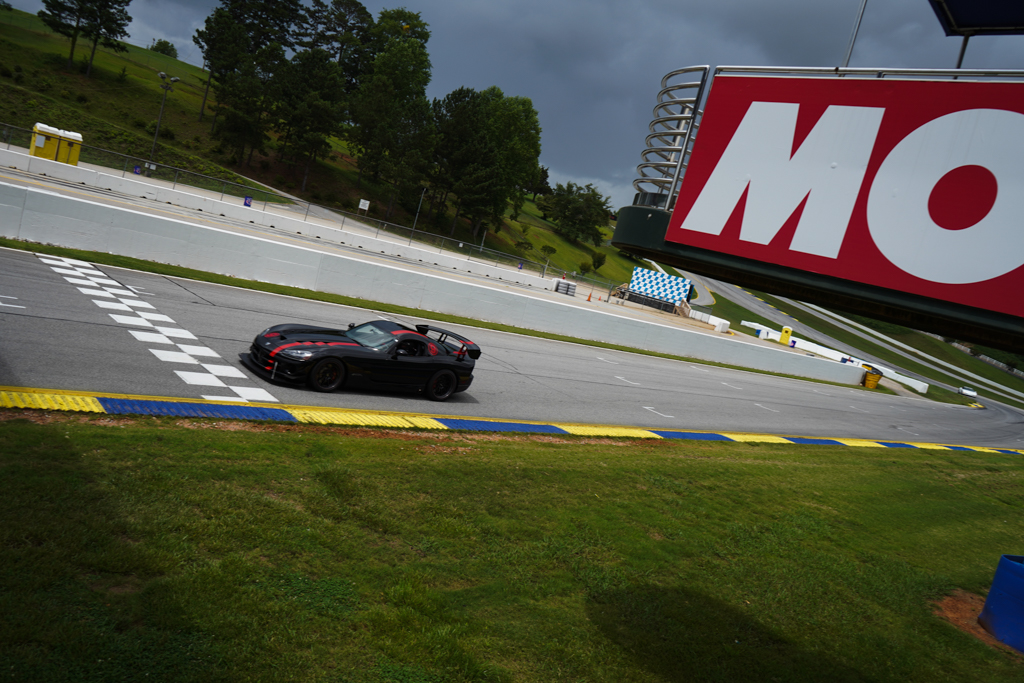 Arguably the meanest machine of the day award goes to this track monster!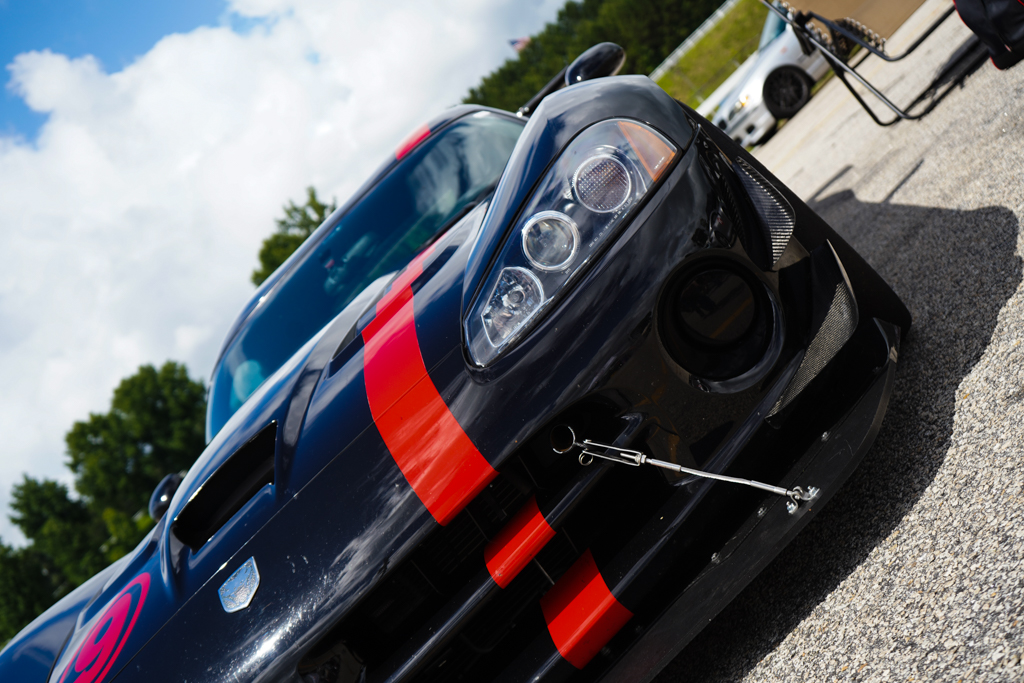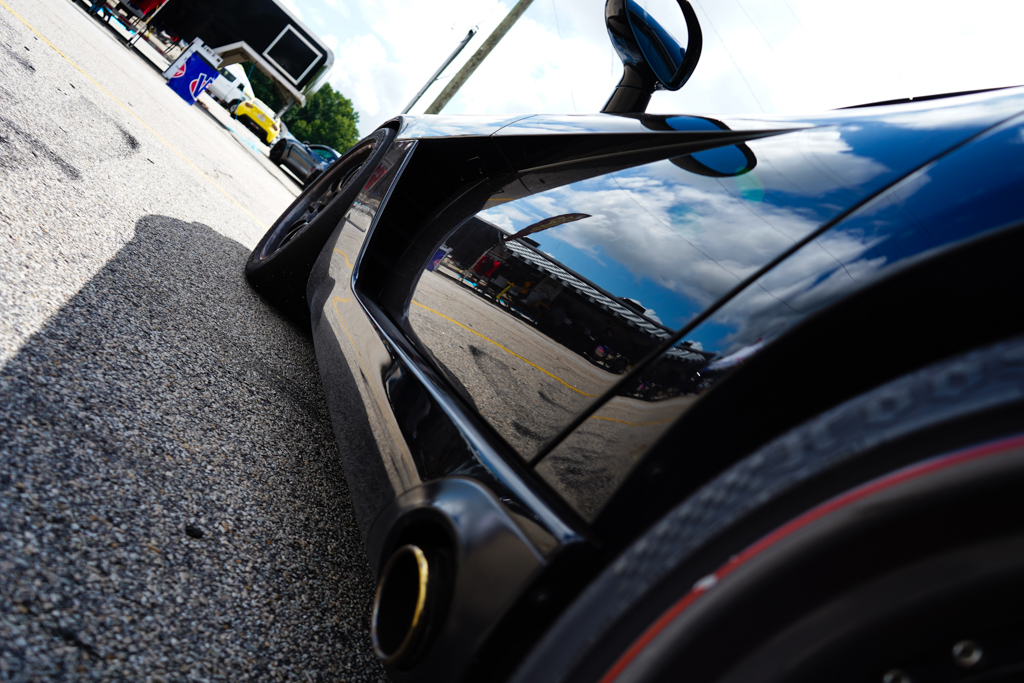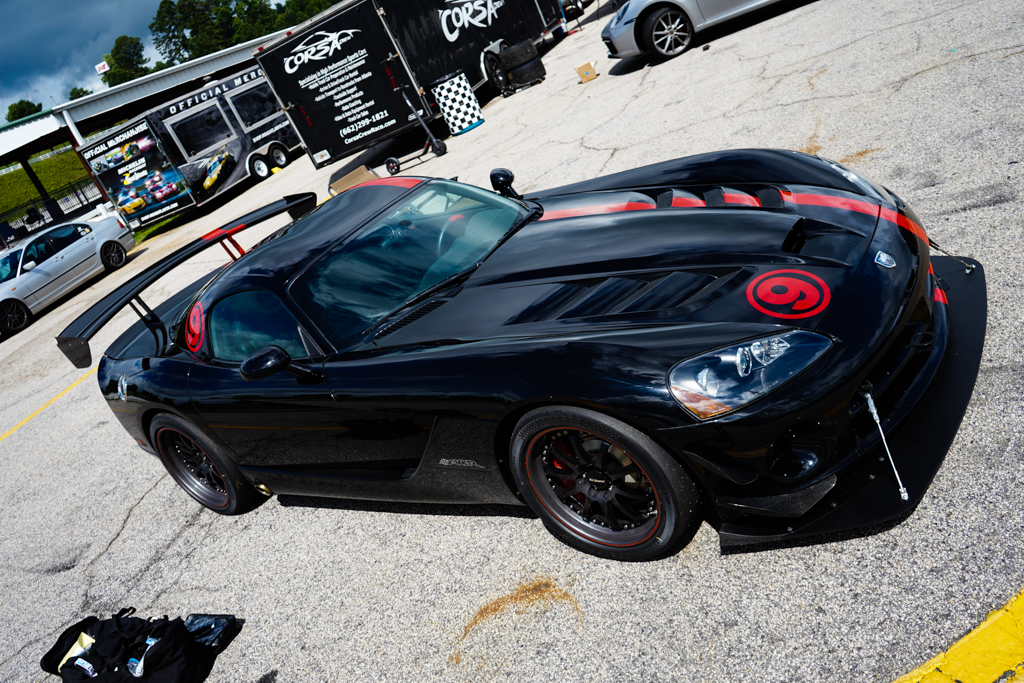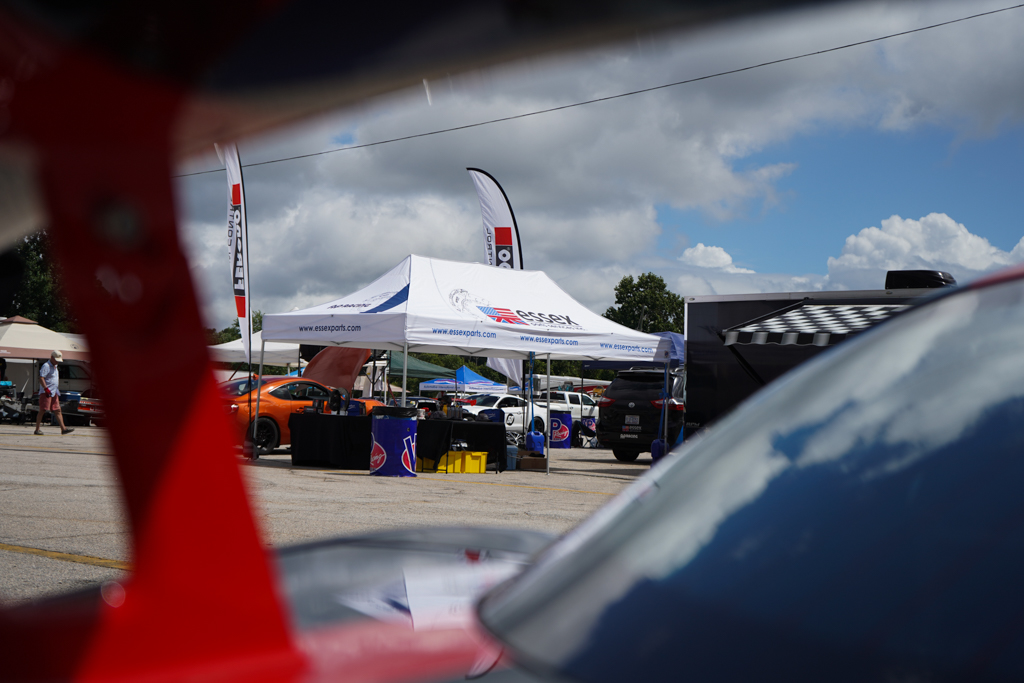 Corsa Crew was putting in the work to keep their customers on track over the weekend. Providing everything from rental cars to brake pad swaps, these guys were a blessing to many of the drivers in attendance. Great job Corsa Crew for your attentive support!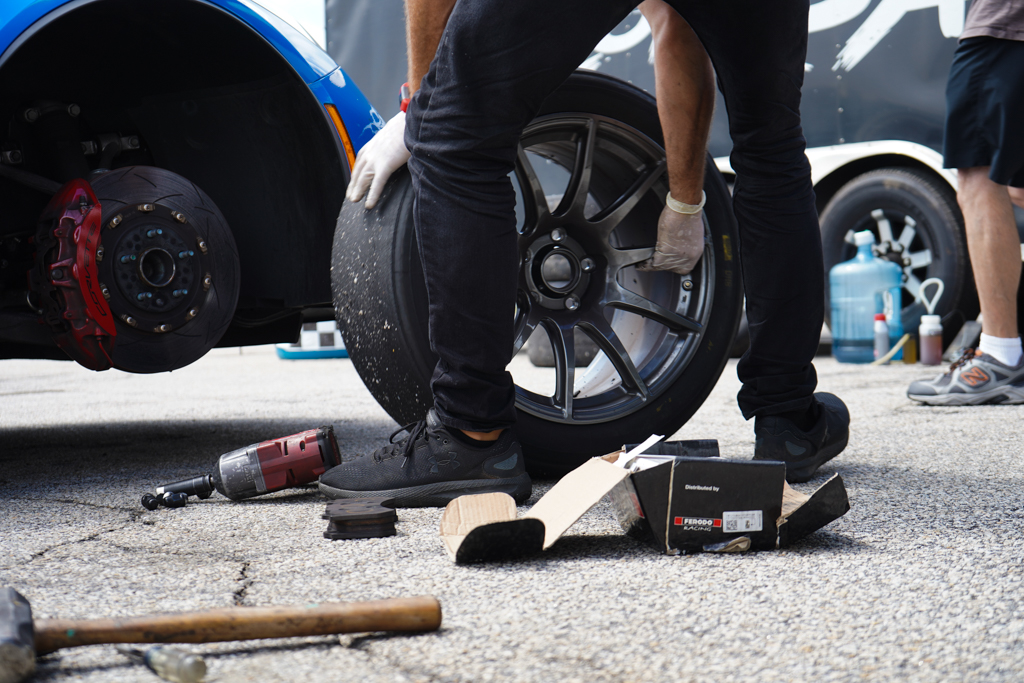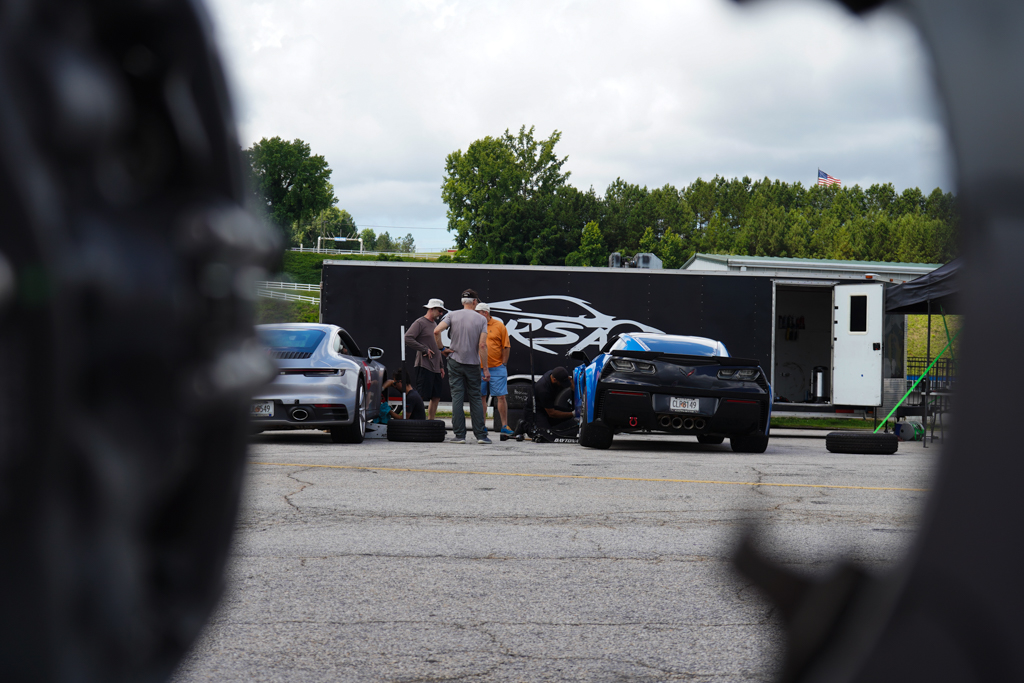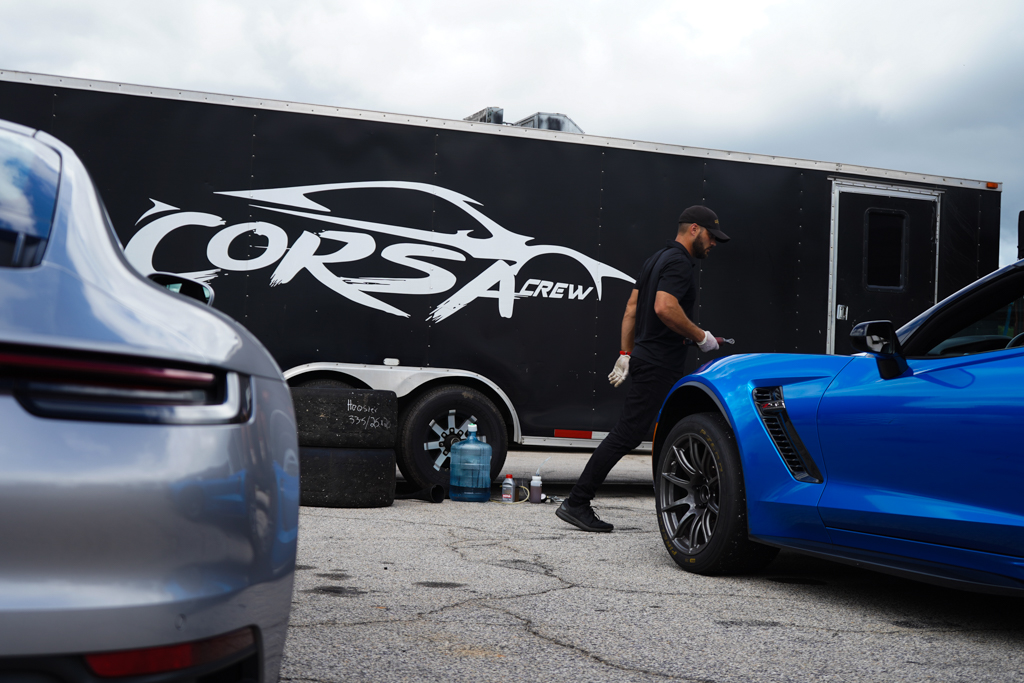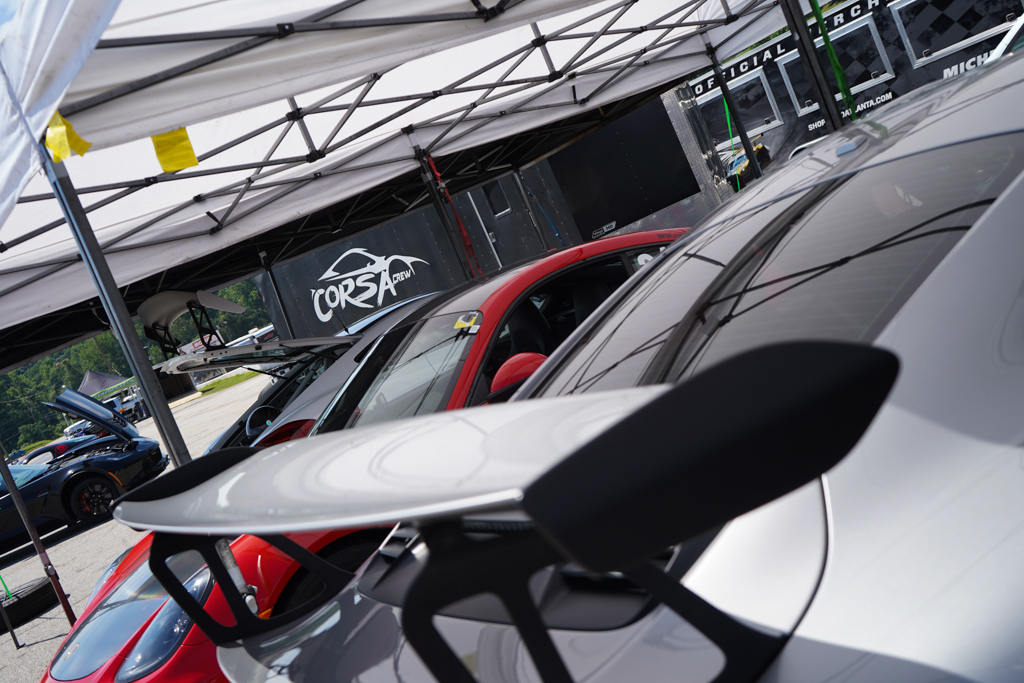 We spotted several Lotuses (Lotusi?), many of which rock AP Racing calipers from the factory.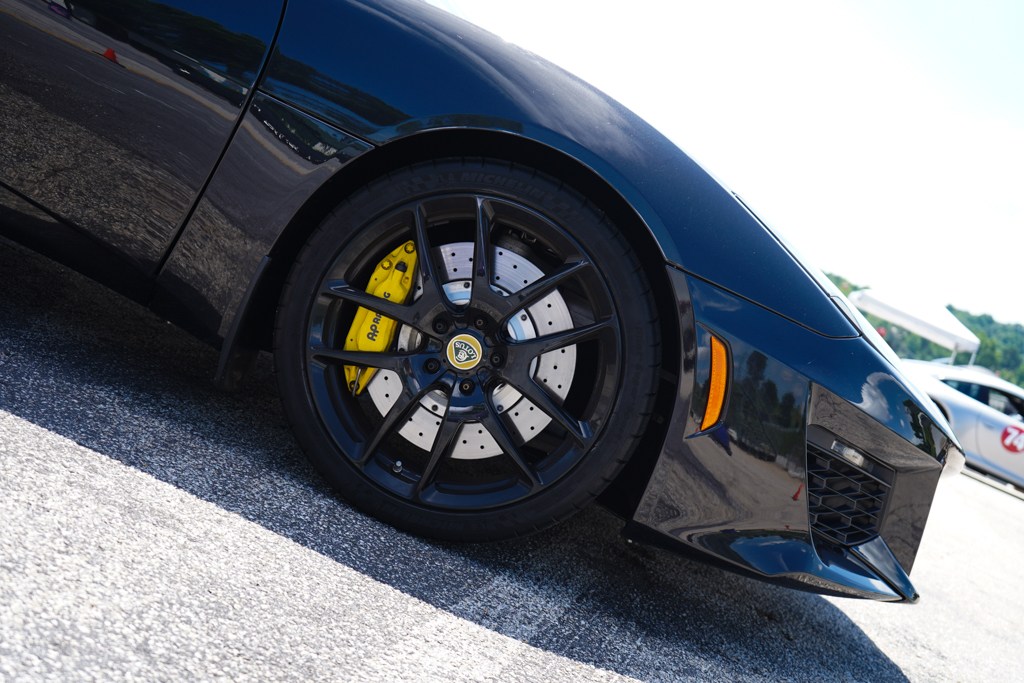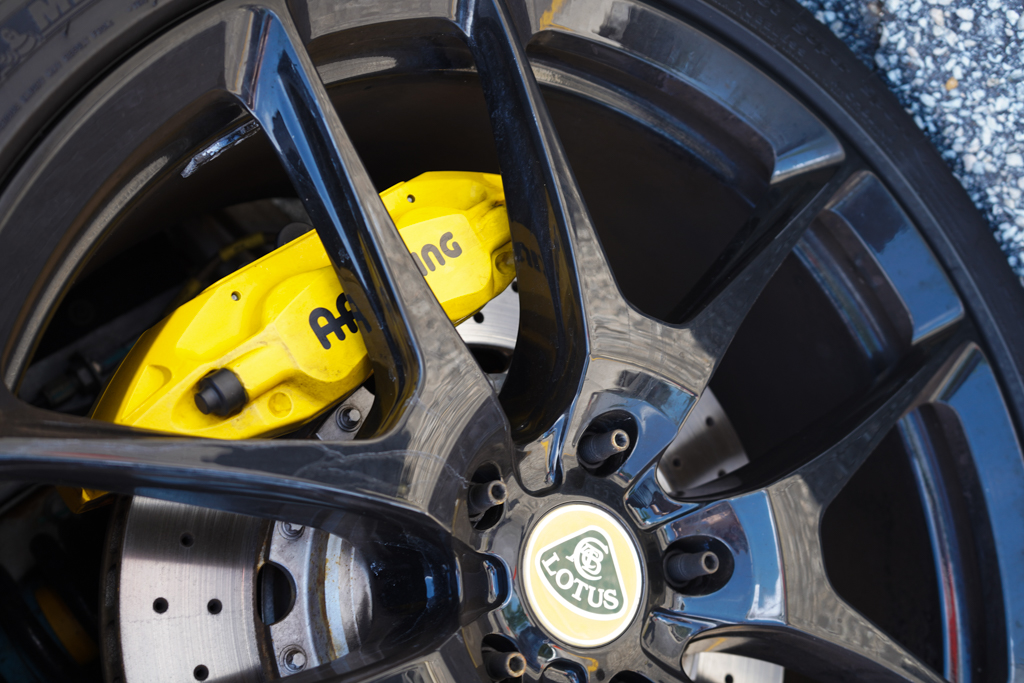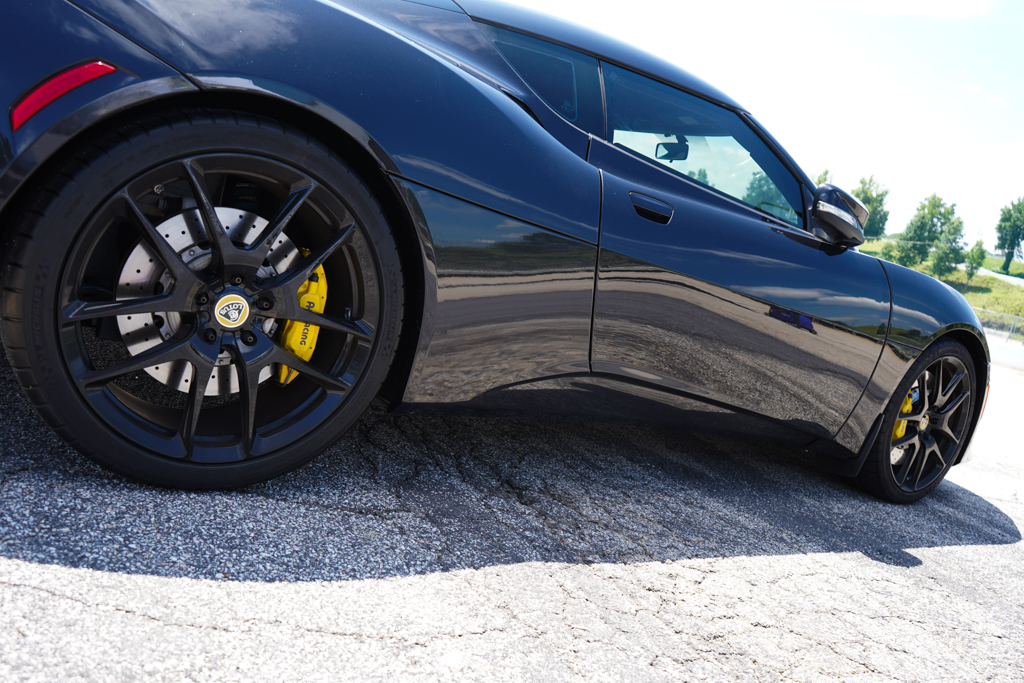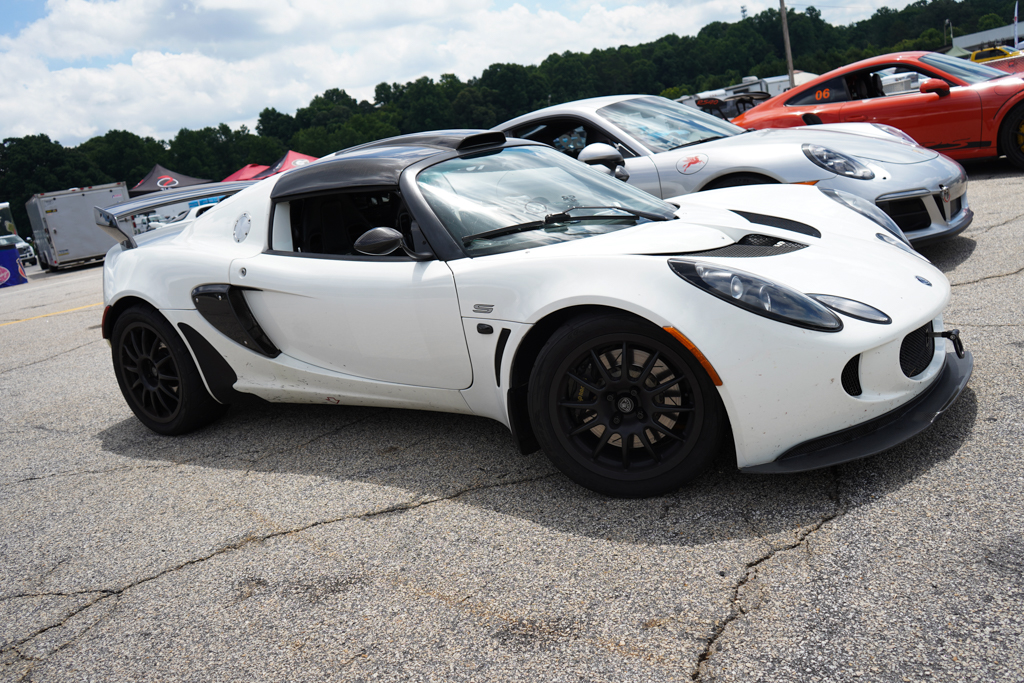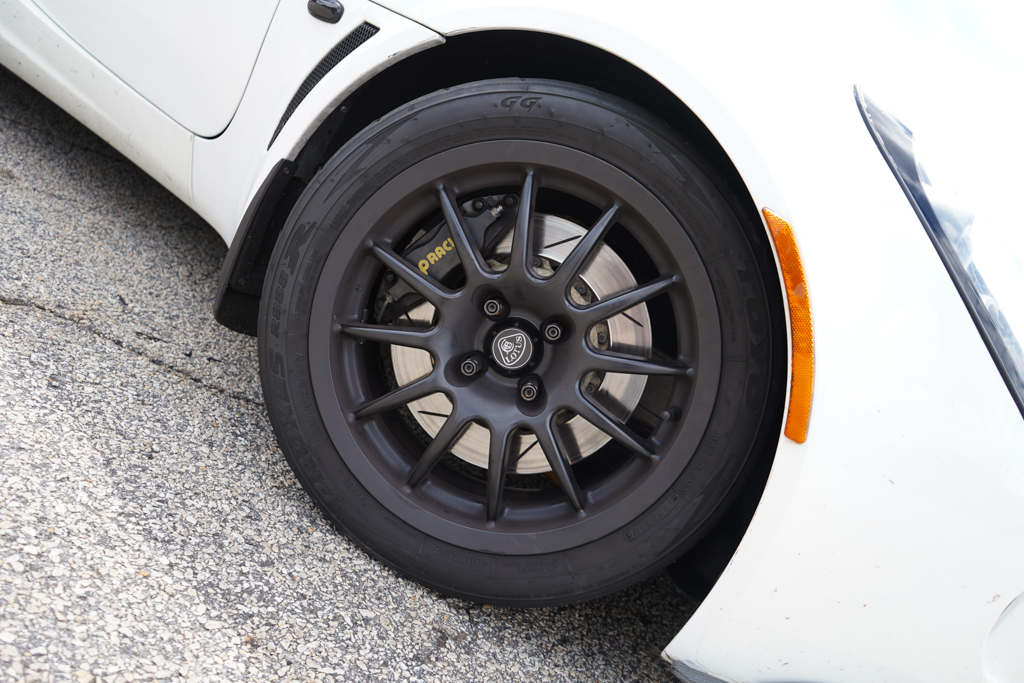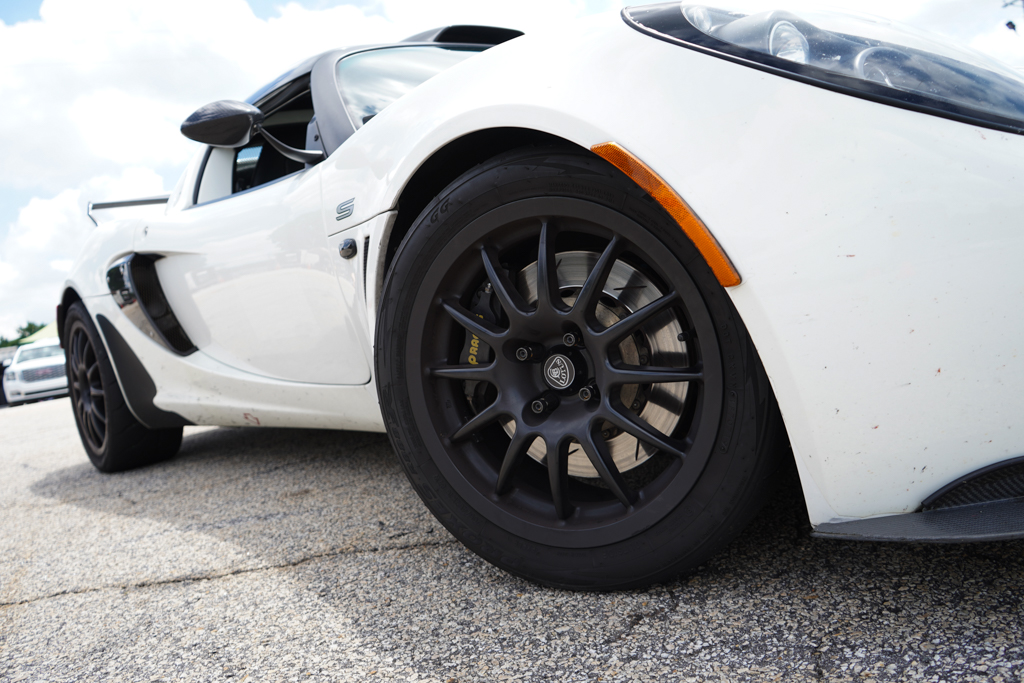 Purple Track Beast with a full Front and Rear AP Racing by Essex Radi-CAL Competition Brake Kit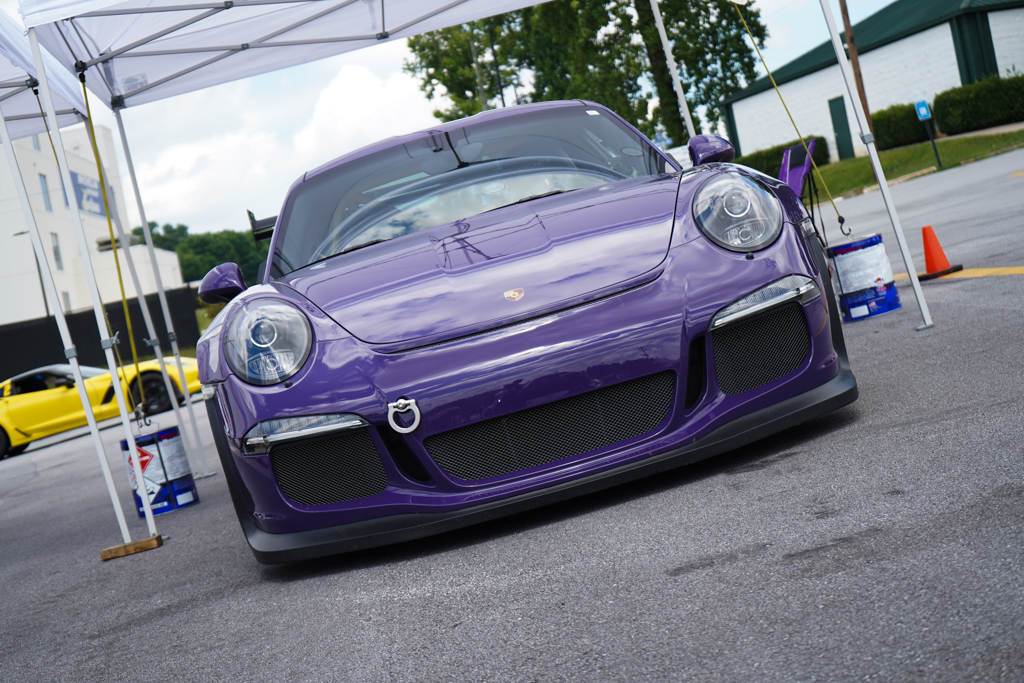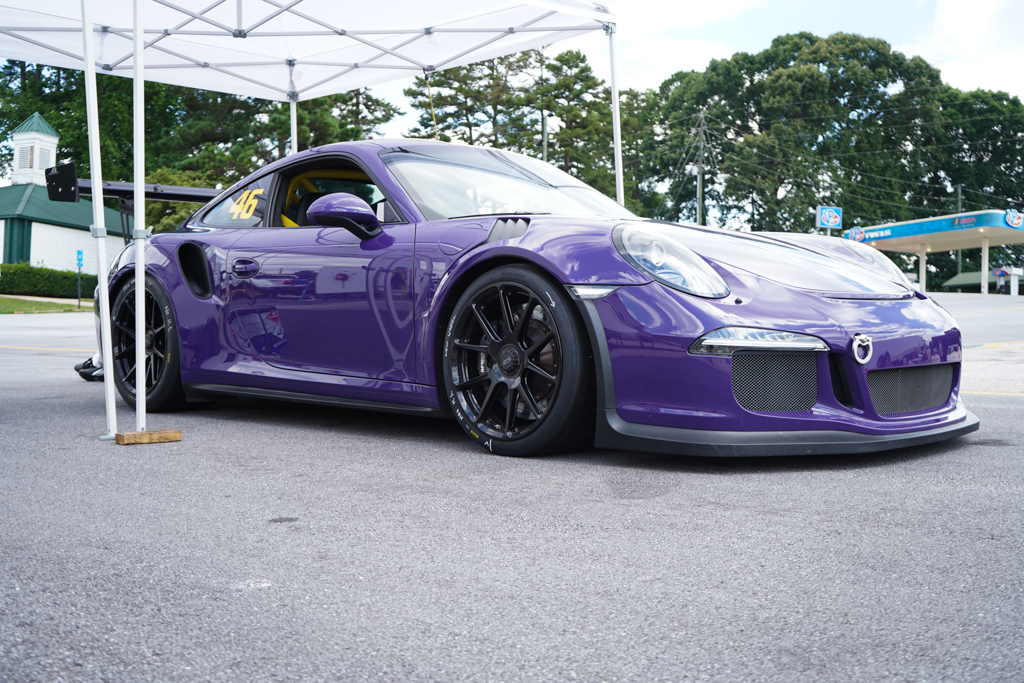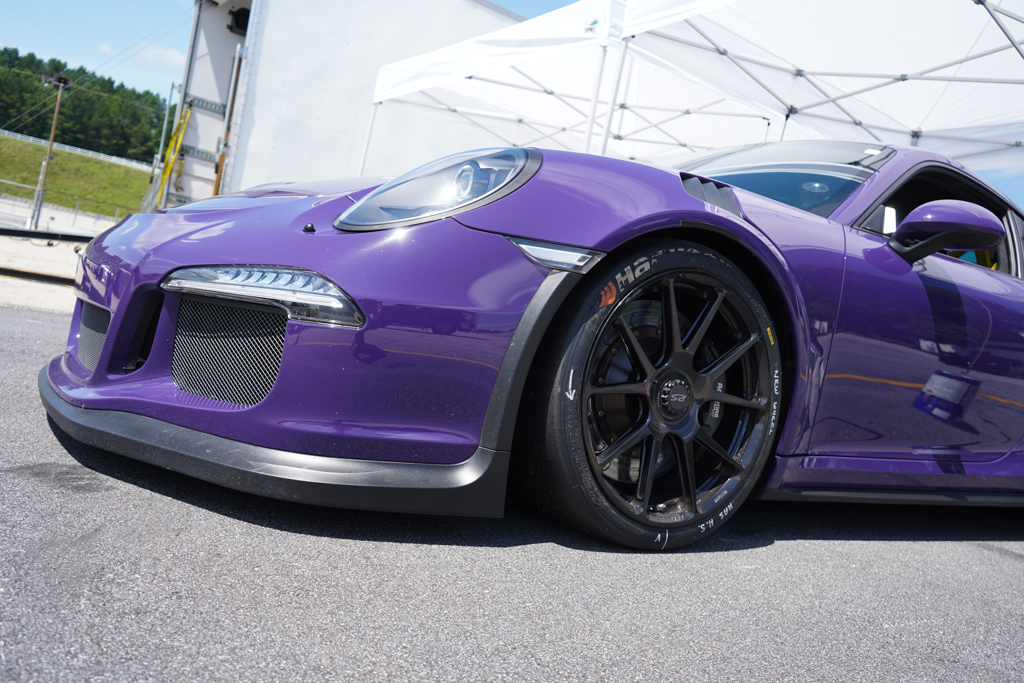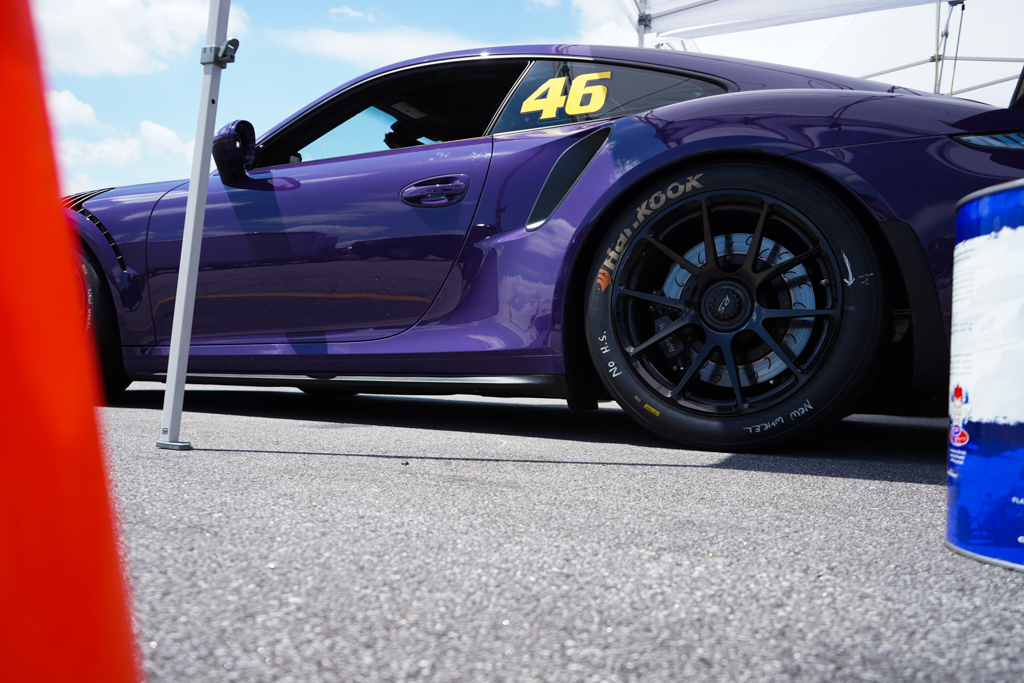 The quintessential driver's car, a silver 987 Cayman also fitted with a Front and Rear AP Racing by Essex Radi-CAL Competition Brake Kit!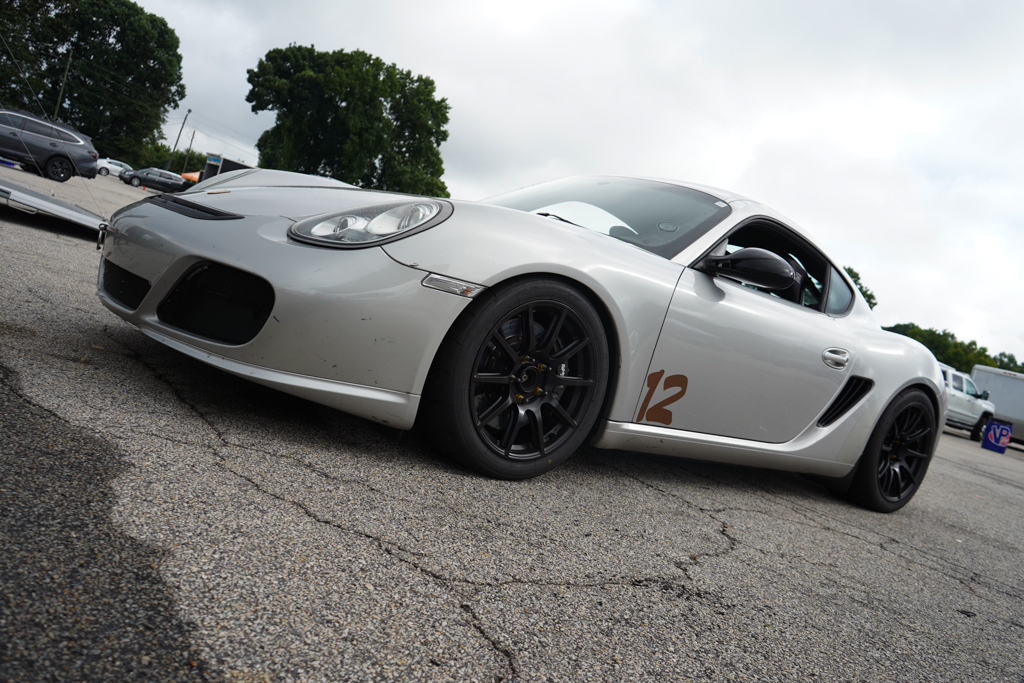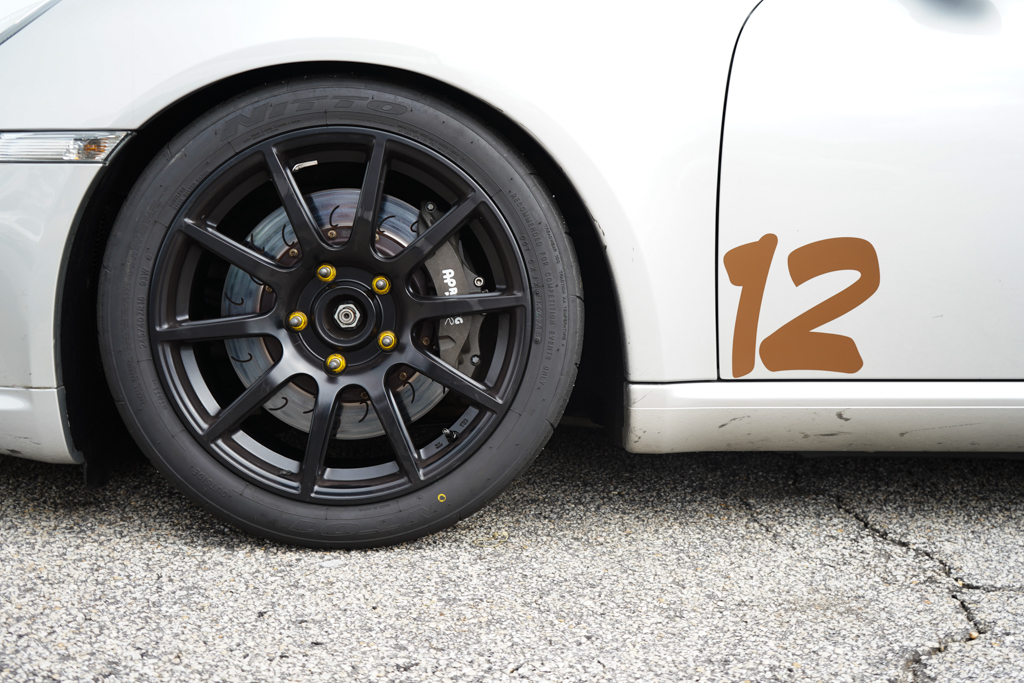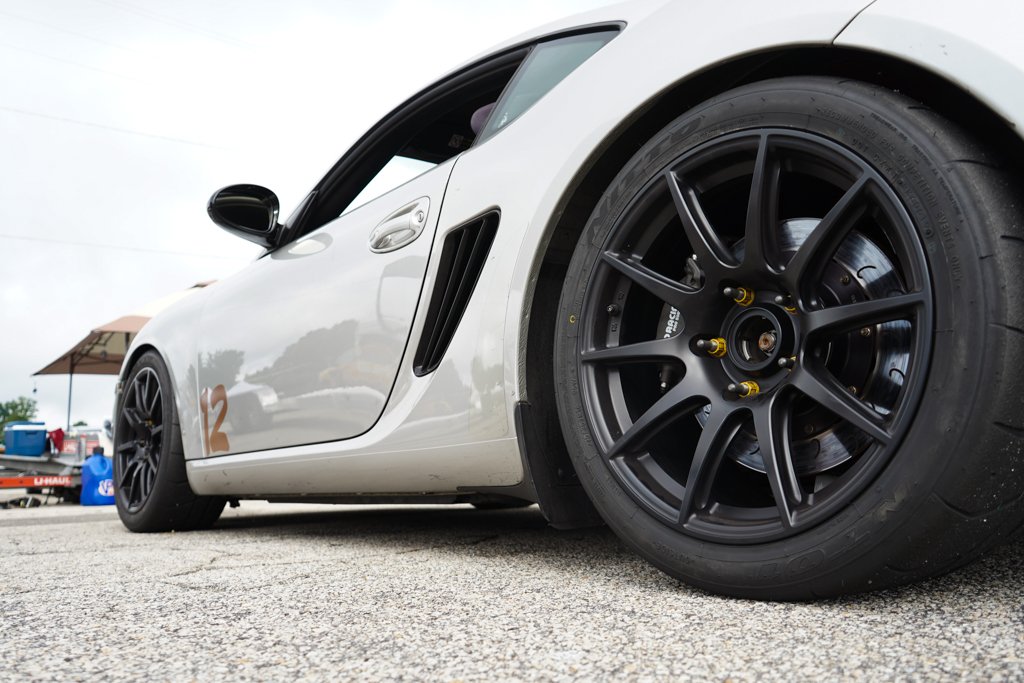 Porsche Skittles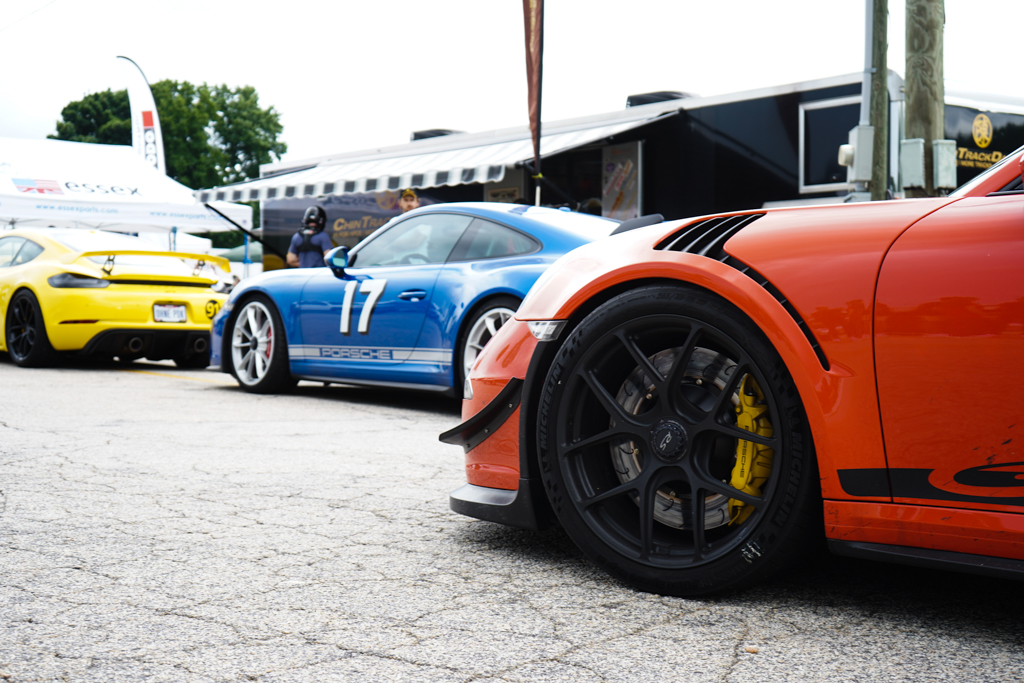 Here's our Daniel Stagg in action. We can't tell if he was laying down a freestyle rap, or if he was explaining who to call for brake assistance!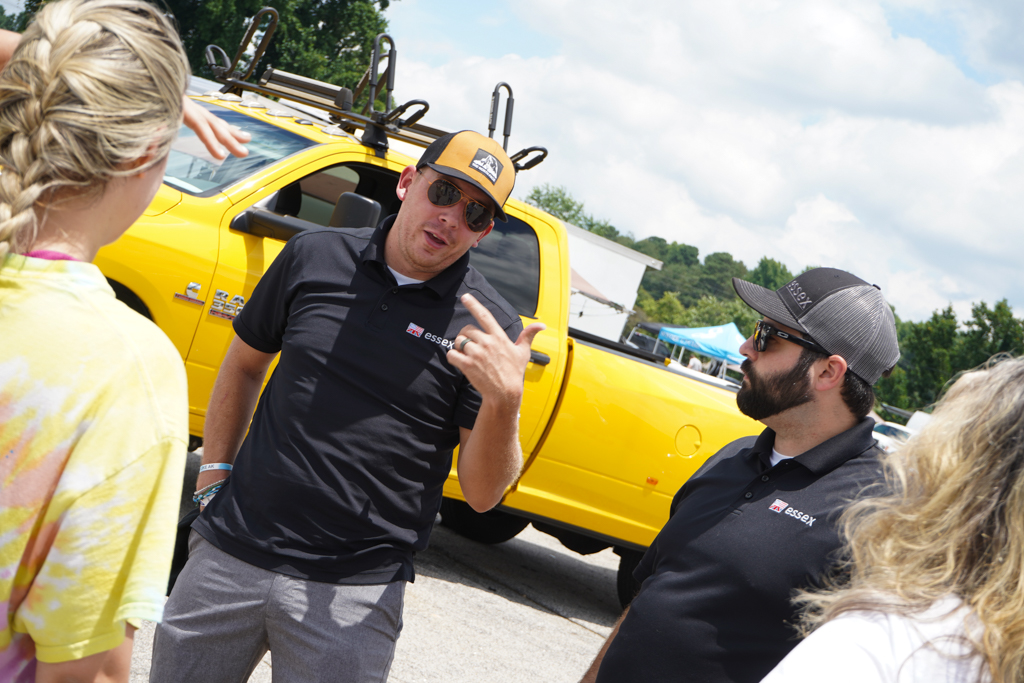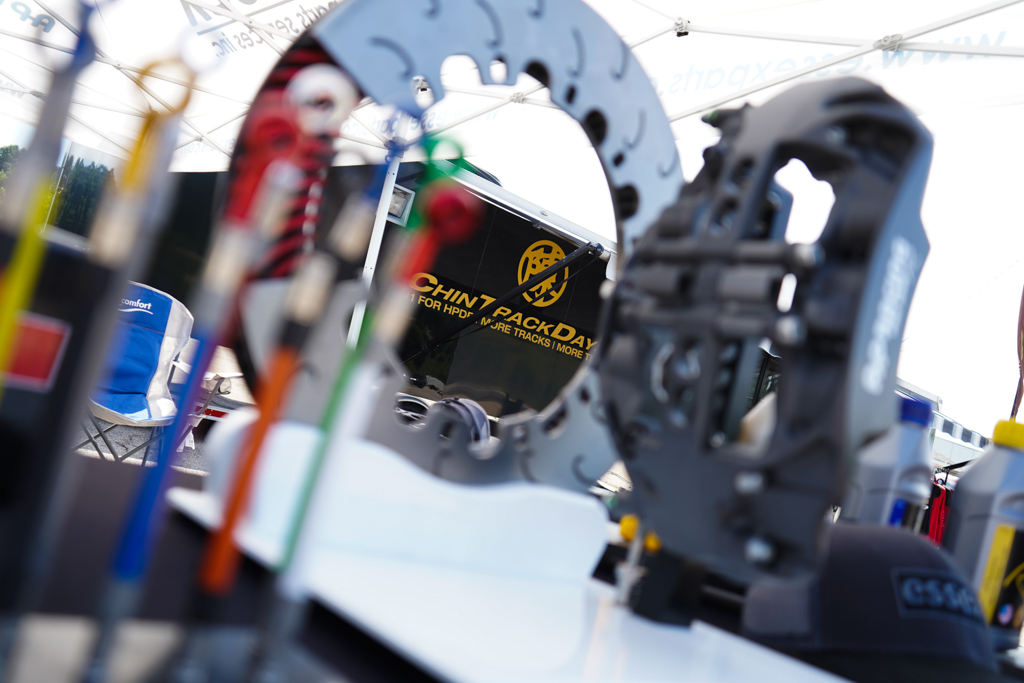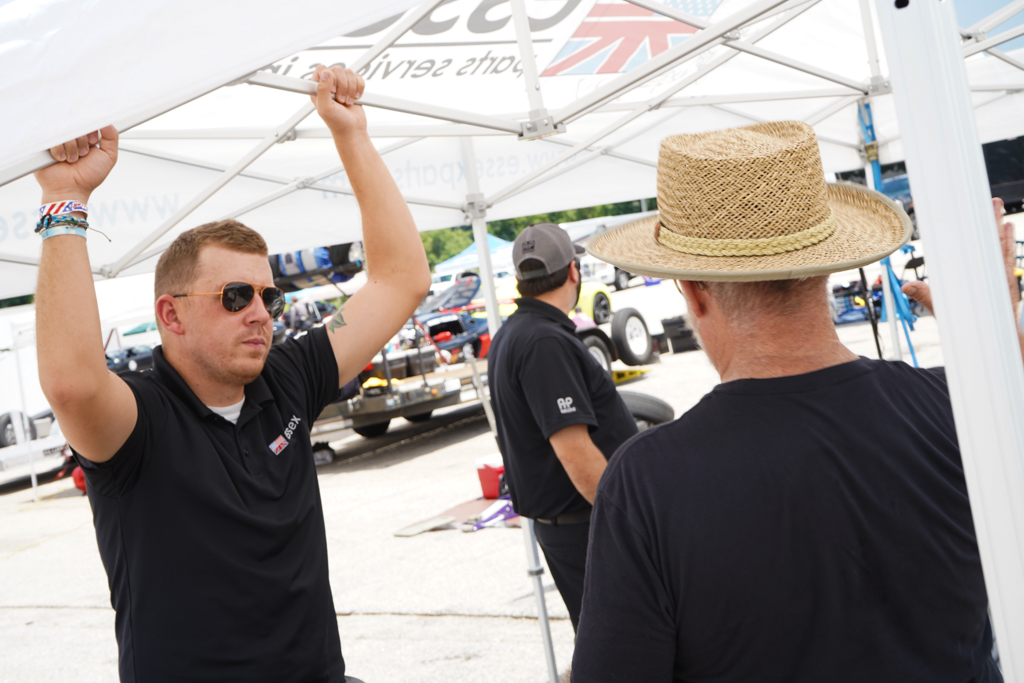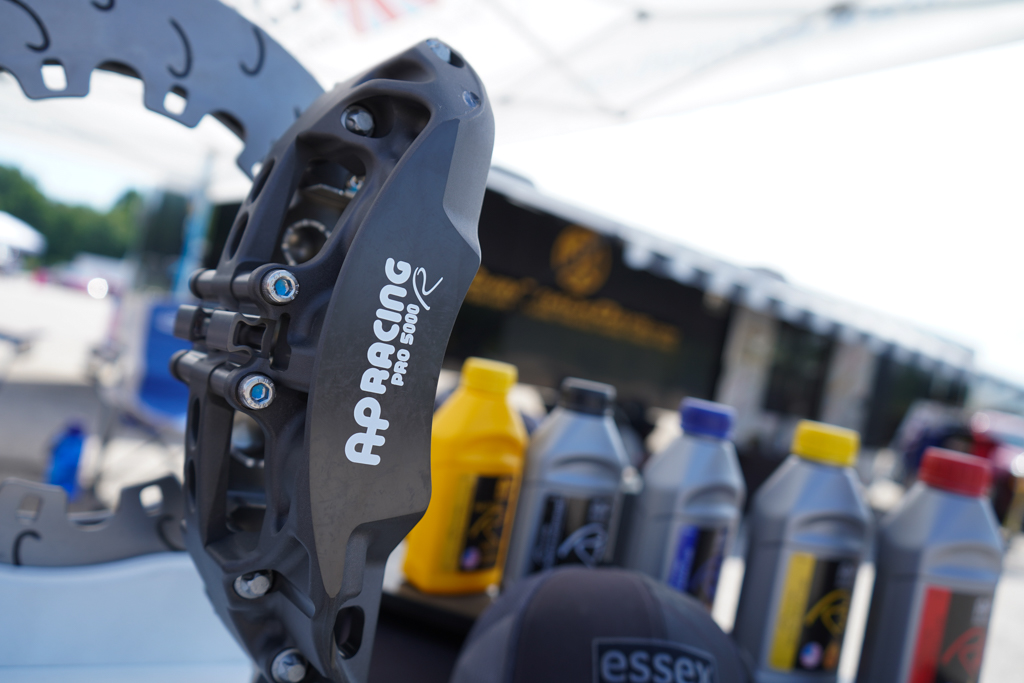 A shiny blue thumbs up to end the post. Essex Parts loves attending Chin events and we can't wait to get out there again!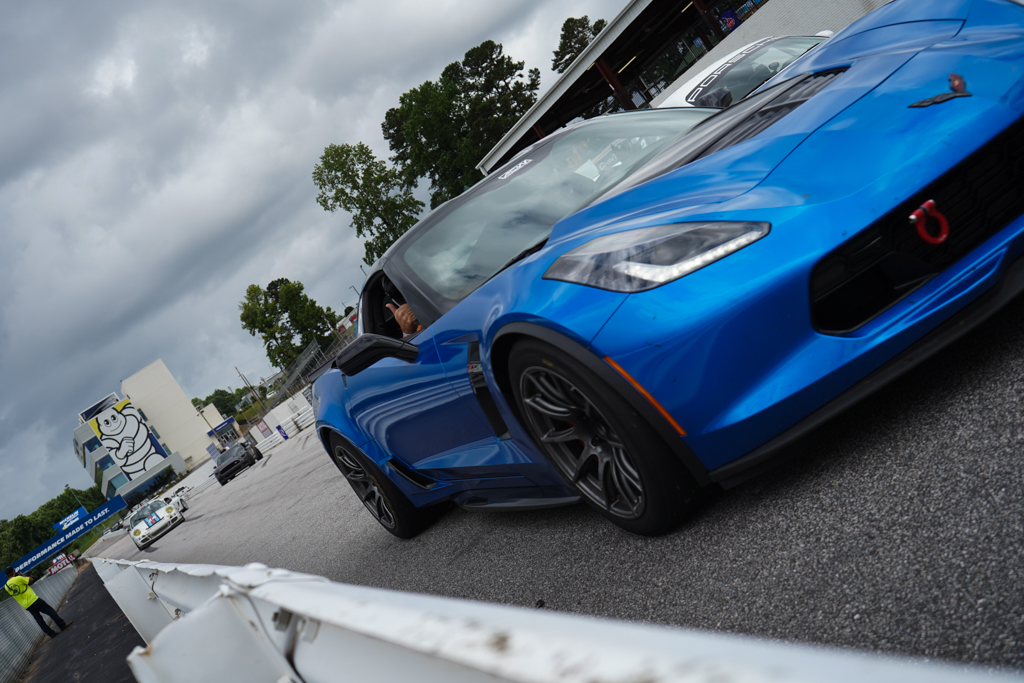 Share:
---
« Back to Listing