Down Under and dirty in an AP Racing-equipped BRZ
03.31.2022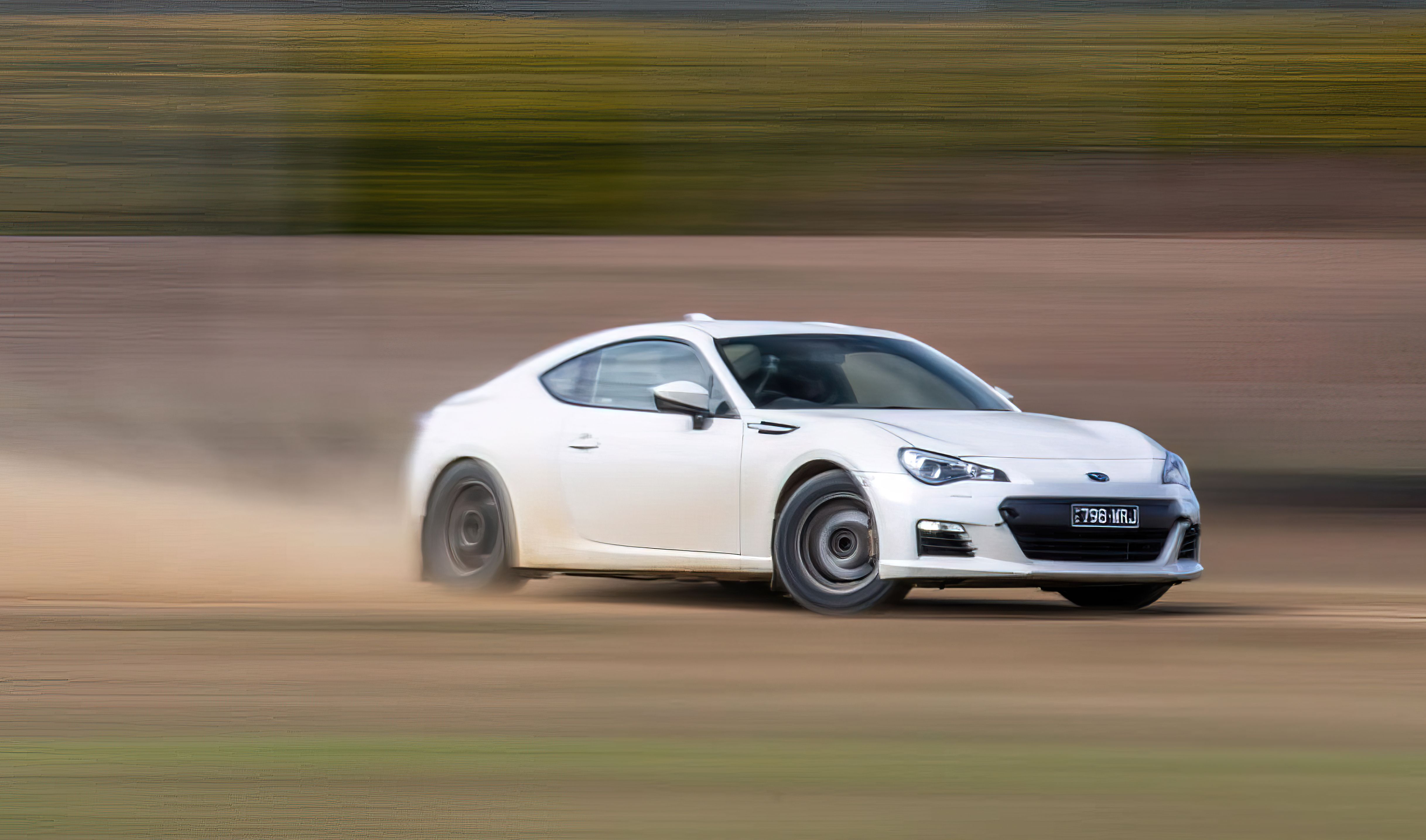 Our friend Lyndon Mechielsen has now been pummeling his AP Racing by Essex Competition Brake Kit for six years in one of the harshest environments possible: The Australian Outback! His long-term review below is particularly enlightening, because prospective clients are constantly asking us whether or not our Competition Brake Kits will hold up when used in inclement environments such as dirt, dust, slush, snow, etc. This concern stems from our Competition Calipers not having dust boots on the pistons. As you'll see in the detailed comments below, this is not, and has never been a serious concern. Lyndon has doled out six years of abuse to his CP8350 calipers, has never replaced the piston seals, and his calipers still operate flawlessly! Essex would like to thank Lyndon for verifying our claims about our BRZ 'Sprint' Kit's legendary durability on his secret little weapon.

"About 7 years ago Porsche prices started to go stratospheric, and I had a gorgeous 993 that I
loved, but it frustrated…. I couldn't drive it on rough back roads or on dirt, without feeling super
guilty. And I love rally driving.
So I sold it to build my ultimate back (and dirt) road warrior… an externally understated BRZ with
the very best functional modifications I could find. A sort of civilized tarmac/dirt rally car for the
road.

With everything from a fully built motor with a Harrop super charger and Motec to a set of "one
off" hand made Ohlins (WRC) based dampers made specifically for the car in Holland (which cost
close to the cost of the new car itself)… its an unassuming but serious little weapon.

Three core principals guided every choice I made with the car, any change had to meet at least
one :
•Save weight
& / or
•Improve function
& / or
•Make me want to drive more.

The Essex/AP Racing Sprint brake kit fulfilled all 3 principals.
I saved around 9 kg in unsprung mass from the front wheels.
Braking performance is obviously many levels above the standard brakes, with zero fade and
maximum confidence.
Pad changes are quick and easy.
Disk wear is surprisingly low (especially given how many dirt km's the car is driven on).
And, this is important, they fit easily inside light weight 16" forged alloy CE28N Rays wheels…as I
need a decent sidewall for rough conditions.

After 6 years of very hard dusty and muddy use , any "concerns" about the lack of rubber dust
seals in the calipers have proven completely unfounded, there has been no evidence of any
abnormal wear, the pistons move freely and there are no leaks (and in that time the calipers have
had zero maintenance beyond regular fresh fluid and pad changes).

Its true, initially brake squeal did drive me a little nuts. But I decided to investigate it properly.
Depending on what brand of pad you fit, there can be slight differences in pad coverage.
I found that the initial set I fitted had a very slight overlap on the (inside/inner) face of the disk,
creating a tiny "lip" on the pad which would rub on the inside edge of the disk ring…creating the
squeal. Easily fixed with gentle use of a file on the pad.
The next brand of pads didn't have the overlap but still squealed. A very gentle chamfer on the
leading edge of the pad face fixed that.

A serious "bedding in" process is also super helpful for the health of the pads and disks, I took
the advice from the Essex video instructions. Don't be shy, work them properly hard until you get
that really nice consistent finish on the disks…and if you do it at night, you get to see your disks
red hot! (of course don't stop for too long with red hot disks!)

One noise I find really quite cool is the sound of the grooves in the disk rings flicking past the
pads, which you can hear if you pass close to a sound reflective surface at certain speeds.
Essex have good interactive presence on various motoring forums which I found helpful for
decision making.

Installation is easily done by a home mechanic, there is nothing to fear, with clear instructions on
torque values etc. Pad changes are now quick and almost fun after so many years of having to remove calipers to
get at the pads.

A final small bonus is street cred…. its funny the amount of times someone at a motorsport event
has looked inside the front wheels and basically said "Oh, umm, ok …that's serious!"

Lyndon Mechielsen
Brisbane, Australia






Be sure to follow us on Facebook, Youtube and Instagram for more Essex Parts Content!

Share:
---
« Back to Listing