​Derek Thorn and Campbell Motorsport's #43 dominates the Sunrise Ford ALL-STAR SHOWDOWN on AP Racing Brakes
02.06.2020
Irwindale Speedway kicked off their season last weekend with a 200-lap Super Late Model race on their half mile oval. Derek Thorn was driving the #43 Campbell Motorsports/Fury Racing car, equipped with an Essex/AP Racing Late Model brake package. Thorn spent the early stages of the race in a grueling battle with White (#99) and Peliter (#48). From 56 laps remaining to the final turn, Thorn and Peliter were neck-and-neck and rubbing fenders. With one lap to go, Thorn came out of turn two with a huge lead, eventually taking the checkered flag for the win! Derek's next event is on March 21st; The Winter Showdown at Ken Raceway Park in Bakersfield, CA.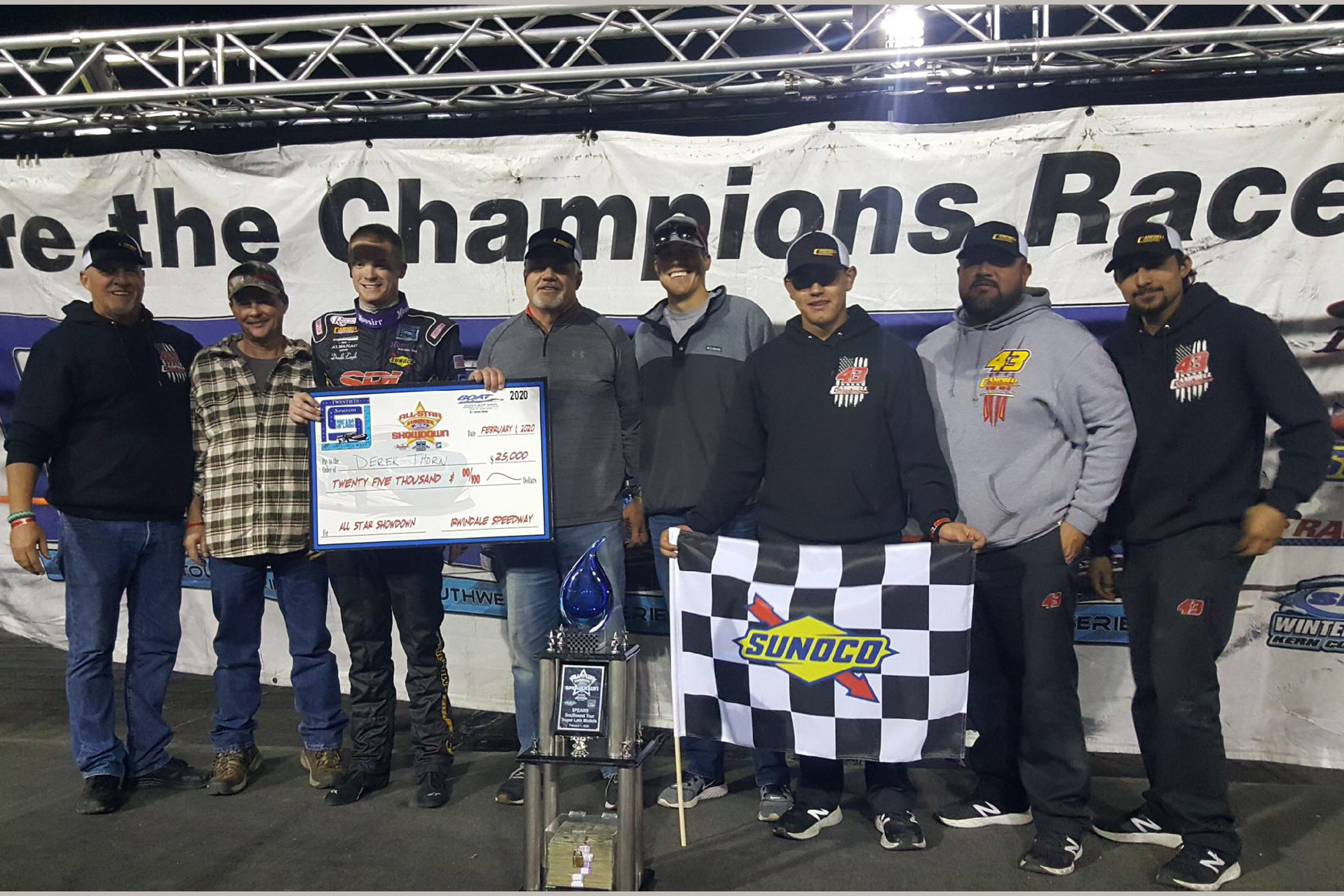 AP Racing and Essex Parts Services would like to congratulate Mr. Thorn and Campbell Motorsports, and we look forward to being part of their future success in 2020 and beyond.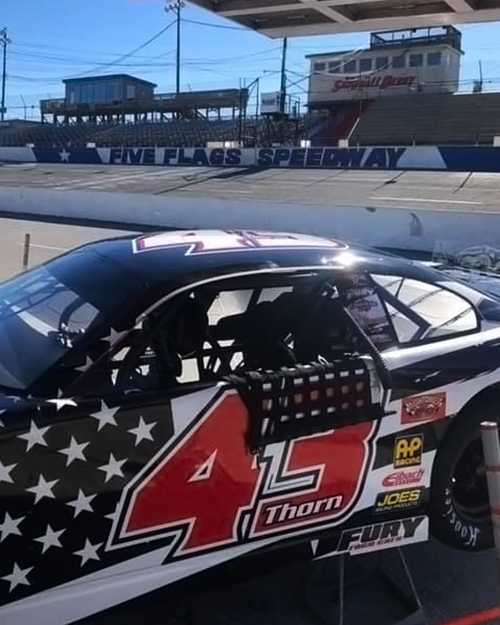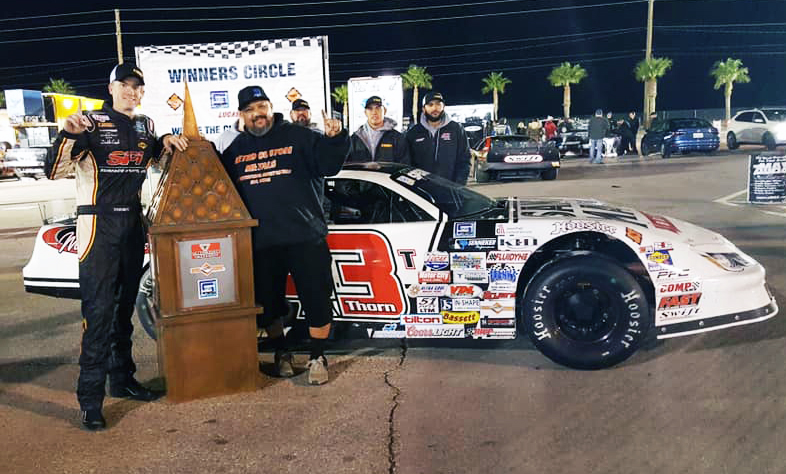 Background: In 2008, Derek Thorn debuted in the NASCAR K&N Pro Series (now known as the ARCA Menards West Series), where he ranked 3rd over the course of eight years. He ran fifty-one races, with seven wins and five poles. In 2018 he achieved a top series rank and has subsequently raced several exhibition events including the Snowflake Derby in 2019 (1st place), and the 2019 Snowball Derby where he won the qualifiers and took pole position.
Share:
---
« Back to Listing