E92 M3 owner experiences the tremendous cost savings, ease of use, and confidence of our BBK
02.26.2019
This Bimmer Challenge winner's comments below illustrate the efficiency and ease with which our Essex Designed AP Racing Radi-CAL Competition Brake Kits operate. The high vane count of the AP Racing J Hook discs, and the manner in which our system resists and expels heat offers superior longevity on consumables such as discs and pads.
Your experience level & driving history
I started tracking my first track car, my 2011 E92 M3, back in 2015. I now have 98 track days of experience across three different cars - a 2011 M3, 2006 M3, and a 2017 M4.

How has the brake kit changed your driving experience?
When I first started taking my car to the track, I noticed how quickly I was cracking the stock discs. My interest was cutting down cost while retaining or bettering braking performance. I did a lot of research on various forums, and settled on the Essex AP Racing Radi-CAL Competition 9660 kit, which just started being offered on the E92. I was one of the first to obtain the kit. My primary interest was function over form, which was opposite of a lot of what you read about. It just happens that the car looks great with them too.
Being a novice at the time, it was hard to gauge braking improvements, but what I did notice was how much longer my brake pads and rotors lasted. I didn't have to change my rotors for 25 track days. With a brake kit like this, it was easy to forget that I even had them - they were always there when I went for them. This gave me tremendous confidence to brake even later, and I learned how to trail brake to improve lap times. I have over 60 track days on my E92, and I have only had to change the front rotors twice, and never because they cracked. I probably could have squeezed a few more track days out of them. I brought rotors with me to the track waiting for them to crack, but they never did. This is on a heavy (3600 lbs) car that has no brake ducting.

Problems that the brake kit solved (e.g.- pad fade,disc cracking, soft pedal, etc.)
The longevity of the rotors, a firm confident pedal that remains consistent lap after lap, what's not to like? You never have to think about your brakes when you have this kit. You can attack lap after lap after lap and maintain the same braking points. It really helps you get better with lap times, because you can start experimenting with braking deeper and deeper, and carrying more speed through turns.

Favorite product feature
Ease of assembly and ease of brake pad change outs. Many other calipers have you tap a pin through it, which leads to the punch tool you're using slipping off and chipping the paint. On this kit, all you have to do is loosen a bolt. Pad changes happen in five minutes. My friends were amazed that I would change out my street pads to track pads when I arrived in the morning. Being in the advanced group, my session is most often the first group out, so having quick painless changes is key. When I'm done for the day, changing back to street pads is just as quick and I can drive home without drawing attention.

Comparison to other products you've tried in the past
Once I picked up my other cars and started driving them on the track, I immediately noticed a huge difference between the AP Racing kit and the others. My stock iron brakes in the M4 were just no match for repeated abuse at braking heavy tracks like Laguna Seca. I had never personally experienced brake fade until I drove this car - and it was an eye opening experience. I had to start thinking about managing my brakes in a way I never had to with my AP Racing BBK. Additionally, after just a couple track days at my advanced skill level, the brake calipers had discolored from a pretty blue to a charcoal black. Having to change the brake pads every track day got tiresome as well - and the rubber piston seals came apart in my hands the first time I changed the pads.
It was even worse once I started driving the 2006 E46 M3. This car came with a Brembo 4 piston brake kit and brake ducting, but I'm not sure it was ever designed for the car. I started triggering anti-icing ABS if I went for the brakes too swiftly, and it shook my confidence in the car. When you have to think about managing your pedal pressure, it hurts how consistent your laps are - I was having to brake at different braking points as the session grew longer. Additionally, I was cracking the expensive type 3 rotors every 7 track days. These rotors were twice the cost of replacement AP racing J-hook rings. They were pretty, but didn't last nearly as long.

Overall ownership experience...how easy it to live with?
Jeff Ritter at Essex worked with me to find a brake pad combo that I could drive on the street with. Using Ferodo DS2500 on the street and DSUNO/DS1.11 on the track, I was able to drive around without sounding like a delivery truck, while having amazing braking performance on the track.

Customer service by Essex before and after initial sale
Essex communication was on point. I was never in the dark about any of my product shipments, and replacement brake pads and rotors arrived without fuss. Jeff answered all my newbie questions with unmatched patience. I have long email chains filled with valuable information which I still reference to this day.

Documentation and ease of install
The documentation provided was 100% accurate and easy for even a mechanical dunce like me to understand. I was able to learn how to replace my rotors and brake pads myself, which cut down on the cost of tracking the car when you don't have to rely on a shop to do it for you.

Would you buy it again, and would you recommend it to a friend?
Absolutely 100% - I have recommended it to all of my track friends. I can't wait to replace the brake kits on my others cars! Once you start using this kit, you will be permanently spoiled.

Anything about the product that you think could be improved?
Offer on more platforms. Reduce even more weight with future revisions of the kit.

Race or event wins on our brake kit
2nd place overall 2016 Bimmer Challenge, a California time trial series. B3 class 1 1st place finish, 2 2nd place finishes, 1 3rd place finish (11 events)
2nd place overall 2017 Bimmer Challenge, B2 class, 1 1st place finish, 2 2nd place finishes, 2 3rd place finishes (11 events)
Currently participating in the 2019 Bimmer Challenge in B3 class, 1 event thus far, 2nd place finish.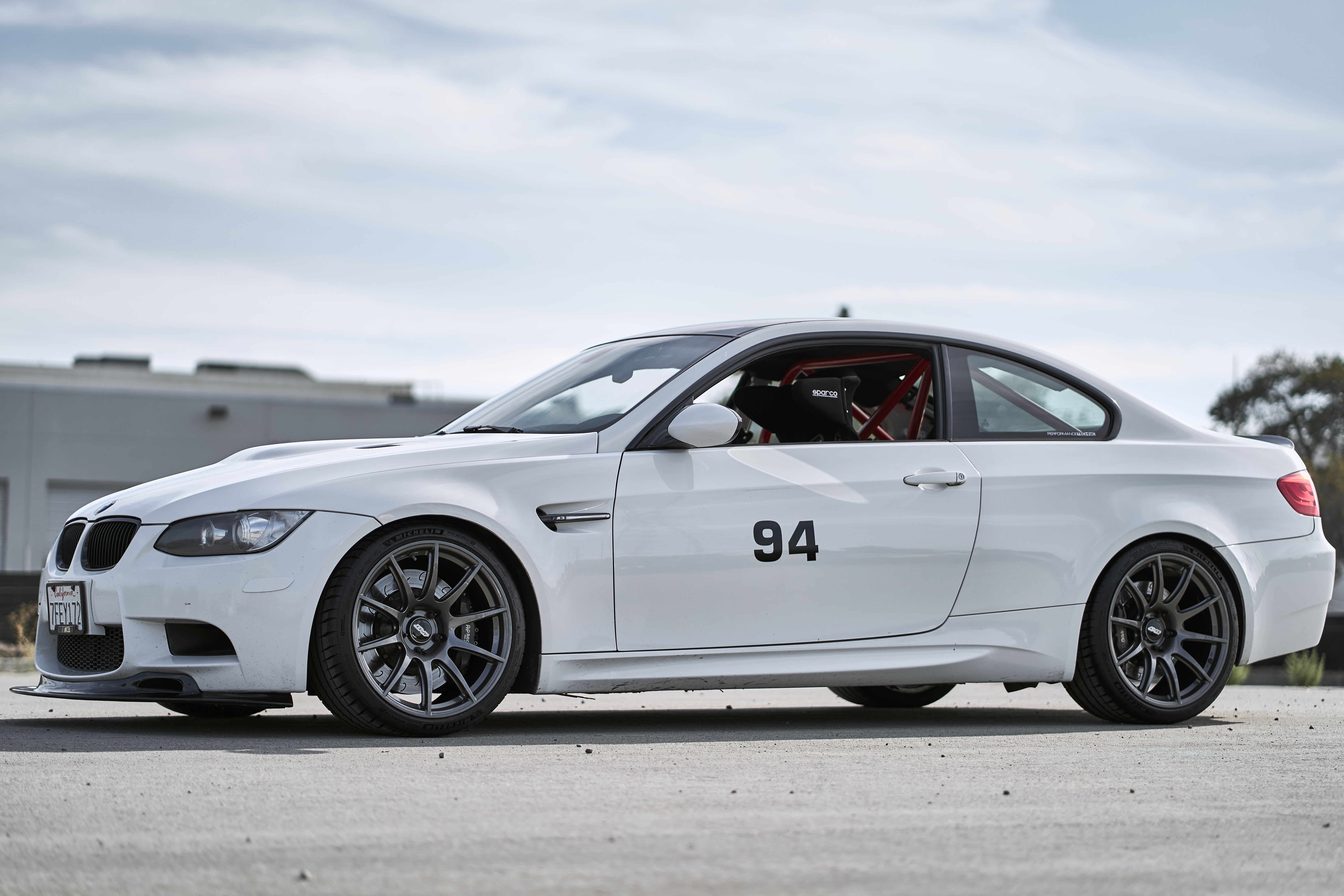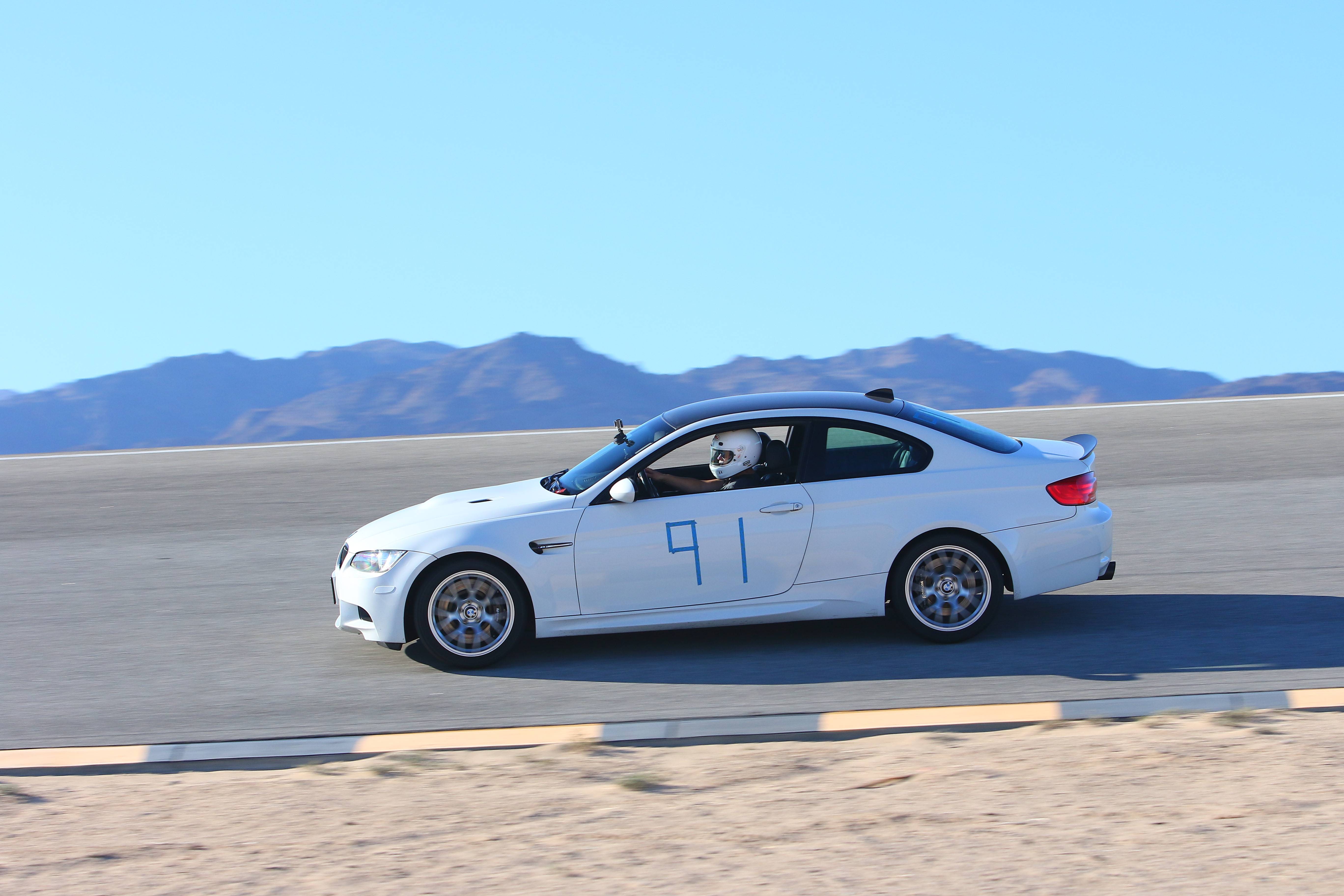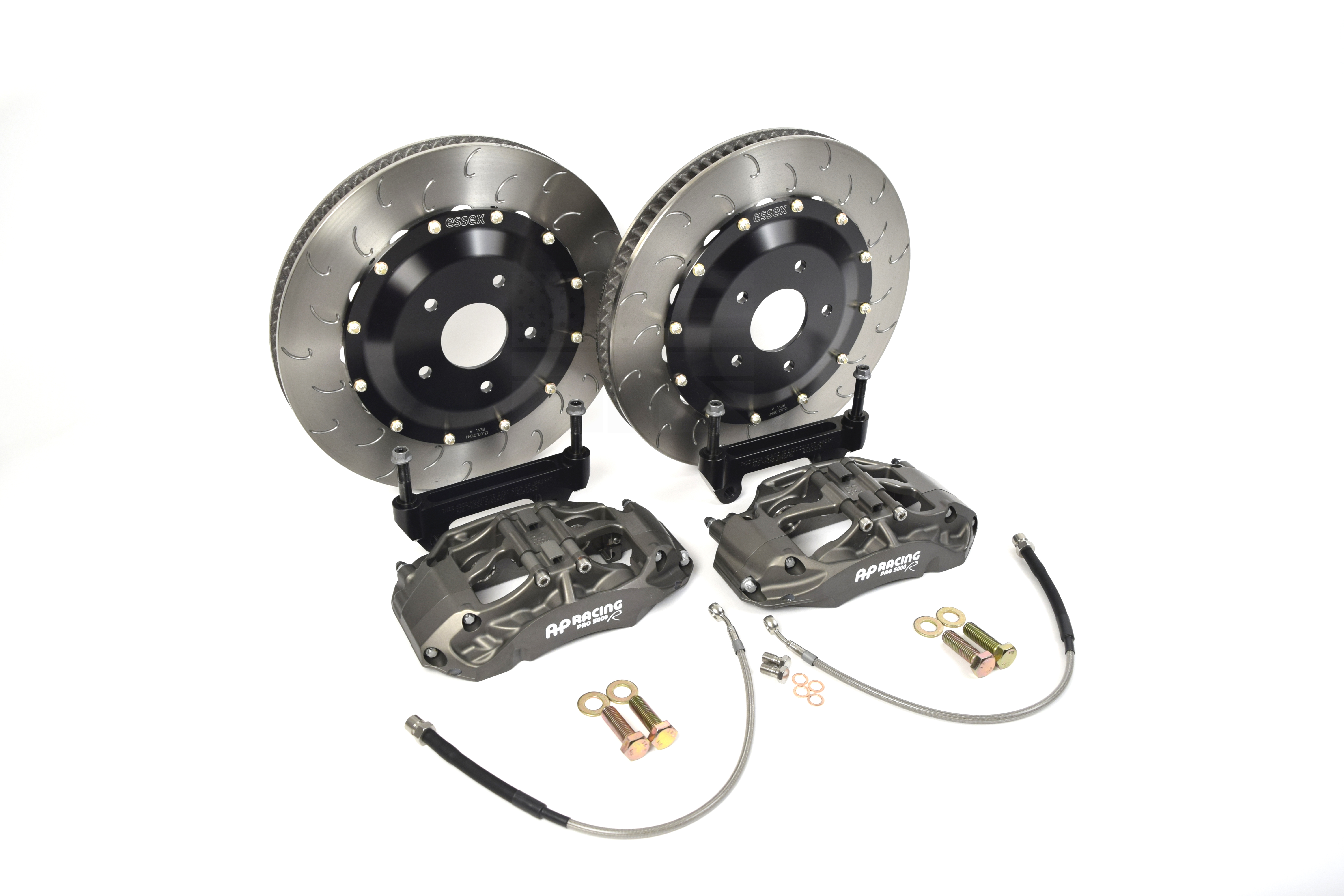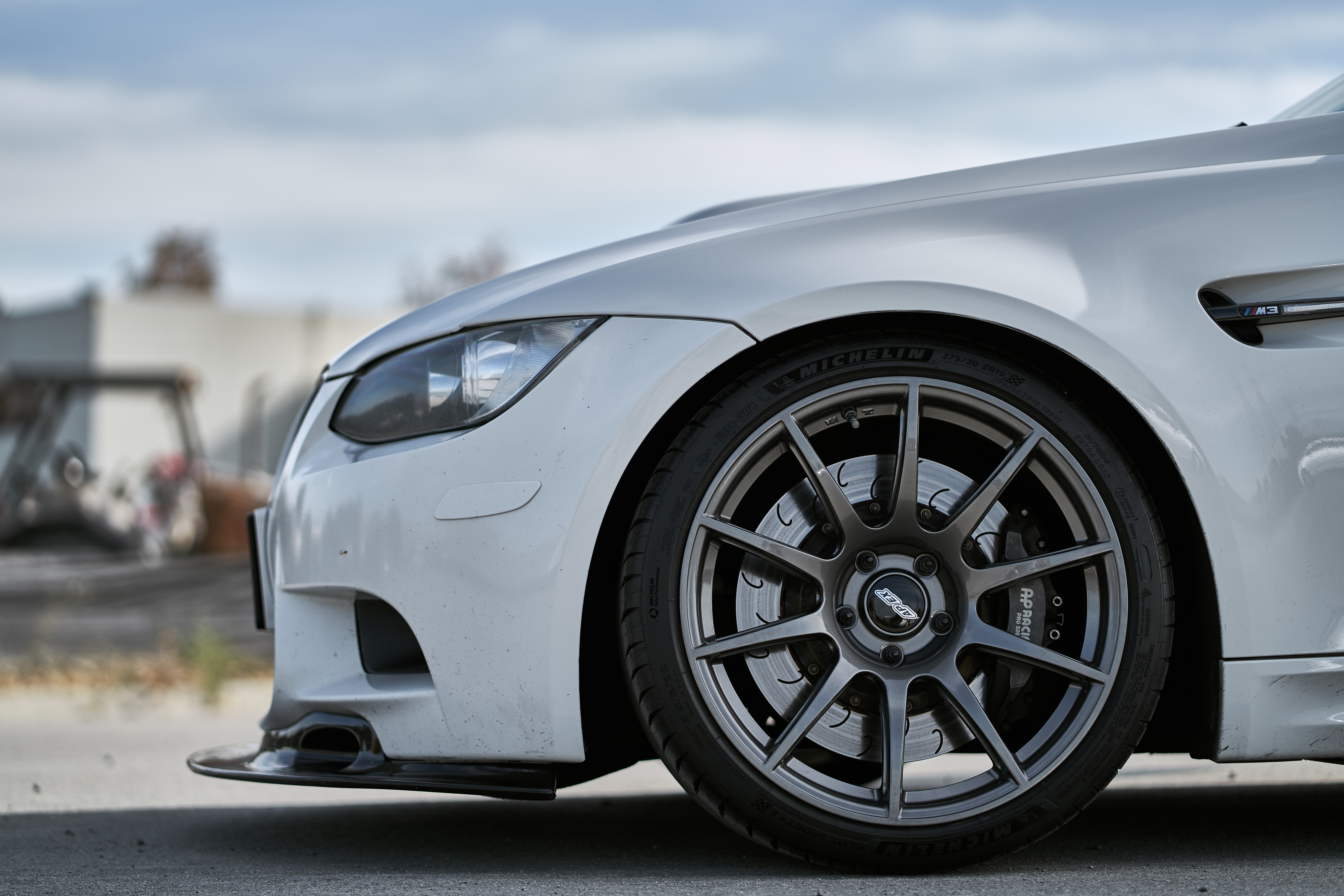 Share:
---
« Back to Listing