Customer Review: Essex/AP Racing Competition Big Brake Kit for Lancer Evo
04.30.2014
We recently sent out a survey asking for customer feedback on our Essex Designed AP Racing Competition Big Brake Kits. The response below is from a customer running our Mitsubishi Lancer Evo Competition Big Brake Kit. He is enjoying the kit and has even taken home some NASA TT victories with it. Here's what he had to say:
Your experience level & driving history
I have been going to the track for 4.5 years now. Started in DE1 with NASA, now I compete in the TT3 group and instruct.
How has the brake kit changed your driving experience?
The AP kit is peace of mind. The pedal feel is consistent and firm. The brakes just work like they should no matter how hard you beat on them.
Problems that the brake kit solved (e.g.- pad fade, disc cracking, soft pedal, etc.)
With the OEM Brembo's, I was experiencing very noticeable caliper flex leading to taper worn pads and spongy pedal under hard braking. I was going through front pads almost every weekend. And the spongy pedal always had me a bit uneasy under hard braking. With the AP kit, almost no taper wear on the pads and consistent firm pedal under all conditions. The thicker pad used in the kit is also much cheaper than the OEM Brembo sized pads and lasts much longer. Front pads now last multiple events.
Favorite product feature
Much lower consumables cost + reliability.
Comparison to other products you've tried in the past?
Miles ahead of the OEM Brembo setup on an Evo.
Overall ownership experience...how easy it to live with?
Very pleased with the product. I can go all weekend without touching the brakes. Just keep a check on pad wear and rotors, and worry about driving better instead of fooling with bleeding and fiddling with brakes.
Customer service by Essex before and after initial sale
Good. The product does what it is advertised to. I would like to see more availability for the full radial depth (D50) pad footprint.
Documentation and ease of install
If you can swap pads and bleed your brake system, installing this kit is no problem at all.
Would you buy it again, and would you recommend it to a friend?
Yes, and I already have.
Anything about the product that you think could be improved?
Keep working on rotor life. Not that it is bad, but the brutal short heat cycles of TT competition leads to enough cracking to need fresh rotors well before there is even any noticeable wear on the rotor. Work with pad mfgs to expand the availability of the full radial depth (D50) pads, particularly Hawk. They are a NASA Contingency sponsor, but their DTC60 and 70 are only available in the D41 radial depth which seems to accelerate rotor cracking issues over the full depth pads.
Race or event wins on our brake kit
A few wins in the NASA Mid-South region TT division against limited competition including this past weekend (4/26/14) at Memphis International Raceway (MIR). Driver and car still a work in progress.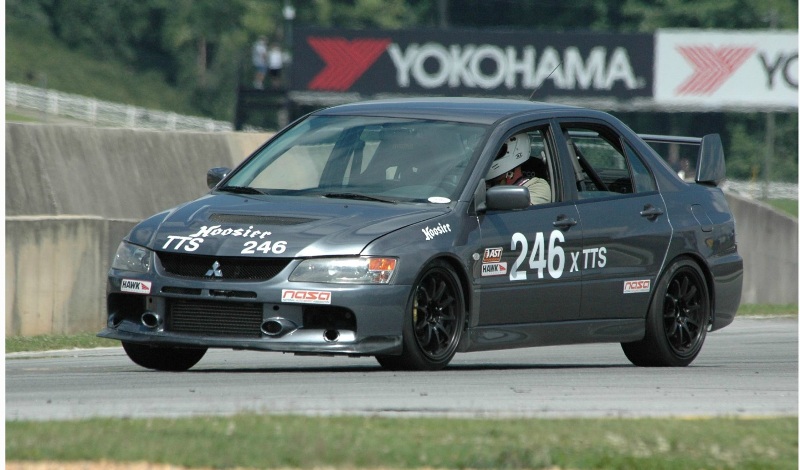 Share:
---
« Back to Listing