Customer Product Review: Essex/AP Racing Competition BBK on a silly-fast BMW 1M Coupe
12.04.2014
One of our customers recently installed our Essex Designed AP Racing front Competition BBK on his gorgeous and rare BMW 1M Coupe. He had the chance to shake them down at VIR, and followed up with a detailed full report:
Having recently installed the Essex-designed AP Racing Competition brake kit on a 2011 BMW 1 Series M Coupe, I thought it worthwhile to provide a brief review of my experience.
First, the car. Although my 1M is regularly driven for a short commute in Washington, DC, it has been extensively modified and spends 30-40 days/year on tracks including VIR, Summit Point, Mid-Ohio and NJMP. While a pretty porky 3,370 lbs., it has 420+ whp and won its class in the 2012 One Lap of America (which I've run 9 times) and was awarded "Fastest Street Car" in both the 2013 and 2014 Grassroots Motorsports Ultimate Track Car Challenge at VIR. Given that it be getting a major power upgrade later this fall, improving its brakes was critically important!
The 1M has the exact same brakes as the V8-powered BMW E9x M3 and I considered what was available from manufacturers including PFC, Brembo and Stoptech. However, the AP Racing kit recently developed by Essex Parts (AP's US importer) hit the sweet spot for me in terms of price, durability and performance. The fact that the new kit reduces unsprung weight by a whopping 28 lbs. was a major plus, as was the ease of pad replacement and the fact that the AP brakes easily cleared my 18" Apex ARC-8 track wheels.
Following a bunch of time on the phone with Essex Parts discussing the kit, I ordered the brakes and pads. The front and rear kits arrived shortly thereafter in four very sturdy boxes that each contained smaller boxes with rotors, brackets, brake lines, fasteners/hardware and both street and track pads. Each component was clearly labeled and the calipers were impressively encased in custom foam-filled packaging.
I'm no professional wrench, but the installation was simple and the instructions were excellent. Once finished, I installed the street pads (Ferodo DS2500), bled the system, and drove to my favorite local rotor and pad bedding-in road. After the bedding was completed, a couple of things were immediately noticeable – the brake pedal engaged just a bit higher (good!) and there didn't seem to be any pad knockback.
Of course, the real test would be on track, and I soon spent 3 days on VIR Full. Swapping in some Ferodo DS1.11 track pads was quick and easy. After bedding them in during the first track session, I went back out braking progressively later than I had in past. Fade and knockback was non-existent and there was much greater sensitivity and "modulatability" in the brake pedal (including braking on the back straight where I see a GPS-verified 150+ mph). This gave me a lot of confidence in the brakes! Although my lap timer wasn't working, I'm certain that I'll be significantly reducing my lap times.
After three days on track, I closely examined the pad and rotors while swapping in the street pads for my drive back to Washington, DC. (Yes, I drive my car to the track and pull a small trailer with my track tires and equipment.) Despite the absence of any brake ducting, I was very pleased to find that there was surprisingly little pad wear and that neither the pads nor the rotor showed any signs of distress.
All in all, I'm extremely pleased with the Essex-designed AP Racing Competition brakes on my car!
Neil Simon
We definitely look forward to hearing more about Neil's exploits in his killer 1M!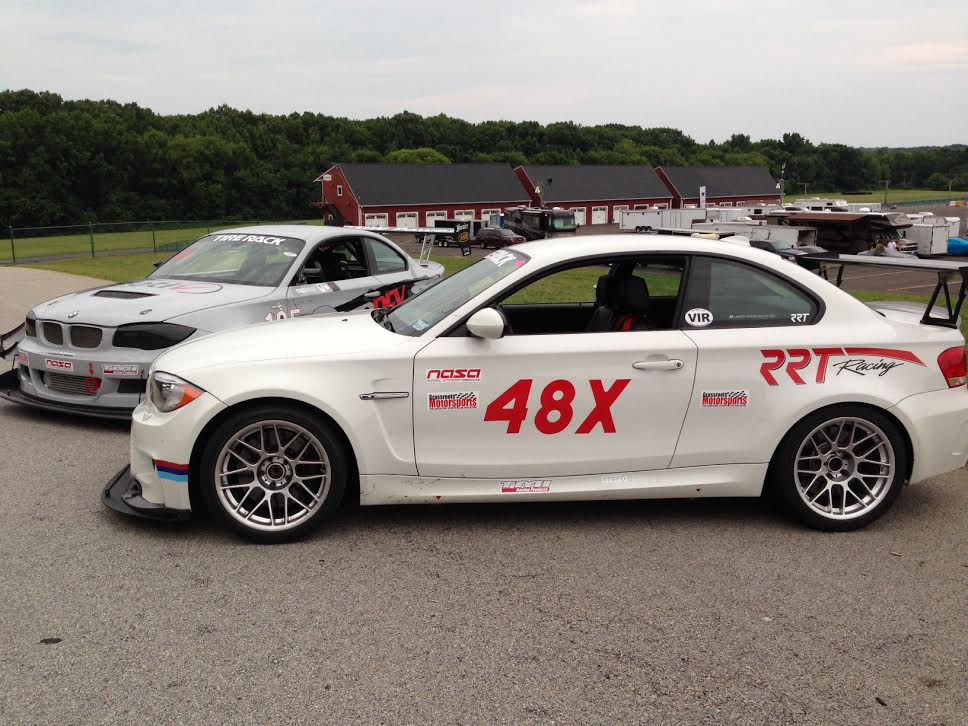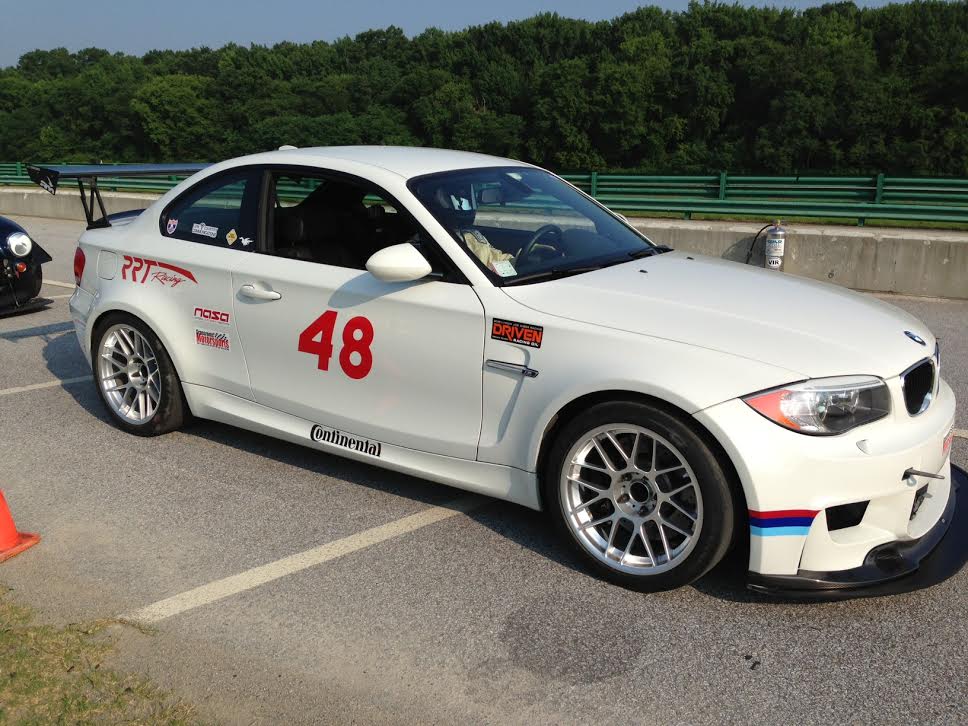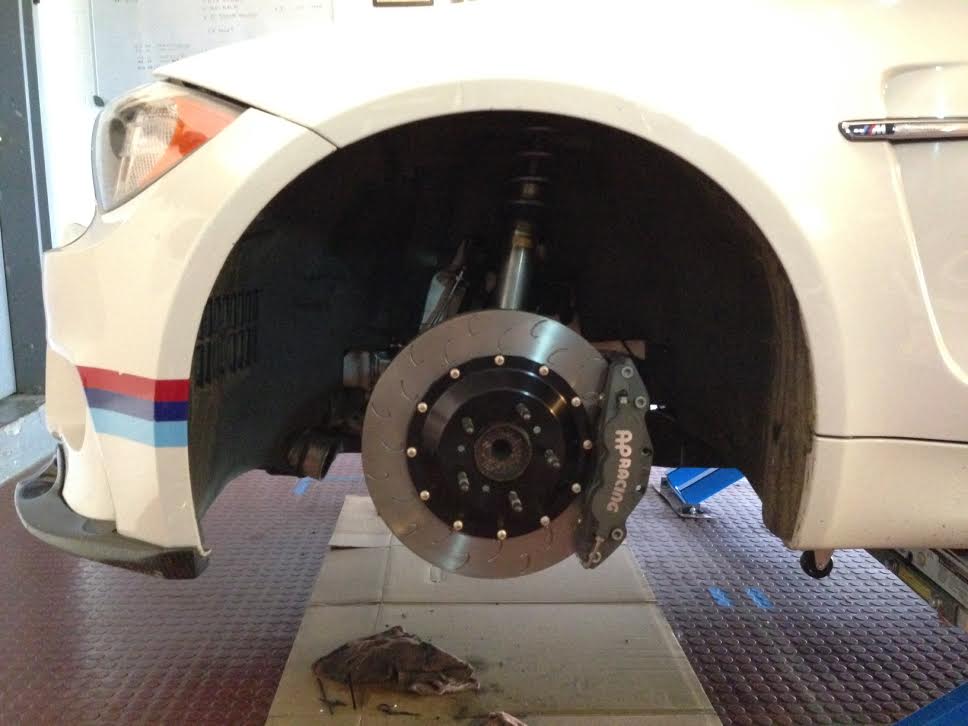 Share:
---
« Back to Listing