Competition Brake Kit Testing
08.23.2012
Our first day of on-car BRZ brake testing is in the bag! First we tested the car in as-delivered stock configuration (stock wheels, tires, brakes...down to the spare tire in the trunk). We followed up with an evaluation of the OEM brakes combined with some popular upgraded tires (Hankook RS3's) and some modest weight reduction (spare tire, tools, etc. removed). Tests were then conducted on both our Sprint and Competition Brake systems. We also had our newly released front and rear Spiegler Stainless Steel Brake Lines on the car with our brake systems. We looked at deceleration rates, stopping distances, disc temperatures, pedal travel, brake bias & stability, etc. The Competition Brake Systems performed exceedingly well, and the next step will be to get them out on the racetrack for some torture testing under high-stress conditions. Our systems will be going into production soon, and we predict some seriously happy customers in the very near future!
It was a lot of work getting ready for testing, but the guys all chipped in and got 'er done! Below is a pic of Jude taking some measurements from the car. How many of your engineers have mohawks?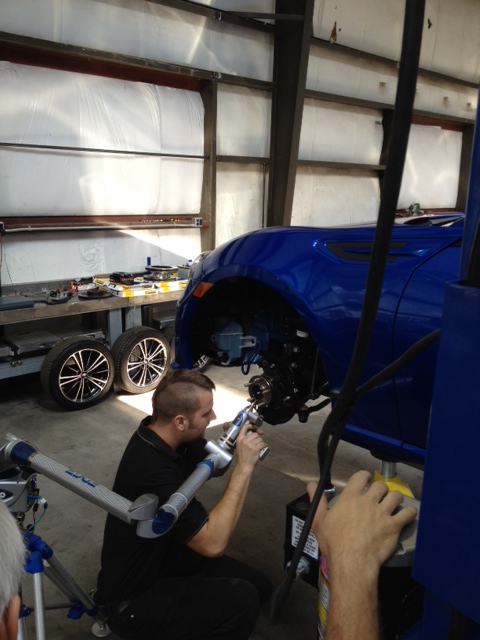 All of the testing in the world won't do you any good if you can't collect data. We had to fab some custom infrared sensor mounts for the car so we can see brake disc temps in real-time. While testing the OEM brake setup, we wanted to stay as close to stock as possible. As such, we left the brake dust shields intact, and cut a hole through which our sensors could peer. After the car was prepped, we set up a test course on an old runway. It is a lovely strip of long, straight road that allows for safe evaluation.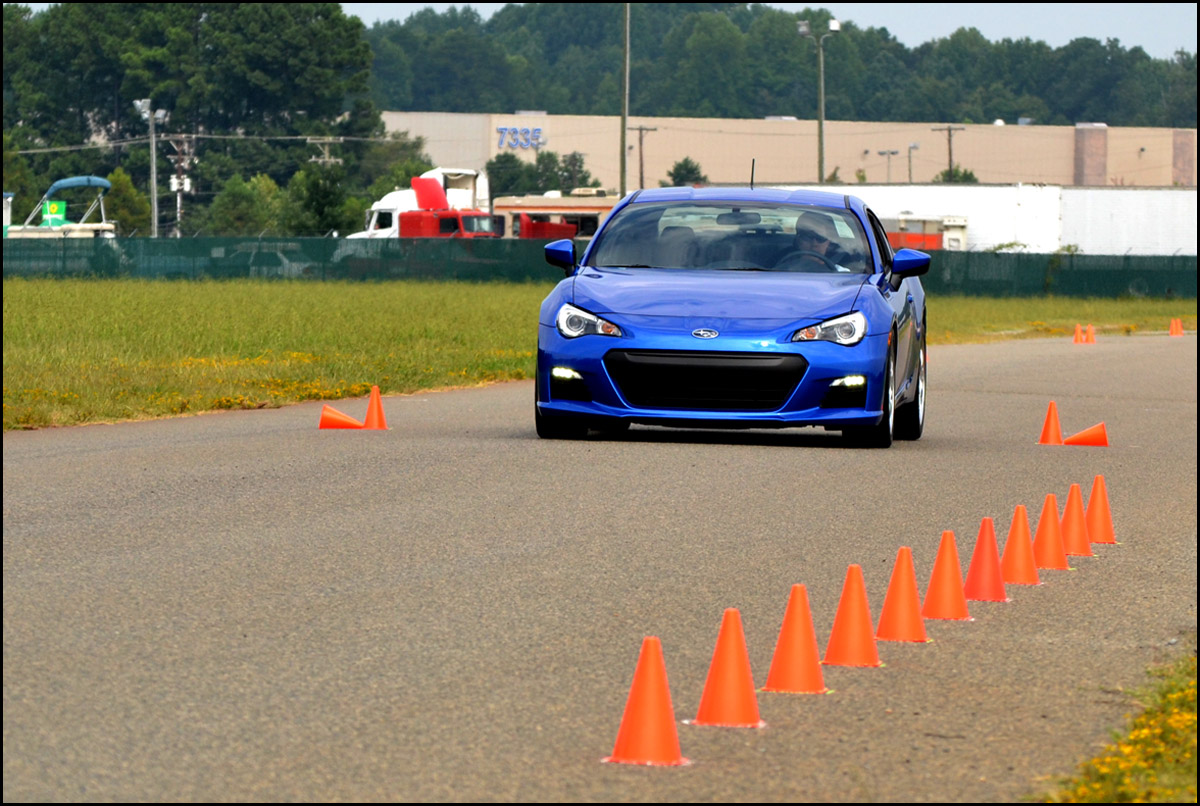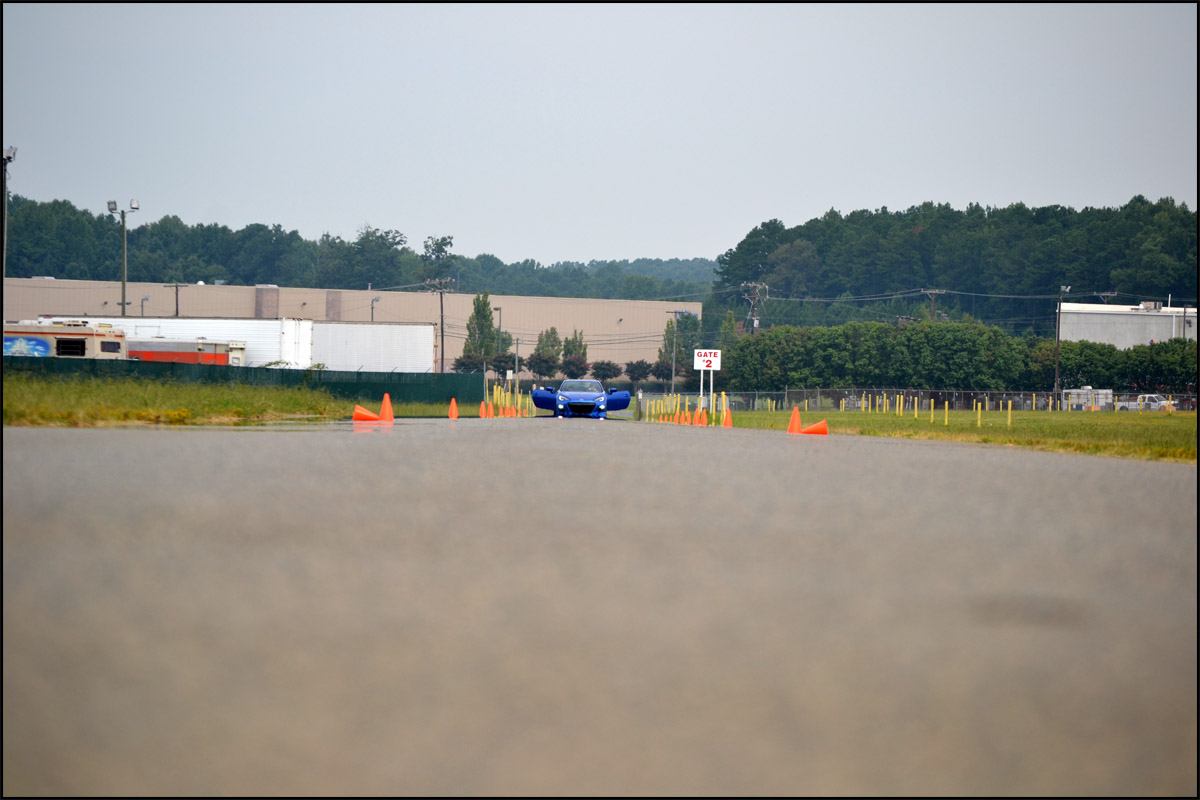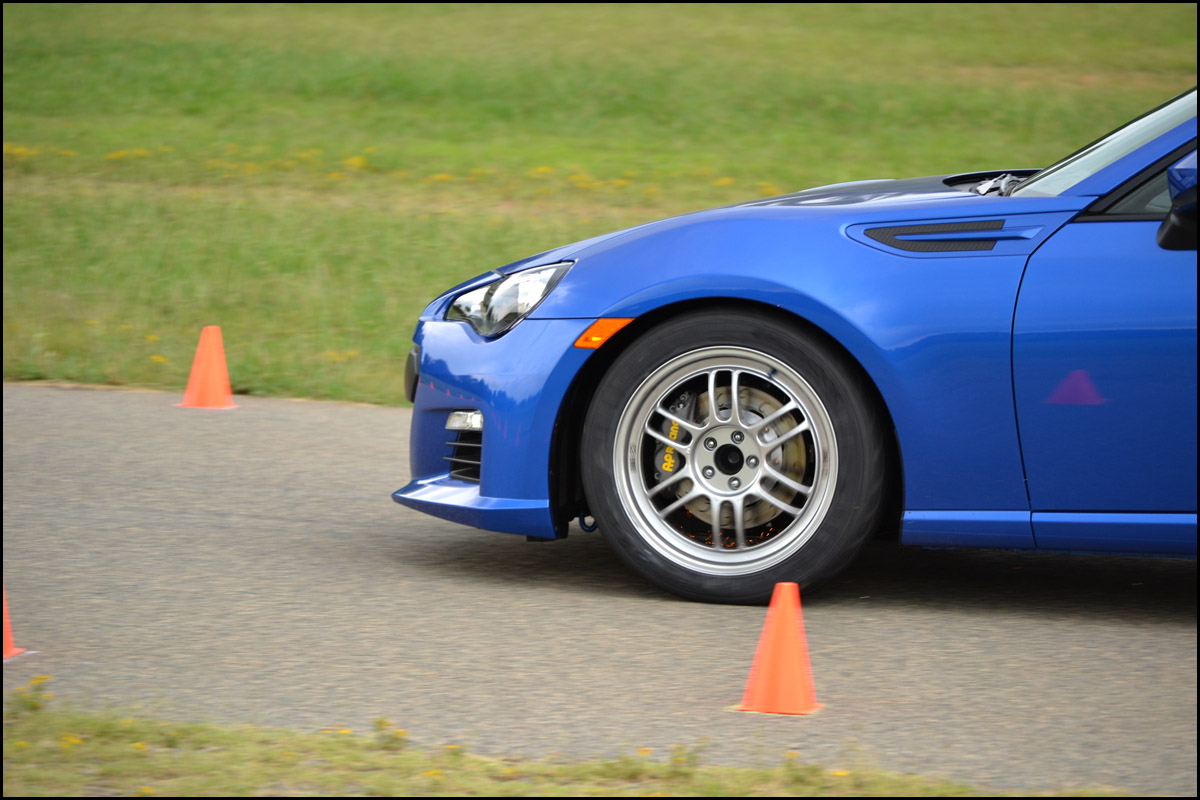 In addition to the on-board sensors, we also took disc temps with a gun.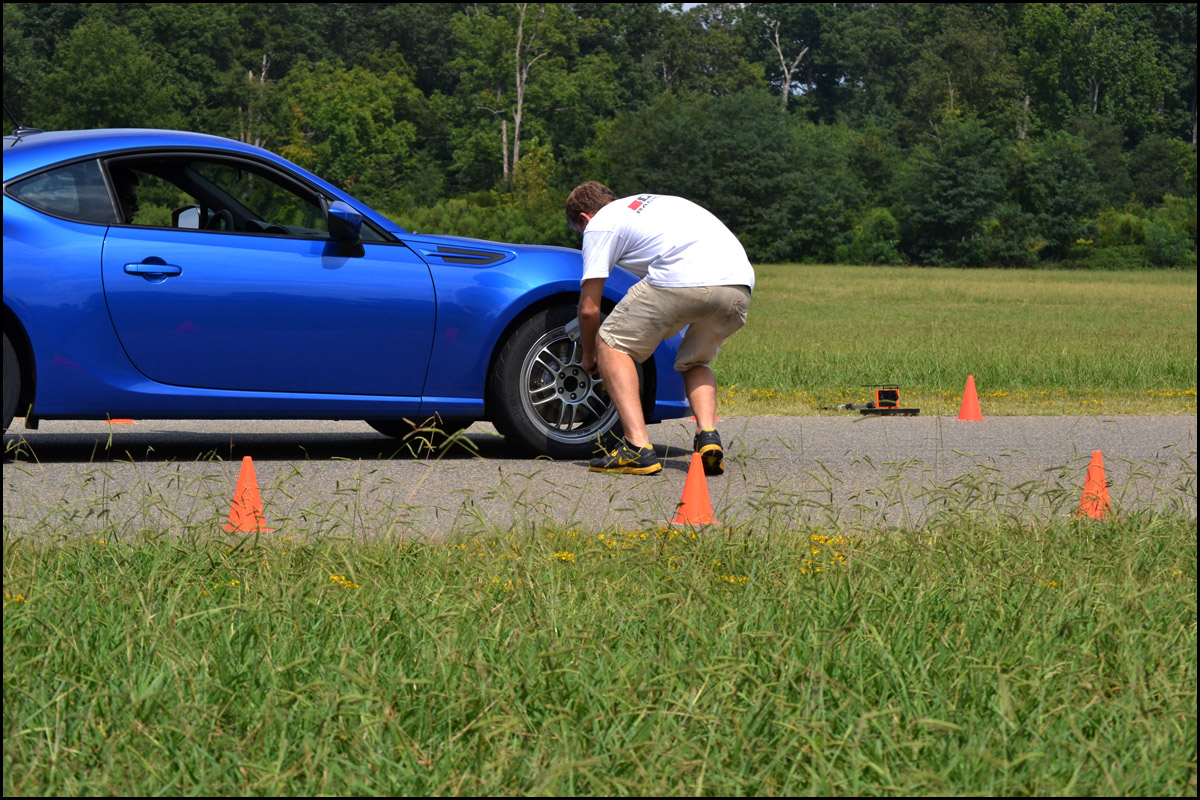 Here is a shot of our Sprint System during testing, behind Enkei RPF1 17x8+45.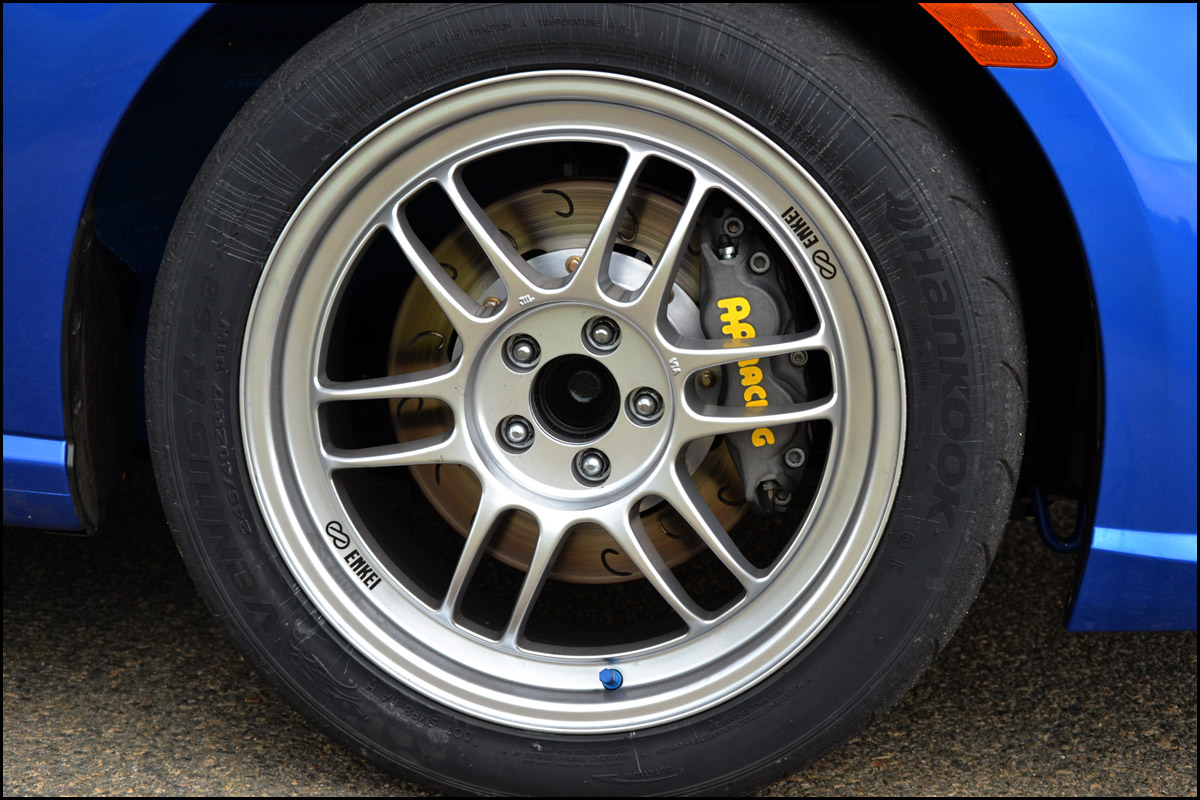 At the end of the day when the trailer was packed, there were still a few spare minutes for some requisite hooliganism! :)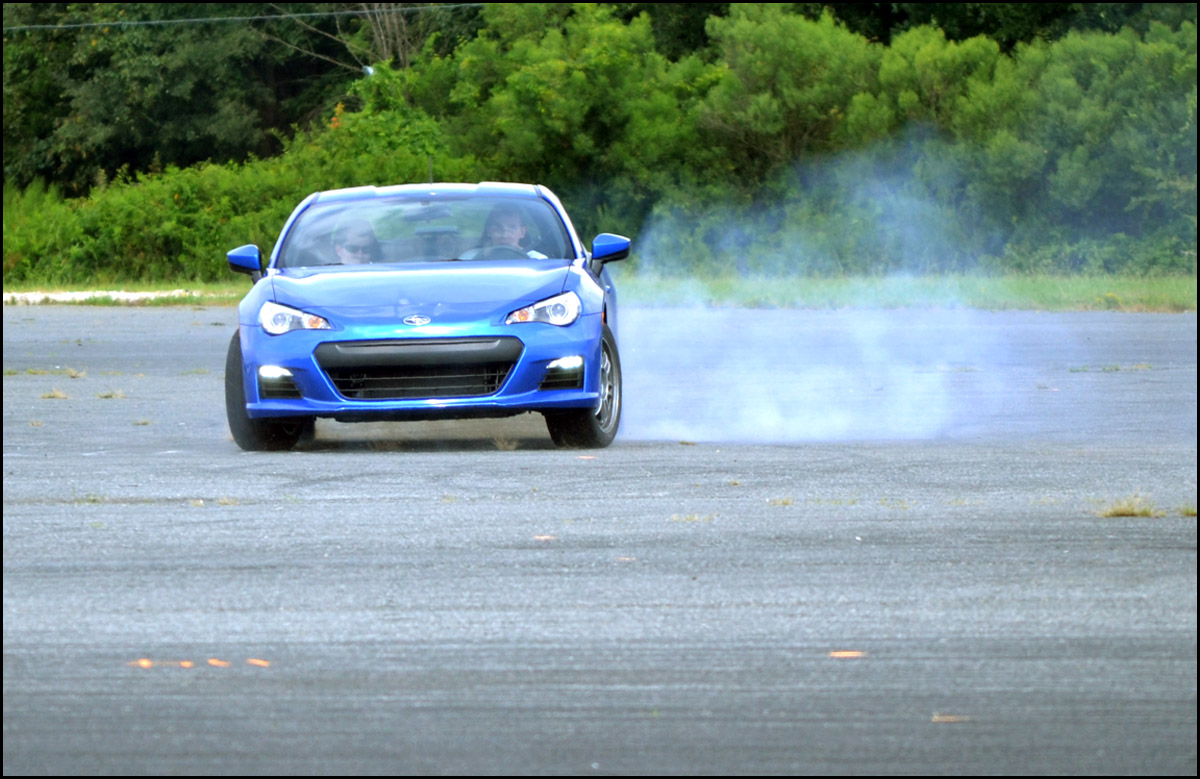 Stay tuned for more news soon!
Written by Jeff Ritter

Share:
---
« Back to Listing