BP3D Competition's FR-S now leading championship with our Essex/AP Racing BRZ Sprint BBK
07.24.2015
The BP3D Competition team has been racking up podiums with our Essex Designed AP Racing Sprint BRZ/FR-S Big Brake Kit, and Essex is proud to be a part of the success. Here is what the team had to say about a recent race weekend.
BP3D Competiton was at ICAR during the Ecko 100 Nascar Canadian Tire weekend. We had two cars for the occasion, our #24 Scion FR-S and the #16 RSX that was rented to Marie-Laurence Paquin. Four races took place during the weekend, two on Saturday and two on Sunday. 29 participants were at the starting grid for the second event showing some F1 style start (stopped)
Marc in the FR-S finished 3rd in the first race and Marie-Laurence in the RSX finished 6th. Not bad for a beginning but the rest would be even better showing that reliability and consistency pays off.
In the second race, Marc got stuck in traffic after an incident at the start and ended up last to climb his way back up to 4th while Marie-Laurence gets her first podium with a great 3rd place. This race will be remembered for its two big accidents, disqualifying our main opponent at the championship for the weekend.
3rd race puts both drivers on the podium, Marie-Laurence in second and Marc in third due to a four wheels off penalty.
The 4th and last race proved how efficient the team is, putting again both drivers on the podium with Marc in second, making the fastest race lap of the weekend and Marie-Laurence just behind in third place. Three podiums for each driver on a 4 races schedule, not too bad!
The FR-S suffered some supercharger problem early in the weekend but was able to make it through. We are still unsure as to what happened but oil seemed to be coming out of the vent on top, spewing oil in the windshield right in the driver's face because of our vented hood. Luckily the next event won't be before six weeks, giving us some time to find a solution. We were just barely ahead of the championship but with this event craziness, with the multiple penalty, disqualifications and our reliability and consistency, the #24 FR-S is now leading the championship with 881 points while its closest rival is at 744 points.
We would like to thank our main sponsor Perry Performance for their support as well as Racecomp Engineering. For our next event, we will receive the help of Essex also for our front AP Racing sprint big brake kit. It is nice to see the big players in the 86 community and vendors support the racers who use their products. We hope we can make them shine and show that their products can help our team win the championship.
Here are some pictures of the weekend.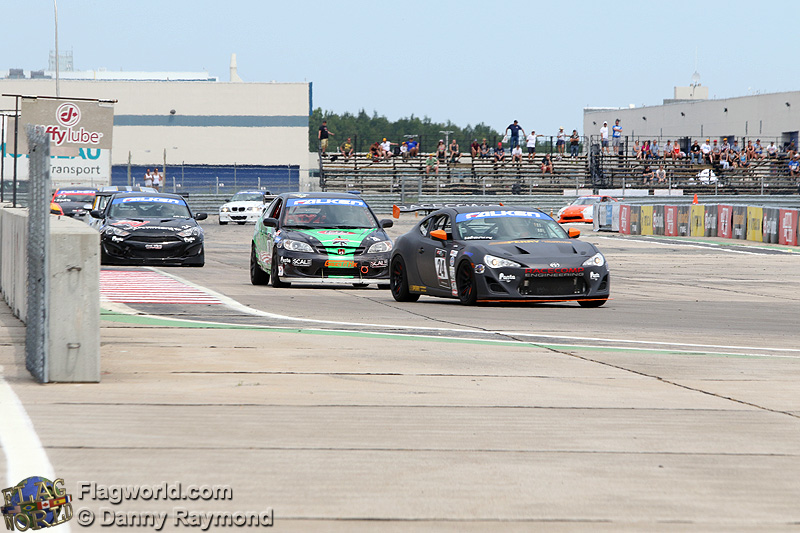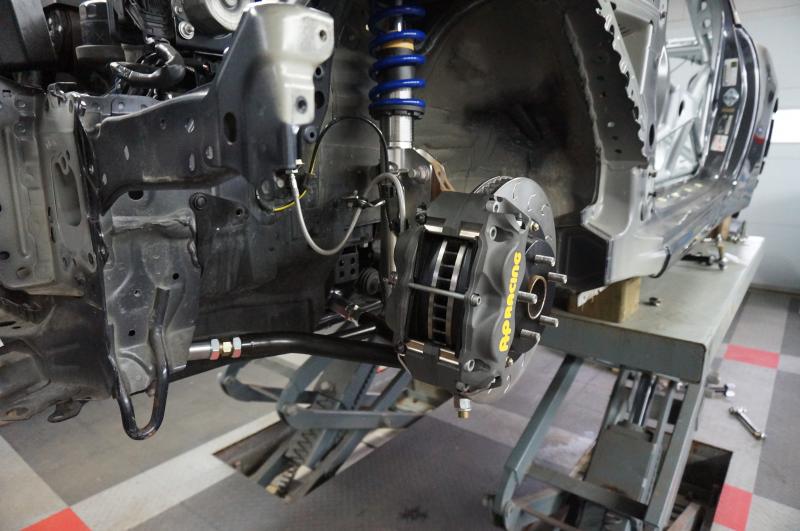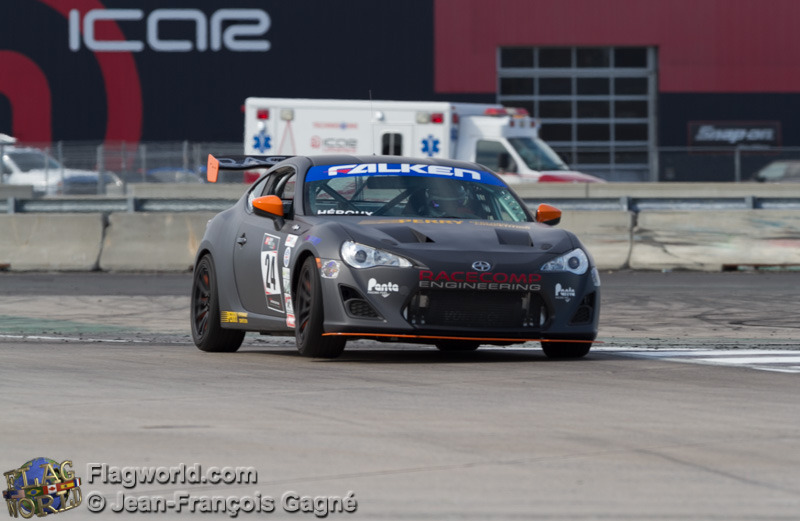 Share:
---
« Back to Listing