BMW M4 Owner's Long-Term Review of AP Radi-CALs vs. OEM Carbon Ceramics
10.11.2018
One of our customers residing in Turkey recently posted a great long-term review of our front and rear Essex Designed AP Racing Radi-CAL Competition Brake Kit for the BMW M4 (post can be seen on the M4 forum here). We don't have too much to add, other than we're glad that he is enjoying them so much! Here's what he had to say:
"I have been a long time member of this forum and I have decided to write this review about my long term ownership of the Essex AP Racing BBK(CP9660/9449) since I'm really happy with the product and the amazing team who always help me with my relentless questions and queries about the product.

Let me start first with my experience with CCB. I bought my M4 used at roughly around 3k miles and I didn't have much selection and the car had CCB on it. I decided that they look nice and why not give it a try. After using the car for a while I understood that CCBs have many cons such as:
Very noisy, very bad at low temperature(almost learnt this one in the hard way), 1second latency at heavy rain autobahn drive and most of all super costly at track. They have only two pros from my perspective, very consistent braking on track and the looks of them.

I'm going to 20 track days with my car every year and attending 2-3 sessions each time which are 20minutes each. The track which I'm going is Istanbulpark GP track which used to on F1 calendar in the past in the track is very hard on the brakes. After one year my discs were gone, all the markers were in very bad condition and I had to replace them for 6k$.(Thank god I found a forum owner who wanted to sell for this price.) 6 months later, my discs were going bad and I was consistently stressed about them and I was babying them, their markers started to disappear again.

Finally, I decided to move to iron brakes. I had three brands in my mind Essex AP, Stillen AP and Endless. After reading reviews about all three and creating pros and cons, I decided to go with Essex AP due to their extensive racing experience and their BBK being able to sustain much easier and cheaper and their YouTube videos helped as well. I contacted Jeff from Essex AP, he gave me great confidence with his knowledge and with the way he endlessly replied to all my questions with backed up scientific facts. After all, I finally understood that bigger isn't the better in every case.

I ordered two brake pads as per Jeff's recommendation, Ferodo DS2500 and Ferodo DSUNO. You can see below how good was packaging and the condition of the boxes even after traveling from USA to Turkey.

Coming to the pros and cons of Essex AP BBK.

Pros : Very little to none squeaking with DS2500, very easy and fast brake pad change(most of the time, I'm doing myself even though I'm no good at mechanics), zero brake fade on track, faster reaction even very wet conditions or low temperature, very good modulation of brakes, very easy and relatively cheaper to sustain vs other brands or CCB(both pads & rotors wise), big selection of brake pads, dealing with good people and chance to get recommendations from really experienced people like Jeff about any subject (he even gave comments/suggestions about my brake duct project design and airflow needs of BBK) , shorter braking distance then CCBs, not much brake dust but 437Ms can be deceiving, last but not least thanks to their featherlight calipers they are very comparable if not lighter than CCB system.

Cons : Squeak like hell with DSUNO(not a problem at track but coming home people looks disapproving of me as if my pads are too old for my car ) , even though stand alone they look very high quality and nice, super big CCBs look more flush. Honestly I cannot find anything else.

I hope I didn't bore you with my long story, please let me know if you have any questions, I would be happy to help.

PS. I have no relation with Essex AP, I just am a really happy customer who became their fan."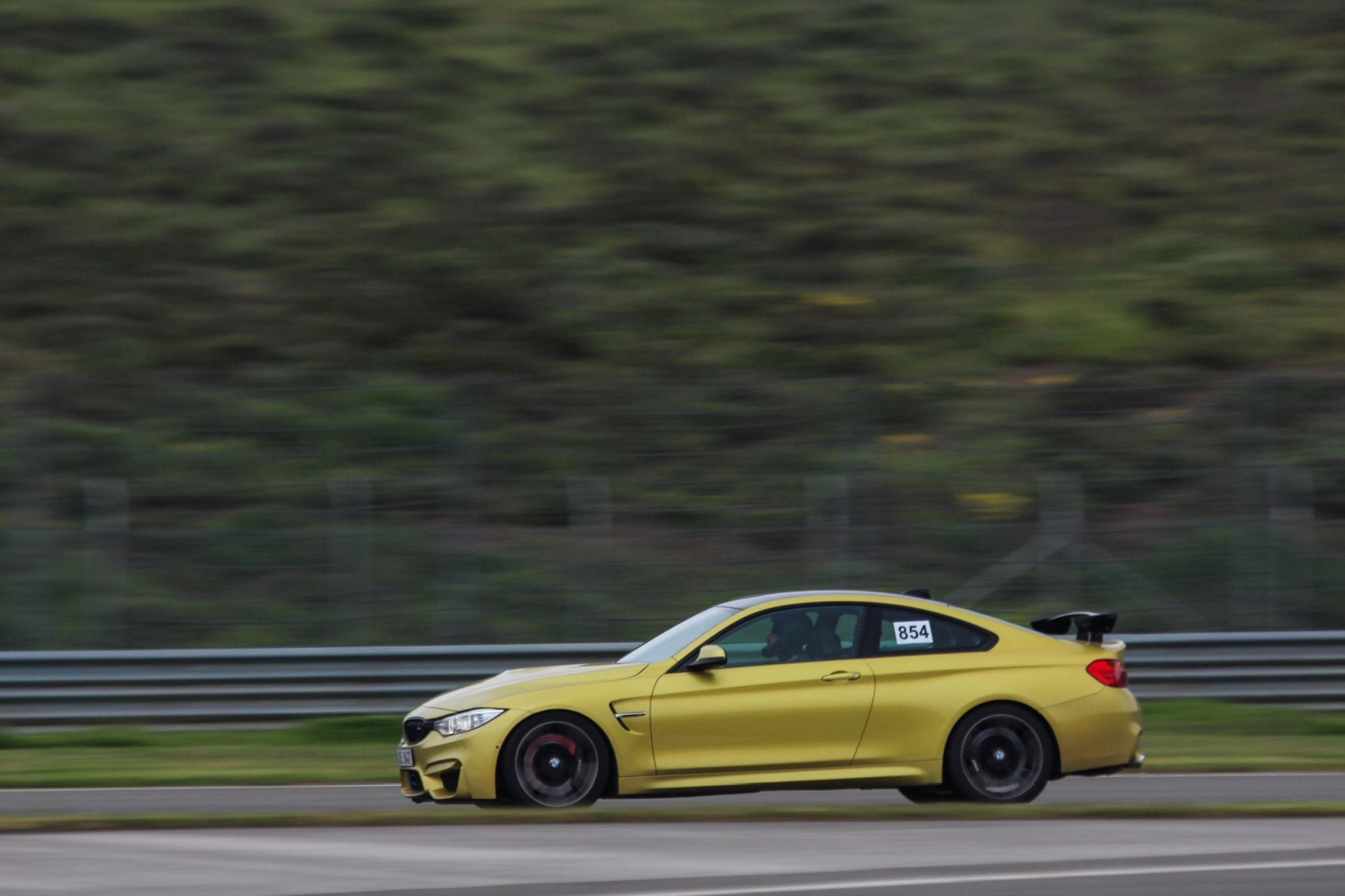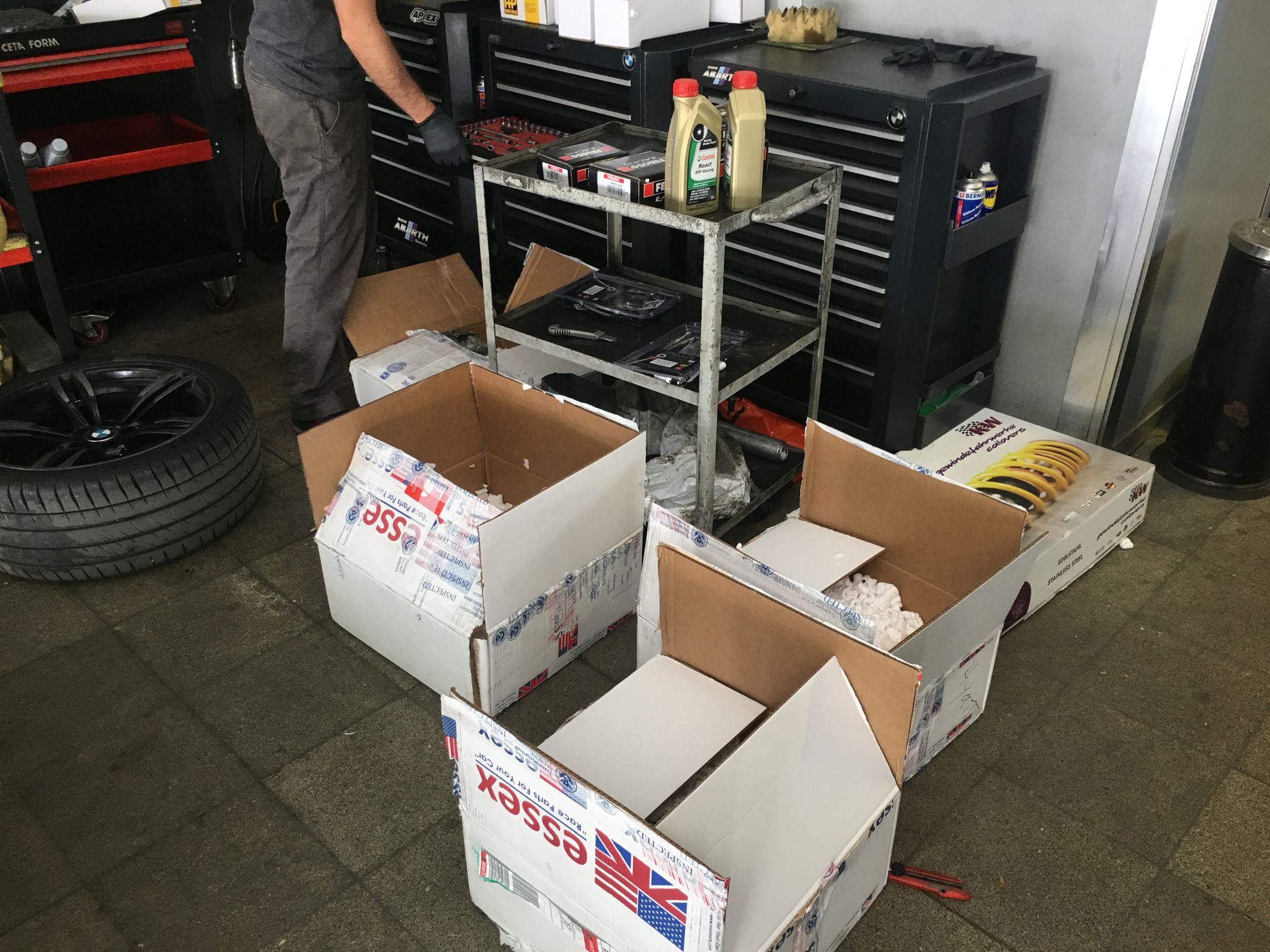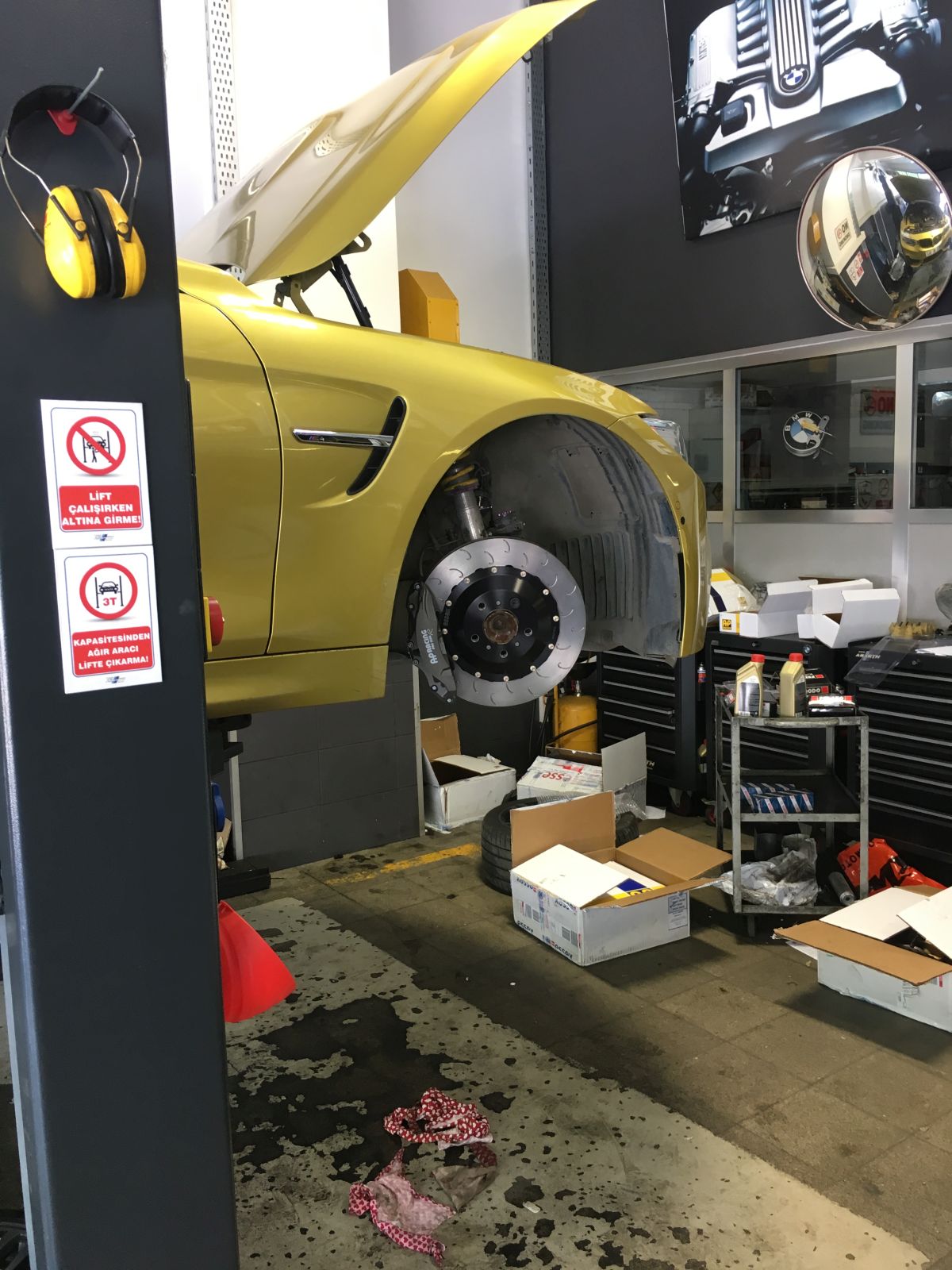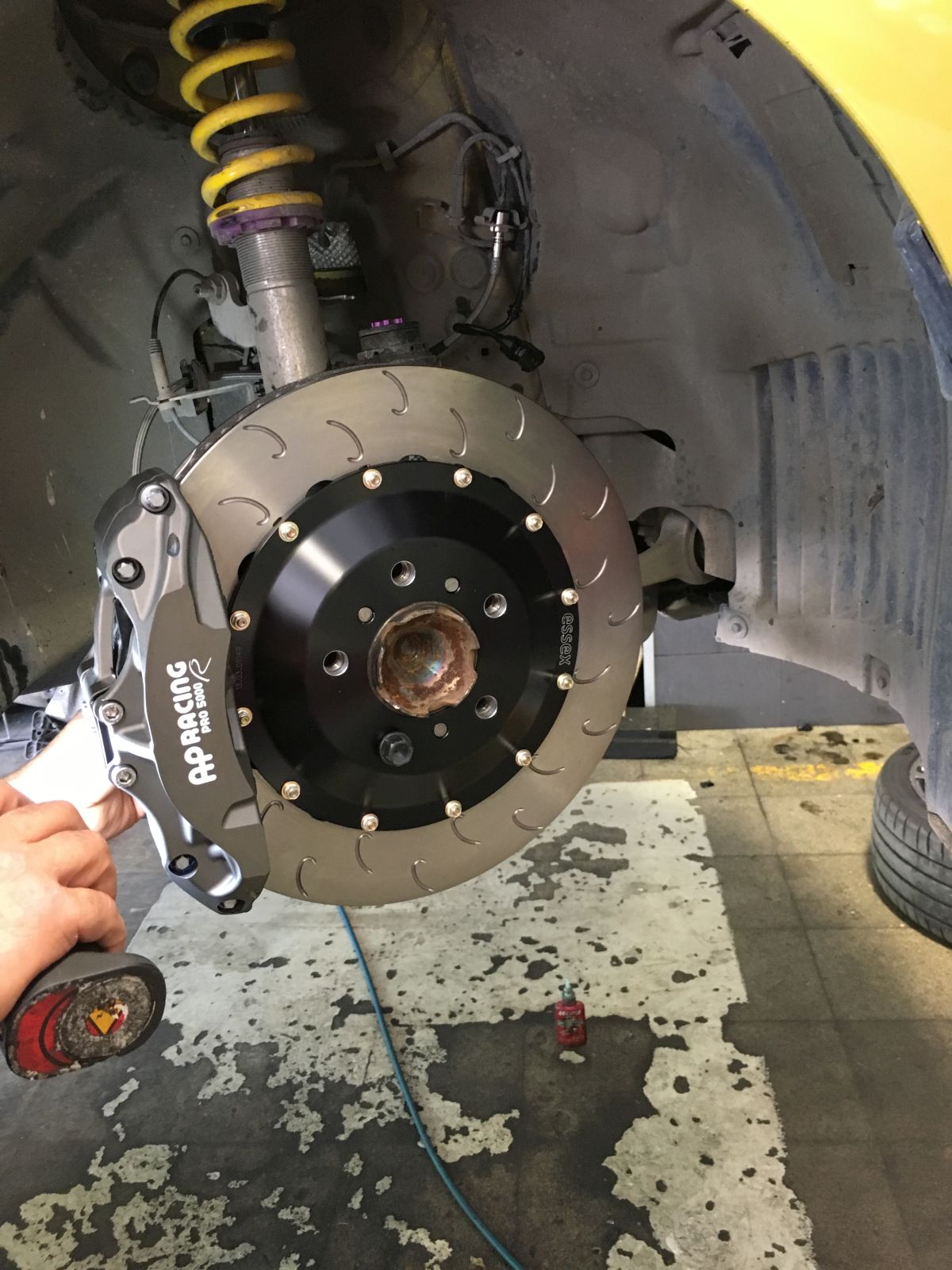 Share:
---
« Back to Listing