Audi TT-RS owner reviews our Essex Designed AP Radi-CAL BBK after lapping, autoX, and dragstrip.
06.28.2018
One of our customers posted a glowing forum review of our recently released Audi TT-RS Essex Designed AP Racing Radi-CAL Competition Brake Kit after thrashing it for a weekend at the track. As you can see in the review, this customer is extremely enthusiastic about the host of benefits our kit provides, from the long-term cost savings, to massive unsprung weight reduction, to the huge boost in confidence he gained behind the wheel. He previously ran one of our brake kits on his Lancer Evo IX, so our brake kit was one of his first mods when he decided to turn his new ride into a track toy. Below is what he had to say. You can see the discussion on Audizine.

"Hey fellow enthusiasts, I'm proudly sharing the wonderful experience I've had with the Competition front kit on my TT RS.

Last weekend I attended the MAP Proving grounds event In Brainerd Minnesota, I love this event due to the number of events and track time you can get under the seat belt, I participated in 2 Autox, 2 HPDE, 3 Passes down the dragstrip, And a standing start timed shootout on the competition road course. Phew, 3 Tanks of 93 octane were consumed!! This car performs!!! http://www.cwscc.com/2017/wp-content.../TTS-FINAL.pdf

This was the cars maiden track voyage for me and shakedown for the brake system.

I know the vast majority of you are thinking, we have shiny red 8 piston calipers with rotors straight from hell designed by Audi sport, There's no logical upgrade. You're right, if all you intend to do with the car is a spirited canyon run here and there and run it down the 1/4 move along, these aren't for you... I'm positive Jeff has a great combo of pads or mild upgrades to the factory setup that will allow higher thresholds then the factory setup would otherwise be safe for.

If you are serious about using your car regularly on track these are worth consideration, as you already know having full confidence in your abilities and your vehicle is paramount to safety and speed when it comes to track days. After hearing of horror stories of people burning up their factory brake setups i knew long term I would need a better solution.
I did some simple math on cost comparison between replacing factory pads and rotors vs. the AP competition kit and was instantly drawn to the cost effectiveness. I got a hold of Jeff Ritter and placed my order.

Install was easy, straightforward, and had solid directions to follow, I immediately noticed the differences that Jeff had made clear over the phone, Their info is far better documented on their website then i could ever do so if your interested like I was read about it here.
https://www.essexparts.com/essex-des...372mm-audittrs

I did a quick bed in at the track.
The setup that Jeff recommended for my needs was:
AP Fluid
DSUNO front pads
2500 Rear pads
And obviously the competition calipers, rotors and associated hardware.

Simply put this setup performed perfectly,
ZERO instances of pad knockback, fade, or driver uncertainty from fully cold to hot lap after hot lap.

For HPDE I was pushing braking zones to their absolute limit, often my braking marker was between the 1-1.5 marker on track no small feat for a fairly quick and 3400 pound car, these inspire so much confidence that you will not think twice about having the same misfortune other audi owners have experienced with their factory setups.

I really appreciate that someone from the ''race world'' has stepped in to offer us such a badass setup that will improve your TT or RS3s track performance, From repeated long term cost effectiveness to lightweight (pulling 20+ pound off the Nose is a welcome perk) these are a must consider for the serious competitor. Notice that on Audis LMS cars they do not run the street setup our cars are delivered with.... They are just that a STREET friendly brake setup. Wanna track your car, get a serious track setup! I learned the hard way years ago when it come to brake setups do not simply think good enough is all you need.

Lastly I wanted to note after a full weekend of tracking the car, there was no noticeable wear on the rotor or reduction in pad thickness, wear was minimal, ABS performed flawlessly with correct bias front to rear, and I was able to make the car do as i pleased, trail braking, threshold braking, quick jab after some S curves not a problem.

I'm sharing a couple pictures that an aspiring photographer snagged from the weekend, let me know if there are any questions I can answer. I'm not a sales guy from Essex just a passionate Audi enthusiast that has seen a great product that I think is top shelf. If you have specific questions about the brakes refer them to Jeff Ritter, he is an absolute asset for all of us to reach out to."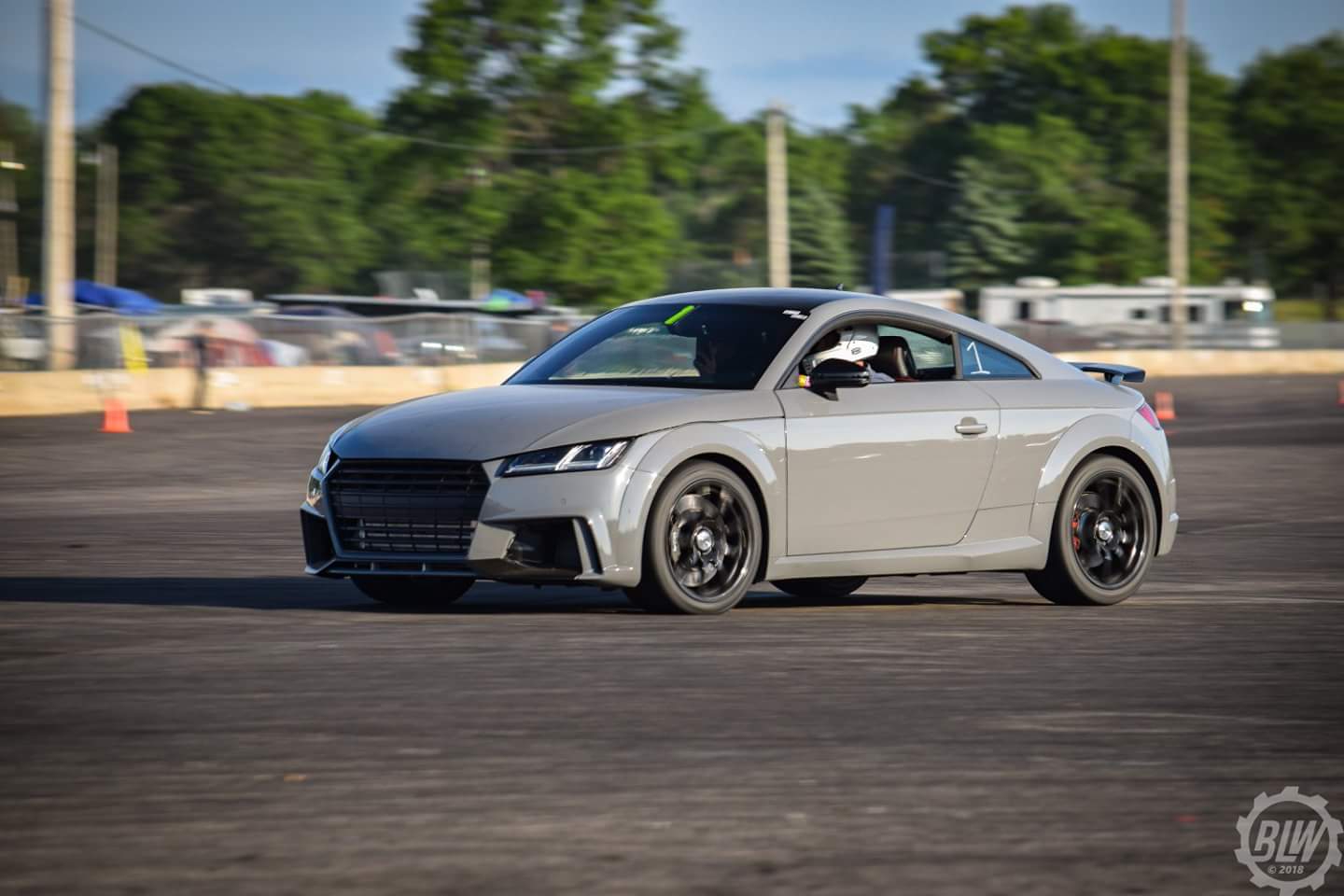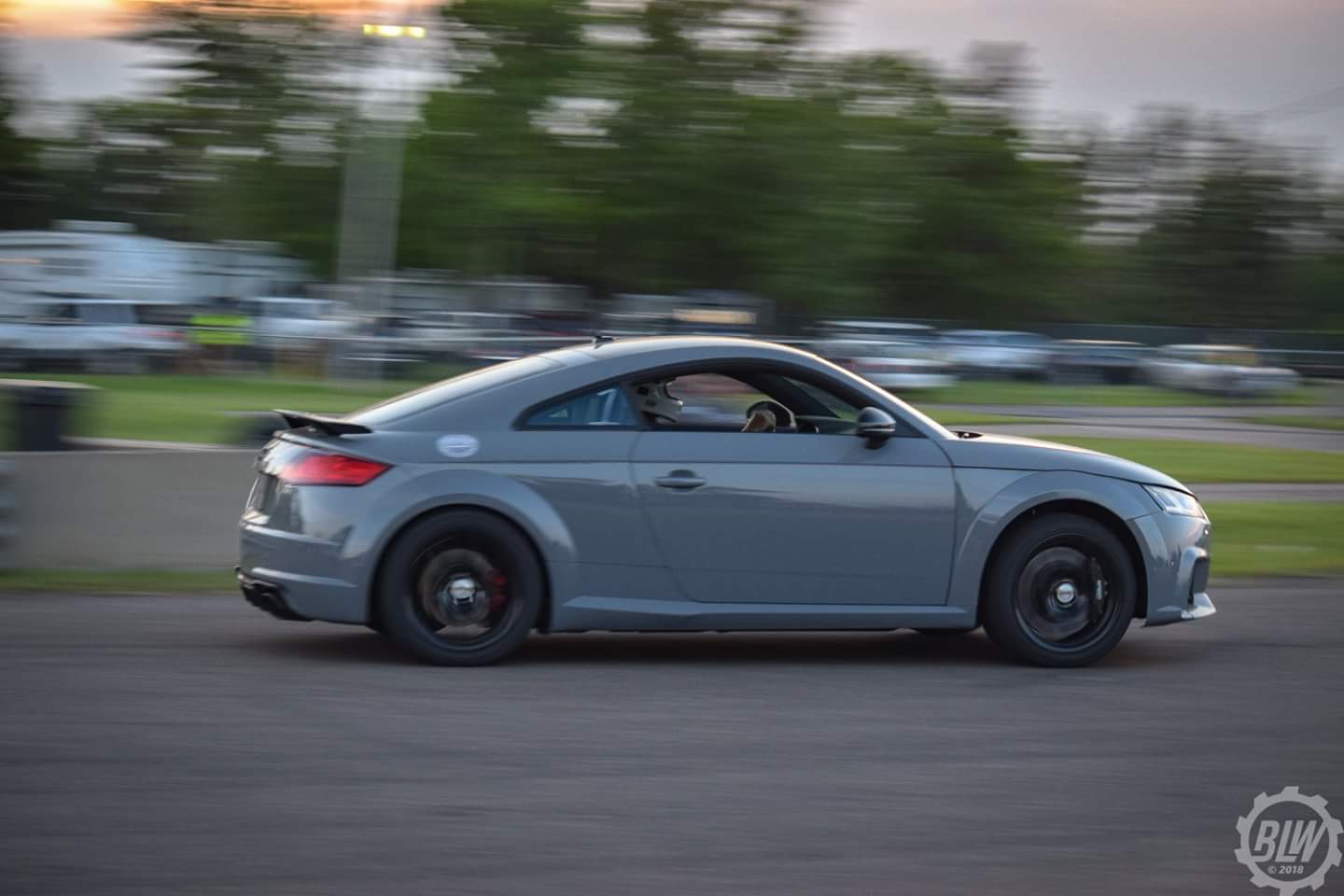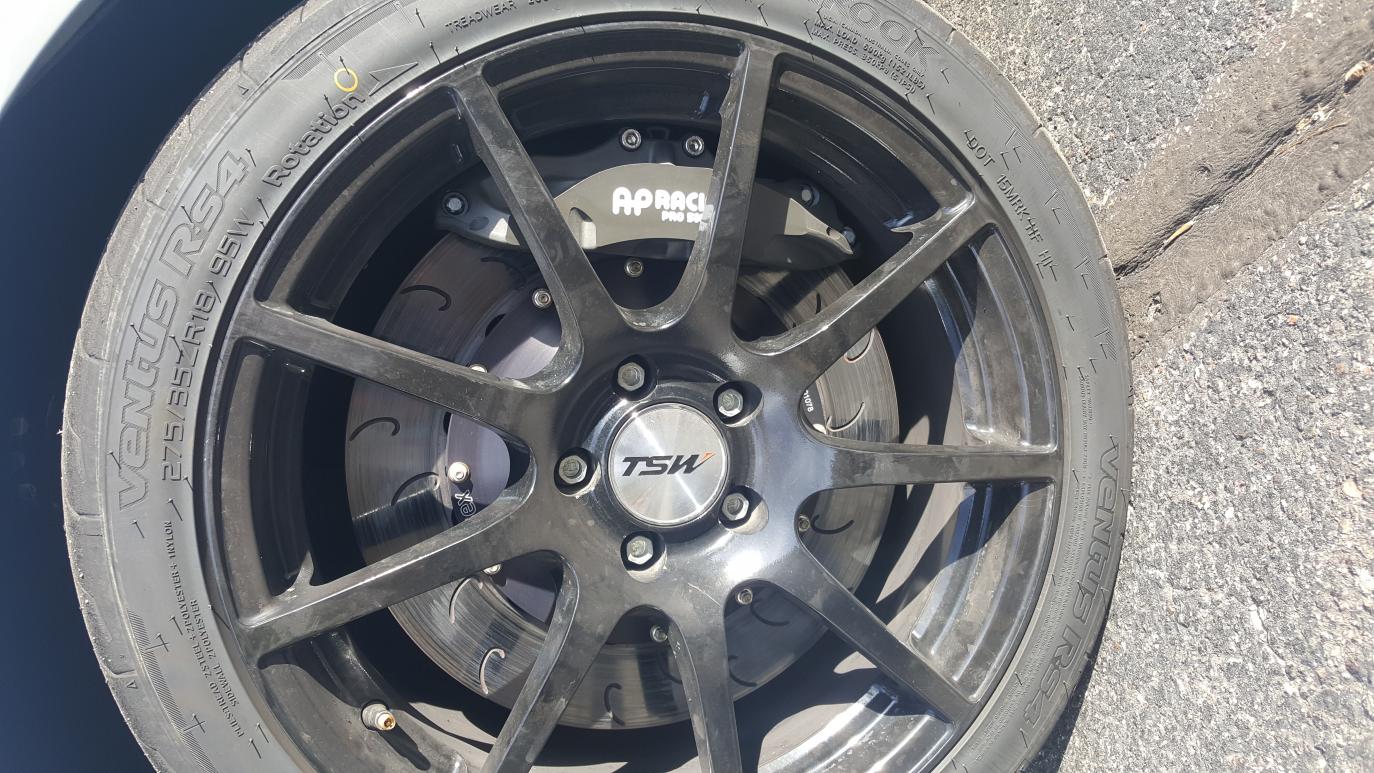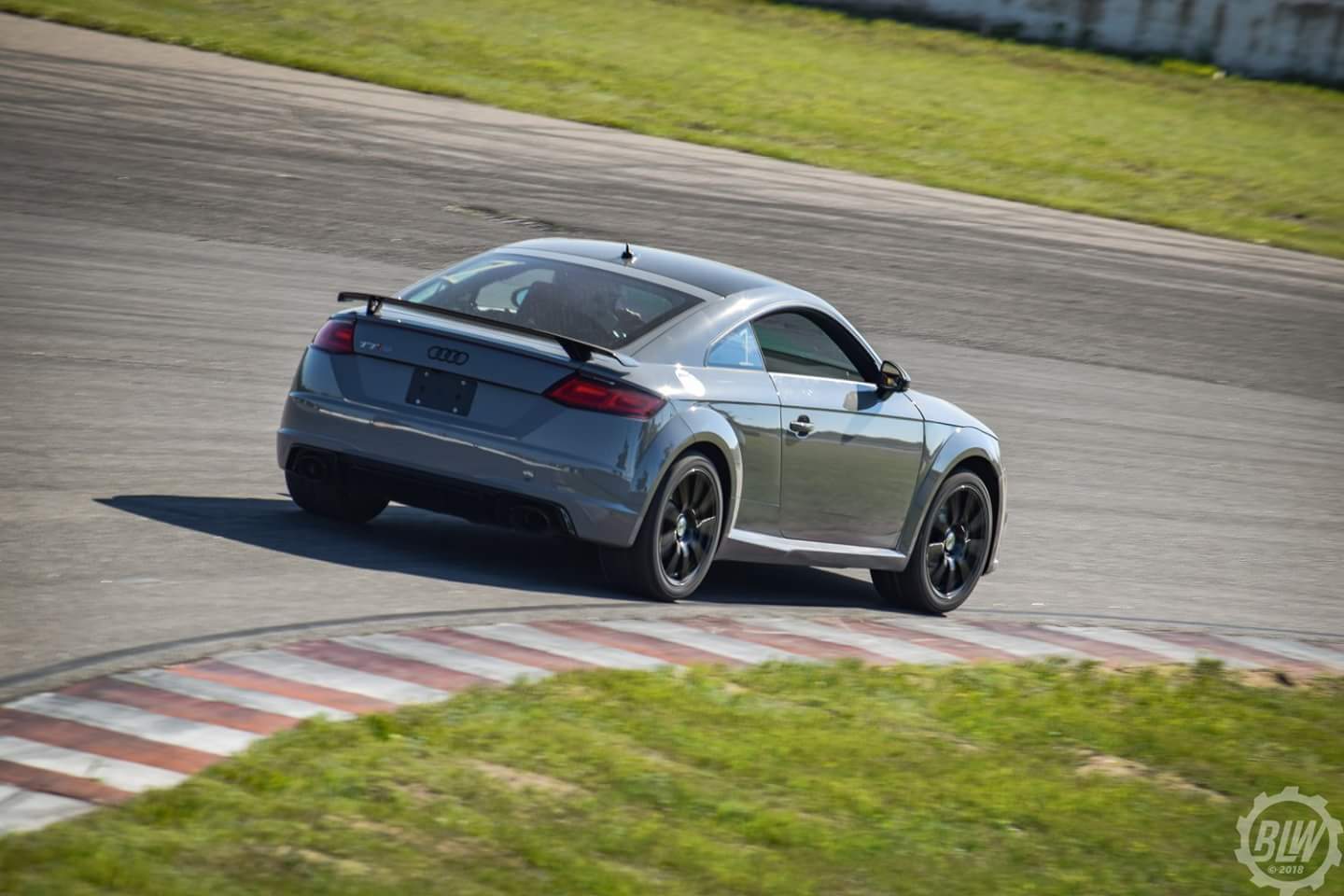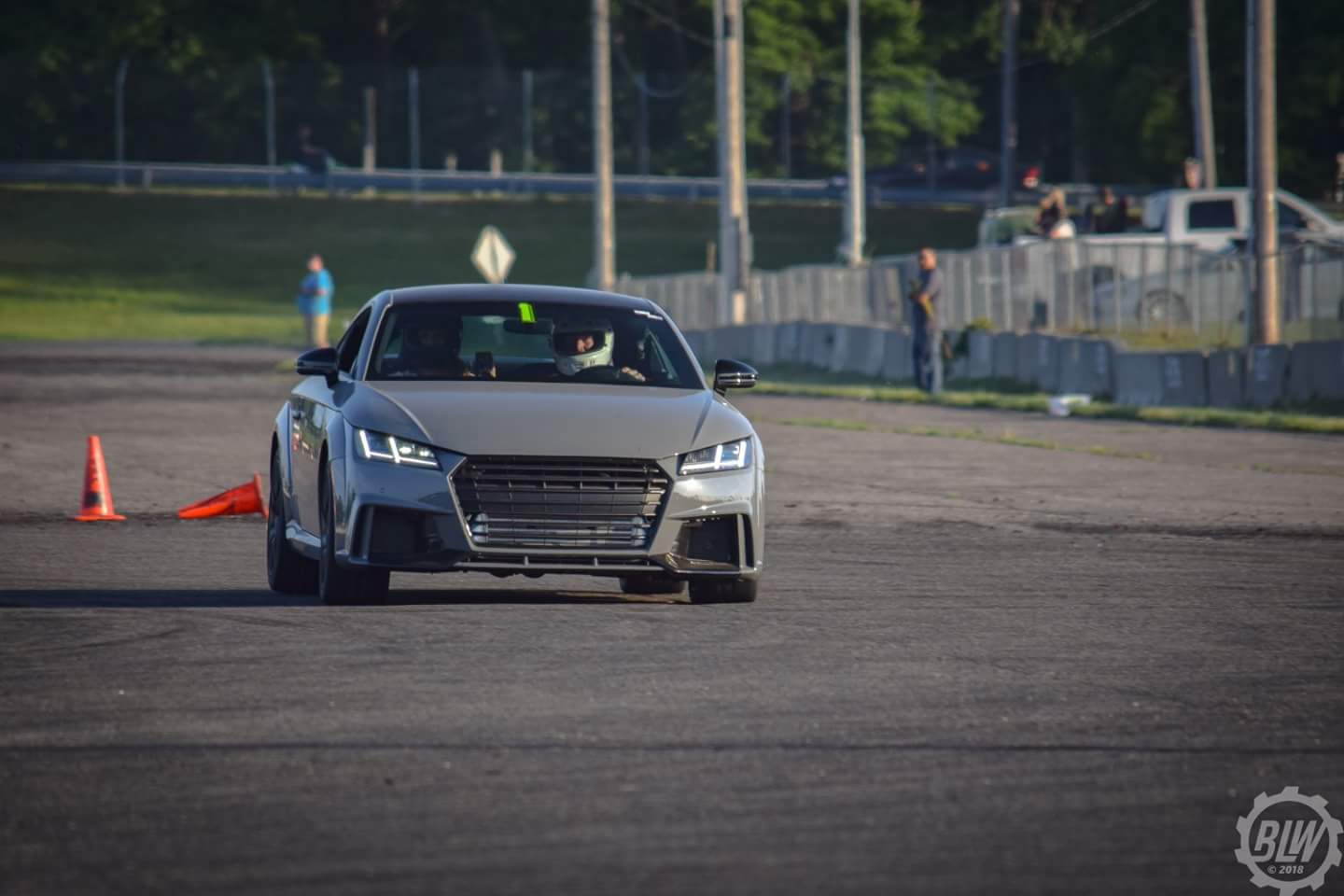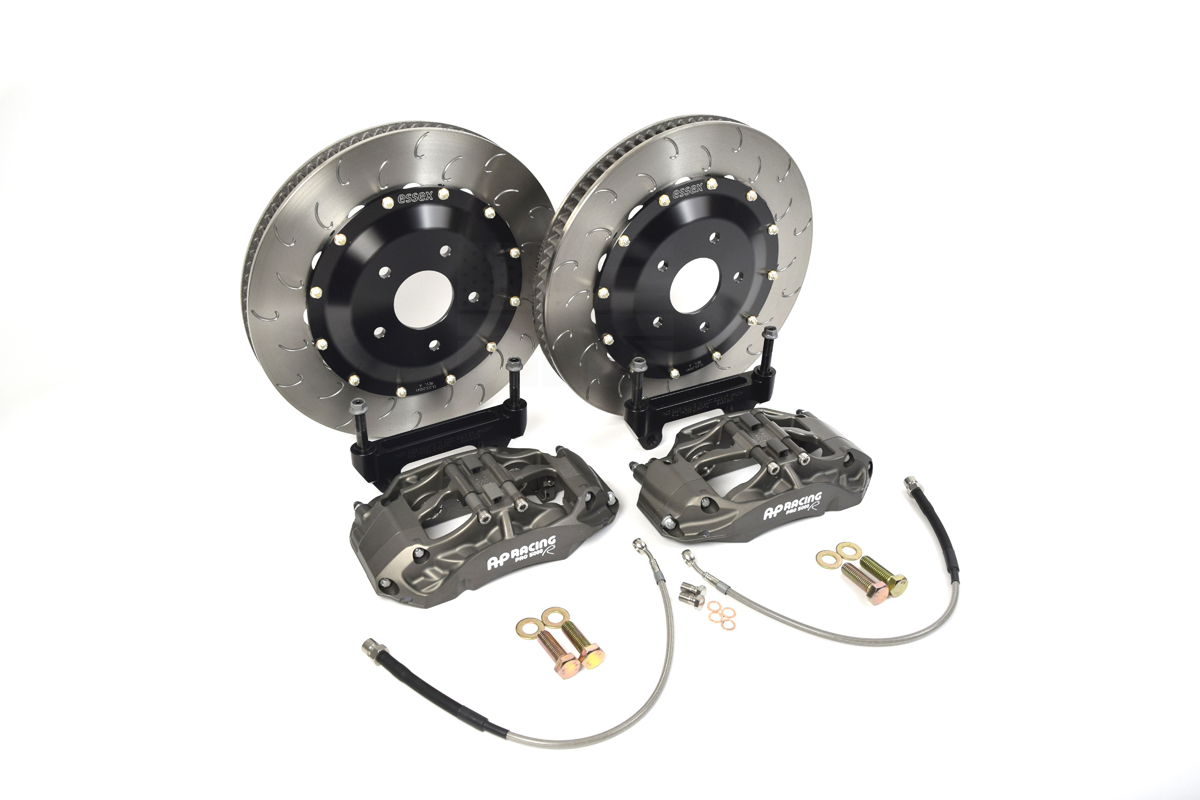 Share:
---
« Back to Listing