Ariel releases Atom 4 with AP Racing Brake Upgrade Packages
01.20.2021
- From AP Racing:

The fourth generation of the highly acclaimed Ariel Atom, the Atom 4, is the fastest and most capable yet. Winner of Britain's Best Driver's Car 2020, and the only vehicle in the preceding 12 months to receive a five-star Autocar road test, the Atom 4 is hailed as the model's most significant transformation since the original car launched in 1999. The new Atom brings a host of performance and design improvements while staying true to the model's unique philosophy. Following upgrades to the engine, chassis, suspension and steering, the Somerset-based Ariel Motor Company knew that customers would need equally impressive braking performance. With 320bhp in a vehicle weighing just 595kg, the company turned to AP Racing, the world-renowned clutch and braking supplier, to explore an optional brake upgrade package.
Thanks to an awareness of AP Racing's reputation for high specification braking systems, including significant high-performance sportscar market coverage, Ariel tasked the supplier with designing a bespoke solution for their unique two-seater. "Ever since it first reached customers in 2000, the Atom has continued to reinvent itself, becoming more impressive each time," explained Matthew Dodd, key account manager, AP Racing. "Built around the idea of an attainable sportscar with rewarding performance that delivers sheer driving pleasure, the Atom 4 combines the best of British design, engineering and manufacturing. When it came time to develop a performance brake package upgrade, Ariel saw AP Racing as an ideal partner.
"From the outset, we worked alongside the in-house Ariel team to better understand the Atom 4's stock braking performance and what we could do to improve it. Insight into how existing customers used their Atoms further highlighted the need to develop a braking system that would minimise weight and deliver the exceptional power required for track-enthusiast Atom 4 customers without compromising daily drivability." While the stock system uses two-piston calipers front and rear with 278mm and 253mm discs, respectively, the AP Racing package provides a set of cast aluminium four-piston calipers and 288x25mm vented discs on all four corners – a significant improvement over standard. There is also the option for AP Racing track-spec 288mm discs, which feature a two-piece design and an aluminium mounting bell to reduce weight even further.
As with all of AP Racing's braking systems for performance road cars, the Atom 4's upgrade package delivers excellent brake pedal feel, incredible performance, and a clean aesthetic, while also incorporating all the features demanded by the modern road car market, including dirt seals, protective coatings and noise abatement. "Developing custom solutions for the Atom 4 was an exciting challenge," continued Dodd. "Keeping the system as light as possible was a clear consideration, but we also needed to ensure the brakes remained road-friendly. Thanks to our extensive experience in developing braking systems for motorsport and OEM performance vehicles, we were able to develop a number of brake upgrade packages for owners to confidently extract maximum performance from the Atom 4's Honda Type R engine, meeting the Ariel design team's criteria for incredible stopping power."
Since Atom 4 deliveries began in Spring 2019, more than 50 customers have selected the optional AP Racing brake upgrade package. With only around 100 hand-built Atoms produced every year, each by an individual technician, the package is proving popular. The project established a strong, ongoing relationship between the Ariel Motor Company and AP Racing that is only set to grow.
Reflecting on the collaboration, Tom Siebert, Managing Director at Ariel Motor Company, said: "From the beginning, Matthew and the team at AP Racing worked to understand our requirements and the desires of our customers. We knew that a comprehensive brake upgrade package would be extremely popular among Atom 4 customers so long as it minimised weight and delivered exceptional track performance. "The upgrade package that AP Racing produced gave us exactly that. In fact, the upgrade is being fitted to around fifty per cent of new Atom 4s and is one of our most frequently ticked options. That is a testament to AP Racing's reputation, collaborative spirit, and the high-quality braking systems it designs and manufactures."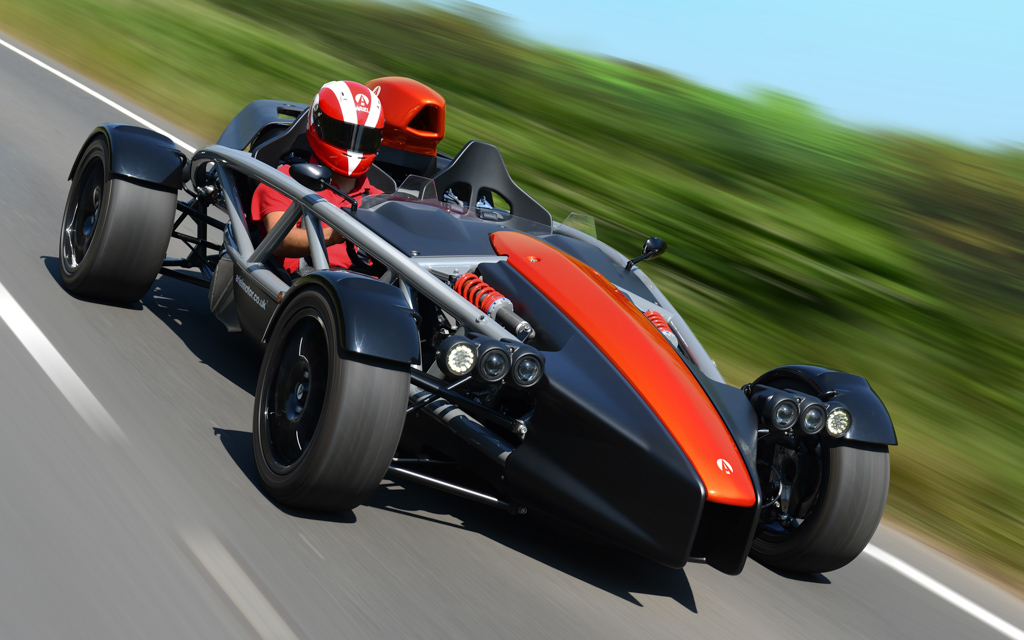 Share:
---
« Back to Listing