AP Radi-CALs drop 24 unsprung lbs. from M2 Comp and allow for lightweight 18" wheels!
07.25.2022
In an effort to tame its combination of 405 turbocharged horsepower and the ever-increasing weight of modern cars, BMW chose to outfit the M2 Competition with gargantuan 400x36mm front discs. While this may sound impressive on the surface, it's akin to breaking out a sledgehammer to tackle something that could be done with a smaller, more efficient tool. The OEM disc alone weighs in excess of 30 lbs. and the 6 piston caliper adds another 10 unsprung lbs. per corner. For a heavily track-driven car, especially one used in competitive events, that's moving in the opposite direction of where you typically want to go (less unsprung weight). Further complicating this goal, such a huge disc saddles the M2C driver with a minimum wheel size of 19", which are typically heavier than the many 18" alternatives.
Jeff is an Essex client who runs HPDE and Time Trials with his 2020 M2 Comp, and he's found the AP by Essex "scalpel" approach to be superior to BMW's "sledgehammer" in this arena. Our 9668 Competition Brake Kit shaves 24 lbs. of unsprung weight vs. the OEM 400mm setup, and allows the use of lighter 18" wheels. That's in addition to providing the superior braking performance and durability enjoyed by professional racing drivers, who have been winning on AP Racing 372mm J Hook Discs and Radi-CAL calipers for years now.

Below are Jeff's thoughts after running the AP Racing by Essex 9668 Competition Brake Kit on his M2:

"To sum it all up, I'm so grateful for the kit and I yell about it on a hill top to other M2C owners. Not only does it allow me to run 18" wheels and tires but it also lets me brake that much further, and that much more consistently. I 100% plan on sticking with the kit as we progress the build further to be as competitive as we can be in its respective classes."

·

Can you please provide the part number(s) of the kit(s) you purchased?


AP Racing by Essex Radi-CAL Competition Brake kit (9668 / 372mm)

13.01.10046-11 FRP3014WB-n-13.04.40006-Disc Burnishing

DS1.11 Pads (front and rear)

DS2500 pads (front around town / when not on the track)

DS3.12 front pads (soon)

New rotors (soon)

·

If you purchased a complete brake kit, can you please provide the brand, model, size, and offset of the front and rear wheels you're running (i.e. Volk TE37 18x9 +35)?


BBS RIA 18x10 et25 / 18x11 et35

Apex VS5RS 18x10 et25 / 18x11 et44

·

Your experience level & driving history (e.g.- I have been tracking cars for 10 years with SCCA, etc.)


I grew up racing go-karts around the US for 10 years. I finally decided to get into HPDE and Time attack in March of 2021.

I've been doing HPDE and Time Attack with Bimmer Challenge since this time.

·

How have our brakes changed your driving experience?


Undoubtedly. Compared to the stock brakes, the AP kit has a consistent pressure each lap and has greatly increased my confidence at threshold braking. On top of this, the quick pad changing has allowed me to run the DS2500 around town and swap to a DS1.11 or DS3.12 easily to help preserve rotors and pads.

·

Problems that the brake kit solved (e.g.- pad fade, disc cracking, soft pedal, etc.)


Brake fade and pad swapping has been a huge benefit of the kit, but the biggest benefit for me has been the ability to run 18" wheels and tires in lieu of the 19" ones that you're stuck with on an M2 competition with the stock brake kit.

·

Favorite product feature


The size and weight has been the biggest benefit for me overtime. It's kind of amazing that a "smaller" brake kit can perform better on track. I can brake later into the corner with much more confidence lap after lap, corner after corner. When using the stock brake kit I would experience brake fade periodically and that hasn't happened yet with this kit.

·

Comparison to other products you've tried in the past


This is my first aftermarket brake kit!

·

Customer service by Essex before and after initial sale


Essex has been helpful every step of the way. From choosing the kit, to finding the right pads. They've been incredibly easy to work with and I'm grateful for that.

·

Documentation and ease of install
·

Would you buy it again, and would you recommend it to a friend?


Undoubtedly I would buy the kit again. I may do the 9660 next time but that's not to say that I'm upset with the 9668.

·

Anything about the product that you think could be improved?


Not a thing. I've had literally no issues with the brake kit since putting it on the car 8 months ago.

·

Race or event wins on our brake kit


None yet but stay tuned! We're still building and prepping the car to compete effectively with B1 in Bimmer Challenge and for the street mod class in GTA / Super Lap Battle.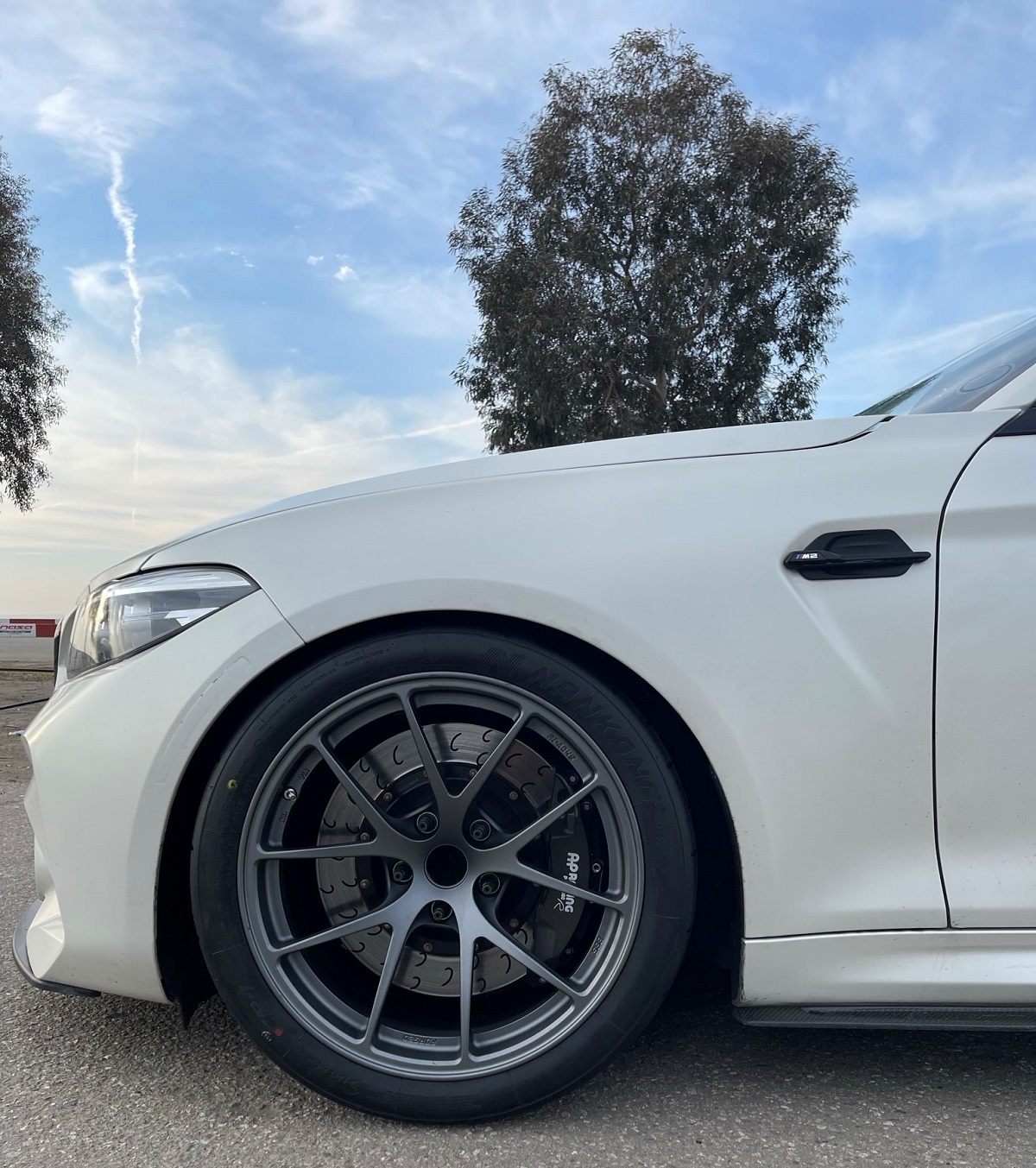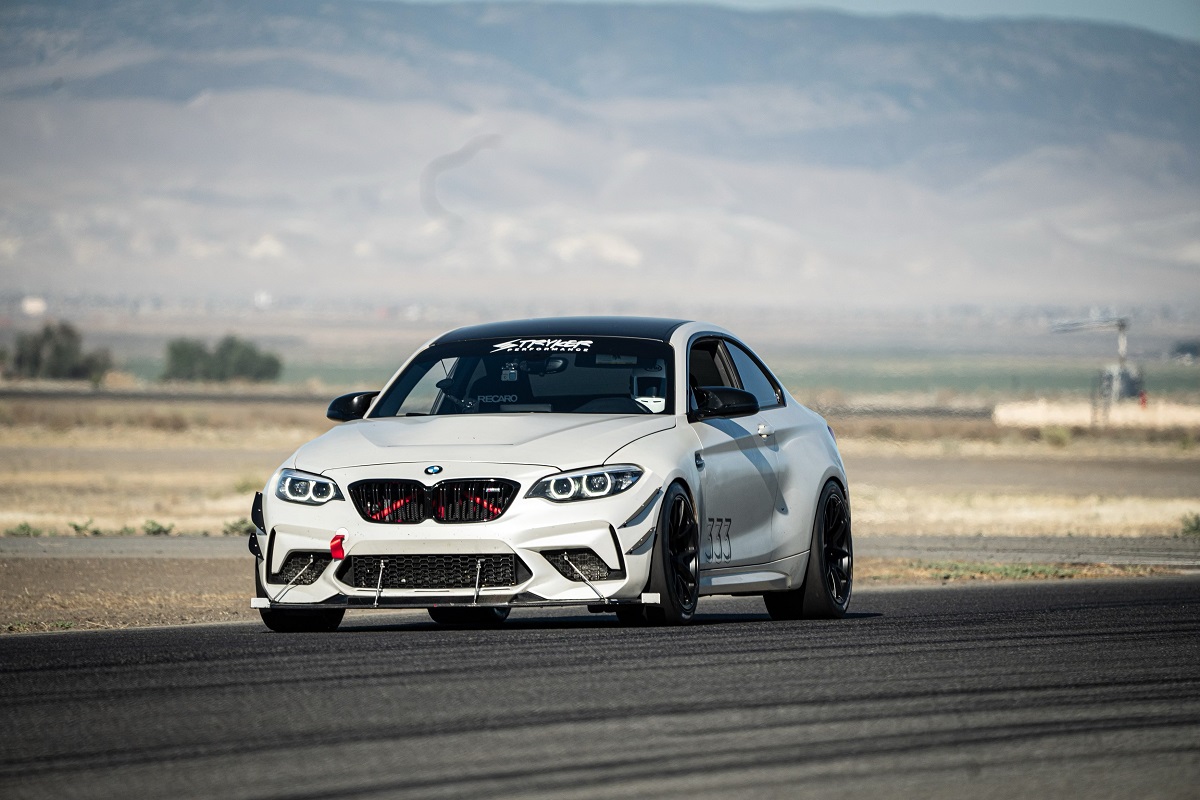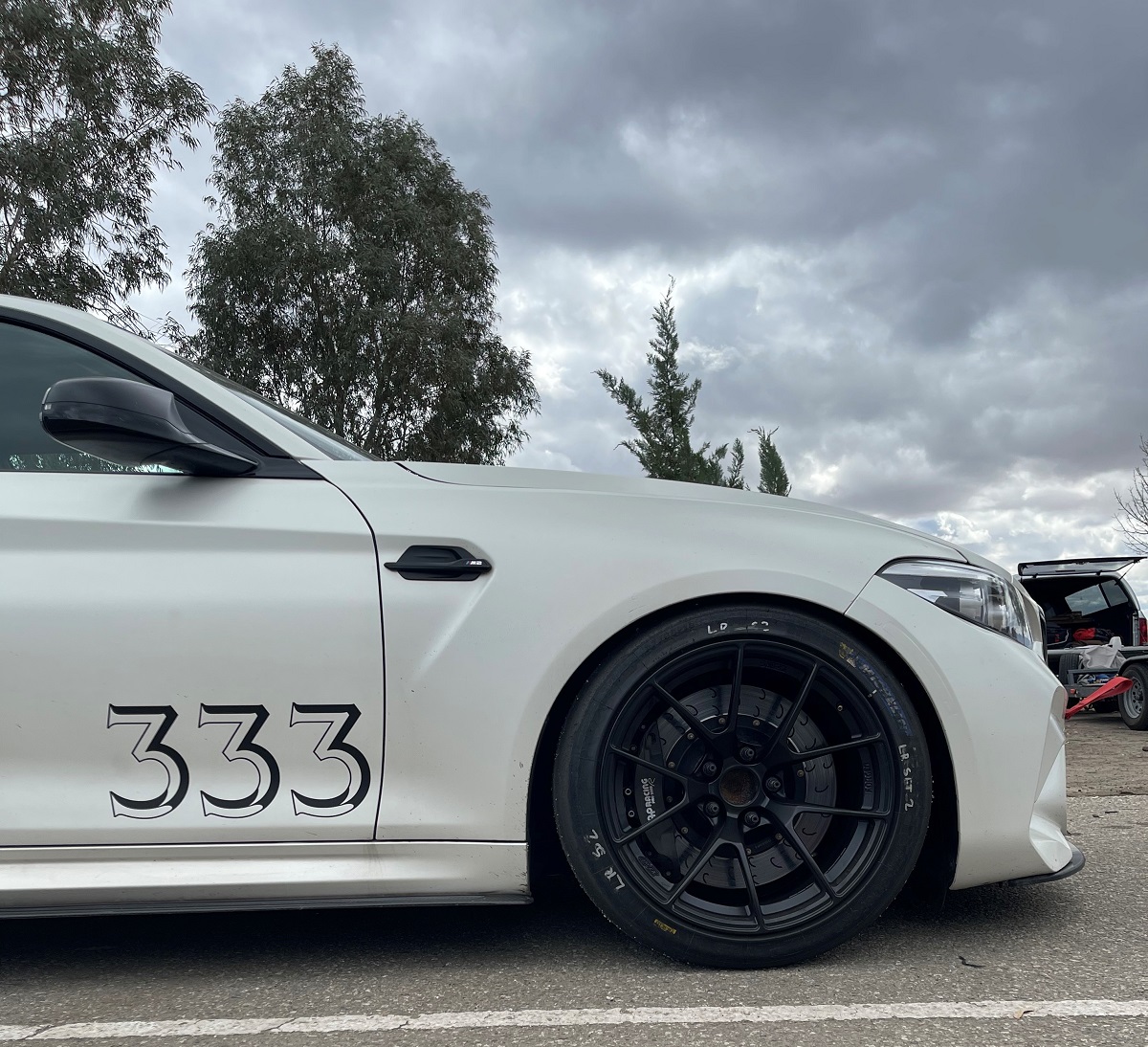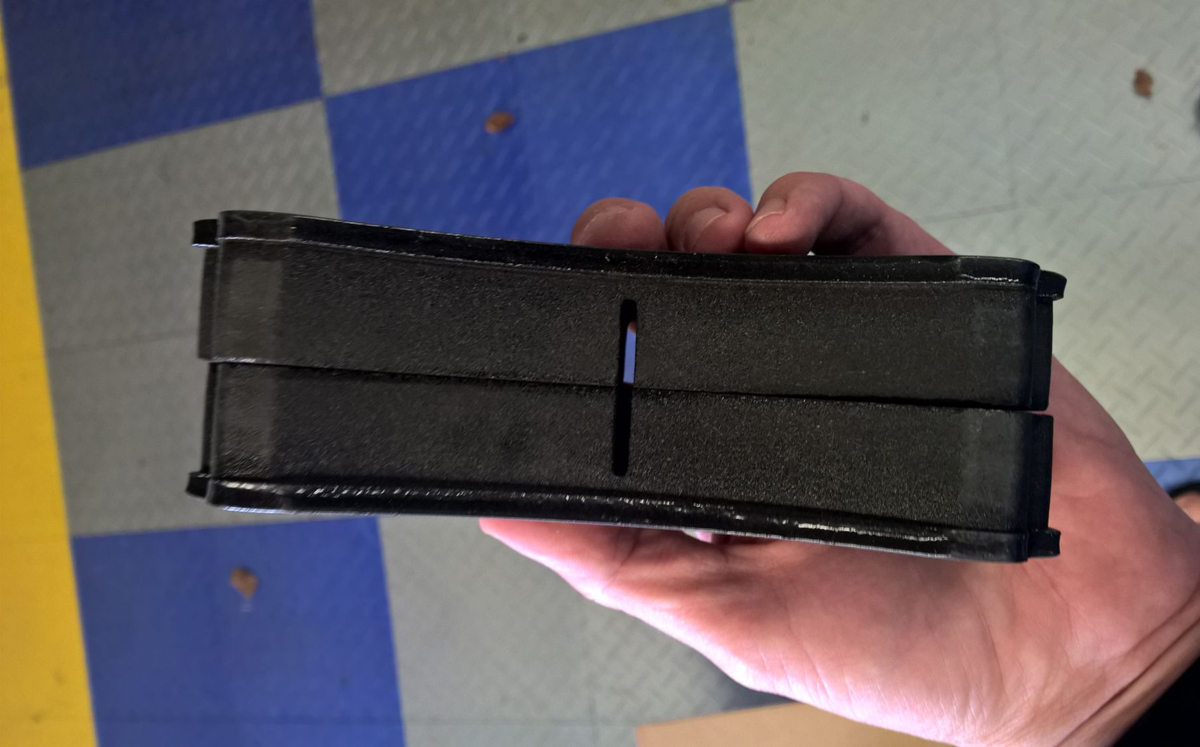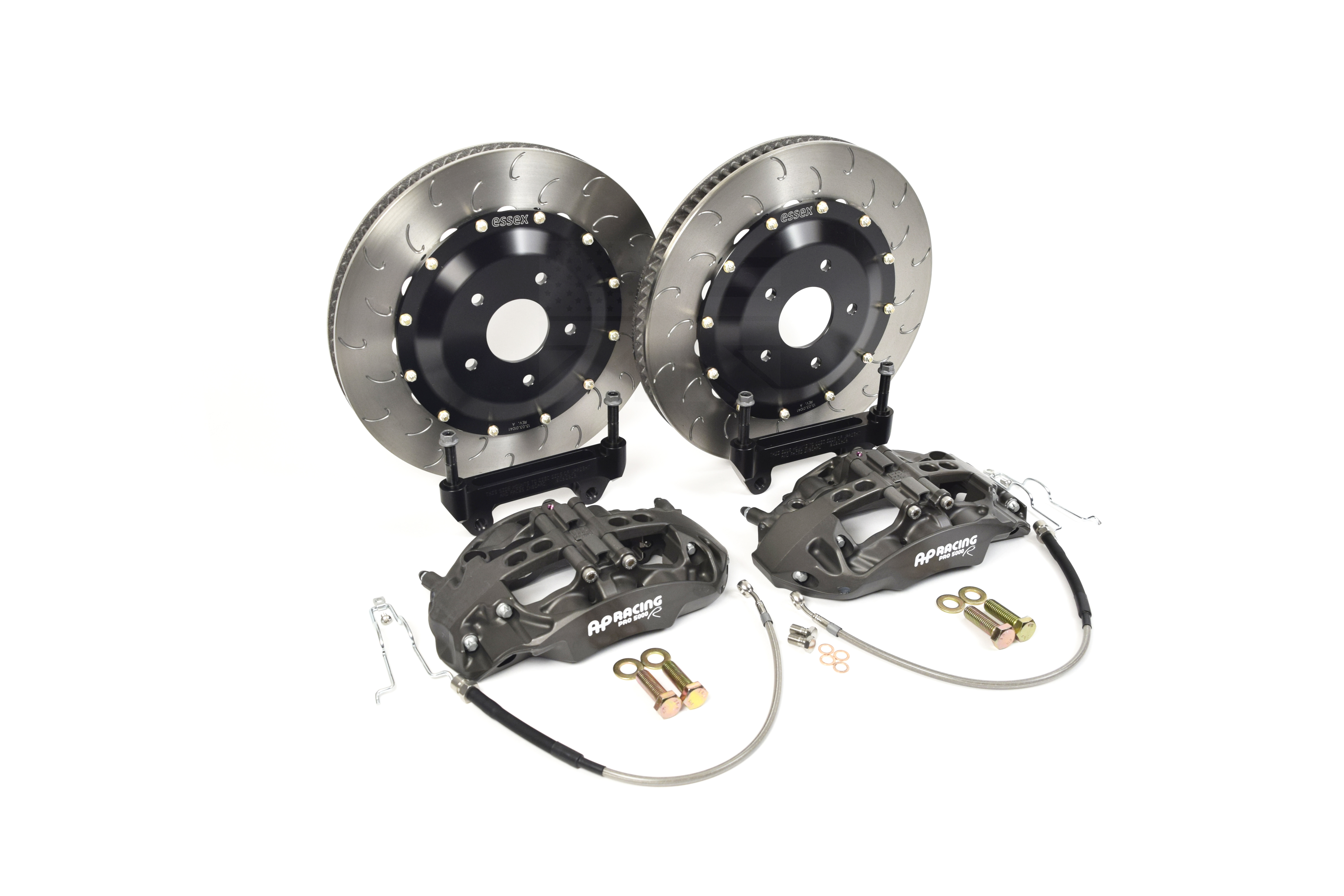 Share:
---
« Back to Listing