New Product: Drag Racing Competition Brake Kit for the Audi RS3/TTRS
02.24.2020
AP Racing by Essex Drag Racing Competition Brake Kit (CP8250/310mm)- Front Audi RS3 / TTRS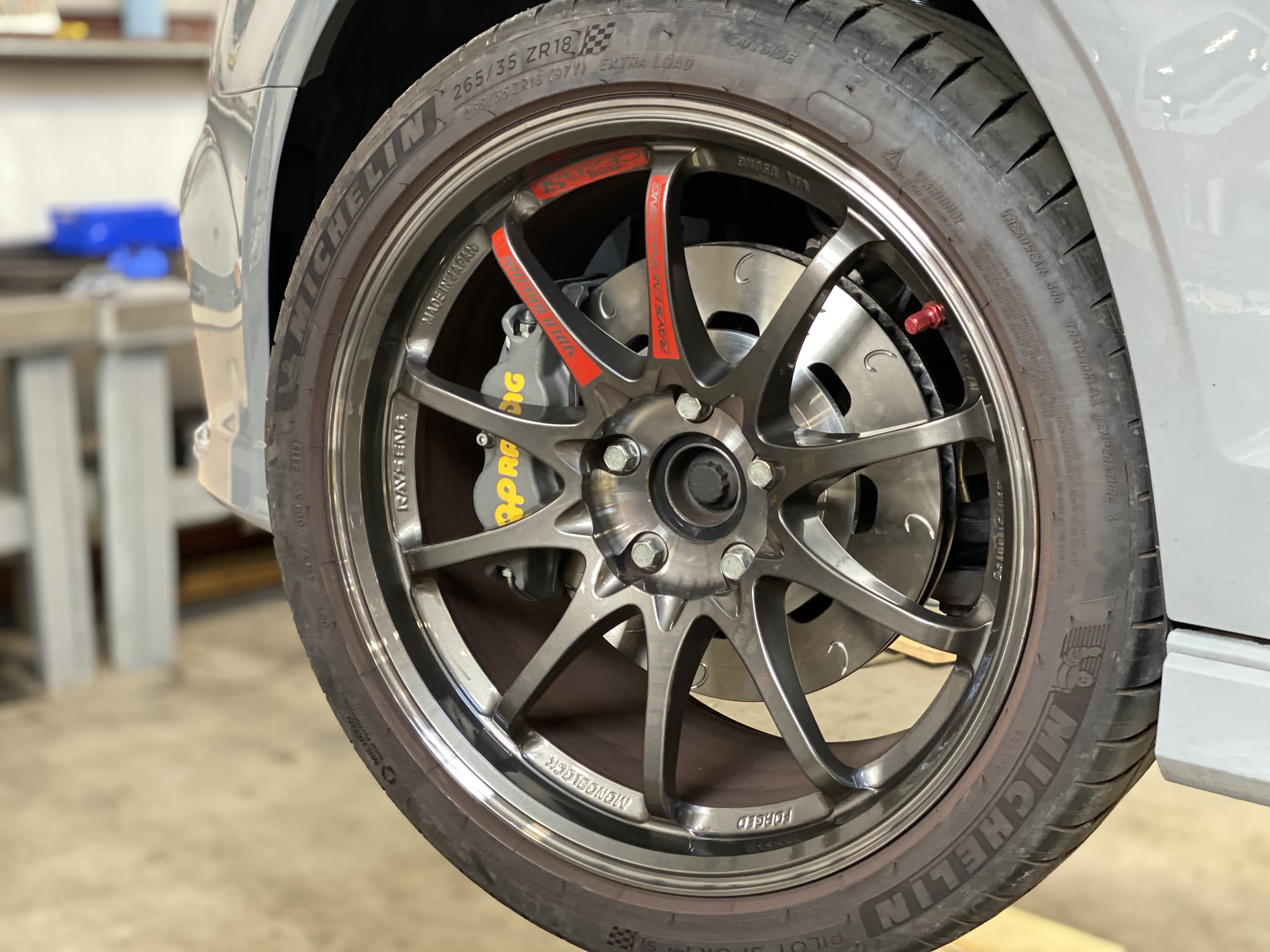 Over the past couple years, we've received a large number of requests for a compact and lightweight, yet robust, drag racing brake kit for Audi's little AWD monsters, the RS3 and TT RS. Our system knocks a whopping 50 unsprung pounds off the nose vs. the OEM iron front brakes, yet it's durable enough to leave on the car between events. While we suggest our larger Radi-CAL Competition Brake Kits for heavy road course use, we think you'll be amazed by how big of a punch our smallest brake system packs! See all the details on our website:
Click this link for more information on the AP Racing by Essex Audi RS3/TTRs Drag Racing Front Brake Kit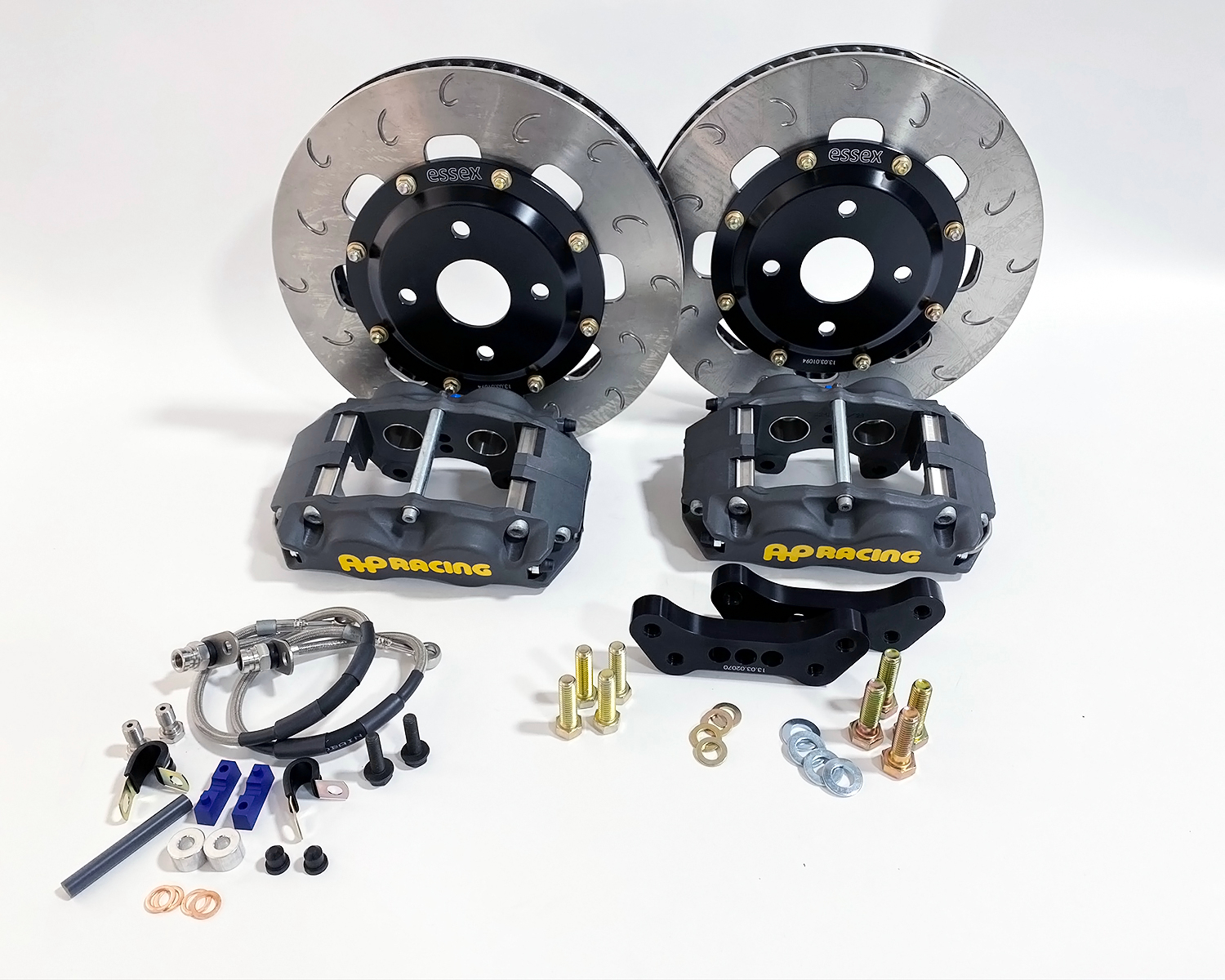 Features AP Racing CP8250 four piston calipers
310x32mm, 60 vane AP Racing J Hook Discs
Saves 50 unsprung lbs. from nose of vs. OEM iron brakes, and 17 unsprung lbs. vs. the OEM carbon ceramic brakes!
Fits inside small wheels
Uses a common pad shape available in a huge array of compounds from all major pad manufacturers
Inexpensive spare iron disc rings ($193 each)
Pistons sized properly to allow for integration with OEM master cylinder and ABS system
Far more robust than other drag racing kits currently on the market, while remaining incredibly lightweight
Not sure about wheel fitment?
Be sure to download our wheel fitment template to ensure accurate measurements for your vehicle,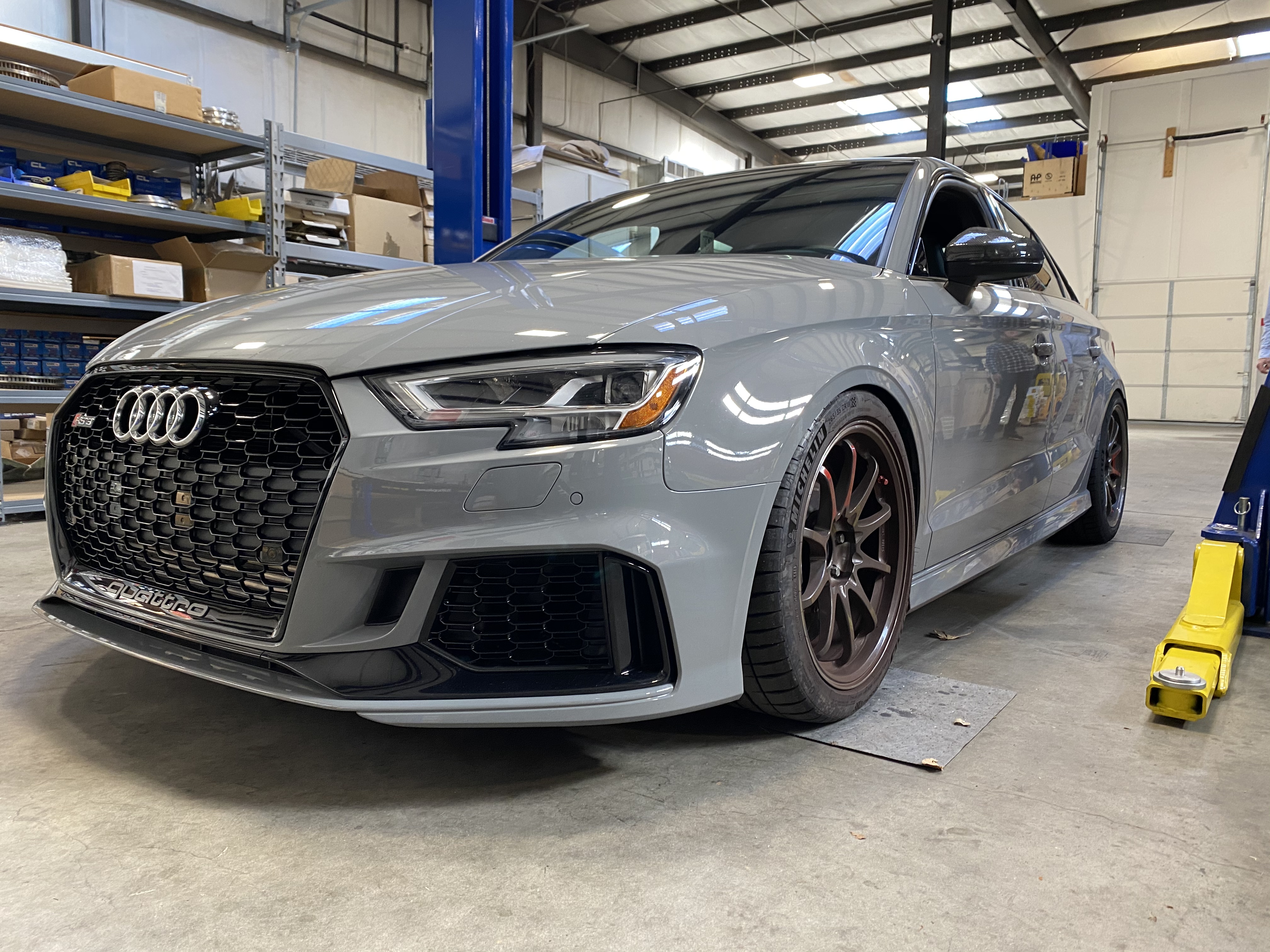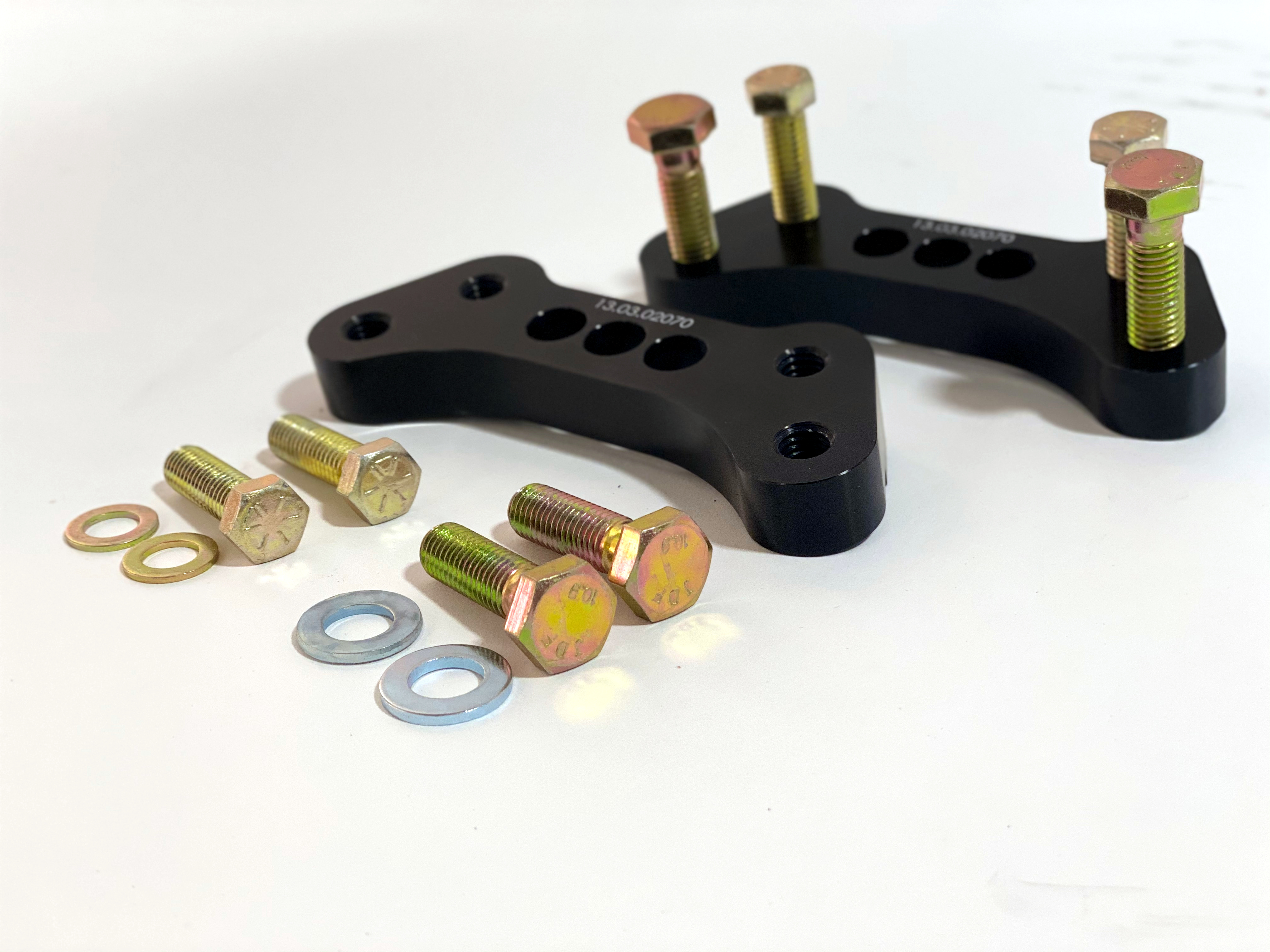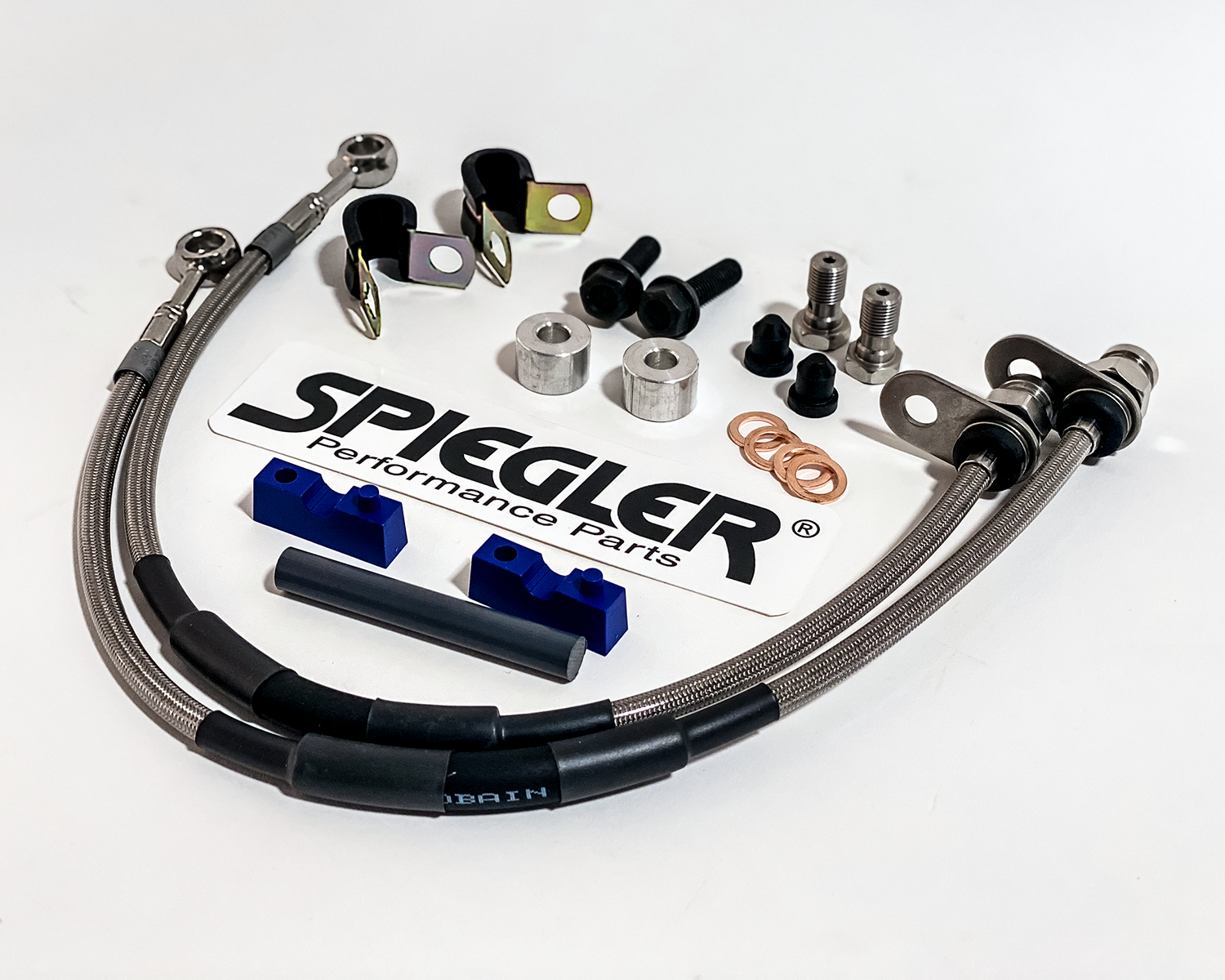 Share:
---
« Back to Listing