AP Racing brakes carry the Corvette C7.R's to a 1-2 finish at the Rolex 24 At Daytona...again!
02.01.2016
After a tremendously successful 2015 season, Corvette Racing is off to another blazing start with a 1-2 showing at Daytona. AP Racing's Radi-CAL caliper technology was part of the winning formula that carried the C7.R's to victory. Late in the race, Antonio Garcia's No.3 C7.R was able to pass a Porsche 911 RSR under braking, putting him in the hunt for a victory. A 20 minute battle between the Corvettes ensued, culminating in a 0.034 second margin of victory for Oliver Gavin's No.4 Corvette. You can see the video of the finish here. Essex and AP Racing would like to congratulate the drivers and team on a job well done!
The C7.R brake package is based on AP Racing's latest Radi-CAL technology, which provides the stiffest, lightest, most durable calipers available. Those calipers are mated to AP's patented J Hook endurance racing disc design. Essex offers the same technology to enthusiasts who are tracking their production C7 Corvette. We have complete Radi-CAL Pro5000R Competition Brake Kits, and front and rear 2-piece J Hook disc kits for the C7 Corvette. Our products are as close as you can get to what the fastest Corvettes in the world are running!
C7.R Radi-CAL brake package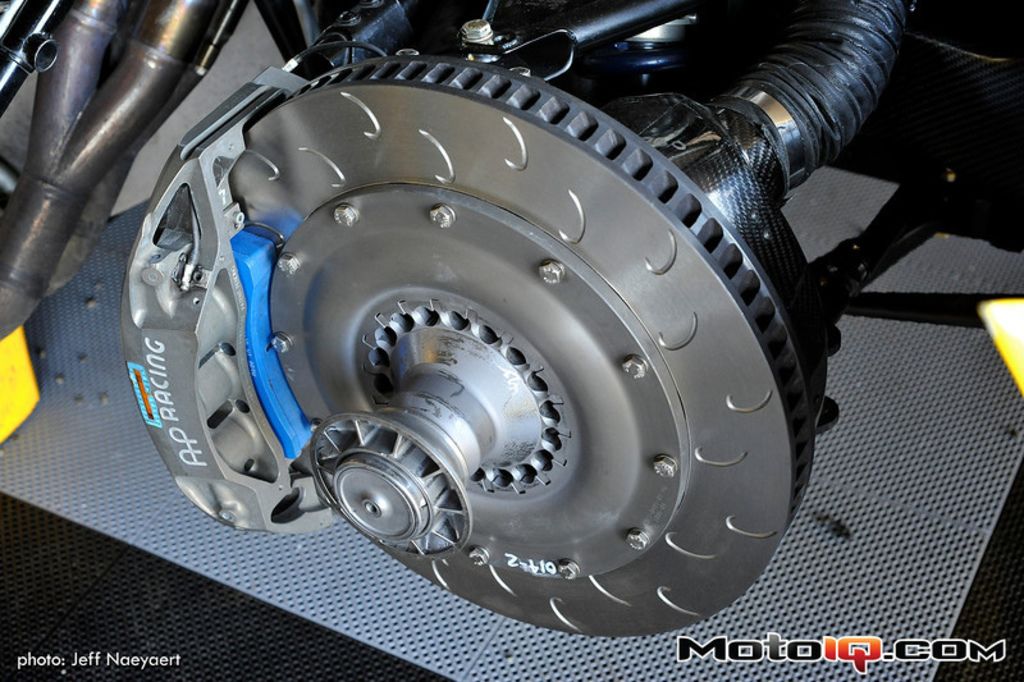 Essex Designed Competition BBK for the production C7 Corvette:
Essex 2-piece J Hook Disc Kit for the C7 Z51
Share:
---
« Back to Listing