Another 991 GT3 owner waxes poetic on AP Racing Radi-CAL Brakes!
11.10.2020
We recently received another check-in from one of our 991 GT3 clients after he had the chance to put our Radi-CAL Competition Brake Kit to the fire on his Sapphire Blue beauty. His kind words speak for themselves, so here they are!
"Within a few laps, the brakes felt amazing. Not overwhelmingly more powerful but incredibly precise. My brake points were easier to dial in. Trail braking was better. Gave me a ton of confidence each time I used them.

I don't have a clue on the wear rate. Or mush else. But these brakes and their usability and repeatability were everything you and your team said it would be.

I will gush a little more. The oem gt3 brakes are pretty awesome. I switched to AP brakes for the ease of pad change. The difference in feel and performance with the AP brakes was over and above anything I had imagined. They just worked so well so immediately.


Also, I forget with whom I spoke when I called a few weeks back. But the person was very patient and answered clearly and precisely every question I asked. Anyway, thank you all. I will tell anyone who listens about this setup. Incredible."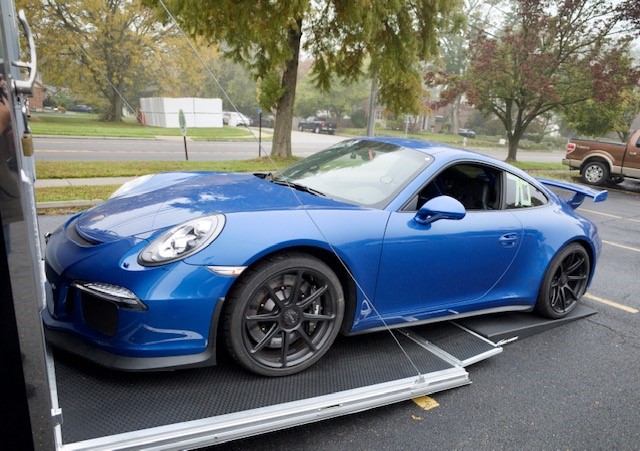 Share:
---
« Back to Listing