A thorough and articulate owner review of our front and rear e92 M3 Competition Big Brake Kit
06.06.2014
One of our e92 M3 customers posted this stellar review on the M3 forums the other day. Needless to say, he's quite pleased with our e92 M3 Essex Designed AP Racing Competition Big Brake Kit! Here's what he had to say:
"Had this kit (6 pot/4 pot) installed for about 6 weeks now and recently got a chance to try it on the track. All I can say is WOW, what a difference! In addition to the superior stopping power, I was really interested in the 37+ lbs of unsprung weight savings (I weighed the kit components myself and can confirm the weight savings, actually my scale was showing a little more savings than claimed), which rivals/surpasses much more expensive CCB options. I also installed lightweight forged ATS Superlight 19 inch wheels and between the wheels and brakes, unsprung weight has been reduced by ~60 lbs or ~15 lbs per corner (wheels about 6 lbs lighter than ZCP in same sizes.)

This is a no-nonsense racing brake kit that does have slightly smaller discs -5mm front, -10mm rear, which when coupled with the lightweight calipers (OEM ones weigh a TON..its crazy), helps achieve the big weight savings. Let me say that even though I'm running the same tires/sizes as the ZCP, I would say that 75-80% of the cars tendency to understeer has been reduced. And the of course stopping power is incredible!

Here's the link, very educational in its own right:

http://www.m3post.com/forums/showthread.php?t=921567

On the street: I run the Ferodo ds2500 pads, which are a street but occasional track compound. Zero squealing noise. Only slight high pitched squeak when I start my car and roll down the driveway, but goes away as soon as you start driving and everything heats up (normal for bbks). On very rough roads (we're talking SF construction roads) there was some slight rattle on the front pads, which isn't really noticeable with the windows down, more when they are up.. Ferodo pads are known for running a little small, so you may have a different experience with running a larger pad. It's all cost benefit as smaller pads let more air in for cooling, so best to consult with an expert for your application. Otherwise the brakes themselves basically have very little additional noise..a little bit (light single thud) when you tap suddenly as car slows to a stop, or go in reverse then stop, but nothing that is bothersome (6SP MT generates so much more noise, just as a comparison point).

On the track: WOW! Last time I tracked was with stock brakes with fluid swap, and brakes did exhibit some fade, uneven braking and the tires got very hot and sticky. Not this time around! Was able to brake significantly later, there was zero fade, modulation was very linear, and my stock PSSs did not feel squishy at all and held up surprisingly well (wanted to try out AD08s for my next set, but now not so sure). Was tracking in 25-30 minute sessions and brakes didn't skip a beat and this is on Laguna Seca, which is very hard on the brakes and tires given a car of this weight (some in M4 post believe the track is harder on brakes vs the Nurburgring, which I really don't buy lol). Nothing scientific, but I do think that the brakes were generating less heat than stock, despite slightly smaller discs as there was no tire squishiness and they didn't seem as sticky right after my runs. The Ferodo ds2500 is more than capable to handle a track like Laguna Seca, at least at my skill level. There were also a few comparable vehicles there (M3s, one M5 and some Porsches) and definitely felt I was able to get deeper in the braking zone than they were.

On the track and on spirited drives in the twistys, the brake/wheel combination feels like the car lost 300 lbs. Understeer is reduced by 75-80% (my tire and wheel sizes are stock and have stock ZCP suspension). I can really see the benefits of reducing unsprung weight and rotational mass. The car actually drives smoother even over bumpy roads and grip feels substantially improved, and in transitions, the car is extremely responsive & feels more toss able, which is very confidence inspiring. ZCP modes in normal and sport don't feel as jarring as before.

Biggest worry: Was a little reticent to go smaller discs due my having 19 inch wheels, but due to the caliper being larger than stock, I don't feel it detracts from the overall looks at all, as I personally prefer an understated, purposeful racing look (though my parking garage guys noticed the change right away!) and looks way better than stock. Now that i have them on, I LOVE the J-hook design, two piece hat, anodized caliper finish, matches my wheels and car color perfectly (IMO).

Installation: Didn't do it myself but took it to a local shop and they said it was very easy. Everything was packed very nicely, with one brake rotor + caliper in each box, all very well labeled and instructions were extremely detailed, but not confusing at all. As a more japanese performance/racing focused shop, my installer was very impressed with the kit, completeness, quality of components, and instructions and thought it was a great value for what you got in a one-stop shop package. Pad swaps are very easy as you don't have to take the caliper off. I did decide to retain the dust shields (Cantrell ducts in front I installed these at the same time, stock in back) and the stock ones in rear had to be sawed a little (probably the front ones too if you decide to keep those).

Essex also conveniently pre-bedded the rotors with the Ferodo compound on their bedding machine, so literally it was put the brakes on and go to the track! Don't know of any other shop that performs this service and is super convenient.

Customer service: Jeff Ritter and the guys at Essex are top notch, answering all my questions and providing a ton of detail. Its very obvious these guys know brakes and Essex is well known across the US as the go-to place for brake builds/design across numerous racing and high performance applications. Shipping/processing is what you would expect from top notch shops on here (e.g. IND, EAS).

Other: On the fluid, I went with Castrol SRF and the shop did need to bleed the brakes a couple of times in order to achieve a precise, linear feel with great feedback. Highly recommend this fluid as well.

I also installed the Cantrell Motorsport Brake Duct kit ($500), though I'm probably not getting the full benefit of cooling as the CF splitters I have cover about 1/2 the hole, so I opened up the bottom of the splitters to get a little more air in there. Let me say those are a PITA to install..in retrospect, after the sublime BBK performance on the track, I think the cooling ducts are probably overkill and wouldn't do it over again.

Pros: Excellent stopping power, feel/modulation, and balance, unsrpung weight reduction you can feel in terms of handling/grip, ease of install/pad swap, clear instructions, extremely purposeful design, top notch customer service, pre-bedding of rotors, great option for 18 inch wheel clearance (not relevant for me, but nice for some), think price reasonable for what you get considering its all easily put together for you (a time saver in it own right)

Cons: Slighly more noise (more brake pad rattle depending on pad), if want to keep dust shields they have to be trimmed (think is the case for every BBK) Ferodo pads are actually dustier than I expected, despite fact I used street compound, smaller caliper and rotor sizes and no color options for calipers (not a con for me personally). Next time I'll probably choose a street/trackable pad that is slightly larger to reduce rattle on rough roads.

IMO on a broader note, if you are looking for your first mod to reduce unsprung weight and rotating mass, all things being equal, would go with the wheels first, you can definitely feel that more vs the brakes, but make no mistake once the new brakes were on, the nimbleness was taken even further to another level. If you want to improve your track time, would say go with the brakes first as that stopping power (even with street pads) becomes very noticeable at corner entry.

Extremely satisfied and highly recommend this BBK for track junkie as well as those like me who DD their car and see 3-4 track days a year."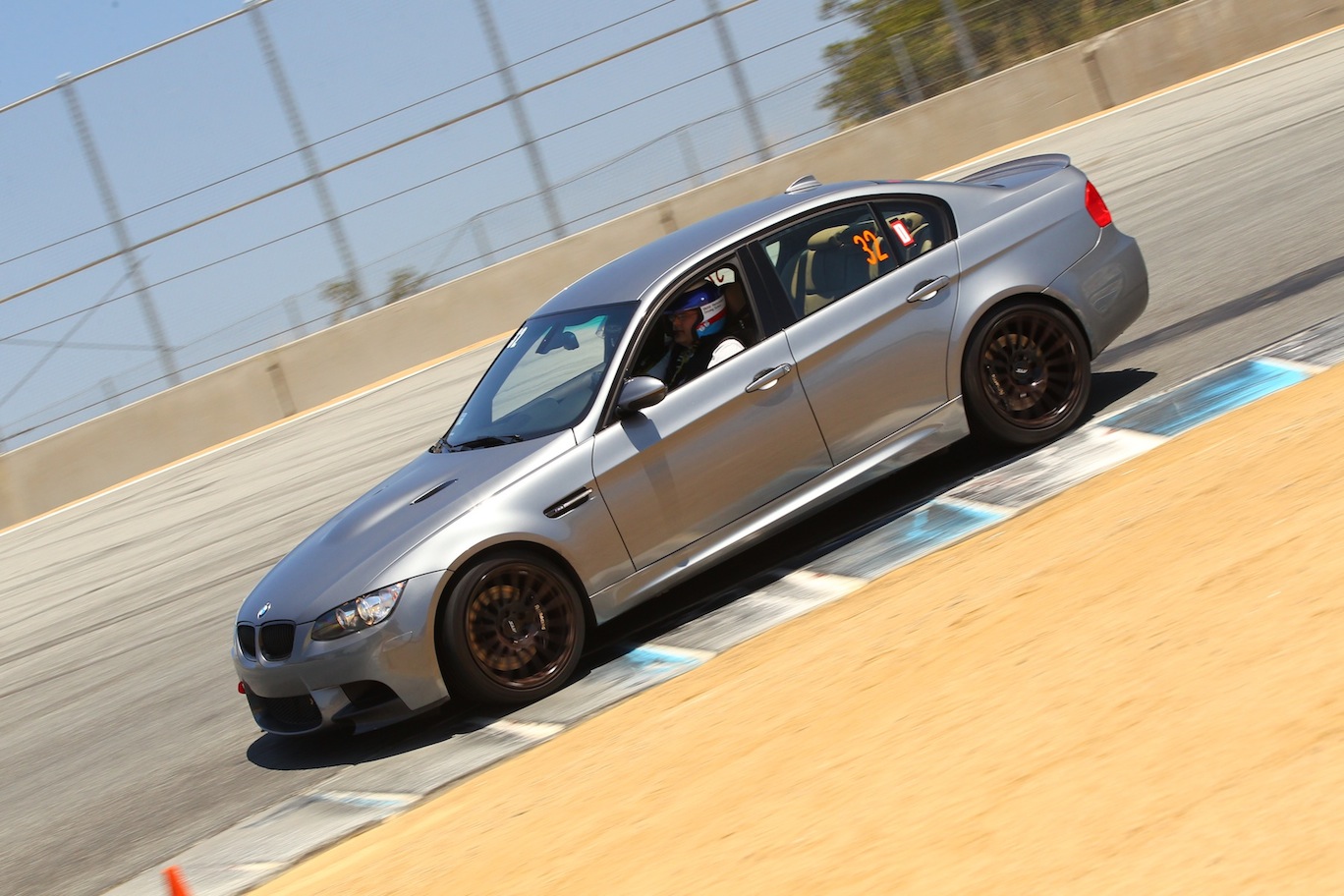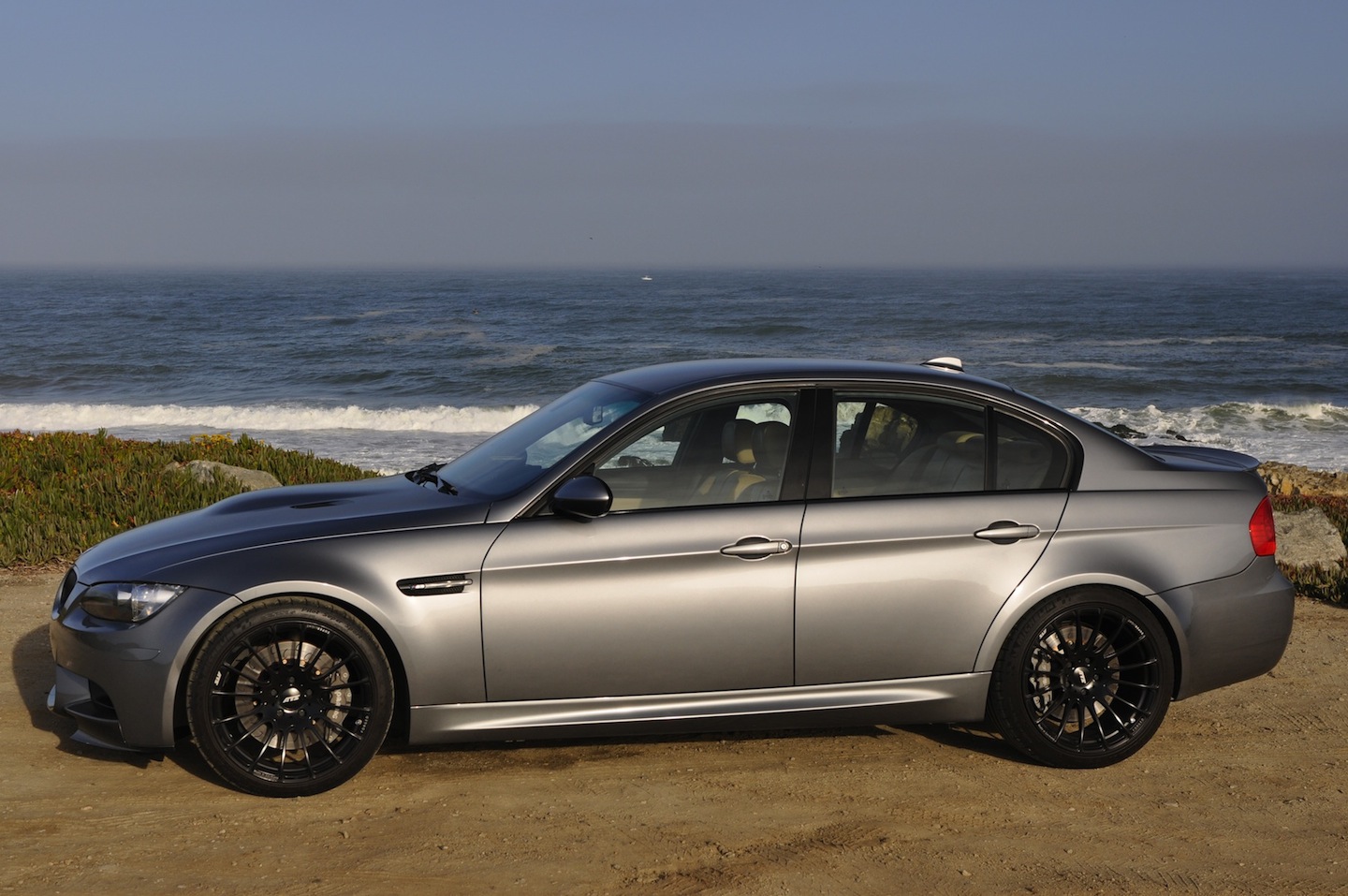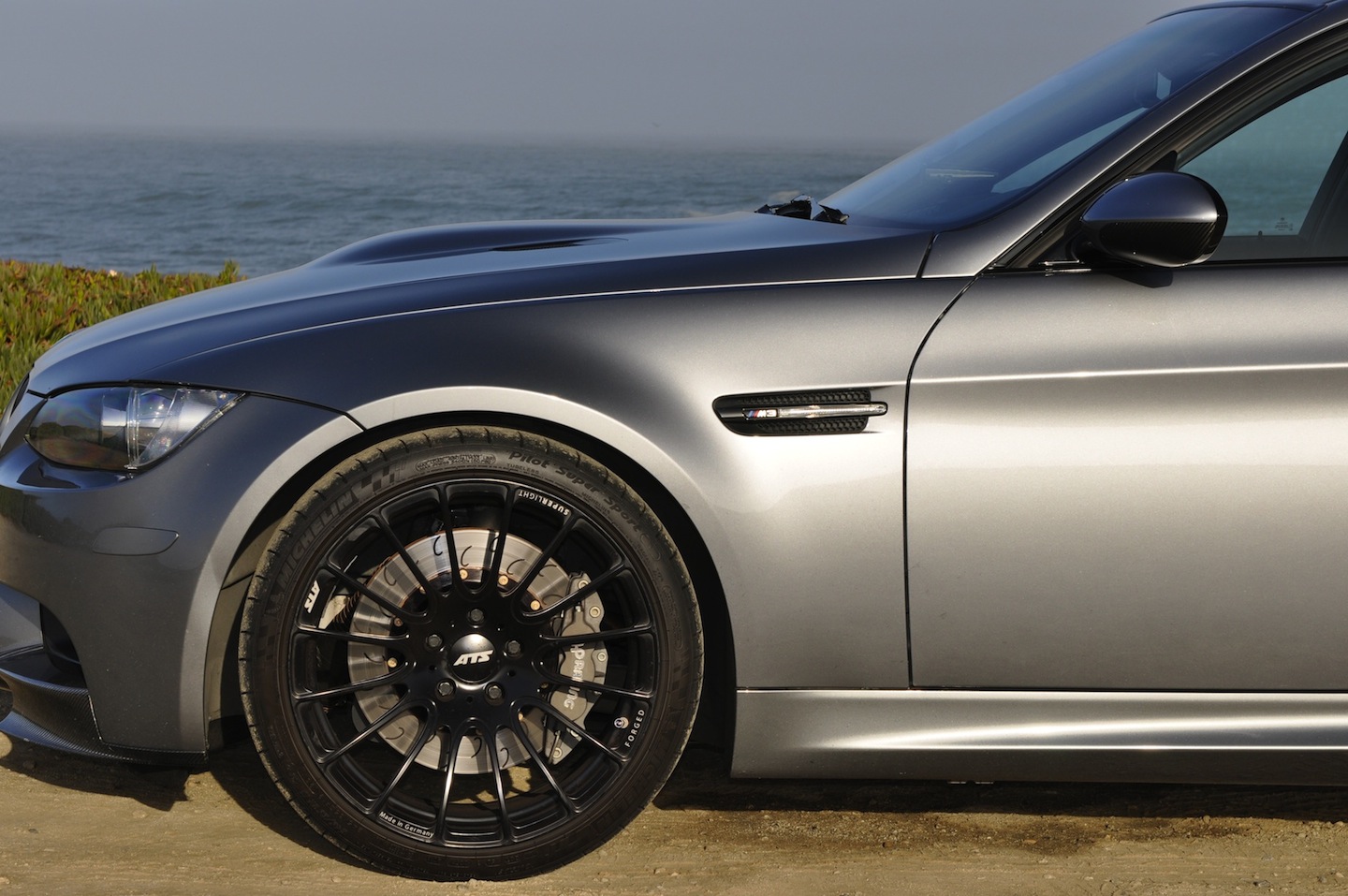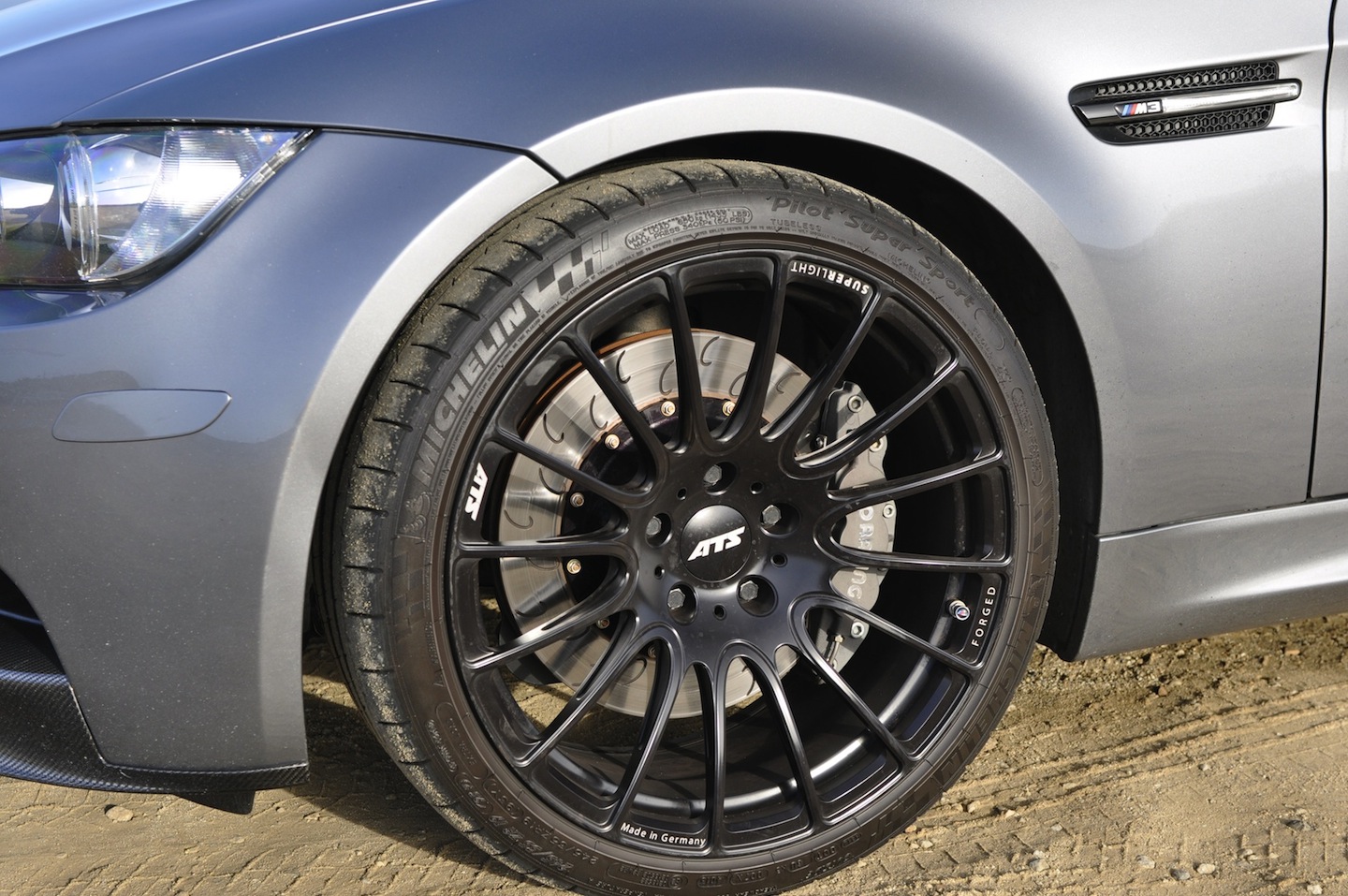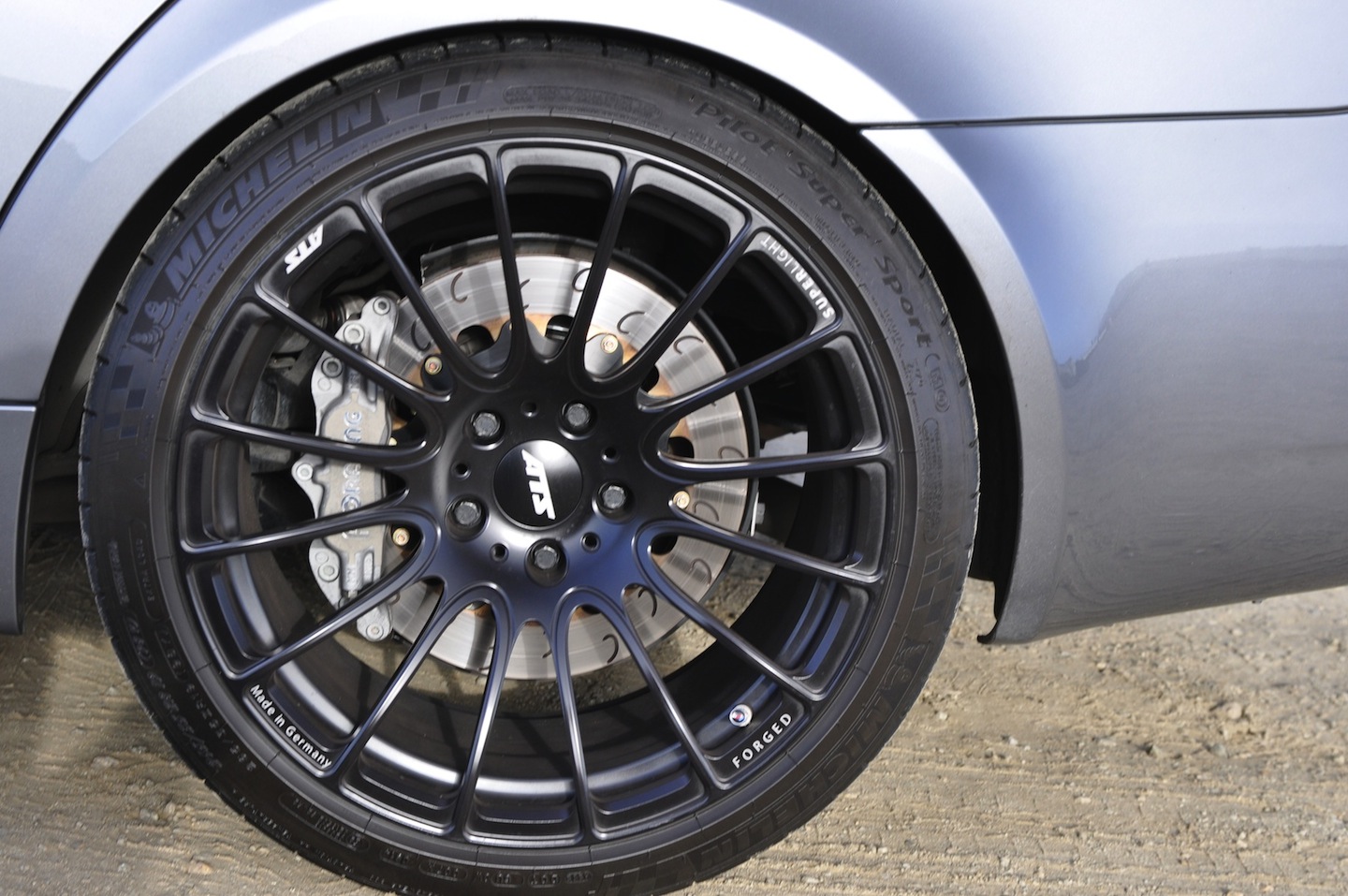 Share:
---
« Back to Listing